Autofocus

I was really interested in the face detection capabilities of the X-T1 because, if properly executed, this could be a game changer.  As I reported here, the single shot autofocus works great, but with the caveat that changing the autofocus points is a pain.  If face-detection worked well, that would enable me to shoot portraits without having to recompose or change focus points at all. Sweet! So here is my first test. I took a doll and positioned it directly facing the camera.  I shot using the Fuji X 35mm f1.4 lens @ f1.4.  I needed a shallow depth of field to test the accuracy of the focus. I took 9 shots, positioning the doll's face on each of the 9 sections of the viewfinder grid……
See on f8blog.tumblr.com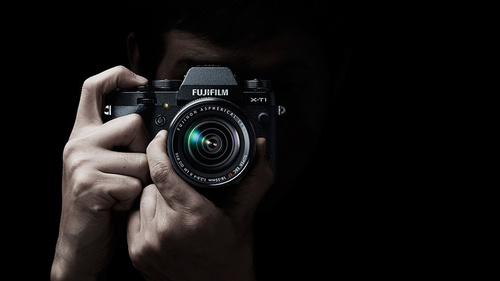 As strange as it may sound, one of the big reasons I fell in love with the X-T1 is its face detection capabilities, it's so bloody accurate (for the majority of times). And what I mean by "accurate" is that when the camera actually focuses on my subject, it places the line of precise focusing right on the nearest eyeball! With the XF 23mm f/1.4 wide open, and when it focuses, its spot on! Of course there is my small print: "majority of times" that also needs to be explained. I may shoot 30-40 shots of a kid playing in a matter of a minute or two, and I may have only 4-5 shots that are out of focus – that's a great success rate. This doesn't mean you will get the same results, what it means is that the camera and lens combo ARE capable of such results depending on various factors such as lighting conditions and the photographers experience. With the XF 18-55mm I get faster acquisition, similar accuracy (helped by the larger DOF) and slightly more misses…….
See on nikonglass.blogspot.gr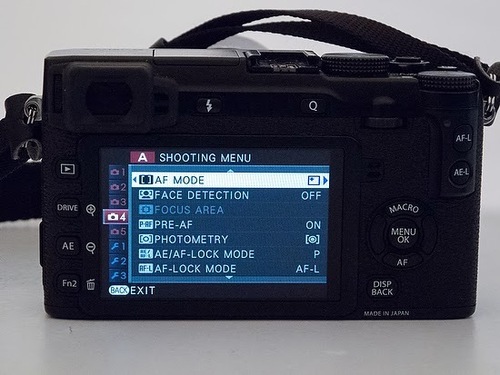 There is a learning curve with every new camera I get. Changing to another brand increases the learning curve a great deal. Auto Focus with the Fuji X-E2 has been a challenge for me due to the learning how the camera works the best. This was true with me learning all the settings for my Nikon D4. When shooting sports I used a totally different AF settings than for normal photojournalistic shooting that I normally am doing with storytelling style I use. This is what I am finding to work best for me for now for photojournalism style of shooting. First go to the shooting menu and go to the [camera 4] part of the menu. The top 4 menu items in that submenu all deal with AF……
See on blog.stanleyleary.com
It takes 3.5 seconds on X-E1 and 1.5 seconds on X-E2 when I take 3 exposure bracketed images (FINE+RAW). A really impressive upgrade IMO. Firmwares are all latest version (XF35 with ver. 3.10)
Body: Fujifilm X-E1 / X-E2 Lens: XF35mmF1.4R SD card: SanDisk Extreme Pro 32GB Recorded with Canon S110
See on www.youtube.com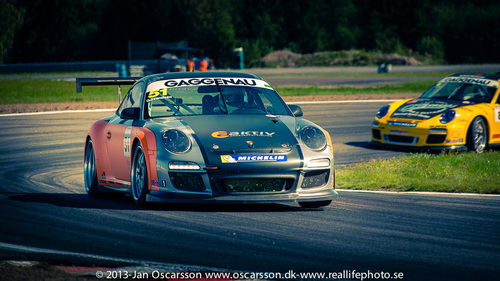 Bold statement? I don't think so. Ok, first off, I know that the Fuji X-Pro1 and the rest of the X-serie cameras don't behave like a Nikon D4 with top of the line Nikkor lenses! How do I know? Because I shoot Nikon D4 with top of the line Nikkor lenses daily. I love my Nikon cameras, truly love them. They are, without a doubt, the best cameras on the market today for what I shoot. There are of course photographers that may require higher resolution from their cameras but I don't have the need for more megapixels. On my Epson printer I print large images, 44 inches (111 cm) on the short side from my Nikon D3 and D4 files. No problem at all. The only thing that bothers me with my Nikon gear is the weight and bulk of the system, don't get me wrong, I still love shooting with the Nikon gear but after a 12 hour day I'm not so much in love with carrying it around. So this summer I started to look for something with a smaller footprint and Fuji Sweden kindly lent me the Fuji X-Pro1 and a set of lenses. For a month I shot with the Fuji gear and starting out I had to learn how to shoot with it as the shooting experience of the X-pro1 is nothing like the D4. Not bad just different. Actually I had the X-pro on loan twice, first a week or two in the beginning of the summer. This was before the most recent firmware update was released, and during that time I didn't really have time to shoot much with it. I mostly fiddled around with it at home shooting the family, so I sent it back to Fuji and was promised to get it back in the start of August. The second time I received the camera and lenses I had already planned lot's of cool stuff to shoot with it. So for about 4-5 weeks I shot pretty much everything I usually shoot whit my Nikon gear. This time the most recent firmware was installed in both the X-Pro1 and lenses…..
See more action shots on www.oscarsson.dk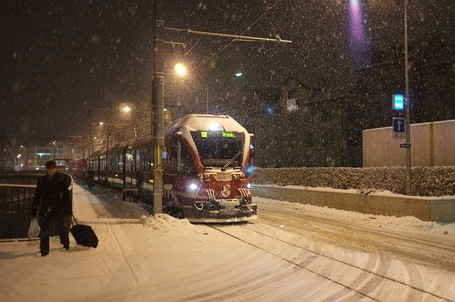 It took a while for my second post in my comparison. The last couple of days have been busy. I've had the chance to shoot the three cameras at some social events here and there – running into many low-light situations. So my next point of comparison is:
Autofocus:
I love the way all three cameras look and handle with all those external controls. And I love the excellent lenses – particularly the Fujinon 35mm 1.4. However, I am again and again frustrated by the performance of the autofocus. From my experience, there is no difference between the Fujifilm X-E1 and the X-Pro1 in terms of autofocus performance with the latest firmware on both cameras. Similar findings have been made elsewhere. Autofocus struggles in low light and with backlit subjects. I came from using manual lenses on a Sony Nex-7, so I am not a "spoiled" DLSR-user, but I somehow feel I am missing much more shots with the Fujifilm X-Pro1 and X-E1 than with manual focussing on the Nex-7 (using focus peaking). I had several situations where the AF (slowly) hunted and my subjects were getting impatient. Of course I am really talking low-light here – shooting around ISO 1600 to 6400 with the lens at 1.4. Quite surprisingly, my impression is that the Fujifilm X100 actually seems to struggle less with autofocus than the other cameras (comparing those with the 35mm 1.4). Maybe the reason is just that the X100 needs to move less glass, so hunting is possibly quicker. Nevertheless, I felt less frustrated with the X100 than with the other two cameras. I would be very interested hearing other peoples thoughts on this.
From the point of view of autofocus performance, I would definitely keep the X100, because the main purpose of that camera (to me) is that it can always with me. For such a camera, I don't expect lightning fast AF performance. However, I would expect a little more from the X-Pro1 and the X-E1.
Autofocus for me is really the one reason that sometimes makes me doubt, whether switching to Fujifilm X system was really the right decision, considering that a small DSLR (e.g. Pentax K-5 II) would just give me much more reliable autofocus. Autofocus is perfectly OK if you shoot outdoors and shoot mainly static or slowly moving subjects. So for one part of my photography this is perfectly OK. However, shooting my children outside, at home or at events is currently another big part of my photography. So I would really like to own a main camera system that can cover both needs……
See Part1
See full article on www.fujifilm-x-opinions.net

I recently got my Fujifilm X-E1 body and was immediately very impressed with the AF speed, as was everyone else who tried it. It appeared snappier than the X-Pro1, but although I knew the X-Pro1 had improved lately with the new v2.0 firmware, I wanted to see if there was actually any difference between the two with the same lens attached. Wilkinson Cameras in Kendal kindly lent me a 2nd 35mm lens for the weekend so I could try out both cameras side-by-side with the same lens. Having the same lens was essential because the AF performance on these cameras depends greatly on the lens attached. I chose the 35mm as I thought that it is probably the lens most people own and use as their primary lens. It's also the middle performer in terms of AF speed so we can get a good comparison out of it. The video of the comparison is posted below. I won't ruin the result for you by telling you here – watch the video and see for yourself! I think most people will be quite surprised by the conclusion.
See on www.photomadd.com
See on Scoop.it – Fuji X-Pro1
This is a comparison of focusing speed of the new firmware 2.0 (body and lens) for Fuji X-Pro1 with the 35mm f1.4 lens and the Olympus EM-5 with the 45mm f1.8 lens. Pretty darn close, slight edge to the Oly EM-5.
See on www.youtube.com