Bert Stephani
It was over two years ago, when some people at Fujifilm Japan told me about the idea to make a camera that would essentially be the smaller brother of the X100-series. I must admit that I wasn't really sold on the idea of such a camera at first. It was only a couple of weeks ago, when I got a little play with a prototype X70 in Japan, that it started to make sense. For the last few days I have been playing with a production version and I will do a complete review after my upcoming trip to Cuba. For now, I just want to give you my first impressions. The very first thing that came to my mind when I held the X70 in my hand was: "this camera will fit in my jeans pocket" and that's exactly the reason why I immediately pre-ordered one. Until now the X100T and the X30 were my always-with-me-cameras. The X100T was just a touch too big for the job and the X30 didn't have the excellent large X-Trans sensor. The X70 is not that much smaller than the X100T but unless you like skinny jeans, it fits in a decent size trousers pocket and it has the big sensor…….
Source: www.kagecollective.com
A year and a half ago, I reviewed the Fujfilm X100S and was so impressed that I bought one. It turned out to be my favourite everyday camera. Now there is the X100T. In this video I will explore the new features and changes. At the same time, I will give a couple of tips on street photography and street portraiture…..
Source: www.youtube.com

---
Fuji X100T
Do you love my work and want to support me? If you're planning on buying camera gear, you can check out above-noted links. Prices remain the same for you, but a small percentage of your purchase value is valued back to me. Thank you!
---
Some nine years ago, when I decided to pursue photography as a career, it soon became clear to me that I needed a good base level in my work. An amateur photographer gets judged by his best images, a professional gets judged by his worst. I realised that I had to learn how to make my worst pictures good enough. I've spent lots of time and energy to raise that base level and over the years I've became capable of returning with at least usable images from pretty much any assignment, even when things go wrong. I still believe that this is a good thing and an essential skill for a professional photographer but we all know that playing it safe isn't creativity's best friend. About two years ago, I embarked on a long term personal documentary project about hunting in Belgium. I'm hoping to turn it into a book and an exhibition in 2015 but even if it turns out to be a success, I probably won't make any money on it. The topic of hunting is rather controversial here in Belgium, so I don't expect the project to become a showcase towards potential clients either. But it's something that I've wanted to do for a long time: use my camera as a passport to satisfy my curiosity and the fact that I had a hard time understanding why anyone would hunt in this country. And even more importantly: no assignment, no client, no pressure, only … the luxury of failure……..

Source: www.kagecollective.com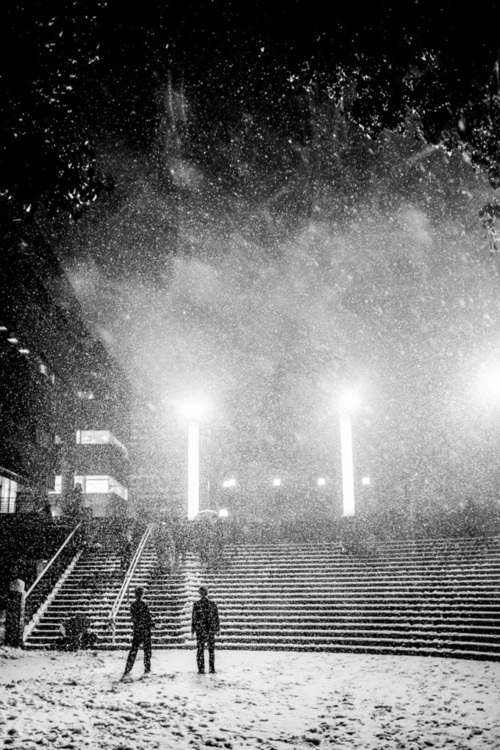 Text and photography by Bert Stephani:
Gently at first, powder sugar
then more, much more
A thick white blanket muffling every last sound
Defeated by frozen water, the city goes to sleep early
A shovel digs into the frosted crust,
the sound of metal scraping the pavement
Life flows back into the city
through winding arteries of liberated concrete
White sculptures dotted around the city
Soon forgotten, liquid memories
Nothing lost, nothing gained
Just 24 hours of rare tranquility
See on www.kagecollective.com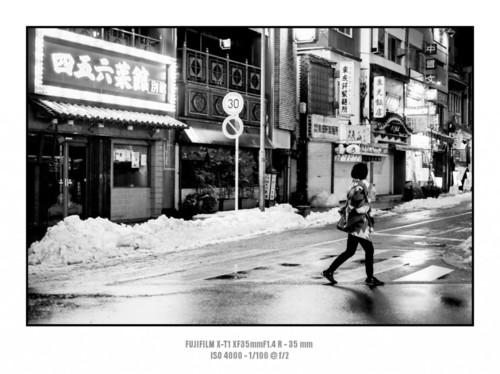 CONCLUSION
Until a couple of weeks ago, I considered the X-E2 to be the best Fujifilm camera. However I still used my X-Pro1 as my main camera, simply because it's still a great camera, it sits better in my hands and (although I wish I wouldn't have to take it into account) it gives a better impression towards professional clients. But after only an hour with the X-T1, I knew it would become my new main camera. It's faster, weather sealed, has more features, and fits my hands perfectly. I will be buying the optional battery grip as soon as it's available in Belgium. I will be using the camera mostly without the grip to have a small and light camera that allows to shoot reportage photography without attracting attention and to create an intimate atmosphere during portrait shoots. When shooting in the studio or with bigger lenses, the grip will come in handy. And it might be good to pimp up the camera with the grip when shooting for new corporate clients who were expecting someone with a DSLR
I still prefer the rangefinder-style bodies over the SLR-shape but until the successor of the X-Pro1 becomes a reality (I suspect in 2015), the X-T1 is in my opinion the best X-camera……
See on bertstephani.com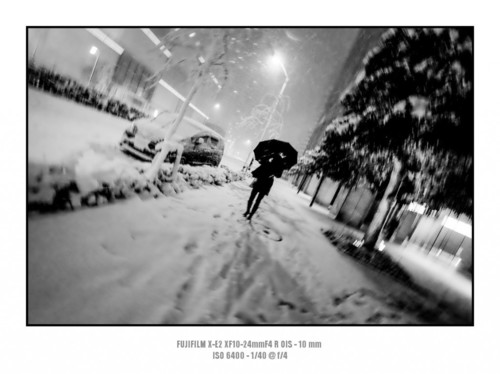 When I was in Japan, I had the opportunity to have a couple of hours with a prototype of the new Fujinon XF10-24mmF4 R OIS lens. I don't shoot a lot with wide angle lenses, so I'm definitely not an expert. But I'll share my first impressions with you anyway. It wasn't a surprise but the 10-24 is a pretty big and heavy lens (if you compare it to the other X-lenses that is). However in practical use, it wasn't an issue at all. As we've come to expect the lens is really well made and has a nice quality no-nonsense feel to it. I really love the fact that it has internal zooming, meaning that it doesn't extend when zooming in (like the 18-55 and 55-200). The constant F/4 aperture is also nice…….
See on bertstephani.com

---
Fujifilm Fujinon XF10-24mm F4.0
Do you love my work and want to support me? If you're planning on buying camera gear, you can check out above-noted links. Prices remain the same for you, but a small percentage of your purchase value is valued back to me. Thank you!
---
I had the chance and privilege to test out a prototype of the long awaited Fujinon XF56mm f/1.2 R lens and make some sample photos with it. I know many of my friends are anxiously waiting for this portrait lens, so I made this video about my experiences with the prototype of the lens…..
See on www.youtube.com

---
Fujifilm Fujinon XF 56mm F1.2
Do you love my work and want to support me? If you're planning on buying camera gear, you can check out above-noted links. Prices remain the same for you, but a small percentage of your purchase value is valued back to me. Thank you!
---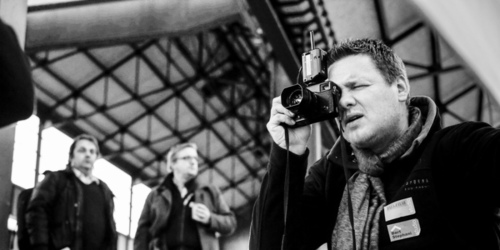 My name is Bert Stephani and I'm a professional photographer from Belgium. That's a tiny country in the middle of Europe famous for it's beer, chocolate and for inventing fries. The French stole the fries from us, but it should actually be "Belgian fries". As a photographer I specialize in not being specialized. But I'm always interested in people, so most of my work is centered around portraiture and reportage/documentary. I'm a story teller and feel equally at home telling the stories of private, commercial, editorial or corporate clients. I also get a lot of satisfaction out of sharing my knowledge with other photographers through blogging, workshops and lectures. My family is my biggest joy and inspiration. My lovely wife Stacy keeps my feet firmly on the ground and I deeply respect her ability to live with someone with a chaotic creative brain. My three kids Kobe (10), Maya (9) and Noa (6) mean the world to me and teach me valuable lessons every day on how to stay amazed. Most of my spare time is spent with my family. I enjoy being out in nature, travel, read and sharing a great meal with friends…..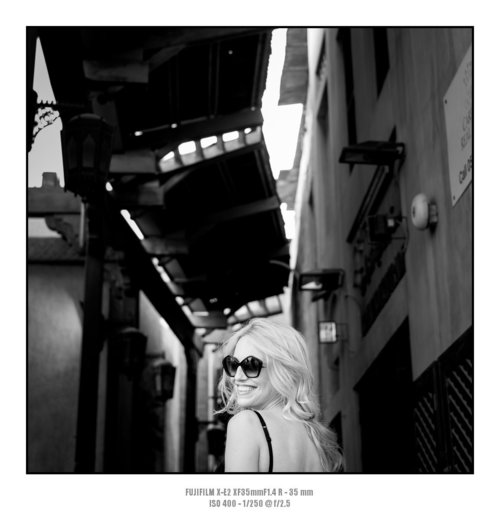 A couple of weeks ago I already shared my first impressions about the new Fujifilm X-E2 with you and I followed up with my observations after the lens firmware was updated. Originally I was only supposed to test out the camera for a couple of days but Fujifilm Belgium was so kind to let me keep it a bit longer so I could take it with me for a week of teaching at Gulf Photo Plus in Dubai. I knew I could give the X-E2 a proper test drive during that week that goes beyond taking some pictures of my family. I saw my first impressions pretty much confirmed, so I won't be repeating everything here. I'll just add what I think is important in this post. The most important improvement is the sum of all the small things that have been improved or added. There may not be any really spectacular big new things to be found but everything just works a bit better and faster which creates a much more comfortable user experience. The X-E1 was a very capable camera in the right hands but it need some getting used to and an investment in time from the photographer. The X-E2 is probably a lot easier to get to know for someone who want to get into the X-series…..
See on confessionsxl.com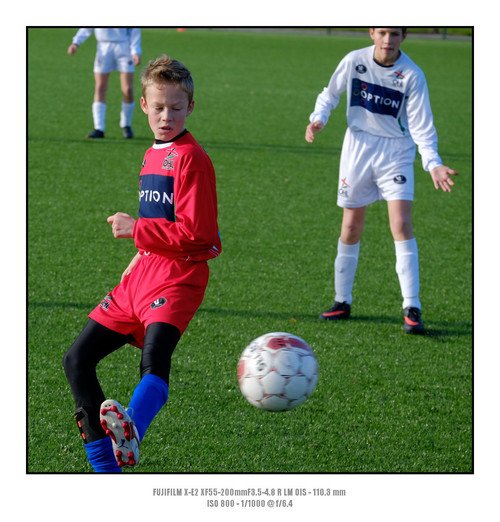 When I wrote down my first impressions of the new Fujifilm X-E2 camera earlier this week, the firmware of the lenses wasn't updated yet to make full use of the X-E2′s new autofocus system. A couple of days ago, the new lens firmware became available. Some quick tests revealed that the AF speed has become significantly faster. This morning my son had to play a practice game with the soccer team he's testing out for. I spent most of the time watching how well Kobe managed to play in a game that was a lot faster and technical than he's used to. So I managed to shoot only a limited amount pictures with the X-E2 and the 55-200 with the new lens firmware. This combination is definitely not a professional sports photography setup but it performed pretty well for occasional use and it's definitely more workable than the previous X-cameras. Follow focus during fast action is difficult for the X-E2 but I think most, if not all, cameras at this price range struggle with that. But it was easy to get the more static shots and that's already an improvement over the older X-cameras. I believe I could get even more sharp pictures, even in action, with a little more practice and getting used to the new AF. All the pictures were shot in JPEG and some have a little Lightroom processing to them……
See on confessionsxl.com