Black and White
Le salaryman
Au Japon, ou plutôt à Tokyo on s'habille en costume noir pour aller travailler dans son entreprise. Ces hommes ont des horaires assez difficiles, debout très tôt et au lit très tard.
Série
Une série un peu contrastée ( au Japon il y a Moriyama donc ça peu passer ) sur mes rencontres de la journée.
Matériel
Toutes les photos ont été prises avec le Fuji X-Pro 1 comme objectifs j'ai utilisé le 35mm ainsi que le 18mm. Pour ce genre de traitement, un point and shoot ou un smartphone feraient l'affaire.
Traitement
Pas grand chose pour le traitement: simplement assez dur. J'ai amélioré mes images dans lightroom avant d'utiliser SilverEfex pour le passage au noir et blanc.

Source: www.nicolaslambert.be

---
Fuji X-Pro1
Do you love my work and want to support me? If you're planning on buying camera gear, you can check out above-noted links. Prices remain the same for you, but a small percentage of your purchase value is valued back to me. Thank you!
---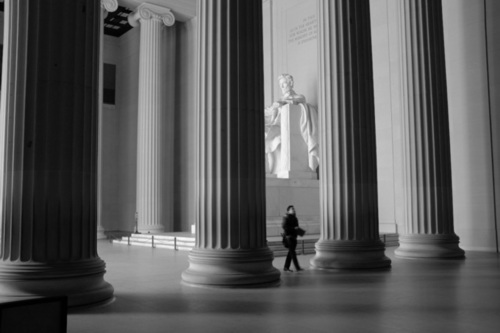 Found myself in the ever snowful Washington, DC the other day.
Thought I'd put the camera through it's paces in B&W mode. Went with the Yellow filter effect. Not much post processing in Lightroom. Little contrast here and there and a couple needed lightening. Otherwise all just out of camera…..
See on www.michaelkircher.com
What a question. Well to be honest I cannot answer this question for you. But I can tell you what I like about black and white photography and how I post process my photographs to give them "my" look. Why do I like black and white photographs? It´s all about the motive! It is not the color that is catching the eye, it is the motive. It is the story the photographer is trying to tell us. Reduced to black and white! What I want to show you with this post is how easy it is to get stunning results out of a picture that in color looks good but is nothing that spectacular. Motives that you have seen many times before but this time the catch your eye. It´s simple! You can use Adobe Lightroom if you have this software. Or as I do most of the time Nik Silver Efex Pro2. I love the Nik software tools. They are so simple to use and the results are awesome……
See on stockografie.de
It is hard to describe what draws us to places like Bodie. Maybe it is the beauty of the forgotten and rusty; maybe it is the dark history or a search for ghosts of the past. One thing is for sure – after documenting all major ghost towns of the West over the last few years we couldn't be more pleased. Each ghost town provided us with great history lessons, unforgettable adventures and beautiful imagery. After visiting Sandon, Cody, Shaniko, Antelope, Elkhorn and Garnet, it was time to set our sights on Bodie – the largest and most popular ghost town in North America. Its reputation preceded it. Quoting from the diary of a girl who was taken to this infamous town: "Goodbye God, I am going to Bodie." Bodie got its name from Waterman S. Body, who discovered gold in 1859 and started yet another gold rush. At its peak, the town had a population of 10,000. While most mining towns of that time couldn't be mistaken for their elegance and law-abiding citizens, Bodie gained an especially bad reputation. Killings, fires, fights and robberies combined with 65 saloons offered all sorts of relaxation to stressed miners……..
See more black and white pictures on olafphotoblog.com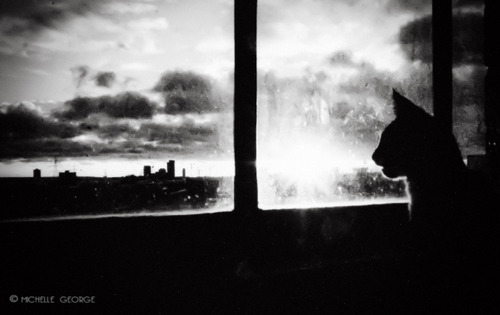 As those of you that follow my blog will remember I first fell in love with the Fuji X pro 1 back in June 2012. Originally my aim was to use it for street photography but as the years progressed it somehow took over from my Canon 5d Mark ii and is now the camera I use most for commissioned work. However after giving myself a bit of extra time off this holiday season I decided to venture out into my Home town of London and take a few snaps. Admittedly it's been a while since I've taken any street photographs (the last time was New York 2012) so forgive me if I'm a bit rusty around the edges…..
See more pictures on creativelondonphotographer.wordpress.com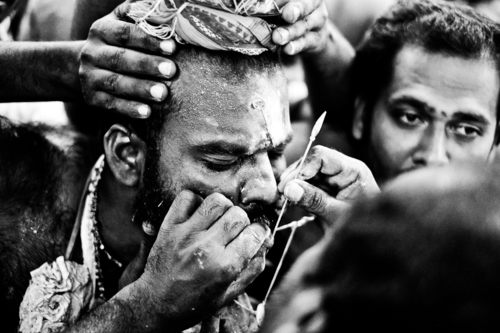 Thanks to a local a local photography forum, Clubsnap, I managed to gather a few tips on shooting the event.
Thaipusam normally starts in the wee hours, stretching all the way to the next evening. The "Golden hour" for photographers will be the first 6 hours. This means shooting at the temple from 12 midnight all the way till 6am in the morning.
Anyone entering the temple are to remove their footwear and leave it on the poach outside. General advice is to wear slippers or something light that you can stuff into your camera bag.
No flash photography as this might distract the devotees who are in a trance. This means bringing a fast lens and a camera with high ISO capabilities.
With all these considerations in mind, I decide to bring my Fujifilm Xpro-1 with a 35mm 1.4, lightweight, fast lens and extremely capable at high ISO settings. The Xpro-1 being small and light, allows me to hand hold the camera over head and under the devotees for a different angle for many of the shots shown below. A heavier camera would have tire me out faster…….
Thaipusam is one of the major religious event in Singapore
See on lucpher.wordpress.com
Like many others, I'm a hobbyist photographer and I visit your site daily. I have been shooting for at least 10 years, mostly part-time with my old – and now semi-retired – Canon Rebel XS. I love this camera, but its weight and size hardly go unnoticed by the subjects. In São Paulo, where I live, the people are not so open-minded to be photographed. In fact, they hate it! So, I needed to upgrade my equipment or lose one shoot after another. I decided…the Fuji x100 looks nice to me! The camera is amazing (the Steve wrote a great review of that). The grip, lenses, size and everything fit with my needs perfectly! I'm back to action days, sneaking in the shadows and hunting for the photos without being discovered. I'm a color-blind person and monochromatic photos is true passion to me. And again, the Fuji x100 supports me very well in this case with some interesting options of film simulations, especially the black and white ones, that do not need a lot of processing to get images with the results that I want. After I bought the x100, my style changed a little bit. The fixed lens of 23mm has no zoom of course, but yet it is so versatile you can shoot in open areas and in a living room without losing quality or details. It's a unique experience……..
See on www.stevehuffphoto.com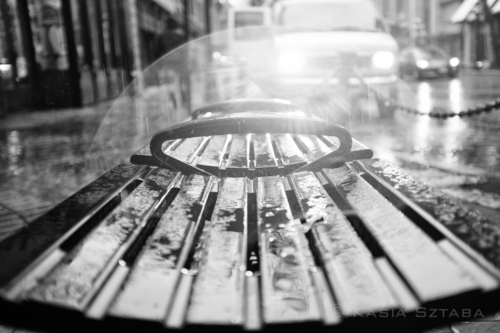 If you live in Vancouver, you have to embrace rain as part of daily life. In fact, the winter months are usually associated with non-stop rain, sometimes for weeks. Such generosity in terms of wet weather could be viewed as a nightmare for a photographer … or it could be a great opportunity to challenge your photographic vision. In fact, Kasia and I promised ourselves that this year we would try to see differently and reach for hard and uncomfortable. As a result, last Saturday while drinking our early morning coffee and looking at the droplets of rain on our window, we decided to have a photographic date with rain. Here are a few images from our rainy rendezvous……
See more pictures on olafphotoblog.com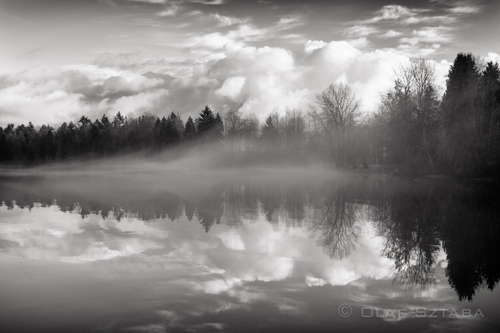 December in Vancouver is usually marked by wet, rainy weather that drags on for weeks. So last Sunday when we got a tip that the sun might appear for a few hours we were eager to grab this rare opportunity. When we left the house it was still raining but I grabbed my Fuji X100S anyway. As soon as we arrived at Port Moody Rocky Point Park, the weather started to improve. The clouds were breaking up, giving way to the first rays of sunshine. At the same time and very unusually for the time of day, random patches of fog blanketed some areas of the park. What a great opportunity! We took some family and landscape shots – all with the Fuji X100S. When we got home, I started looking at the images and it dawned on me that three years after the debut of the Fuji X100/S camera, it's still the one I enjoy using the most. It is still the camera I grab when I leave the house. It is still the camera that works with me unlike any other camera on the market (see our full review here). It's not that I haven't tried others. For a few days, I brought home the Ricoh GR. Sure it has very good image quality and a great lens but its plastic feel and lack of a viewfinder and dedicated knobs made me long for the Fuji X100S. Then there was the Nikon Coolpix A – a total non-starter for so many reasons I am not going to waste your time. Most recently, I tried an FF Sony with its 35 mm Zeiss lens. Sure, it had great image quality but somehow felt dry and uninspiring (and expensive)….
See more pictures on olafphotoblog.com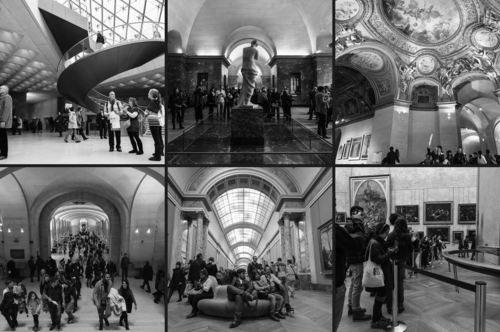 Paris – Fuji X-Pro1 and Fujifilm Fujinon XF 14mm f/2.8 R  
See more pictures on stephenip.com

---
Fujifilm Fujinon XF 14mm F2.8
Do you love my work and want to support me? If you're planning on buying camera gear, you can check out above-noted links. Prices remain the same for you, but a small percentage of your purchase value is valued back to me. Thank you!
---