Black and White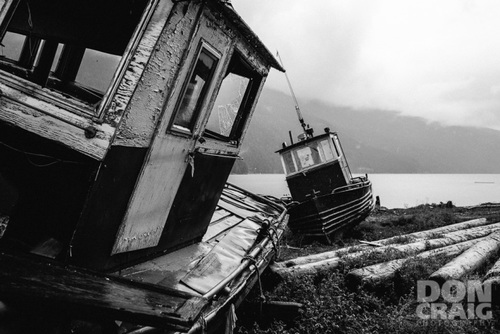 Sitting on the edge of a misty lake, a saw mill waits to be demolished. During a recent road trip, a friend suggested a location that I might find interesting. She was right! Together, we explored an abandoned saw mill. Rain poured down. Inside, light pierced the darkness. Outside, discarded remnants of former working lives lay at acute angles. It was a fascinating place to photograph and I feel fortunate to have had the opportunity before it is destroyed….
Notes: All photos shot with the Fujifilm X-Pro 1 and the XF18-55mm lens…
See more pictures on doncraigphoto.com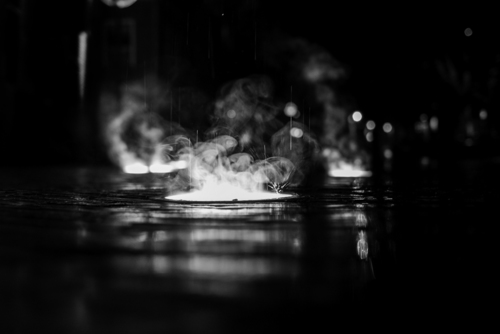 Some pictures from my x-pro1
See more black & white pictures on paulremmelts.tumblr.com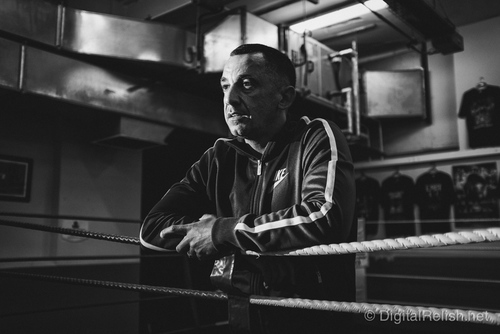 There are many ways in which people may be described as fighters and in the world of boxing there are no shortage of them. Wayne Smith is one of a smaller proportion of those people who could be labelled a fighter for very different reasons. A boxer since his teenage years, Wayne suffered a devastating injury early in his career; an injury which would have debilitated most people. Being a fighter, Wayne, now in his forties, has overcome numerous issues relating to his injuries and returned to boxing to share his experience as a coach at Golden Gloves gym in Dingle. From the age of 9, Wayne was introduced to boxing when his father took him to watch The Rumble in the Jungle. From that point on, he was hooked. By his late teens, Wayne had been boxing at amateur schoolboy, junior and senior levels. His ambitions turned towards boxing as a professional and so he began sparring with professional boxers. His coach at the time said he had everything it took to become a professional, but was just lacking his 'man strength' and sent him away for a year to develop….
See more pictures on www.digitalrelish.net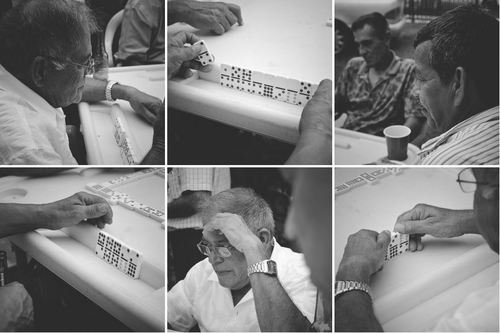 For Cubans, Puerto Ricans, and Dominicans dominos represent a favorite past time for the men and women who play this game.  This table had a mix of all the aforementioned nationalities and their concentration was palpable in the air. Its the Latin chess, its the way of the Latin man and one that's wholeheartedly embraced and passed on to future generations, its quintessentially a latin tradition ― dominos.
All images shot with the XE1 and XF 18-55mm. Post processing courtesy of Rebecca Lily's Pro Set II presets for Lightroom
See more pictures on ledesmaphotography.wordpress.com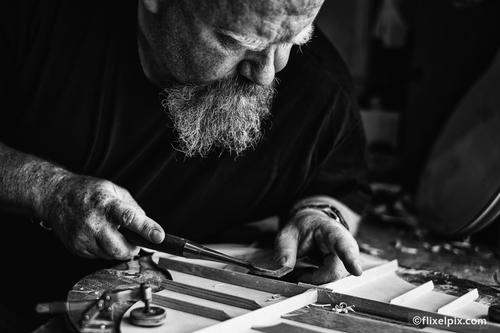 Learning to play guitar is road travelled by many but mastered by only a select few. It is an enduring journey where an obsession with the fine detail is the only route to success. Like mastering playing the guitar the actual construction of an acoustic guitar is an art form in its own right. Unlike playing the instrument few learn how to make a guitar and fewer still master the craft. Avalon Guitars in Newtownards is home to some of the finest guitar luthiers in the world, this bold statement isn't mine but the endorsement of a number of the world's best guitar players. I have been visiting the Avalon guitar factory for over twenty years and the same faces remain, masters of the fine detail they are the unseen artists behind many of the best guitarists and singer songwriters…..
Camera wise I started jumping between the X-Pro1 with 35mm lens and the X-E1 equipped with the 60mm macro. I was shooting wide open (f/1.4 and f/2.4 respectively) in an attempt to create focal points to each image. I was shooting RAW and converting each image to mono to draw out the detail of the woodgrain.
See more black & white pictures on www.flixelpix.com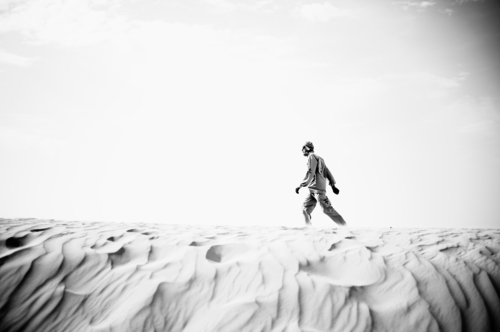 Fuji X-Pro1 black & white shots in Tunesia by Moritz Winkler
See more pictures on nighlines.tumblr.com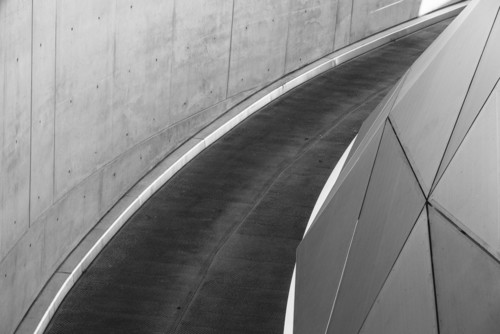 This time I will post in English. Please forgive me if the sentence construction I use sounds a bit rough or something. It´s because of the lack of routine in the last few years. If you want to shoot modern architecture in Munich, you have to go to the "BMW-Welt" (BMW-World). Located not far from the Olympic Park, you can take a beautiful walk through the park. By the way you can visit the Olympic Stadium, or the BMW-Museum. The BMW-World opened on October 17, 2007 and so far more than 10 million people visited the building. For me it was another opportunity to test one of my FUJINON lenses – the XF 18-55mmF2.8-4 R LM OIS. Lately I tend to use my other Fuji-lenses more often. The main reason for that may be because I love the shallow focus I can get with the XF 35mm and XF 60mm. The XF 18-55 has a variable aperture from 2.8 to 4 so if you shoot on the long end of the lens, you may not be able to emphasize one part of the image over another in the amount you want it to do. But hey – this is what we call high level moaning! Aperture 4 is not bad at all. Some kit-lenses of this range got apertures from 3.5 to 5.6 so this lens is far away from being a kit-lens! It´s more like a excellent all round lens. So lets do a quick comparison to a lens I often use with my Nikon gear – the Nikkor 24-70 2.8. Yeah – F2.8 all the way through the zoom range is great – but…the Nikkor weighs 900 gram and is a really big lens. The lens hood is twice the size as the hole Fuji lens! On the wide end the Fuji is also aperture 2.8 and the results are…yes, lets talk about a comparison of a full frame lens and a APS-C size lens! No pixel peeping or something of that stuff. Just a quick look at how the lens performs in real life shooting…..
See more pictures on www.cleareye-photography.com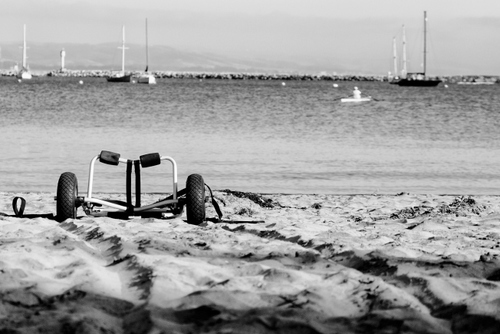 I grew up just across highway one from the harbor and have visited here many times.  I still live close enough to make frequent trips to Half Moon Bay and count myself fortunate to be able to do so. In the summer, the coast is frequently fogged in in the afternoon which puts a damper on photography.  Occasionally, however, the fog stands off in a most agreeable fashion and we get treated to a wonderfully warm, sunny late afternoon….
See more pictures on gimletsandfilm.wordpress.com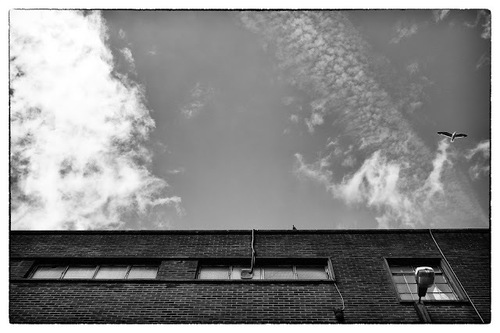 Welcome to the website of award winning Photographers iWorks Photography. Gary Ross is Wedding Photography specialists based in Glasgow Scotland and covering all of the UK and further Destination assignments.
See more pictures on iworksphotographyotherstuff.blogspot.co.uk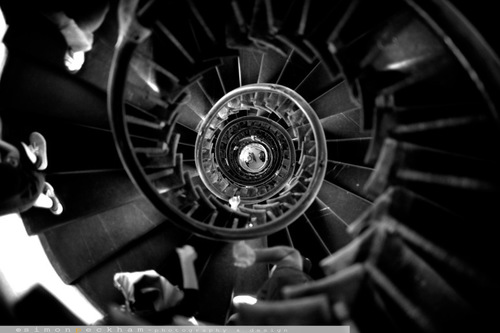 There is so much that I would like to do more with my photography, so many things that I have dabbled with and need to go back and explore in detail. Recently working with longer exposures for landscape, light painting human forms, street shooting at night, street shooting in the rain and at this moment I really like the black and white conversions I can produce with both the X100 and X-E1 using silverfx pro. This takes time and lots of it, don't get me wrong I am not work shy but when you have a day job to pay the bills that is not photography, fitting in all this experimenting and learning is a challenge, and not forgetting I really like to write and share my effort on my blog and eats more time too…..
See more pictures on simonpeckham.wordpress.com