Black and White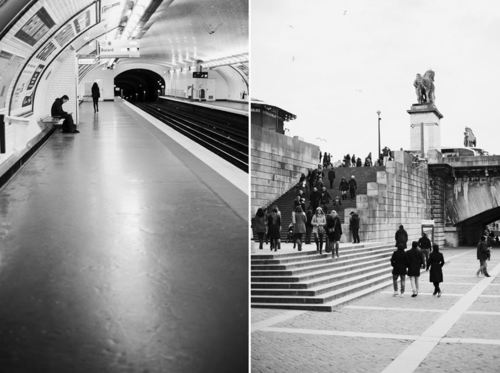 Johnny and I had a wonderful 8 days in Paris earlier this month. It was our first time there together, and we were both completely overwhelmed with how beautiful it was. The city embodies elegance and culture – from the graceful trees to the architecture to the refined cuisine and the visible appreciation for the arts. We were able to visit the Louvre and see the Mona Lisa in person (an incredible experience), hike up to the Basilique du Sacré-Cœur for a panoramic view of Paris, enjoy a boat ride on the Seine, and walk around at the Eiffel Tower. We rode the Metro a few times, met for coffee with a couple of fellow photographers, and visited a flea market to admire some French antiquities. Other than that we just walked around the 11th Arrondissement a lot, where our hotel was, and enjoyed the cafe culture, the numerous camera shops and wonderful restaurants. I really feel incredibly lucky to have been able to travel to so many beautiful places this year. And more than that, to be able to share these experiences with the man I love, who is the most wonderful companion I could ever ask for…..
See more pictures on www.poemswithoutwords.com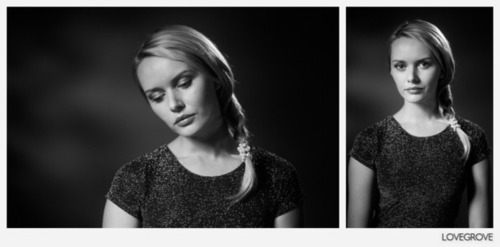 Earlier this week I ran three seminars of three hours each entitled from Concept To Print.  Many years ago, way back in the dying years of the last century, a photographer called Stu Williamson wrote a book with the same title and I borrowed it for this three hour workshop. My aim was to share the simplicity of  creating beautiful images using continuous lighting and a 6ft stretch of hotel wall. I used just one hard light for the bulk of my shooting demonstration and went onto a multi light set up as the session evolved. After the shoot I downloaded the images into Lightroom and tweaked them prior to printing on my aged and slow ink jet printer. Here are a few of the images I shot….
See more pictures on www.prophotonut.com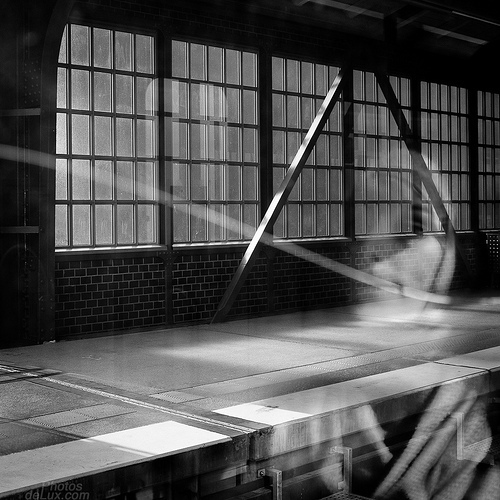 So let me share my "secrets" to getting great B&W results from the Fuji X100S with you. I started my photography with a cheap plastic camera from a grab bag and a roll of B&W film in the 70's. I must have been 5 or 6 years old at that time. I guess that is where my emotional attachment to B&W photography started. But when I switched to mainly digital cameras I shot generally in color. This was in big part due to the fact that I did not like the in camera results that the JPG B&W modes produced. And once the color file ended up on my computer, I often just stuck with color. But since I own the Fuji X100S this has changed! The Fuji X-Cameras create superb color files straight out of the camera. But for the B&W lover in you, Fuji has also created some wonderful B&W filters…..
See on fujixfiles.blogspot.de
Our trip to Seattle gave me an opportunity to really put the Fujifilm X100S through its paces, especially for long exposure photography. What I realized during our 5-day trip was that the X100S is not only my preferred travel camera, but also the ideal camera for my long exposure work. The built-in ND filter lets me extend my exposures without stacking another filter on top of my 10 stop ND. And its size and weight let me use smaller tripods which are more compact and easier to carry. In combination with its new X-Trans sensor, these small but important features have made the X100S the camera I reach for whether I want to take a quick snapshot or set up for a 2 minute exposure……
See on stephenip.com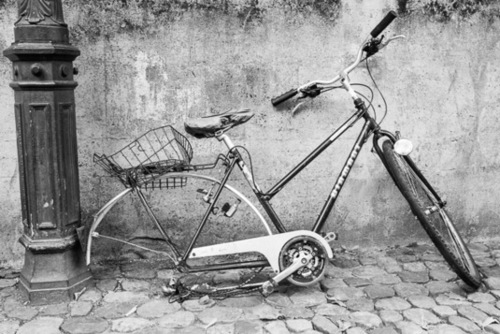 After multiple attempts of "We should one day go take some photos together" at work, we finally managed to get some people together to go a bit photographing. Freiburg im Breisgau it shall be! It's small and lovely city in the German state of Baden-Württemberg. That's in the SouthEast of Germany, close to France and Switzerland – you probably didn't know and that's fine, it's not so famous. But now that you know you should really visit if you ever come to the region. Wait, stop being a Baden fan boy. There was an underlying goal for myself: I was going to compare the Fujis! So I left my "big guns" at home and brought along my Fujifilm X100s as well as the X-E1 with the Fujinon 35mm f/1.4 lens. It's the same camera family, they look comparable, the menus look identical and still they're two different beasts……
See on www.philippabele.de
Along with digital photography came a new way of thinking. Old concepts and designs were abandoned and new, high-tech designs emerged. I remember recently talking to someone who had just bought the latest SLR and started reading the manual. He was in awe – his camera could take photos even faster than he could blink his eye. His camera could make movies, share photos, communicate with devices, design photo albums … the list went on and on. This camera could do it all but … at a cost. Light, composition and subject were moved to one side – they were no longer relevant. It was the camera that had now become the centre of attention. Menus, options, pixels and speed were the new game in town. And we all started playing it. As a result, we used large cameras with unintuitive, complicated and cluttered menus. We learned to fiddle with the camera in order to set up something that should be at your palm, like the shutter speed or aperture. We got used to a shutter click that might have given my grandma a heart attack and certainly all the wildlife racing for the horizon. We got used to the way these cameras were made and we stopped asking for better. Then the Fuji X100 arrived. This camera could happen because those who designed it started from scratch. They didn't want another "me too" SLR-like product. And it became an instant classic. We (photographers) suddenly woke up and knew what was missing and how things should be……
See more great black & white pictures on olafphotoblog.com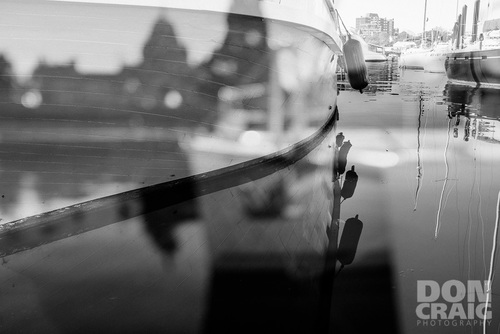 Yesterday, I had the XF23mm lens to use and I made the first group of photos. Today, I had to return it to Fujifilm Canada, so I switched to my X100s to make the images in the second group. Although, I doubt that there is any difference in image quality, I did notice a big difference in working with the XP1, with the XF23mm lens, and the X100s. First of all, I love having the distance scale on the lens barrel of the XF23mm. Yesterday, I adjusted distance and aperture frequently without looking in the viewfinder, just by looking at the lens markings. Nice. Also, I missed the faster shutter speed available with the first camera/lens combo over the X100s. As I was working by shooting my first shot at f/8.0 and in focus and the second shot as wide open as I could, I frequently was shooting at f/4.0 today, when yesterday I was shooting at f/2.0 or 2.8. This resulted in a very big difference in depth of field. To be honest, I don't know if one set of images is better than the other, but it was surprising how different the shooting experience was from the XF23mm to the X100s. OK. Back to making photos……..
See more pictures on doncraigphoto.com
For me a huge part of photography and in finding a personal style is in learning how to see. It's something that's not easy and takes some time to figure out.  Earlier I was focused on learning how to use the camera and different lenses,  I was focused on learning different processing styles and I was learning how to edit my photos. Through all the practicing I was also learning how to see. I'm constantly in the process of learning how to see and really learning how 'I' see. Learning how 'I' see is what's most important to me because it's how I believe my personal style will come about. It will be my unique take on the world and the things and people who I photograph. Often I will just go out to shoot and just photograph what catches my eye but there are some moments when I will not take a single picture and just watch people. I'll take some pictures with my eyes and mind to practice, to think about and understand why I noticed something or why I would take a picture of it or what angle and framing I would use to best capture a scene or moment. At times it's just observing to get inspired to even shoot a person in the environment or a detail that speaks to me. The question I continue to ask myself is "Why?". Why take this picture? Why am I attracted to certain people and things? What's my message? Why does it interest me? Even when I go through others photographs I'll ask this question to myself. Why do I like it? Why did they take the photo? Why that angle? I'll ask why with regards to possible camera settings and possible focal lengths. This also really helps me to learn more about myself and also the photographer who took the photo. There are other factors in finding my personal style like the cameras I use, the settings I use, the quality of light I use, and many others but I think that learning how "I" see is at the top of the list. I feel that as I continue to learn, experiment and figure this out that my style will continue to evolve and grow but I also feel that it's such a rewarding experience because it is such a challenge…..
http://www.rinziruizphotography.com/blog/2013/2/art-of-observation
See more pictures on streetzen.tumblr.com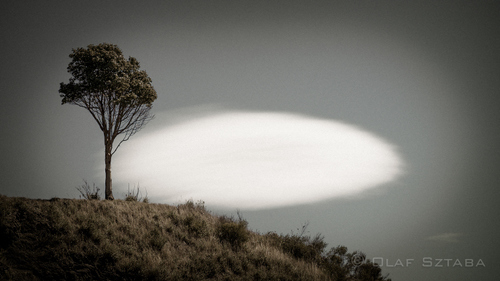 We have driven along the Oregon Coast several times in the past few years. Unfortunately, each time we encountered blue skies and strong sun, which in our view didn't do justice to the beauty of this magnificent place. Finally, this time we had one morning during which the coastal scenery presented itself at its best. Patches of fog blanketed giant rock structures, which occasionally received a larger dose of filtered light. As usual, I took a few initial exposures and checked all the data on our Fuji X-Pro1 paired with the XF 14mm F2.8 and Fuji X100s. The cameras were choosing apertures between 5.6 and 8 with shutter speeds fast enough for me to shoot from the hand. This allowed me to walk around freely, letting the camera do all the technical work. I could keep all my attention on the beautiful scenery, composition and light. Even in a place of such a beauty, one requires concentration and focus. Maybe it is just me but my approach to photography is very personal and methodical. While taking photos I like to concentrate on a subject, visualize and compose it in my mind before I take out my camera. If taken seriously, this mental effort doesn't tolerate any distractions – whether it is a discussion, loud noise or even a telephone conversation. Not only did we walk around, climbing some rocks to find a different perspective, but also worked hard to eliminate "waste" from the frame. In most cases, it requires walking back and forth (we shoot primes only), sometimes repeatedly to make the right decision. I don't press the shutter button until I am confident this is the photo I want to capture…..
See more pictures on olafphotoblog.com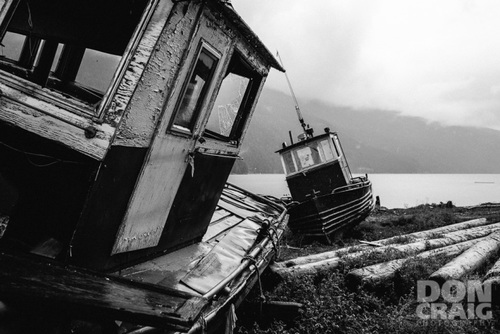 Sitting on the edge of a misty lake, a saw mill waits to be demolished. During a recent road trip, a friend suggested a location that I might find interesting. She was right! Together, we explored an abandoned saw mill. Rain poured down. Inside, light pierced the darkness. Outside, discarded remnants of former working lives lay at acute angles. It was a fascinating place to photograph and I feel fortunate to have had the opportunity before it is destroyed….
Notes: All photos shot with the Fujifilm X-Pro 1 and the XF18-55mm lens…
See more pictures on doncraigphoto.com