Canon 5D Mark II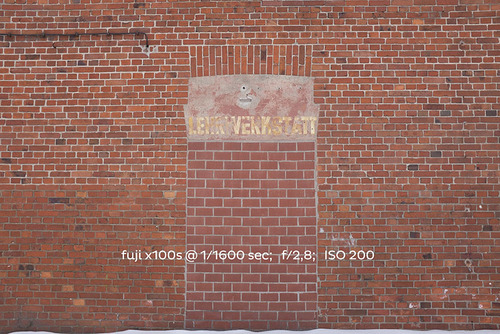 Kein Labor! Kein Vakuum! Es war das echte Leben, das uns an diesem Tag in Erinnerung rief, dass eine Kamera sich ganz anders anfühlt, wenn sie aus Metall ist! Und da dieses echte Leben mit Schwung aus Nord-Nordost kam, brachte es verdammt wenig frühlingshaftes mit. Wir ersparten uns das Notieren von Messwerten. Unsere verfrorenen Nasen und die Bilder sollten beredt Auskunft über gefühlte  – 10° Celsius geben. Doch breiten wir den Mantel des Schweigens über unser Wehklagen, schließlich nehmen wir etwaige Vorzüge des Sommer ja auch in Kauf. Hoffentlich bald. Die nagelneue FUJI x100s war angekommen und bettelte förmlich darum getestet und verglichen zu werden. Natürlich draußen! In freier Wildbahn! Erwähnten wir die Temperaturen? Nun, es wundert Euch also nicht, dass sich niemand aufdrängte, um uns stundenlang für Vergleichsfotos Modell zu stehen. Niemand, außer dieser einen sexy Backsteinmauer. Für diese eine sexy Backsteinmauer ließen wir sämtliche digitale Kamerasysteme, mit denen wir aktuell fotografieren, antreten. Den ganzen Technik-Schnickschnack ersparen wir Euch und uns an dieser Stelle, da sämtliche Features der neuen x100s zur Genüge im Netz abgefeiert werden.
Es treten also an:
Canon 5DMK2  & EF 35mm 2.0  // 21 Megapixel
Nikon D800 & AF-G 24 @ DX-Mode  (36mm Brennweite am Kleinbild ) // 16 Megapixel
Fuji X100s & 23mm 2.0 (34,5mm Brennweite am Kleinbild)  //  16 Megapixel
Fuji X-E1 & 35mm 1,4 (52,5mm Brennweite am Kleinbild)  // 16 Megapixel
Leider lässt das für diesen Test passende Fuji XF 23mm f1.4 noch auf sich warten. Ein Blick auf die Fuji Lens-Roadmap verrät aber einen Erscheinungstermin 2013. Im nächsten Post gibt es dann Bilder aus der Werkstatt von Lutz Graichen von Windflüchter Boards. Lutz baut in Rostock "Custom Made Surfboards", also ganz nach den Wünschen seiner Kunden und Timo war mit der Fuji x100s beim Shapen eines dieser "Bretter nach Maß" dabei…..
See on www.jungetrifftmaedchen.de
See on Scoop.it – Fuji X-Pro1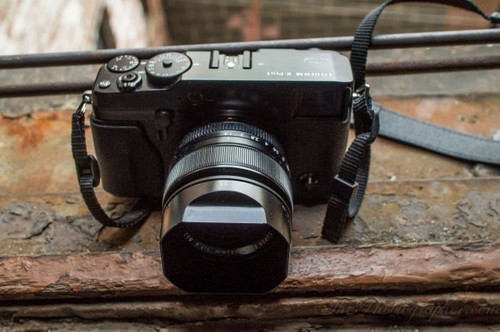 It's been a while since we've done a bit of a quick image comparison, but this will be a very interesting one. Fujifilm touts the X Pro 1 as having image quality equivalent to a full frame DSLR. The Canon 5D Mk III is among the best when it comes to DSLRs and the 5D Mk II, although aging, is still quite a formidable force. So when the three cameras shoot relatively the same image in the same settings, can you tell the difference between their images?
See on www.thephoblographer.com
See on Scoop.it – Fuji X-Pro1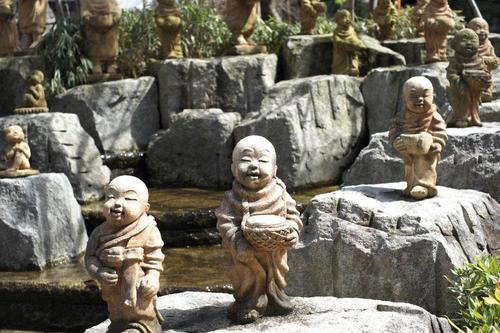 I'm a photographer living in Kyoto, Japan. I shoot model portfolios, dance events, weddings, album covers, posters, CD jackets, stock, editorial, fine art, brochures, web pages, leaflets and more. I have been using a Canon 5D Mark II full frame DSLR with L lenses for most of my work. I also have a Panasonic GF1 Micro Four Thirds cameras that I keep on me at all times…
See on www.ofriceandzen.org
See on Scoop.it – Fuji X-Pro1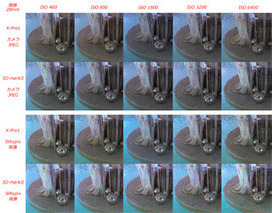 Japanese website compared the X PRO 1 and Canon 5D markII RAW and JPEG quality.
See on dslr-check.at.webry.info
See on Scoop.it – Fuji X-Pro1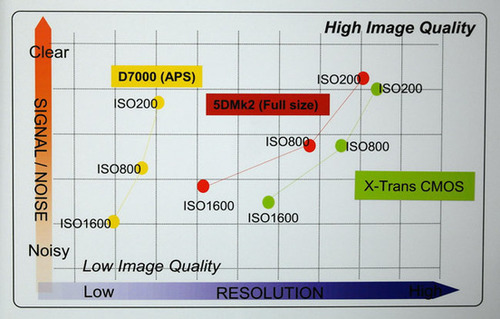 The Italian website dday posted an interesting slide about the performance of the X-Trans sensor inside the X-Pro1 mirrorless camera.
See on photorumors.com