comparison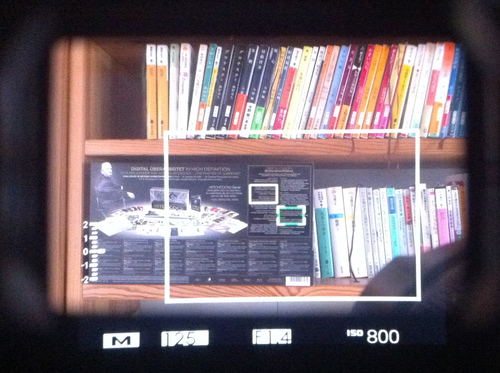 In this 4th part of my comparison, the Fujifilm X-E1 will not really take part, because I will cover the optical viewfinders (OVFs) – and the X-E1 simply doesn't have one.
The OVF on the X100 was one of the reasons I fell in love with that camera. So expected the same to happen on the X-Pro1. However, I was quite surprised to find that the X100′s viewfinder is actually quite a bit more comfortable to look through than the X-Pro1′s. I do not see a huge difference in the technical specifications, but from practical use, I find a noticeable difference. Of course the X100′s viewfinder is optimized only for one focal length, while the X-Pro1′s OVF has even an additional lens built in to cover both wideangle lenses and normal/tele lenses. So it's even more complex than the OVF in the X100.
The difficulty with all rangefinder-type viewfinders is that you don't exactly see what you get, since the OVF is on a different optical axis than the lens (parallax). The closer the subject is, the more pronounced the effect is. A longer focal length also makes it more difficult. I have illustrated this with some pictures taken through the viewfinder of the X-Pro1. I apologize for the bad quality, but I only had an iPhone 4 at hand. Nevertheless, I hope this helps to illustrate my comments.
See on www.fujifilm-x-opinions.net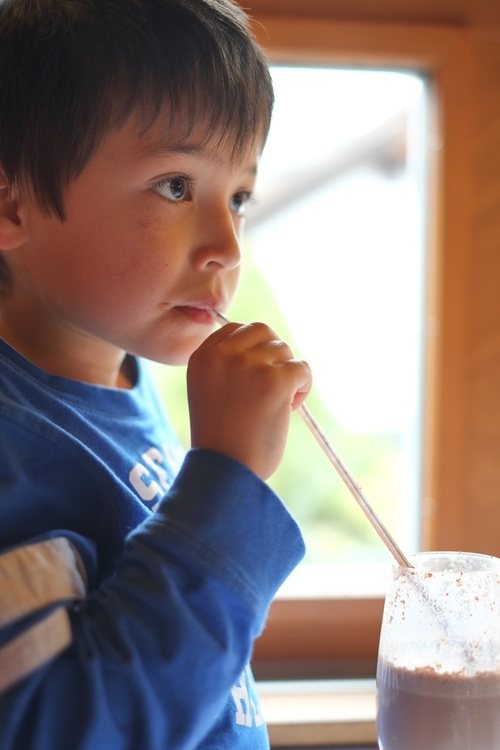 The EVFs on the X-Pro1 and the X100 seem to be the same. At least I cannot see a difference. The X100 is slightly easier to look into, but the difference is very small. Both viewfinders are quite nice featuring a 1,440,000-dots color LCD panel.
The X-E1′s EVF has a 2,360,000-dot OLED. So there are quite a few more dots. The difference in dots seems very large, but in the real world, I don't find the difference to be huge. The X-E1 does have an edge here, but it's not that much in my view.
The X-E1 is said to have the same EVF as the Sony Nex-7/-6. I used to own a Sony Nex-7, so I can compare a little. On the Nex-7, the EVF had a faster refresh rate (much better than on the X-E1), but on the other hand, the image becomes quite noisy in low light. The X-E1 seems much better here. I'd really love to have the refresh rate of the Nex-7 combined with the low noise of the X-E1……
See on www.fujifilm-x-opinions.net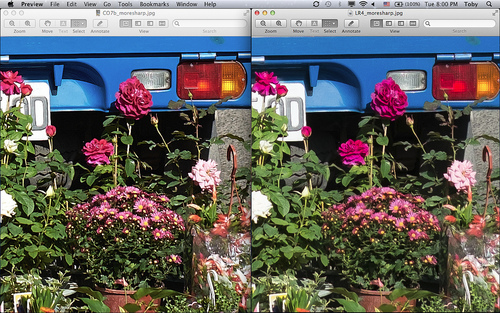 This evening I installed Phase One Capture One 7.0.2 beta and ran some test with Fuji X-Trans RAW files in comparison with Adobe's Lightroom 4.2. The test was simple, I grabbed an existing RAF file, imported and exported it in LR4.2 and CO7.0.2b. Then I took the same file and added some extra sharpening and exported it again. No other edits were done.One thing I have noticed with X-Trans RAW files in LR is you can't sharpen them much before the image becomes swirled and painting-like. This didn't happen with CO7b. Here are some after I did what I would consider normal sharpening for this shot. I've not used Capture One software before but it is all self explanatory. It opened, zoomed and edited Fuji RAW files much faster than LR4.2. I would say CO and LR are both about the same for ease of use, not something I would say for Silkypix…
See more pictures on www.seriouscompacts.com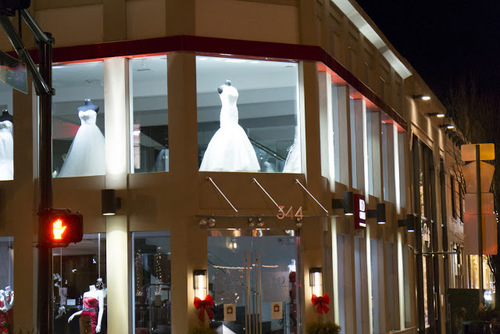 …. I looked for chromatic aberration at 18mm, and found it. It's about the same as the CA on the prime 18mm lens – so that's no big deal, easily corrected in Lightroom. I turned off the image stabilization on the zoom (more about the IS later) and took a few test shots at 18mm and 35mm so that I could compare the sharpness to the two prime lenses. At 18mm it's pretty much the same. At 35mm the prime has a thick hair's advantage.
I didn't have any complaints about the focus speed of the prime lenses right out of the box, clearly this wasn't a clunky DSLR with huge, heavy lenses so I had realistic expectations. After the firmware updates the speed of focus was a non-issue for me. At 18mm and 35mm the auto focus speed of the zoom lens is the same as the primes. The response is a little slower at 55mm, but I don't have the 60mm prime to compare.
I had only one lens for my Nikon D700 with image stabilization, a 70-300 f3.5-5.6 zoom. I rarely used the lens, so I have nothing to which I can compare the Fuji's IS. I am, however, totally impressed with the increase in flexibility that the IS allows. I have been able to hand hold the camera and shoot comfortably at shutter speeds down to 1/30th second. I pushed some shots one stop slower – to 1/15th sec. – and the results are quite satisfactory considering that the slower shutter speed buys some ISO speed and lower noise in the image.
The first of these shots was taken at 1/60th second, f4, ISO 5000, these are jpegs, generated from raw data by Lightroom, without any processing…..
See on genelowinger.blogspot.de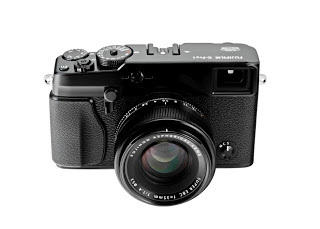 My Goal: Replace my aging 1D Mark II body.
Reason: I want something lighter and more discrete than this overweight Canon beast. I get paid for my photography, but only enough to offset equipment costs. It is a passion more than a profession.
I am renting a Fuji X-Pro1 right now. I have had it for about 48 hours and 500 shots. I wanted to write this blog as much to organize my thoughts and help me to more objectively make a decision and to offer anyone who cares an opinion about the Fuji. Here are my observations in order of importance:
1. AF:
AF is fine on the Fuji despite its terrible AF reputation. It is slower to lock on to the subject than the 1D and m4/3 bodies, but here is the kick: it is more accurate. When taking photos of my kids playing LEGOs this morning, here are my unscientific data:
60% of shots are in focus on the Fuji X-Pro1
75% of shots are in focus on my Panasonic GH2 m4/3
95% of shots are in focus on my oldest 1D mk II body.
True, I miss moments with the Fuji as it attempts to focus, but the Panasonic GH2 tells me I am in focus when I am not actually in focus. I know immediately that I have missed a shot with the Fuji since the red box clearly tells me that it has not locked focus. (And I admit that it shows the red box more than I would like it to.) However, since I only know that the GH2 has missed focus when I am viewing the images later on a computer screen, this is a much worse situation. This screening process typically happens long after the event has passed, then I have no chance of capturing the event. In a sense, because the GH2 fools me into thinking I have captured the moment when I haven't, I really miss more moments with the GH2. With the Fuji, I know it has failed me immediately and then I can try to remedy the situation right in the moment. In my mind, that is a better situation. By the way, I am not shocked that the 1D bests them both, but that's what you get for the size, form, and extra cash outlay, of a professional dSLR body……
See full review on lxcellent.blogspot.de
Ich gebe zu die Fuji x-pro ist für mich vor allem auch eine Kamera mit der ich vornehmlich available-light-Fotografie betreibe. Die sehr guten Ergebnisse, auch bei ISO 6400, machen den Blitzeinsatz meist unnötig. Dennoch, ich bin ein Freund von Blitzlicht, demnach war es nur eine Frage der Zeit bis ich mich mit der Blitzlichtfotografie und der x-pro 1 auseinandersetze. Der erste Punkt der mir etwas Kopfzerbrechen machte war: Welchen Blitz soll ich nehmen? Natürlich wollte ich ungern auf TTL verzichten, wodurch meine Auswahl sich zunächst auf die Fujiblitze beschränkte. Fuji bietet derzeit drei Blitzgeräte an. Den ef-42, den ef-20 und den Formschönen und kleinen ef-x20. Der ef-42 kam für mich wegen der Grösse nicht in Frage. Wie ich schon mehrfach erwähnte liebe ich kleines und leichtes Equipment. Idealerweise habe ich mein nötiges Equipment in meiner kleinen ThinkTank retrospective 10 Fototasche. Der ef-20 und der ef-x20 sind von der Leitzahl im gleich, unterscheiden sich aber in ein paar Features. Der ef-20 ist um einiges grösser als der ef-x20, hat aber den Vorteil das er zumindest das Bouncen beherrscht (wenn auch nur an die Decke z.B.). Er hat leider kein Drehgelenk. Auf der x-pro wirkt er optisch irgendwie deplatziert. Aber das ist für mich kein Hauptkaufkriterium. Er besteht aus Plastik und fühlt sich von der Wertigkeit (ein ganz subjektives Kriterium übrigens) okay an. An der x-pro, x-e1 und/oder der x100 unterstützt er genauso TTL wie die anderen zwei Fuji-Blitze. Gut ist das der ef-20 2 AA's als Energiequelle benötigt.
Google Translater (ENG)
http://bit.ly/QXlnRB
See on www.qimago.de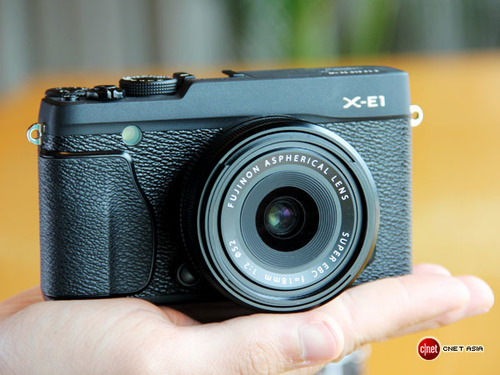 The X-E1 is touted as an affordable alternative to the X-Pro1, but is it good enough to replace it? See how it performs.

The good:
Superb image quality and low-light performance; faster AF performance than X-Pro1; good ergonomics; versatile pop-up flash.
The bad:
Lack of a dedicated movie button; AF accuracy needs to be improved; pricier than competing models.

Following the success of the X-Pro1, Fujifilm has launched yet another mirrorless interchangeable lens camera (ILC), the Fujifilm X-E1. Slated as a more affordable model, this 16.3-megapixel, APS-C ILC now comes in a more compact form factor and sees the inclusion of a pop-up flash and an electronic viewfinder (instead of the hybrid viewfinder in the X-Pro1). Other improvements include a diopter adjustment control for bespectacled shutterbugs, as well as an improved autofocus (AF) algorithm that promises faster AF speeds. Capable of capturing 6 frames-per-second (fps) in burst mode shooting, the X-E1 also records 1080p full-HD videos at 24 fps. The Fujifilm X-E1 with XF 18-55mm F2.8-4 R LM OIS zoom lens now retails at S$2,099 in Singapore stores.

Conclusion
The Fujifilm X-E1 is a very capable performer and seems like a downsized version of the X-Pro1. It features the same image quality and handling as the X-Pro1 but at a lower price point. It also has other useful improvements such as faster autofocus and superb high-ISO noise performance that most enthusiasts would appreciate. Overall, we think that the X-E1 will appeal to those who've been holding out on the company's flagship mirrorless OIC due to its high price, as we as to serious enthusiasts who appreciate the mix of retro styling and manual controls.

CNET Editors' rating: 4 / 5 stars
Performance: 8
Image Quality: 9
Design: 8
Features: 7

See full review on asia.cnet.com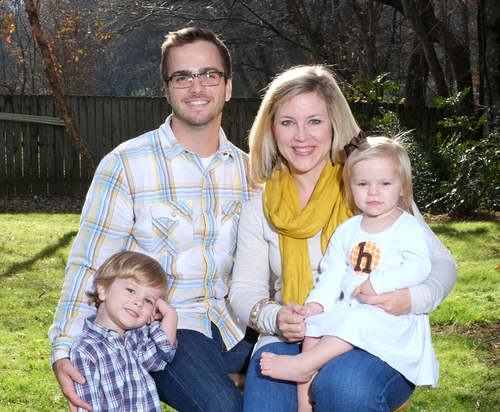 I've been wanting to do a head to head comparison of these cameras for several weeks. I was hired to do some portraits on Thanksgiving, so it was a good chance to see how they stacked up. Before you look too critically, these will be finished in Lightroom, yada, yada. I am not excited about showing you unfinished files, but I'm trying to be as subjective as possible. By doing it this way you can see what I actually got from the camera and now have to work with.First of all, these are pretty much out of the camera. I did a very slight exposure adjustment to each of them, just to try and get them as close as possible. Nothing more was done. Aside from the obvious saturation differences, I think they are pretty close.
Here are a few things to consider:
I've owned my Nikon for almost two years, and I have had time to tweak the internal color settings to be the best they can be, according to my preferences. As you know, I am not a big post processor, if it can't be done in Nik and Imagenomic, I am out of luck.
That said, I am very optimistic that given the opportunity to tweak the X Pro 1 I will be able to get just as close, possibly closer. My favorite skin tones from any digital camera I've ever owned were from a Fuji S2. What if I can get it close to that look? If so, and with the savings in weight, I am "all in!"
Some call the Fuji "pricey" but there is a $300.00 instant rebate on the body when bought with a lens. That makes it not quite so bad in my opinion.I will reduce the amount of weight I carry considerably. I will also reduce the amount of money I have invested in my current system.
The decision to switch is not a Nikon vs Fuji vs Canon vs whatever. It is about what makes the most sense for ME and me alone. Just like you, I have to buy my cameras, no free gear for me. So I want the most bang for the buck.
Last step I need to do in my opinion is a studio comparison. That would allow a totally controlled situation, doing custom white balance with non-fluctuating exposure variables. But what I see up to this point I am super stoked about the possibilities this camera system has to offer!
See on nickcoury.com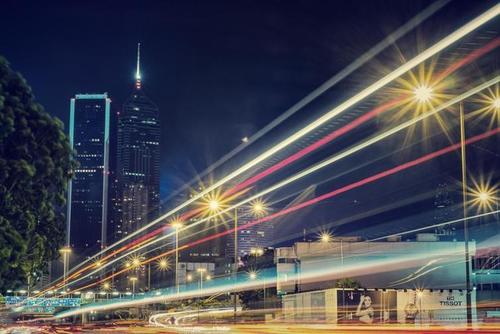 Ich habe schon seit einiger Zeit meine Fuji x-pro1 und bin nach wie vor sehr begeistert von dieser Kamera. Ganz besonders interessant finde ich die kamerainterne jpg Engine. Ich bin mit meiner anderen Kamera (Canon 5D MkII) eigentlich ein absoluter RAW Shooter. Bei der x-pro1 allerdings habe ich aber aus zwei Gründen diese Angewohnheit abgelegt. Zum einen, weil die OOC jpgs so gut sind, dass sie so gut wie kaum eine Korrektur benötigen und man die tollen Fujifarben hat. Zum anderen, da es nur sehr wenige RAW Konverter gibt, welche mit den x-pro1/x-e1 RAW's umgehen können. Mir sind im Grunde nur drei bekannt: Lightroom 4, Raw Photo Processor (RPP) und Silkypix. Letzterer ist der x-pro1 im Lieferumfang in Version 3 mit beigefügt.
RPP habe ich einmal zum Testen geöffnet, aber ich finde es sehr kompliziert oder besser sehr benutzerunfreundlich, und das Ergebnis, das ich herausbekam, war hässlich. Muss freilich nicht für jeden gelten, ich für meinen Teil habe den aber wieder von der Festplatte geschmissen.
Lightroom ist ein alter und sehr guter Bekannter von mir. Ich bin absolut überzeugter Lightroom Benutzer. Auch wenn ich Lightroom schätze, so kann man nicht von der Hand weisen, dass Lightroom die x-pro RAW's beim Schärfen nicht sauber verarbeitet. Es kommt zu aquarellartigen Konturen. Bei Silkypix ist dies nicht so. Silkypix schärft sauber ohne aquarellartigen Konturen. Das war einer der Hauptgründe für mich, warum ich mir diesen RAW-Konverter denn genauer anschauen wollte. Silkypix Pro 5 gibt es für Mac und Windows Rechner und es lässt sich eine 30 Tage Testversion auf der Homepage des Herstellers herunterladen. Die Version 5 kommt etwas benutzerfreundlicher und mit mehr Einstellmöglichkeiten als die der Kamera beiliegende Version daher. Im Gegensatz zu Lightroom benötigt Silkypix aber zwingend eine längere Einarbeitungsphase. Viele Entwicklungsfunktionen sind nicht gleich offensichtlich. Es gibt ferner eine Vielzahl von (Vor-)Einstellungen, um Silkypix seinem gewohnten/gewünschtem Workflow anzupassen. Hier bin ich noch am rumexperimentieren…..
Google Translater (ENG):
http://bit.ly/Y1Za6h
See on www.qimago.de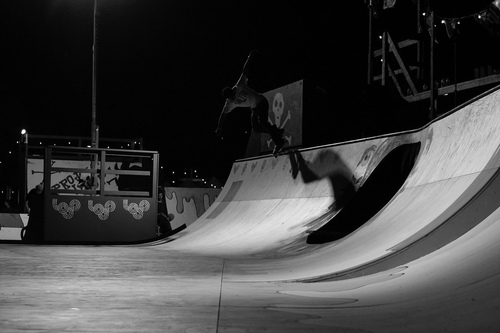 …. early thoughts, including comparison with the nex-7.
1. it works best with the lens it was designed for. the 35 fuji is a surprisingly nice lens, but it's AF and that's still taking some getting used to for me (i had a frustrating amount of focus errors – AF is fast but not action/sports/street-at-night fast). however, it does give rather nice results.

2. high ISO is pretty much awesome. i shot 3200 and 6400 at a local music thing and was very, very surprised at the results, both in jpg and in the abysmally messed-up RAF format. No contest, this is a better night shooter than the nex-7 was for me.

3. the controls are great. the menu is simple and straightforward, the manual shutter speed and EX dials on the top are extremely useful (much more so than the ever-so-vague tri-navi on the nex-7) and the manual-assist button is logically placed as a thumbwheel-press so it's very easy to use. plus, a regular pro-style shutter button (ie, it can take a softrelease) instead of the p&s-style on the NEX.

4. the EVF is surprisingly good. let's get it out of the way, however… it's not a window finder. it blacks out when you shoot. you can't see outside your frame. your whole anticipation mechanism needs to change, but maybe not to an unreasonable degree. it stinks in bright sunlight (oops). it's not as fast to focus as an RF. that said, it's very very usable. i'm still waiting for more available-darkness opportunities, but for a night shooter, it seems fantastic.

5. manual lenses work pretty well. i've shot a bunch of contax and ltm/m mount on it and i'm pretty happy with the results. i'm getting over the crop factor (i'm back to RD-1 territory), but since i shoot normal to moderate-long, i'm good. focusing is fast enough (again, it's not an RF and shouldn't be expected to perform in the same way). i will say that i bought a metabones g mount adapter and really, really like it. all of a sudden, these lovely lenses are at the front of my line. i had a junky adapter for the NEX and it was an exercise in frustration. MF with the fjui 35 is kind of a pain in the neck, but much better than MF with the sony kit lens.

6. it's small, stealthy and quiet. i find it less stealthy with the 35/1.4 (which is a big lens) than with a manual focus lens. the shutter is really, really quiet.

7. RAF files are going to be a problem. they're slow to render in LR 4.2 and sometimes stuff gets cut off at the top and bottom of the frame (really). so i silkypix into tiff for the ones i like and then put the tiffs in LR. slow, inelegant and the 50MB tiffs are a waste of perfectly good electrons. maybe 4.3 will have some answers. silkypix really sucks. the jpgs are very nice but there is a noticable difference in night shooting at 3200 or 6400 vs the RAFs. sigh.

See on www.rangefinderforum.com