comparison
I see lots of questions regarding moving from a DSLR to the Fuji X pro system, whilst I have moved fully into the Fuji camp and have been extremly happy with my choice, many will be somewhat disappointed with the system. The Fuji Xpro 1 is a visual delight, and engineered to a really high standard, the image delivery is incredible, colour accuracy is superb. The recent firmware upgrades are a welcome addition, (these really should have been implemented a long time ago). Just having the ability to quickly change focus area on the thumbpad is joyous. I usually see the grumbles about autofocus speed to be the main gripe, and one that leads folk to stay with the DSLR. However if you persevere and learn how to use the camera, learn how to overcome its focus issues, you will be so pleased with the image results. Once focus is found its totally bang on. I have always loved Fuji for their approach to applying their knowledge gained in film development, and applying this to their digital camera systems. The jpegs are faultless, I looked at raw files and found no real gains to be had by using raw mode, this applies only to my thinking and I am not wishing to create a raw/jpeg debate. It suits my workflow. I remain totally in love with the system, but sometimes get quite infuriated at Fuji seemingly lack of understanding when it comes to camera ergonomics. Why produce a lovely little handgrip, that leaves you no access to the battery/card chamber, go figure!! Generally speaking the niggles I have with this little beauty are forgiven when I see the results from the Xtrans sensor printed as a 40×30 print…..
See on www.thebigpicturegallery.com
This is the first part of some comparison tests between the Fuji X-E1, fitted with the 18-55mm and Leica X Vario cameras, with the fixed 18-46mm. Looking at image Quality. This first post deals with the difference between out of camera jpgs. with particular regard to high ISO quality.
This was the test subject – tripod mounted, f/8 selected on both lenses…..
FUJI X-E1 and LEICA X VARIO Comparisons:
See on soundimageplus.blogspot.de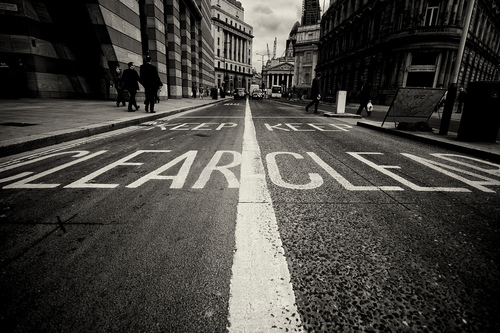 An appalling pun and my final conclusion is probably a little more balanced with respect to the subject of this post, the Zeiss Touit 12mm. Its equivalent focal length is 18mm, which is very wide indeed. High level, this is a very good lens and if you like 18mm equivalent you should consider buying it for your Fuji X camera. I haven't tried the NEX version (having sold all my NEX gear) but I would be willing to bet it looks good in a similar manner on the 16mp sensors and not so good on the NEX-7. Those who have seen my previous post will realise I was very happy with the results from the 32mm. I wasn't sure about my initial results with the 12mm but it's grown on me significantly. Readers hopefully realise that I'm a WA lens addict and I love to play with perspectives. None of the shots here are corrected for perspective/keystone issues and I'm happy with that (though I might not be for a different subject)! ….
….
The only reason this lens doesn't deserve superlatives left and right is the existence of the Fuji 14mm. If the Fuji didn't exist or was a little bit more average, the 12mm would be a must buy lens, as it is it's a very good lens that's not as good primarily because of variations in sharpness in the corners. However there is no question in my mind that a person wanting the widest lens available shouldn't hesitate in buying the Zeiss instead of the Fuji 14.
See more pictures on sgoldswoblog.wordpress.com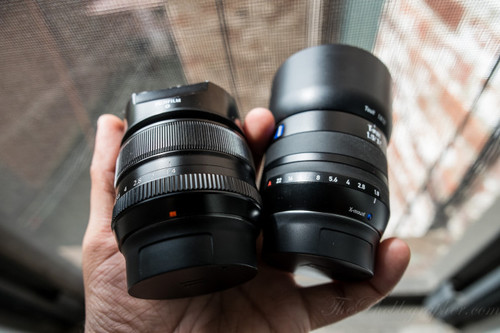 We've been playing with the Zeiss 32mm f1.8 for a little while now on the Fujifilm X Pro 1 and it dawned on us from the comments that it could perhaps be a competitor to the Fujifilm 35mm f1.4. The lenses share many similarities but also have a couple of key differences.
….
Conclusions
While both lenses are quite good, Fujifilm has a major advantage with a more affordable offering while also retaining a better build quality. However, Zeiss has faster focusing and better image quality. This is kind of a tough test to consider but we should all take comfort in knowing that both lenses are excellent. But on a personal scale, I've always had a love for Zeiss products the same way that Steve Huff loves his Leicas. And in the end, I'll have to give the win to the Zeiss despite owning Fujifilm's lens.
See on www.thephoblographer.com
The other day while going through my blog reading, I happen to come to Lloyd Chambers web site http://diglloyd.com.  Which I must say is a very good review site, albeit a paid subscription is required.  Mr. Chambers had a done a recent review of the new Fuji X100S. It appears Mr. Chambers is not a fan of the Fuji X-Trans sensor, which appears in the new X100S, X-Pro1 and XE-1.  There are plenty of examples in his review showing "artifacts" or smearing of fine detail.  The examples include a piece of worn fabric, a paper label form a bottle and a leafy scene all presented at "actual pixel size", which I take to mean at 100%.  These appear on the "free"part of his site, dated 23 April. Later on I visited Ken Rockwell's site  http://www.kenrockwell.com  where I noticed he had also done a recent review of theFuji X100S.  In the review there were also examples, which looked entirely different then from diglloyd's.  Even though there were some similar examples (e.g. a rope net and a brocade like fabric, both which can be viewed at 100%) there isn't any of the smearing of fine detail that diglloyd's has shown. Now let me make this clear, I am an owner of the Fuji X-Pro 1 and I do love my camera.  It may not have the professional build quality of a Leica.  Nor is it the end all camera.  But it is a joy to use and produces some pretty good files.  The X-Pro 1 has been in my possession for over a year now.  So it is safe to say I do know a little about the camera.  As of yet I have not experienced the same effects from "artifacts" or smearing of fine detail that Mr. Chambers has shown.  Really! To try and at least bring to rest in my mind I decided to do a little test.  In thinking about this test, I chose four pieces of material, that I thought would present some difficulty to the sensor's ability to avoid smearing and or moire effect.  In addition I chose red material as I thought this would also test the sensor. Shot in RAW and Fine jpeg.  For the test I used four different RAW converters; Adobe Camera RAW 7.4, SilkyPix which came with the Camera, Raw Photo Processor 64 and Apple's newest update to Aperture.  Along with a SOOC jpeg.
See on gambofoto.blogspot.de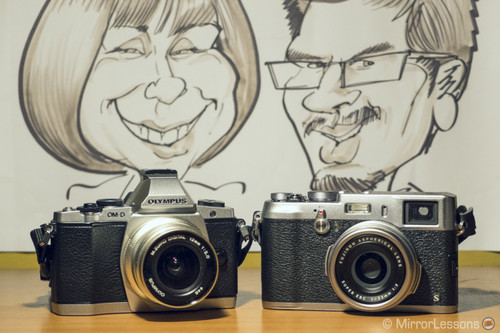 Well, for us, it is a way of pointing out not only the strengths and weaknesses of each model, but it is also an occasion to summarize our personal experiences with them. It is a place where we can give you advice about the style of photography that best suits these cameras, while helping you answer that tricky question: which model is best for me?
You won't find scientific comparisons but rather our personal experience with each camera based on a real-world usage. For more information about the cameras, you can check out our reviews and galleries across the site (relevant links are mentioned throughout the article).
But that is not all: it isn't just about us. If you've had the chance to use both of these cameras and want to share your opinion about them, feel free to leave a comment or even write to us at info@bestmirrorlesscamerareviews.com. We would love to hear your two cents! ….

CONCLUSION
So, if you went through the entirety of my comparison, you can probably already guess what my conclusion is: we simply can't say that one camera is better than the other, because they are two different models that have been designed for two completely different purposes. The important point is that both produce excellent image quality. You really have to make hypercritical comparisons to highlight the differences between the two, even though their technical specifications may suggest otherwise.
The E-M5 is certainly more versatile: the Micro Four Thirds system offers a great variety of lenses from Olympus, Panasonic and third party manufacturers, and it has all the accessories you need to use it as a real alternative to DSLRs, with the advantage of it being lighter and smaller.
The X100s is very good at what it has been designed to do: street photography. It is small, light and discreet. Despite its few weakness, I really enjoy using it and I am starting to employ it as a second body not only for personal purposes but also professional. At the same time, I know it won't ever become my main camera, as I would always miss the beauty of a good wide angle lens, for example.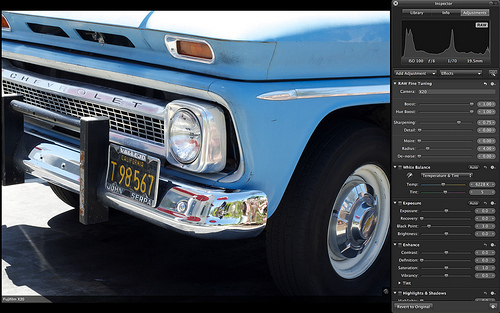 Adobe made a little noise with the release of Lightroom 4.4 and its working closely with Fufifilm to provide top notch decoding of .RAF files from Fujifilm X-Pro1, X-E1, X100S, and X-20 cameras. This lead to some speculation that Apple would be left out in the cold with Raw decoding for X-Trans sensors.
Well, apparently not. Apple today released Raw Compatibility Update v4.05 with support for these very same cameras. So how do these two applications stack up for Fujifilm camera owners?
No image editing was enabled in either application. Files were saved out at the highest export settings. So what you see here is essentially how each application decoded the .RAF files from a Fujifilm X-20 camera. (Imagine how the Raw files from the X100S look!). In my opinion, both applications do an excellent job of handling .RAF files. And the fact that both Apple and Adobe had the RAW updates so quickly after the release of the new X-Trans cameras (X-20 & X100S), says that both are taking these cameras seriously. Well done….
See on thedigitalstory.com

I recently reviewed the Fujifilm X-E1 and really enjoyed it. As a X10 owner, I've been very interest in the X series cameras by Fujifilm so I had great hopes that they would continue to improve. They have, so I was thrilled last week when my review copy of the X20 arrived, but I was shocked when the X100s arrived this week. I thought – how perfect, I can finally get to compare some of the most exciting Fujifilm cameras all at the same time! I was in the final stages of my X20 review and quite happy with what I was seeing, so to have the new X100s in the mix is going to delay my original plans a bit. However, I think many readers will enjoy a first hand account of how they compare. I hope you stick with me for this and the subsequent articles where I do just that. Now before anyone blows a gasket, I realize that the X10/20 are very different from the XPro-1, X-E1, and X100s cameras. I'm including this comparison simply because I have all of the cameras together. I also often get asked about all of the X series cameras, so here's a one stop shop to find out what I think.

Conclusion

I'll dive into more details in my upcoming X20 and X100s reviews, but let me just say – Fujifilm fans rejoice – the engineers have listened and taken these charming cameras and made them usable. I'm definitely buying my X20 review unit and I'm going to have a hard time not getting the X-E1 replacement down the road (I still prefer interchangeable zoom lenses with stabilization)….
See full article on www.ronmartblog.com
…..
My opinion is, that the xPro1 is doing a very good job but the M is a bit better.
The question now is,  would I go back to Leica?
Well, a though question – I still love the Leica feeling, the way to take pictures and the Leica look of the M – but after shooting for one hour with the rangefinder, my eye problem were back. But, even if I wouldn't have the issues with my eye, I am not sure if I would purchase the new M. With a 35 mm lens the M costs around 8000€ – 9000€.  That is a lot of money!
There was a customer at the Leica store who was asking me if the new M is worth it?
If you have the money and you love shooting with Leica YES! Instead purchasing the new M getting a used M9 or M-E – NO! The M9 is not as good as the xPro1! You get the much better package & deal with the Fujis! I will stick with Fuji! They make a brilliant job! Using the xpro1, x100 etc. is fun, it is light, fantastic lenses and the IQ is awesome and I don't have any eye problems!
…so, what about the RAW workflow?
Last week I decided to give another try – to work just with the jpegs and change a bit my settings. But it seems that the RAW file issue is now solved!  Today Adobe released the new version of Lightroom. It includes now a correction to the demosaic algorithms for Fujifilm cameras with the X-Trans sensor. YEAH – problem solved! I just downloaded the new version and I am thrilled!  The files look awesome… I can get now the look I want and cant wait to start my editing process. My pictures are getting back their soul and that feels damn good!
So, back to old habits?
No – I am looking forward to I stick with Fuji – for two reasons: First of all they make fantastic cameras and lenses and secondly they hear what customers say! They improved the X100 after getting feedback from Pro photographers and customers and worked together with Adobe to solve the RAW Processing problem. I just purchased the new x100S and I'm very curious to find out about the faster AF and improvements!
Is Fuji the new Leica?
In my opinion, NO – Leica will always be Leica. These are 2 different camera systems and brands… Owning a Leica is much more than owning a camera or a tool to take pictures with. You'll get a hand crafted camera with soul. It is a lifestyle and everyone who ever owned a Leica knows what I try to say.
See full article on nicole-struppert-rwec.squarespace.com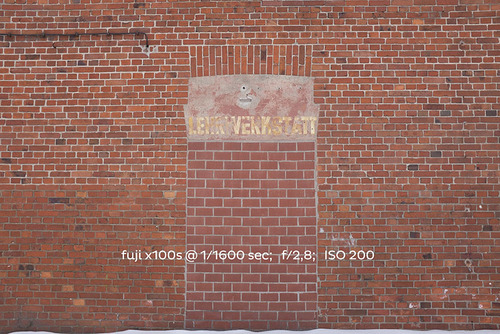 Kein Labor! Kein Vakuum! Es war das echte Leben, das uns an diesem Tag in Erinnerung rief, dass eine Kamera sich ganz anders anfühlt, wenn sie aus Metall ist! Und da dieses echte Leben mit Schwung aus Nord-Nordost kam, brachte es verdammt wenig frühlingshaftes mit. Wir ersparten uns das Notieren von Messwerten. Unsere verfrorenen Nasen und die Bilder sollten beredt Auskunft über gefühlte  – 10° Celsius geben. Doch breiten wir den Mantel des Schweigens über unser Wehklagen, schließlich nehmen wir etwaige Vorzüge des Sommer ja auch in Kauf. Hoffentlich bald. Die nagelneue FUJI x100s war angekommen und bettelte förmlich darum getestet und verglichen zu werden. Natürlich draußen! In freier Wildbahn! Erwähnten wir die Temperaturen? Nun, es wundert Euch also nicht, dass sich niemand aufdrängte, um uns stundenlang für Vergleichsfotos Modell zu stehen. Niemand, außer dieser einen sexy Backsteinmauer. Für diese eine sexy Backsteinmauer ließen wir sämtliche digitale Kamerasysteme, mit denen wir aktuell fotografieren, antreten. Den ganzen Technik-Schnickschnack ersparen wir Euch und uns an dieser Stelle, da sämtliche Features der neuen x100s zur Genüge im Netz abgefeiert werden.
Es treten also an:
Canon 5DMK2  & EF 35mm 2.0  // 21 Megapixel
Nikon D800 & AF-G 24 @ DX-Mode  (36mm Brennweite am Kleinbild ) // 16 Megapixel
Fuji X100s & 23mm 2.0 (34,5mm Brennweite am Kleinbild)  //  16 Megapixel
Fuji X-E1 & 35mm 1,4 (52,5mm Brennweite am Kleinbild)  // 16 Megapixel
Leider lässt das für diesen Test passende Fuji XF 23mm f1.4 noch auf sich warten. Ein Blick auf die Fuji Lens-Roadmap verrät aber einen Erscheinungstermin 2013. Im nächsten Post gibt es dann Bilder aus der Werkstatt von Lutz Graichen von Windflüchter Boards. Lutz baut in Rostock "Custom Made Surfboards", also ganz nach den Wünschen seiner Kunden und Timo war mit der Fuji x100s beim Shapen eines dieser "Bretter nach Maß" dabei…..
See on www.jungetrifftmaedchen.de