Damien Lovegrove
Touring Cambodia at the start of the rainy season was definitely the right thing to do. There are far less tourists to the point that just off the tourist trail there were none at all. Tours were often led by official guides following arrows that took in the main parts of the temples but from one side only. I chose to ignore the arrows and found myself in an identical symmetrical half of the temple but without any tourists. Perfect ……
Source: www.prophotonut.com
Nowhere has quite touched my soul like Cambodia. Four weeks of travels in 'The Kingdom of Wonder'(The Cambodian tourist board slogan) has left me wanting more. The friends I made, the sheer fun of the place and the opportunities for photography yet fulfilled will ensure I return. Here is part one of a photographic diary of my adventure captured on the Fuji X-T1 and X-Pro1 cameras. Camera kit: Fuji X-T1 with 10-24 and 55-200mm zooms plus 14mm, 23mm, 35mm, 56mm and 60mm primes. I used the primes for my portraits (mainly featured in the next blog posts) and the zooms for landscapes……..

Source: www.prophotonut.com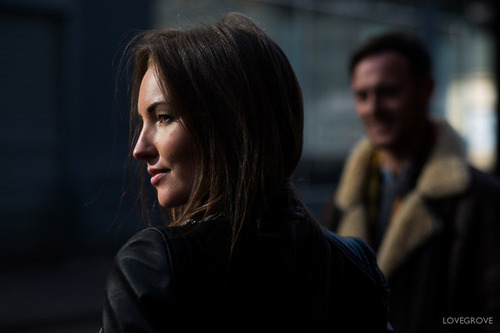 Jake and Jolie are engaged to be married next year and agreed to model for my 1:2 training session with some clients from Scotland. We shot on the streets and in the bars of Bristol. I showed my clients how to find dry shooting locations if it's raining and how to find amazing light no matter what the weather is doing. The day started with flat overcast light and ended with afternoon sunlight. These pictures were all taken using the available light and hand held. I know this new lens and camera from Fuji is hot property right now so I thought I'd show what it can do and how the pictures look when shooting portraits wide open or nearly wide open. To save you wading through lots of images here I've exported a web gallery from Lightroom. Just click on the graphic and you will be transported to the gallery. Some Lightroom templates don't display correctly on Google Chrome browser but Safari, IE and Firefox seem fine. Click on the thumbnails to see the Exif data. I've included it so you can see the aperture set etc. I shot every frame on the Fujifilm X-T1 in manual exposure mode. I used the screen on the back or the big, bright viewfinder to set the framing and exposure of each shot before I pressed the button. This live preview is so much faster than the faff with an SLR of taking a shot, looking at it, adjusting settings etc and taking another one. I end up shooting far less pictures and get many more 'hits' in my output. It's refreshing to have no 'test' shots that are under or over exposed etc…..
See on www.prophotonut.com

---
Fujifilm Fujinon XF 56mm F1.2
Do you love my work and want to support me? If you're planning on buying camera gear, you can check out above-noted links. Prices remain the same for you, but a small percentage of your purchase value is valued back to me. Thank you!
---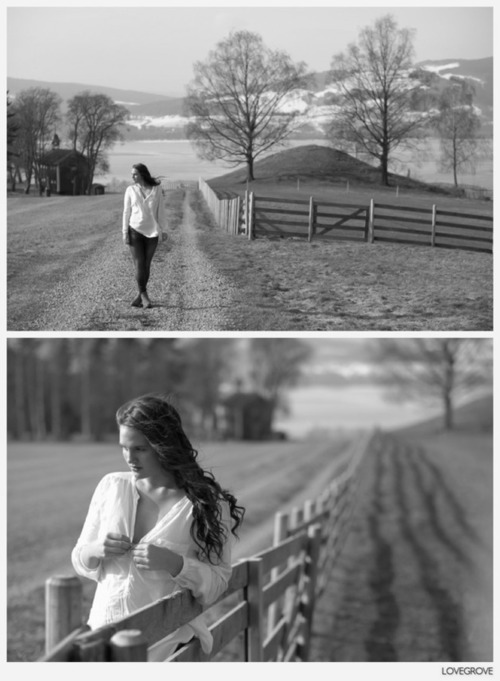 Here are 80 of my pictures shot using the Fuji X-T1 in jpeg mode. I shot RAWs too but don't have a means of processing them yet. I switched the camera to monochrome and did any final tweaks in Lightroom. Jpegs have very little latitude for adjustment so I've pretty much left them as shot. Enjoy!

Model: Camilla
Hair: Chris Thomas at Kutt&Chriss of Hamar
Make up: Kathrine Holmen at Kutt&Chriss of Hamar
Project management in Norway: Chris Thomas
Project management in the UK: Blaise and Laura at Passion
Camera: Fujifilm X-T1 with 23mm f/1.4, 35mm f/1.4 and 56mm f/1.2 lenses
Lighting: Lupolux 800 spotlight, Scattergels, Canon 580EX2 Speedlight, Lastolite Ezybox
See on www.prophotonut.com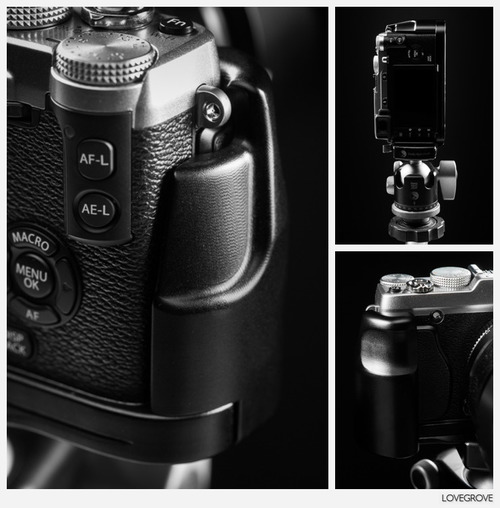 I have just been trialling the new grip, base plate and L bracket for the Fuji X-E2 supplied in the UK by Photo Madd. The grip is a great improvement on the X-E1 model widely available on Ebay. Here are my findings. Some X-E1 users took a file to their X-E1 plate when they upgraded to the X-E2. It only needs the removal of a small piece of aluminium to avoid the X-E1 base plate from pinching the LCD screen on the X-E2. A permanent marker soon covers glaring silver aluminium revealed. However I found the original E-X1 design with multiple finger notches in the grip rather uncomfortable to use. This upgraded design utilising the single fore finger notch is so much better. The RRS grip on my X-Pro1 is a single notch design and it works just fine……..
See on www.prophotonut.com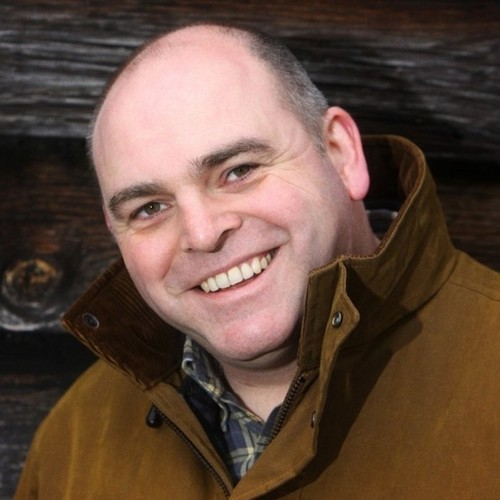 Hi I'm Damien Lovegrove, a portrait photographer, writer and trainer based at a converted barn and farmhouse in Somerset UK. I have a passion for beautiful photography and I will go to great lengths to create wonderful light. I don't leave things to chance in my work and I love directing the moment. I suppose I'm the antithesis of a documentary or reportage photographer. I like to take control. I started making pictures professionally when I joined the BBC as a cameraman in 1984 at the age of 19. I've had many careers since then, all of them photography related.
What's your rig?
I have owned all kinds of camera and spent more years of my life shooting on film than digital. I went digital in 2001 and In recent years I've had a Hasselblad H2 and a Phase One P25+ back with five prime lenses among countless DSLR kits. Now I'm in love with the Fujifilm X-Pro 1. It doesn't get between me and my subject in quite the same way as an SLR does and this helps me capture the connection that I want in my work. The lenses are first class too……..
See on ledesmaphotography.com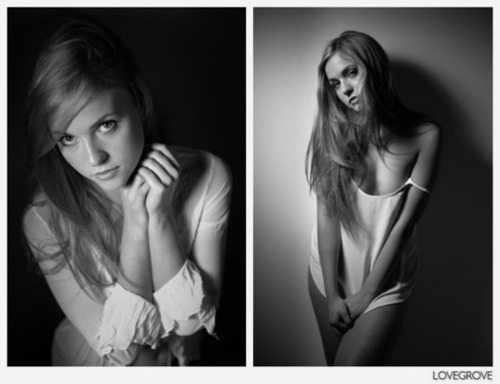 The X-E2 is the same size as the X100s, shares the same sensor, but has a lens mount enabling the use of the growing range of superb lenses made by Fuji and Zeiss. The X-E2 brings a whole host of new features to the ever expanding Fujifilm X system. Some of the features you will love and others you will rarely use. I mainly shoot portraits so I don't expect to be using WiFi or the video functions that much but it's good to know that they are there. I've had the Fujifilm X-E2 for just a couple of weeks but I've already studied the camera and the manual in detail to work out how I'm going to shoot with it. Here are three main ways I have established for shooting portraits with the Fujifilm X-E2 camera. I got caught out at times on the journey to making the camera work for me but where there is a will there is a way. Here are my three set-ups in detail…
See on www.prophotonut.com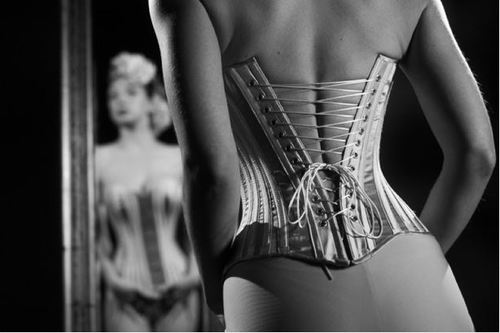 …. when I'm working with the Fujifilm X lenses wide open I use manual focus with the one touch focus lock. I adjust the position of the focus zone using the switches on the back of the camera. I use this system because the lenses are flat field design. That is, the edges of the frame focus at a further distance than the centre of the frame for any given lens focus position making the focus reframe method far less accurate. The great news is, that unlike a dSLR, the peripheral focus zones on the Fuji X cameras are very sensitive and completely useable. One problem though is I have yet to find a way of setting the focus area of the X-E2 to a smaller size. It remains a big rectangle. If you know how I can set a smaller focus zone when I'm using MF mode please leave me a comment. I have no problem with the X-Pro1 so I somehow think that this must be a system bug that will be corrected with a firmware upgrade soon. Fujifilm are very good at providing firmware upgrades on a regular basis……
See more pictures on www.prophotonut.com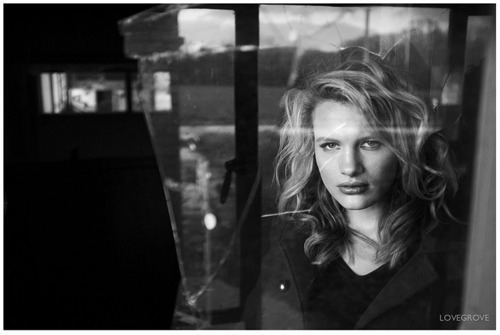 1. Out and About ~ This is my most common set up and uses aperture priority in conjunction with auto ISO. Here are my settings for that working method…

ISO set to 200 Auto on ~ max 3200 with a minimum shutter speed of 1/80th,
Shutter speed dial set to A,
Aperture dial set to f/2 (wide open),
Jpeg Fine + Raw,
Auto WB,
Monochrome with G filter,
AFS with the focus activated by a half press of the shutter button,
The central focus zone set with the smallest activation box
I use this configuration for location shooting using natural light or reflectors. I also use it when shooting interiors lit with continuous lights. I just pick up the camera, switch it on and start shooting. My only setting adjustment during the shooting process is exposure compensation via the very convenient dial……
See on www.prophotonut.com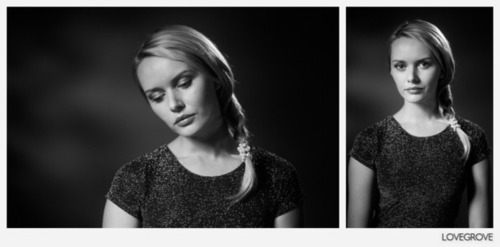 Earlier this week I ran three seminars of three hours each entitled from Concept To Print.  Many years ago, way back in the dying years of the last century, a photographer called Stu Williamson wrote a book with the same title and I borrowed it for this three hour workshop. My aim was to share the simplicity of  creating beautiful images using continuous lighting and a 6ft stretch of hotel wall. I used just one hard light for the bulk of my shooting demonstration and went onto a multi light set up as the session evolved. After the shoot I downloaded the images into Lightroom and tweaked them prior to printing on my aged and slow ink jet printer. Here are a few of the images I shot….
See more pictures on www.prophotonut.com