David Cleland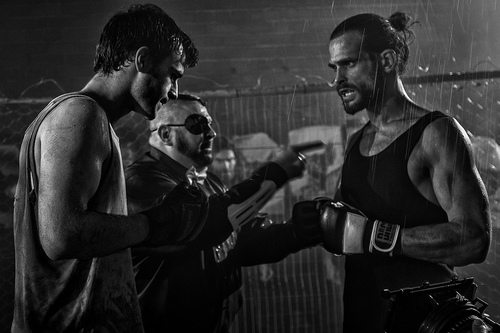 In December 2012 I received my first X100s, a pre-production camera and was tasked to capture some images of Northern Ireland in advance of the world launch in February. As a big Fujifilm X100 fan I was obviously excited to see how the latest release performed and boy did it perform!  I posted my first "Hands on the X100s" post in January and since then little camera has gone literally everywhere with me……

Conclusion:
The X100s is a powerhouse of portability and style. It is capable of capturing images that are sharp with magnetically appealing colour rendition and dynamic range. My X100s goes everywhere, it has captured plenty of images I would have missed  if I was reliant on having a digital SLR system packed. In a split second the camera is ready and capturing images whether it be live music, detailed long exposures, panoramas or just everyday documentary. I pack a second battery, the lens hood and the Lee system but rarely have I had to call on the second battery when on a day shoot. I love the X100s and after a year of shooting it still holds the same excitement it offered on day one. I can't recommend it enough.
See more pictures on www.flixelpix.com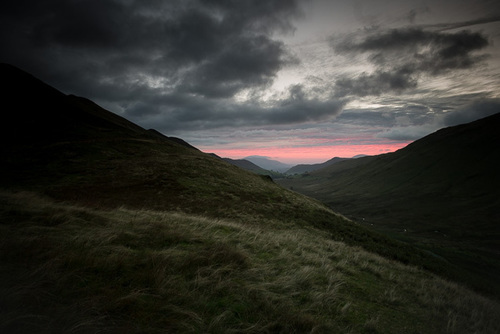 During a cold yet dry weekend in September I had the privilege of exploring the stunning English Lake District in conjunction with Fujifilm and Millican bags. It was a remarkable experience and two months on Millican has released the first of three short films documenting the experiences of three photographers in the Lake District. The photographers Derek Clark, Andrew James and myself embarked on a packed weekend adventure into the breathtaking Lake District landscape each exploring the concept of "Freedom Through Photography". Paradoxically it is amazing just how relaxing a 4am start can be when it is a exploration of the hills and mountains of Newlands Hause. Packing my Millican Christopher bag with a Fujifilm X range camera allowed me to travel light yet still pack the the power of a camera capable of capturing remarkably sharp images in very low light…….
See on www.flixelpix.com
Suncream was the last thing anyone expected to need on the 5th of October but as we made our way from Ballycastle and over Fair Head (Bhinn Mhór) the weather displayed an uncharacteristically summer feel. In an aim to travel light I packed the Fujifilm X-M1, Fujinon 14mm and 27mm lenses into my Millican bag and ventured out. This was my first outing with the recently released Fujinon 27mm pancake lens. It is an ultra compact lens that equates to 40mm on a full frame camera and in my opinion the size is perfect alongside the Fujifilm X-M1 camera. Most the day I was shooting with the 27mm but switched to 14mm at the top of the cliff when I knew the camera would face less abuse as the terrain levelled out. Note : click any of the photographs to view large on flickr…..
See more pictures on www.flixelpix.com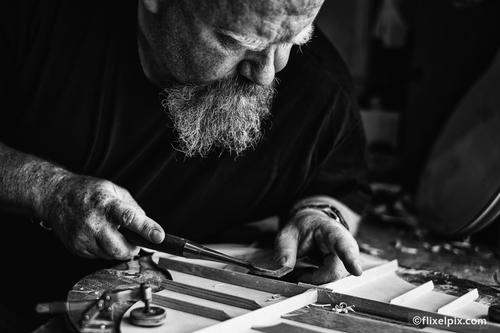 Learning to play guitar is road travelled by many but mastered by only a select few. It is an enduring journey where an obsession with the fine detail is the only route to success. Like mastering playing the guitar the actual construction of an acoustic guitar is an art form in its own right. Unlike playing the instrument few learn how to make a guitar and fewer still master the craft. Avalon Guitars in Newtownards is home to some of the finest guitar luthiers in the world, this bold statement isn't mine but the endorsement of a number of the world's best guitar players. I have been visiting the Avalon guitar factory for over twenty years and the same faces remain, masters of the fine detail they are the unseen artists behind many of the best guitarists and singer songwriters…..
Camera wise I started jumping between the X-Pro1 with 35mm lens and the X-E1 equipped with the 60mm macro. I was shooting wide open (f/1.4 and f/2.4 respectively) in an attempt to create focal points to each image. I was shooting RAW and converting each image to mono to draw out the detail of the woodgrain.
See more black & white pictures on www.flixelpix.com
During Belfast's BigIF event the serenity and relative dry of the backstage area was my only safe haven from the weather. There was a remarkably relaxed atmosphere given the scale of the project and this sheltered spot was an opportunity to grab some candid portraits with the Fujifilm X100s. You can read more about the Enough Food If event here.
I gave myself the challenge of only being able to press the shutter once with no set up or direction, literally one single image of those artists who were enjoying the buzz before making their way onto the main stage. Without exception the X100s performed and this wasn't the brightest of areas by any means…..
See more pictures on www.flixelpix.com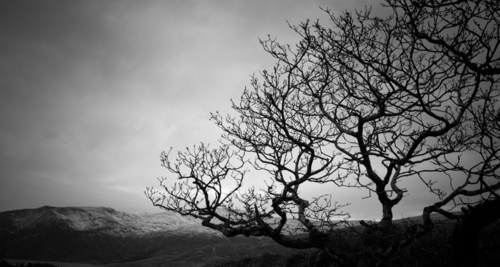 Well it is here, Adobe have released version 5 of their brilliant Photoshop Lightroom photo management and editing software.
I have been using Lightroom from the initial beta and have watched it grow from strength to strength. Just over a year ago I celebrated the release of Lightroom 4 which brought with it considerable improvement in image quality, especially when it comes down to image noise.
Lightroom 5 brings a strong focus on the photographer's workflow and some of the new tools really are brilliant, I suspect even less time in Photoshop as a result of the 'advanced healing brush' alone.
It is now possible to paint out larger areas of an image for correction but the big bonus is the fact you can be much more accurate. For example in this image I had to use a large circle to remove a bird yet the new brush means I can create a smaller circle and heal only the pixels necessary.
The vertical straightening tool is particularly intelligent in auto mode. This image was taken at the bottom of a waterfall at a slightly skewed angle to ensure all of the fall is in the shot. Lightroom was able to bring the wall forward to correct the vertical perspective…..
See on www.flixelpix.com
I am a massive fan of long exposure photography and the only issue I have ever faced with my X100/X100s was the challenge of capturing long exposure photographs during the day light hours. I tried a few 49mm variable filters with little or no success and because the X100s system is all about simplicity the idea of struggling with step-up or step-down adaptors to attach an ND filter just didn't make sense. To this end I found the X100s was my main everyday camera but I had to pack another system if I was planning long exposure captures. Welcome the Lee Seven5 Micro System. When it comes to filters Lee are the gold standard and their recently released Seven5 micro filter system now includes an option for Fujifilm's X100 and X100s cameras. I should also make it clear at this point the Lee Seven5 micro system isn't just for the X100s and I plan to employ it with the X-Pro1 with various lenses……

See on www.flixelpix.com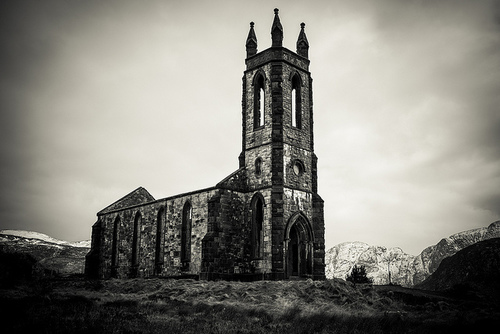 When Fujifilm announced the X100s I have to admit I was excited. I had grown to love the X100, I had grown used to the quirks and foibles of the original incarnation and learned to focus on the positives, as they were plenty. The X100s may look almost identical to the original X100 but in short it is a completely different animal (photographically speaking). The X100s is a phenomenal leap in performance and image quality to the original X100, the new X-Trans sensor is brilliant and especially shines in low light environments and as a result I am using it for literally everything. Although the X100s is only out a few months I have already taken it to most of the counties in Northern Ireland (and also Donegal). I've used in every weather condition Ireland can throw at it in this very long Winter of Spring. I have used it up mountains on the Northern Ireland coast, in City Hall and the dark Belfast pubs and the X100s has yet to let me down……
See on www.flixelpix.com
Although I love my Fujinon 18mm pancake lens I still couldn't wait to get out with the new Fujinon 14mm (21mm full frame Equivalent) lens. There has been quite a buzz about this ultra-wide lens and I couldn't want to get out to see how it compared to my other wide angled glass. Please note this is not a definitive review but simply the documentation of my first hour with the lens. At f/2.8 I wanted to play with the depth of field / capturing action as well as using it for long exposure photography. The output really is ultra sharp so I was able to snap away and then crop in Lightroom if I wanted to add focus on one particular aspect of the image. I know a number of people have asked if the 14mm is really worth the investment over the 18mm. I personally think it is, 21mm (full frame equiv.) offers a fair bit more image than the 28mm. I've marked the approximate scale factors between the 14mm,18mm and 35mm lenses. In addition, even after an hour I can see that the 14mm offers remarkable optical output and the only trade off appears to be physical size. The 14mm is obviously larger and and heavier than the 18mm pancake and although normally in photography terms a larger size and weight is normally a negative I really like the balance the lens has with the X-Pro1. An ultra wide at f/2.8 offers a fantastic level of flexibility. I couldn't wait to explore a few long exposure photographs at this wider ratio. On a positive note the filter size for the 14mm lens is the same as the 18-55mm Fujinon zoom lens which is great news for long exposure photography as the same ND filters fit both lens systems.he eBook covers everything from the equipment you will need right through to post-production processing in Adobe's brilliant Lightroom 4. This guide has been written with the beginner to the long exposure process in mind; however, the enthusiast and professional alike may find something of relevance also. The Book comes with 6 dedicated Lightroom Presets. I headed out to a local jetty and took four quick images from four different angles. The first long exposure at f/11 / ISO 200 was for 20 seconds. I've shot long exposure images with the 35mm Fujinon lens and although I don't believe you need to go ultra-wide for landscapes if you really want to capture the silence of space it is a massive help. This next image is at slightly different angle and a full 90 second exposure at f/22 / ISO 200 which then brings out the shadows on the water. For the final image of the visit I want to maximise on the 14mm / 21mm view. The image is a 30 second exposure at f/10 / ISO 200. I haven't even scratched the surface of what this lens is capable of. There is a massive versatility of speed + ultra wide + stunning output and I can't wait to get it know it better. The Fujinon 14mm lens looks like the perfect companion for both landscape photography as well as general street / documentary work….

See on www.flixelpix.com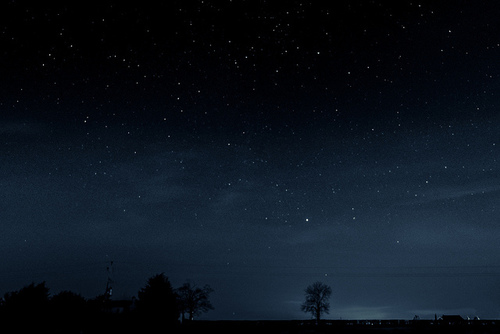 There is a growing trend amongst digital photographers to use their digital SLR cameras to capture stunning high definition time-lapse films. I thought I would start to explore the process using my X-E1 camera but I would stress this post is not a presentation of work, the film at the top of the post is merely my first and very rough experiment. This post documents my first attempt to capture a time-lapse video and process the images in Lightroom 4 to create a high definition time-lapse film.

Additional Hardware

If you want to explore this technique then in addition to a camera and tripod you are going to need an intervalometer. An intervalometer is a piece of hardware that all trigger your camera at a preset time interval. These range in price from around £15 through to over £100 if you opt for a wireless system. I have purchases the cheapest intervalometers I could find.
Intervalometer – X-E1
The X-E1 features a mic/release connector. I tested a canon remote release cable with the X-E1 and it triggered so I took a risk and purchased an intervalometer with the same Canon interface. This unit cost £19 and works perfectly.
Shooting the time-lapse….
See full article on www.flixelpix.com