dpreview.com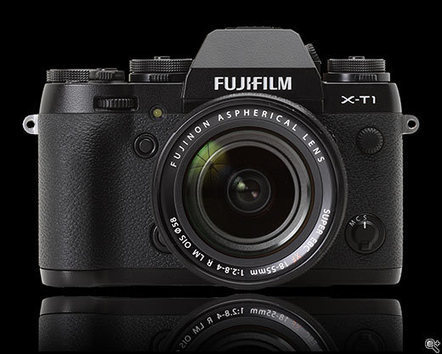 I reported my light leak to Fuji AUS 4 working days ago. They immediately responded and asked for detailed info on how I was encountering the issue. I responded same day. Start of day 4 and I received this response from Fuji:
Thank you for your detailed reply, it is clear your use of the camera is adversely affected. Since Friday we have learnt more of this phenomenon. We have been advised that while very few X-T1 bodies would display this, any X-T1 that needs this resolved can be serviced. To provide this service for your camera, you may send your X-T1 to the following address for a 48 hour response (business days). – Fujifilm Camera Repairs ……


See on www.dpreview.com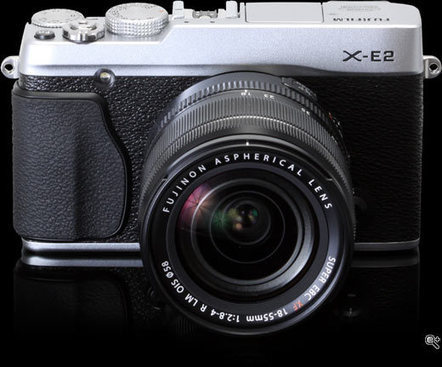 Conclusion:

The X-E2 is an interesting camera – its shape and reliance on more traditional, dedicated external controls means it probably isn't going to make a big dent in sales of mid-range Canon and Nikons. There may not be a huge theoretical difference between a dedicated aperture ring or shutter speed dial and a modern DSLR's control dials, but the practical difference is two-fold. Firstly, it risks intimidating the casual shooter who wants better shots without necessarily wanting to learn photography. But, for those people who have learned or want to, it can help engender a real sense of connection between the operator's actions and the outcome. For those people who 'get' what the X-E2 is about, though, it's a top-notch photographic tool – engaging, responsive and regularly delivering excellent images. It's small enough to be portable and has the classic looks (and, increasingly, the lens range), to satisfy keen photographers. Its price puts it squarely into competition with the D7100/EOS 70D/K-3 class of DSLRs, but we think the smaller size, dedicated lens range and retro charm mean the X-E2 offers plenty those cameras can't. The excellent F2.8-4.0 kit zoom should be another plus in the 'X-E2′ column, for many, as optically it's a cut above the lenses supplied with most SLRs. There are many things the X-E2 isn't, a movie camera being foremost amongst them, but it excels at its core purpose of being a purist photographers' camera……
See on www.dpreview.com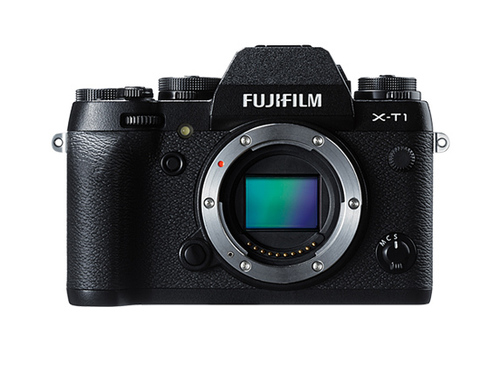 Got to play with X-T1 at the local Fujifilm store, together with Zeiss 12mm, Fuji 14mm, 23mm, 27mm, 35mm, 56mm 1.2 and 55-200mm lenses.  Coming from X-E2 and have used XPro1/X-E1/X100, here are my impressions:

The EVF is not as lag free as everyone was saying here.  It feels about the same as X-E2.  Blurring still occurs when I pan the camera horizontally. The blurring is more noticeable with wide angles lenses and less with telephoto.
The EVF sure looks big and the uncluttered display is nice (Fuji should have done this since day one).
The handgrip design is very nice.  It feels solid and secure.  I'm using the Fuji grip with X-E2 and I'm pretty sure I can skip the additional handgrip with this one.
The EV compensation dial is not as stiff as someone was reporting here, about the same as X-E2 and I have no problem changing it with just my thumb.
The 4-way controller is sure hard to press.  The buttons are sloped/recessed towards the center which makes them harder to press compared to having flat buttons.
The shutter dial detents do not feel quite as positively as X-E2, it has a bit of a mushy feel.  Same with the dials for changing metering and drive mode.
The tilting LCD has a solid feel.
8fps is fast and I can keep shooting without any slow down.  With X-E2, high speed shooting slows down after a second or two.
During the high speed shooting mode, there is no live view between frames.  All I saw were 8 frames presented within the second.  This is the same as X-E2.
AF seems about as fast as X-E2.  It could be a little bit faster (hard to tell), as the X-T1 seems to drive the AF motor faster.
Shutter sound is quiet, which is the same as X-E2….
See on www.dpreview.com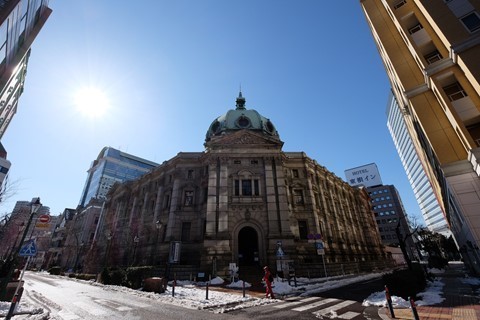 We've just returned from the CP+ show in Japan, where Fujifilm was kind enough to loan us a beta sample of its new 10-24mm zoom lens for the X-series interchangeable lens cameras. Although this is a beta (not final) sample, Fujifilm is confident enough about its performance to allow us to post images. We've prepared a gallery of sample images taken in various conditions at various ISO sensitivity settings on the X-T1 for you to take a look at…….
See on www.dpreview.com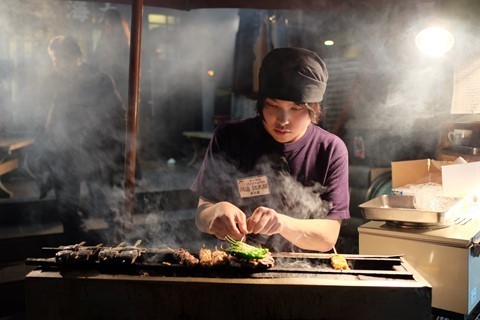 We first laid our hands on the Fujifilm X-T1 about a month ago when it was announced. Now that we've had some time to shoot with it extensively, we've gathered our thoughts on using the latest X-Trans camera from Fuji. The X-T1 offers much of what the X-E2 does, including a 16 megapixel APS-C sensor with on-chip phase detection. More than that, it offers an SLR-style sculpted handgrip and weather-resistant sealing. Click the links below to find out what the X-T1 is like to use in the field. We've also added 40 images to a gallery of real-world samples taken in Japan, during and after the recent CP+ show in Yokohama. Click the link below to go straight to the gallery……

See on www.dpreview.com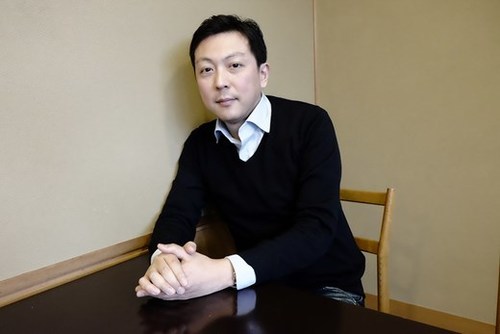 We're at the CP+ show in Yokohama, Japan where Japanese camera and lens manufacturers show off their latest products to a domestic and international audience of journalists and enthusiast photographers. Day three of the show was cancelled due to heavy snow but Toshihisa Iida, senior sales and marketing manager at Fujifilm still found time to sit down with editor Barnaby Britton to discuss a range of topics including the reception of the new X-T1, firmware updates to older and existing models and the possibility of larger-format X-Trans cameras in the future……
Times are tough in the camera industry – what is your strategy for the future?
The only way is to keep innovating. We need to give customers reasons to upgrade or replace their camera, and mirrorless is a big opportunity. The weight is less, it's smaller, the shutters are quieter and we now have a good enough lens lineup. Our challenge as I said is consumer awareness, but if a customer understands the benefits, there's no reason not to change from their DSLR.
Will X-Trans sensors get bigger, in the future?
At the moment we're focusing on the APS-C format but in the longer term, after we've completed our lens lineup… I can't deny the possibility.
See on www.dpreview.com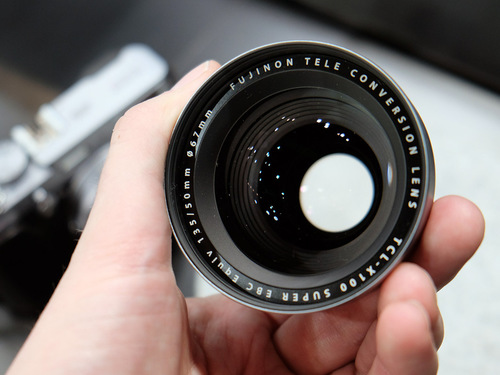 As you can see, with the teleconverter attached X100/S users will sacrifice a degree of portability and it's certainly going to be harder to stay inconspicuous when using a camera with this adapter mounted. That said, we suspect that a lot of X100/S users will be excited to add a 50mm to their 'lens collection'…..
See more pictures on www.dpreview.com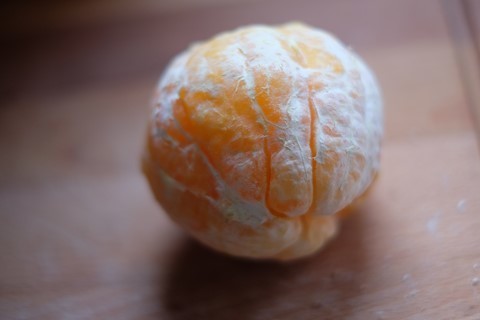 A factory-fresh Fujifilm X-T1 arrived in our office last week, and editor Barnaby Britton spent the weekend trying it out, taking a range of sample images in different environments, with several lenses. Highlights of the X-T1′s specification include a 16MP X-Trans CMOS II sensor with on-chip phase detection, high-resolution EVF and 8 fps continuous shooting with AF tracking. Click the links below to view our gallery and detailed first-impressions review…..
See more pictures on www.dpreview.com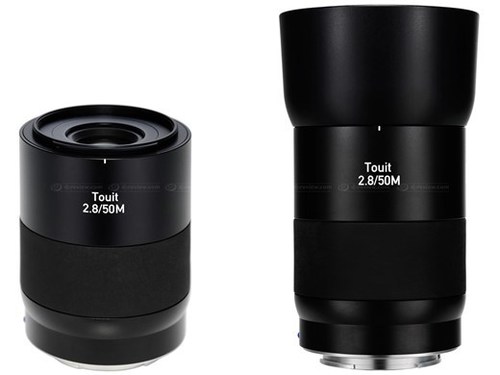 Zeiss has announced an addition to its Touit family of lenses, in the shape of a 50mm F2.8 Macro. The Touit 2.8/50M is designed for mirrorless cameras with APS-C sensors, and will come in Sony E and Fujifilm X mounts; with an aperture ring on the latter. With an angle of view equivalent to 75mm on full frame, it offers 1:1 magnification for close-up shooting.  Like the other Touit lenses it includes autofocus, but no image stabilisation. It will go on sale in March 2014 with a recommended price of EUR 755 (excl. VAT.) or US$ 999 (excl. VAT)….
See on www.dpreview.com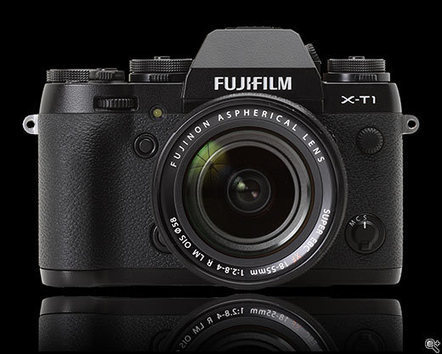 After starting at the top-end with its X-Pro1, Fujifilm has been steadily expanding its X-series mirrorless camera to appeal to a broader audience. With its X-T1, Fujifilm has moved back toward high-end, offering a fully-loaded mirrorless camera in a weather-resistant, SLR-style body. There's plenty more where that came from – the X-T1 has one of the largest EVFs we've ever seen, numerous manual control dials and, for the first time on an X-series camera, an optional battery grip. The 'guts' of the X-T1 are very much like those found on the recently announced X-E2. This includes the 16 megapixel X-Trans CMOS II sensor (with on-chip phase detection), EXR Processor II, built-in Wi-Fi, and full HD video recording. The main differences between the X-T1 and X-E2 are the LCD (tilting vs fixed) and EVF (in terms of magnification), the maximum burst rate (8 vs 7 fps), a flash sync port and, of course, the design. But more on that later…….
See on www.dpreview.com