ERIC KIM

In this video I shot with the Fujifilm x100s and pre-focused my lens to around 5-10 meters (manual focus), shot at f/8, ISO 800, aperture-priority mode, optical viewfinder, and worked on trying to get more layers in the shot. The technique I used here was trying to get someone in the extreme foreground in the photo, and the subject in the background sharp. You can read more about this approach in my "Multiple Subjects" composition lesson. In addition, I also made a conscious effort to stick around and "work the scene" — by taking multiple shots of the same scene, rather than just taking one shot and moving on…….
See on erickimphotography.com
Christophe Agou is a street photographer from France, currently based in New York. He is a part of In-Public, and his published works include "Life Below: The New York Subway" and his newest book: "LES FAITS SECONDAIRES" (SECONDARY FACTS)…….
See on erickimphotography.com
My good friend and talented photographer Gary Tyson from F8 Photography in Hong Kong has recently put together a very helpful video on how to convert Fujifilm X-T1 RAW files into black & white with Lightroom 5.4 and Silver Efex Pro 2. If you are unfamiliar with post-processing your street photography into black & white, the instructions is a great starting point for any camera. You can also download my black & white Neopan 1600 for Lightroom here. You can download all my Lightroom presets for free here…….
See on erickimphotography.com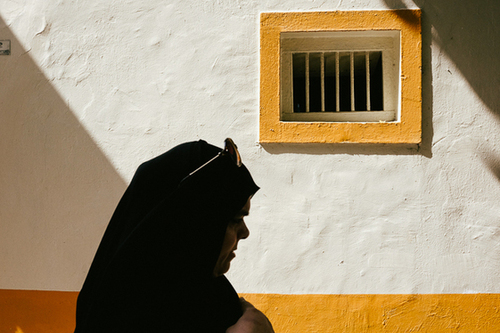 X-T1 vs x100s?
Fuji has been quite prolific with their X-series cameras. There are so many models out there now, it might be difficult to choose an "ideal" camera for street photography. I'd say the only 2 "real" competitors for street photography are the X-T1 and the x100s. Why not the X-Pro 1? Well, it is pretty much like an older version of the X-T1 and has really slow autofocus. I'm going to try to list the pros/cons of the X-T1 and the x100s to help you make a better decision when deciding which one to get:
X-T1 Pros:
    Interchangeable lens options
    Dedicated ISO dial
    Faster / more accurate AF
X-T1 Cons:
    No optical viewfinder (if you prefer an optical finder)
x100s Pros:
    Smaller form factor
    Lighter
    Optical viewfinder
x100s Cons:
    Slower and less accurate AF
    Lack of interchangeable lens (if you like a 35mm focal length, then this isn't a con)
So pretty much at the end of the day this is how I would make my decision: If you absolutely need an optical viewfinder, get the x100s. Otherwise, I'd get the X-T1. Why? The X-T1 is the newer, slicker, more capable, and powerful camera. Not only that, but the AF is far better in the X-T1 than the x100s. Also you can use different lenses (even manual M-mount lenses), and quickly change the ISO with the top dial…….
See on erickimphotography.com
When I was here in Dubai for Gulf Photo Plus, the guys from Fujifilm were generous enough to give me a new Fujifilm X-T1, the Fujifilm 23mm f/1.4 (35mm full-frame equivalent), as well as the Fujifilm 27mm f/2.8 Lens (~40mm full-frame equivalent). I shot with it everyday for around a week. Overall I like the camera a lot and would highly recommend it (superb image quality, great form factor, and responsive). Some downsides are that the AF isn't as accurate and quick as other cameras (like the Olympus OMD)– although it is a huge improvement from the X-Pro 1 and x100s. Hope this improves with future firmware updates…..
See on erickimphotography.com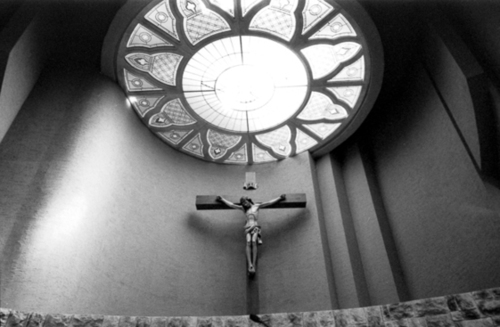 Street photography is all about failure. The failure to have the courage to take that one shot. The failure to capture "the decisive moment." The failure to get a clean background. The failure to have your subject make eye contact. The failure to move your feet to get a better frame. The failure to get recognition for your work. The failure to have your photo get "explored" on Flickr. Failures upon failures upon failures. I think one of the things that initially drew me to street photography is just how damn hard it is. It was unlike any other form of photography out there. It was so unpredictable. Whereas when I shot landscape, macro, or architecture– I could take however long I wanted, and I had so much in my control. But with street photography, I had to learn to relinquish control to simply "go with the flow." I couldn't control the light, control how people looked, the background– all I could control is how well I could move my feet, and click the shutter at what I thought would be the "right" moment…..
See on erickimphotography.com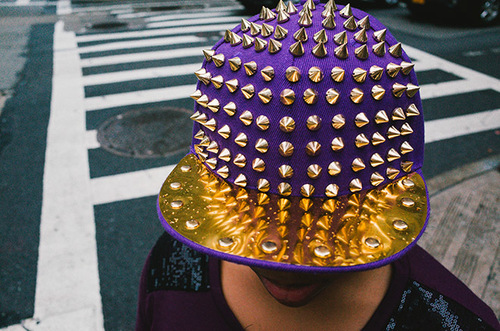 Over the years, I have learned a lot of lessons about street photography. Below is a compilation of some quotes, thoughts, and philosophies which have influenced me and my street photography. None of my ideas are original – some are based on personal experiences and others are based on ideas I heard from books, lectures, and on the internet. And of course, this is not a definitive list of what you "have to do" in street photography – rather it is some of my personal thoughts ….
See on erickimphotography.com
USA. New York. 2000. © Elliott Erwitt / Magnum Photos
If you are not familiar with the work of Elliott Erwitt, you have definitely seen many of Elliott Erwitt's iconic work all around the globe. As one of the original Magnum members and former president, he has one of the longest spanning photography careers- spanning over 50 years. What I most appreciate about Elliott Erwitt is his wry sense of humor when looking at the world– as well as his straightforward and nonsensical philosophies about photography. When sharing his thoughts and advice, I think he is one of the most practical and helpful- especially based on his decades of experience. I share some things I personally have learned from him in the article below…..
See on erickimphotography.com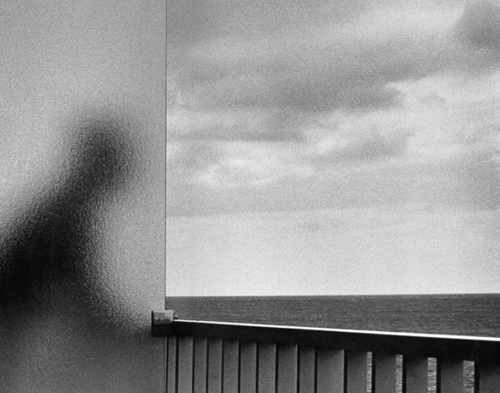 Andre Kertesz is one of the greatest photographers who ever lived. He photographed extensively for over 70 years, which also makes him one of the most prolific photographers. Not only did he help pioneer the genre of street photography, he also had a strong impact on an entire generation of photographers – even including the great Henri Cartier-Bresson. When asked about Kertesz, Henri Cartier-Bresson showed his reverence by saying: "We all owe something to Kertesz." and even "Whatever we have done, Kertesz did first."  Another famous photographer, Brassai, beautifully captured what made Kertesz so great as a photographer:
"André Kertész has two qualities that are essential for a great photographer: an insatiable curiosity about the world, about people, and about life, and a precise sense of form." – Brassai
Every street photographer with a desire to learn more about the masters needs to know about Kertesz. I have personally gained a great deal of inspiration from him and will share some insights I have gained from him……
See on erickimphotography.com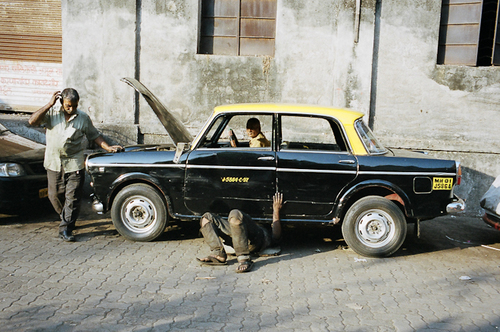 ….
Recently I wrote an article by Paul Graham titled "The Top of My Todo List" in which he mentioned the article above in how to live a fulfilling life.
He mentioned how we are always so busy and caught up in our to-do lists. He used the article above and used the opposite maxims to create his own list (to prevent regrets in life):
Don't ignore your dreams
Don't work too much
Say what you think
Cultivate friendships
Be happy
This made a lot of sense to me– as they gave me direct action steps to prevent regret in my life. And what better mentors to give life advice than the elderly who have already lived their lives–and are ready to pass away?
….
See on erickimphotography.com