ERIC KIM
See on Scoop.it – Fuji X-Pro1

What is creativity? We like to think of it is as something we are born with–something that is innate. For example, certain children when they are young are deemed "creative" while others aren't. But how can this be? "creativity" in itself isn't a genetic trait like height, eye color, or body type. Rather, creativity can be explained by being able to "connect the dots" between the things that you know. Whenever we think of "eureka" moments, it isn't sudden moments of inspiration that come out of nowhere. Rather, it is all the knowledge that you have accrued and learned over the years — with the sudden connections in-between igniting when we are resting. It has to do with the right side of the brain (that makes connections between the things that we know). Whereas the left brain is more for processing data and ideas in our mind. ? Creativity is a combination of work done between the left and right side of your brain. The right side of the brain helps us make sense of connections in life, such as stories and metaphors. Some tasks also associated with the right side of the brain include spatial abilities, facial recognition, visual imagery, and music. This is why in studies of people who have damaged right sides of their brains don't understand metaphors (but can still function regularly). The left side of the brain manages more calculations such as processes involved with language, math, and logic….
See on erickimphotography.com
See on Scoop.it – Fuji X-Pro1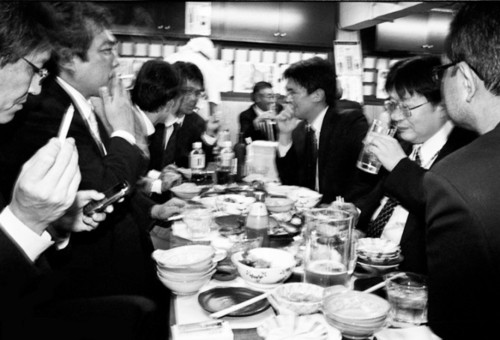 What makes a photograph memorable? What makes a photograph so powerful and so magical that it burns itself into our memories? Why do certain photographs withstand the history of time? Why do certain shots that are perfectly composed and framed are easily forgotten or dismissed? What makes a great photograph? How much of it is subjective vs objective? Is there a "science" behind making a memorable photograph? These are many questions and thoughts that constantly revolve in my mind. Although there are no definite answers to any of these questions, many things I have been learning in sociology, psychology, and cognitive science have been giving me some clues. While there is no certain "magical checklist" in what makes a certain photograph memorable, I will apply some studies to a hypothesis which could help you create more meaningful and memorable images from some thoughts from cognitive science…..

See on erickimphotography.com
See on Scoop.it – Fuji X-Pro1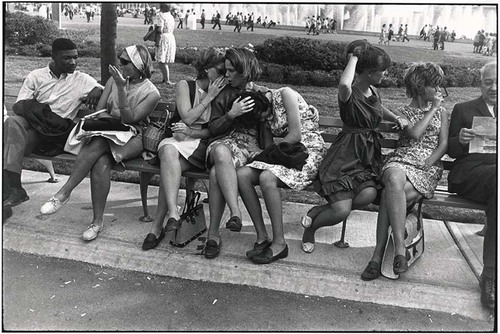 (Above image: copyright Garry Winogrand, World's Fair, New York City, 1964)
Garry Winogrand is one of my favorite street photographers that I have gained much photographic insight and wisdom from. He was in-arguably one of the most prolific street photographers of his time (he shot over 5 million photographs in his career) and one of the most passionate. I never understood a lot of the things that he said in street photography like why you should wait a year or two before developing your shots, why photographs don't tell stories, and how photographers mistake emotion for what makes great photographs. Although I didn't really get what he was saying, I was intrigued….
See on erickimphotography.com
See on Scoop.it – Fuji X-Pro1

(All images in this article are copyrighted by Stephen Shore)
While in Amsterdam I checked out the FOAM photography museum and picked up a book on Stephen Shore. For those of you who may not know, he is one of the early color pioneers in photography in America. Although his style is classified more as documentary and urban landscape, I think there is a lot of things we can learn from him as street photographers. If you are interested in learning more about color and street photography, read on!
See on erickimphotography.com
See on Scoop.it – Fuji X-Pro1

When I first started shooting street photography, I was always frustrated that my autofocus would always be too slow to capture the decisive moment. After trudging around the internet, I was first introduced to the idea of "zone focusing" by Markus Hartel on his blog. For those of you who aren't familiar with zone focusing you essentially use a high f-stop number with a deep depth of field (f/16 or f/11) and have your camera pre-focused to a certain distance to get your photos in-focus. This is beneficial because although modern autofocusing systems are quite good, they are not 100% reliable. Using zone focusing when shooting street photography allows you to get far more keepers.
See on erickimphotography.com
See on Scoop.it – Fuji X-Pro1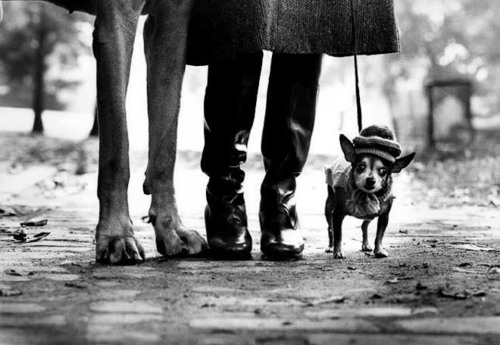 What advice would you give young photographers?
Try everything. Photojournalism, fashion, portraiture, nudes, whatever. You won't know what kind of photographer you are until you try it. During one summer vacation (in college) I worked for a born-again tabletop photographer. All day long we'd photograph socks and listen to Christian radio. That summer I learned I was neither a studio photographer nor a born-again Christian. Another year I worked for a small suburban newspaper chain and was surprised to learn that I enjoyed assignment photography. Fun is important. You should like the process and the subject. If you are bored or unhappy with your subject it will show up in the pictures. If in your heart of hearts you want to take pictures of kitties, take pictures of kitties. Alec Soth
See on erickimphotography.com
See on Scoop.it – Fuji X-Pro1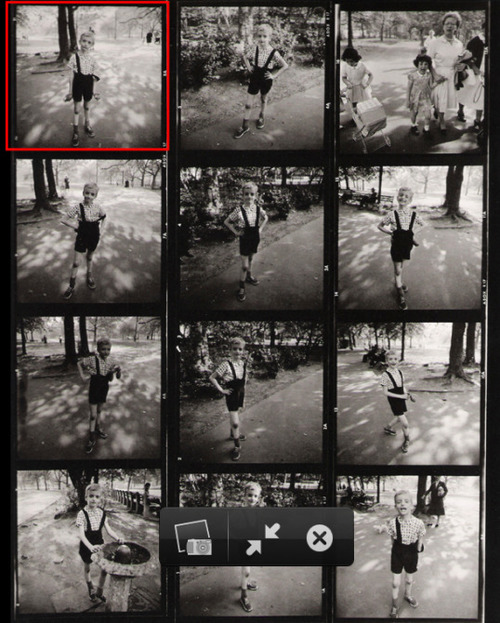 One of the biggest misconceptions I know runs rampart in street photography is the "myth of the decisive moment". What do I mean when I talk about "the decisive moment" simply being a myth?
Well of course there generally is a "decisive moment" when you hit the shutter – to capture that exact moment you desire in a photograph. However one of the common misunderstandings that plagued many street photographers (including myself) was that the decisive moment simply being one shot. After studying many contact sheets from Magnum Contact Sheets book, I was able to gain a new level of insight to read the mind of a street photographer.
See on erickimphotography.com
See on Scoop.it – Fuji X-Pro1

When it comes to street photography, it is easy to get caught-up in the hype of new cameras, spending too much time on blogs, and not enough time out shooting. I think one of the most difficult things in street photography is to find enough time to shoot and being able to also relax when out on the streets. I suffer lack of focus, obsession about gear, and also not enough time out shooting on the streets. It is a battle I constantly fight with myself to change. If you ever felt that you have had difficulty finding focus in street photography, hopefully this advice I will share will help you.

See on erickimphotography.com
See on Scoop.it – Fuji X-Pro1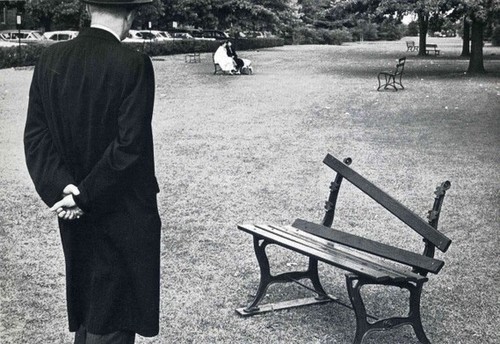 In American society, it is often frowned upon to be an introvert. Starting from primary school, teachers generally force introverted children to participate (even though they may not want to) and treat being introspective as a "problem". If you think about the most successful people in America, they are often the extroverts– as they often make bold claims and are great at interacting with others. The problem is that extroverted leaders screw up by being too bold, whereas introspective leaders often perform better by thinking problems out before addressing them…
In street photography, it is not "better" to be an introverted or extroverted street photographer. Both have different styles, and different approaches. These are some things i have noticed in terms of the differences…
See on erickimphotography.com
See on Scoop.it – Fuji X-Pro1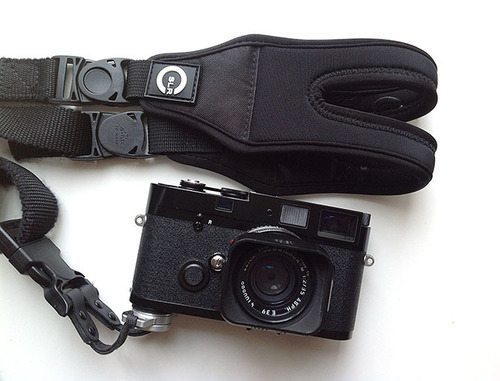 In my 6 years of shooting street photography, I have experimented with lots of different straps. I tried neck straps, wrist straps, hand straps, and even no straps. Finding an ideal camera strap for street photography is very difficult. You need a strap that is discrete, comfortable, yet looks good.
I was really excited when I first came upon the CSLR Glide Strap on the internet (I first heard about it through Kickstarter for their C-Loop). Their revolutionary idea at the time was why not take your camera strap off your neck (where it gets itchy and sticky) and put it over your shoulder instead? This way it could disperse more weight more evenly around your body.

See on erickimphotography.com