ERIC KIM
See on Scoop.it – Fuji X-Pro1

When it comes to street photography, it is easy to get caught-up in the hype of new cameras, spending too much time on blogs, and not enough time out shooting. I think one of the most difficult things in street photography is to find enough time to shoot and being able to also relax when out on the streets. I suffer lack of focus, obsession about gear, and also not enough time out shooting on the streets. It is a battle I constantly fight with myself to change. If you ever felt that you have had difficulty finding focus in street photography, hopefully this advice I will share will help you.

See on erickimphotography.com
See on Scoop.it – Fuji X-Pro1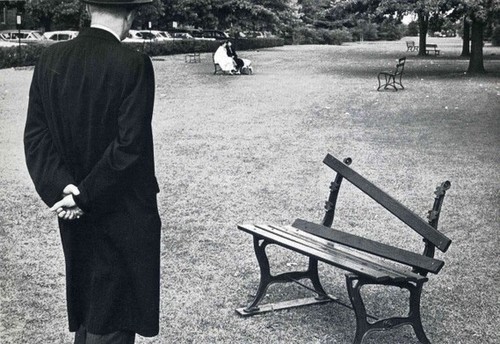 In American society, it is often frowned upon to be an introvert. Starting from primary school, teachers generally force introverted children to participate (even though they may not want to) and treat being introspective as a "problem". If you think about the most successful people in America, they are often the extroverts– as they often make bold claims and are great at interacting with others. The problem is that extroverted leaders screw up by being too bold, whereas introspective leaders often perform better by thinking problems out before addressing them…
In street photography, it is not "better" to be an introverted or extroverted street photographer. Both have different styles, and different approaches. These are some things i have noticed in terms of the differences…
See on erickimphotography.com
See on Scoop.it – Fuji X-Pro1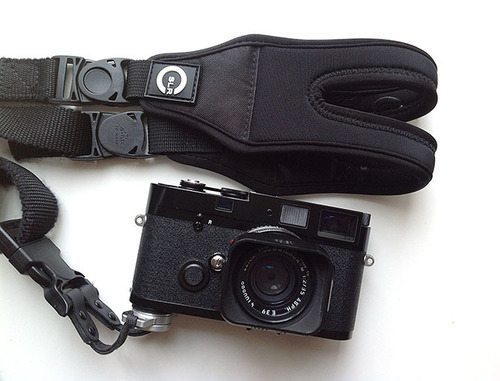 In my 6 years of shooting street photography, I have experimented with lots of different straps. I tried neck straps, wrist straps, hand straps, and even no straps. Finding an ideal camera strap for street photography is very difficult. You need a strap that is discrete, comfortable, yet looks good.
I was really excited when I first came upon the CSLR Glide Strap on the internet (I first heard about it through Kickstarter for their C-Loop). Their revolutionary idea at the time was why not take your camera strap off your neck (where it gets itchy and sticky) and put it over your shoulder instead? This way it could disperse more weight more evenly around your body.

See on erickimphotography.com
See on Scoop.it – Fuji X-Pro1

So for this weeks post I thought I would share my favorite quotes from some of my favorite photographers as well as a few others that can be applied to photography as well! They are also not in any particular order, this post is by me as well (not Eric!) as I think there was some confusion on the last gear post I did . Enjoy!

See on erickimphotography.com
See on Scoop.it – Fuji X-Pro1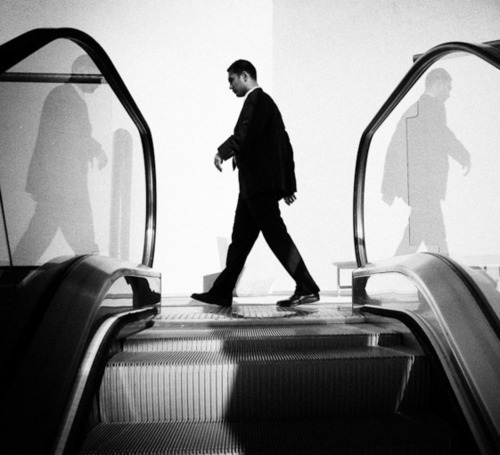 When I first started street photography, I remember doing a ton of google searching on street photography. Of course, the first street photographs I saw were street photography from Henri Cartier-Bresson, Robert Doisneau, Andre Kertesz, and the work of the greats. I also remember seeing a lot of street photography from the guys at in-public, being especially drawn to the work of Matt Stuart, David Gibson, and Jesse Marlow….
See on erickimphotography.com
See on Scoop.it – Fuji X-Pro1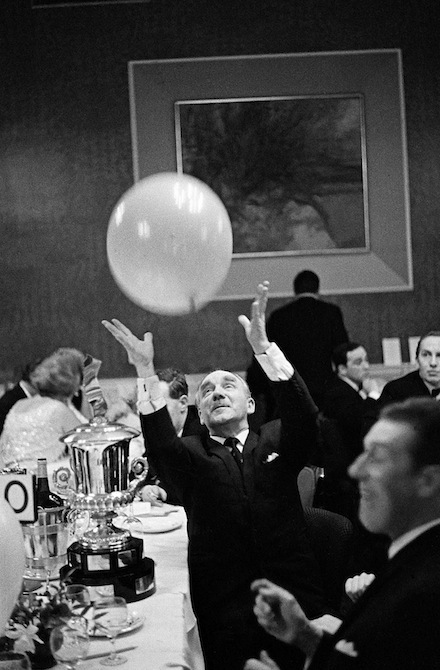 I recently finished reading a book "On Being A Photographer" which is an amazing instructional book for aspiring photographers. The book was written by Bill Jay, in collaboration with Magnum photographer David Hurn. The book covers many different things, such as how to select a subject, how to work on a photography project, as well as how to edit and select your best images.
Visit also David Hurn's Website at:
http://www.magnumphotos.com/C.aspx?VP=XSpecific_MAG.PhotographerDetail_VPage&l1=0&pid=2K7O3R135DY0&nm=David%20Hurn

See on erickimphotography.com
See on Scoop.it – Fuji X-Pro1

I just finished reading the book: The Power of Habit: Why We Do What We Do in Life and Business which was a fascinating look into how we build our behaviors and lifestyles through habits. This got me thinking about street photography. The biggest hurdles that I used to be challenged with with my old day-job (and still am struggling with) is finding enough time to shoot street photography…

See on erickimphotography.com
See on Scoop.it – Fuji X-Pro1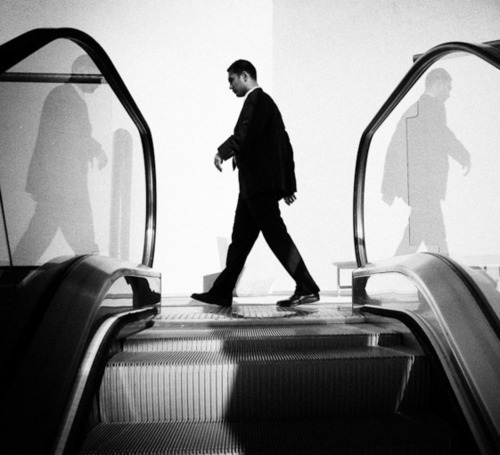 1. A photograph is like a sentence. Aim to write a book.
2. Always smile and say "thank you" when shooting on the streets
3. Shoot with your heart, not with your eyes
4. Shooting with friends will make you feel much more comfortable on the streets
5. The most versatile focal length is 35mm
6. Don't rely on autofocus – use zone focusing
7. Have a drink to loosen yourself up before shooting on the streets
8. Have at least 3 backups of all your photographs (hard drives all eventually fail)
9. If you shoot film, keep your images organized
10. The best critique is never online—always in-person
11. Don't ask people what they like about your photographs, ask them what they don't like
12. Having one camera and lens is bliss
13. Buy books, not gear
14. Style isn't something aesthetic
15. "Shoot who you are" – Bruce Gilden
16. Harness the power of groups/collectives to spread your photography
17. Don't focus on aesthetics in your photos—but rather the message
18. Shooting film is magical
19. Never upload your photographs immediately—let them marinate for at least a week before sharing them
20. Good projects often take at least a year to complete
21. Post-processing your images digitally should never take more than a minute
22. Printing your photographs out large is immensely satisfying
23. Share your knowledge & technique with others – never hoard it yourself
24. It is better to shoot everyday for 10 minutes than to shoot once a week for 10 hours
25. Only show your best work
26. Photo-sets with over 25 images are exhausting to look through
27. It is great to constantly experiment with your technique and gear—but once you find something that works reasonably well stop and stick with it
28. When in doubt, ask for permission
29. People love to be complimented while on the streets
30. Don't take photos of people who look pissed off or walk extremely quickly. These are the people who often get upset when you take their photograph
31. If shooting digital, always shoot in RAW
32. Look at other forms of art for inspiration
33. Take photos of people's faces, not their backs
34. Eyes are the windows to the soul. Get photos with eye-contact in your images.
35. Your photos are only as good as the photos you look at. Avoid the internet and look at photo-books for inspiration
36. Giving helpful critique to others will make you a better judge of your own work
37. "If your photos aren't good enough, you're not close enough" – Robert Capa
38. After a whole day of shooting, I am lucky if I get 1-2 good photographs
39. The more time you spend on online forums, the less you will shoot
40. Don't think too much while taking photographs. Avoid "paralysis by analysis"
41. Don't chimp while shooting on the streets (checking your LCD screen). You will lose many decisive moments
42. "Luck is when preparation meets opportunity" – Seneca
43. You can get luckier in street photography by spending more time out shooting in the streets
44. Don't crop. Get it right in-camera
45. Look for the light
46. You will take the best photographs in the least-likely places
47. Always carry your camera with you everywhere you go. Everywhere
48. The smaller your camera is the less intimidating you will look
49. Don't shoot from the hip if you have a camera with a viewfinder. Use the viewfinder—that's why it's there
50. Good composition alone doesn't make a good photograph. A great photograph needs soul.
51. Don't let inspiration be your main source of motivation for shooting. Go out and shoot even when you don't feel like it—and the streets will re-inspire you
52. Street photography doesn't have to have people in it
53. "Creepiness is proportional to focal length". Don't shoot street photography with a telephoto/zoom lens
54. The best place to shoot street photography is your own backyard
55. Crouch often when shooting to get at least eye-level (or lower) to get a natural (or unusual perspective)
56. The lighter your camera bag, the more you will enjoy shooting
57. Don't forget to look down and up when shooting
58. When in doubt, click
59. Don't try to just take photos of interesting people, but try to take photos of interesting gestures
60. It is better to take an extraordinary photo of something ordinary, rather than taking an ordinary photo of something extraordinary
61. The way people react to street photography (all around the world) is often more similar than dissimilar
62. There is no perfect camera for street photography. Every camera has its own strengths/limitations
63. Learn to memorize a focal length so you can frame your shots before even bringing up your camera to your eye
64. The best combo: one camera and one lens
65. Focus on hands – they communicate strong messages to the viewer
66. Contrary to popular belief, most people don't get pissed off when you take photos of them (most people actually quite like it)
67. Street photographs are well-balanced with an odd-number of subjects (1 person, 3 people, 5 people, etc)
68. "Realize that most of your photographs are crap" – Charlie Kirk
69. Shoot to please yourself, not others
70. The best response to internet trolls who criticize your work (without helpful critique) is to ignore them completely
71. If you have the opportunity, don't just settle for one photograph. Take multiple photographs if possible. "Killers shoot twice" – Thomas Leuthard
72. If you don't ask for critiques, nobody will ever give it to you
73. If you are going to ask someone for permission for a photograph, always preface your question with, "I know this may sound weird, but…". Works like a charm.
74. If you don't make time to go out and shoot, you will never go out and shoot.
75. Learn to judge distances well- so you can prefocus before you anticipate the shot (1.2 meters is roughly two arms-lengths, and 3 meters is roughly half the distance of a room)
76. Spend less time arguing over the definition of street photography, and go out and shoot more
77. You only remember 5-10 photographs from some of the most famous street photographers who have ever lived. Aim to take 5-10 great photographs before you die.
78. Photography is incredibly difficult
79. If people notice you taking a photograph of you, tell them, "Ignore me—pretend like you don't see me" and most people will laugh it off and continue doing what they were doing
80. If confronted by a person on why you took their photograph, take a step toward them and be open and honest about your intentions. Stand your ground and know your rights.
81. Simplify your photographs. Less is more.
82. Don't put watermarks on your photographs. It cheapens your work.
83. Street photographs don't sell
84. Travel as often as you can to open up your views to the rest of the world and society
85. Always carry an extra memory card and battery (in war two is one and one is none)
86. Don't always hunt for shots—if you are patient enough, they will come to you
87. Shoot at ISO 1600 or above (keep your shutter above 250ths/second)
88. f/8 and be there
89. Black cameras draw less attention to you
90. It is more interesting to take photos of rich people than poor people
91. Never delete any of your photographs (you can rediscover hidden gems later in the future)
92. Silver Efex Pro 2 is the best black and white conversion software for digital
93. "You miss 100% of the shots you don't take" – Wayne Gretsky
94. Don't aim to take pretty photographs, aim to take meaningful photographs
95. Don't be sneaky when shooting—you will get in twice as much trouble if you get caught
96. A great street photograph both has strong composition and story
97. When it comes down to it, composition isn't as important as the story
98. 99.9% of the photographs online are crap
99. Love your critics
100.Offer to email your subjects their photographs (they love it)
101.Break the rules
102.Make your own list
See on erickimphotography.com
See on Scoop.it – Fuji X-Pro1

Had a chance to interview Rinzi Ruiz, a phenomenal black & white street photographer based in Los Angeles (and one of the alumni of my LA street photography workshop!). I chat with him about his inspirations in street photography, how he finds the light, and advice he has for aspiring street photographers. We also geek out over his new Fujifilm X-Pro 1
Visit Rinzi's blog on http://streetzen.tumblr.com/
See on erickimphotography.com
See on Scoop.it – Fuji X-Pro1
As discussed in the video, apparently the Fujifilm 35mm F1.4 Lens gets "aperture chatter" which is pretty damn annoying when in broad sunlight. If you are interested in getting the X-Pro 1, I'd probably get the Fujifilm 18mm F2.0 Lens which is roughly a ~28mm full-frame equivalent that supposedly doesn't get "aperture chatter".
See on erickimphotography.com