ERIC KIM
It is a beautiful Sunday here in Dubai, and it is my day off "work". I arrived last Wednesday from London after 2 weeks of teaching workshops, and I ended up doing a few workshops for Gulf Photo Plus (a photo organization in Dubai). I had a great time teaching the workshops here in Dubai, and also ended up shooting a lot of personal photos for myself (around 5–6 rolls of medium-format Kodak Portra 400 on my Hasselblad and a Mamiya 7 I borrowed from my friends Imraan and Mo. Anyways, I also met the Fujifilm representative (Yuta-san) and he gifted me a Fujifilm X100T (no strings attached). Fujifilm was generous enough to sponsor my 2 workshops here (a 1-day Conquer your Fear of Shooting Street Photography course, and a 3-day intensive Intermediate/Advanced Street Photography Workshop focused on projects). They let the students play with a bunch of X-T1's, X100T's, and lenses…..
Source: erickimphotography.com

---
Fuji X100T
Do you love my work and want to support me? If you're planning on buying camera gear, you can check out above-noted links. Prices remain the same for you, but a small percentage of your purchase value is valued back to me. Thank you!
---
Recently I gave a short 2-hour presentation on street photography at one of the photography clubs at UC Berkeley. It was great being surrounded by students again– with all of the energy, enthusiasm, and passion that college kids have. Some of the students asked me how I went from college to surviving off photography full-time as a living. I gave some of my personal experiences– and I had the realization: perhaps this was information that may be useful to other college students (who want to make photography their living), or anyone out there with a day-job who wants to make photography their living:

Question 1: Do you want to make photography your living? …..
Source: erickimphotography.com
I always think about the meaning of life— and you can probably notice that this blog has become heavily philosophy-based the last few months. This is due to the fact that I have been thinking much more about living a purposeful life as a photographer. Not only that, but I have also had a few close encounters with death— which always prompts myself to ask why I shoot photography, and what kind of life I want to live. In this "search for meaning" — I recently came across the Wikipedia page for "Human Condition." I never really considered or thought what the phrase "the human condition" referred to. I know it is often thrown around in street-photography circles, so I inspected the page closely. It defines the "human condition" as the following:
"The human condition encompasses the unique features of being human, particularly the ultimate concerns of human existence. It can be described as the unalterable part of humanity that is inherent and innate to human beings and not dependent on factors such as gender, race, culture, or class. It includes concerns such as the meaning of life, the search for gratification, the sense of curiosity, the inevitability of isolation, and the awareness of the inescapability of death." ……
Source: erickimphotography.com
I know a lot of street photographers who have gotten into film recently, and have recently invested in film Leicas (specifically Leica m6's). I wanted to write this guide to share everything I personally know about shooting on a film Leica based on my 3 years of experience. Disclaimer: I am not a Leica expert, nor do I claim to be. But I will to share some practical tips and insights about film Leicas and how to shoot them on the streets…….
Source: erickimphotography.com

---
Leica M Type 240
Do you love my work and want to support me? If you're planning on buying camera gear, you can check out above-noted links. Prices remain the same for you, but a small percentage of your purchase value is valued back to me. Thank you!
---
Sharpness is over-rated in street photography. Even Henri Cartier-Bresson once said, "Sharpness is a bourgeois concept." I remember when I first saw one of HCB's exhibitions in person in Paris, I was surprised by how soft most of his shots were. And many of his photos were significantly out of focus (thinking about the famous shot of the man in a bullfighter's ring in Spain (above). When I stated street photography, I was obsessed with sharpness. This of course, was due to all the nerds on gear forums who showed corner to corner sharpness tests on brick walls. I was suckered into thinking a sharp photo was a good photo. However once I discovered the work or Daido Moriyama, I realized that a good photo didn't need to be sharp. In-fact, a grainy, out of focus, and soft photo often had more mood, emotion, and soul than an uber-sharp photo…….
Source: erickimphotography.com
Hey streettogs, I just put together some free street photography film presets. These are designed to simulate the look of Kodak Portra 400, Fujifilm Velvia 400, and Fujifilm Neopan 1600 (discontinued, but you can still get Neopan 400). The previews above are on the Ricoh GRD V.
The Portra 400 look is a more neutral film-like color preset.
The Fuji Velvia 400 look is a high-saturation and contrasty preset.
The Neopan 1600 look is a high-contrast black and white and grainy preset.
These should work with all versions of Lightroom (but work best in Lightroom 5). They are optimized for the Fujifilm X-series cameras (like the Fuji x100s and Fuji XT-1) but should work decently with modifications with all cameras…….
See on erickimphotography.com
Just put together a video review and some street photography tips for the Fujifilm x100s. You can also see the full review I did of the camera here……..
See on www.youtube.com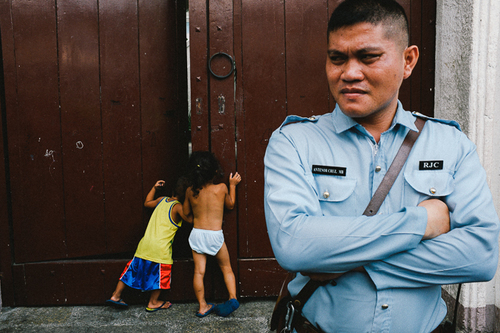 I remember when the Fujifilm x100 first came out. It was quite the commotion– it seemed like the best camera for street photography. It was designed like a rangefinder, but didn't have the sticker price of a digital Leica. It sported a compact body, fixed 35mm f/2 lens, and an optical viewfinder. It seemed like the perfect camera for street photography. Early adopters of the camera either really loved the camera or were very frustrated with it. Common complaints I heard was the slow autofocusing speed, complicated menus, and difficulty to use manual focusing with the camera. But for those who stuck with the x100– they learned to work around the quirks of the camera and really made some superb images from it (like Rinzi Ruiz, Jack Simon, Brian Day, and many more). When the x100s came out, it solved a lot of the issues from the original x100. The menus were simpler, the autofocusing speeds were drastically improved, and the sensor was also given an upgrade………
See on erickimphotography.com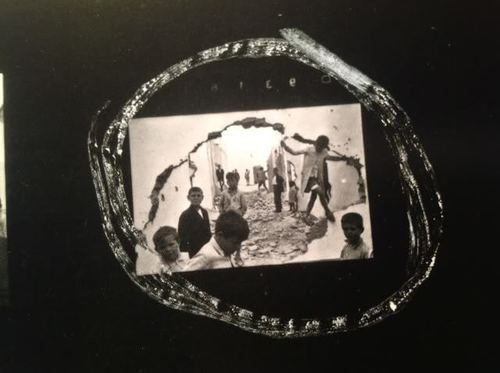 When I started off in street photography, I believed in the "myth of the decisive moment". What do I mean by that? Well, when I first heard of "The Decisive Moment" by Henri Cartier Bresson, I had the wrong impression that he only took one photo of a scene. I imagined Henri Cartier Bresson waltzing into a street scene, carefully aiming his Leica, and taking only one shot and creating masterpieces. I thought he was a demigod– a photographer who somehow had this magic behind his lens. However if we look at his contact sheets, it is a different story. He (and almost all great photographers) never only take one photo of a great potential scene. Out of Henri Cartier Bresson's contact sheets, you can see that almost all of his great images required him "working the scene"– taking multiple photos of the same scene at different angles, moments, and perspectives. He hustled hard to get the shots he wanted– and would spend considerable time with his contact sheets, determining which photos he decided were his "best"…….
See on erickimphotography.com

In this video I shot with the Fujifilm x100s and pre-focused my lens to around 5-10 meters (manual focus), shot at f/8, ISO 800, aperture-priority mode, optical viewfinder, and worked on trying to get more layers in the shot. The technique I used here was trying to get someone in the extreme foreground in the photo, and the subject in the background sharp. You can read more about this approach in my "Multiple Subjects" composition lesson. In addition, I also made a conscious effort to stick around and "work the scene" — by taking multiple shots of the same scene, rather than just taking one shot and moving on…….
See on erickimphotography.com