fashion photographer
Its been almost 2 years since I gotten my first Fuji X series system. Its a birthday gift from my loving wife. Its the Xpro1 plus 2 lenses. XF35mm F1.4 and XF 14mm F2.8. Boy am I lucky! And boy am I lucky to have a wife! I have always think the Xpro1 looks gougeous. But never though of owning one as the price is not that cheap to start with. Until I had lunch with my good pal and fellow photographer; Joel Lim. He been using the Xpro1 for couple of months already and when I first held it; my first thought was its rather big and AF is not quick enough. Big because I was comparing it with a compact camera and AF is not quick because I was comparing with my DSLR( 1DX ). What a silly comparison. On the good side; I love the beautiful crafted dials. oozing with such sex appeal. The aperture rings, reminds me of a SLR from the old film days. An APS-C size Fuji X-trans sensor for capturing great details. The built quality that is second to none and after awhile I think its not that big after all. Especially when one compare with a DLSR…….
Source: ivanjoshualoh.wordpress.com

---
Fuji X-Pro1
Do you love my work and want to support me? If you're planning on buying camera gear, you can check out above-noted links. Prices remain the same for you, but a small percentage of your purchase value is valued back to me. Thank you!
---
A recent phone call from a client for a rush photoshoot led to a great opportunity to use the lighting skills I learned many years ago at the BBC. All I knew was we had the Bristol Museum available for 2 hours and we needed a couple of wow shots for an event campaign. I suggested a few models and together with designer Molly Mishy May, we worked out the plan. Vicki was to do Victoria's hair at my studio ahead of the shoot to save time on set and while I rigged lights she was to work with Donatella. It was a great plan and it worked perfectly. You have to start with the end in mind. As soon as I was on set with my clients I established the fact they wanted one shot with portrait orientation for a poster and leaflet campaign with space at the top and on the left for text and one landscape orientated shot for body copy. Both shots needed to show the museum as a classic building suitable to hold functions. The models were to be in dramatic poses as if playing roles in a performance rather than just looking pretty……….
Source: www.prophotonut.com

---
Fuji X-T1
Do you love my work and want to support me? If you're planning on buying camera gear, you can check out above-noted links. Prices remain the same for you, but a small percentage of your purchase value is valued back to me. Thank you!
---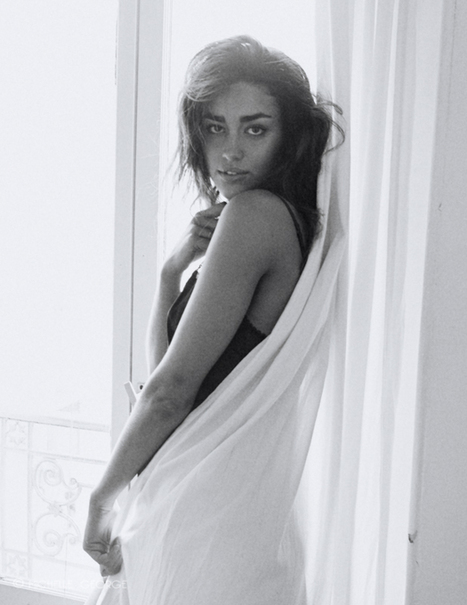 I've just got back from vacation trip to Paris, this time it was for pleasure, not work…though after seeing Peter Lindberg's current exhibition at the Gagosian gallery I felt an overwhelming need to take some pictures. So I contacted my friend and model Gina Woitke who happens to live in Paris with a view to combining street photography and portraiture. All I had on this trip was my Fuji X e1 with its 18-55 mm kit lens so we decided to keep it very raw. Stripped back, no make up, no styling and no retouching. All Post production is done in Adobe Lightroom with a view to give it a filmic look……..
Source: michellegeorgephotography.com

---
Fuji X-E1
Do you love my work and want to support me? If you're planning on buying camera gear, you can check out above-noted links. Prices remain the same for you, but a small percentage of your purchase value is valued back to me. Thank you!
---
On Saturday 26th July 2014 I travelled to Nottingham to attend a workshop run by local photographer Karl Bratby. The workshop was to be called "Shaping The Light" and be in his studio and based around learning to use natural and studio flash to get the most of of your images.  A lot of the top professional photographers use only one light to create their images and when done correctly can produced stunning results and this is what Karl was going to be teaching us. Karl's studio was absolutely amazing, based on the top floor of an old converted victorian factory it was surrounded by huge glass windows with oozes of light flooding in. If Carlsberg did studios then this is what they'd come up with. Along with myself there were 5 other photographers taking part in the day and after everyone had arrived and we had all made our introductions Karl put us to work. This wasn't going to be one of those workshops were everything is set up for you and the model put in place and you just push the shutter, oh no right from the word go Karl asked us where we thought in the studio had the best natural light coming through and told us to grab some props and compose a scene…..
Source: richardhurstphotography.co.uk
GQ Japan Magazine Shoot, May 2014. All shot on location in London, using natural light and my trusty Fujifilm X100S with wide converter, and XT1 with 14mm Fujinon & 50mm Leica lens. Art comes First shot for GQ Japan by Alex Lambrechts….
Source: alexlambrechts.blogspot.de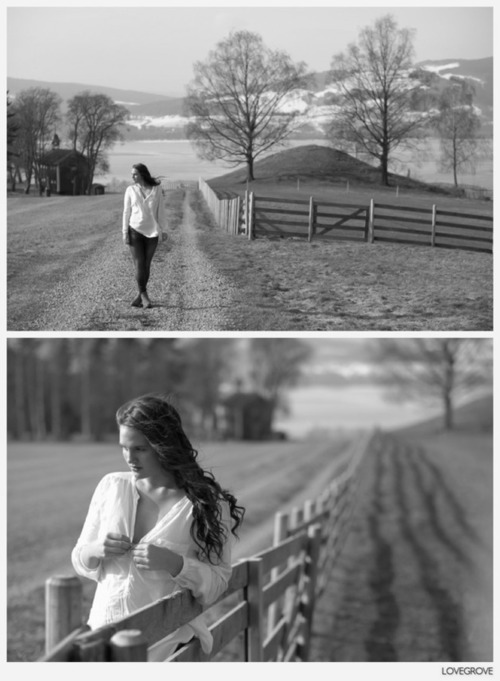 Here are 80 of my pictures shot using the Fuji X-T1 in jpeg mode. I shot RAWs too but don't have a means of processing them yet. I switched the camera to monochrome and did any final tweaks in Lightroom. Jpegs have very little latitude for adjustment so I've pretty much left them as shot. Enjoy!

Model: Camilla
Hair: Chris Thomas at Kutt&Chriss of Hamar
Make up: Kathrine Holmen at Kutt&Chriss of Hamar
Project management in Norway: Chris Thomas
Project management in the UK: Blaise and Laura at Passion
Camera: Fujifilm X-T1 with 23mm f/1.4, 35mm f/1.4 and 56mm f/1.2 lenses
Lighting: Lupolux 800 spotlight, Scattergels, Canon 580EX2 Speedlight, Lastolite Ezybox
See on www.prophotonut.com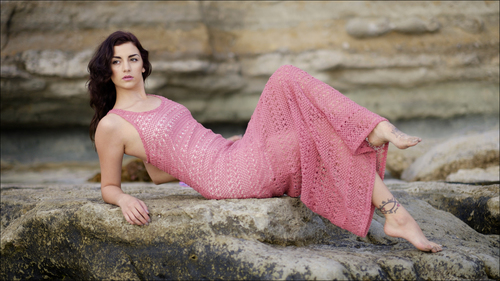 The X-T1 and 56mm performed superbly. The camera was responsive and the EVF was easy to use even in bright sunlight. AF was fast and accurate – I dropped the AF box down one size, and positioned it over the eyes for each shot. DOF was razor thin, so care had to be taken not to focus and recompose, as this introduced the possibility of a mis-focused shot. With such wide apertures in daylight, I has to use a 4 stop ND filter to keep the shutter speeds in range. The lens reminds me of my Canon 85mm f/1.2L – another portrait specialist – it has that smooth bokeh and wonderful contrast – it just makes people look gorgeous! But let's not forget that the Fuji 56mm is less than half the cost of the Canon 85mm! I'll say it here, now that I've used the camera and lens combo in anger – they are going to get a lot of use in the studio and in location shooting…….
See on f-sunny.com
Lazy afternoon \\ day 2
Photography by Fred Frognier
Model : Tatiana \ Cathy \ Stéphanie
Gear : Fuji X-E2 + 35mm 1.4R
©2014, K-pture
See on www.behance.net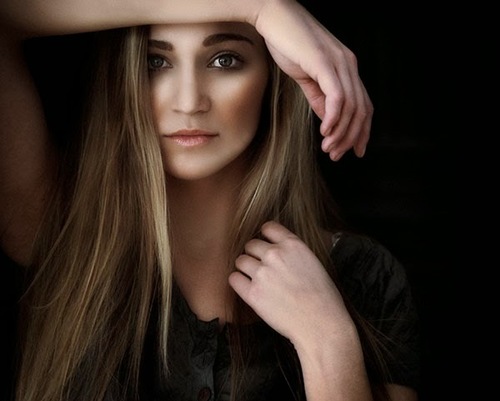 After finishing up a day of lifestyle shooting with one model, I took a little time to take some beauty portraits of her using the Fuji X-E2 with the 35mm Fuji lens, and Leica 50mm Summilux.  All the shots were taken using natural window light. For the two photos below where the models face is lit directly, I placed her in a door opening that allowed a little of the window light to hit just the front of her face, while the background went completely dark. The reddish close-up was lit differently. A description of its lighting is contained in the caption. For the reddish close-up I used a Leica 50mm Summilux lens, in all the others a Fuji 35mm…..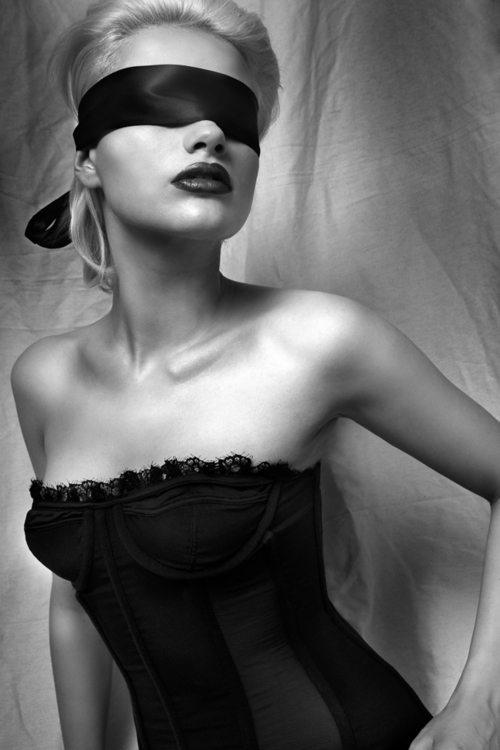 Who Is Dave Kai Piper?

Professional photographer, re-toucher, educator, organizer, Fuji X-Photographer, teacher and one very busy guy. I had the good fortune and pleasure of interviewing the man behind Ideas And Images and got a little insight into what it takes to run and sustain a successful photography business, how he creates the images you see here and much more, read on for all the details!

How would you describe your style?
You promised these questions would be easy! I guess for some people this is a really easy question, but I do struggle with this one. At the moment if someone was to log on to my website they would see a mix of headshots, landscapes, music photography and fashion. During 2013, I started to shoot much more with deeper depth and single lighting, I guess styles change, I feel 2014 will be my beauty year………..
See on www.slrlounge.com