fashion photographer


December is the month that I set aside for creative time. Time to write, shoot and think. This shoot has been planned for several weeks. I won't discuss the original concepts but it's fair to say they weredark. I have a new friend in the wedding and fashion industry Lisa Keating who partnered us on this shoot. Lisa custom made the corsets, the head pieces and accessories. Luke, my graphic and web designer is currently building a new website for Lisa and it will be ready for launch very soon. I first met Helen and Lisa on a shoot in the summer that I volunteered to assist on. I suggested we got together for some creative fusion at some point soon and I love the way that effort is rewarded.
The dream team are…
Model: Helen Diaz
Make up and hair: Vicki Waghorn
Styling: Lisa Keating
Photography: Damien Lovegrove
Camera: Fujifilm X-Pro1, 18-55mm OIS zoom lens mostly shot at the 55mm end wide open at f/4
Lights: Lupolux Quadlight 1500, Lupolux DayLED 1000 x2, Lupolux 800, Lupolux DayLED 650
Post production: Straight from Lightroom without Photoshop intervention

See more pictures on www.prophotonut.com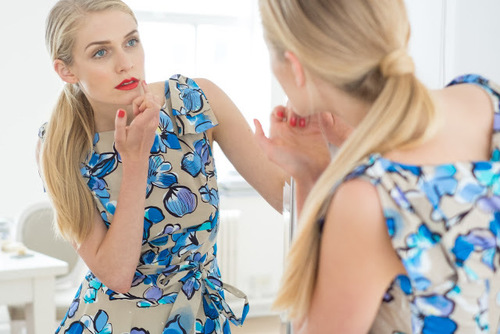 Clean & simple commercial shoot from September, the X-Pro1 handles the natural light in the studio with no sweat, and then there's not much left to do when you have models with flawless skin (Jasmin, Lisa & Rebecca) and a sharp Hair & Makeup team (Mira Parmar and Tina Solberg Torstad)…

See on alexlambrechts.blogspot.fr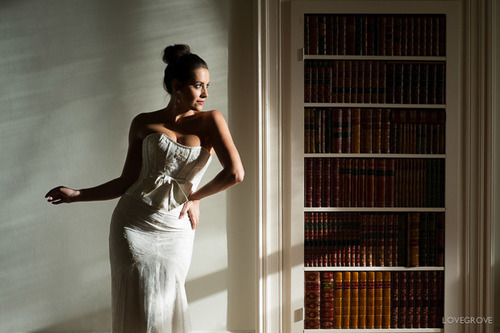 Here are a selection of my pictures from day one of this lavish two day workshop. I've added some lighting and style notes for good measure too.
Model: Katie Green
Make up: Sophie Page
Location: Pipewell Hall
Workshop page with facts and figures:
Camera: Fujifilm X-Pro1, 18mm, 35mm and 60mm lenses
Lighting kit: Canon and Nikon Speedlights, RF 601 triggers from Ebay, Lovegrove Gemini bracket with umbrellas, Lastolite Ezybox with grid.
See on www.prophotonut.com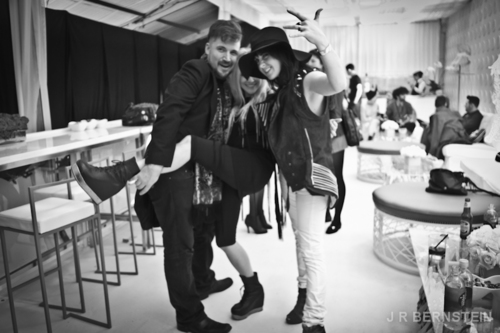 Since its introduction, and particularly after having reviewed the Fujifilm X10 last March in New York City, I had been looking forward to trying out the X-Pro1, and Toronto Fashion Week seemed like the perfect opportunity to put this camera through its paces. I wanted to know how it would compare with other rangefinder cameras that I've used, and also how it would compare to a professional DSLR.
Seeing as I don't shoot from the media pits when I'm at Fashion Week, and I tend to mingle and attend all sorts of events, both on-site and off-site (ie. after-parties), I was really looking forward to a smaller camera that would more easily fit in with the crowd, and something that doesn't weigh a ton — there's nothing quite as awkward as having to swap hands and put down a load of gear, just to shake someone's hand. But, that said, I can't sacrifice image quality when any number of my images might be published by a variety of outlets. And to top it off, what could be more fashionable than a black retro-styled camera, to go along with the rest of my Fashion Week attire?
See more on www.jrbernstein.com
See on Scoop.it – Fuji X-Pro1

Here are a set of pictures from my recent Urban Portraits workshop in Bristol. It was my last street workshop of the year and the first Urban Portraits workshop that I have run on a Sunday.
My kit list:
Fujifilm X-Pro1 camera, 18mm, 35mm and 60mm lenses.
Canon 580 EX11 Speedlight attached to a Lastolite Jupiter stand using a Lovegrove flash bracket.
55cm Lastolite Ezybox Hotshoe with a tilt head bracket and a grid.
Ebay radio triggers (RF601)
Model: Chloe Jasmine Whichello
Styling: Chloe Jasmine Whichello
Make up: Chloe Jasmine Whichello
I taught 6 delegates my street shooting style and how I use a Speedlight creatively. The kit chosen for this kind of workshop is far less relevant than the way it is used. About half of the pictures here use added light from the Speedlight. The weather was very dull indeed and eventually the rain set in so I needed the Speedlight to add contrast and life to some of my pictures. Many look naturally lit even though I used a Speedlight and that subtlety is often the key to a successful set of pictures…
See on www.prophotonut.com
See on Scoop.it – Fuji X-Pro1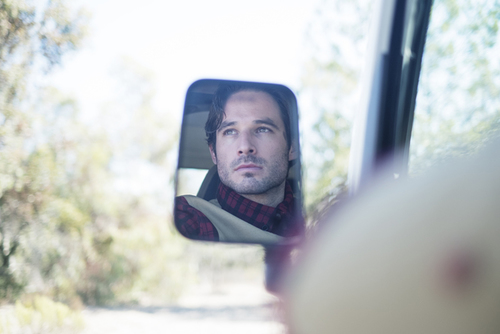 Shoot for Psyberia's Fall 2012 lookbook and on-site assets. This was all shot with a Fujifilm X-Pro1 and 35mm f/1.4 and 18mm f/2 lens. Psyberia is a fashion goods company based in New York.

Client: Psyberia
Location: Lake Miramar, San Diego
Model: Lorenzo Canizales

See on michaelbenito.com
See on Scoop.it – Fuji X-Pro1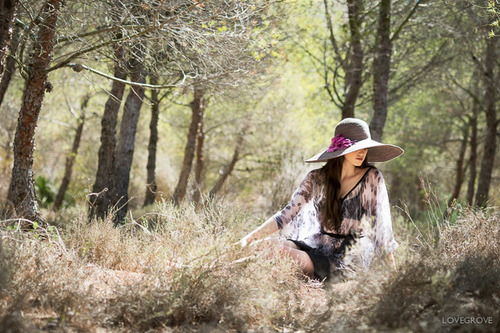 Every year I run a few spectacular workshops abroad somewhere in the sun and always at visually inspiring locations. This year it was the turn of southern Spain and the area around Cartegena. We ran a similar workshop in 2011 and centered that event around an abandoned monastery. This year we used other abandoned locations including a mineral extraction factory, a military barracks, and mine buildings. Here are a selection of my pictures and the settings I used to create them.


Lighting kit per group:

2x Canon 580 EX2 Speedlights, 1x Nikon SB900 Speedlight, Lovegrove Gemini bracket, 2 Lastolite Jupiter stands, Pocket Wizard triggers and receivers. A silver umbrella, a reflector or Lastolite Ezybox. All the kit needed was supplied by us or shared among the delegates. The systems were simple and very effective.

Models: Natalia Warner and Olivia Ward

Local fixer: Mickie Imre

My camera kit: Fujifilm X-Pro1, 60mm, 35mm and 18mm lenses, Gitzo 3551 monopod, RRS ball head and L-Plate with grip. All Speedlights were in manual mode and triggered using the standard (non control TL) signals.

My fellow tutor on this event was Martin Hill. Martin is a top pro photographer and an all round great bloke. Between us we reccied the locations, surveyed the risks, organised the local support and made it happen…..

See on www.prophotonut.com
See on Scoop.it – Fuji X-Pro1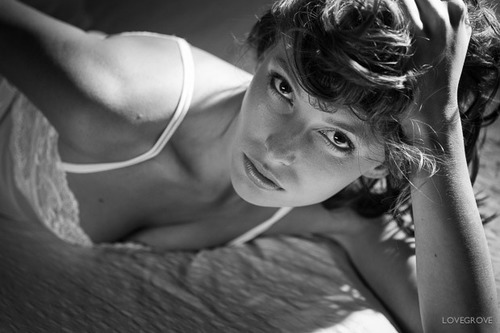 I decided to share far more pictures than normal with this set. More shots mean a weaker selection but I thought it worthwhile sharing my evolution to some of the images plus my choices and the reasons why I chose them. So I apologise if you are on a slow connection but I hope the subtlety between frames isa worthy subject to study. Now these pictures are what I call viewing files. Straight from Lightroom 4.2 without any Photoshop or skin softening. This is the standard I show my clients and then I work further on any that they buy for their album or folio. Prints are usually on art paper from 16 bit tiffs. What you see here is pretty much what I saw in camera on the shoot. I drove my 'cool' new Fiat 500 to Cologne a couple of weeks ago just for the fun of it. My reason for the trip was to spend time at Photokina and to enjoy the delights of Belgium too. I've long been a fan of cities like Antwerp and Brugges and my trip to Cologne gave me good reason to pop in on and spend time with some amazing photographers. I stopped by Luc Peters sensational studio in the heart of Antwerp and was treated to a fabulous dinner in the restaurant opposite. The man is an inspiration on every level. I then had a trip to De Haan to meet up with Tom Museeuw. I met Tom on Twitter and we struck up a relationship straight away. Tom is the master of reflectors and is rightly sponsored by California Sunbounce. Tom also has some Lupolux spotlights so we decided to set up a creative continuous light shoot. Tom mainly shoots children's fashion and shoots more than 30 catalogues each year. You can follow him on twitter as @fotofolio. Boudoir was right out of Tom's comfort zone and I admire that he agreed to give it a go. Tom booked me into the fabulously eccentric guest house Chant d'Oiseaux for a couple of nights and we took over the place on the day in between. I had discussed the possibility of an impromptu shoot in the woods with Tom on the afternoon I arrived (the day before our scheduled shoot) but the sun turned to rain and it became stormy so we soon retreated to the hotel. I was feeling rather despondent at that point but Tom fired me up. The energy and passion of another photographer is such a valuable resource and I must admit the next few pictures are powered by Tom's drive and determination…

See on www.prophotonut.com
See on Scoop.it – Fuji X-Pro1


Before we start here's a little bit about the gripes I had with the lens:
Even though the AF and Manual focusing has been greatly improved with the recent Ver 2.00 firmware update it is still extremely hard to focus either manual or with the AF at close range. I found the closest focusing distance to be around 28cm and it only magnified by 0.5x rather than 1x like my old the Canon EF-S 60mm f/2.8 Macro USM Lens which meant I had to crop a lot of my images to create a macro effect. However as a portrait and beauty lens this is exceptional, the overall image quality and sharpness far outdo the 60mm Canon.
Here are some of the shots I took with the lovely Naomi from Milk Management and my thoughts on each.
See on creativelondonphotographer.wordpress.com
See on Scoop.it – Fuji X-Pro1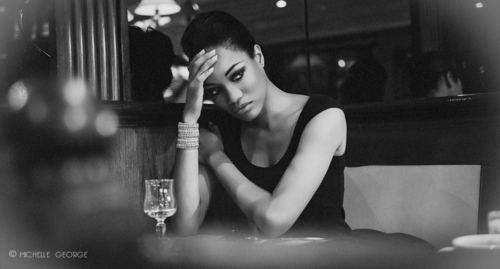 Last week I was shooting a private, commissioned job in Paris. I was over the moon at this opportunity as this would be me and the Fuji X pro 1′s first trip abroad and what better city to consummate our affair than Paris:) I have visited Paris many times, sometimes for work sometimes for pleasure. It was the first city I visited alone at the age of 19 and because of this Paris will always have a special place in my heart. I love It's cobbled streets, the smell of fresh coffee and croissant, the endless treasures found at the local pharmacie and how it manages to retain a village like charm yet posses the excitement and pulse of a major city. Paris will forever inspire me… I took these shots on a impromptu moment whilst having lunch with a friend. This is a tribute to my love of french cinema….