fashion photographer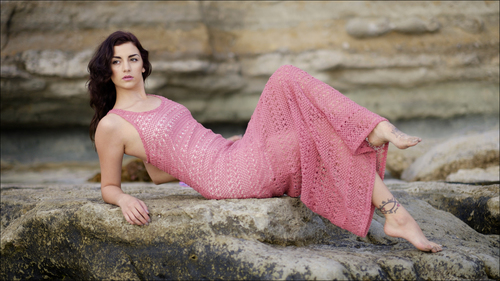 The X-T1 and 56mm performed superbly. The camera was responsive and the EVF was easy to use even in bright sunlight. AF was fast and accurate – I dropped the AF box down one size, and positioned it over the eyes for each shot. DOF was razor thin, so care had to be taken not to focus and recompose, as this introduced the possibility of a mis-focused shot. With such wide apertures in daylight, I has to use a 4 stop ND filter to keep the shutter speeds in range. The lens reminds me of my Canon 85mm f/1.2L – another portrait specialist – it has that smooth bokeh and wonderful contrast – it just makes people look gorgeous! But let's not forget that the Fuji 56mm is less than half the cost of the Canon 85mm! I'll say it here, now that I've used the camera and lens combo in anger – they are going to get a lot of use in the studio and in location shooting…….
See on f-sunny.com
Lazy afternoon \\ day 2
Photography by Fred Frognier
Model : Tatiana \ Cathy \ Stéphanie
Gear : Fuji X-E2 + 35mm 1.4R
©2014, K-pture
See on www.behance.net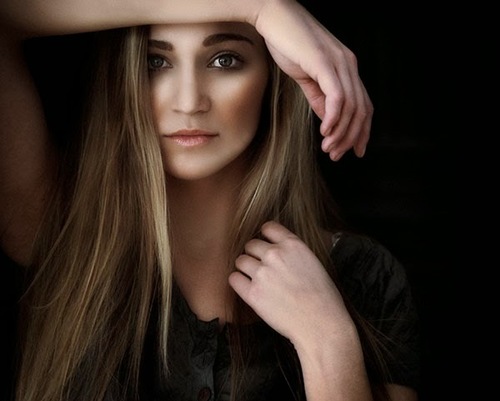 After finishing up a day of lifestyle shooting with one model, I took a little time to take some beauty portraits of her using the Fuji X-E2 with the 35mm Fuji lens, and Leica 50mm Summilux.  All the shots were taken using natural window light. For the two photos below where the models face is lit directly, I placed her in a door opening that allowed a little of the window light to hit just the front of her face, while the background went completely dark. The reddish close-up was lit differently. A description of its lighting is contained in the caption. For the reddish close-up I used a Leica 50mm Summilux lens, in all the others a Fuji 35mm…..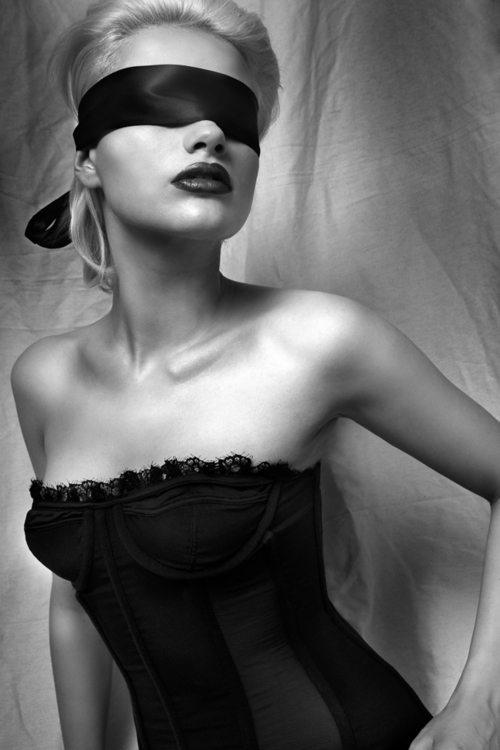 Who Is Dave Kai Piper?

Professional photographer, re-toucher, educator, organizer, Fuji X-Photographer, teacher and one very busy guy. I had the good fortune and pleasure of interviewing the man behind Ideas And Images and got a little insight into what it takes to run and sustain a successful photography business, how he creates the images you see here and much more, read on for all the details!

How would you describe your style?
You promised these questions would be easy! I guess for some people this is a really easy question, but I do struggle with this one. At the moment if someone was to log on to my website they would see a mix of headshots, landscapes, music photography and fashion. During 2013, I started to shoot much more with deeper depth and single lighting, I guess styles change, I feel 2014 will be my beauty year………..
See on www.slrlounge.com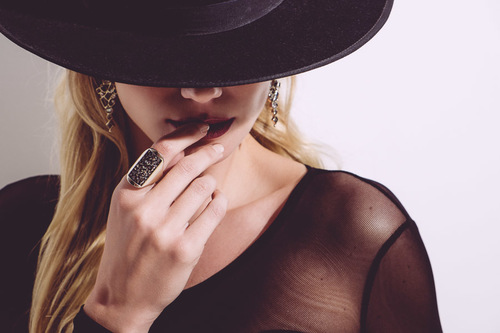 Model – Elze-Mieke
Styling- Lyida
MUA – Ester
Camera – Fujifilm X-E1
Lens – FUJINON LENS XF18-55mmF2.8-4 R LM OIS
See more pitures on rommenphotography.com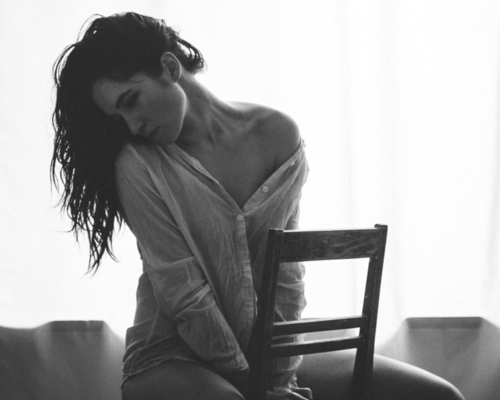 Sharing some new images. And light setups, because everybody loves them, right? I'm not too fond on using strobes when shooting on location. Too much hustle, way too much shit to carry with you. But it is winter, and days are dark, so shooting only with natural light is a bit of stretch. I had a shoot with lovely Iris few weeks ago. I was going for something fashionable and sexy, with kinda laid back, life-style, snapshot feel in the images. There is some nudity, so beware, NSFW after the jump. We started the shoot outdoors. Lighting is simple, one bare speedlight, with 1/2 CTO gel to warm up the light, zoomed to 50mm and shot through tree branches to create some interesting shadows. There are some ambient light mixing in but most of the work is done by the flash. Bare flash and CTO gel create a nice, late afternoon, direct sunlight feel. Shot with Fuji x-pro1 and 60mm macro lens……
See more pictures on timokoponen.blogspot.de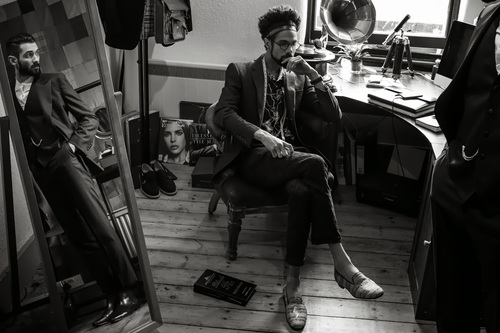 Aaron Dash founded the brand of his namesake following many years of training on London's infamous Savile Row where he worked in bespoke tailoring. It was there that he grasped an exceptional understanding of tailoring in all of its various elements from classic bespoke to conceptual one-off made to measure suits. With a sartorial nod to British heritage and tradition, MR. DASH seamlessly combines the classic and contemporary, consistently creating timeless elegance for the client whatever the occasion……
All shot w Fujifilm X100S using 35mm & 28mm converter, and X-E2 w Leica 50mm… available light.
See on alexlambrechts.blogspot.de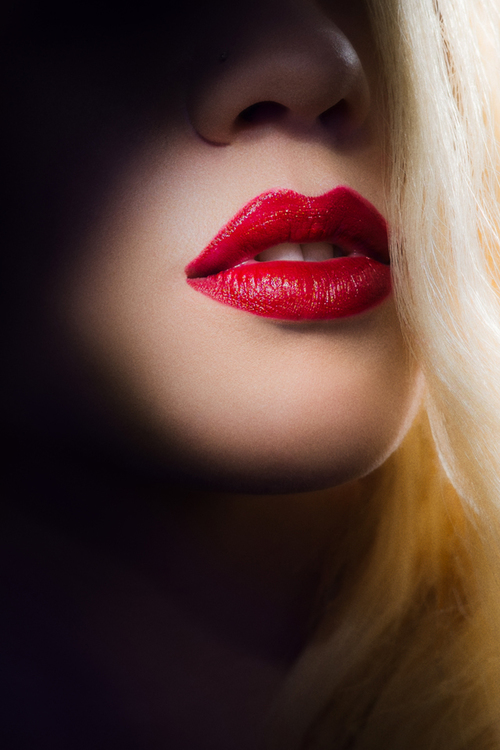 Just a quick post to share some images from recent test shoot with Jasmin. Beauty shots with just one strobe. And a reflector. And a mirror. And then some.. Let's start with the light setup. Which I pretty much stole from some (can't remember the exact one, sorry) Creative Live online workshop that was hosted by Matthew Jordan Smith (he is an extraordinary photographer). Having original ideas is so passé, isn't it?
See on timokoponen.blogspot.de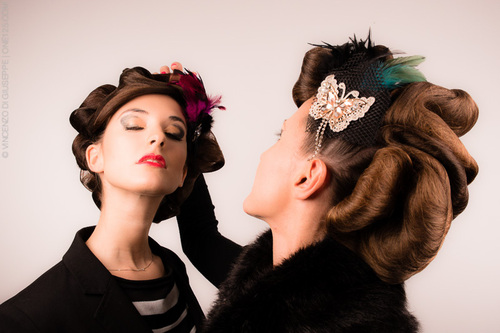 I went a long road since 2003, the year I took photography more seriously. In this ten years I went through many experiences and I discovered that I like making experiments while discovering new areas of photography. Some weeks ago – still in 2013 – a friend of mine called saying "why don't you come and help me with a photo-shoot?". It was a shooting on client's site, an hairstylist, something I never did before… so I jumped in! We planned two days of work on sundays, when the studio is closed. We settled there our lights and gear, that meant four soft-boxes, remotes, tripods, diffusers… definitely a lot of stuff, but the best part was bringing on a fashion assignment my Fuji X-E1, 35mm, 23mm and 18-55 zoom. Yes, it is right, I brought a APS-C system and It was… fashion!
See more pictures on one125.com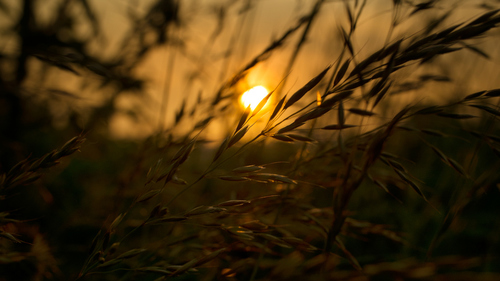 I have tried to include as much as I can can from locations such as Marrakech, London, Washington DC, New York, Bristol, Virginia, Birmingham among many other places. As many you know, I totally love my X-Pro 1.  The 35mm, 18mm, 60mm and 18-55mm lenses in this gallery and I look forward to testing out the new 55-200mm as soon as I can. We love using the CSC Tripod (Keith) from 3 Legged thing and the Lee Filter Seven 5 CSC size Filter kit…..

See more pictures on www.davepiper.org.uk