fashion photographer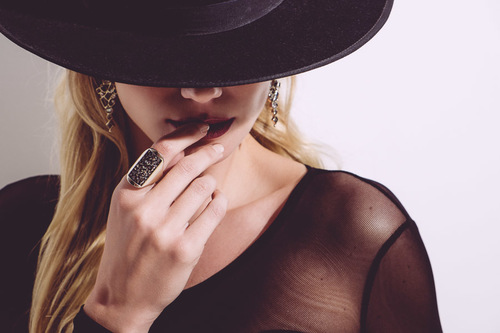 Model – Elze-Mieke
Styling- Lyida
MUA – Ester
Camera – Fujifilm X-E1
Lens – FUJINON LENS XF18-55mmF2.8-4 R LM OIS
See more pitures on rommenphotography.com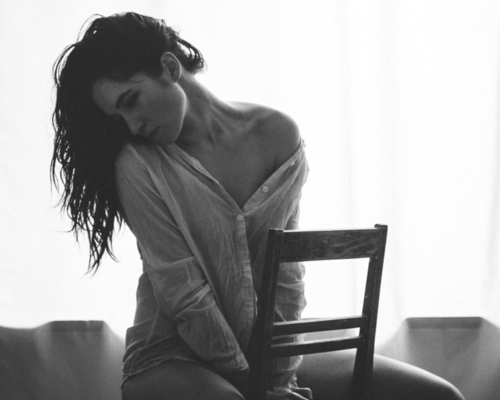 Sharing some new images. And light setups, because everybody loves them, right? I'm not too fond on using strobes when shooting on location. Too much hustle, way too much shit to carry with you. But it is winter, and days are dark, so shooting only with natural light is a bit of stretch. I had a shoot with lovely Iris few weeks ago. I was going for something fashionable and sexy, with kinda laid back, life-style, snapshot feel in the images. There is some nudity, so beware, NSFW after the jump. We started the shoot outdoors. Lighting is simple, one bare speedlight, with 1/2 CTO gel to warm up the light, zoomed to 50mm and shot through tree branches to create some interesting shadows. There are some ambient light mixing in but most of the work is done by the flash. Bare flash and CTO gel create a nice, late afternoon, direct sunlight feel. Shot with Fuji x-pro1 and 60mm macro lens……
See more pictures on timokoponen.blogspot.de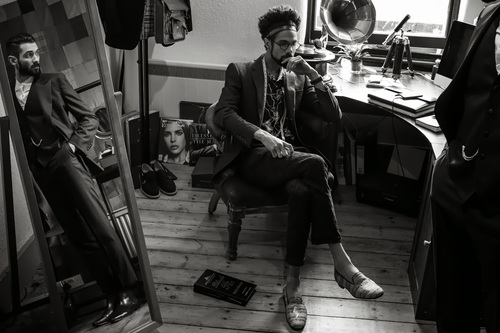 Aaron Dash founded the brand of his namesake following many years of training on London's infamous Savile Row where he worked in bespoke tailoring. It was there that he grasped an exceptional understanding of tailoring in all of its various elements from classic bespoke to conceptual one-off made to measure suits. With a sartorial nod to British heritage and tradition, MR. DASH seamlessly combines the classic and contemporary, consistently creating timeless elegance for the client whatever the occasion……
All shot w Fujifilm X100S using 35mm & 28mm converter, and X-E2 w Leica 50mm… available light.
See on alexlambrechts.blogspot.de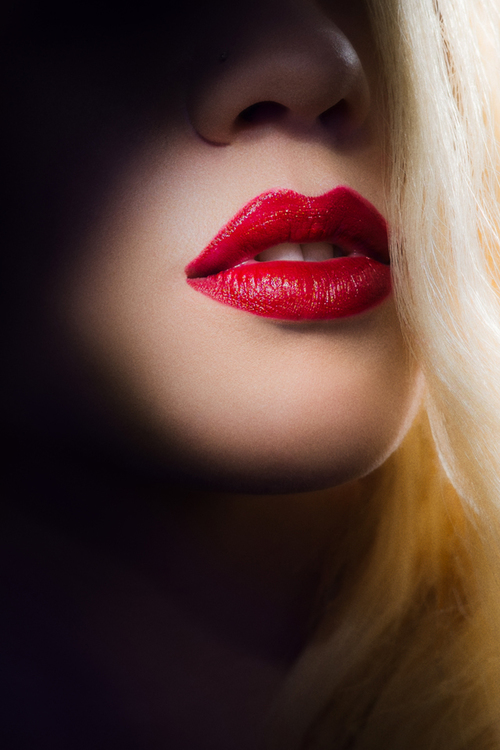 Just a quick post to share some images from recent test shoot with Jasmin. Beauty shots with just one strobe. And a reflector. And a mirror. And then some.. Let's start with the light setup. Which I pretty much stole from some (can't remember the exact one, sorry) Creative Live online workshop that was hosted by Matthew Jordan Smith (he is an extraordinary photographer). Having original ideas is so passé, isn't it?
See on timokoponen.blogspot.de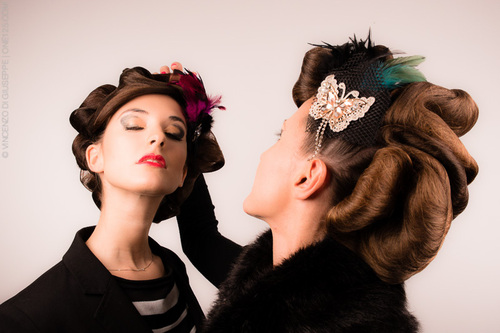 I went a long road since 2003, the year I took photography more seriously. In this ten years I went through many experiences and I discovered that I like making experiments while discovering new areas of photography. Some weeks ago – still in 2013 – a friend of mine called saying "why don't you come and help me with a photo-shoot?". It was a shooting on client's site, an hairstylist, something I never did before… so I jumped in! We planned two days of work on sundays, when the studio is closed. We settled there our lights and gear, that meant four soft-boxes, remotes, tripods, diffusers… definitely a lot of stuff, but the best part was bringing on a fashion assignment my Fuji X-E1, 35mm, 23mm and 18-55 zoom. Yes, it is right, I brought a APS-C system and It was… fashion!
See more pictures on one125.com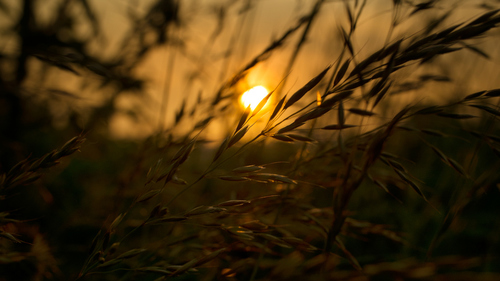 I have tried to include as much as I can can from locations such as Marrakech, London, Washington DC, New York, Bristol, Virginia, Birmingham among many other places. As many you know, I totally love my X-Pro 1.  The 35mm, 18mm, 60mm and 18-55mm lenses in this gallery and I look forward to testing out the new 55-200mm as soon as I can. We love using the CSC Tripod (Keith) from 3 Legged thing and the Lee Filter Seven 5 CSC size Filter kit…..

See more pictures on www.davepiper.org.uk
For some time I'm in possession of a Fuji X-Pro1 camera, a very nice retro look (mirrorless) camera with excellent specifications.
It's not a DSLR, does have the ability to exchange lenses and is less intimidating as for example the Canon 5D MK III. Fujifilm has developed a new sensor for the X series, and these sensors are all real winners. This week I have the Fuji X-Pro1 subjected to a test in the studio to see how the camera behaves there. I must say I am very impressed with both the camera and the quality of the lenses. below are the results of a very nice photo shoot with model Marell Niekolaas
See more pictures on www.fotobouma.nl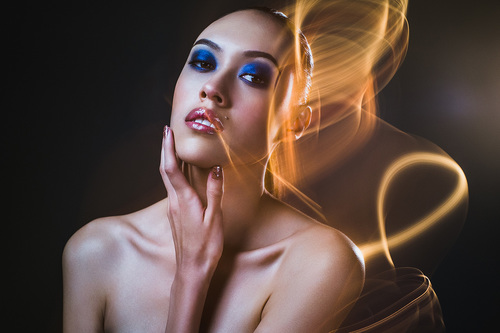 When I bought the Fuji X-Pro1 back in February (2013) I never had any intentions of using it for anything other than a compact walk around camera to be used when I was out with my family, but the question of whether or not I thought it could be used as a working professionals camera was coming at me repeatedly from other photographers, so I decided to give it a test run. Now, there are those of you who are coming here that are more interested in the photos than my thoughts on the X-Pro1, so I'll start off showing those and move onto my thoughts after. All of these images were shot using the Fuji XF 35mm f/1.4 lens, which is a 50mm equivalent when mounted on the X-Pro1. I used mixed lighting sources (flash mixed with constant light) with long exposures (around 2 seconds) to achieve the motion effects. Hair & Makeup by the incredibly talented Mallory McGowan…….
See more great studio pictures on nathanelson.com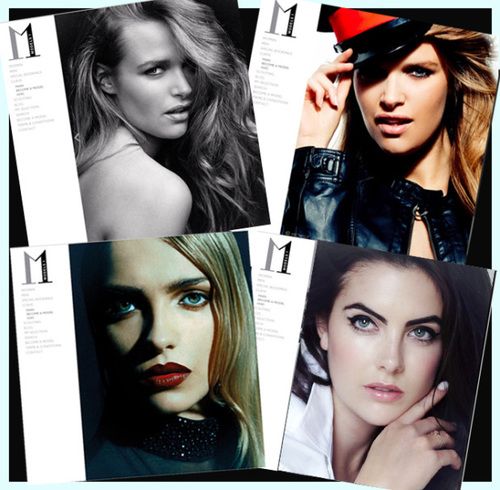 Recently the Fuji X pro 1 and I have been working with the fantastic girls at Models 1 curve .  As the fuller figure becomes increasingly more popular in the fashion industry with Vogue and Elle frequently using curvier models on their covers, Debenhams finally introducing plus size mannequins and H & M launching their summer plus size campaign it's no wonder these girls are so popular. It's only a matter of time before they are  each gracing the billboard of  some major campaign…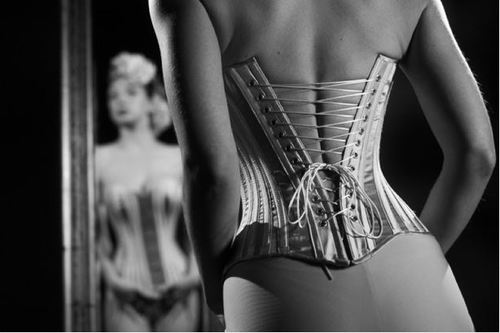 …. when I'm working with the Fujifilm X lenses wide open I use manual focus with the one touch focus lock. I adjust the position of the focus zone using the switches on the back of the camera. I use this system because the lenses are flat field design. That is, the edges of the frame focus at a further distance than the centre of the frame for any given lens focus position making the focus reframe method far less accurate. The great news is, that unlike a dSLR, the peripheral focus zones on the Fuji X cameras are very sensitive and completely useable. One problem though is I have yet to find a way of setting the focus area of the X-E2 to a smaller size. It remains a big rectangle. If you know how I can set a smaller focus zone when I'm using MF mode please leave me a comment. I have no problem with the X-Pro1 so I somehow think that this must be a system bug that will be corrected with a firmware upgrade soon. Fujifilm are very good at providing firmware upgrades on a regular basis……
See more pictures on www.prophotonut.com