First Impressions


If there is one thing which Fujifilm Italia is good at, it is holding Fuji X Days where people can come and try the full range of Fuji X Series products, from professional cameras like the X-Pro1 to high-end point and shoots like the XQ1, and a whole array of quality lenses in between. This week, our friends from the Riflessi Camera Store were the hosts of a two-part Fuji X Day, consisting of a try-out session at their store and a professional shoot with models later on in the evening. Since Mat was away in London on a job, and I had to work until late, I only made it to the second half of the day. My aim? To get my hands on the Fuji X-E2, even just for twenty minutes! The X-E2 is the successor to the X-E1, which was released back in late 2012. So many improvements have been made on this new model that some photographers are even trading in their X-Pro1 for it. The most significant include a much improved autofocus, better handling, the inclusion of WiFi, the X-Trans II CMOS sensor found in the X100s, a high resolution LCD and EVF, and 7fps continuous shooting for up to 28 frames. In total, Fuji claims that around 60 improvements have been made over the original X-E1, though some are more subtle than others…..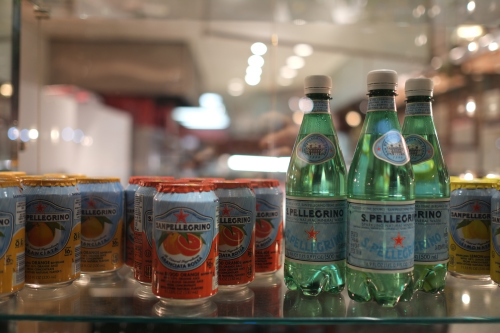 Since this lens was announced I have begged and cajoled my Fujifilm contact for a test ride to no avail.  Man, I have known better crack dealers that take better care of their clients! Evidently there was a glass gag order to keep the lens under wraps until they could provide the blogosphere at large with samples. Bah I say! I have had to be content with my 12mm 2.8, 18 f2.0, and the awesome 35mm 1.4. Now if you do the focal conversion this makes my collection of lenses the trifecta of an 18mm, 28mm and 50mm. What's missing? Well my favorite focal length is 35mm. I little bit wider than the eye perceives, yet extremely natural. While I got used to the 18mm it was always just a tad too wide for tastes. I yearned for the 23 mm focal length…..
See more pictures on suspectphotography.com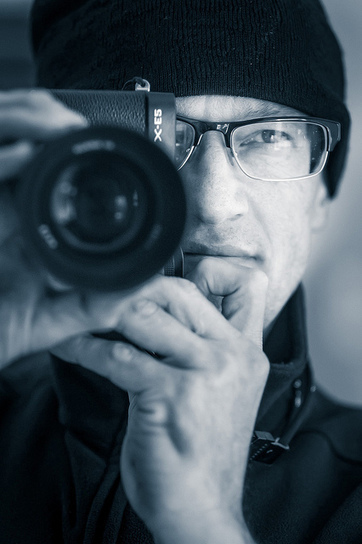 …. only one and thankfully this is something Fuji can fix with a future firmware update: I miss the view mode button, however, not as terrible as anticipated because of the quick response time in eye sensor mode. Still annoying to be forced to go deep into the menu to change between EVF and LCD. Jesus. What were they thinking…..

This might finally be the camera I have been waiting for, fast, small, lightweight, unobtrusive. Personally, I think the X-E2 is one of the best examples of the form follows function principle. I am seriously considering giving up high speed sync and the inaudible shutter in favor of interchangeable lenses. And it is black. Hmmmm. Only time will tell, for now I am planning to keep mine  Check back by the end of the week for an update with images! …..
See on www.mikekobal.com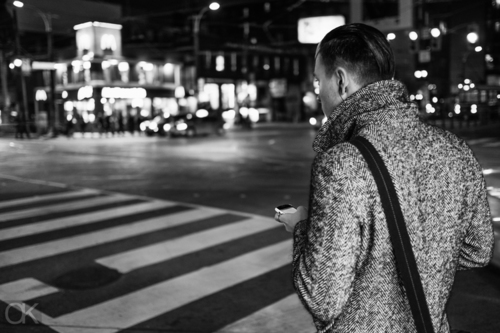 I'm not here to review this camera, only to talk about it from my point of view. If you are looking for technical reviews you will be disappointed. There are way more qualified people out there to give you that, I am not one of them. Instead, I will share my first thoughts on the latest and greatest from the folks over at Fujifilm. I began my Fuji journey by reading the X-E1 review by Kale JF. It was extremely well written and covered everything I need to know about the camera. Kale, who is an official Fuij X Photographer, took the time to advice me and share his love for Fuji. His love and passion shined through his writing, I just had to try this camera! I have now been shooting with cameras from Fuji's X Series for just over a year and, as of today, I cannot imagine using anything else. While some of the initial offering suffered numerous challenges (slow and inaccurate AF, lack of good MF support, inability to set proper Auto-ISO), Fuji listened and refined their cameras time and time again through firmware updates. Thank you Fuji. And boy did that make a difference! Over the course of my ownership of the Fuji X-E1, I saw it progress from something that I had to put up with, to a camera that I could confidently use when out and about……..
See more pictures on www.kammah.ca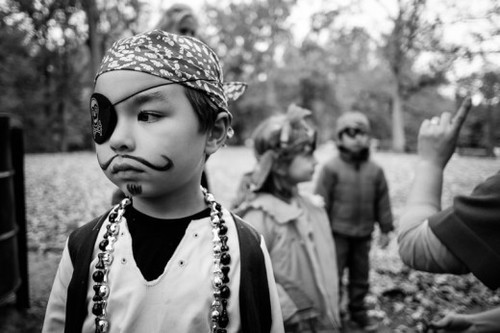 My dad's expres­sion here pretty much sums up my feel­ings about the new Fuji X-E2, which I just got in my hands today. I am being hyper­bolic, but I'll explain myself. And no, I am not unhappy with the camera–in fact, I love it, and it fixes so many of the lit­tle nig­gles that I had with the X-E1. The dials and switches are a lit­tle stiffer, the aut­o­fo­cus is a LOT bet­ter, and mostly all of the good things from the X-E1 were either improved or left alone. Note that I say mostly all. So if every­thing is bet­ter and improved in the X-E2, why all the glum faces and stern looks? I mean, I now have usable Auto-ISO, Wi-Fi, and a move­able focus point in con­tin­u­ous aut­o­fo­cus mode. I have a nice big LCD on the back, and phase-detect on the sen­sor. What's the deal, Mark? Here's the deal. The 'View Mode' but­ton is gone, and I can't get it back. I can't assign it to my won­der­ful new Fn2 but­ton because Fuji won't let me. I have to dive into the menus. That in itself is an annoy­ance, but some­thing I can live with. More troubling–and vastly more annoying–is that now Fuji won't allow me to divorce my shoot­ing from my playback…….
See on markschuelerphoto.com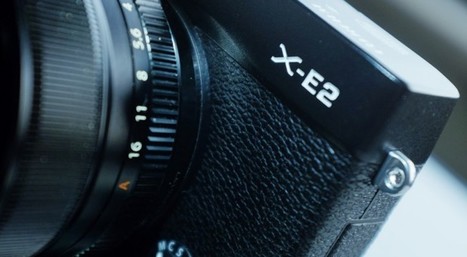 …. I didn't expect the X-E2 to focus as fast as a Canon 1Dx or a Nikon D4 but I also didn't expect it to be really useable for shooting soccer. But to my surprise it held up pretty well and I got quite a few action shots. The continuous focus is still a bit hit or miss, but it focusses so fast that I got some nice stuff in single shot focus mode. I've seen some impressive numbers about the focus speed after the lenses will have received a firmware update, so things can only get even better in the near future. The X-E1 was a talented and beautiful teenager but being a teenager it could also be a bit moody and extreme at times. The X-E2 is the adult version: the talent is still there and more developed without the rough edges. It feels like a very natural extension of my eyes and hands and allows me to focus on my subject instead of the camera. That became clear when my lovely wife offered to be my subject for a ten minute test portrait shoot. You see, my wife isn't the kind of person that enjoys being in front of a camera and this was actually the first time she posed for some portraits. So I really wanted this to be a good experience and have some nice results. I was actually pretty nervous knowing that if I messed it up it would take ages for her to volunteer again. The X-E2 was the perfect partner for this first shoot. We both hardly noticed the camera was there……
See on confessionsxl.com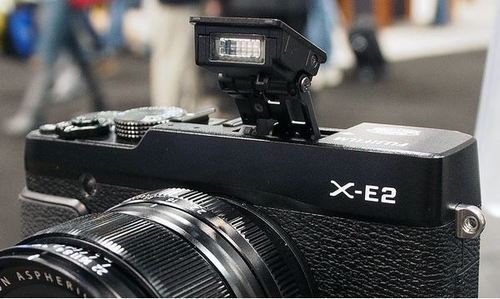 …. while the X-E2 isn't exactly a revolutionary product, it's further evidence that Fujifilm is listening to its fans. Without the juggernaut brand power of some of its Japanese brethren, Fuji is focusing on getting the little things right and hoping that consumers will respond. With the X100, Fuji received a flood of user complaints and quickly released a critical firmware update. Even after announcing the X100S, the company continued to refine the original; the latest update for the older model arrived just a couple weeks ago. Fujifilm has also issued firmware upgrades for both the X-Pro1 and X-E1, making key improvements that legitimately improve the shooting experience. Now we're faced with another successor: the promising X-E2. It has a new sensor, new processor, and new control layout, but it's the other tiny adjustments here and there that tell the real story. The message Fujifilm is sending is clear: We want you to have the best experience possible, and we'll continue to improve on it until we get it right. Whether you're a diehard Fuji fan ready for a new body, or a new user waiting to embrace Fuji, you can at least trust that the X-E2 will be a solid entry in the market and will continue to get better……
See on cameras.reviewed.com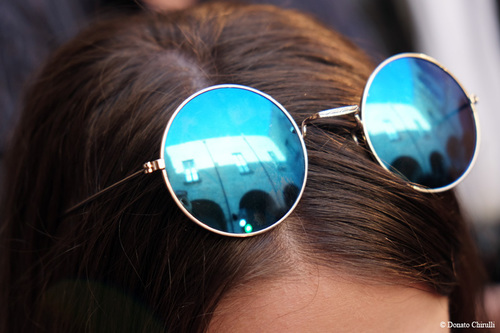 We don't know why, and  we don't know if this type of policy is really useful for the manufacturers , but we have to take note of a fact: The rumors about the new models of many of the most famous photographic brands on the market. actually come many months before the respective official presentation and, even more , before the real marketing of those items . The fever of news, data , specifications and technical practice tests affects so more and more fans, in constant search of the " Philosopher's Stone" which allows , with minimal effort , to transform the " lead" into " gold." Improve ie , the level of the photographs taken by the ever-increasing technical capabilities of the devices. At riflessifotografici .com, we have particular philosophical approach : we appreciate the technological improvements only when these are , really , satisfying the need for daily practice in the field. A technical improvement, in fact , has a real reason to be, when a photographer (amateur or professional ) can get a tangible benefit in his daily practice. Let us not be charmed by " glitter and sequins ," or " bait and switch " that serve only to attract the potential customer , and then not really giving anything really useful to the latter, but the knowledge that you have bought .. . the last, glittering model ….. And it is for this reason that, generally , we take it easy when we do our tests. Even with the risk of publishing them when they seem almost obsolete …… We can not , however, prevent us from publishing our " First Impressions " , when we have the chance to try out a preview of a new camera and / or new lenses. In this case, we could handle for a couple of days ( exclusive  in Italy) the new Fujifilm XE -2, accompanied by a number of different lenses , including (also in preview ) the Fujinon XC 50 – 230 mm , on the occasion of the National Day of the amateur photographer , worthily organized by the tireless members of the Cultural Photosintesi of Casarano (LE) …….

See more pictures on riflessifotografici.com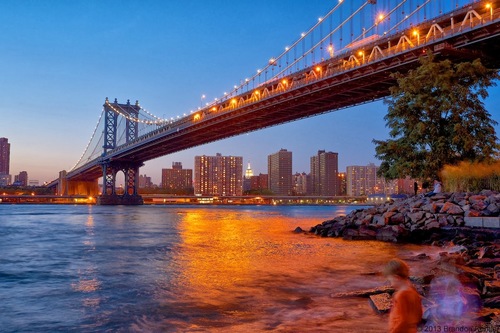 I have not been able to put this new XF23mm lens down.  I've tried it on at least four different X-Series bodies and I love it on them all!  Sharp and fast – what more could you want??  Focus ring has a limit (doesn't spin 360) from close-up to infinity, click stops on aperture ring, sharp focus peaking, and hyper-focal scale. On sale now the lens is going to quickly become a classic and launches the X series into new ground with the street shooters and photo enthusiasts.  I've always loved carrying the X100S and now I have almost the same set up, yet with an extra stop of speed.  Check it out at a dealer near you……
See more pictures on brandonremler.blogspot.de
….. I will reserve any comments about image quality till after I run it through a proper shoot but all-in-all, I'm happy and welcome all the improvements implemented on the X-E2. Physically, it looks like the same camera, but only after using it will you realize the differences and improvements are significant. It addresses a lot of the concerns actual users have pointed out with the X-E1 and to top it off, Fujifilm has managed to merge some of the great features of the last few X series cameras into it as well. I've only had the unit for about a week now and I can't wait to finally test it out in the field. Also, the great guys at Vanguard and Phottix Philippines sent over some awesome stuff that I will be showing you in the next few days and I will be working them along with X-E2 as I head to the land of BB cream and Kimchi in a hours from postings this……
See on www.randallcipriano.com