First Impressions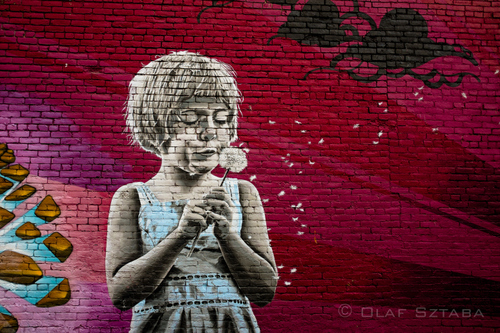 Thank you so much for your comments and kind words. We have been shooting Fuji X100s quite extensively in the last few weeks and here are some additional (full review here) thoughts about the camera and the files it produces:
The autofocus is indeed much, much faster.
The camera is dead quiet, unlike anything else on the market.
JPEGs straight from the camera continue to impress us. They are the best in the industry, period!
Velvia film simulation appears to be much improved (our initial impression was mixed). There are no more lost shadows, so we use it more often now.
The Fuji X100s RAW files do not respond well to the Adobe Camera RAW sharpening formula (they are falling apart and getting a strange look). Instead, we use NIK Sharpener Pro and the files look great; we have no such problems.
The Dynamic Range Auto (DRAUTO) function works great. If you are shooting JPEGs only, be sure to use it. Recently we covered a small family event and shot JPEGs exclusively with DR-Auto on. We could not believe the results – the system didn't allow highlights to blow out. The camera did a very good job of handling mixed and challenging lighting.
The in-camera sharpening at default settings is a little weak in our view; we set it between +1, or sometimes +2. The pictures don't look over-sharpened at all.
The prints from JPEGs are gorgeous (11×17) and from TIFFs they are even better (printed up to 20×30 – see here).
The fun factor, portability, is unlike anything on the market now.
All right, enough of this technical jumbo-mumbo. It is time for some images. Today I went for a very early morning walk around Vancouver with the Fuji X100s and here are the results.
See more pictures on olafphotoblog.com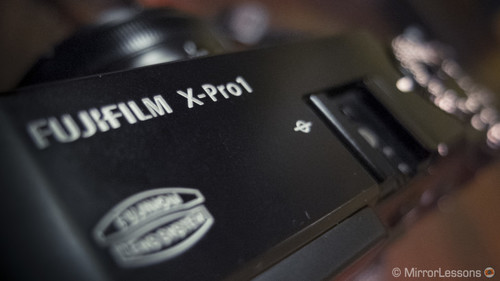 Since a few days isn't enough time to write a review with a capital "R", I thought it would be more interesting to share my initial thoughts about the camera and the X system in general. The Fuji X-Pro 1 is one of the cameras that has deeply captured my interest since its release, and now that I've had the chance to test it, I'm trying to figure out if it is a system that I could embrace for my personal projects or work. I had the chance to play around with it two weekends ago. Heather and I went to Genova in the Liguria region, chasing the sun, as the weather is very unpredictable these days in northern Italy. Luckily for us, the day was wonderful and I was able test the camera along many of the small streets of the old city, as well as along the Costa Ligure. Genova is a very interesting city to photograph: the old part of town consists of very small and narrow streets that create contrasted scenes where shadows are sliced in half. An inspiring way to begin my photographic day. My initial feeling when holding the X Pro 1 for the first time was actually strange, because I found it bigger than I had expected. After several years of DSLR shooting, I shouldn't have been surprised, but at the same time I had become so used to the small size of the Olympus OM-D and the Fuji X100s that all of a sudden, the X-Pro 1 looked like a big camera to me! But it only took a few hours to get used to it, and to realize it isn't that big in the end. The size, the design, and the "philosophy" behind it clearly reminds me of another camera, the Leica M series. It is clear to me that Fujifilm wants to offer a professional system in a smaller and cheaper package without compromise in terms of sensor and lens quality. Of course, there are many differences between the two systems and since I am not a Leica expert, I won't go in that direction. For me, it is enough to say that the "Pro" term used to name this camera is substantiated by the camera itself: it is solid, feels nice and steady in my hand, and has an all metal build. From the first test shots after unboxing the camera, you recognize that this camera exudes quality … and isn't half bad to look at as well! ….
See more pictures on www.bestmirrorlesscamerareviews.com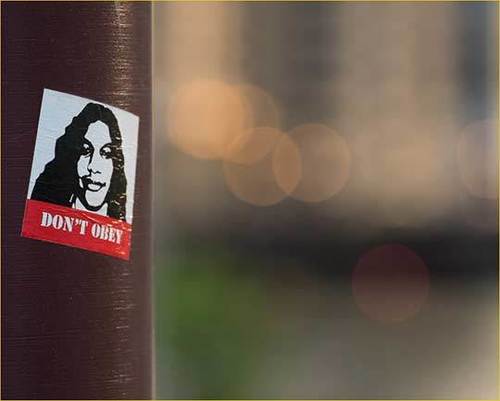 Fuji always dances to a different drummer. While any of the major camera makers would introduce one or more zoom lenses along with a new camera system, in Fuji's case, when they launched the X-Pro 1 they did so along with three primes. Not a zoom in sight. If I knew the Japanese translation for chutzpah, that's the word that I'd use for such an unconventional marketing strategy. And you know what? I worked. Instead of playing the me-too game that the other companies systematically follow, Fuji turned it on its head, introducing several fast primes before their first zoom, the excellent 18-55mm f/2.8-4 R OIS last fall. Now, in the Spring of 2013 they have started shipping a 55-200mm f/3.5-4.8 OIS, equivalent to an 80-300mm in terms of angle of coverage. Incidentally, their lens road map shows a third zoom coming, a 10-14mm f/4 OIS. If you already own the Fuji 18-55mm you'll be familiar with the feel of the 55-200mm. These lenses share the same design aesthetic, and that's a pretty good one, especially given the lens' reasonable US $700 price. Fit and finish are first rate, and the lens is relatively light weight without feeling flimsy. As with the 18-55mm there is an aperture ring, but it is displayed on-screen rather than have apertures marks on the lens barrel, the way they do with Fuji primes. There is an "A" position as well as one for manual aperture control. Also, as with the shorter zoom, there is a OIS On-Off (stabilization) switch on the lens barrel. Zoom control is firm and smooth. Almost perfect. Manual focusing (when enabled) is fly-by-wire, but also has a very smooth feel. The lens is shipped with a lens cap and a metal lens hood.
See on www.luminous-landscape.com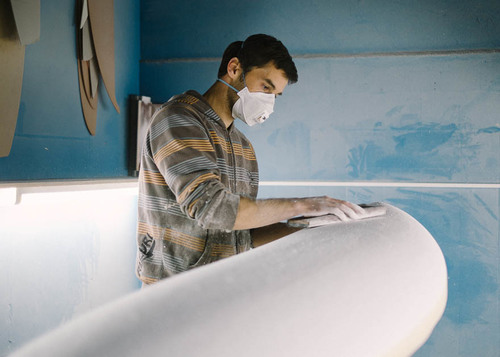 Da wir auf Hochzeiten selten im Studio zu finden sind haben wir mit der Fuji x100s und der Fuji X-E1 Lutz Graichen von Windflüchter Surfboards besucht um etwas realere Bedingungen für einen Test zu haben als Schärfetafeln oder Stilleben. Der studierte Sportwissenschaftler baut seit 2008 in Rostock an der Ostseeküste Windsurfboards unter dem Namen Windflüchter. Und so wie sich die Form eines Windflüchters, eines Baumes dessen Wuchsform stark durch die Winde an der Küste beeinflusst wird, passt Lutz seine Boards nach den Wünschen seiner Kunden an. Ausgeglichenheit, Liebe zum Detail, Präzision und die Leidenschaft für das Handwerk sind allgegenwärtig wenn man bei ihm in der Werkstatt ist. Allerdings erwarten die Kameras in seiner Werkstatt auch flackernde Neonröhren und viel Staub. Nicht gerade das wir normalerweise auf Hochzeiten vorfinden, aber ein recht extremer Test für die kleinen Fujis da sie keine wirkliche Versiegelung haben. Zwar hat meine X-E1 auch schon den einen oder anderen Regen überstanden, aber wer weiß. Am meisten war ich auf den neuen Autofokus und natürlich das "digitale Schnittbild" im manuellen Fokus gespannt. Soviel sei gesagt: Ja, der Autofokus der x100s ist schneller als der, der X-E1, aber unter erschwerten Bedingungen noch nicht mit einer DSLR Vergleichbar. Vielleicht in der nächsten Generation von Fuji Kameras. Intelligent Hybrid AF nennt Fuji die neue Methode zur "Scharfstellung" und meint damit eine Mischung aus "TTL Phase detection" und "TTL contrast". Die Bewegungen von Lutz beim Shapen des Boards einzufangen ging der kleinen Fuji dann aber doch nicht so einfach von der Hand wie erhofft. Sicher kann das den schlechten Lichtverhältnissen geschuldet sein. Ein weiterer Test mit spielenden Kindern in der Sonne wäre wohl notwendig bevor wir die kleine mit dem neuen 16.3 MP X-Trans CMOS II Sensor zu einer Hochzeit ausführen. Wenn man die Ruhe des Moments nutzt sitzt der Fokus natürlich perfekt, keine Frage. Zeit also das Fokus Peaking und das "digitale Schnittbild" im manuellen Fokus zu testen. Einer der vielen Punkte auf der Wunschliste der Fuji Nutzer ist das Fokus Peaking und siehe da, Fuji hat die Gebete erhört. Zumindest teilweise. Denn wenn wir mal ehrlich sind ist ein Fokus Peaking mit weißen Kontrastkanten dann doch im realen Leben weniger hilfreich als erhofft. Grün oder Rot wären wohl die bessere Wahl gewesen. Wer weiß, vielleicht liefert Fuji hier per Firmware noch nach. Eine neue Welt eröffnet das momentan "weltweit erste Fokussystem, das eine sensorbasierte Phasenerkennung nutzt" – Zitat Fuji. Soll heißen, wenn die Kanten der dargestellten Bildhälften aufeinander liegen, ist der entsprechende Bereich scharf. Anfangs ist es etwas ungewohnt, aber es funktioniert perfekt wenn man sich erst Mal daran gewöhnt hat. Im Direkten Vergleich der Schärfe zwischen dem 23mm f2 der x100s und dem XF-35mm f1.4 an der X-E1 verliert das fest an der x100s angebrachte Objektiv. Nichts desto trotz ist die Kombination der 35mm äquivalenten Kleinbild Brennweite am X-Trans Sensor eine Wucht bedenkt man das Kamera und Objektiv locker in die Hosentasche passen. Und darin besteht momentan auch der Vorteil gegenüber der X-E1, die vom Body her eine ähnliche Größe aufweist, aber durch die wechselbaren Objektive eben wesentlich "sperriger" daherkommt. Hier will Fuji noch dieses Jahr mit dem 27mm f2.8 Pancake eine Hosentaschen Variante anbieten. Das Rauschverhalten haben wir ja schon in anderen Blog Einträgen bis ISO 6400 gezeigt. Und wer sich über Randunschärfen unterhalten möchte kann sich auch unseren Vergleichstest ansehen. Die folgenden Bilder sind alle mit ISOs zwischen 1600 und 2500 bei Aperture Priority aufgenommen. Die Fuji x100s musste dabei bei komplett geöffneter Blende, also f2 belichten. Die X-E1 konnte mit dem XF-35mm f1.4 auf f2 abblenden. Ein Bild mit ISO6400 hat sich eingeschlichen. Wer's findet darf es behalten. Eines muss noch zu den Farben gesagt werden. Beide Fuji Kameras haben es geschafft bei den schlechten Lichtverhältnissen, ständig wechselnden Farbtemperaturen im und automatischem Weißabgleich perfekte Farben zu generieren. Timos betagte 5DMKII hatte da sichtlich ihre Probleme und man konnte von 3 Bildern hatten alle 3 einen anderen Weißabgleich im Auto WB Modus……

See on www.jungetrifftmaedchen.de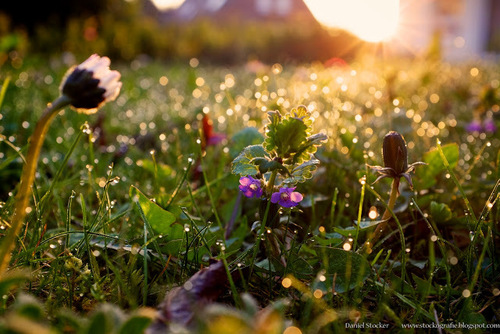 Wow, this year started off as the last one ended. With a big bang and the introduction of Fuji´s all brand new X100S. A lot has already been said about the X100S. Much faster than the X100. Yes the AF speed seemed to be the achilles heal of the X100. Well sometimes it was. But lets just get this right, I was never unhappy with the X100. This was the camera that taught me photography most of all. It gave me quick response of what I had done wright or wrong. Instead of wrong I´d rather say it tough me what I had done not quit so wright. Sometimes a quit not so wright can become a wonderful picture. Anyway, I was never unhappy with the AF performance either. Especially after the many firmware updates which the original X100 had received. And with the latest 1.3 the camera was more than just usable. The AF performance was quite good. It did struggle sometimes in low light conditions but in good light it was fast enough to even capture moving subjects. But it was slow with write speed and it did lock up after taking a shot. What I did not like was the missing Q menu which on my X-E1 is a blessing. Personally this is one of the main features I enjoy most on the X100S. Now what was my reason to switch to the X100S?
Pro:
AF Speed is even better and more than enough for what I use the camera for
Write speed to the card and the ability to use the camera whilst writing
Change of focus mode switch is welcome
MF is now near enough perfect. Split screen image is good but Focus peaking is a blessing.
Q Menu
Change in AF Select point to the scroll wheel is much better
New color filter array from the conventional Bayer patern to the X-Trans
Con:
Focus speed in low light conditions could be better but I am sure Fuji will provide us a Firmware update in the futur which will correct this.
Neutral
Burst in resolution from 12MP to 16MP. I couldn´t care more. Even 10 would be enough for me …..
See on stockografie.blogspot.de
The Fuji Guys give you a quick look at the current Fujinon XF Lenses including the new Fujifilm Fujinon XF55-200mm (83-300mm) F3.5-F4.8 R LM OIS
See on www.youtube.com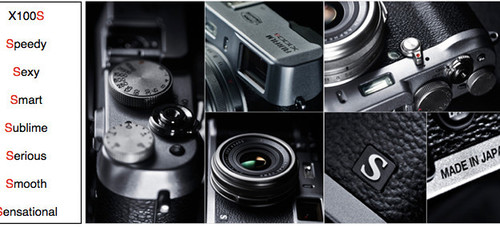 Shortly after arriving back from India the kind people at Gulf Photo Plus called to let me know that my Fuji X100s had arrived and was waiting for collection. This was a full month earlier than expected so hat's off to them for managing to get the first shipments to the UAE. I had been looking forward to Fuji making this camera ever since I got my hands on the X100 a brief two years ago. Any one that has owned or used the X100 will know that while a little frustrating at times, is capable of producing some great images if you put in the time to learn it's unique charm. The x100 has been my, and I dare say a fair few other photographers "go to" camera when size and discretion is the order of the day.
For me where the X100 really shone was at night, on a tripod, the somewhat slow auto focus and cumbersome procedures didn't factor in this environment, in fact it somehow made the process all the more enjoyable, mechanical almost. Even using a tripod in a busy city environment never seemed to attract too much attention, just the occasional "how old is that camera" comment from the heathen uninformed. To illustrate my point, have a look at these images shot in Sydney & Brisbane last year. These are all JPEGS straight from the camera with no post production whatsoever. For a camera costing less than USD 1400 these images have no business being this good straight from camera, but there you have it. Obviously there is the constraint of having only one focal length, but for night photography this little powerhouse leaves a lot of SLR's costing 3 times the price wanting. So roll on 2013 and enter stage left the new & improved X100 which has gained a red S to it's monicker, perhaps the red color is a little jibe at Leica – it should be, because what Fuji have done here is truly remarkable. It would seem Fuji's design boffins have trawled the online forums, noted what photographers grievances were with this camera, then quietly gone ahead and fixed them all –  ALL. Genius! Who would of thought R&D could be so simple? Other camera manufacturers should really take note! Even things that didn't really need any TLC have been extensively rethought – take the leather case. Don't want to take the main case off the body to change the battery or memory card ? be gone lazy man problem. Thankfully Fuji haven't touched the body design at all, as the form and size of the original was bang on the money IMHO. The only thing missing is a lock on the exposure compensation dial as was missing on the original. Very easy to knock that sucker out of place and over expose yourself as it were. An add on thumb grip easily solves the problem though. Talking of accessories, and we all love those – check out Really Right Stuff they have just released a brilliant L Plate/Grip set for the X100/S, it's extremely well made and designed, and while adding a little weight and bulk, it's inspires much more confidence in the handling of the camera. If you use your X100S with a tripod frequently this is worth the expense. An order placed online with Really Right Stuff arrived in Dubai safely 4 days later. Can't recommend their service and products enough…..
See full article on leoedwardsphotography.com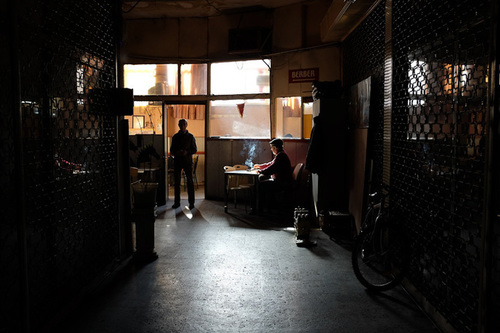 I'm on my first day of a five day trip with the brand new Fuji x100s. It's no secret that I fell in love with the first edition of this camera. I called it the greatest digital camera ever made. It has it's "quirks" for sure but I love that camera dearly no matter how much of a pain in the ass it can be. The new one? The S? Well… I can't give a full review yet because I'm still putting it through hell on the streets but let me say this…
They did it. It's the greatest camera I've ever owned. No. Freaking. Joke. It's perfect. I wouldn't change a thing. More to come when I get home.
Cheers, Zack
See on zackarias.com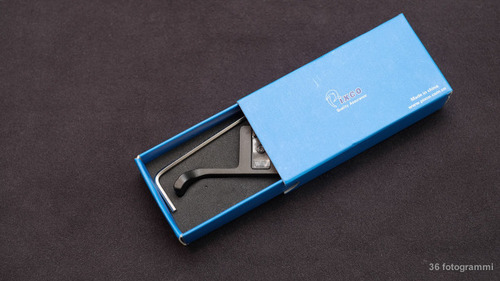 Apprezzo da molto tempo i benefici del Match Technical Thumbs Up EP-1 montato sulla mia vecchia Leica M9, tanto da desiderarne uno anche per la Fuji X-E1. Questo piccolo accessorio migliora la presa e la stabilità di queste piccole fotocamere, ma è anche maledettamente costoso (siamo nell'ordine del centinaio di euro). Così, quando mi sono imbattuto in questa imitazione cinese da poco più di 14 euro (spedizione compresa) mi sono chiesto se potesse essere una valida alternativa. È arrivato oggi, a circa cinque settimane dall'ordine…..

See full article on carlodigiusto.wordpress.com



Mr. Purolator brought me a nice box today: the brand new X100S courtesy of Fujifilm Canada. Huge thanks to them for this opportunity.
It's been raining cats and dogs today so I haven't had a chance to test it the way it's intended to be used: out in the world, roaming the streets and alleys. But I'll be out and about these next few days and I've scheduled a documentary shoot next week for which I intend to use it exclusively. So real world testing is coming.
Still, I wanted to share a few initial impressions:

The hardware is identical in every single way to the X100 except for the button layout, which is much improved and gains the very useful Q menu. In the hand, this is the exact same camera.

Some further cleanup has been made to the menus. For instance, some redundancies have been left out of the main settings menu: white balance can now only be accessed either via Q menu or the dedicated hardware button (needed to change custom WB). Same goes for flash mode. This threw me for a loop initially as I couldn't find where to enable external flash (to trigger the Skyport unit). Likewise, Multiple Exposure mode is now only available via the FN button.

AF button is now a right handed affair!!!! I knew about it, I wrote about it, but man… Why didn't this happen before? It completely transforms how you shoot with this camera. Again, I have to reiterate how much I want this to be added to the other X cameras eventually. The next generation is a given but I hope the current crop can get this as well. It's how it should've been from day one. And AF performance? No. Comparison. At. All. This is NOT an X100.

Manual focussing: wow. Fujifilm have stood behind fly by wire and I couldn't understand why. Having spent time with the XF 14mm and now this camera, I can honestly say I get it. The manual focussing on this camera feels mechanical: smooth, precise and with the right amount of tension. Coupled with the new Focus Peaking feature it's almost faster than using AF. I can't wait to try this on the streets.

There's now a dedicated Eye-Fi menu. As far as I can tell it doesn't change any of the functionalities (my Eye-Fi card still works the same way as before) but adds some welcome icon feedback in the UI. The camera now shows various icons depending on the state of transfer/connection. A nice touch.

This is all off the top of my head. Obviously there's much more to say (sensor anyone?) but this will happen once I've had a chance to put it through its paces.

Stay tuned…
See on www.laroquephoto.com