First Impressions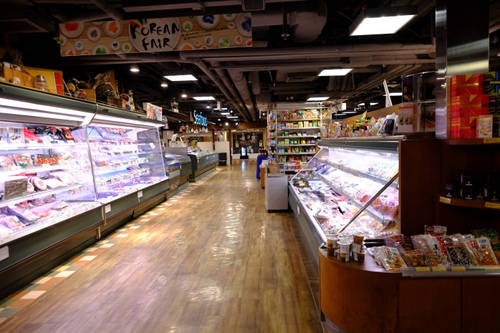 I finally jumped the gun and bought the FUJINON XF14mm F2.8 R yesterday. I am used to shooting with ultrawide angle lenses like the Canon EF 16-35mm f/2.8L on full frame DSLR like the 5D Mark III, so the initial prime lenses XF prime lens like the 18mm (28mm equivalent FOV on a full frame camera) was really not wide enough. Ideally, I would like to get the XF 10-24mm, but although on the Fujinon lens roadmap, but it is unlikely that it will be available until at least 3rd or 4th quarter this year. So I finally bought the 14mm.
I have only briefly used it for a day, but I quite like it so far. So just some initial impression about this lens.
The construction of the lens is first rate like any other Fujinon XF lens
f2.8 aperture is good for indoor and night shots
There is very little distortion
Image quality seemed good
Although it is certainly not a macro lens, but with a closest focusing distance of 18cm, the macro ability is not bad in emergency use

Here are just a few photos of the packaging, the lens itself and some test shots. All are jpeg straight out from the X-Pro1….
See more pictures on rolandlim.wordpress.com
Holy guacamole! Just did my first shoot with the Fuji X-Pro 1 and wow am I impressed! Thankfully, I received my copy just after Fuji released the latest firmware update which even further improves focusing. Having been an avid Fuji X100 shooter, I've grown accustomed to the quirky nature of the beast and slow focusing, however the X-Pro 1 is nimble by comparison.
I'm just getting started using this new camera system and can say that it's a pure joy. Everything about it, from the handling, to shooting, to the image quality. I haven't even begun to add flash to the mix, but lets just say that it won't be long!
See video on www.youtube.com
Let's take a look at the exciting new X100s and some of the many highlights of the camera.
We all agree it is encouraging to see how several features photographers around the world were asking for have been implemented.  The fast response of the AF of the camera, the tweaking of the manual focus performance, the addition of focus peaking, the amazing X-Trans 16mp sensor (new) and many more features listed below.
I'll try to add more to this post as I explore various parts of the camera…..

Of course no digital camera can be a true winner without incredible image quality.  The X100s builds on the great quality of the X-Series cameras, and improves it!
See on brandonremler.blogspot.de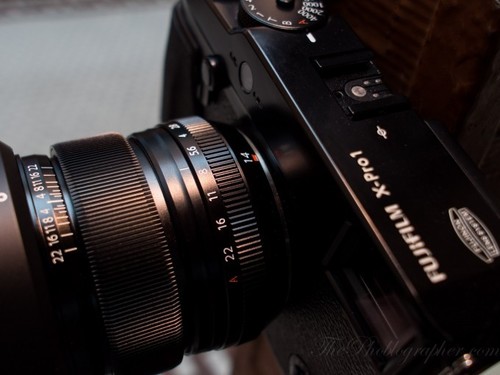 Fujifilm's 14mm f2.8 was announced a while back, and the lens is now starting to ship into the hands of reviewers and buyers everywhere. To date, this is the company's widest angle lens–rendering a 21mm field of view in full frame terms, and when you incorporate the aperture's depth of field on 1.5x crop APS-C sensor on the X Pro 1, it really comes out to around 21mm f4.5 (1.5 stops away from f2.8.) This is the lens that the company is marketing to street photographers, landscape shooters, and architecture shooters. Fujifilm has a long history of making lenses, but how does this one stand up?

First Impressions

In our tests so far, we're fairly impressed with the image quality but still don't think that this lens can touch the 35mm f1.4. However, we love the fact that Fujifilm decided to put a working depth of field scale on this lens. The build quality is also the best of the X series lenses released so far.
We're a bit disappointed with the autofocus performance on the X Pro 1, so far, with the latest firmware updates.
I've been shooting with this lens for a couple of days so far and I can't truly pinpoint who would buy this lens. While the focal length appeals to certain photographers, it has its caveats that we're going to need to explore more in the full review. Stay tuned.
See on www.thephoblographer.com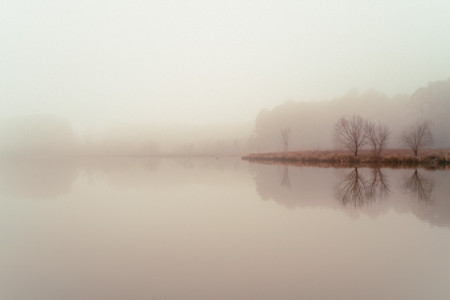 It seems that there is a ton of interest in the Fuji cameras, which is a good thing. There should be. I thought I'd offer an update now that I've had the camera for 6 weeks. Since the earlier post, I've used the X-Pro1 for 2 model shoots (for portions of the shoots, anyway), Christmas snapshots, a foggy day landscape shoot, as a second body for a concert at a local club, a photowalk around the NC State University campus, and carried it with me on various family outings ("just in case"). I would have shot more, but I spent a big chunk of the last month dealing with the flu and its aftermath. But, all in all, a good cross section of the sort of shooting I like to do. One thing I noticed (when I wasn't sick), something about having this small camera makes me want to get out and walk around and shoot. I can't wait to take a trip to NYC with this thing. I always felt so conspicuous with a big camera. I thought it best to divide my comments up in terms of the specific type of shoot. Photos from each (except my holiday snapshots) are included in the gallery…..

See more pictures on rodneyboles.com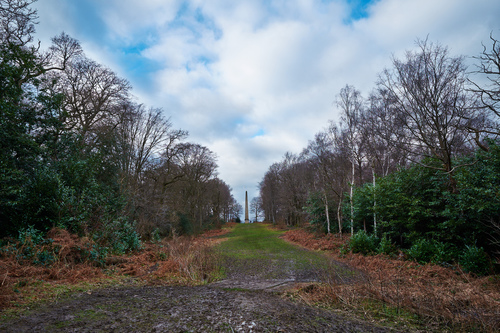 Nothing too definitive as yet, just a few samples from my new 14mm lens. It seems very, very sharp and distortion free. It isn't a 35mm equivalent focal length I'm familiar with (21mm) but it is wide, which is why I wanted it. All I can say is that I'm very happy with it thus far, I just want to find a landscape to use it on.
See more pictures on sgoldswoblog.wordpress.com
Oh goody! I just received my Fujinon 14mm f2.8 lens today. I'd been waiting for it since September. Hopefully, if the temperature is not too brutal for my old bones, I'll get out and shoot with it this weekend. When I was shooting film with my Leica M6 my favorite lens to use was the Leica 21mm, the equivalent to the Fuji lens in focal length. So I'm going to have a chance to dig deep into my bag of tricks (that's a euphemism for trying to remember old techniques). We shall see…..
Both these shots were made with the 18-55mm zoom lens. I would like to have been able to zoom out wider for the first image, but street happens so fast that's not always possible. Would have been a much better shot with some space at the top of the frame. But I still like her expression. I caught this gentleman with the very cool beard on 34th Street just after leaving a critique session at B&H Photo. There's just something about facial hair, whether on a man or woman, that's so much fun to shoot.
See on genelowinger.blogspot.de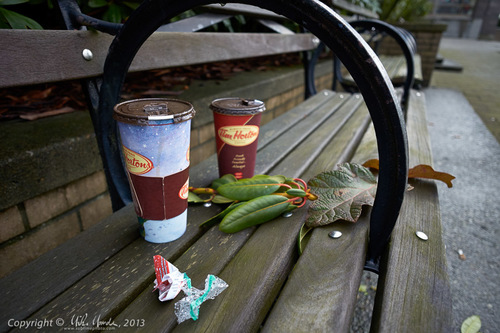 These are the first tests I shot with the new Fujifilm XF 14mm f/2.8R wide-angle on my X-E1. All shots were processed in Phase One's Capture One Pro v7.02 with some slight post-processing in Adobe Lightroom v4.3. Some perspective distortion correction was applied on a few of the night shots, but no corrections for barrel distortion were applied, nor were they needed. Note that it was windy, so there is some movement and blur in trees and foliage on some of the night shots. The XF 14mm is equivalent to 21mm on a full-frame body and quite simply, this new lens is very nearly the best ultra-wide prime I have ever shot with. The only lens I've used that is in the same league optically, and that is wider than 24mm (full-frame equivalent), is Canon's EF 17mm f/4L TS-E and it, of course, is manual focus as well as big, heavy and very expensive. As mentioned, none of these photos have had any barrel distortion correction. The XF 14mm seems essentially free from any sort of field curvature, there is virtually no detectable chromatic aberration and only the barest hint of purple fringing along extremely high-contrast boundaries, for example, with power lines or branches against a white, blown out sky. Even the edges of the frame are essentially tack sharp wide open at f/2.8, with the extreme corners following by f/4 already. There is also no green/magenta bokeh fringing and what little background blur one can get with an ultra-wide at f/2.8 (see frame 9), looks to be very smooth and pleasing as well. Internal reflections seem well controlled, contrast is good… although I have yet to see how it performs in daylight with the sun shining on the front element or when the sun is included in the frame. The only noticeable flare spots I saw in all these photos that were due to the lens itself, are below and the bright light in frame 22 and over the pillar in frame 33, although there are a few shots where there is some reflection off the inside of the front protective filter (frame 32 for example). The resolution of this lens is so consistent and even, that one can take a series of tripod shots, zoom into an extreme corner and flip through images shot from f/4 to f/11 and there is virtually no detectable change or improvement in corner sharpness, presuming there are no depth of field issues there of course. Only at f/2.8 in the extreme corners, is there a hint of contrast and sharpness loss, and beyond f/11, diffraction starts taking a visible toll across the entire frame. I would say it is actually sharpest in the f/4 to 5.6 range, which is truly superb for such a wide-angle lens. The XF 14mm f/2.8 R has exceeded my wildest dreams and is truly an exceptional performer!
See more pictures on www.sublimephoto.com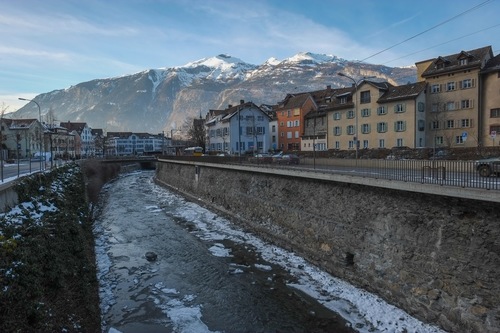 Quite surprisingly today my local camera dealer contacted me and told me that the Fujinon XF 14mm had arrived at their shop. Only a few minutes later the new lens was in my hands. I really love wide-angles in the 21-24mm range (full frame equivalent). I also own the Voigtländer CV 15mm f/4.5. However, the Voigtländer didn't perform too well on the Sony Nex-7 (color fringing) and also not too well on the Fuji X-E1 (smearing in the corners). So I was looking forward to the Fujinon XF 14mm f/2.8 R. Today I only a had a few minutes to take a couple of shots and get a first impression of the lens.
New body firmware
With the lens came a new body firmware (1.0.3). I have not yet had a chance to see whether there is anything different – except compatibility with the 14mm lens.
Built quality and handling
The lens feels nicely built like the other XF lenses. It has approximately the same diameter as the 35mm / 1.4 lens, but it's about 0.5 cm longer. The filter thread is 58mm. The Fujinon 14mm has a clutch mechanism to switch to manual focus. Just pull the focus ring towards the camera and you are in manual focus (even if the camera is set to AF). There is also an old-fashioned distance scale that becomes visible. Nicely done! However, even so the focussing is "by wire". The focus motor is a standard motor (not a linear motor such as in the 18-55 lens). At the price of this lens, a linear motor would have been nice. Differently from other lenses, on the Fujinon 14mm there is a physical stop at the short and long end of the focussing scale.
Optical quality
I haven't done any formal tests, but my first impression is very positive. Even wide open at F2.8, the lens seems very sharp. Stopped down a bit, the lens is sharp even in the edges. The close focussing distance is 18cm. With the lens wide open and focussed at close distance, the lens can even produce a bit of bokeh.
Conclusion of first impressions
The Fujinon 14mm is a very nice lens and a great addition to the Fuji lens lineup. Optical quality seems very good, but I will definitely test this lens more in the coming days and weeks.
See more pictures on www.fujifilm-x-opinions.net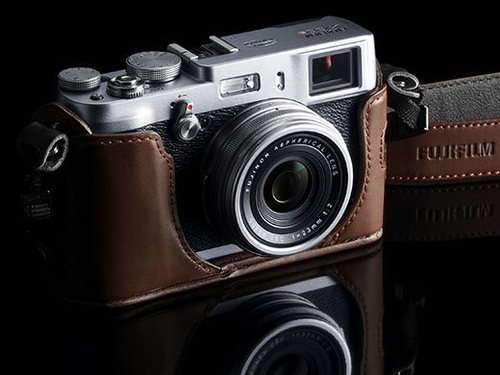 Fujifilm says the X100S has fully 70 improvements over the X100, some major (like the sensor), some relatively minor. Here we pick out some of the most important from the list, but in short, it appears that many of the X100′s remaining irritations have been addressed. Note though that we haven't seen a working model yet, so don't know how well the camera actually behaves in practice.
Performance improvements
The X100S's new sensor and processor add up to improved performance specs compared to the X100. Here's Fujifilm's own comparison between the two:
Improved AF speed: 0.07 sec in good light (10EV), compared to 0.22 sec for X100
Quicker startup (0.9 sec vs 2 sec)
Faster continuous shooting (6 fps vs 5 fps)
Substantially larger buffer, 31 frames vs 10 frames (JPEG Large/Fine)
Improved shot-to-shot time in single shot drive mode (0.5 sec vs 0.9 sec)
Can immediately switch to playback mode after shooting (no need to wait for file to write to card)
Buttons that were unresponsive immediately after shooting are now fixed
Image processing options
The X100S gains the 'Pro Neg' film simulation options previously seen on the X-Pro1 and X-E1, which are particularly aimed at giving neutral results for portrait photographers. At the other end of the scale, it also gets a range of special effects 'Advanced filters'.
'Pro Neg Std' and 'Pro Neg Hi' film simulation settings
Customisable film simulation bracketing
8 'Advanced Filter' processing options (Toy Photo, Miniature, Pop Colour, Soft Focus, Dynamic Tone, High Key, Low Key, Partial Colour)
Enhanced movie functionality
The X100′s video mode was basic to say the least, but the X100S boasts much improved specs. Movies are still a bolt-on to what's fundamentally a stills camera, and accessed as a drive mode (there's no 'red button' in sight here). Note there's still no image stabilization, optical or electronic, so hand-held movies will be jittery.
1080p 60fps Full HD recording, with 24Mbps bitrate (compared to X100′s 720p 24fps)
Phase-detect AF effective for movie shooting
X-Trans colour filter reduces moiré and false colour
AF-S focus mode available (only AF-C and MF on X100)
Miscellaneous changes
14bit RAW output
Max ISO in Auto mode increased to 6400
Auto ISO moved to shooting menu (from Set-up)
Protective coating on viewfinder window, to keep OVF clear of fingerprints
Minimum shooting distance using OVF reduced to 50cm (from 80cm on X100)
Minimum focus in normal shooting reduced to 21cm (from 40cm)
Shutter count function (updates every 100 shots, accessed from menu)
Battery chamber redesigned to prevent wrong-way-round insertion
1:1 aspect ratio added (alongside 3:2 and 16:9)
Camera retains (as opposed to resets) all settings after firmware update
Eye-Fi card support
Improved support for SD cards used with Apple computers
Live histogram adapts to current settings in manual exposure mode
Strap lugs are double-plated for increased durability
See full article on www.dpreview.com