First Impressions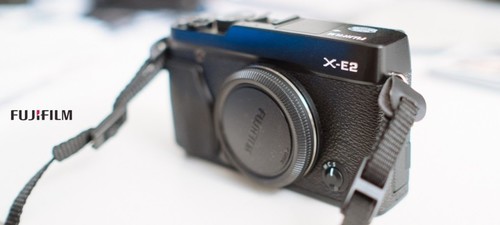 When I first heard that there would be an X-E2 coming out this year, I have to say the gear nerd inside of me did a tiny fist pump. I've been shooting on my X-E1 for almost a year and I really can't imagine not having this camera in my life, so I figured with the X-E2 things could only get better, and as I had hoped, I was correct. The design, well no surprise here, no real major changes from the body shape and design of the X-E1, which I don't mind one bit, I'm a 'don't mess with a good thing' guy,  and the bonus ? my grip from my X-E1 fits perfectly, one less accessory to purchase. The couple changes you will find are; the Q button has moved, there is no longer a View Mode button and there's now a F2 button to give you another button to program, making 4 in total. For you photographers that like to do a lot of button pressing on your camera this should be a welcomed edition as well you can now set the exposure compensation dial now goes to 3 stops. I think the biggest and best changes to the X-E2 happened on the inside. They've upgraded the guts to the 16MP X-Trans CMOS II & EXR Processor II and the Intelligent Hybrid AF (Phase & Contrast Detection) which promises a great improvement to the AF function of the camera as proved by the X100S. There is a list at the bottom with a break down of all the features of the X-E2, but for me this camera is all about taking a very well designed camera and making it take better photographs, simple as that. You're probably asking yourself, what about manual focus ? No huge changes here, you'll find the two different options available for a highlight or split screen, of which I've found I prefer the highlight option as it's less obtrusive in the frame, I noticed as well that the improved processor means the EVF reacts noticeably smoother and quicker in manual focus mode . I only had a few days with the X-E2 so this isn't as much as review but a 'First Impression' but the good news is I will be taking an X-E2 with me to New York City in November to put it through it's paces on the street and on some fashion shoots for one week, so I'll be able to update this post with more of an in depth analysis and a huge pile of photos !…….
See more pictures on www.kalejf.com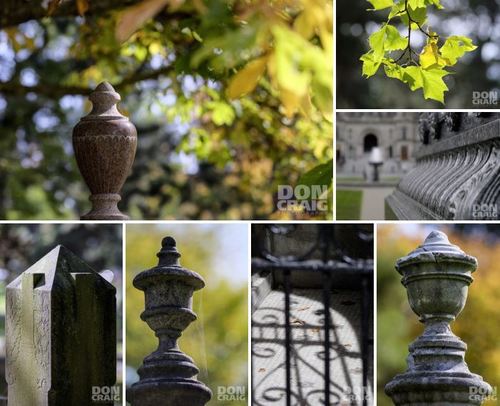 In the digital age, there is a never-ending chase to get the next best everything. In the case of photography, it is usually the next best camera body. Lenses tend to have a long life and lens technology hasn't changed significantly in the past half century. There have been improvements in lenses, no doubt, but the fact that I can use 40 year-old glass on my X-P1 with excellent results proves that lens technology hasn't gotten in the way of making good photos. (OK. So camera technology hasn't gotten in the way of making good photos either. Just bear with me). Real or otherwise, I believe there is the perception that digital camera technology is developing fast enough to improve the photographic experience with each new camera. I don't believe new technology makes better photos. You make better photos. But, as camera manufacturers refine their products, it can lead to a better shooting experience. Which, in turn, can lead to you making better photos. However, I am not going to argue this point, one way or another. And, I'm not going to argue about whether manufacturers use technology development as a means of selling more products, more often. That seems obvious. The question should be, does that technological improvement really matter to me, how I work and what I produce? Hopefully, the answer is a considered one and not just a continuation of the chase for the next best thing. in my personal quest to improve as a photographer, relating only to the equipment component here, I have sought the camera with which I can shoot effortlessly and get consistently excellent results. I don't want to think about how the camera works, rather, I want to concentrate on making the best possible photo. I want that camera to work and effectively disappear during the process…….
See more pictures on doncraigphoto.com

So the rumours were true: Fujifilm today announced the X-E2, a new, updated high end body for the X series cameras. If you followed the rumour sites over the past couple of weeks you probably already had a pretty good idea of the changes in store. Hard to control leaks I guess. But a lot of the refinements become obvious only once you've worked with the camera and in my opinion, these go far beyond mere specs and cosmetic alterations. I've been shooting with a pre-production version for a little over a week now, thanks to Billy, Guido, Evan and everyone at Fujifilm Canada. In fact, fellow canadian X-Photographers Don Craig, Kale JF and Riley Joseph all had a chance to shoot with one as well and we've even had some email conversations about it. I'm linking to each of their reviews at the bottom of this page and encourage you to read those as well for other impressions. I believe Kale will also be taking the camera to NYC pretty soon which should be an absolute feast for the eyes. The usual disclaimers about pre-production units apply (IQ not final for one) and there was obviously no raw support since it wasn't even announced while we were shooting with it, so everything you see here was shot in jpeg. Anyway, in case you haven't had enough of it, here's some gear porn for you ……
See more sample pictures on www.laroquephoto.com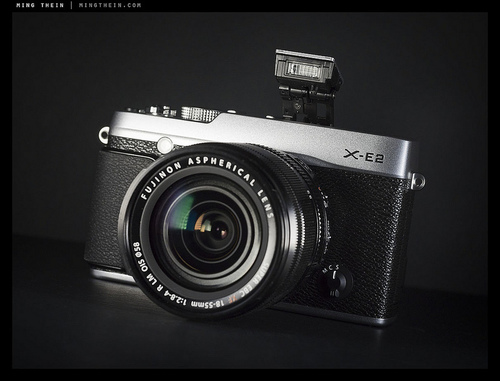 The Fujifilm X-E2 is a welcome update to last year's popular X-E1. The camera takes the innards of the X100s and puts them in an X-mount body; it isn't the X-Pro2 that a lot of users were hoping for, but it's a significant enough update – for those who had issues with AF speed at least – to warrant serious consideration. In fact, I was sent a list of 61 improvements the X-E2 carries; some new to the camera, some inherited from the X-M1 and others from the X100s. I personally have had a rather inconsistent experience with Fujifilm products; on one hand, I absolutely love their films – Acros is my mainstay in all formats – but was left highly expectant and then disappointed by several cameras, first the original X100, then the X-Pro1, the XF1 and finally the X20. These are cameras I wanted to love, but found lacking in several areas; ultimately, I landed up with M4/3 as my compact system choice due to maturity of cameras and lenses. Many have asked why I don't seriously consider the X system; I was offered a pre-production prototype by Fujifilm Malaysia, and I cleared a few days in the schedule to seriously revisit the system….
"All in all though, the X-E2 is a solid upgrade from the X-E1 and lower spec X-mount cameras and quite possibly the best X-mount camera yet; one hopes that Fuji will fix the shutter button, and continue their track record of useful firmware updates to address some of the operational speed issues" – Ming Thein
See more great sample shots on blog.mingthein.com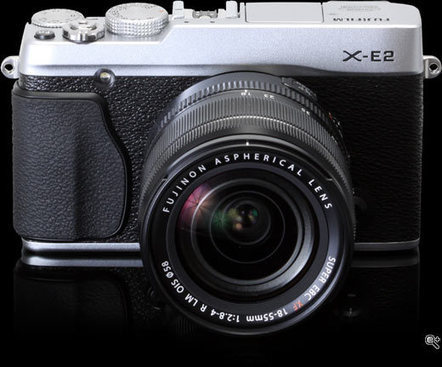 A little over a year ago Fujifilm announced the X-E1, the second body in its X system of mirrorless interchangeable lens cameras, designed as a more-affordable option for enthusiast photographers than the unashamedly high-end X-Pro1. We liked it a lot for its combination of 'old school' handling and excellent image quality, giving it our Gold award in our review, and since then the X-E1 has received a couple of substantial firmware updates that bring real improvements too. Now it's time for Fujifilm to to reveal its replacement – logically enough, called the X-E2.
The X-E2 is superficially very similar to the X-E1, with the same basic body design and control layout; at a quick glance it's almost impossible to tell them apart. It keeps the same top-plate layout, including analogue shutter speed and exposure compensation dials, and has the same 2.36M dot OLED electronic viewfinder. The rear of the camera is still covered in buttons in much the same places as the X-E1, but their functions have been rearranged. The headline updates are the sensor and processor: the X-E2 sports the same X-Trans CMOS II sensor as we first saw in the X100S, which includes on-chip phase detection elements for autofocus, and in concert with the EXR Processor II allows Fujifilm to claim the 'world's fastest autofocus' (although inevitably with caveats). There's also a much nicer rear screen: a 3″, 1.04M dot 3:2 aspect ratio unit, and a whole host of further tweaks and improvements. The net result is a camera that retains all the best bits of its predecessor, but has also been improved many respects…..
See on www.dpreview.com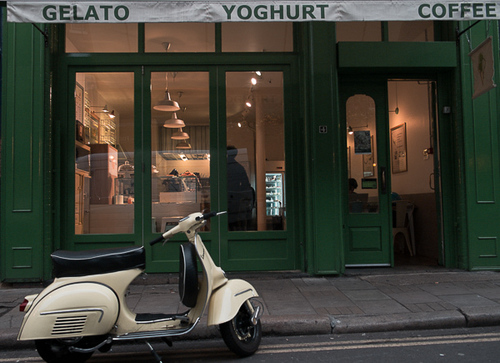 I have taken the plunge and bought a second hand Fuji X Pro 1. Why? A number of reasons. I needed a smaller camera system for some trips that could produce high quality commercial images but without the weight and bulk of my DSLR system. I had also had a chance to use the X Pro and it's sibling the X100sa nd both had blown me away both in terms of usability and in the 'filmic' quality of the images the sensor and lenses produce. I also hold my hands up and unashamedly admit to being seduced by the beautiful retro styling and the superb build quality of the Fuji's. I have some workshop ideas for the camera too, so there were commercial considerations in my mind also. As I bought second hand I didn't have a choice of lenses. The kit I bought came with the 35mm f1.4 prime (which I would have chosen even if I was buying new) and the 18-55mm zoom lens which I probably wouldn't have gone for, rather erring towards a set of primes. However, the zoom is by no means a 'kit lens', this is a full on, high quality piece of glass which is solidly made and performs incredibly well. So I may well hold on to it. Only time will tell…….
See on www.dougchinnery.com
Conclusion
This lens will be added to my kit. I do own a X100s but having the same field of view with a faster aperture on the X-Pro1 will definitely benefit me. I will not be selling my X100s.. probably ever. It has the leaf shutter with crazy fast sync speeds, it is small, compact and gorgeous to look at. The lens retails for $900 Canadian which I know seems expensive. But that is definitely cheaper than the Canon 35mm 1.4 and the Fuji is much sharper wide open in my opinion. And I'll end this post with one more shot of Curtis taken, of course, with the XF 23mm lens. If you want to see these photos larger as well as a few more taken with the XF 23mm head over and follow me at  my Tumblr.
See on rileyjoseph.com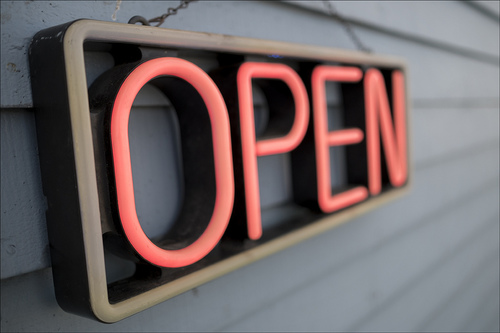 Just in from Japan, and due for release in the US and UK from next week, Fuji have finally delivered on the much anticipated 35mm equivalent lens for the X Series cameras. The XF 23mm f/1.4 R. The new Fuji 23mm lens is a beast – as fast as the excellent Fuji 35mm lens (at f/1.4), but with the latest AF drive and pull focus ring from the 14mm. The build quality feels superb – this lens is a chunky guy, with some reasonable heft, and a rather impressive girth. It takes a 62mm filter – which is annoying, as non of the other Fuji lenses I have take 62mm! It also has a HUGE petal shaped hood – which no doubt is technically wonderful – but looks out of place on the Fuji X series retro bodies. Maybe I'll swap it out in time, for a smaller 3rd party hood… Mounted on the X-Pro1, the camera really has a very nice weight and balance – especially with the Fuji grip attached. I also have a thump grip, and would recommend this to potential 23mm lens purchases, as it really helps to brace the heavier lens and camera body. AF is fast and smooth – manual focus feel is excellent, and the focus ring is very smooth to operate. One downside of the large lens body (and hood), is that it protrudes into the OVF by a huge amount. Even taking into account the smaller image area within the bright lines – you're loosing the ability to see the bottom right quadrant of the frame. This pretty much forces you to use EVF if you want to see what is in frame accurately. A vented hood would improve things somewhat, I might experiment at a later date…..
See more pictures on realphotographersforum.com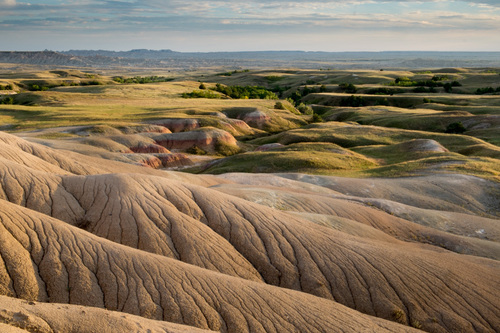 During our Badlands workshop, I've been shooting primarily with the Fuji X Pro 1 and the 14mm, 18-55mm, 60mm (macro), and 55-200mm lenses. Although, I must say that I still felt the pull to grab the D800 on many occasions (gallery coming soon!). Now, the X Pro 1 is not a D800 and I wouldn't take the X Pro 1 (yet) into weather conditions where I would have no problem grabbing the D800, and of course, there's the beefier build, 11 stop bracketing range, and multiple exposures available on the D800. In general, I was completely blown away by the X Pro 1 system, which weighs in at about 7 lbs in a shoulder bag. Let's see….hmmmmm……35 lb backpack…..7 lb shoulder bag…….35 lb backpack…….7 lb shoulder bag……..7 lb shoulder bag! Actually, I was thinking of taking the X Pro 1 system and my D800 and a couple of lenses to Cuba. That has been pared down to taking only the X Pro 1 system. Although, the screen was a bit grainy in low light, the images were not. The sharpness is remarkable and the file size is 91.4MB at 16bit! I NEVER used AWB, until using the X Pro 1. On this camera AWB (Auto White Balance) works great! So…….Ease of operation – check. Light weight- check. Short learning curve – check. Quality of lenses – check. File Quality – check +! Ergonomics? Ergonomics?? ………
See on tonysweet.com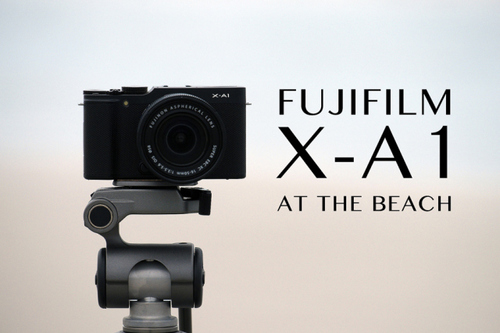 When I was given the opportunity to take a Fujifilm X-A1 with the new Fujinon XC 16-50mm lens for some test shooting I didn't hesitate. From my previous experience using X-Series cameras I knew the image quality was going to be good, but like all new cameras I had to find out exactly what I was in for. So where better to take a camera in Australia for some serious image testing? The beach of course! Tripod in hand I strolled in the rain to the vacant beach. The wind blew an icy breath and unexpectedly threw a shiver up my spine causing a whimsical body shake, fortunately no one was around to witness my embarrassing event. I found a position where the water sat calmly on the shore, reflecting threatening clouds in small sandy pools. With a firm hand I setup my tripod as if it was a flag marking territory on the moon and with a few clicks and turns the camera found it's home on top of the stable structure…..
See on fstoplounge.com