First Impressions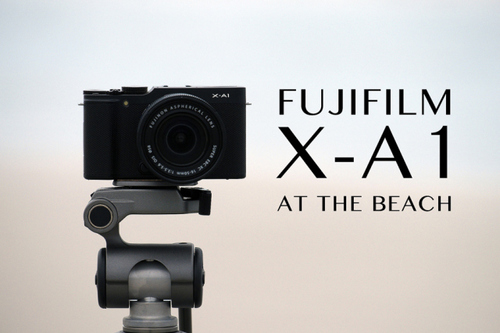 When I was given the opportunity to take a Fujifilm X-A1 with the new Fujinon XC 16-50mm lens for some test shooting I didn't hesitate. From my previous experience using X-Series cameras I knew the image quality was going to be good, but like all new cameras I had to find out exactly what I was in for. So where better to take a camera in Australia for some serious image testing? The beach of course! Tripod in hand I strolled in the rain to the vacant beach. The wind blew an icy breath and unexpectedly threw a shiver up my spine causing a whimsical body shake, fortunately no one was around to witness my embarrassing event. I found a position where the water sat calmly on the shore, reflecting threatening clouds in small sandy pools. With a firm hand I setup my tripod as if it was a flag marking territory on the moon and with a few clicks and turns the camera found it's home on top of the stable structure…..
See on fstoplounge.com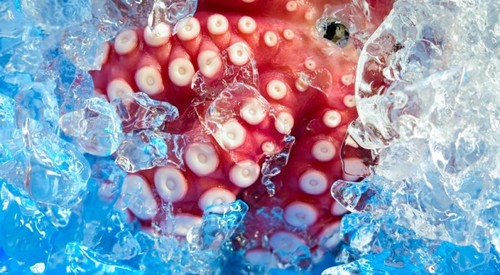 I just got back from an amazing week in Tokyo. It was an incredible honor to be invited by Fujifilm Japan together with some people that I greatly admire: David Hobby aka Strobist, Zack Arias and Kevin Mullins. My brain is still processing all the meetings and discussions we had with the smartest and kindest people at Fuji HQ. I'll report on that later. Next to the official part, we got to test the new Fujinon XF 23mm f/1.4 R. The lens does look and feel the part. It's a bit chunky but in a good way, this is after all the kind of fast prime lens you expect to last for many years. I'm sure the petal-shaped lens hood does a great job in keeping stray light out of the lens but it's a huge ugly plastic thing. I've never bought a 3rd party lens hood in my life, but if someone makes a more compact one in the same style as the ones on the 35 and 18mm, I'd probably get one. What's one of the first things every photographer does when he gets a new lens in his hands? Test if it's sharp wide open. And yep, that looks pretty sharp to me…..
See more pictures on confessionsxl.com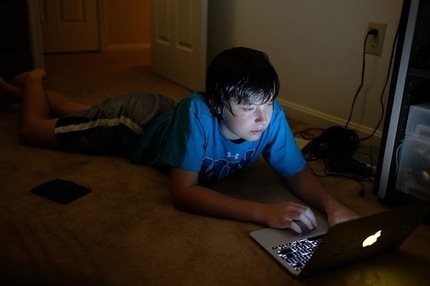 I am just back from a week in Tokyo, where one of the highlights of the trip was getting to play with a loaner 23/1.4 lens from Fuji. For those interested, here are the highlights after a few days of hands-on shooting:
She's a chunky piece of glass – although smaller than other 35/1.4′s, of which this is an equivalent. Balances very well on any X-camera (have used on an X Pro 1, an X-E1 and an XM1 — feels nice all around.)
Focus is super smooth and works great from the hip with focus peaking, FWIW. Perhaps surprisingly, this lens marries well with the diminutive XM1 with the screen flipped into a stealthy waist-level mode.
The shade, while optically ideal as a flower design, makes the lens feel bigger. My hope is that Fujifilm (or someone else) does an optional, rectangular shade a la the 35/1.4. Plus, it would look gorgeous. China, wanna make some money? Get on this, stat.
Is it sharp wide open? Oh yes, yes is it is. Screamingly tack sharp. Attached is a (dim, available-light) photo of my son playing Minecraft last night when he should have been in bed. 1/10th sec @ f/1.4 at ISO 800, hand-held. This is not a lab benchmark MTF test, this is a real-world, holy-shit-I-can-shoot-handheld-in-this-light shot.
See on plus.google.com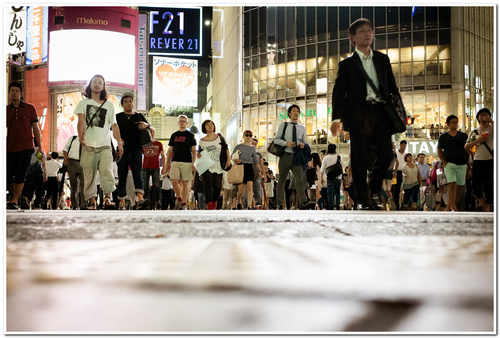 Yesterday I had the pleasure of using the XF23mm F1.4 lens for a day.
I've had a pretty eventful week.  Last Saturday I photographed a wedding in Rome, then I was privileged to be invited out to Tokyo by Fujifilm for some R&D meetings, presentations and the chance to shoot with the XF23mm F1.4 for the first time. I'm going to blog more about the trip itself and my time with the very good people at Fuji next week.  In the meantime, here are some images I shot with the XF23mm F1.4 yesterday whilst in Tokyo. The images aren't in a particular order, but they end with a snapshot of my kids running towards me when I got home….. (they were interested in the presents I'd bought them I think). In due course, I'll do a more concise overview of the XF23mm F1.4 itself but my opinion is not going to be anything other than – this is a FANTASTIC lens and a great addition to the X-Series mount lenses that Fuji have created. For me, 35mm is my perfect focal length and the 23mm lens on the X-Pro1, X-E1 or X-M1 works out at exactly 35mm.  I love the extra stop of light available over the equivalent focal length in the X100S.  The lowlight performance of this lens is smashing.  Absolutely smashing. The bokeh, especially in low light is just beautiful and the feel of the lens is great.  Combined with the focus peaking on the X-Pro1 and X-M1 I think this a great lens for street shooting and I'll definitely be using  it extensively for my wedding photography work. The images in this collection were shot on a combination of the X-Pro1 and the X-M1. I have to say Tokyo is one of the most amazing places I've visited.  The people, especially, are genuinely so kind and hospitable.  It's a place I hope to visit and explore further in the future. I only had a day, so a lot of these images are snapshots to a certain extent but I did try and get a range of shots to demonstrate the lens including verticals and macro close up images…..
See more pictures on www.kevinmullinsphotography.co.uk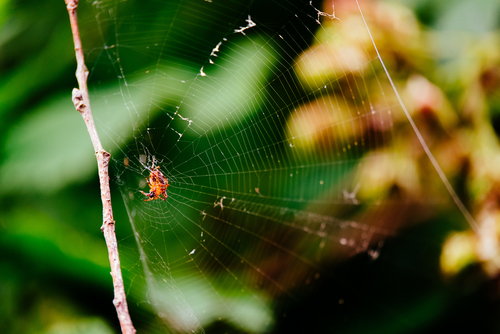 Last weekend I got myself a new lens for my Fuji X-Pro1: the Fujinon XF 55-200mm F3.5-4.8 R LM OIS. I've read numerous reviews on it and they all were really positive. Bu this post by Patrick LaRoque made me push the buy button. The lens arrived last Saturday just before I wanted to take the dogs out for a walk, so the lens went straight on my X-Pro1 and I was off. As I had expected, Fujinon didn't let me down. After the 30 minute walk I already knew this lens wasn't going back to the store. I'm not going to do another review on this lens, there are other websites that do that much better. You can, however, ask me anything in the comments section if you have any questions. The building quality is solid with an all-metal barrel construction like all Fujinon lenses and although it's a big lens it feels really good on the camera, not too bulky or heavy at all. Yes, it's a big lens, but hey, it's a telezoom! The image sharpness overall is superb, stabilisation (4x) works fine, it has smooth bokeh (!!) and like all Fujinon lenses you can set aperture right on the lens with the aperture ring (aperture marks aren't displayed on the barrel though, but is displayed on-screen). I love using it and the image quality is superb compared to the dslr zoom lenses I've owned before. I can't wait to try the 55-200 out when my kids start playing hockey again…..
See on byjansen.com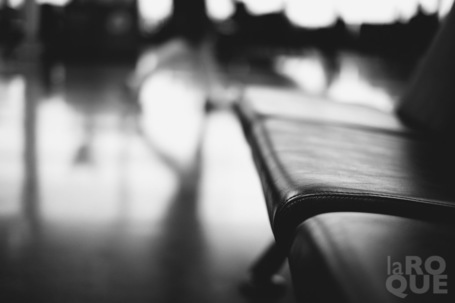 I never write objective reviews. The reason is quite simple: I never talk about things I don't actually use or plan on using. So everything I say is absolutely skewed, totally subjective and unequivocally personal. When I was told about the X-M1 camera Fuji asked if I would ever consider using it. My answer was immediate: no. The lack of a viewfinder was a deal breaker, period. But when they generously offered to lend me one of their newly arrived units (along with the continuously amazing X100s) for my Cuba trip, I obviously couldn't refuse. So in the bag it went along with both the new XC16–50mmF3.5–5.6 OIS kit zoom and XF27mmF2.8 pancake. I've gone back and forth on this review, trying to find the right tone. I wrote a large amount of it while in Cuba, wanting to stay true to my initial impressions. But I want to make something very clear before going any further: this isn't a bad camera. The image quality on its own is amazing, the X-Trans sensor delivering all the richness and clarity its older siblings are known for. But for me — as a photographer who has chosen to work with Fuji cameras — IQ is one part of the equation. In my opinion, for my use, this camera isn't what the X series is all about. With that in mind, here goes…..
See more pictures on www.laroquephoto.com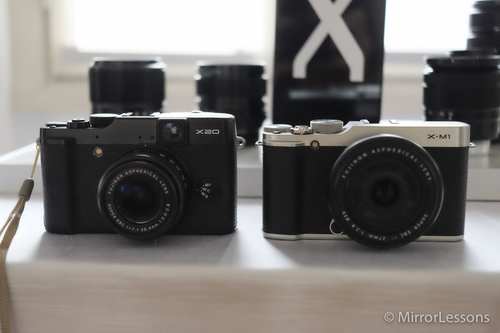 Though spending an entire afternoon at a press conference may not be everyone's cup of tea, I was more than pleased to have received an invitation to the Fujifilm Italia Press Conference held in honour of the release of their new interchangeable lens camera, the Fuji X-M1. Not only was it an opportunity to meet and greet other Fujifilm professionals, but it was also a chance to get some one-on-one time with the X-M1, of which numerous trial models were on display for journalists, bloggers and enthusiasts to handle.
Anxious to escape the ferocious hail storm that was raging through Milan at the time, I plunged into the conference room a half an hour early, where I was kindly greeted by the organisers of the event. As if by fate, they invited me to try out the X-M1 while I waited. For about 20 minutes, it was just me, the X-M1, and a rather deserted conference room. The first thing I noticed was that, while compact, it has an extremely ergonomic build. Though it is about the same size as the X20, I actually found it more comfortable to hold, perhaps due to its slightly chunkier build…..
See more pictures on www.bestmirrorlesscamerareviews.com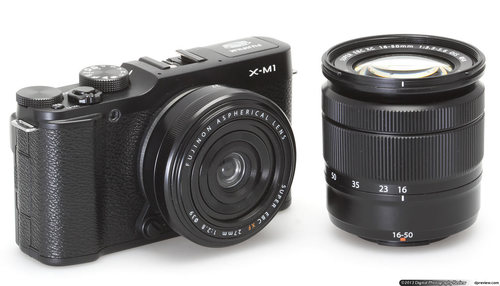 First Impessions:
The X-M1 is something of a departure for Fujifilm, and sees the company attempting to bring the X-system to a broader audience. So instead of the X-Pro1 and X-E1′s 'traditional' shutter speed and aperture dials it adopts a more modern interface, with twin electronic control dials and no eye level viewfinder. This means that it could be tempting to dwell on how it differs from its high end siblings, and the features it's lost. However, we think that this would spectacularly miss the point. Rather than worry about what it isn't, it's important to appreciate what the X-M1 is. Because in fact, it looks very much as though it might be one of the most usable, photographer-friendly small mirrorless cameras on the market. Other companies have generally made their small models as externally-simple as possible, for fear of driving away beginners, but Fujifilm has instead gone ahead and covered the X-M1 with more controls than you'll find on some entry-level SLRs. We're not sure if it's the smallest twin-dial interchangeable lens camera ever made, but it has to be close. Not so long ago buying a Fujifilm camera was something of a leap of faith – they'd be brilliant in many respects, but often hugely quirky and frustrating to use. But the company has made a concerted effort to listen to user feedback, and the X-M1 now looks like a very well-behaved little camera. Likewise, while third-party RAW support for Fujifilm's X-Trans sensor was initially distinctly patchy, both Adobe Camera RAW and Capture One now offer pretty decent output. Overall, then, the X-M1 combines a compact form factor with proper twin-dial controls, Fujifilm's lovely JPEG colour rendition, and a full range of exposure modes which means it can be used by a novice while still offering enough manual control to keep enthusiasts happy. The new XC 16-50mm F3.5-5.6 kit zoom offers a usefully wider-angle view than typical 18-55mm kit zooms, and impressively fast focusing. This makes for a pretty mouth-watering package that looks very close to the Olympus PEN E-P5 at a distinctly lower price point, and we're really looking forward to getting hold of a production sample to see just how well it works.
See on www.dpreview.com
Photographer Flemming Bo Jensen talks on FUJINON XF55-200mmF3.5-4.8 R LM OIS.

See on www.youtube.com
This morning I received the much anticipated Fuji 55-200mm zoom lens. Since I found out the delivery to Hong Kong was last night, I updated my firmware to 2.04 version, which is essential to take advantage of the autofocus system with this lens. The purpose of this review is to see what this lens can do in real life situations – no pixel peeping or technical gobly-gook information is here.

The lens was delivered to my place of work and I could not wait until lunch to take photos of street scenes. So I recruited willing staff to test out my new you.

See on www.jimsiano.com