First Impressions
I surprised myself with a Fuji X100s before christmas. Like probably many of you I was thinking long enough whether to get the camera or a 23mm f1.4 lens for my X-Pro, it wasn't an easy decision, but I'm happy with the outcome. My wife reaction was 'Oh, an other camera again, but it's cute…' Probably my first digital camera where she showed some interest and wanted to give it a try too. Here is one of the photos she took of me.But I don't want you to get bored(or scared) while watching images of me, so that's enough. The following shots are the result of the first couple of weeks with the camera which pretty much became my go to camera during this period…….
See more pictures on gaborimages.blogspot.de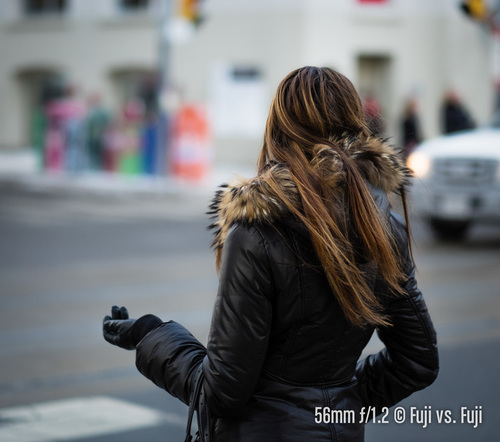 If you've visited this site before, you might already know that this lens is part of my "Ultimate Prime Kit," which consists of the 14mm ƒ/2.8, the 23mm ƒ/1.4, and the 56mm ƒ/1.2. These lenses all have excellent handling traits with one potential exception being the 14mm ƒ/2.8. Some people were finding the aperture ring a little loose on the 14mm. In fact, the first one I got was a little loose. Fortunately, I was able to exchange for one that is nice and tight. From my sample size of three 23mm ƒ/1.4's, there have been no issues with aperture rings and happily, even the pre-production unit of the 56mm ƒ/1.2 has an excellent aperture ring. The way it gracefully slides into automatic aperture mode is just like my 23mm ƒ/1.4. Though I don't think you'll want to use this lens like that too often. Switching between apertures has just the right amount give. I don't find it moves out of my chosen aperture too easily. The focus ring on the 56mm ƒ/1.2 is a different story. It might be my favourite focus ring of any lens I've ever used. Ever. This includes a bunch of Nikon AIS lenses which are regarded by many as the gold standard of focus ring dampening. The 56mm ƒ/1.2 has a gloriously "heavy" feel and weight to the ring. It's yearning for you to flick the switch to MF……
See more pictures on www.fujivsfuji.com
The Fuji X-T1 is the latest compact system camera release from Fujifilm and while the specifications are similar to the recent X-E2 the design of the cameras body, increase speed and weather resistance make this latest X-Series release and interesting option for both high end enthusiasts and professionals. Here Angela Nicholson takes a look at what the Fuji X-T1 has to offer……
See on www.youtube.com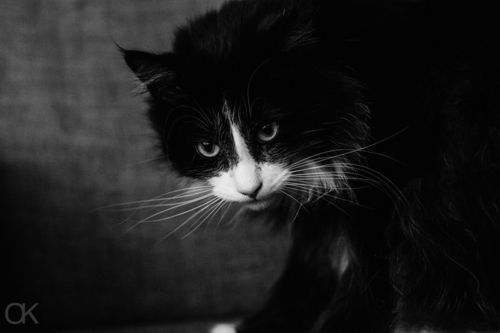 I will keep this article short and sweet. For one simple reason, to me, this lens is perfect. I've only had it for a few hours and already, I have fallen in love. Like many others, I have been waiting for an 85mm equivalent on Fuji's X System and just couldn't wait to get my hands on this highly anticipated XF 56mm f/1.2 lens. What Fuji delivered however, is beyond what I could have asked for. I am in awe of this lens and I urge everyone to go out and try it when it's available. From Street and Weddings to Visual Essays, and everything in between, I truly believe that everyone will get fantastic results from this lens. If you haven't already, you need to see Patrick Laroque's work with this lens. Truly exceptional. I leave you with just a few samples shots for now… Plenty more to come….
See on www.kammah.ca

---
Fujifilm Fujinon XF 56mm F1.2
Do you love my work and want to support me? If you're planning on buying camera gear, you can check out above-noted links. Prices remain the same for you, but a small percentage of your purchase value is valued back to me. Thank you!
---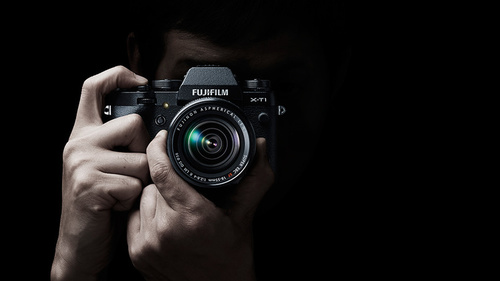 Leading up to yesterday's announcement, I had seen the various photos and spec lists that were being throw around on the web and creating such an incredible buzz. Everyone wanted Fuji to succeed where Nikon failed. Bringing not only a "retro-styled" DSLR to market but really taking advantage of all of today's Mirrorless technologies to make it a substantial release. Here's a sneak peak: they passed with flying colors ! While I am always excited about Fuji's announcements and releases, this seemed like it wouldn't be for me. I love rangefinder bodies and this looked like a DSLR. It seemed like it would be bigger than my X-E2. I couldn't really wrap my head around why I'd be interested in another body when the X-E2 was just right. Yesterday, I was lucky enough (Thanks Jerry and the FujiGuys) to get my hands on a review sample of this hotly anticipated new camera… color me impressed……
See on www.kammah.ca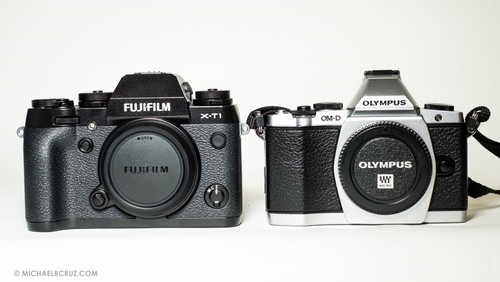 I have been an X-Series user since X100 and I have been lucky enough to have used pretty much the entire X-Series cameras and lenses; looking at the X-T1 I can say that Fuji made a big leap with this camera.  They made a new category with probably the best usable features that you need in a camera. There's a lot of photographers and photo enthusiast waiting for a new camera that will define a new category for the X-Series cameras, since the previous cameras that was released are more of updates of the existing models.  The X-T1 a bold statement from Fujifilm that they can compete among the best in the mirrorless industry. I currently have 3 camera system that I personally use.  A DSLR which is my Canon 5D Mark III and 2 mirrorless systems; namely Olympus OM-D EM-5 and my X-Series cameras.  I mainly shoot with the X-Series cameras right now but I am still holding on with my OM-D EM-5 since I feel that I still need it and it comes with useful features that is not on the X-Series cameras yet, but if I'm being honest right now, after 2 days with the X-T1, I'm starting to think that I might have no use for my OM-D anymore……
See on michaelrcruz.com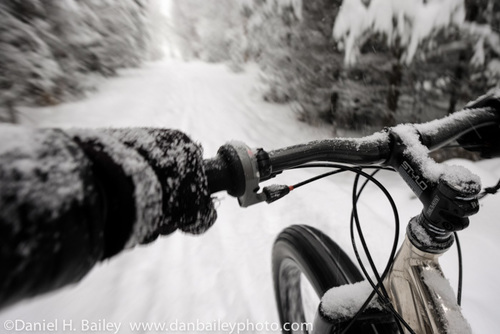 Overall Thoughts
I love the image quality that the Fuji X cameras offer and I love the the classic design and the high performance functionality that they're capable of. I won't speculate whether the new Fujifilm X-T1 will be anyone's DSLR replacement camera, but will say that it's a well thought out, refined offering that addresses the exact concerns of an action, outdoor, adventure, travel photographer like myself. With fast AF tracking, a high frame rate and a compact, weather sealed body that looks, feels and reminds me of my first camera, while packing in modern electronics that match the needs of current industry trends, the  X-T1 is an extremely solid offering that will get the job done, and that should have very broad appeal. In other words, this is the X Camera that I've been dreaming of. It's the camera that I've wanted ever since I laid my eyes on the X10, because I want quality, powerful features and style. The X-T1 has all those. If you've read my blog before, you know that I try to approach every subject with the same mentality, regardless of what camera I'm using. I've shot quite a bit of action with the X20 and X-E1. Where they do ok, the X-T1 will shine…….
See on danbaileyphoto.com
Fujifilm has finally announced their new X-camera with the X-T1. For those considering switching into the Fuji system, this might be that compelling camera. I've been using the X-Pro1 since launch and will not be upgrading to this. It's seriously tempting but I'm waiting for that significant image quality improvement. Here are some quick thoughts about it from what I've read and seen. Since it uses the same X-E2 sensor, image quality is going to be brilliant. Fujifilm jpeg is insanely good. If you're the type that don't want to waste time post-processing, well, this is the camera for you, as are all the X-cameras from Fujifilm. The top plate now has dials for ISO, shutter speed, exposure compensation, drive mode and metering controls. All the important shooting parameters can be changed now without going into the menus. This saves significant time. When shooting with manual mode, now you can use the ISO dial to go through the ISO that's right for the situation. Automatic ISO settings for manual mode does not make a manual mode……
See on www.daisukiphoto.com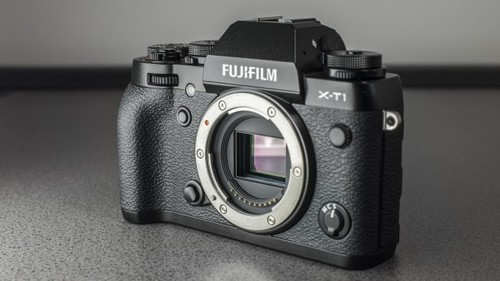 Early verdict
Although it's compact system camera and therefore has an electronic viewfinder, the Fuji X-T1 looks every bit as old-school as the Nikon Df. Fuji also has a little more experience of integrating such controls into a digital system than Nikon. First impressions after using a pre-production sample of the Fuji X-T1 indicate that it's a little slicker in this respect than its considerably more expensive full-frame competition. The new, larger, faster viewfinder on the X-T1 gives a very nice clear view and it looks very promising for use with moving subjects and developing action. The ability to see an enlarged section to one side of the whole scene could be very popular with manual focus fans – especially given that there's Fuji's Focus Peak Highlight and Digital Split Image view available. Some photographers are still uncertain about moving to an electronic viewfinder, but they are improving all the time and the X-T1′s looks excellent. As well as allowing an enlarged view for manual focusing, EVFs have the benefit of showing the image as it will be captured with all camera settings taken into account. I'm looking forward to giving it a thorough test to see if it really can take the place of an optical viewfinder. Some may be a little surprised that Fuji has effectively brought out two variants of the X-E2. The X-E2 with the rangefinder form and the X-T1 with an SLR-like shape and greater provision of control dials. However, the X-T1 is likely to have greater appeal for photographers that are more familiar with using SLRs and those who want plenty of direct control……
See on www.ecoustics.com
Conclusion
The elephant in the room is that it's not full-frame. At this point, one has to wonder if Fujifilm ever intends on making a full-frame sensor. Personally, I'd speculate that given the X-T1 obvious advantages and similarities to the X-Pro1 (OVF aside), that the only way they make an X-Pro2 — that would be expected to sell, that is — is if it's full-frame… which is impossible to do with the current X mount. My bet — pure speculation — is that we see a full frame X200 35mm f/2.8 first, but no X-Mount full-frame for at least 4-5 years, with a slew of new lenses, the most desirable of which we'll need to wait 2 years before getting our mitts on…  **cough cough** 56mm. Am I excited for the X-T1? Yes. Very. The advancements in the viewfinder's user interface alone have me more than excited. Besides, this camera just looks good — and I know that's a hipster point of view, but find me someone who uses a camera they don't on some level enjoy the aesthetics of? You can't. Do you think Leicas would be anywhere near as popular if they were shaped like an old shoe and painted neon green?……
See on petapixel.com