First Impressions
The Fujifilm FinePix X100 was a milestone camera in the industry as one of the first large sensor, prime lens cameras to achieve widespread popularity. Its classic look, obviously cribbed from a certain German camera maker, were justified by the excellent image quality its 35mm equivalent f/2 lens could produce. It was also a rare example of a camera its maker continued to develop, long after it hit the market. An original X100 running the latest firmware is a much better camera than the one that Fujifilm originally launched. Impressively, this work continued even after the second-generation, Fujifilm X100S had been launched. Fujifilm has continued this process of improvement, fine-tuning and evolution to create the X100T. From the outside it looks very much like the original model but it's packed with a host of changes, modifications and additions that promise to make it still better than what's gone before. There's a Japanese approach to continuous improvement often refered to as 'kaizen,' and it's hard not to see its application in Fujifilm's approach to its X series cameras. So, at its heart, the X100T shares its core features: the 16 megapixel CMOS sensor with X-Trans color filter array and excellent 23mm f/2 lens with its predecessor, the X100S. But almost everything beyond that has been reworked, re-assessed or refined…….
Source: www.dpreview.com

---
Fuji X100T
Do you love my work and want to support me? If you're planning on buying camera gear, you can check out above-noted links. Prices remain the same for you, but a small percentage of your purchase value is valued back to me. Thank you!
---
Fujifilm is a company resurgent. Beginning with the original X100, we've seen the company go from also-ran to innovation powerhouse. Even more importantly, the company has a sterling reputation for listening to its customers—a reputation that has converted many fans of the big two DSLR makers into mirrorless X-fanatics. Never content to leave well enough alone, Fuji has debuted the latest version of the camera that kicked things off. The X100T (MSRP $1,299.95) is the third iteration of Fujifilm's digital rangefinder-type model. We were able to get our hands on it at Photokina 2014, where we had to fend off voracious X100 owners just to spend time with the camera: a testament to how strong and enticing Fujifilm continues to be…….
Source: cameras.reviewed.com

---
Fuji X100T
Do you love my work and want to support me? If you're planning on buying camera gear, you can check out above-noted links. Prices remain the same for you, but a small percentage of your purchase value is valued back to me. Thank you!
---
When Fujifilm make announcements about new cameras or lens I always react with acute excitement. Ever since the release of the weather sealed Fujifilm X-T1 I have been longing for the release of their first weather sealed lens. When Fujifilm announced the XF 18-135mm lens with image stabilisation I couldn't wait to have a completely weather sealed system for out in the Northern Ireland mountains. Please note:  that all of the images in this post were captured with a pre-production version of the lens and, Prototype 7 (as I knew it) felt as close to a finished product as I would imagine and a great lens it was to. Weather sealed, image stabilized and a range of 18mm through to 135mm (f/3.5 to f/5.6) it is a versatile beast. Having updated the firmware on my X-T1 to 1.10 it was time for some initial testing. I should say I am not going to get into the technicals of the lens, it is pre-production, the images are processed in Lightroom and for a number I have used the "upright" correction as no lens profile exists at this stage. For a preproduction lens I have to say it performed amazingly well and the images required very little work……
Source: www.flixelpix.com


First off, this isn't a review of the X-T1. There are plenty of those out there. This is just my view on shooting with this wonderful little gem. I've shot with Canon for the past 25 years and also Nikon but in the past few months, I sold all the Canon gear including the 5D MkII and several L series lenses and also I sold the Nikon D800 along with the Nikon 105 macro and Tamron 24-70. Do I miss that gear, absolutely not! I don't miss hauling everything around in a giant Lowepro backpack and having neck cramps from walking around with the camera around my neck for several hours. Now everything fits nicely into a Tenba messenger bag along with my 13″ MacBook Pro. Ahh, so much lighter. I bought the X-T1 kit that included the 18-55mm zoom lens. The only reason I went with the kit was because I saved about $300 off of the price of the lens. I prefer shooting with prime lenses so I also have the 23mm 1.4, the 27mm 2.8 and the 35mm 1.4. But if you notice in the above picture, there is a Voigtlander lens on the camera. What? Blasphemy! Actually no, it's not blasphemy, it's an awesome combination with the camera. More on that in a bit. So, what do I like best about this camera……….

See on www.concreteshadows.com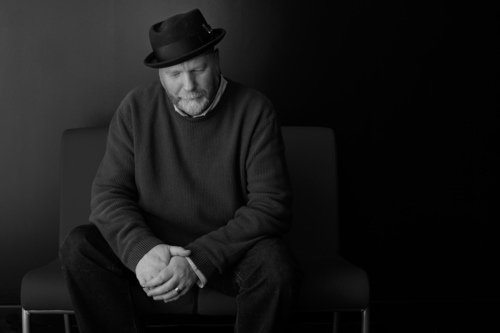 I have had a Fuji XT-1 for nearly 3 weeks now, and have to admit to being completely swept off my feet with this camera. I am a gadget lover, but never try to let the work I do be influenced too heavily by what gear i do or do not have. Wanting to work more location lighting , and not being able to afford portables strobe solutions, I learned how to make the most from small flashes i did have with Chinese import soft boxes. Then as skill, experience and finance available rose, upgrades were made. But the Fuji XT-1…well…that has changed my direction as a photographer. Its not so much the results that are having an affect, yes the fuji jpegs are lovely (never been so frustrated at not being able to use lightroom), but its more the form of the camera that revolutionized the way I'm shooting now. First things first though. I use a Nikon D800. Its a bit of a beast. Its heavy after some use, the lenses are heavy, the file sizes are humongous, but its my perfect camera, a great studio camera, high resolution in a well known and loved Nikon format, that pairs effortlessly with all my best glass, with great video function. But as a work camera, it comes out of the bag as and when a job is needing done, not necessarily when I want to take an image. The Fuji XT-1 is light, super light. It weighs nothing in my bag even with the two primes that i have – the 35mm and the 18mm primes.  It fits nicely in the hand to carry around without it being obtrusive. Which means I always have it on me, which in turn means I always have a camera to hand to create images in a RAW format at a really good resolution. So now I'm back to constantly looking for and creating images……
See on www.photosbygalloway.com
After a two-month long post-pre-order wait, I finally have my Fuji­non XF 56mm f/1.2 R… I have barely had time to shoot with it, and am look­ing for­ward to a head­shot ses­sion tomor­row morn­ing and then a wed­ding next week when I'll really get to put it through its paces. As some­one who pre­vi­ously owned and loved both the leg­endary Canon EF 85 f/1.2L and the super-quick Canon EF 85mm f/1.8, all I can say is that I am aston­ished by the lens. It seems to have all of the strengths of a good wide aper­ture por­trait prime with none of the weak­nesses. Yes, the edges are soft at f/1.2, but you're shoot­ing at f/1.2. And the cen­ter is dead sharp….
See on markschuelerphoto.com
Love at first sight

I guess this is what is known as love at first sight. A perfect match. When you know there is no need to further test, or to "date" a little bit longer because you simply know it will be a long-lasting and happy relationship. There are plenty of detailed reviews online and plenty of technical data sheet about the camera and the lens, there is no need to cover again that kind of information. All I can say is that the camera is designed to fit perfectly in the hands and to have that kind of tactile feel that only a vintage camera could offer and is designed with a lot of technology inside but with a simple usage in mind. And the lens, is just amazing: wide open is razor sharp, it has an impressive OIS that can easily hold 5 stops, all you have to do is get out and shoot. And this is what the X-T1is made for: to simply take beautiful picture, to forget about the technical race and to focus on what should be every photographer's main concern: making stunning images……

See on fujifilmblog.wordpress.com

---
Fujifilm Fujinon XF10-24mm F4.0
Do you love my work and want to support me? If you're planning on buying camera gear, you can check out above-noted links. Prices remain the same for you, but a small percentage of your purchase value is valued back to me. Thank you!
---
Earlier this week I had a chance to touch, taste, smell, and feel the new Fujifilm X-T1. I'm trying to lighten my load of camera gear. My Canon 5DMIIs are just too heavy for me. They pack weight when traveling. I'm a small guy so I can't carry much with me. I was hoping to switch over completely to Fujifilm with this camera (I do own a x100s). My first impressions of the Fujifilm X-T1 tested with the 18-55mm F2.8-4 and 35mm F1.4 are the following:

Much lighter than my Canon 5DMIIs!

The grip feels solid.
The EVF magnification is amazing.

Auto focus works like a charm. Much faster than my x100s.

I don't like the lock on the ISO dial. That should be on the exposure compensation dial.

The focus assist button in the back can be accidentally be pressed. It's not one of the customizable programable buttons.

Couldn't get the Fujifilm app to work with the iPad.
One thing still in question: is cable tethering an ability of the X-T1?…..
See on blog.jekuarce.com
I had a great day on Monday. I visited a photography show here in the UK and came out with what I had hoped; a Fuji X-T1 and a play with the forthcoming 10-24mm lens. Firstly, the X-T1. I had a quick play at the Fuji stand and if I'm honest, I wasn't so sure about it at first. However, after a few minutes, I was already starting to get into it. I noticed the directional buttons aren't quite as easy to find as on the X-Pro1 without actively looking for them. Also, compared to the X-Pro1, it's a button-fest. The X-T1 has lots, and lots of buttons. Where I thought it might replace my X-Pro1, I'm now planning to run them side by side for a while and possible for good. I have a Leica and I adore it. It has a very simple layout and produces great images. The X-Pro1 has very similar ethics. However the X-T1 is an out-and-out miniature DSLR in my opinion, and this is a great thing. It will suit my event photography extremely well, whereas the X-Pro1 struggles to keep up. Other benefits include…….
See on www.getdpi.com

---
Fujifilm Fujinon XF10-24mm F4.0
Do you love my work and want to support me? If you're planning on buying camera gear, you can check out above-noted links. Prices remain the same for you, but a small percentage of your purchase value is valued back to me. Thank you!
---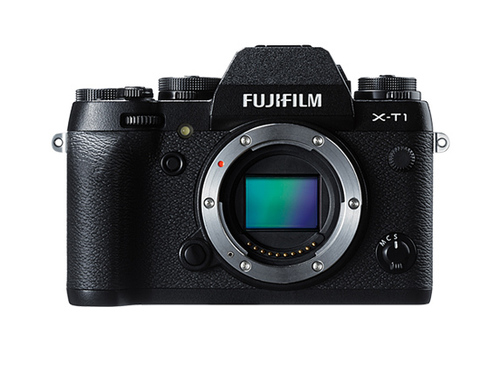 Got to play with X-T1 at the local Fujifilm store, together with Zeiss 12mm, Fuji 14mm, 23mm, 27mm, 35mm, 56mm 1.2 and 55-200mm lenses.  Coming from X-E2 and have used XPro1/X-E1/X100, here are my impressions:

The EVF is not as lag free as everyone was saying here.  It feels about the same as X-E2.  Blurring still occurs when I pan the camera horizontally. The blurring is more noticeable with wide angles lenses and less with telephoto.
The EVF sure looks big and the uncluttered display is nice (Fuji should have done this since day one).
The handgrip design is very nice.  It feels solid and secure.  I'm using the Fuji grip with X-E2 and I'm pretty sure I can skip the additional handgrip with this one.
The EV compensation dial is not as stiff as someone was reporting here, about the same as X-E2 and I have no problem changing it with just my thumb.
The 4-way controller is sure hard to press.  The buttons are sloped/recessed towards the center which makes them harder to press compared to having flat buttons.
The shutter dial detents do not feel quite as positively as X-E2, it has a bit of a mushy feel.  Same with the dials for changing metering and drive mode.
The tilting LCD has a solid feel.
8fps is fast and I can keep shooting without any slow down.  With X-E2, high speed shooting slows down after a second or two.
During the high speed shooting mode, there is no live view between frames.  All I saw were 8 frames presented within the second.  This is the same as X-E2.
AF seems about as fast as X-E2.  It could be a little bit faster (hard to tell), as the X-T1 seems to drive the AF motor faster.
Shutter sound is quiet, which is the same as X-E2….
See on www.dpreview.com