Fuji X-E1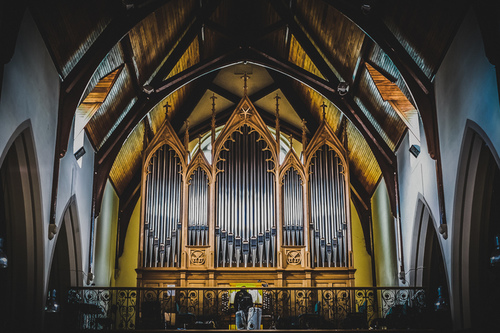 It's been a few months now since I made the choice to go full Fuji when photographing weddings, the choice was one I was thinking about ever since getting my hands on the XE1 and the 35mm lens, after having this along side a Canon 5Dii I was thinking how I would be happy doing a whole wedding using only this lens and camera. Since then I've invested in a full bag of fuji gear which I'm using at every wedding now, its light, small and gives incredible image quality, it also helps me remain inconspicuous when shooting, as I'm a documentary photographer I don't want to be waving massive lenses about attracting loads of attention…..
About 3 months ago, as some of you probably already noticed it, I bought my first mirrorless: the Fuji X-E1. And after these months I think I get a proper idea of how good or bad is this camera. This is not going to be an extremely detailed review of the performances of this camera, I didn't do any scientific tests, apart a few photos to compare with my Canon 6D, it's just my experience with this camera. Why I bought this camera? The main reason I wanted this camera was primary to have a good camera always with me, as I don't like to carry my heavy DSLR with me all the times, and maybe because I'm getting older my back told me that he had enough of heavy camera bags, so I needed something light & small, but at the same time I wanted to have a DSLR-like image quality, something that I can't have with a more traditional compact camera or even a prosumer…..
See on musicphotographer.eu
Once again,today will be the another portrait day. Model of this photoshoot will be Mabelle which is also a friend a Celine. Theme of the day is inspired by Japanese Geisha and Fan dance. We also tried different types of lighting in this photoshoot to evoke the photo emotion. Anyway, the entire photoshoot is done using Fuji X-E1 and Fujinon XF 35mm 1.4 and flash. So, enjoy it :) ….
See on mengyeap.blogspot.de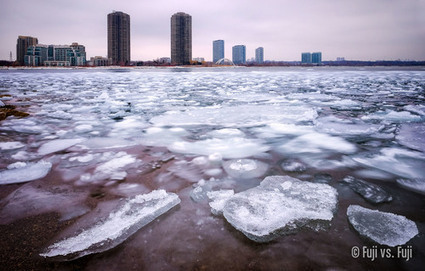 One thing I love about where Fujifilm are with their cameras, and where I really hope they continue to take them,1 is that almost their entire line of X Series cameras have the same 16 MP X-Trans sensor. All we have to do is choose the body that's right for us. Want a super compact street shooter? Grab an X100S. Need to change lenses? The X-E2 is probably right for you. Shooting in poor weather or need continuous AF? X-T1. As you move up or down the line, there is no improvement or, more importantly, compromise in image quality. I love that. Even crazier, the same image quality reaches back to cameras that have already been replaced. Case in point, I made the images in this post just this morning. Three are made with an X-E1, one with the new X-T1. If you can tell which is which without looking at EXIF data, you're lying……..
See on www.fujivsfuji.com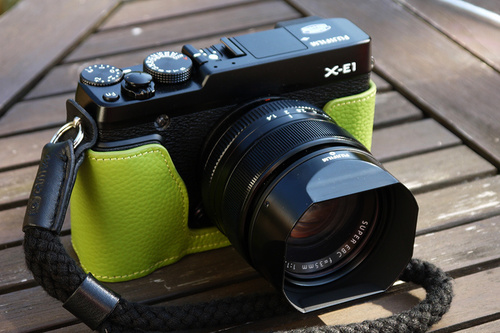 Im Gedankenaustausch kam es zu folgenden möglichen Theorien:
Ich hatte die Sony nicht lange genug, um mit ihr warm zu werden. Hmmm… kann sein, aber ist es nicht auch ein Zeichen, dass man mit einer bestimmten Kamera erst "warm" werde muss? Mit meiner Fuji X-E1 dauerte es keine halbe Stunde und ich kannte mich schon in allen wichtigen Einstellungsmöglichkeiten aus. "Warm" wurde ich mir ihr sofort.
Das Exemplar der A7, das ich hier hatte, war irgendwie nicht in Ordnung. Kann natürlich sein. Das ist jetzt weder zu bestätigen noch auszuschließen. Wäre schade, wenn mein Eindruck durch eine leicht fehlerhafte Kamera beeinflusst worden wäre.
Ich suche nur nach Gründen, mir KEINE A7 kaufen zu müssen. LOL, diese Idee stammt von mir selbst. Es ist natürlich gut möglich, dass ich, um nicht in Versuchung zu geraten, über-kritisch mit der A7 umgegangen bin.
Die Sony A7 passt mir einfach nicht richtig. Dies scheint mir die nachvollziehbarste Theorie zu sein…….

See on retrocameracs.wordpress.com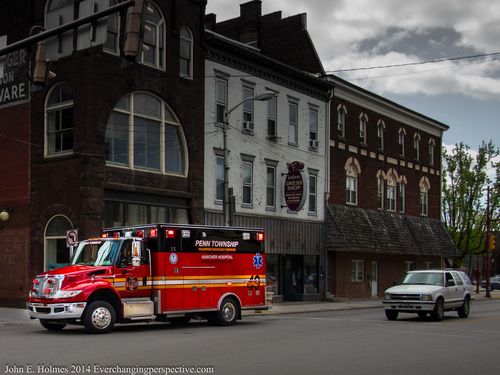 n the past 4+ years that my blog has been up, I have used lots of different cameras. The sensor sizes have varied from 1 / 2.33 to 1 / 1.7 to micro 4/3 to APS in more different cameras than I can count, or remember. The quality of my images has varied a bit with general improvement as time went by and as I predominately used APS size sensors. During this evolution my highest image quality (IQ) was obtained with my Fujifilm X100 and then with my Fujifilm X-E1 cameras and various XF lenses. Another major factor in my improvement in IQ was achieved through my switch to taking my pictures in only raw format and then using various software programs to develop them. The issue I am pondering now is "what is next?" Should I continue to seek better image quality or just worry about getting the picture?……

See on everchangingperspective.com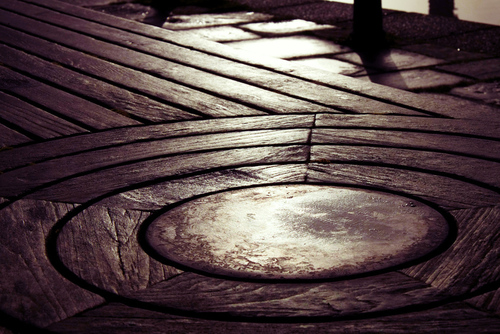 Just a quick walk around Bristol gave a nice opportunity to try a few shots, probably more abstract rather than a true record. Also wanted to try some of the in-camera JPEG filter options. Was nice to be able to take my time during the shooting and also no editing afterwards other than just resizing for this site. Quality is terrific straight out of camera, I'm always enjoying the experience of picking up my X-E1 and just taking photos…..

See on fujiphotographer.co.uk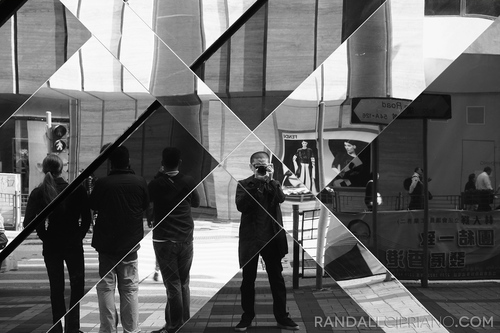 A little over 2 years ago, I was introduced to the Fujifilm X-Series by a friend with his X-Pro1. I wouldn't have thought back then that a few weeks later that I would be using another APS-C based camera having just ordered my first full-frame DSLR. It's even funny how the day I first met with the guys at Fujifilm Philippines and Niko, was actually the day I got the full-frame and even had it during the meeting, box and everything. You can already guess what happened a few days after that meeting. Suffice to say, the X-E1 threw a wrench in my gear upgrade plans. It wasn't the perfect camera but neither is any other camera. What I realized was how I could take it almost everywhere without breaking a sweat. I could shoot more and be less tired and frustrated. And the image quality was surprisingly good for what people were calling a hipster's camera. It was probably that same notion that drove me to like this camera more; just as people were telling me a few years back how my DSLR couldn't do infrared photography without modifying it…….

See on www.randallcipriano.com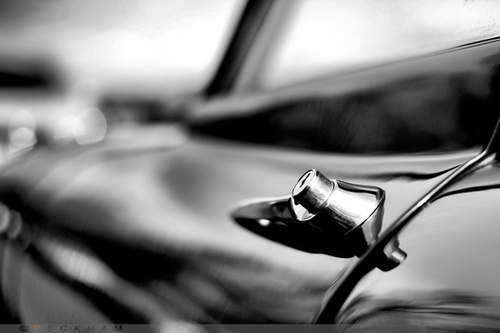 Being lucky enough to own a VW Camper Van I have the huge pleasure of travelling in and around the UK on the weekends. This fits with my photography really well providing be with a rich and ever changing environment. I often choose places to visit based on interesting cities, towns and landscapes that I would like to photograph. Having a full time job in engineering getting to the weekend and spending it in another city is just fantastic. This weekend Mrs P (Michelle) and Bunnie the puppy Maltese and myself headed for the historic city of Stamford on the great north road between London and York. This is a town that has unusual features, not only does it have beautiful grand old and historic buildings, cobbled streets, and masses of history, its most striking feature on the landscape is 3 church spires. More of the streets and the photos in later in another blog because this item deserved a post of its own. I choose to shoot black and white, and found one of these beauties in the car park. The drop dead gorgeous Jaguar E-Type 4.2. Yep. Fully restored and simply stunning……..

See on simonpeckham.wordpress.com
… I tested the Helios 44m in a lot of situations, and it still produces awesome or pleasant photos. I tried using the Fuji X-E1 with 44m combo for street shoots, still life, landscape and of course, portrait shoots, and the lens produces awesome results (Do check out my blog for more of the photos produced). Some might say it will not be as good as the new Fujinon XF 56mm f/1.2 and I believe so too. The Fujinon XF 56mm f/1.2 sounds and looks like a very sexy lens (very tempting) but that will not make the Helios 44m a bad lens. In fact if you compare the price of both lenses, the Helios 44m might be a beautiful lens you would be happily using yet having the funds to purchase other available lenses or support other stuff in your life. So, sometimes it is good to look backward and make a vintage alternative. Good day ahead……
See on findingrange.com