Fuji X-E1
At last count I had visited Iceland a total of three times, the first I was an amature photographer and went with a Nikon D60 + 18-105 lens, the second I had got better and went with a D90 +24/50/135 lenses, the last time was after I fell for Fuji and went with 2 XE1′s; 8mm, 18mm, 35mm, 60mm and 50-230mm lenses. I've blogged about my time in Iceland before but have decided to put this post together to keep it all in one place and show you some photography of this awesome place! One thing that keeps me coming back to Iceland is the quick changing nature of the weather and the raw unspoilt landscapes that greet you around every bend, as this was my third time out I was very much ready for what would be in store and some very good ideas of places I wanted to visit. All the photos here were shot on 2 Fuji XE-1′s the size and weight of these cameras make them great for travel and the image quality is just incredible, at no point did I feel the need for anything more that the gear I had and would be happy to travel anywhere in the world with just this small bag of gear…….
Source: www.colinnichollsphotography.com
… I shot the concert with my Fuji X series gear, using the X-T1 with the XF 56mm/F1.2 and the X-E1 with the XF 14mm/2.8. I was curious if the Fujis would hold up to a real world stress test like this, and it's almost anticlimactic how little trouble I had. The older X-E1 has some autofocus issues in the dark, so I stuck the wide angle on it to reduce the amount of focus hunting; and the X-T1 nailed most of the shots without any problems. As usual, quick access to ISO / shutter speed / aperture dials was a lifesaver…..
Source: www.matthiaslambrecht.com
We have just got back from a week away in St Ives. It's one of my favourite places to visit in the UK and when you get the weather it's just about perfect. St Ives is blessed with some fantastic beaches, which essentially surround the small fishing town. The harbour area is the bustling focal point of St Ives with its shops, restaurants, cafés and traditional old pub – The Sloop Inn. The tables outside the pub face the harbour and it's a great spot for people watching. On elf the first things I do when I arrive in St Ives is order a pint of Doombar, sit back and just relax. The atmosphere is unique. Local fishermen mix with tourists and conversations play out against a background soundtrack of waves gently lapping on the shore and the shrill sound of seagulls. The only sound more shrill than the gulls is the screams of newbie tourists losing their newly purchased ice-creams and pasties to the swooping airborne aggressors. Here are a few photos from this year's visit.  The pictures here were taken on the Fuji X-Pro1with mainly the new 10-24mm f4 and the X-E1 with the 55-200mm attached. The reason for the two bodies was that it enabled me to cover a wide range of shots without changing lenses in what can be a fairly dusty environment with all that sand swirling around………
Source: paulmellingphotography.com
A lit­tle while ago, I spent some qual­ity time com­par­ing the Fuji X-E1 to the newer X-E2. I tried to give an hon­est appraisal of both cam­eras, point­ing out where the X-E2 had leapt for­ward, and where it still fell short. In that com­par­i­son, I praised the X-E1 for its excel­lent value, image qual­ity, and over­all abil­ity next to its younger sib­ling, even as I declared the X-E2 the over­all bet­ter cam­era. That was back in Jan­u­ary, and things didn't change much until early May, when I picked up a sec­ond X-E2 for wed­ding work, and thought about putting the X-E1 out to pas­ture. Since the X-E1 vs. X-E2 com­par­i­son has been one of my most-searched and most read blogs, I fig­ured it was worth talk­ing about what changed between now and then… and maybe I'll talk a lit­tle bit about why I don't have Fuji's newest dar­ling, the X-T1…….
Source: markschuelerphoto.com
If I needed a reminder that I should find a little more time for cityscapes and architectural photography, then I certainly got that on my recent visit to London. I was down for a meeting to discuss a women in photography programme for the Photography Show next year and took the opportunity to travel down on the afternoon beforehand, hoping for some great conditions for photography. How lucky I turned out to be! I was staying in a super flat owned by friends near Holborn – it's on the 10th floor of a tower block and offers some great views over London. I waited a while before heading out – to see how the conditions were going to develop – and, in the meantime, had fun doing abstract shots of some of the nearby buildings……..
Source: www.lizzieshepherd.com
Detail of the update
The firmware update Ver. 2.30 from Ver. 2.20 incorporates the following issues:
Addition of compatibility with "XF18-135mmF3.5-5.6 R LM OIS WR"
To ensure that autofocus performs as expected, upgrade the firmware for the camera.
Change of aperture display for zoom lenses
Display of aperture value when zooming with the shutter button pressed halfway will become same as the display when zooming without the shutter button pressed.
Source: www.fujifilm.com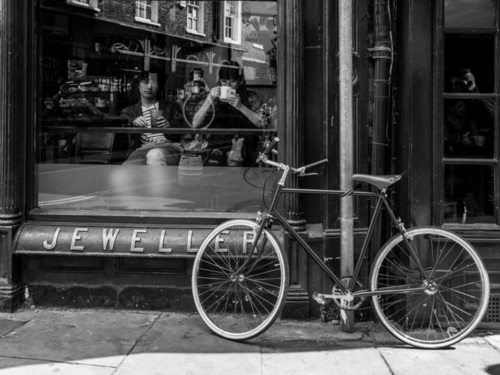 I'm quite fond of shooting black and white – it has a certain charm and character that can turn a scene that looks mundane in colour into something with impact. Although I use my camera in RAW mode, I often use the black and white film simulation so what I see on the screen and in the viewfinder is not in colour. Since I'm shooting RAW I can always process the image in colour later on, but limiting things to black and white at the point of capture helps focus my attention. It makes you acutely aware of how the light falls on your subject, the shadows that it forms and the contrast between them. Here's a selection of some of my favourite black and white shots taken over the past few years, I hope you enjoy them. The featured image above was taken in York and shows one of the historic shops that now serves as a café…….
See on lightpriority.net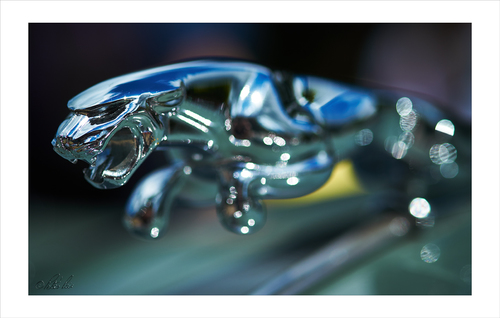 I took my full arsenal of equipment today, namely my Fuji X-E1 with the XF18-55 and XF60mm lenses. Both lenses were well suited to the task, one with its wide angle ability could open up the 'faces' of the cars whilst the macro could get close-up detail shots. Using a wide angle lens and getting in close will distort the images, perhaps unflattering for people, but for vehicles it's good. The car front becomes stretched and open, showing it in its full glory. I love wide angle lenses and that reminds me to put a dedicated wide angle on my shopping list…..
See on www.surroundinglight.com
Wow. Big news. Still can't believe that I actually did it. A few weeks ago I sold my entire Nikon DSLR equipment and have switched to the Fuji X system. After 20 years of being a loyal Nikon customer I finally decided to take a step into the future. Over the years, I had amassed a collection of lenses, flashes and small tools such as remotes, batteries etc.. Nikon had never let me down. As a matter of fact, I simply loved my Nikon D800. It is an amazing camera with probably the best possible image quality out there in the market. But it was time to move on and I am actually very happy that I switched to the Fuji x system. In this post I want to share a few thoughts about making such a drastic switch. The Fuji X system belongs to the category of the mirrorless cameras. They are significantly smaller and lighter than modern DSLRs. These cameras used to suck in the past because they either didn't have a viewfinder or it didn't really work…….
See on sftwins.com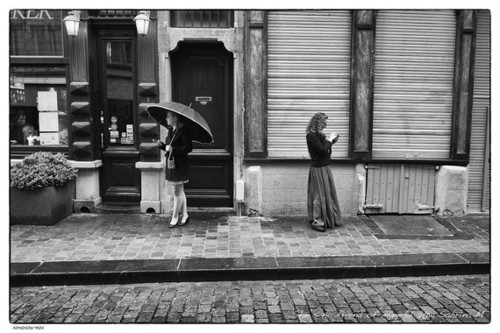 One of the most important things about street photography is to have a keen eye for your surroundings. Sometimes, it's the subtle relationships that make for a great image. Take a quick look at this photo by Flickr user Sabrina M., and you'll notice it has nice framing, strong lines and a pleasing composition. But it's the subtext of the photo — the emotional distance of the two women — that makes it great. The women are standing just a few feet apart, each smoking a cigarette and each seemingly oblivious to the other. It's almost as if they're taking great pains to avoid making eye contact. Are the women using their cell phones because they need to send important texts or is it because it gives them a reason for not making small talk? These are things that Sabrina says went through her mind when she came upon this scene in her hometown of Antwerp, Belgium. This photo was taken near Antwerp's city hall in an area where many of the homes have survived from the 16th Century……..
See on www.huffingtonpost.com