Fuji X-E1
FUJIFILM Corporation will be releasing firmware upgrades for its premium interchangeable lens cameras; X-E2, X-Pro1 and X-E1 to enhance functionality. Fujifilm is striving to keep the level of technology offered on this model as up to date as possible so that purchasers of X-series cameras will have greater longevity of use.
[ Firmware versions ]
FUJIFILM X-E2 : Version 3.00
FUJIFILM X-Pro1 : Version 3.40
FUJIFILM X-E1 : Version 2.40
[ Scheduled release date of the firmware ]
18th December 2014
[ Main feature updates from the firmware for X-E2 model ]
1. New Classic Chrome Film Simulation
The X Series' Film Simulation modes represent Fujifilm's wealth of experience in color reproduction technology. "Classic Chrome", which delivers subtle colors and beautifully muted tones reminiscent of vintage reversal film, has been newly added to the existing selection.
2. Interval timer shooting
The new Interval timer shooting function allows X-E2 users to capture time lapse photography. Set the starting time, the shooting interval (1 sec. to 24 hr.) and finally the number of frames (1 – 999), and the camera does the rest.
3. Enhanced wireless function for shooting from your smartphone or tablet devices*
By downloading the free FUJIFILM Camera Remote** app to your smartphone or tablet devices, users can use the Remote Control function, which allows a wealth of control, even from a distance. This functionality is great for a wide variety of shots, including group photos, self-portraits and animals in their natural habitat.
* Android™, smartphone and table devices, iPhone / iPad.
**After updating the Firmware Version 3.00, FUJIFILM Camera Application app can not be used.
Requires installation of FUJIFILM Camera Remote app to your smartphone or tablet devices.
[ Feature updates from the firmware for X-E2 / X-Pro1 and X-E1 models ]
4. AF+MF
"AF+MF" function enables seamless manual focusing. After half pressing the shutter to autofocus on the subject, fine adjustment can then be made using the manual focus ring.
Source: www.fujifilm.com
Fujifilm has announced two macro extension tubes for its X-series interchangeable lens cameras, the MCEX-11 and MCEX-16. Compatible with Fuji's XF and XC lenses, they offer full AE function and are designed to 'seamlessly blend into the original look and feel of the X-series'. The MCEX-11 and MCEX-16 will be available in mid-December for $99.95. Also making its debut is Fuji's PC Tethered Shooting Software HS-V5 for Windows v1.0. It provides two operation modes, Camera Mode and PC Mode for making exposure adjustments either on the camera or connected computer. Macro tubes and tethering software may appeal to a smaller portion of Fujifilm's X-series owners, but their introduction signals a continued commitment from Fujifilm to build a viable system for serious photographers. Fujifilm has also given a December 18 release date for X-T1 firmware promised at Photokina. The firmware v3.0 brings features such as 1/32000sec electronic shutter, 'Classic Chrome' film simulation mode and direct AF area selection to both original black and newer silver X-T1 models. The Fujifilm X-E2 also gets a December 18 firmware v3.0, adding Classic Chrome, interval timer shooting and WLAN remote control with use of the Camera Remote app. The Fujifilm X-E1 and X-Pro1 (also available December 18) are provided firmware updates adding AF+MF control for all X-mount lenses, and the X30's update (available now) improves the autofocus lock function……
Source: www.dpreview.com
This was my third trip to Iceland. My intent was to take some pics, reflect, and submit to some geographic OCD. My first trip to Iceland included eight glorious days driving the Ring Road. Three years later I returned with my family so they could experience this beautiful country and landscape. They got to experience a lot of the south coast along with the usual Geysir > Gullfoss > Þingvellir circuit. New to me on this family trip was a visit to the Snæfellsnes. So on my map of Iceland I had completed the big circle and several peninsulas, but there was one major region left unseen: The Westfjords. And it bothered me that to have a whole region unexplored. I flew from Boston arriving midnight at Keflavik, walked over to the Airport Hotel and grabbed a room for the night. After a good night's sleep and an Icelandic breakfast of breads, meats, cheeses, muesli and yogurt, I walked back to the airport to and picked up my rental car. My destination was Ísafjörður, far to the north…….
Westfjords Day 1: Keflavik to Ísafjörður
Westfjords Day 2: Ísafjörður and Villages
Wesfjords Day 3: Ísafjörður to Látrabjarg
Source: photo.stjeanm.com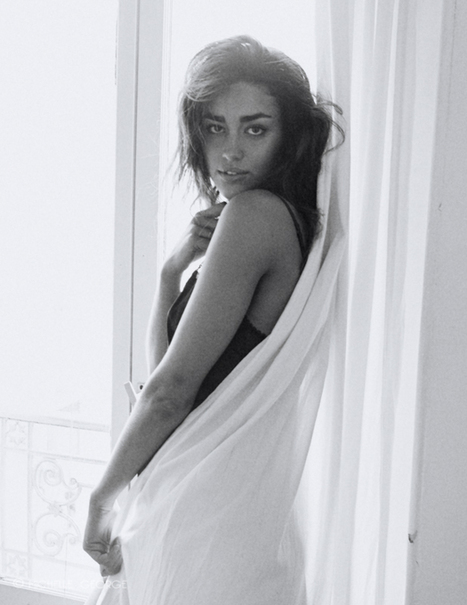 I've just got back from vacation trip to Paris, this time it was for pleasure, not work…though after seeing Peter Lindberg's current exhibition at the Gagosian gallery I felt an overwhelming need to take some pictures. So I contacted my friend and model Gina Woitke who happens to live in Paris with a view to combining street photography and portraiture. All I had on this trip was my Fuji X e1 with its 18-55 mm kit lens so we decided to keep it very raw. Stripped back, no make up, no styling and no retouching. All Post production is done in Adobe Lightroom with a view to give it a filmic look……..
Source: michellegeorgephotography.com
Left to rot and desintegrate…
I went to France a few weeks ago, in first instance to photograph decaying naval ships awaiting their final destination cfr the scrapyard. See my previous post " Final destination" for this : http://am-fotografie.blogspot.be/2014/10/final-destination.html. But France has more to offer of course and has also a few ship cemetaries where ships are left to rot and desintegrate. A lust for the photographic eye if you are into decay, water and clouds… Anyhow, being there I visited 3 such cemetaries : Le Fret, Rostellec and Camaret-sur-mer. In Le Fret only a few carcasses, in Camaret-sur-mer the ships a placed in such a place to be considered as a touristic attraction and then we have Rostellec that is the most photogenic place of the 3 with the biggest choice of decay. As I later saw, it was forbidden to go near the wrecks … but my French isn't that good so I didn't understand the sign ;) For the more adventurous "infiltration" of the Navy ships I opted for my Fuji X-E1 coupled with only the 18-55mm kitlens and my choice was just the same here, my Nikon D600 remaining in the car as merely backup camera…as it often does or not to say always these days. So much for the little story, now on to the pictures…..
Source: am-fotografie.blogspot.be
Back to April 2012, When I first purchased the variable ND filter (Vivitar Series 1) from Ebay. I desperate wanted to try out the newly acquired filter. Thus then, my bosses, colleagues and I went for a short trip in Kuantan's Teluk Cempedak Beach and I couldn't wait to shoot it with my X-Pro1 and 35mm. I got my first long exposure picture since then and these are the photos I uploaded to internet and felt proud about it. However, as I go through at the photos by the time I posting this. They just don't look nice at all (Not afraid to show them). These pictures are over sharpening (probably due to filter glass quality so I did the harsh sharpening), color casting (overturned the variable ND filter and tried to have Big Stopper effect but epic failed), over exposure at the top part and composition are out……
All photos were taken by Fujifilm X-Pro1 and XE-2 with Samyang 8mm, 23mm, 35mm and 56mm
Source: wilsonchiew.exposure.co
Earlier this week I made my second trip of the summer down to London – this time a flying visit of less than 24 hours. I had two reasons for going down. Firstly to attend the British Wildlife Photography Awards, having been delighted to find I had a photograph shortlisted and printed in the book. Secondly to visit Charlie Waite's wonderful exhibition of both old and recent work at the National Theatre – I have long been a big fan of Charlie's work and was so pleased the exhibition was extended by a few weeks, allowing me the opportunity to get down to see it.
Source: www.lizzieshepherd.com
In this post I'll address what I see as the major differences between Fuji's X-E1 and their newly released body update, the X-E2. The refreshing thing about how Fuji is operating these days is all their recent X-Series cameras (aside from the X-A1) share the same APS-C "X-Trans CMOS" sensor so picture quality is nearly identical across all the bodies with the possible exception of the X-E2 and its Lens Modulation Optimizer (more on that later). Removing picture quality from the equation makes doing a head to head comparison much easier. But there are still some notable differences. Let's take a look……..
Source: www.fujivsfuji.com
For several years I love taking photographs of all kinds of animals at Zoo's nearby. Before I more or less entirely moved to Fujifilm I have used Canon camera equipment like the Canon 1DMkII, 5D and 600D paired with the lovely EF100-400mm, the 100mm L macro and many other Canon L and third party lenses. One of my main concerns entirely moving to Fujifilm was a missing telephoto zoom (>300mm) to replace my "old" 400mm Canon gear. Unfortunately the highly awaited Fujinon telephoto lens was shifted to the end of 2015. At the moment I have the choice to still use my 100-400mm together with the 1DMkII (8MPx) or the somehow focal length limited but very sharp XF55-200mm zoom lens paired with a Fujifilm X camera. I have to admit at all last three Zoo visits I have only used the much lighter Fujifilm equipment of course only to treat my back with respect …..
Source: lichtklicker.de
I was out shooting some street photography earlier today with my trusty little Fuji X-E1 and I noticed that I had taken a lot of portrait orientation shots. As I was sorting through the shots I noticed that all the vertical images paired up nicely, so I thought I'd do a set of paired images, just for the fun of it. All of these were taken around the streets of Dublin city, using a Fujifilm X-E1 with a combination of the Fuji 35mm and the 18–55XF lenses. It was a lovely fresh Autumn morning and I was there early so the city was coming to life with the fresh energy of a new day, and for some reason I just had a really good time shooting. While these aren't award winning images by any stretch, I did catch a few quirky sights around the city. I'll post some more shots from this shoot over on my Photoblog. Processing was done in Lightroom, using various presets as the starting point. There's a combination of VSCO Film 01, 02 and 04 in there. The VSCO presets work really well with the Fuji sensor, especially if you want to create an authentic film look. I've started using VSCO 2 a bit more lately, and I'm really liking the look of the Fuji Superia film presets. I don't think that I've ever shot with that in actual film……