Fuji X-Pro1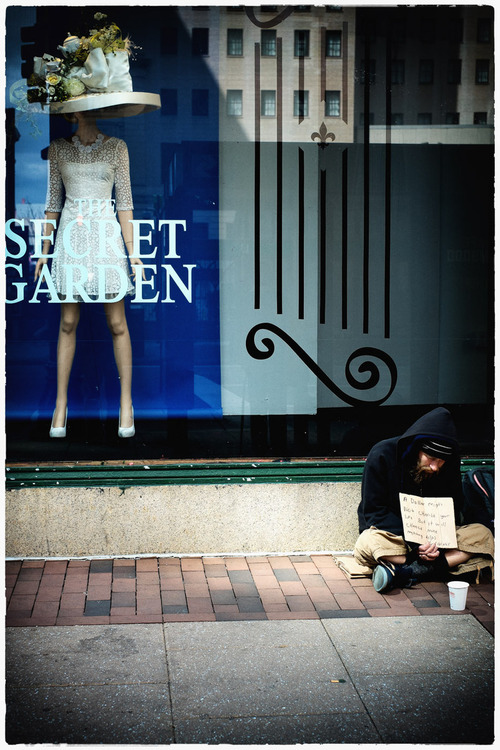 Well, at the last minute I switched bags from the TurnStyle 5 to the Retrospective 5. It just is a little easier to swap cameras from the Retrospective 5. I don't need any Enter & Exit Bag Procedure Intrusions. On the street I adjusted the dividers a little and now everything just works great. So, Andre' has the 23mm on and Garry has the 50mm on and the extra pocket holds the EF-X20 Flash & the 18mm. I'll never use all this stuff out on the street but….if I don't use both cameras, one will go and I know it. So, I need to learn again to depend on using 2 cameras. Besides, what better way to change lenses eh? It was very convenient to swap cameras when I felt like changing Field of Views. It's not hard to take, that I'll say…….
See on streetshooter.net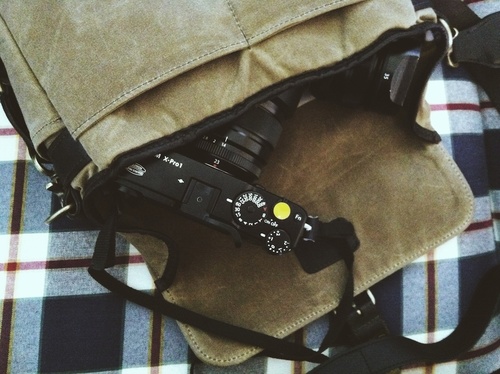 Is the Fuji X-Pro1 a camera suitable for wedding photojournalism photography?
I don't like talking about equipment. As you surely know, in good photography the camera itself has really low importance. However I would like to talk about a camera who have brought to me (again and more) the joy to take images. Put it together an excellent lens lineup and you have the Fujifilm X Series. Briefly, I found this camera to be a joy of use thanks to the light weight, the silent and smooth operation and the ability to completely make me invisible, and this is a very important aspect for wedding photojournalism. The AF operation is good enough for capturing everything happens in a wedding day, from running kids to the first dance with low light. The only disappoint is the slow buffer operation that makes this camera not so good for those photographers who like "spray and pray". This flaw was finally an advantage for me, I improved my way of shooting, letting me concentrate more to achieve the best image for that moment…..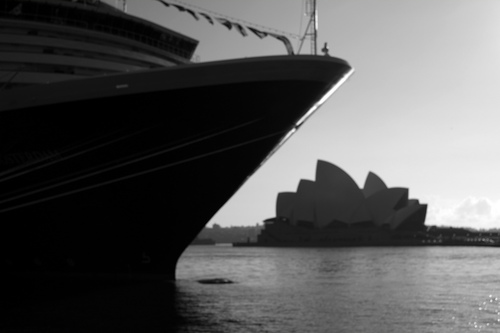 In all my travels, Sydney has been the toughest opponent when it comes to jet lag. It will lull you to sleep, then dump cold water on you at 2am. This time I played it differently. You can't fall asleep if you don't stop moving. I landed in Sydney from LAX at 7am. I grabbed my camera and walked around a very quiet city, and for some reason, I chose to only shoot in black and white. I guess I wanted to see the city in a new way. There is something special about a city just waking up……
See on danielincandela.com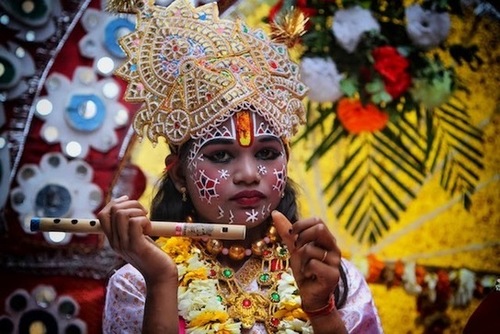 On my return from The Sacred Cities Photo Expedition-Workshop last week, a handful of readers asked me these questions:
1. Why wasn't I more thrilled with photographing the Holi festivities in Vrindavan and Mathura?
2. Why haven't I used the Fuji X-Pro1 more often (only an estimated 10% of the time)?
Well, I certainly was excited to photograph Holi, particularly as the pink/fuschia, yellow and neon green powders being thrown in the air, smeared on people's clothes and faces made for compelling color (and possibly monochrome) photography. However, something was missing….and I knew that that something would be missing much before traveling to India. The large majority of my photo expeditions are event-specific; whether it's to photograph the mind-blowing annual death commemoration of Sufi saint Moin'uddin Chisti in Ajmer, the bloody rituals of Velichapadus in Kerala or large Ngaben (cremations) in Bali. These events are usually religious and spiritual, and masses of people attend them to express their devotion and faith…….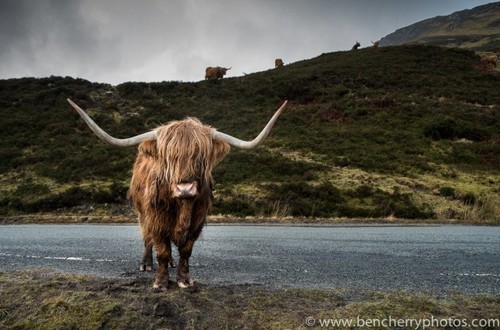 My views from the previous trip haven't change; in fact my affection for the X-series has been boosted by some hands-on time with the X-T1, 56mm f1.2 and 10-24mm f4 at the Photography Show in the UK earlier this week. For this trip I took the X-Pro1, X-E1, X100s, 14mm f2.8, 18-55mm, 35mm f1.4, 60mm f2.4 and the 55-200mm all in a Domke shoulder bag. I love compact systems purely for the space and weight saving possibilities! This trip is quite different to the last, though not in the baking tropical heat, it was still a very enjoyable experience in the relative wilderness that the Isle of Skye offers compared to the rest of the UK. January is often a tough month at the best of times, but combined with university exams it is the worst month of the year by far. However there was an opportunity to get away to my godparents house on the Isle of Skye, which offered some sanctuary away from the stresses of revising and a much-needed opportunity to take some photos. The weather was on my side during the trip, the strong winds that had battered the west of Scotland for much of December had receded leaving the week calm and almost dry! Unlike the previous trip I brought along both zooms and the X-E1. These ended up being used extensively, with the X-E1 often using the 55-200mm and the X-Pro1 usually with the 18-55mm while driving around the island……
See on www.stevehuffphoto.com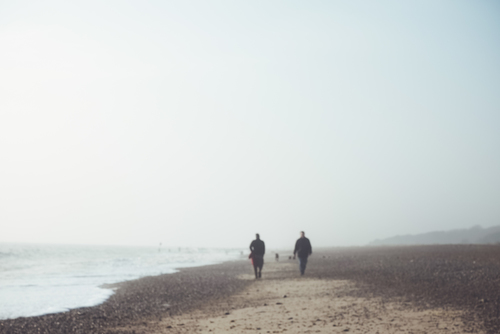 I went to the coast early Saturday morning to capture the sunrise but the weather was too good with hardly a cloud in sight, so tried some minimalist long exposure shots with the X-pro 1 and the B+W filter. Then on Sunday had a lovely family day out for mothers day at Suffolk owl sanctuary, Orford castle and the quay, I took the Fuji along as always and the Holga to shoot some film, which I'll develop once I've finished the roll. All these were shot with the x-pro 1 with the 35mm and 18mm…..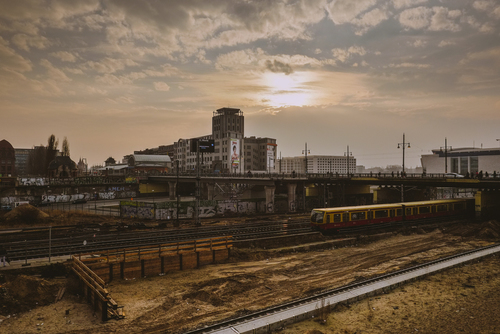 It's been a while since my last Berlin post. I headed back home to visit my mum and dad (doing fine, thank you) in their strange, dystopian world of no-internet. So for over an entire week there was no checking of emails, browsing of blogs or updating of my website. Instead I gleaned my information through the reading of words, printed in mysterious black fluid on a strange, flexible material made from the pulped remains of trees. You get used to it. So, back to Berlin! ……
See on petetakespictures.com
The weather dictated the theme of weekly photo project. It has been raining for three days straight in New York with some occasional mist and haze — just the kind of weather I love to photograph. I sent my X-T1 off to Fujifilm Repair to have the light leak fixed so it was time to dust off my X-Pro1 and take it out for some exercise. From the point of view of design, the X-Pro1 is still my favorite camera, but it is beginning to get treated like a poor cousin as its newer relatives have been receiving all the updates. I usually like to give myself some restrictions whenever I do these exercises. This time, in addition to using the X-Pro1, I primarily shot with the 55-200mm zoom. For the close-ups I carried along a Nikon 5T and 6T set of 62mm close-up lenses, which have found a new life on my 62mm Fuji lenses……
See more pictures on aboutphotography-tomgrill.blogspot.de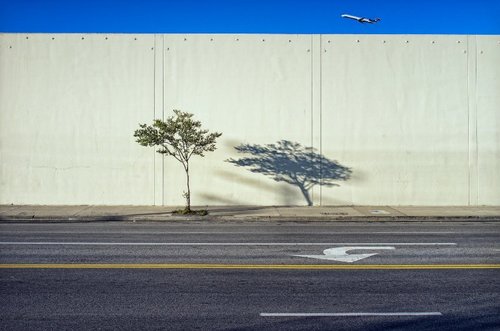 Jeff Seltzer, 43, sucht leere schöne Räume in überfüllten Großstädten. Der US-Amerikaner zeigt auf seinen Fotografien auch gerne Überbleibsel, die Menschen auf Straßen oder Flughafen-Wartehallen hinterlassen haben: Zigarettenstummel, Bremsspuren oder Kritzeleien. Vor allem aber hat er es auf Parkplätze abgesehen. Seltzer wurde in Los Angeles geboren und studierte dann Kommunikation und Rhetorik in San Diego. Er lebt und arbeitet als Fotograf in L. A.
See on www.spiegel.de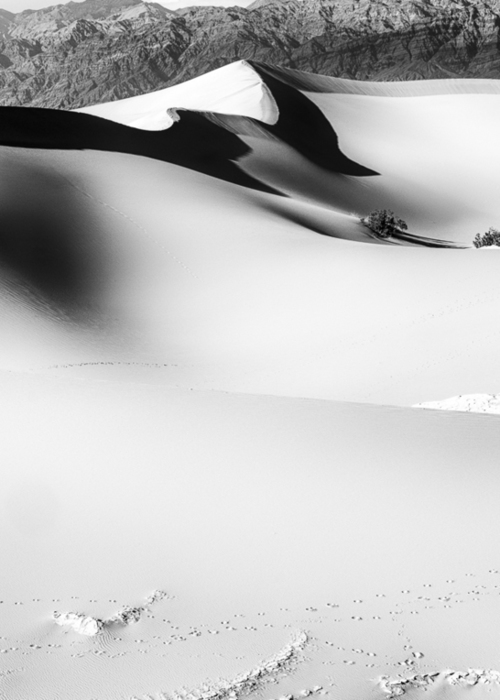 Vor gut zwei Wochen habe ich mich von meinem geliebtem Voigtländer Nokton 50mm f1.5 getrennt und mir anstatt das viel gelobte Fujinon xf 56mm f1.2 gekauft. Die in etwa eine halbe Blende mehr ist natürlich schön, tatsächlich war dies aber nicht der Hauptgrund, weshalb ich wechselte. Ich bin nicht so der Offenblende-Fanatiker. Klar benutze ich gerne große Blendenöffnungen, auch als gestalterisches Mittel, jedoch habe ich meist die Erfahrung gemacht, dass mir die Bildergebnisse bei den Objektiven, die ich so in meiner Laufbahn hatte, bei offener Blende selten zusagten. Ich blende oft ein bis zwei ganze Blendenstufen ab, sodass ich sehr oft bei Blende 2.8 lande. Letztlich war es vor allem der fehlende Autofokus des Voigtländer Objektivs, welcher mich zum Fujinon greifen ließ. Das manuelle Fokussieren macht mir schon viel Spass, aber es gab doch immer wieder mal Momente, wo ich den Autofokus eben doch vermisst hatte. Bis zum Erscheinen des Fujinon 56mm gab es auch keine Autofokusalternativen für ein schönes Portraitglas. Kurz vor meinem Death Valley Trip kam dann das Objektiv bei mir an. Ich hatte gute zwei Wochen Zeit dieses Objektiv in all den Bereichen zu testen, die mich persönlich interessieren (Außer für Street, aber da mag ich so lange Brennweiten eh nicht!). Von Portrait über Landschaft bis hin zu Architektur habe ich es benutzt……..
See on www.qimago.de