Fuji X-Pro1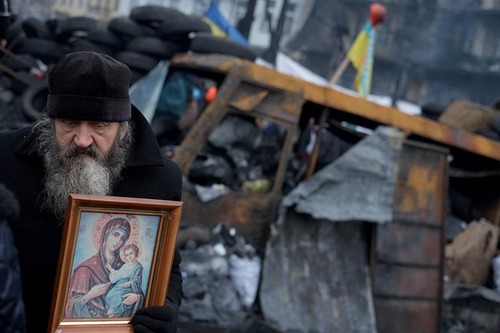 After months of fight in Majdan square, the tiredness is everywhere….
See more pictures on ericbouvet.com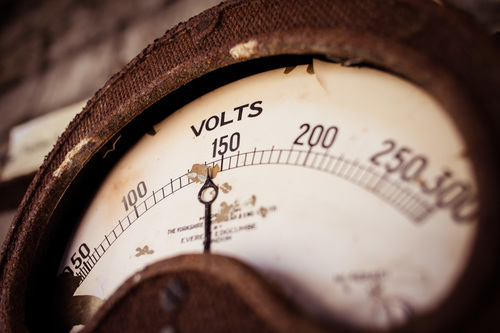 Part of Fuji's original XF lens lineup launched alongside the X-Pro 1, the 18mm pancake prime has a bit of a reputation for being the worst of the bunch. The problem is this reputation really isn't deserved. Sure it's not quite as sharp across the frame as its 35 and 60mm siblings, but it's a very different class of lens. What it offers is a really compact, wide view of the world with a bright f2 maximum aperture and crazy close focusing abilities. It can also produce some surprisingly nice bokeh. I've been shooting the 18mm f2 for several months – in fact it replaced my 18-55mm zoom as I prefer shooting primes and wanted something more compact. So far I've not been disappointed…..
See more pictures on lightpriority.net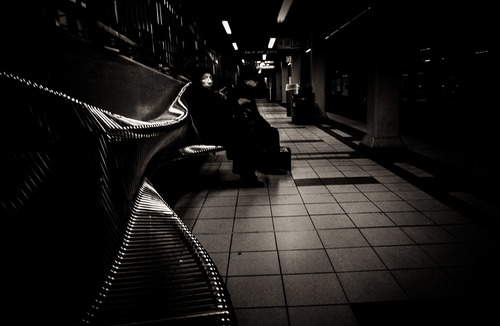 Look, we all know how good and adaptable the XP1 is. That's info known since it's birth. Fuji make an adapter for M Mount lenses that's better and smarter than anything else available. It's got good communication skills with the camera. It's not the smartest thing to have around because even if you tell it that you have a 15mm lens on, it still can't figure out what f/stop the lens is at. That's ok anyway because I always know where my exposure is set, except most times I let the camera choose ISO. The 15mm Heliar is a lens that helps define me. I used a 21mm on my Leica M's for a spell but didn't really crave it. With the XP1 there's a definite affinity that gets me going on that FOV. Sometimes I need to be set free. Well, free within the guidelines established for my work. I guess it's called pushing the envelope. Yeah, yeah, that's what I'm doing…pushing the envelope. Funny thing is, that when I use the 15mm, (22.5mm FOV)….I feel perfectly natural in that space. See, it's about space and how you deal with the boundaries  that the lens imposes on your frame……
See more pictures on streetshooter.net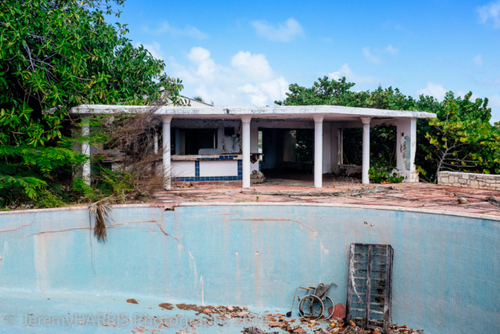 Recently went to Antigua on assignment to shoot the Talisker Whiskey Atlantic Challenge (more on that in another post).  I stayed on the island an extra 5 days to explore, photograph, and relax. Needless to say, it was amazing.  All images created with Fujifilm x100s and X-Pro1……
See more pictures on jeremyharrisphotography.wordpress.com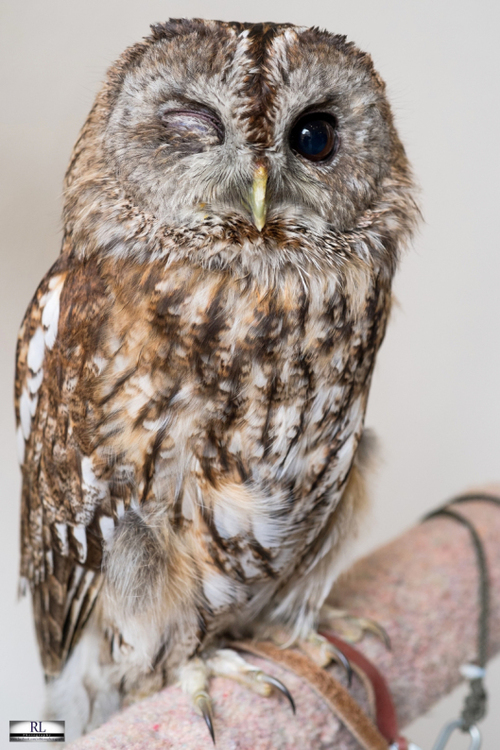 When I am not out with my camera I can sometimes suffer with such terrible ISFS – that's "Itchy Shutter-Finger Syndrome" if you're wondering, and can be quite psychologically debilitating, I promise you! Over the past few days I have been wanting more than I have for a while, to just get out for a day and explore. On Friday, I made up my mind, that Saturday was to be that day. And what happened on Saturday? The rain came down longer and harder than I have seen over the past couple of weeks. Still, my mind was made up, wet weather gear at the ready and I was going out. Not even the  threat from above would stop me…..
See more Owl pictures on roblowephoto.wordpress.com
That's what I'm about. Thats what drives me, thats where I find my bliss in photography. But really, what does that mean? What is that really about? I suppose when you get right down to it, that is my method, that is how I would describe my style. But my motivation, my aim, my story…. the purpose behind my portraiture is to reveal a persons character, to reveal their mood, their personality. To do that I sculpt with light. Why sculpture? why do I compare my photography to that art? not painting or drawing?
"Every block of stone has a statue inside it and it is the task of the sculptor to discover it."  Michealangelo
This is how I look at the space in which I photograph.. I place my subject in it, and I try to carve away at the darkness in such a way that as they are revealed to my camera, their character and mood becomes apparent. I look at different environments the same way a Sculptor looks at different media. For me the studio is a block of pure flawless stone, where I can totally control what each flash of light will do, where I have total control over how the darkness is chiselled away. Shooting on location is sculpting from a flawed, cracked unpredictable rock, you have to study it carefully as you plan how you are going to reveal the person inside. This is how I think about every image I create, and that is why I am sharing this, to give you an insight into the passion I have for creating images for my clients. Whether it is a model, a mum, a family or a CEO, I look at every image as if I am trying to reveal the statue inside, to reveal who they are……..
See on edjonesphotography.com
It is hard to describe what draws us to places like Bodie. Maybe it is the beauty of the forgotten and rusty; maybe it is the dark history or a search for ghosts of the past. One thing is for sure – after documenting all major ghost towns of the West over the last few years we couldn't be more pleased. Each ghost town provided us with great history lessons, unforgettable adventures and beautiful imagery. After visiting Sandon, Cody, Shaniko, Antelope, Elkhorn and Garnet, it was time to set our sights on Bodie – the largest and most popular ghost town in North America. Its reputation preceded it. Quoting from the diary of a girl who was taken to this infamous town: "Goodbye God, I am going to Bodie." Bodie got its name from Waterman S. Body, who discovered gold in 1859 and started yet another gold rush. At its peak, the town had a population of 10,000. While most mining towns of that time couldn't be mistaken for their elegance and law-abiding citizens, Bodie gained an especially bad reputation. Killings, fires, fights and robberies combined with 65 saloons offered all sorts of relaxation to stressed miners……..
See more black and white pictures on olafphotoblog.com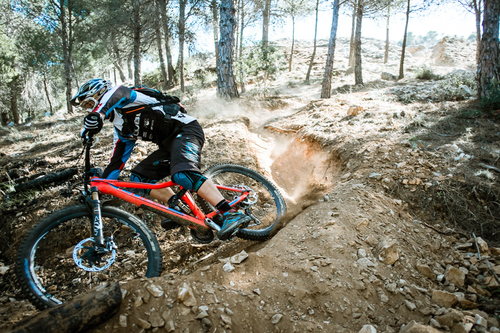 When I first went freelance I treated myself to some new gear. I bought a laptop – a necessary business expense – and a new camera, the Fuji X-Pro1, which at the time was on a special deal whereby you bought the body and an 18mm F2 lens for £999, and got a free lens from a choice of 27mm, 35mm or 60mm by redemption. I went for the 35mm F1.4. Financially, it wasn't perhaps the best idea – I hadn't completely got my head around how long it takes to get paid when you're self-employed – but I don't regret it. The weight, size, understated appearance and image quality of the X-Pro1 have made it feel like a great investment……..
See more action shots on andywaterman.info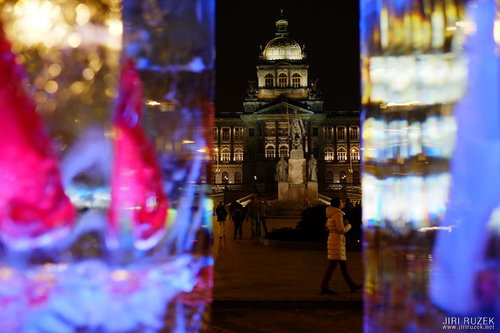 Maybe you have noticed on Facebook or elsewhere that I have sold my complete Nikon photo equipment and switched to mirrorless Fuji X in November 2013. I promised to write this article, explain the reasons that led me to the change and share my first impressions with the new camera. I know, there are tons of articles about Fuji X around the internet, but I hope also this information may help someone in his/her decision making…….
See more pictures on www.jiriruzek.net
A 5 story building transformed into a 360 degree panoramic stage of sound and video. A metro train converted into a moving spectacle of live music, loaded with speakers. An underground grotto-like former water cistern became the Mines of Moria from Lord of the Rings, complete with Balrog. And the final party featured thousands of ravers in a park, a big stage, DJ school for kids, oh and a sauna and a hot tub. What is this madness? This is Strøm. Strøm (Danish for power and current) festival is Scandinavia's premier electronic music festival and features a wide and innovative selection of events, workshops and raves held all over Copenhagen. There is no festival like Strøm, it is a pleasure shooting for them and the events are often original. I shot for them in 2012, and in 2013 Charlene and I had an amazing week covering up to 4 events a day…..
See more pictures on www.flemmingbojensen.com