Fuji X-Pro1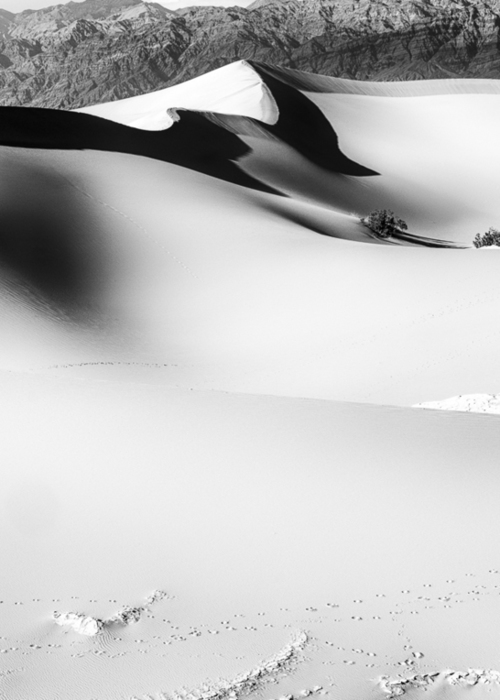 Vor gut zwei Wochen habe ich mich von meinem geliebtem Voigtländer Nokton 50mm f1.5 getrennt und mir anstatt das viel gelobte Fujinon xf 56mm f1.2 gekauft. Die in etwa eine halbe Blende mehr ist natürlich schön, tatsächlich war dies aber nicht der Hauptgrund, weshalb ich wechselte. Ich bin nicht so der Offenblende-Fanatiker. Klar benutze ich gerne große Blendenöffnungen, auch als gestalterisches Mittel, jedoch habe ich meist die Erfahrung gemacht, dass mir die Bildergebnisse bei den Objektiven, die ich so in meiner Laufbahn hatte, bei offener Blende selten zusagten. Ich blende oft ein bis zwei ganze Blendenstufen ab, sodass ich sehr oft bei Blende 2.8 lande. Letztlich war es vor allem der fehlende Autofokus des Voigtländer Objektivs, welcher mich zum Fujinon greifen ließ. Das manuelle Fokussieren macht mir schon viel Spass, aber es gab doch immer wieder mal Momente, wo ich den Autofokus eben doch vermisst hatte. Bis zum Erscheinen des Fujinon 56mm gab es auch keine Autofokusalternativen für ein schönes Portraitglas. Kurz vor meinem Death Valley Trip kam dann das Objektiv bei mir an. Ich hatte gute zwei Wochen Zeit dieses Objektiv in all den Bereichen zu testen, die mich persönlich interessieren (Außer für Street, aber da mag ich so lange Brennweiten eh nicht!). Von Portrait über Landschaft bis hin zu Architektur habe ich es benutzt……..
See on www.qimago.de
When a therapist is seeing a creative patient considering mood altering medication, before the prescription is written, the patient is warned of a caveat (well known to any intensely creative individual), that the drug may alter the creative process. Creatives know that all that juice resides in the dark part of the mind. It's a trade off. At times, not a fun one. Whether anyone has noticed or not, people who reside in the creative world often make the news dealing with depression issues. And being in the arts my entire life, to date, it is well known that artists opt for dealing with the emotional roller coaster than to feel a bit more balanced, but losing that creative edge. This is not news. But, an interesting thing happened today after I posted the lead image on 500px……
See on tonysweet.com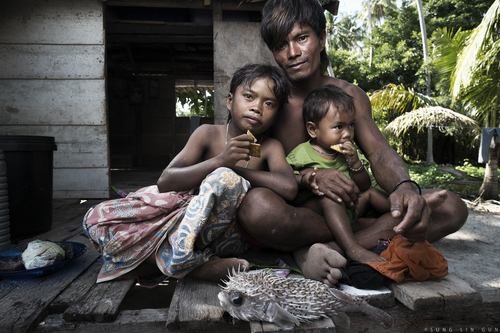 The orang laut (literally sea people in the Malay language) are nomadic tribes who live all around the east coast of Borneo, straddling Philippines, Malaysia and Indonesia. Some fare better than others, some have gone ashore and assimilated into land-life. But this group that I met have no nationality, and thus for better or for worse, have to live at sea their whole lives, on boats or on stilt houses around small islands. No running water, no electricity. These set are taken on Miaka island. It's one of the nicer looking islands, with actual fruit-bearing coconut trees. There was a nice shady area where kids went to escape the punishing midday sun. So I took the opportunity to make friends and take a few portraits…….

See on sunglingun.com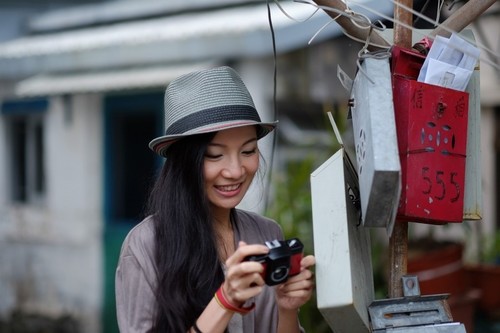 I have been a happy X-Pro1 owner for 2 years and I grab my X-T1 as a sensible upgrade. The X-Pro1 was fantastic in IQ as a non-DSLR: its X-trans sensor offers great details that feels natural, without over sharpening, accurate color balance, warm organic "fuji color", and great primes to go with. More on this from my previous post here. Of course, it so well-known about its focus speed problem. I lost some shots due to this issue of X-Pro1, and X-T1 comes to my wish as a more usable version of X-Pro1. So how does it hold up my expectation? ……..

See on kwaibun.asia
I was going to wait for the XPro2 to arrive at some point next year, but just could not wait! I needed a back up camera for my XPro1 and when the XE2 came out, it just looked so good. I hear a rumor the XPro2 will be weather sealed, this is great news. I know everyone else would like a full frame model but this would impact on my investment in Fujinon lenses, so hope the XPro2  is still a crop sensor. I decided to have a look around at some of the early images posted by Kevin Mullins and some of the other Fuji guys and decided I had to have one, so put my order in to Cambrian Photography in Wales, so a big thank you to Sarah, only a three day wait for a new camera was well worth it.  If you live in the North West or North Wales I can recommend a trip to Cambrian Photography! The place is just full of great camera gear and they have a great coffee shop across the road and fish and chip shop close by!  But be warned they have most of what you want on the shelf and in stock so take your credit card!! I decided to give the XE2 a day out at Chester Zoo, a little strange you might think for a mirror less camera that is supposed to be slow! You could be right, but I am going to be shooting events in some low light situations in 2014 and need to see what this little camera can do. I opted to try the Fujinon 55-200mm 3.5-4.8 lens, the main reason for this was my preferred set up in 2013 was a 300mm 2.8 Sigma on a Nikon D3s so I wanted to see what I would be missing and how well the XE2 would cope ! …..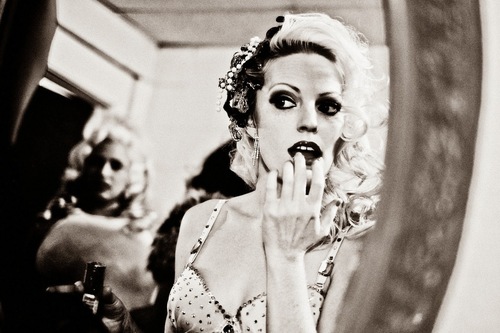 Ever since I was a child I've been getting myself into trouble and adventure, seeing where it would take me, and what would happen. As my mother would say, and still does. "Jason, my son has been a life long adventurer, raconteur, vagabond, and is always looking for the next wind that will blow him across the sky, and drop him into the next great time of his life". You can quote her on that! She will agree, she took the picture of me below, then got onto the phone & quickly called the insurance company…just in case. We still have a good laugh about that. There have been many great time's in my life. But never without a camera of some sort in my hand. At an early age I was… and I'm still fascinated by the still image. The Fuji Film X series camera's allow me to do just that… explore, and let my feet do the walking, and my camera do the talking. Just like I did in Texas, New Orleans, Virginia, DC, Los Angeles, Mexico and only God knows where else along the way. It's been fun! ……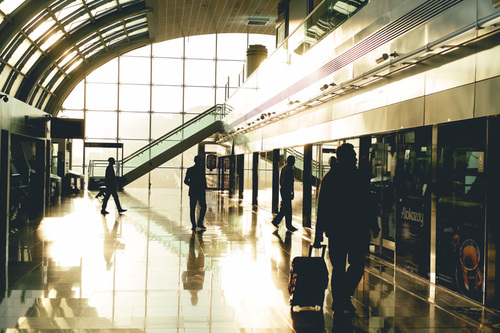 Dubai – the "old Dubai" was interesting.Stories were exchanged & rides along the Dubai creek on ABRAS became an absolute favourite……
See on vopoku.com
Street photography.. Hm.. I always wanted to do it, but like many of you I was too afraid of it. I was really nervous to get close to strangers and take a candid shot but the last couple of months things have changed. I'm still not a street shooter/warrior, but I feel more confident and step by step I overcome my fear of street photography. I also realized that people usually don't give a damn about somebody photographing them and most of them don't even notice me. Quite often I chose a spot what I find interesting and I wait for someone to walk into my frame. There is still room to improve, I still have to get closer to my subjects but I feel I'm on the right track and I'm really enjoying this whole new experience.
All images were taken with the Fuji X100s and the X-Pro1 with the 35mm lens.
See on gaborimages.blogspot.de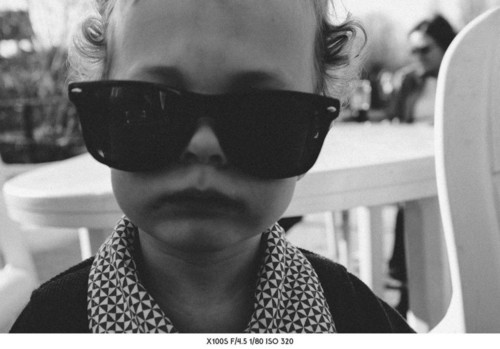 …. and while the X100S was intented for personal work rather than commissioned work I started using the X100s as a substitute for my 35mm 1.4.  At receptions, I'd roam the room with that camera. Silent & inconspicuous (until people notice the strange camera and start a conversation). The main question I would get is "what is the difference?". After 12 hours into the wedding day my answer would be …. the weight. A couple of weeks after I got my X100s the shutter curtain got stuck and I had to send it back to the factory for repairs. A known issue and Fuji handled it swiftly. To fill the void, I started reading up on the XPROI, a major firmware update was just around the corner. How come so many pro photographers like Zack Arias, laRoque, Bert Stephani were able to make this system work. I knew I should probably wait for the X-PRO2 but I wanted to see for myself. So I got me an XPROI paired with my obvious first choice of lens: the XF35 1.4 (50mm equivalent) and a slightly wider XF18 (27mm) to push myself into trying something different. (35mm never was my favorite) I figured I'd sell the body and keep the lenses for an X-PRO2 if I didn't like it. But we never parted. The X-PRO1 was not as sluggish as I thought it would be and it fit so nicely into my hands, much better than the X100s. Even with the EVF and AF slower than the X100s I really started to love this camera and lens. And having some lens options made me start using this camera as a 2nd body……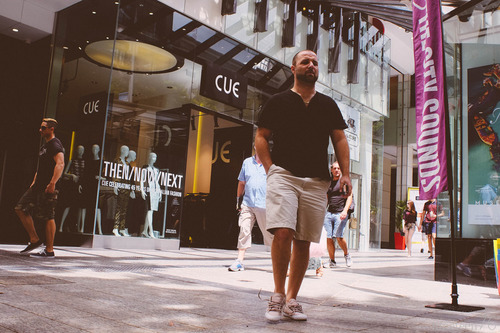 For street photographers, the 35mm focal length is the undisputed go to lens choice. Being wider than the 50mm but still retaining that normal field of view with a sense of peripheral vision. On a cropped sensored APS camera like the Fujifilm X-Pro1, a lens with a focal length of 24mm would provide the effective 35mm perspective. While Fujifilm does have a 23mm f1.4 lens that fit this segment, it took them quite a while to release the lens. And while, yes, the reviews have been great on this lens, and yes I want one, there are other alternatives. As many already know, one of the great things about the current crop of mirrorless cameras is that they are compatible, using the right adaptor, with many legacy lenses. As a Nikon shooter "previously", I already have a Nikkor 24mm f2.8 AI-s in my arsenal…….
See on nineteen76.cheungs.com.au