Fuji X-Pro1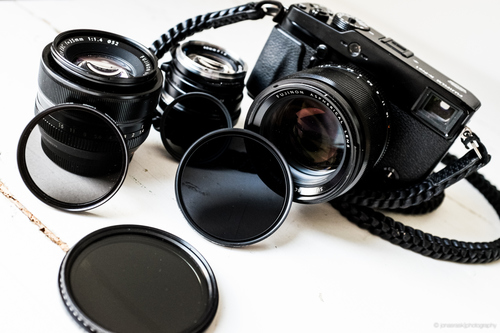 A little warning for my fellow photographers today. I like to shoot high speed prime lenses. That should no longer be a secret to the people who follow this blog. Ever since I started going "collectors heaven" with the old 50 mm lenses I have been needing ND filters in all shapes and sizes. And trust me on this DON'T BUY VARIABLE ND FILTERS! They will mess up your gorgeous bokeh, and specular highlights! What a variable ND filter really is, is two pieces of polarising glass. One linear, one circular. You twist the filter to offset the polarisation. Polarized at a 90 degree angle, the filter lets in zero light. at 0 degrees it lets in 100% light. (Basic high school physics :-P) What this sadly does is introduce artefacts into your out of focus areas. And before you start saying that this is only true on cheap filter brands… trust me…it's not! I've tried variable ND's from the following companies, and ALL with no exception show this issue! ……
See on jonasraskphotography.com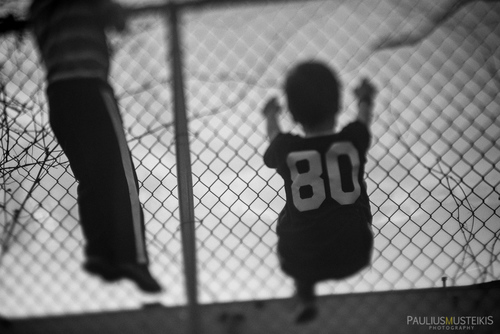 Last Friday I picked up my non functional Olympus RC 35 that was hiding in the deep closet. I picked up this fine little 35mm rangefinder, gently took it apart and dismounted 42mm f/2.8 Olympus Zuiko lens. Afterwards I took the lens apart and took the shutter and aperture blades out. So in the end all I had left was a little peace of beautiful and non working vintage glass. So first of all I tried modified Olympus 42mm f/2.8 Zuiko lens on my DSLR. And it didn't work. And I would assume it didn't work because of large gap between handheld lens and the camera sensor. So then I picked up my Fuji X-Pro1. And that was it! I peaked through viewfinder and saw world turning into an awesome abyss of blur. And I was sold…….
Wales, especially Snowdonia, is a special place for me. My mother was born in Llanberis and grew up amongst the glorious expanse of mountains and landscapes, until economic survival forced her family into the industrial heartlands of England, hundreds of miles east. During my childhood, each summer we would return to Llanberis and the surrounding areas. The landscape and the mythology became ingrained in my very being; each time I return it feels like a homecoming. Even now, if my Taid's (Welsh for Grandad) name is mentioned, it is instantly recognised and greeted with smiles and stories from the locals, a testament to a man who died some 30 years ago. This year, for the first time since I was a teenager, I had the opportunity to visit with my mum, making this excursion even more memorable. We stayed in The Royal Victoria Hotel which sits at the foot of Snowdon and was the scene of many a family wedding. The faded glory of this landmark is reminiscent of Wes Anderson's Grand Budapest Hotel. The stairs creek as you succumb to the complicated corridors filled with cupboards and crevices, romanticised by my own childhood memories……
New York City, Fuji XPro 1 Fujifilm XF 18-55mm f/2.8-4 R LM OIS Zoom Lens, Flatiron Building, Empire State Building, View From Empire State Building……
See on rorylewis.tumblr.com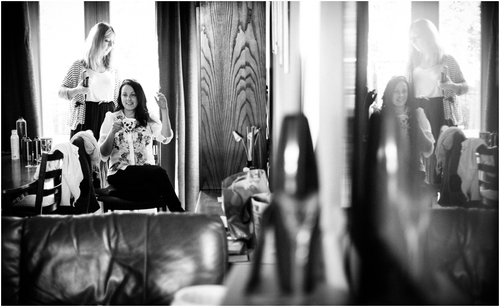 Todays blog post is a little different from usual, being aimed at fellow photographers. Below I've posted a few images from a complete wedding with the Fuji X Pro 1 camera. I've tried to keep away from the technical details, so hopefully everyone can enjoy the photos. The Fuji X Pro 1 is a relatively new camera, that is increasing in popularity, especially with documentary wedding photographers due to its small size and amazing image quality. The camera does have a few quirks, but as already mentioned, I'm not getting into technical with this post, and will let the images speak for themselves instead, which is my way. The first complete wedding I shot using the Fuji X Pro 1 was Lydia and Michael's, the perfect wedding opportunity as it was a lovely small intimate wedding. A relaxed affair, without some of the more 'usual' aspects such as 1st dance. Being unobtrusive was of paramount importance, and I think this little camera helped me achieve that. I used the X Pro 1 at this wedding alongside my trusty Canon 5d Mark III, and I would say about a 3rd of the images handed to Lydia and Michael were shot with the X Pro 1, nearly all using the 35mm lens (approx 50mm equivalent)…….
See on www.adamrileyphotography.com
What a difference a year makes! Last year when shooting the Vivid Light Festival I went all Old Skool with tripod and filters and tricky exposures but this year, shooting with the Fuji X-Pro1 I decided to go all reportage-style and put my focus, and the fabulous Fuji's 35mm lens on the people attending vivid and their interactions with the Vivid event itself. All the pictures were made with Fujifilm X-Pro1, XF35mmF1.4 R iso at 3200 and givien a little extra pop using the  EF20 Flash set at-1. Camera in aperture priority mode, most shots at F2. With the camera set all I had to do was find my subjects and photograph them; which was not that tricky once I got going. Yes one certainly needs some confidence but I do think the Fuji X-Pro1 looks so different that the very camera itself  'cuts you some extra slack in a crowd'  and I didn't get too many strange or agro looks. Nice! Hope you like my take on Vivid Sydney 2013…..
… why this meaningless talk about the believer, the kafir, the obedient, the sinner, the rightly guided, the misdirected, the Muslim, the pious, the infidel, the fire worshipper? All are like beads in a rosary……

Fujifilm X-Pro1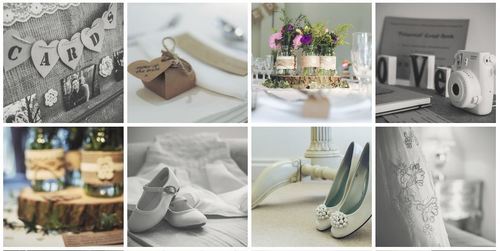 I had the pleasure of meeting Matt and Clare back in January for their engagement shoot at Centre Parcs in Thetford it was a lovely sunny day and their wedding on Thursday, at the picturesque Woodhall Manor near Ipswich was no different. The entire event was held within the grounds of the manor, from the bridal preparations to the last dance, so it was nice not to have to travel to different locations. The rooms looked stunning and the service was held in the beautiful gardens of the estate, Clare had done a fantastic job with the table decorations with a lovely little touch of a Fuji instax for people to take photos, stick them in the guest book and write a little message. Matt and his best man's speeches had everyone laughing and equally moving them. The whole day was a complete success, I had an amazing time and met some great people, so thank you Matt and Clare for asking me to be apart of your special day to capture those special moments……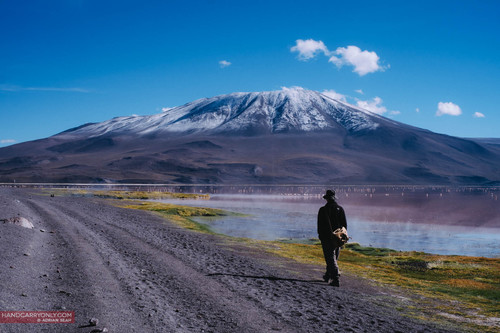 Roughly ten months ago, we embarked on this round the world journey. Backpacks stuffed, camera at the ready, and hearts full of anticipation. I had left my job to take off on this trip, this flight of fancy, travelling Africa and South America, not quite sure of what to expect but certain that the sudden plunge into uncertainty would beat the dreary routine that had been gnawing away at me for a while. I still enjoyed my job, but something was missing, creative batteries needed recharging and a two week break wasn't going to cut it this time. Something a bit more drastic was in order. Something that would jolt me out of my comfort zone, in other words, one for the bucket list. At least, we figured, it would be exciting. And exciting it was, along with awe-inspiring, eye-opening, routine-killing, perspective-changing, adrenaline-pumping, and at times, heart-breaking and tiring, but never boring. Whether it was being offloaded from a bus at midnight in a pitch black town, or being the only outsiders revelling with the locals at a South African township, or driving on a road with more potholes than tarmac, or playing dominos by the side of a road in Cuba, many adjectives could be used to describe our experience but 'boring', certainly wasn't one of them…….
See on handcarryonly.com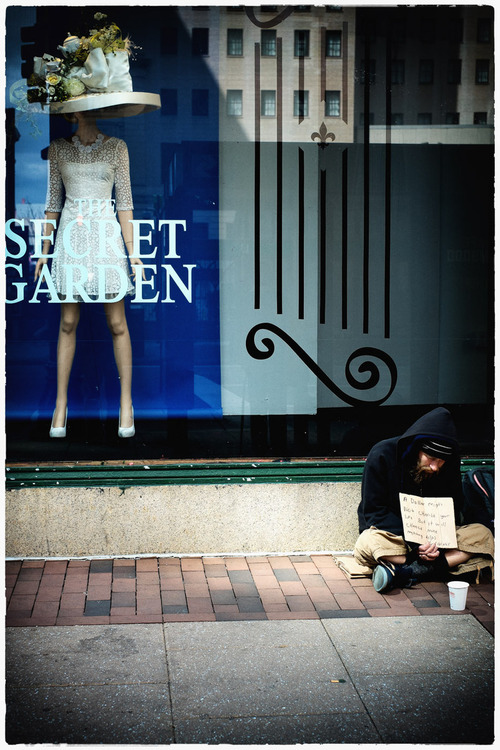 Well, at the last minute I switched bags from the TurnStyle 5 to the Retrospective 5. It just is a little easier to swap cameras from the Retrospective 5. I don't need any Enter & Exit Bag Procedure Intrusions. On the street I adjusted the dividers a little and now everything just works great. So, Andre' has the 23mm on and Garry has the 50mm on and the extra pocket holds the EF-X20 Flash & the 18mm. I'll never use all this stuff out on the street but….if I don't use both cameras, one will go and I know it. So, I need to learn again to depend on using 2 cameras. Besides, what better way to change lenses eh? It was very convenient to swap cameras when I felt like changing Field of Views. It's not hard to take, that I'll say…….
See on streetshooter.net