Fuji X-Pro1
The past year has been a record year for me in terms of travel, being a working photographer has its advantages and disadvantages, while most people think that all we do is take pictures, there is a lot of work that takes place prior and after the fact. From getting to the location to shooting pictures to selecting, editing and publishing, all of these take up more time than the actual making of photographs. I have spent enough time in airports and inside airplanes the past year and a half to last me a life time, but still everyday I wake up feeling blessed that I get to do what I  love. I have put my old blog to rest, and for the past couple of days I have worked on changing my mindset of how I will be posting my work online and luckily I figured things out, this new format is the way to go. I now don't feel the urge to wait till I collect a large number of photos to post to a blog, this new format will allow me to share more of my photographs with the world……
Source: blog.laithmajali.net
Yesterday I assisted in the coverage of the wedding of Samantha & Richard Demko which was held at Chiddingstone Castle Kent.   From the minute I arrived I knew this was a very very special wedding, no expense spared…the Bridal party were stunning, and Samantha the bride was mind glowingly beautiful.  She had a glow about her that only a woman in love could radiate.  I get to see so many stressed brides, Samantha certainly wan't one of them – she had everything planned to the tee.   The weather was looking unsettled during the bridal preparations, and it looked to thwart an outside wedding which they had planned….in the end the sun did good and followed was a beautiful ceremony held in the Orangery to the rear of the castle in the quaint gardens. Here are few images I made from the day, as always my X-Pro1 is performing flawlessly- discrete, understated and always a conversation piece. Sam & Rich if you are reading this I mean it when I say "It was pleasure to be part of your big day" – the boys and girls were immaculately turned out and everyone made me feel very welcome to be your photographer….
Source: www.stevewoodphotographer.com
In 1984, the very first Winter Olympics taking place in a Communist state was held in the unique and remarkable city of Sarajevo – then a thriving metropolis in the now-defunct host nation Yugoslavia, but these days the modern capital city of Bosnia and Herzegovina. In 2014 – thirty years after the Sarajevo Winter Olympics – the seaside Russian city of Sochi also held the attention of television viewers, in that unique way only a communist nation in a world entranced by western media is capable of doing, as it played host to 22nd Winter Olympiad. Yugoslavia doesn't exist anymore, except in the minds of Yugo-stalgic lovers of all things Tito. Bosnia and Herzegovina is a democracy. Russia is hanging on to communism, but the one thing that the cities of Sochi and Sarajevo share, is an abandoned Winter Olympic site. As Sochi begins it's inevitable decay, perhaps the abandoned Winter Olympic bobsled track, high on Mount Trebević above Sarajevo, will be an eerily accurate bellwether for the future of the area above Sochi's Imeritinsky Beach………
Source: www.yomadic.com
The firmware update Ver. 3.30 from Ver. 3.20 incorporates the following issues:
Addition of compatibility with "XF18-135mmF3.5-5.6 R LM OIS WR"
To ensure that autofocus performs as expected, upgrade the firmware for the camera.
Change of aperture display for zoom lenses
Display of aperture value when zooming with the shutter button pressed halfway will become same as the display when zooming without the shutter button pressed.
Source: www.fujifilm.com
This is my 4th day designing a street photography course in Budapest, my companion, for this trip a Fuji X-Pro 1 Its another searingly hot day with very little breeze, it's in the mid 30s with a high humidity, quite unpleasant for this chap from England, nevertheless I want to explore  the Jewish Quarter. Budapest has the largest Jewish community in Central Europe so I head  there to check it out. My first port of call is the Great Synagogue, a magnificent looking building from the outside and  literature tells me that it is one of the largest synagogue in Europe. As a street photographer  I wouldn't normally pay to enter a tourist attraction but this is more than that,  I wanted to find out about the history.  It costs 2800 Hufs to enter which is about £8 at the current exchange rate. I have to say it is worth it. It's stunning inside, almost theatre-esk with its balconies and what look like private boxes that seem to go all around, it beautiful and ornate. You are also allowed to take photographs as long as you don't use flash. On entering all ladies have to cover their shoulders and the men must wear a Kippah which are provided. Part of the entrance fee allows you to go to the Jewish museum which has important pieces of art from Hungary and Eastern Europe. Part of the museum has quite shocking images of the persecution of Jews suffered during the war……..
Source: streetphotographycourses.co.uk
Budapest comes alive at night.. Its early June and its starts to get dusk around 9pm, I'm using my Fuji X-Pro 1 tonight and it's a great opportunity to capture the iconic Chain Bridge, illuminated with my Fujinon XF 18mm F2 R lens. Speaking to a local I was told all of the bridges are lit up at 9pm, so having checked out the location earlier I knew exactly where I wanted to capture the bridge from which was from the Buda side of the city and slightly downstream. I always travel light for street photography which means I never take a tripod. Sometimes I do regret this as it does hinder me when capturing movement. But I much prefer nowadays to hand hold so if I am shooting film I always have a couple of rolls of Ilford 3200asa which allows me to walk the streets and hand hold my camera in most situations, but tonight I am shooting with a digital camera. I applied rule number one in the Keith Moss night street photography rulebook and that is to underexpose by one stop. Using the Fuji X-Pro1 which is excellent at high ISO, I set it to 1600 ISO. I used an 18mm F2 Fuji lens which I have to say is excellent, exposure was 60th of a second and I shot at F2.8.. perfect…….
Source: streetphotographycourses.co.uk
Budapest is hot and humid this morning, the temperature is eventually going to rise to 32c.. pretty hot for this Englishman on a street photography mission armed with my Fuji X-Pro 1. I head for the popular Vaci Utca which starts at the Great Central Market and stretches along to Voromarty Ter square and leads you to the famous spectacular Chain Bridge. The street is filled with restaurants and posh shops, high prices and high pressure selling. The prices in the restaurants and cafes are more than double sometimes triple of what I am paying near my apartment. For me its a place that offers the street photographer not a lot, so this area won't be included in my course, but well worth a visit just to have a stroll around and enjoy the atmosphere.. Across the Chain Bridge into Buda the oldest and more historical part of the city, the best of which is situated well above the river Danube so you have to climb.. There are only two ways up, one is the hard way shanks pony the other can only be described as a near vertical funicular which will carry you from the foot of the bridge up to the Royal Palace and the Castle with grace and ease, you can guess which one I took. Once at the top it offers spectacular panoramic views of Pest across the river. You can also see the Hungarian Parliament building which was based on Westminster in London…….
Source: streetphotographycourses.co.uk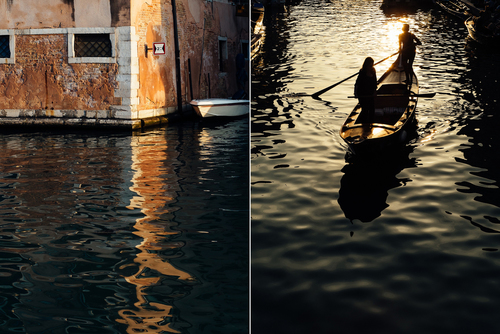 We were lucky enough to spend a long weekend in Venice recently. This was a joint celebration for my mums 60th Birthday and my Aunt taking part in the annual Vogalonga boat race. We have wanted to go to Venice for a long time and were not disappointed. Arriving in Venice is like arriving on a film set. It is like no where else in the world I have been. Its an incredibly beautiful city with lots of culture and amazing architecture. We were treated to four days of perfect weather with blue skies and bright sunshine. Venice is the perfect place just to wonder and get lost. Exploring the alleyways and weaving around the canals is a lot of fun. I took my trusty Xpro1 along to keep the weight down. There were so many incredible sights I didn't know where to point my camera, it really is one of the most photogenic cities I have visited. Here is a selection of my favourite shots from our trip. All taken with the Fuji X-Pro1 with XF 35mm & XF 18mm lenses and edited with VSCO Film……
See on samburtonphoto.com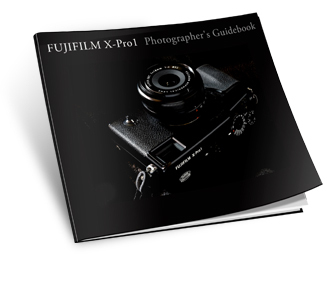 An official guidebook for the premium interchangeable lens camera, FUJIFILM X-Pro1. The Photographer's Guidebook is intended to help users enjoy photography even more with tips on how to use each of the various functions.
The Guidebook includes….
An interview of photographer Mr.Yoichi Sone and a gallery of his works from Macao.
Instructions on how to use the attached RAW file converter……
See on offers.fujifilm.com.au
It has been over two years since I switched over from Canon DSLR to the Fuji X-Pro1 and I haven't looked back. I've traveled all over the world with this camera. I road from Paris to Lausanne with her slung around my back. I've shot photos for commercial clients and for publications. This little camera has more than met my expectations as a professional use camera. My initial review of the X-pro1 on PINP, I gave a lot of insight on what I liked about the camera and some things that needed improvement, such as focus speed and shutter lag. However, after 2 years and a few firmware updates, a few of these issues have been fixed. Shutter lag and auto-focus speed has improved. It might not have improved enough for some, but for me it was enough to keep it at my side………
See on theradavist.com