Fuji X-Pro1
Yesterday I went on a motorcycle ride with my outlaw biker brothers (and fellow photographers) out of NYC and into Long Island. I brought along my trusty Fujifilm Xpro1 looking forward to shooting some portraits during the ride. I wanted to shoot pretty wide open to get a blur going on the background, but it was mid-day and quite bright so f4.0 was about as open as I could go. I also wanted to show off the bikes, so I would be further back then my normal portrait shooting distance, thus increasing detail in the blur. The background would have to be considered and thought out as importantly as the subjects. As a matter of fact, I can't emphasize enough a good background! I like to treat my photographs in three layers, a foreground (in this case the front of the bike), the middle layer (the subject) and the background. I place the emphasis in portraiture on the middle and the background; they are certainly the most critical of the composition, and finding a good foreground being a bonus……
See on suspectphotography.com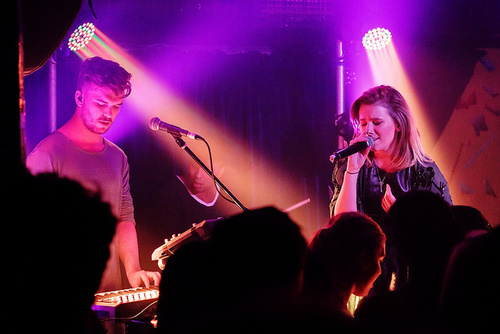 Great show tonight by the young Kiwi band Broods – very impressed with them, I can see why they're touring with Ellie Goulding at the moment (and she's a fan, too). Be proud of them, New Zealand!  They're going to get very big, very fast…..
See on robertcatto.com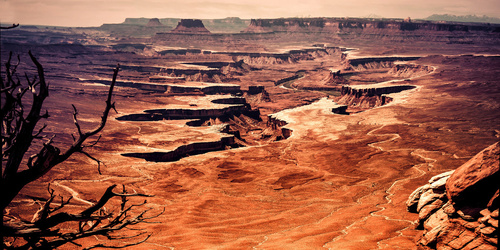 The Fujifilm XF 10-24mm F4 R OIS is a new ultra wide-angle lens for the X-system, offering a field of view equivalent to 15-36mm in 35mm terms. People familiar with my work, know I really love ultra-wide lenses. The Sony 16-35mm f/2.8 Carl Zeiss Vario-Sonnar T Lens is my most used lens on my old trusty A900 full frame. Ideal for landscape photography and super sharp, even at F2.8. The Fuji 14mm is my favorite x-mount lens. But in some situations it just isn't wide enough. So I was looking forward to the 10-24mm when Fuji anounced it over a year (!) ago. Was it worth the wait? We had a new trip to the south-west of the USA planned, in the spring of this year. Our 20th visit to the USA, so a perfect occasion to revisit some of the highlights of previous trips to the deserts of California, Utah and Arizona. An ultra-wide lens would be 'indispensable'.The lens wasn't available in Europe in march, but I contacted Camera West in Rancho Mirage, California. They reserved one for me and I picked it up during our visit to Joshua Tree National Park. The dollar-euro rate made the pain in my wallet a bit more tolerable. During the rest of the trip it was the main lens on my X-E1, while the 14mm was the companion for my X-PRO1. After three weeks of traveling through the South-West USA, I noticed that my Sony & Zeiss only left my camerabag once……..
See on www.arnyzona.com

---
Fujifilm Fujinon XF10-24mm F4.0
Do you love my work and want to support me? If you're planning on buying camera gear, you can check out above-noted links. Prices remain the same for you, but a small percentage of your purchase value is valued back to me. Thank you!
---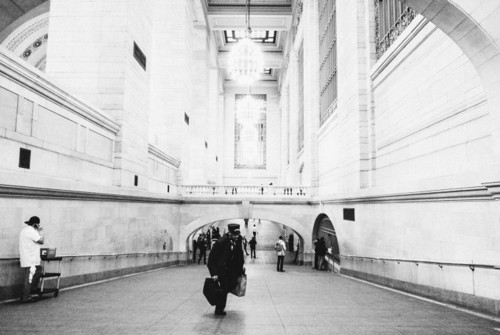 After years of shooting with my Canon 5D and other big camera's I bought a Leica M8.2 a little over a year ago along with two nice Elmarit lenses. In the end, it wasn't for me. I loved shooting with and getting that Leica feeling, but the ISO performances were so bad that I could not justify it. Thought of buying a M9 instead, but even for the extra money I could not just do it. I also bought the Fuji X100S when it came out and loved it. I did sell it after 2 months because the fixed focal length wasn't for me. So I sold everything and bought the Fuji X Pro 1 with the 18mm 2.0 and the 35mm 1.4. Fell in love with it. Wasn't the Leica M but it was what I was looking for. So when I went to New York for the first time in my life (actually flying for the first time in my life after being scared of flying my entire life) I brought the X Pro. One day… I will go back to Leica… but for now… the Fuji helped in capturing the people of New York. Just wanted to share! …….
See on www.stevehuffphoto.com
Out of the morning mist they appear: serious, silent, with a purposeful stride, their bare feet thump the road, completely indifferent to the foreigner with the camera. "Mingalaba!" I try the traditional Burmese greeting, unsure if it will be acknowledged here amongst the Shan. A young Novice flashes me the briefest of smiles and a nod, traditional politeness overcoming Buddhist detachment. At a crossroads the long, snaking line dissolves and they are gone all too quickly. I sit down at the roadside and watch them dart off in a hundred different directions. Myanmar has gifted me another precious little nugget on a trip filled with very special moments……..
See on blog.rosskennedyimages.com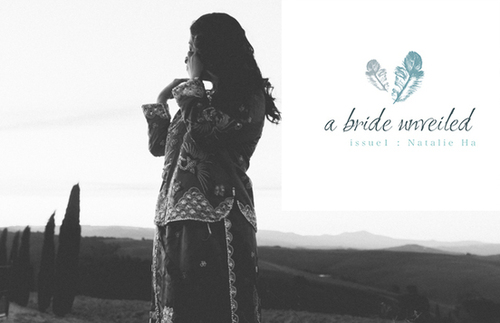 My parents are Chinese, they were born in China, where they lived for a few years and then they moved to Vietnam where they spent a lot of their years. They had to make a run for it when the war started, my mum and dad split the children up, they had five children at the time, dad took the boys and mum took the girls. My mum made it to L.A and my dad went to Hong Kong, and they had to somehow find a way to meet each other again. Eventually my dad also made it to L.A, him and my mum met up and they moved to England. They pretty much trekked around Asia, then to L.A (where they could have settled down) then they moved to England, where I was born……..
See on beautifulblissbridal.com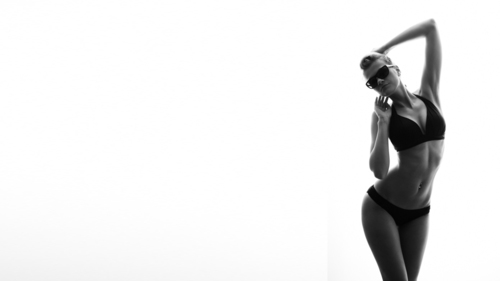 Last time I shot with Erika (here), I ranted how shooting in a small white room is a giant pain in the ass. Light spill, uncontrollable reflections, mental breakdown, suicidal thoughts, etc… Well, this time it's pretty much the opposite. Let's see how we can turn that small white room in to a huge light modifier. When I shoot with natural light I usually tend to a) back light my subjects, or b) use hard, direct sunlight. I hate overcast days and I much rather shoot in high noon on a sunny day than say, during golden hour. I like to have plenty of light. Hard light. Light of the golden hour lacks balls. So, how do you create heavy back light or direct sunlight with strobe?…….
See on timokoponen.blogspot.de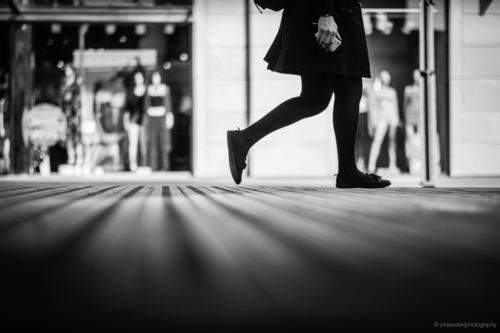 May 2014. Again I have strayed into other areas of photography for a little while. I still shoot street. Below are 14 shots from Århus, Denmark. Captured using the X-Pro1 and the XF 56mm f/1.2 R. This lens is fantastic. Bokeh is so amazing. Focus is fast. And it works so damn well for Narrow DOF street photography. Enjoy…….
See on jonasraskphotography.com

---
Fujifilm Fujinon XF 56mm F1.2
Do you love my work and want to support me? If you're planning on buying camera gear, you can check out above-noted links. Prices remain the same for you, but a small percentage of your purchase value is valued back to me. Thank you!
---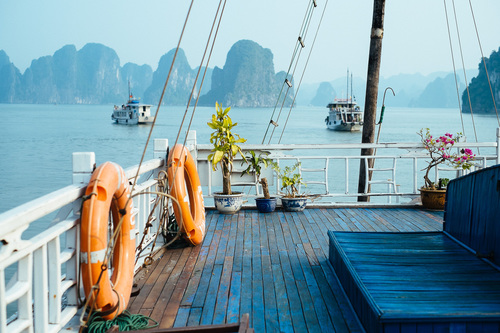 I was the first one who walked upstairs and enjoyed the beautiful scenery. The view was fantastic but what I loved even more was the have a couple of quiet and peaceful minutes on the upper deck of our boat. This is my third trip to Asia. I can remember how I felt before the first one. I was nervous because of the high population density of the places I will see. I go there for business so the only places I usually see are the big cities like Hanoi, Saigon ( HCMC ), Bangkok, Manila or Jakarta. These are all mega cities with more inhabitants than the small country where I was born and live. I lived in Vienna for almost 20 years but Vienna is a city of just 1.7 million, if you add its surroundings it´s 2.5. In the list of the biggest 200 metropolitan areas Vienna ranks 179. In this list Jakarta is second with almost 30 million. Manila made it in the Top10 too. There are a couple of other lists on the internet and there is no standard to tell what a city is and to determine the number of its inhabitants. But it doesn't matter. These cities are really big and can be overwhelming…..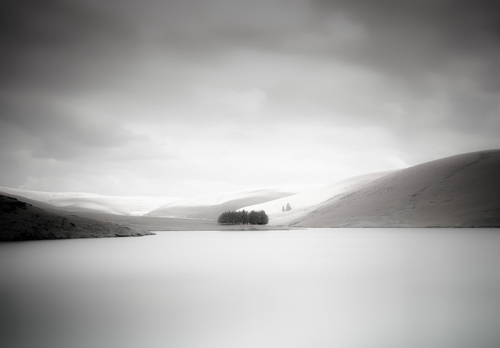 So myself and good buddy James Watson hit the good country of Wales for a long over due road trip. Heading over to the Elan Valley an estate which forms home to number of Dams and reservoirs which service the city of Birmingham and the West Midlands. Wales os a special place indeed, everything is BIG sky, mountains, lakes and then the engineering feats of the dams the plan, just too have fun escape the mids and try some stuff out so some long exposure was going to go down with a 10 stop filter the xpro some glass and some sweets……
See on www.suberashi.co.uk