Fuji X-Pro1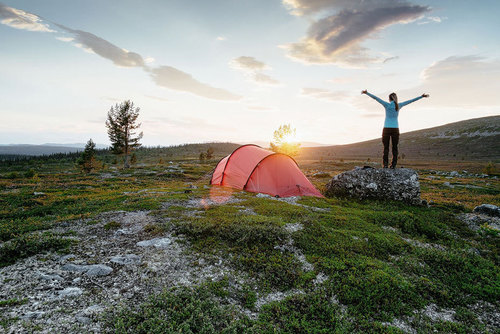 Als wäre es gestern gewesen. Wenn ich mir die Bilder von unserem Fjäll Äventyr anschaue, bin ich in Gedanken wieder dort. Im Reich der Rentiere stapfe ich durch feuchtes Moos – auf dem Rücken schweres Gepäck und an meiner Seite Anna, die zum ersten Mal mit mir hier unterwegs ist. Was vor vielen Wochen noch in Schweden begann, ist nun endlich fertig geworden: der Text über unsere Tour von Foskros nach Tänndalen. Draußen hält der schwedische Nieselregel seit Stunden an. Es ist die Art von Regen, bei der man sich beim Wandern ständig fragt, ob man den Regenponcho auspacken soll oder nicht. Jetzt sitze ich im Warmen und habe den zweiten Saunagang hinter mir.Der Sommer hat sich hier in Westschweden seit Tagen verabschiedet. Das Thermometer klettert kaum über zehn Grad. Doch wer im August zum Wandern nach Schweden ins Fjäll fährt, der tut das nicht wegen der Sonnenstunden. Anna und ich haben es uns im Ferienhaus meiner Eltern gemütlich gemacht und genießen entspannte Tage nach unserer neuntägigen Tour. Neun Tage, in denen wir das spätsommerliche Fjäll unterschiedlicher wohl kaum erleben konnten. Stürmisch-kalt blies uns der Wind auf den Hochebenen entgegen. Fast märchenhaft und idyllisch erlebten wir die Laub- und Nadelwälder. Regen und Sonne wechselten sich ab…..
See on www.joelwagner.de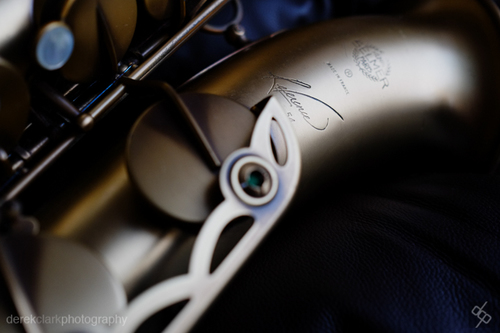 … the 23mm feels perfect in your hands, especially on the X-Pro. But the quality of this lens is just stunning and Fuji has done a fantastic job in producing a lens that is more than the sum of it's parts. The 35mm f1.4 has always had the edge over the other X Series lenses, but the 23mm has a look that is just as special and I can't wait to use it on a real shoot. I'm a documentary photographer and this is a lens to tell stories. You get a great perspective with an old school 35mm, just the right amount of foreground to background without a load of distortion. It's also a lens that you can move in close and still get a great look without peoples faces getting all bent out of shape. The 18mm f2 can be a little wide for my liking, but this new 23mm foots the bill. So the 23mm f1.4 has been worth the wait. The 56mm f1.2 should be out early 2014 and if it's in the same league as the 23mm it will be stunning. I shoot with two bodies a lot and the 23mm on the X-Pro1 and 56mm on the X-E1 will be a great partnership. I'll have more photos from the 23mm in the next few days on this blog as well as Twitter and Facebook. I'll also shoot some street photography and post them on 35mmStreet. I'll leave you with the horn, or rather, two horns. My Selmer Tenor and Yanagisawa curved soprano, two amazing saxophones. If you've got the horn and still not satisfied, take a look at Project Jazz on this here site……
See more pictures on www.derekclarkphotography.com
For those of you that know my photography, you know I don't take a lot of pictures of people. But, I do take personal images, especially of my beautiful older daughter. Before I sold-off my Canon gear, my "go to" portrait lenses were the 85L or even the 135L. Those were amazing lenses, especially on a full frame 5D. But, shooting with them was not an intimate experience – I felt detached from my subject, not part of the action. I was far away using a big, intimidating tool. One of the things I love about the X-Pro1 is that it's small, unobtrusive, and non-intimidating. It lets me get close to my daughter and be more spontaneous with the images I make. And, that's why I like using the Optical Viewfinder (OVF) so much. It keeps me close and lets me frame images in a more natural way. I can see not only what's in the frame, but what's not in the frame – I feel part of what's happening. I see my daughter with my own eyes – not through an electronic interpretation of her. It's not artificial. It feels intimate and real. The OVF is definitely more difficult to use when it comes to nailing the focus point, particularly when I shoot wide open. But, it didn't take long before I became comfortable with the process. For me, the OVF is the only reason for me to stick with the X-Pro1…..
See more pictures on jeffseltzerphotography.com
The old barn is only a stone's throw from where I live. This morning we woke up to hoar frost and the trees and fields were covered in a thick layer of frost. I have used the old barn as a back drop for several photo shoots over the years so I was disappointed to find it almost completely caved in on itself this morning. Once I am sure a beautiful structure sitting there at the foot of the hills with a great view of the valley. I was ill prepared to shoot this morning as I had driven off without gloves and my toque. With finger numb I came away with a few frames. All images are captured with the Fujifilm X-Pro1 with the XF 35 1.4R lens….
See more pictures on mfoto.ca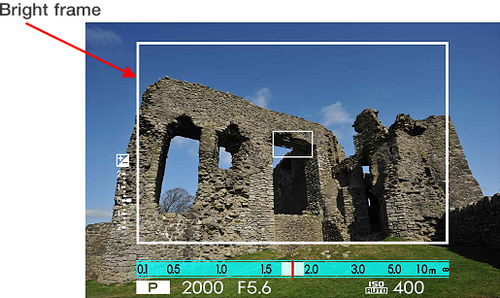 FUJIFILM Corporation (President: Shigehiro Nakajima) will be releasing another new firmware upgrade for its flagship Fujifilm X-Pro1 compact system camera on November 28th which will offer users enhancements to operability and functionality. This latest firmware upgrade is being released in response to customer demand and will offer X-Pro1 users the chance to update their model to incorporate functionality available on the most recent X series cameras launched in October 2013. The X-Pro1 is set to continue as the company's flagship X series model, and Fujifilm is striving to keep the level of technology offered on this product as up to date as possible so that purchasers of the X-Pro1 will have greater longevity of use.
[Release date of the new firmware]
5th December 2013 (Thu.) GMT 05:00/JST 14:00
[Firmware version]
FUJIFILM X-Pro1: Ver. 3.10
[Main contents of the firmware update]
Improve the cover range and accuracy of the bright frame in the OVF
The cover range of the bright frame displaying the shooting area in the optical viewfinder has been improved so that a field of view closer to the actual image can be checked. By maintaining the position of the bright frame with parallax compensation during AF lock, the shooting area can be checked even when letting go of the shutter release.
See the exposure setting in live-view and histogram
The images and histogram will reflect current exposure levels (with the shutter speed and aperture set during manual exposure also displayed on the image). In scenarios where the live view and the final shot will appear differently, eg: when using flash, this setting can be turned off.
Aperture and shutter speed can be changed once AE lock is selected
The aperture or shutter speed can be changed while maintaining exposure (EV value) with the AE lock button. The photographer has the ability to tweak settings down to the very last moment before shooting.
The default and maximum sensitivity and minimum shutter speed can be set when ISO AUTO is selected
When selecting "AUTO" in the ISO setting, users can also set standard ISO, Maximum ISO and a low-speed shutter limit. The Low-speed shutter limit has been extended to 1/500 seconds.
New fuctionality allowing you to edit image filenames
An image filename (DSCF***) is automatically allocated to each picture when shooting, this can now be changed to your filename of choice.* This added functionality is useful when organising the images after shooting, and sorting the images into groups. * It can be changed to a 4-letter filename when selecting "sRGB" and a 3-letter filename when selecting "Adobe RGB" for the color space.
Change of numbering for images shot using continuous shooting
When shooting using continuous shooting, only the first image is currently displayed in full screen and subsequent frames are displayed in small on the bottom right, and the file number was set as "S+7-digit number". With the new firmware, all frames in continuous shooting are displayed as full screen shots in playback. The file number has also been altered to follow numerically as per standard single shots, thereby allowing uniform management of images after shooting.
Improvement of RAW file conversion function
When developing RAF images in-camera using the built-in RAW file converter, the firmware upgrade improves the flow by taking you back to the original RAF image once the conversion has been done, whereas before it left you with the converted JPG file on screen and the user had to go back to the next RAF file manually.
Details on improvements 2, 3, 4 and 5 are available in the operation manual on the support page below.
Please visit the following URL for details on other changes.
[Firmware download]
http://www.fujifilm.com/support/digital_cameras/software/
* This firmware is exclusive to the FUJIFILM X-Pro1.
See on www.fujifilm.com
If you are interest on Fuji X News at Flipboard, please subscribe my new TOMEN magazine :-)
Main themes are: Aspects of Digital Photography focusing on the Fuji X-Pro1, X-E1/E2 and X100s. Stories, reports, reviews and pictures of great photographers from around the world shooting almost exclusively with the Fuji X systems.
Flipboard is an app that aggregates news and other content and presents it in a personalized magazine-like format. It is available for iPad, iPhone, Android, NOOK, Kindle Fire and new: Windows 8.1. You can visit flipboard.com for more information on the features and functionality of the Flipboard app.
See on: Flipboard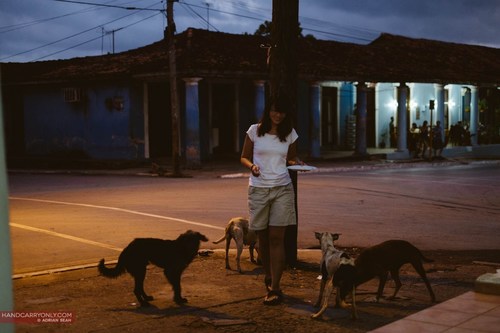 A number of very emaciated and scruffy stray dogs roam the main streets, sniffing around the feet of uncomfortable patrons at the restaurants looking for scraps. Their fur clumpy and in patches, rib cages painfully visible, I reckoned the pickings must be slim, as some of these dogs could not be more than a few days away from death. The stronger ones were able to snatch the few scraps of food thrown out by sympathetic tourists, the weaker ones walked away hungry. We made it a point to put aside some food for the weakest ones although deep down, I knew it was akin to trying to stem the flow of the river with a pebble, that starvation would just be prolonged for another day at most. The rest of the time, we just spent visiting the surrounding countryside, soaking in the sunshine and still a little unbelieving of the fact that we were in Cuba, a place I had long dreamed of visiting.…
See on handcarryonly.com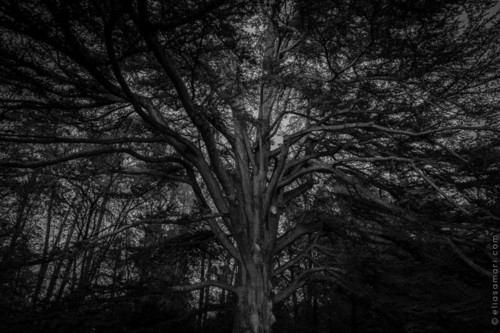 Parc des Eaux-Vives, Parc de la Grange. Genève.
See more pictures on blog.eliasamari.com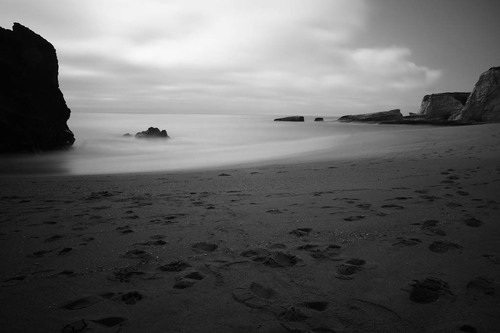 Weekend in the US. My fist experience with long exposure shoots at the pacific cost at the Santa Cruz area.
Fuji X-Pro1 | Fujifilm Fujinon XF 18-55mm f/2.8-4 OIS
See more pictures on www.schwarzweissart.de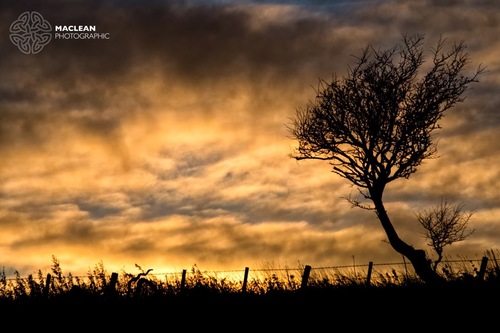 I had read about adapters that were available for the Fuji X-Series cameras to attach different lenses to the X-Pro1, XE1 etc.  On Amazon I found a company selling the Fotodiox adapter for the grand sum of £17 + P&P and so I decided to buy one. The package arrived and I discovered the adapter is made of metal, is well constructed, and fitted easily between the camera and the Nikon lens. All of my Nikon lenses are the older 'D' type, which means the lens has an aperture ring rather than the newer 'G' type lenses that have had the aperture ring removed.  Having the aperture ring means the lens can be used on the X-Pro1 with the Fotodiox adapter because the aperture can be set manually. I took the X-Pro1 fitted with the 80-200mm f2.8 out and about to capture some images of the sunset here in East Lothian……
See more pictures on macleancomms.blogspot.de