Fuji X-Pro1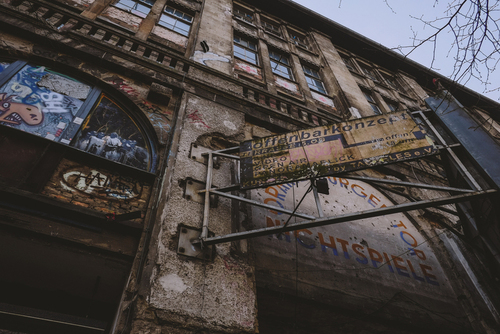 I'd never been to Berlin before, but I'd seen a few films set there. Forefront in my mind was 'Wings of Desire', Wim Wender's atmospheric tale of an angel (literally) falling for a trapeze artist in 1980's Berlin. It stars Bruno Ganz, Nick Cave and Columbo and it's all shot in the most gorgeous black and white. And that's how I thought I was going to shoot Berlin. I mean, this is surely a monochrome city, right? Battle scarred buildings, grim brutalist Eastern-bloc architecture, lowering skies, great concrete walls – one amazing oppressive movie set. That's how my mind imagined it. Turns out I'm an idiot. Berlin is tremendously colourful. I arrived on the train from Schoenfeld airport greeted by some beautiful magic hour light. I figured, "What the hell, let's capture a little colour at least," and set the camera to Pro-Neg Hi colour film simulation. I never left that setting. Whenever I confronted a crumbling ruin of a building, a concrete monolith of a towerblock, it always seemed painted in lovely warm light and splashed with the most vibrant graffiti. 'Poor but sexy' indeed and as splashed with colour as a heaping of ketchuppy Currywurst……
See on petetakespictures.com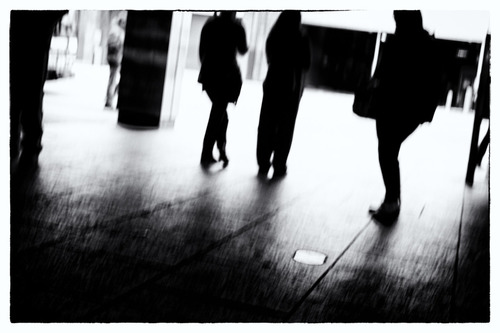 So Andre' the XP1 and the 35mm 1.4 that thinks it's a 50mm 1.4 and I  went for a walk today. The weather started of around 37f and slightly overcast. For me it doesn't matter cause I go out in anything but Andre' has a bad attitude about getting wet. He's got a cousin and it's the unnamed XT1. Talk about a crazy camera….The XT1 loves getting dirty and wet and cold, whatever but the lenses…well….See, I'm from Philly and here we like things to match and get along…remember, Philly is the city of brotherly love….So, it just seems to me that if'n a camera is weatherproof…shouldn't the lenses be also…I'm just sayin'.   Don't sweat friends, in no time Fuji will release the best dang weatherproof lenses ever…..you'll see. The 35mm is a monster lens but it's also a gentle giant. I like all of youin's love the detail, sharpness, contrast it provides. I also the the way it just seems to capture kinetic energy. I get into all kinds of things because I'm not a specialist in any kind of photography, I just specialize in responding to what I feel and see..well maybe see, sometimes see…wish i could see…hmmmm……
See on streetshooter.net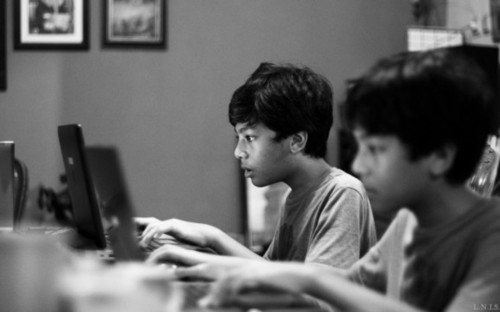 My name is Liandro and I'm from Indonesia. It's been a year now, my journey with the X-Pro1, my very first camera and the one that I decided to start to learn with and I must say, it's a rough, long and windy road. Oh and I bought this camera in Melbourne with a whopping $300 discount by that time so lot of my photos will be around Melbourne. I started out with loving it (since it's my first camera) and the hating it because all the flaws. Luckily though, several weeks after that the firmware update came and voila, the focusing got better a notch and it's enjoyable in some way but still..with the hate feelings lurking just right around the corner. I shot the photo above and many other photos mainly using spot metering. This one with a voigtlander 15mm f/4.5 @f/8 if I'm not mistaken. The spot metering(which later I change to average) sometimes confuses me as a beginner because it gives me a blown out highlights or just a very dark shadows area and it's really a learning curve for me…..
See on www.stevehuffphoto.com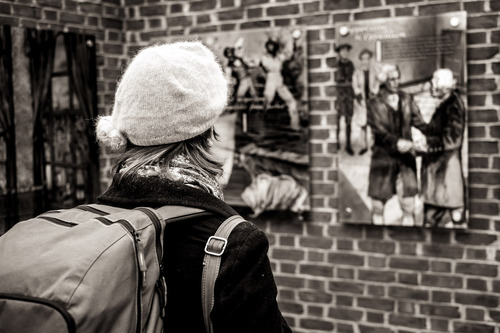 Let me start by saying that some of this was written yesterday and some of it today. Eh…who cares…. I had to get my Dreamcatcher stuff posted first because of such high public demand. Just kidding but not really. These images sell more than anything else from my artsy fartsy collection. These were all made with the XP1 and the 35mm 1.4. It's a chore for me because I don't like the 50mm FOV but yet with the XP1….it's very natural. I use the OVF 90% of the time and the screen the rest and of course somewhere in my demented mathematical equation, the EVF works in. So there's much talk about the new kid on the block. Oh yeah…it's all over the net and all over the world. The Fuji XT1 is going to break records. I don't know which records but I'm told big stuff…wait and see. Well….here in Northeast Philly on Montour Street, in the back room that's converted to an office but nobody works in it just me and it ain't work if you love it but anyway…..here…the XT1 will never make an entrance. It's shunned and not allowed to make a presence. Andre' the XP1 and Ding the XE1 have decided that …we doin' need no stinking camera with a center mounted evf that looks like a SLR from the days long gone but they ain't long gone cause many still like that form but here …. we don't! …..
See on streetshooter.net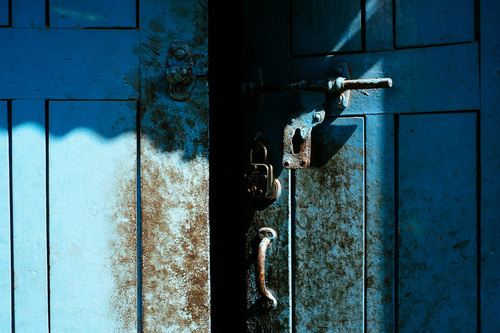 This post is simply about collection of doors that attracts my interest during our recent travel photography trip. They came with various characteristic. Some with stricking colors, while other with seasoned feature. It can be just a simple doors like what we can see in our hometown. Doors with padlock are common in Nepal especially when visiting Bhaktapur & Patan. I haven't done any research about the doors role against local community here in Nepal but I suspect it must be related to Buddhism practice. The way they paint the doors with striking colors, amazingly detailed hand carved woods tells us how important the doors are related into their life. Only the windows and doors are mainly painted or decorated while the other part of the house or building left seasoned. From photographic viewpoint, it is very easy to photograph the doors or windows. There is no need to deal with people so you don't think about your life and death of asking people to photograph them. You can do it even with your phone's camera. No special technique and if you like me, no need to carry any lighting equipment to get this done. Often time when travelling, I will pack as minimal as I could so that I don't clutter my mind of taking care of my gears in my bag while moving around. The less the better……
See on shukurjahar.wordpress.com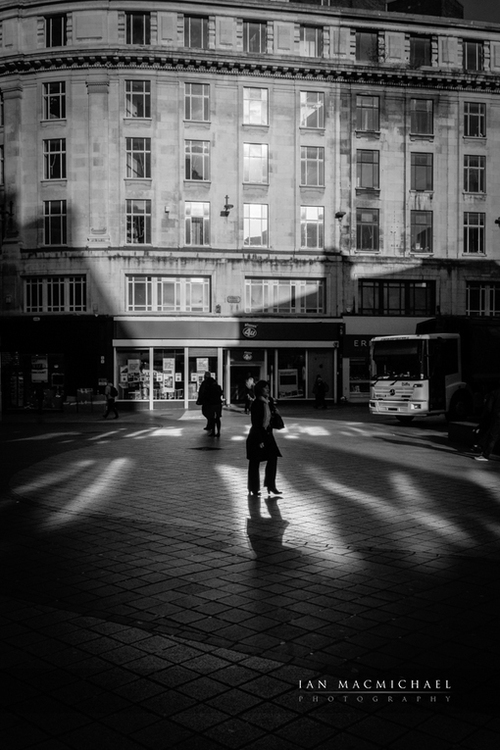 This week, I spent an hour or so around Liverpool City centre along with my Fuji X Pro 1 with the 18-55mm lens. Now, I'm a sucker for all things VSCO make and have had their film presets from pretty much when they first started with them. I was pleased to receive an email from them announcing that they had released Pack 05 with some classic mainstream films emulations. One of the main attractions for me was the inclusion of Kodak 400CN, one of my favorite films (currently in my Nikon FM2!) and a part of the Totally Rad Replichrome set. I have used the Replichrome emulation (and my version of it)  a lot recently, especially on weddings where we have used the Fuji X100s and the X Pro 1. Anyway, here are some images from the "photowalk" all edited with VSCO Pack 05 for Lightroom with a couple of my own tweaks added here and there, but not too many….
See on www.ianmacmichael.co.uk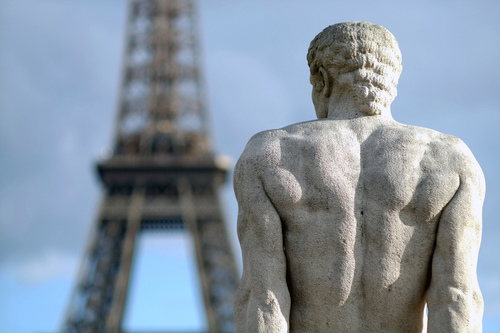 I was in Paris for work and we finalized our meetings around 3pm. That left a few hours of great light on a gorgeous day in France. I grabbed my Fujifilm X-Pro 1, a 8mm, 35mm and 85mm lens a got moving with a few colleagues…….
See on danielincandela.com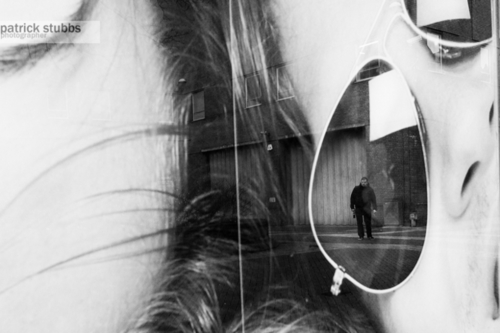 I went for a wander around Lincoln on Monday with the Fuji X-Pro 1 and one lens – the 18mm f2. This a scary lens for street photography for me because it means you sometimes have to get in seriously close – something I'm not totally comfortable with. When you look at some the great photographers and their work documenting daily life, it all looks so easy. It's not! For the first time ever with a digital camera, I shot everything in black & white – usually I'd photograph in colour and then convert. It all felt a bit strange at first, something not quite right, but I loved looking at the back of the screen and seeing the composition in black & white. I had the settings at Monochrome+R for the whole day, and sharpness set to +1. I love the optical viewfinder, so am pushing myself to master this – it's perfect for the general day-to-day, wandering around kind of photography that gives me that photo buzz. Again, strange using it at first, because nothing changes in the viewfinder when you focus – I'm so used to my Canon DSLR's now, and seeing everything snap into focus. But, I just loved using the OVF, it feels right to me and somehow gives me more feeling when taking the shots……
See on www.patrickstubbs.com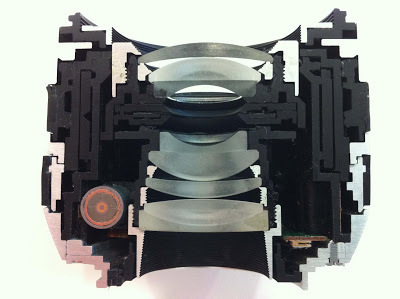 So after a hectic weekend with still not enough time using the lenses, it is time to share my results and findings. As a 'health warning' this should not be considered a full on review, more an extended hands on, in the real world, also it will be from a Fuji users perspective, as I am not a Sony user.
Touit, why?
Looking at it from the perspective of the Fuji and Sony, it was a good way of increasing the reach of the brand, offering more choice for the consumer. Interestingly I was speaking to one camera dealer who was recounting to me how he gets a fair few prospective Leica M owners coming in to his shop. Firstly he breaks the news to them that supply is an issue and then there is the small matter of the price…So he offers them the Fuji X Pro1, quite a few have  opted to buy the Fuji, one can imagine that to the discerning customer, the option of a Fuji X Pro 1 sporting Zeiss glassware will be even more compelling……
I bought the X-Pro 1 with the 35mm f1.4 lens in July 2012.
Earlier that year I'd sustained a neck injury that meant DSLR gear was too heavy to lug around. I wanted something smaller and lighter, which still delivered DSLR quality images with good low light handling. Until that point, I hadn't come across a compact camera that was quite satisfactory. The X-Pro 1 came with that customer proposition. Several months after its initial release, I still couldn't find a review which faulted any aspect of it that mattered to me. It sounded perfect. I sold most of my professional DSLR gear to afford the X-Pro 1 and the 35mm f1.4. There was no hesitation involved. I knew a fair few people who used the X-Pro 1 and loved it, and went for it based on that. I'm no specialist user. I'll quite happily get used to whatever is tough enough to withstand me. The other camera I was considering at the time was the Olympus OM-D, but the Fuji had the larger sensor. Real estate, in my mind, is always good……
See on charlenewinfred.com