Fuji X-Pro1
I was in desperate need of proper camera bag for everyday use. Up until yesterday, I had been carrying my Fuji gear around in a "satchel" made by Fossil. It offered next to no protection, and it's the reason I have a minor ding on the zoom ring of my 35mm ƒ/1.4. I'd been looking for a while, but hadn't found anything I was satisfied with. When I first saw Billingham bags, I wasn't 100% sure about the overall look of them. I liked the styling, but I wasn't crazy about the standard khaki colour, and black just isn't me. I'm much more of an earth tones sort of guy. I also found Billingham's website pretty dreadful. It's in serious need of a rework, and maybe they could add some, I don't know, photos of their camera bags. Anyhow, I was also looking at ONA bags. They have great styling, but their bags are either a little too small (the Bowery), or a little too large (the Brixton). The Brixton was close, but it's pricey at $269, and fairly heavy at 3.1 pounds. Then there's the leather Brixton, at $419 and a full pound heavier. I made the mistake of getting a full leather bag before and I definitely won't do it again. They look fantastic, but they're much too heavy for something that's slung over one shoulder. Your spine will feel it. Another thing I didn't like about the ONA's is the clasp, and last, while Billingham's site needs work, at least it doesn't tell me I need to have Flash installed like ONA's does. It's 2014 people; time to serve up HTML 5 to anything other than iOS devices…..
See on donovanbond.co
The reason I put together the first article was to try and provide a solution to a "problem" ; the problem being when using the Optical Viewfinder the auto focus on Fujifilm X-series cameras "is a joke, even when the focus box turns green, nearly half of the shots are out of focus."  Due to this "problem" some users sold their cameras and others shoot exclusively with the Electronic Viewfinder – as its autofocus is "more accurate than that of the Optical Viewfinder's". However, the camera has only one real focus box, so if the autofocus is inaccurate when using the OVF, then it should also be inaccurate when using the EVF. If the focus box is the same in both the OVF and the EVF, then why does the OVF tend to miss the point we focus on? When we look through the viewfinder in OVF mode – this is what we should see by default…..
See on vopoku.com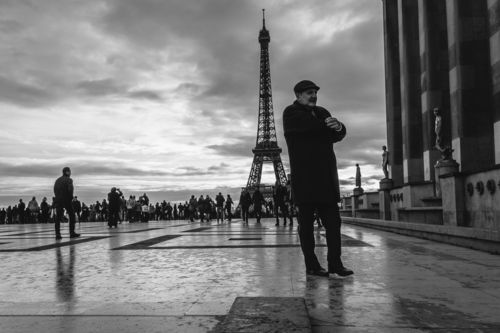 We were lucky enough to go over to Paris for a few days to take in the new year. It really is a beautiful city with plenty to photograph. Its a great place just to wander around and take in the surroundings. The weather wasn't too good for the first couple of days with a lot of rain. It finally cleared on our last day with clear skies and bright winter sunshine. Luckily we had left it to the last day to go up the Eiffel tower. We were only able to get up to the second level as the elevator to the top was broken, this still meant incredible views over the city. Here is a selection of some of my favourite shots from the trip, I plan to post another set soon. All the images were shot with the Fuji X-Pro 1 using the XF 35mm and 18mm lenses, processed with VSCO film and Rebecca Lilly presets…..
See more pictures on samburtonphoto.com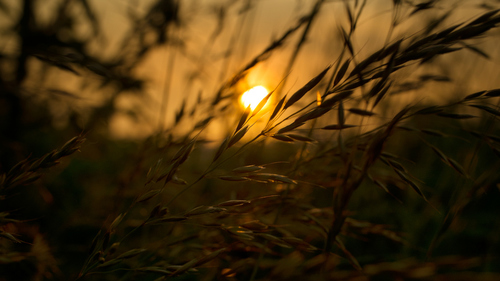 I have tried to include as much as I can can from locations such as Marrakech, London, Washington DC, New York, Bristol, Virginia, Birmingham among many other places. As many you know, I totally love my X-Pro 1.  The 35mm, 18mm, 60mm and 18-55mm lenses in this gallery and I look forward to testing out the new 55-200mm as soon as I can. We love using the CSC Tripod (Keith) from 3 Legged thing and the Lee Filter Seven 5 CSC size Filter kit…..

See more pictures on www.davepiper.org.uk
So this is a first for me, I've never done a gear review before so let's all try and survive this together.  :)  FujiFilm Canada was gracious enough to send me out a copy of the X PRO 1 as well as the 18, 35 & 60 mm lenses. I'm obviously not going to nerd out completely and do high ISO comparisons and pictures of test charts… Heck, I'd have to go get a tripod for that.   I'm just going to talk about my experience with this camera that FujiFilm Canada was generous enough to lend me. As others including Zach Arias and David Hobby have said there is something about these new Fuji cameras.  They're not the fastest cameras in the world.  They don't have the most megapixels.  And they don't have the best high ISO (although it's pretty damn good!)  But they do have one thing… soul. The minute I picked this camera up it just felt right.  The fact that it's a fraction of the size of my Nikons probably helped but it was more than that.  It's hard to describe but it was very close to the feeling I had when I picked up my old Pentax K1000 for the very first time.  it just feels good in the hands…..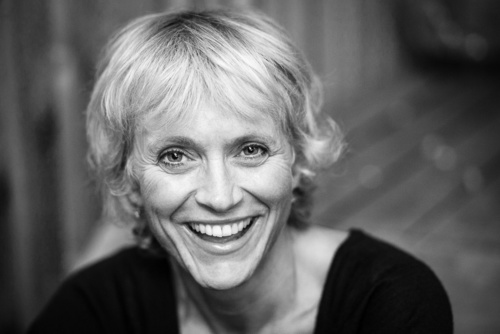 I do social media styled portraits for my friends every year. 2013 was the first time in close to 5 years that I haven't done the images with a DSLR or Medium Format camera. These two samples were made with a Fuji X-Pro1 at ISO 1600 and Canon EOS 5D Mark II at ISO 1250 respectively. Can you tell which is which without looking at the EXIF info at normal web viewing distance?
See on leighmiller.zenfolio.com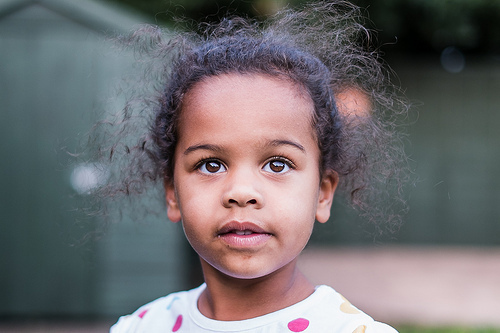 To say I took a while procrastinating over purchasing a micro four thirds/mirrorless camera may be somewhat of an understatement. It took weeks of research, starting with a notion of carrying less kit which grew into an urgency to purchase a back up camera, quickly developing into lusting after Fujifilm's top end X-Pro1. Before I begin to waffle exponentially about my first experiences with the X-Pro1, I'd like to point out that this is unlikely to be one of those in-depth, comprehensive reviews listing the pros and and cons of purchasing such a camera. This whole blog will merely consist of anecdotal musings from a girl who lives and breaths photography. No really, I wake up thinking about photography… I know, that's a bit strange, I'm a bit strange. If you'd like an excellent blow-by-blow account of every feature of the X-Pro1, may I send you over to The Luminous Landscape which goes into intricate detail, the likes of which I'm not even attempting to emulate…..
See on girlbehindthelens.com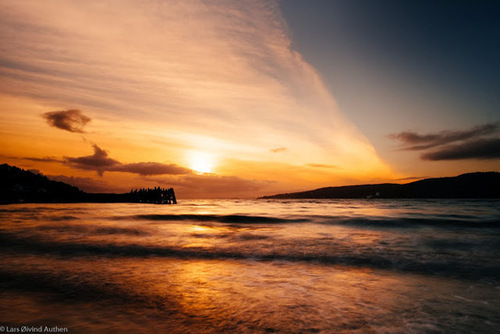 Winter time is here… but where is the snow? Usually we have snow where I live, at least some snow if not perfect skiing conditions. I'm longing to use my 14mm (21mm FF) wide angle lens and take some winter pictures. This is all I got for now.. no snow…..
See on lakeviewman.blogspot.de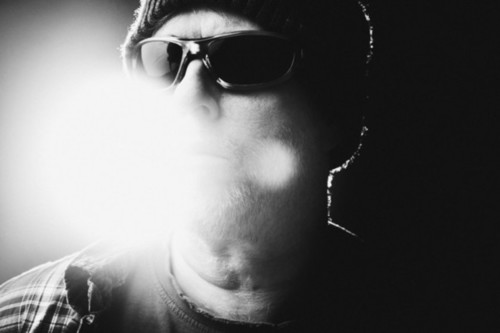 Who are you and what's your profession?
My name is Patrick La Roque and I'm a commercial, portrait and documentary photographer based in Montreal, Canada — Although we actually live in a little town called Otterburn Park, about 30 minutes away. We have three young kids: a boy and two little girls. Keeps us busy… I switched to photography as a full-time gig about 7 years ago. Before that I was a musician, I worked in post, multimedia, I was a partner in a production company… Left it all behind to pursue a craft that quite suddenly gobbled me up after years of simply being a hobby. I realized one morning that I didn't want to be doing anything else and moved on. No regrets.
What's your rig?
I shoot an X-Pro1 and X100. The X100 is essentially my 35mm lens, with the X-Pro1 being my main workhorse. I use XF lenses exclusively and jump between the 35, 14, 60 or the two zooms depending on the job or the shot I'm looking for. I also have an F-Mount adapter that I mainly use with an old, original Lensbaby when I'm feeling experimental; I still love that thing. Lately I've started shooting with a Nikkor 50mm f2 as well, a lens I received as a gift…….
See on ledesmaphotography.com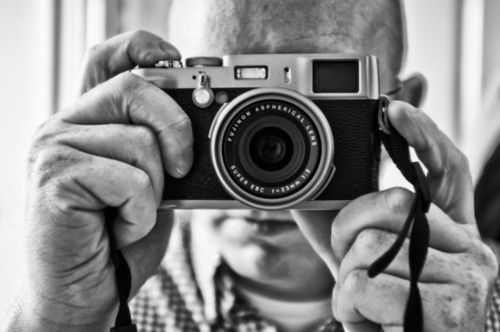 Who are you and what's your profession?

I am an educator by profession and teach film and animation to the next generation of budding filmmakers. Photography is a hobby that is not only a great way to relax but really works well alongside this area of education.

What's your rig?

I am a Fujifilm X fan, I love them. A few years ago I started to notice how often I left my DSLR at home because of the size and weight. It is hard enough to trek the Mourne Mountains and you aim to travel as light as possible. The Fujifilm X range has come on leaps and bounds since my first X100 back in 2011. I am mainly shooting with the X100s and the new X-E2. Lens wise I tend to stick to 14mm, 23mm, 35mm and 60mm. The image quality is superb and you can effortlessly carry them around everywhere. I actually only bring out a digital slr for music photography where I need the reach…..
See on ledesmaphotography.com