Fuji X-Pro1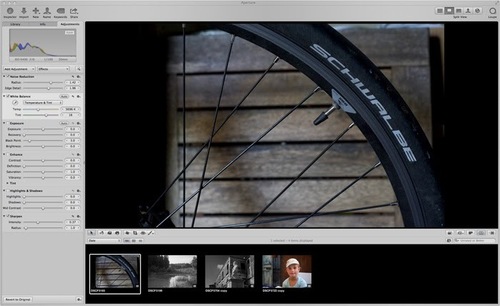 As the title suggests this is the third and for the time being the last of my RAW converter comparisons.  This time we will look at how each converter handles high ISO's files, conversions to black and white (monochrome), skin tones and leafy landscapes.  In the first comparison I left all of the examples at the default settings.  This time I tried to get the most out of each image in each of the seven converters.  For these comparisons the converters will be presented in alphabetical order and not in preference. In addition to the six previously used converters, I have added Lightroom 4.4 and upgraded Iridient Developer to 2.2.  These are not the only RAW converters out there.  AccuRaw to name one, however I feel these are the most accessible and known programs, albeit a couple are Mac only….
See on gambofoto.blogspot.de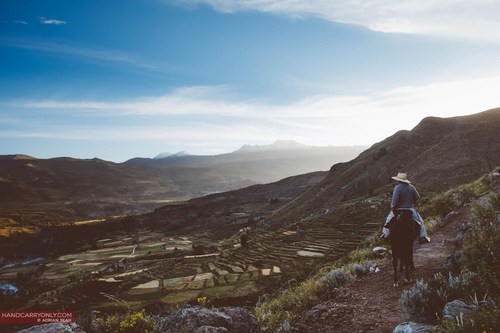 There's something about humans and their fascination with deep holes. At twice the depth the Grand Canyon in the US, the Colca Canyon of Peru has intrigued mankind for a very long time. A few hours by bus from Arequipa, this landscape of pre-columbian Inca terraces and rolling hills in the Colca valley, and of course, the incredibly steep canyon, is a world from the city. During the journey there from Arequipa on the high Andean plateau, the altitude reached as high as an gasping 4910 meters (16,100ft) above sea level, the thin atmosphere paving the way for exceptionally clear skies. At times, I felt as if I was on the moon, everyone's movements were observably slower and more deliberate due to the reduced oxygen. The Colca valley is dotted with small villages, chief amongst them being Chivay, which serves as a sort of hub for the region. As with most villages in Peru, each village is centred around a square, with a church on one side, no doubt a civil planning and religious import from the Spanish conquistadors when they came rampaging through the area. The region is still primarily inhabited by the original Aymara-speaking Collagua and Quechua-speaking Cabana cultures, each differentiated with distinct head deformations. The Cabana favoured wide and flat skulls as a tribute to their mythical place of origin, and the Collagua, tall and elongated skulls, so that they can be differentiated from the Cabanas. The Spanish found this practice grotesque and went on to ban its practice. Today, the two ethnic groups identify themselves by less extreme means, in the form of  subtly different traditional dress.

Andean Condor

An area of outstanding natural beauty, it has ancient terraces carved into the sides of the steep slopes, from the time of the Inca and before. Although many of these terraces are still being cultivated, yet many others have been abandoned, and are slowly returning back to nature. The Colca Canyon is home to the legendary Andean Condor, a massive bird that can been seen riding the thermal currents, especially around the area of Cruz del Condor, where many birds can be seen, seemingly oblivious to the numerous tourists pointing their cameras at them. With a wingspan of up to 3.2m/10.5ft, the Andean Condor is one of the largest birds on earth. A national symbol of Argentina, Bolivia, Chile, Colombia, Ecuador and Peru, featuring prominently in their respective coats of arms. The Andean Condor has its roots in the deep mythology of the region, especially revered by the Incas, believed by them to bring the sun into the sky every morning and to be a messenger to the gods.

Grave Robbers

A fantastic way to see the valley, we rode around on horseback, led by our local guide Wilbur. Caramelo and Mil Amores were our obliging horses, patient with our amateur handling. We came across a huaca (sacred site) where Incans were buried, with many of the skeletal remains still intact, although the treasures of the tombs have long since disappeared with the huaqueros (grave robbers) that have looted the area. Both ominous and sad, the lifeless skulls staring back at us told of a story of a lost civilisation and a rich culture destroyed.
See on handcarryonly.com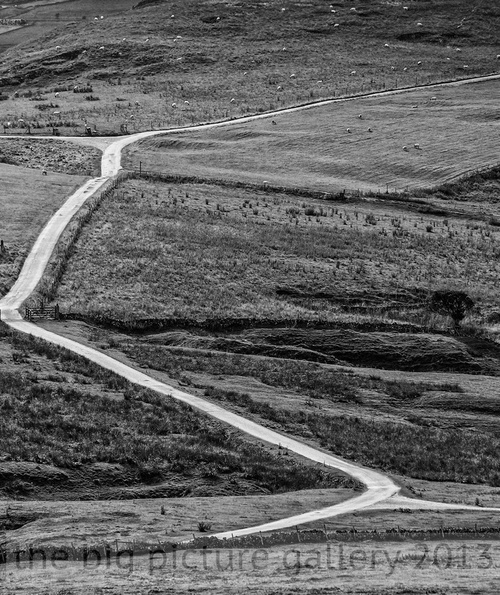 Had a few hours out toward Chrome Hill near Buxton, what a stunning place. The hills of Wheeldon, Parkhouse and Chrome dominate the upper Dove valley. With real ridges and outcrops of limestone (coral reef) they certainly have a real mountain look about them. The place makes for a great day out and is rarely busy. I love this side of the Peak district, think it has much more to offer than the popular dark Peak. Less traffic and less tourists! So off with th X pro 1 2 lenses the 14mm and the 55-200, ideal combinations for Landscape work. Although dodging fierce showers and protecting the gear took some doing, the Fuji just works so well with landscapes. The colour rendition and the detail it resolves just leaves me gobsmacked. All the years I have been shooting images, never has a camera given me such satisfaction in its ability to deliver the files I want….
See more pictures on www.thebigpicturegallery.com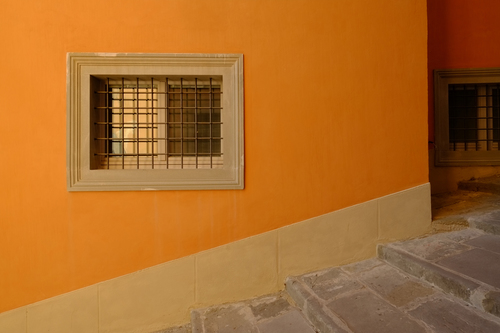 I'll be honest, I'm not that much of a super wide guy. My preferred focal length is just a little wider than normal view. The 28mm to 35mm is pretty perfect for me. Back in May, I got two lenses from Zeiss to try out, the 35 1.8 and 12mm 2.8 Touit lenses. I walked with the 35 1.8 around NYC for a few weeks testing the lens before I passed it on to Gabe from Ruinism and wrote about it on my "Part 1" of the Zeiss Touit tests which can be found here in this earlier blog. I then began to shoot with the 12mm and actually had trouble making images I was excited about. It wasn't that the gorgeous lens was anything less than a great optic, it was I who had issue with the lens. For those who follow my blog, its not just words, the images have to back up what I'm saying. The environments that I was testing the lens in were just not coexisting and the lens wasn't working for me. Well, all that changed yesterday when I took the 12mm and mounted it on my trusty Fujifilm X-Pro1 with the aim of checking out some exhibitions at the Cortona On the Move Photo Festival in Italy. All of the images are shot using the 12mm 2.8 at ISO Auto 1600, color shots are Velvia Film Sim Mode unless I chose the B&W Y mode (I used film sim bracketing so I was able to capture it all)…..
See more pictures on suspectphotography.com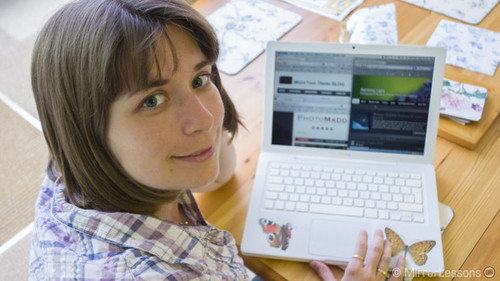 It only takes a few minutes of browsing the Web to discover popular websites such as Steve Huff Photo or the Phoblographer, but what about lesser-known sites that talk about mirrorless cameras? Don't they need some time in the spotlight too? Since we started our blog back in January, we've come across some real gems, which is what spurred us to create this top 10 list and share it with you. If you too have come across a site you feel deserves recognition, or if you have a site where you review mirrorless cameras, do not hesitate to let us know in the comments section! ….
Thank you very much Heather for your appreciation. I´m proud to be your number 1 ;-))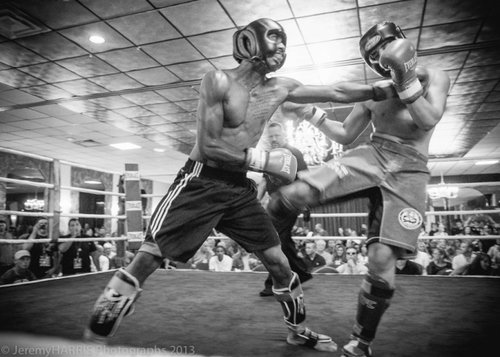 From a recent kickboxing event I photographed for Jackhammer Productions. Sons Of Italy, Long Island NY.  All images made with the Fuji X-Pro1, 35mm, and 18mm lenses.  Edited with Adobe Lightroom 5 and VSCO Film…..
See more pictures on jeremyharrisphotography.wordpress.com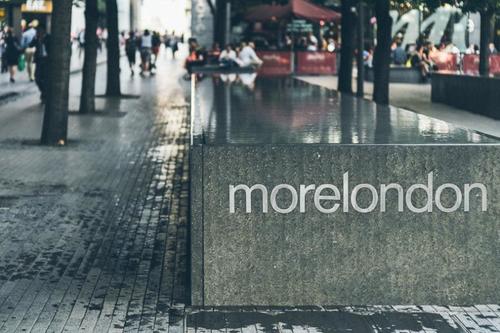 Naja, ich gebe zu, der Titel verspricht mehr als es dann tatsächlich ist. Denn würde ich London mit der x-pro erkunden wollen, bräuchte ich vor allem ein paar mehr Tage vor Ort frei – ich hatte nur einen :(
Also korrigiere ich, nachdem ihr ja alle schon mal bis hierher gekommen seid, und gebe zu, dass ich lediglich ein paar Stunden in der Umgebung der Tower Bridge in London unterwegs war. Die Gegend um die Tube Station "London Bridge" ist eine gelungene Mischung aus moderner und traditioneller englischer Architektur. Da ich das letzte mal mit 12 Jahren bei der Tower Bridge war, war ich neugierig zu sehen, wie sich die Gegend verändert hat. Um ehrlich zu sein, das einzige, was mir bekannt vorkam, war die Tower Bridge (nicht sehr überraschend). Die Gegend scheint mir komplett verändert, aber nun gut, so gut kenne ich London jetzt auch nicht und als ich 12 Jahre alt war, schrieb man noch neunzehnhundert… und nicht 2013.
See more pictures on www.qimago.de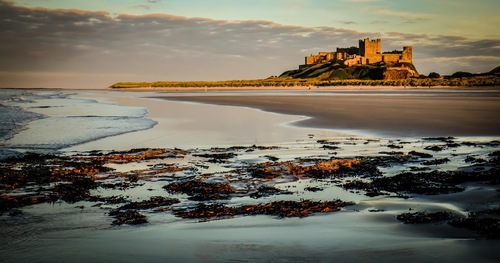 The family holiday this year saw us go to Beadnell in Northumberland, just down the coast from Bamburgh and the famous castle. This would be my first visit taking the X Pro1. All previous visits had ended with me trying to get shots of this iconic scene in the wind and the rain. I hoped that the weather would relent this time and I could try for the classic image, taken from the beach in great light …
I got my wish! My biggest problem was trying to do justice to the light, and keeping other photographers out of the shot!!
See on johnashphoto.blogspot.co.uk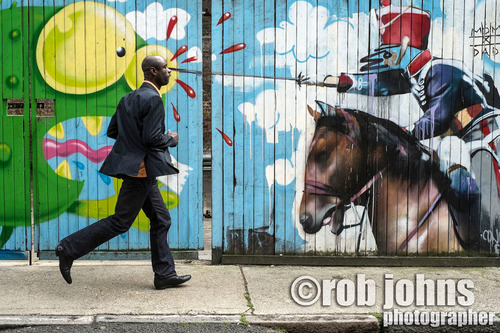 ….
Conclusion
So is the DSLR dead? Well, yes and no. It depends entirely on the type of photography you do. The X-Pro1 is ideal for street, documentary, photojournalism, editorial and travel photography, but in the studio it feels awkward and has operational limitations. If Fuji were to address the operational limitations and release an optional studio grip that would make the ergonomics similar to a DSLR, then the demise of the DSLR would most certainly be one step closer. But to be fair to Fuji, I don't think the camera was ever produced with the studio in mind. It's great for certain types of photography and I would hate to see it evolve into an oversized 'one camera fits all' monster. It is precisely the small size and lightweight combined with the image quality that are its strength. The reality is that most professional photographers have an armoury of lenses and cameras to use according to the type of assignment they are working on. Look at other trades, have you seen how many types of screwdrivers are available on the market! Now, if Fuji were ever to produce a medium format digital camera specifically designed for studio use, that certainly would cause shockwaves in the industry and offer a real threat to the current line-up of medium format digital cameras. Remember you read it here first. Without doubt the X-Pro1 is a great camera. It's not for the beginner or the faint-hearted and thankfully there are no picture styles to choose from, the film emulsions can be forgiven. It is a serious imaging tool capable of exceptional results. Fuji have demonstrated their commitment to the product by continuing to release firmware updates. The latest version 3.01 released only recently at the end of July. They also continue to expand the range of XF lenses. It is also encouraging that a camera manufacturer is prepared to listen to feedback from photographers and long may that continue….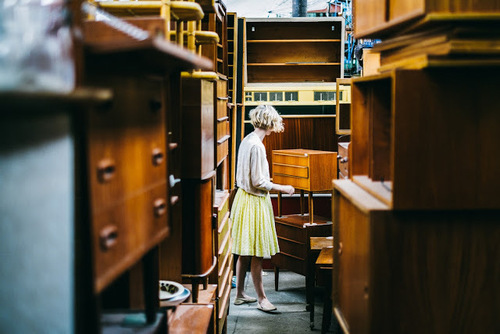 I went to a flea market today and brought my X-Pro1 along. This was an amazing place! It was also a great place to test the high iso of the camera, and I can only say I am hugely imressed. Canon 5d mark II did not do a better job when it comes to high iso.My last camera the Canon 1ds mark III would not have a chance! I also find that with the latest firmware, there is hardly any focussing problems in the dark. That camera is awesome…
See more pictures on louwit.blogspot.de