Fuji X-Pro1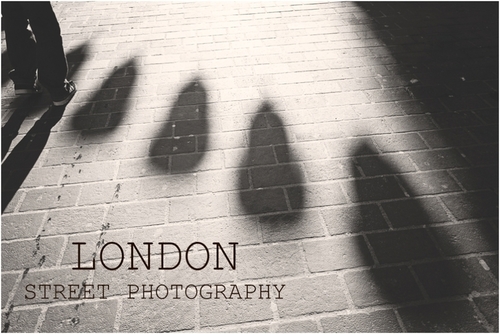 I headed into London on the 1st of February 2014 to meet up with some good friends, Steve & Chris for a chance to hang out, grab some food, have a laugh and to hit the streets for some practise with my newly purchased Fuji X-Pro 1. I have to say that compared to carrying around a Nikon DSLR and a few lenses, it was refreshing to finally have a camera that is lighter and more suited to me, to street photography and a great addition to my weddings. I've only had the camera a few days, so I'm still trying my best to find the best way to use the camera and to what settings work for me, but after shooting all day yesterday with the X-Pro 1 i was blown away by how great this camera really is and how detailed the images were. I only had the 18mm lens that came with the camera and i'm still waiting for the 35mm lens to finally arrive, but i loved the 18mm and throughout the day it makes you work for the image but with clean sharp images. Overall I'm still learning the camera and looking forward to using the X-Pro 1 when i fly to Vegas at the beginning of March and for some more street photography throughout the year, but so far, I'm very happy with the Fuji X-Pro 1…….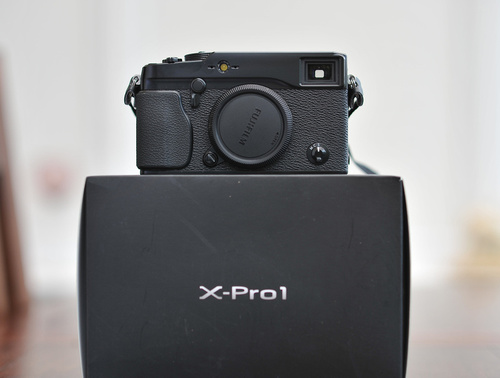 CONCLUSION
The Fujifilm X Pro-1 is pleasure to use. It gives a lightweight, yet high quality photo alternative to a heavy DSLR yet gives little to one in terms of picture quality. Menu and operation quirks aside, the camera has a great sensor and together with the excellent lenses, produces great out of the camera JPG's with little editing required. I love using it. DEFINITELY RECOMMENDED! Here are some wedding photos using the X Pro-1……
See on www.ssvphotography.co.uk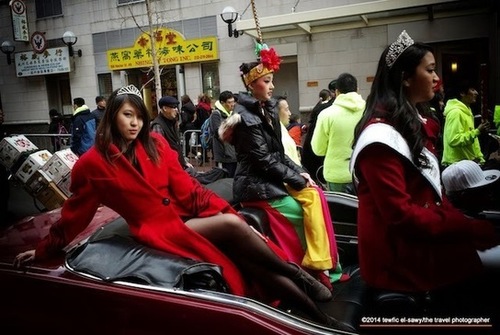 Juggling a Leica M9 and a Fuji X Pro1 during my few hours yesterday in New York City's Chinatown during the celebrations and parades for the Year of the Horse, resulted in having two virtually identical versions of the same scene, as the one above. I wonder if my readers can tell (without peeking at the EXIF) which of the two photographs was made using the Leica M9 or conversely, the Fuji X Pro1? The Leica was coupled with an Elmarit 28mm f2.8, while the Fuji X Pro1 was coupled with a Fujinon 18mm f2.0. There are no prizes…and it's not a poll. It's just a question that I pose …..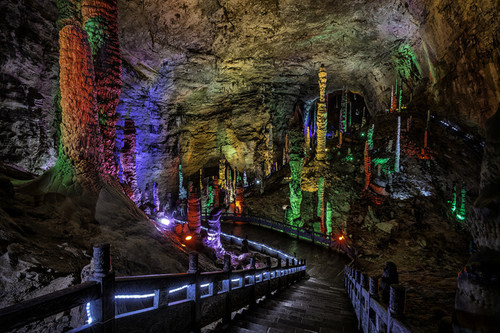 If you've been reading my recent posts, you'll noticed that I have started using the Fujifilm X-Pro1 a lot more frequently than before. Even though I've owned the camera for over 7 months now… it wasn't until the past 3 months that it has become my camera of choice. A worthy replacement for my Canon 5D MkII. So what kick-start this camera revolution? It all boils down to the camera's performance in "low-light"… and I mean really low-light (as in a cave). Sure, in the current technological environment I'd say every camera performs well under good light (even my iPhone 5). However, it's only when a camera has a special ability to capture details, textures etc… under the most challenging of lights will it earn my trust. It was a risk. One that paid off big time for me … I brought the Fujifilm X-Pro1 (with the Carl Zeiss 12mm lens) into a environment that "makes or breaks"… the Yellow Stone Cave in Hunan China. The Yellow Stone Cave is one of the most intriguing cave network in the world – in fact it's the biggest in the world and only about one tenth of the whole cave is open to visitors. This is where I challenged the X-Pro1 to the "low-light" test…..
See on thehumancamera.com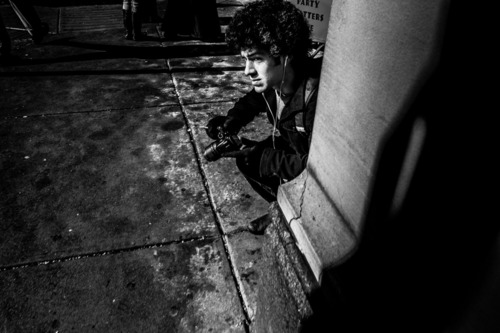 See that guy up there…yeah, yeah…the one in the photo. Well, he's a Philly street shooter named Anthony. As it turns out we are Flickr friends and we met in reality by accident. See, I was walking west on Arch by 13th and he was stooping down like in the photo. I saw him but don't think he saw me cause I'm like this stealth invisible camera toting shooter that no one can see until after the fact. Of course when I get home Tanya calls me an idiot and "Take the damn trash out"! So I raised the XP1 and knowing the 28mm focal length got into position. I clicked and Anthony looked at me. He didn't know I was me and I didn't know he was he. Imagine that…..
See on streetshooter.net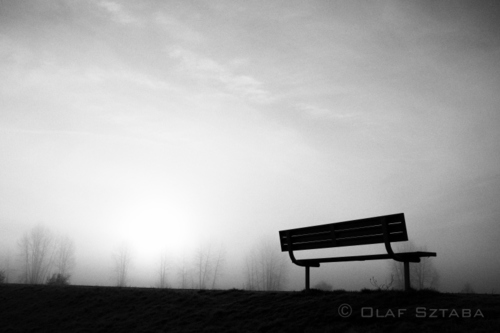 … the release of the X-T1 Fuji addressed two key elements in photography. First and foremost, an extra-large EVF allows you to concentrate on composition, light and subject in a way that is not possible with the optical viewfinder (which we also like to use). You can actually see the image before you take it! Of course, the EVF is not a new idea but it is beyond my comprehension that as of today, neither Nikon nor Canon has implemented this important technology in their leading cameras. Second, access to all-important dials such as shutter speed or exposure compensation is at your fingertips. No, it is not hidden in the menus but in front of you! You can change them without dragging your eyes away from the scene. In sum, a camera doesn't have to have every possible feature — quite the opposite. Give me the best viewfinder on the market and the manual controls at my fingertips and let me do what I love to do – see and paint with light. All the rest is just distraction……
See on olafphotoblog.com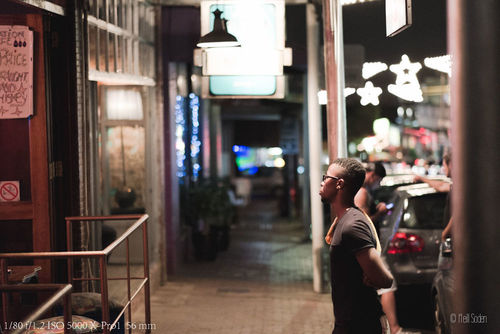 I have not had too much time to post about the X-T1 and even less time to play with the new 56mm, but last night I was out and took the 56mm with me and used it on my trusty X-Pro1. As always, walking anywhere in Jo'burg can feel a little dodgy at times, but Melville has quite a vibe and a very busy nightlife on Thursdays. Which made for a nice opportunity to steal some shots…..
See more pictures on www.neillsoden.co.za

---
Fujifilm Fujinon XF 56mm F1.2
Do you love my work and want to support me? If you're planning on buying camera gear, you can check out above-noted links. Prices remain the same for you, but a small percentage of your purchase value is valued back to me. Thank you!
---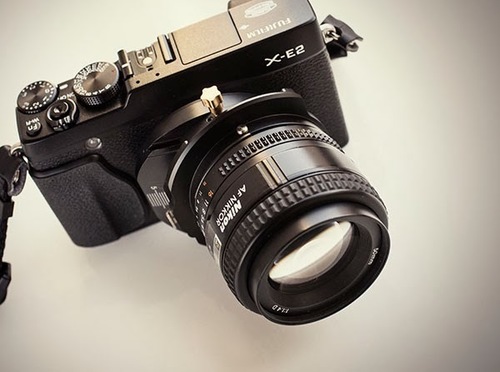 One of my favorite lenses for still life photography is the Nikon 85mm tilt-shift macro. I like working my lenses with wide open apertures, but at close distances where the depth of field is at it narrowest I often lose too much detail in the subject. Stopping the lens down increases the depth of field for to include more in focus, but it also destroys the totally out of focus bokeh of a wide open aperture. The tilt shift lens allows me to selectively include more areas in focus while still maintaining a wide open aperture and good bokeh. I often do a lot of spontaneous still life photos at home where I have a soft window light, but I keep my Nikon tilt-shift at the studio. On ebay I found a tilt-shift adapter made by Kipon to fit the Fuji X cameras. Kipon makes a several models for adapting a variety of lens types. I was interested in the Nikon to Fuji X series, which I wanted to use with 50mm and 35mm Nikon D lenses, and a 60mm Nikon macro giving me effective focal lengths of 75mm, 50mm, and 90mm on my Fuji X-E2. The adapter also comes in a Nikon G mount which adds aperture control……
Beautiful as Trinidad is, it would be missing the point simply to visit and the see the 'sights', nothing in particular has been packaged as an attraction, not in the typical tourist sense of the word anyway. The true magic of the place is the atmosphere, the people, the laid-back lifestyle and the fantastically intriguing sample of humanity on offer…..
See more pictures on handcarryonly.com
Beauty and the beast. The Fujinon 14mm f/2.8 encapsulates everything that is good and bad about the Fuji X-Pro1 system. The lens is a solidly constructed, masterful piece of optics, so well corrected that it doesn't rely on computing power to eliminate distortion. It maxes at f/4 to f/5.6, the range where most rangefinder (and most SLR prime) lenses are wide open and challenged. The mechanical design is mostly elegant. Unlike with a Leica, where you bolt on a distorted accessory finder that may have a level in one orientation only – leaving you to DxO Optics Viewpoint for verticals – the Fuji lets you watch the action and align it on a gridded electronic viewfinder (EVF) (you can, of course, see a gridded distorted wide-angle optical viewfinder (OVF), too…).
See on themachineplanet.wordpress.com

---
Fujifilm Fujinon XF 14mm F2.8
Do you love my work and want to support me? If you're planning on buying camera gear, you can check out above-noted links. Prices remain the same for you, but a small percentage of your purchase value is valued back to me. Thank you!
---