Fuji X-Pro1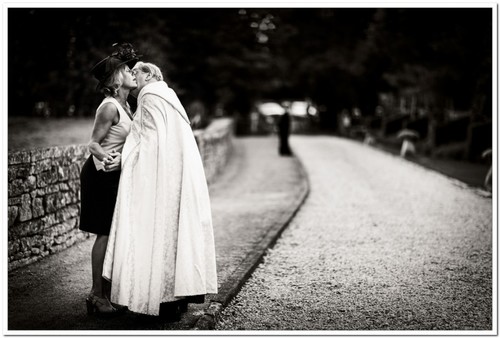 I've recently returned from a convention in London where I spend time catching up with some colleagues in the industry as well as presenting my own classes on Wedding Photojournalism and the Business of Wedding Photography. You can read a little bit more about the awards I picked up in yesterday's blog post. I created several slide shows for the presentations and I will in due course share them all.  For the time being, here is a short show-reel, titles; twenty photos. A short collection of some of my favourite images taken over the last five years. Relax, turn the sound up, press full screen and hopefully, enjoy……
See more pictures on www.kevinmullinsphotography.co.uk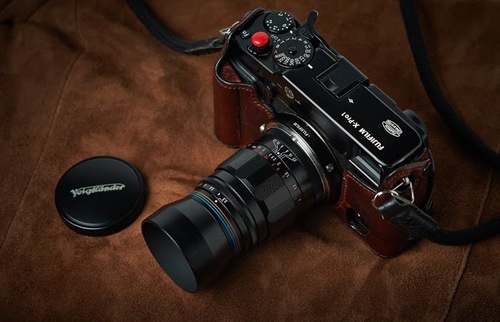 Each of us have a favorite focal length lens or field of view that we most like to work with.  For me it has always been the mid telephoto.  My first lens that fit in there was Nikon's famed 105mm f/2.5 AI.  Later on I added the 180mm f/2.8 AIS and then an 85mm f/2 AIS to my kit.  Between these three I felt confident and used them all a great deal of the time. Then Nikon came out with the first of the constant  f/2.8 zooms.  I replaced (mostly out of convenience) with the 80-200mm f/2.8 AF-D lens.  Big and heavy, but had the advantage of filling out those favorite focal length lenses of mine, without much loss of speed.  Let me say that it took me years before I ever used the AF.  Oh how times have changed. The digital age came upon us and with it came more change, both in technology, my career and personal preference.  Regret set in for having sold off my three mid tele lenses. At this point I got rid of my zoom lenses and started re-acquiring primes.  This time with AF-D lenses.  First to come was the 85mm f/1.4, followed quickly by the 180mm f/2.8. Last to come into my possession was the 135mm f/2 AF-D DC lens, which has turned out to be my favorite.  Really an exceptional lens with a focal length that just clicks for me……
See on gambofoto.blogspot.de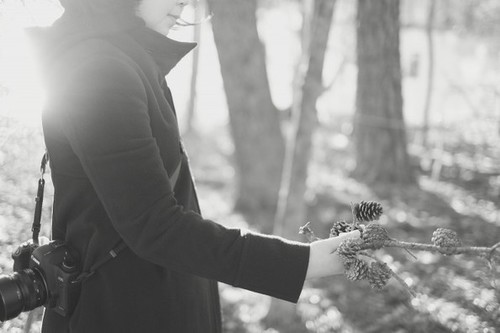 Yesterday YoungDoo and I decided to get out of the house for a bit and figured a cup of coffee was a good enough excuse. Upon arriving at the coffee shop we discovered it packed full of people with no where to sit so we went with plan B, a trip to the lake since it just happened to be such a beautiful, sunny day. The warm yet harsh light of the sun made my images cry in pain as I kept trying my usual tricks, so I decided to push the x-pro1 and see what it could take as I shot into the sunlight. Even when a highlight is totally blown out it handles the light surprisingly well. Those delicate areas right around the blown whites are fairly smooth considering. I did feel the need to shoot/convert to black and white after noticing some chromatic abrasion fringe along my focused edges and the color and tone in general suffered when I pushed exposure too much. The in camera black and white modes proved to be really lovely, of course they only affect the jpg image but still, good enough for my needs at times as RAW is not always a necessity…..
See on fiftyfootshadows.net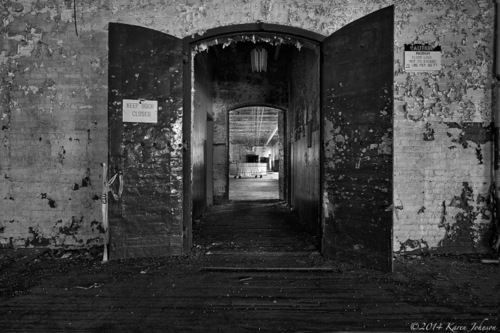 I was going through some of my images from Scranton Lace in Scranton, Pennsylvania.  It is probably my favorite building I have photographed  with the Abandoned America Group.   It is a massive 600,000 square foot building full of great architectural details and objects from when it was the top lace producer in the world.   I decided to work with these images in black & white versus color.  They were all taken with my wonderful Fuji X-Pro 1 and what I love about the Fuji camera is the ability to see through the viewfinder in black & white.  It is really easy for me to compose when I am looking at a black & white image.  I can really see the light and shadows which I am always working with when I photograph an abandoned building.  The image above is looking from one vast factory room to another.  I loved the doors and the play of light that was going on in the room beyond…..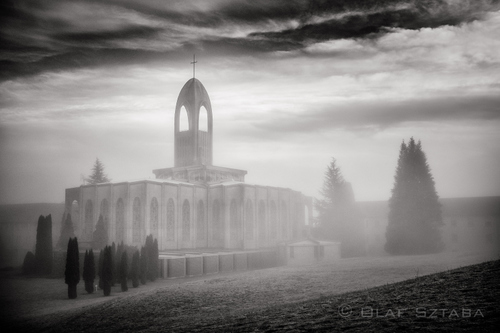 In our last blog entry, "Photography is easy. Really?" we wrote about the importance of concentrating on the art of crafting an image. Nowadays it doesn't come easily because the constant need (and in some cases addiction) to be connected doesn't allow our minds to calm down and settle on ONE task. However, there are some places where quietness comes naturally, concentration comes easily and your artistic inner self can show itself without any outside disruptions. For me, Westminster Abbey in Mission, BC is one such place. I find that a stunning location and beautiful grounds always calm me down. They allow me to put aside all the noise and just wander around with my camera. There's no pressure, no purpose, no distractions! I have visited this place many times and each time I encountered stunning views and different conditions which created a magnificent mood. All images were shot with the Fuji X100S and Fuji X-Pro1 with XF 14mm F2.8 and XF 60mm F2.4. Processed in Iridient Developer and NIK Silver Pro……
See more great pictures on olafphotoblog.com

---
Fujifilm Fujinon XF 14mm F2.8
Do you love my work and want to support me? If you're planning on buying camera gear, you can check out above-noted links. Prices remain the same for you, but a small percentage of your purchase value is valued back to me. Thank you!
---
Take two Danish DJs and musicians from Den Sorte Skole working two and a half year on their Lektion 3 release, piecing together thousands of samples from more than 250 old vinyl records originating from 51 countries. Add mind-blowing visuals from Dark Matters to this mix and install it all on stage at the new Royal Danish Playhouse Skuespilhuset. The result:  a unique 90 minutes audio and visual odyssey through music history that felt like being inside a dream of ever changing moods, sounds, rhythms and atmospheres. A dream I was lucky enough to get to shoot.Den Sorte Skole (Danish, literally translates to The Black School) is a Copenhagen based DJ, producer and composer collective founded by Simon Dokkedal, Martin Fernando Jakobsen og Martin Højland in 2003. Simon invited me to come and photograph one of their 3 sold-out performances at Skuespilhuset in Copenhagen back in May 2013. Having never been inside the theater, the room halted me in my tracks as Simon led me inside. It is astoundingly beautiful, and apart from the staticness of a sitting audience at a concert, the perfect setting for a live performance of Lektion 3 (lesson 3)…….
See on www.flemmingbojensen.com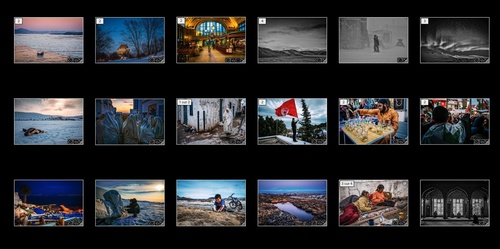 Help me find my best picture of the year and run the chance of winning an art print.
Geopolitics, Inuit culture, exploration, landscape, travel. Here are my finest photos of the year. A photographer is often not the best editor of his own material. I chose some because they have been difficult to do in an intense environment and they tell the story well. Others asked me relational work and patience or madness (like going to sleep alone in the tundra, without weapons). In any case, here they are. Finally, it is my selection. What do you think? And what is THE best?
See on marcpauze.com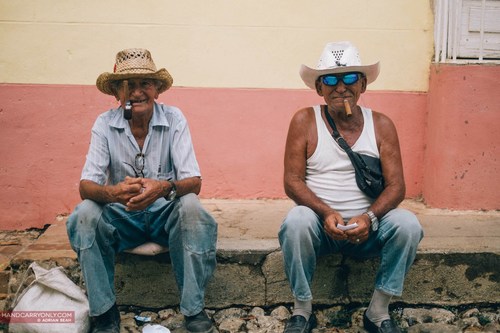 In what turned out to be our favourite city in Cuba, we found ourselves in Trinidad. Immediately, we could sense a distinctively different vibe when we got off the bus, apart from the initial surge of jiniteros elbowing and jostling their way towards us at the bus station, touting the 'best room in Trinidad', we were, just a street corner away from the initial fray, pretty much left alone for the rest of our stay in the city. Trinidad is a city frozen in time, colonial architecture liberally scattered throughout its cobbled streets and squares, quite insulated from the relentless march of modernity. Located in the province of Sancti Spiritus, Trinidad and its neighbouring Valle de los Ingenios is a UNESCO listed site. Once a prosperous city fuelled by the sugar mills surrounding it, Trinidad is now a shadow of its former glory but no less beautiful, albeit in a slightly dilapidated and tragic way. Named in honour of the Holy Trinity, Santísima Trinidad, or more commonly, just Trinidad, is bordered on the North by the mountainous El Escambray and situated by the edge of the Carribean Sea. Whist the rest of Cuba is not in any way lacking old colonial buildings, there was something especially authentic about the ones in Trinidad. From sprawling old colonial palaces and plazas to crumbling structures of sugar mills from a different time, everywhere you looked, its was like looking through a time portal. Rooting through our (humble) possessions, we liberated a few ballpoint pens, three coloured pencils, a purple nylon sling bag, some Japanese cartoon stickers, two chocolate bars and a bag of candy and gave them away during the course of our stay there. Local kids were the main recipients and seemed immensely grateful, despite the modesty of our offerings. Seeing how thankful they were made me really guilty for the times I've hoarded inordinate amounts of junk in my life prior to the travels, all the things you were convinced you needed but ended up in one cupboard or another, forgotten and neglected. I made a mental resolution to consume less and tread more lightly in my life going forward…….
See more pictures on handcarryonly.com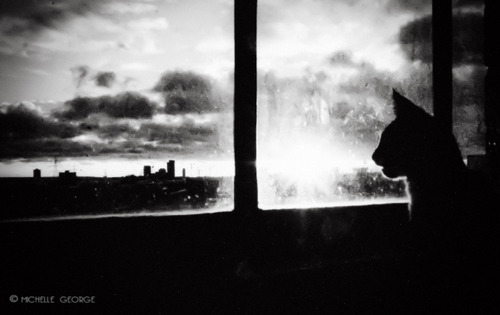 As those of you that follow my blog will remember I first fell in love with the Fuji X pro 1 back in June 2012. Originally my aim was to use it for street photography but as the years progressed it somehow took over from my Canon 5d Mark ii and is now the camera I use most for commissioned work. However after giving myself a bit of extra time off this holiday season I decided to venture out into my Home town of London and take a few snaps. Admittedly it's been a while since I've taken any street photographs (the last time was New York 2012) so forgive me if I'm a bit rusty around the edges…..
See more pictures on creativelondonphotographer.wordpress.com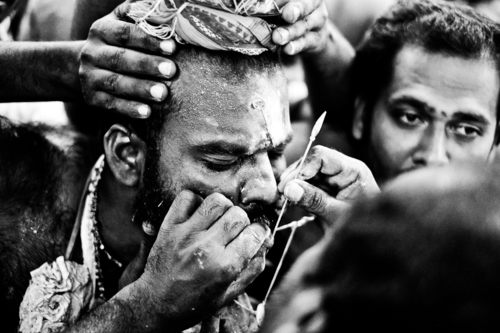 Thanks to a local a local photography forum, Clubsnap, I managed to gather a few tips on shooting the event.
Thaipusam normally starts in the wee hours, stretching all the way to the next evening. The "Golden hour" for photographers will be the first 6 hours. This means shooting at the temple from 12 midnight all the way till 6am in the morning.
Anyone entering the temple are to remove their footwear and leave it on the poach outside. General advice is to wear slippers or something light that you can stuff into your camera bag.
No flash photography as this might distract the devotees who are in a trance. This means bringing a fast lens and a camera with high ISO capabilities.
With all these considerations in mind, I decide to bring my Fujifilm Xpro-1 with a 35mm 1.4, lightweight, fast lens and extremely capable at high ISO settings. The Xpro-1 being small and light, allows me to hand hold the camera over head and under the devotees for a different angle for many of the shots shown below. A heavier camera would have tire me out faster…….
Thaipusam is one of the major religious event in Singapore
See on lucpher.wordpress.com