Fuji X-Pro1
The Fujifilm X (APS-C) "trinity" is complete! Within a couple of weeks I went from having no camera at all (I had just sold my Sony Nex-7 and was waiting for the Fujifilm X-E1) to having the complete set of Fujifilm X cameras with APS-C sensor. Just a quick look back, why this happened:
The Sony Nex-7 was a nice and very capable camera, but it somehow just felt bit more like a computer than a camera and it wasn't that great at high ISO. It seemed to have just a bit too many pixels for the size of the sensor.
Then I read about the Fujifilm X-E1 and felt that this would be a great camera for my needs. At the same time I had also considered an X100 as a camera to have always with me. However, I couldn't justify the cost (knowing that the X-E1 was on order). Just one week after I had received my Fujifilm X-E1, I happened to see a great offer for an almost brand new X100 on ebay for something like 500 USD. So I made up my mind and bought the X100 and – as I wrote in another post – fell in love with this camera (more so than with the X-E1). Despite some small quirks, the X100 (with the latest firmware) feels like an extremely well thought-out camera. And in my opinion the X100 is surprisingly responsive. Actually, it feels more responsive than my X-E1 with the Fujinon 35mm – probably due to heavier glass that has to be moved in the 35mm lens. One of the reasons why I fell in love with the X100 was the great optical viewfinder which brought back fond memories of shooting with rangefinder film cameras some 15 years ago. This made me think if the X-Pro1 wouldn't a better choice for me, because it shares the nice optical viewfinder (OVF) with the X100…..
See full review on www.fujifilm-x-opinions.net
Nearly 3 months ago I swapped all my DSLR gear for the Fujifilm X-Pro1 as I mentioned in my earlier posts. I'm now 2278 shots in and this post shows you the gear that I'm using along with the X-Pro1 body. Also included in this post is an overview of the settings that I'm using to get the most out of the X-pro1 in terms of speed, battery life and image quality……
FUJINON FUJINON FUJINON!
High quality lenses, probably the only thing I really care about when I'm looking for a new camera body. The last few years I've only shot with Zeiss glass on the Nikon and Hasselblad and it's hard to go back to the 'regular' brand connected lenses. Luckily Fujifilm has a long history in making great lenses for their own 35mm and 120 film bodies and Hasselblad H series. At this moment Fuji released 3 Fujinon primes and 1 zoom lens for the X-mount.
I started with the 35mm 1.4 on the X-Pro1 because it had the same equivalent as a 50mm on the D700. The 40° field of view that you get from the 35mm is baked in my head so making this my first lens was a no-brainer. It's all metal casing makes this lens feel like the Zeiss glass that I used to own and it certainly adds a decent amount of weight to the body. Optically it's about the same as the Zeiss only with less CA and better sharpness in the center and corners! Shooting in small spaces or interiors with a '50′ has been killing me since the beginning but I never wanted to invest in a wide angle prime because I married to the '50′. BUT I became the owner of the 18mm last month. I haven't reached the 100 mark with the 18mm, so the only thing that I can say is that it's a lovely tiny lightweight pancake. It's not as sharp as the 35mm in the corners but the AF performance is better.
All the X-mount lenses feature AF/MF, a focus ring and Aperture ring. Aperture settings are changed on the lens and not on the body. The AF performance is okay once you get used to it but the wired MF is a joke. Wired MF means that the focus ring sends a digital signal to the body and the body forwards the action to the AF motor. The result? a 1 second lag in the actual focus action and a 9000° ratation angle from close to infinity.
See full article and pictures on vetpan.de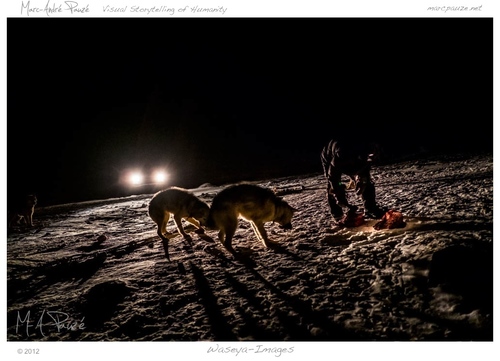 At the end of the day, on the now iced shore of the Hudson Strait, the dogs are hungry. They are chained on the edge of the village because they are inuit dogs sleds, specially trained for the hard life of traditional sled pulling and race. As the sunset below the mountains, the cold and dark night sets.
Johnny Angnatuk from Quaqtaq drive his truck to get near the pack. He comes to feed them and they know it. They pull on their chain, anxious to see what he is bringing.
Tonight, it's going to be frozen seal meat. He cut big piece with his ax and the dog get their share.
Johnny has been training his team for five years for the Ivakkak race, a traditional dog sledding race of 300-500 km in the harsh winter of Nunavik. Not satisfied with his last year performance because of a too young team, he hopes that they will be stronger this year, led by the big "Kajuk" (The Brown one).
See on waseyaimages.net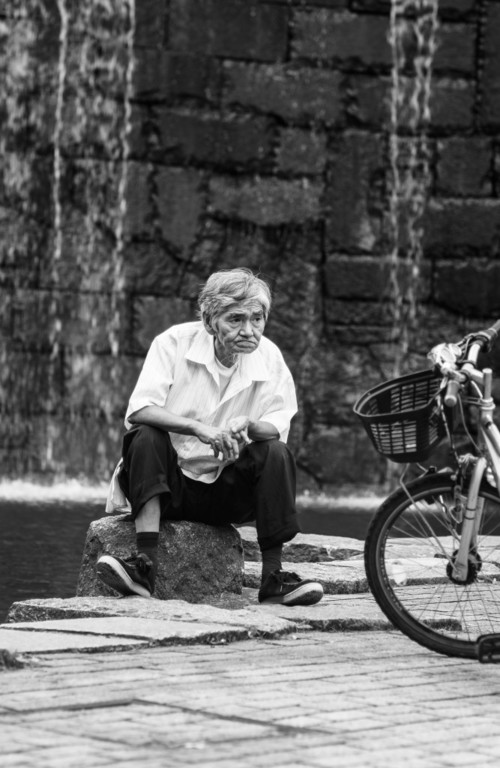 Deandre Scott is a a friend and photographer in Tokyo, whom I often bump into in the street. He shoots both digital and film. For a while now he has been shooting the X-Pro 1 and I wanted to get his thoughts on the camera. And here they are. Thanks Deandre
The Fuji X-Pro is a camera that you must cater to your particular style shooting. It can frustrate you at times but this frustration mainly is due to the focus by wire auto focus system. Imo that is truly the only down side of the camera. If you are thinking of purchasing the X-Pro 1 one and expecting fast auto focus this might not be the camera for you. But, if you are a person who likes to take your time and compose your image through the view finder you will feel right at home with the X-Pro.
See on japancamerahunter.com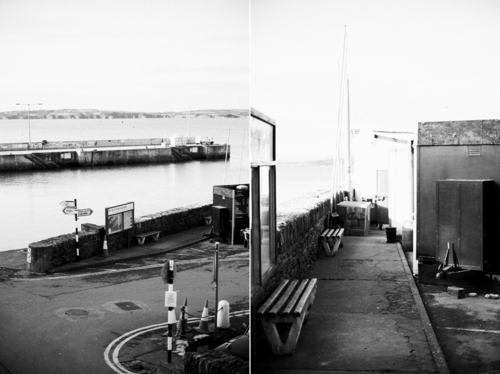 Baltimore is a cozy little village in western County Cork, Ireland. It is the main village in the parish of Rath and the Islands, the southernmost parish in Ireland. It is the main ferry port to Sherkin Island, Cape Clear Island and the eastern side of Roaring Water Bay (Loch Trasna) and Carbery's Hundred Isles. And mostly, it's only about 10 Minutes away from where we live.
The last time Rebecca and I went to Baltimore was in August 2012. This time it was completely quiet. No tourists around, only a couple of locals and some fishermen. I liked the atmosphere a lot.
All the shots below were taken with the Fuji X-Pro1 and the Fujinon 35mm 1.4 lens
See more pictures on www.johnnypatience.com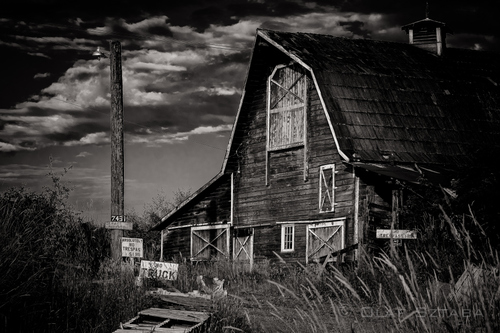 With the surge in digital imaging technology, nearly everyone has gained access to the world of photography. One would think that the elimination of cost barriers, ease of use and abundance of processes would yield a large amount of exceptional work.
Quite the opposite! Photography has become a form of visual "fast food." You don't need to look far to find an avalanche of images: barbeque photos, birthday photos, parties, flowers, sunsets, sunrises etc. The majority of snapshots are taken without much thought and without any artistic or visual effort – just for the sake of taking them. After all, it is so easy to press the button, again and again and again…
But this is only a half the problem. Then, all these photographs are being constantly uploaded on the Internet – not for private viewing – they are there for others to enjoy too. Blurry photos are not a problem, ten of the same photo of a barbeque, not a problem. After all, you might want to see the grill and the meat on it from all angles. I guess you get my point.
What is the solution to this hysteria of snapping and sharing? Unfortunately there is none. There is, however, one area of photography that has remained relatively unaffected by this epidemic – it is a black and white photography. Why has black and white photography remained relatively immune to this problem? Because it requires some effort!
I was lucky enough to start my photographic life journey with black and white film not by the choice but through necessity. Back then in communist Poland it was difficult to get film – black and white was the most accessible and cheapest. Stripped from the distraction of colour I had to focus on the importance of light, my subject and emotions.
Even today with all the wonderful tools at our disposal, I believe the best way to learn the art of photography is by starting with black and white imagery.
Black and white is both the simplest and most sophisticated of photographic disciplines. When there is no distraction in terms of colour you are forced to compose, search for the right light, experiment and focus on the subject and its emotions. You take light and transform it into lines and shapes. You wait for a decisive moment and start arranging or eliminating the elements to create one whole – your vision. Brainless snapping has no place in this process. Ted Grant said, "When you photograph people in colour, you photograph their clothes. But when you photograph people in black and white, you photograph their souls!" I could easily extend this line of thought to other genres of photography. Look at Ansel Adams's landscape masterpieces. Just shades and lines – it's raw, it's honest, it's beautiful. No colour necessary!
While colour has its place, in the hands of a photo snapper it can become a masquerade or visual fast food. Have you ever wondered why there are so many ads with sunsets? They are easy to consume!
Don't get me wrong – I like colour and there are many brilliant photographers that use the colour palette with stunning results. In fact, the majority of my own work is in colour.
At the same time I found colourful photographs are easier to take. Sometimes the lack of composition or a weak subject could be masked with spectacular colours. You don't need to indulge in a photograph. You don't need to connect intellectually and visually with the photo – it is just there. Very often you hear people say, "What amazing colours!" The rest is not important.
It is very different with a good black & white image. Colour, your main distraction, is out of sight. Your senses immediately awaken to search for something more, something deeper and more profound. You look for forms, shapes and lines. You start de-coding the message. It takes effort to process the photographer's message, to interpret those lines and shapes. It is a much richer experience.
So each time you find yourself at an artistic crossroads or feel a lack of inspiration, go back to seeing in black and white. You will be amazed how much better your photographic vision will get. Even your colour work will gain a new perspective and freshness.
All images but last two taken with the Fuji X-Pro1.
See more picture on olafphoto.wordpress.com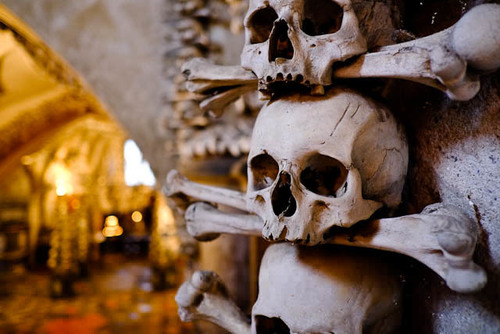 The Sedlec Ossuary- or "Bone Church", located in the town of Kutna Hora, an hour or so from Prague, is amazing for two reasons. First, it's decorated with the bones of 70,000 dead plague infected humans. Second, Sedlec Ossuary was the subject of an article I did on the very first day of Yomadic. And well, that first post is the only page on Yomadic where nobody left a single comment. I took this to heart. There was only one thing to do. A couple of weeks ago, I returned to the Sedlec Ossuary, to redeem myself.
The prospect of re-visiting the Sedlec Ossuary, in the unassuming town of Kutna Hora, reminded me that I need to get back to China. I'm digressing, but remind me to tell you about the whole China tours incident of 2006. I have unfinished business in China, lets just leave it at that. For today, it's all about human bones.
That first Sedlec Ossuary article was entirely presented with grainy, moody, good old fashioned black and white film (film that was produced locally in the Czech Republic no less). I felt the result perfectly complimented the mood of the somewhat macabre and mysterious Sedlec Ossuary. This time around, I used my Fuji Xpro1, a digital camera. But, it almost didn't work out this way.
See more pictures on www.yomadic.com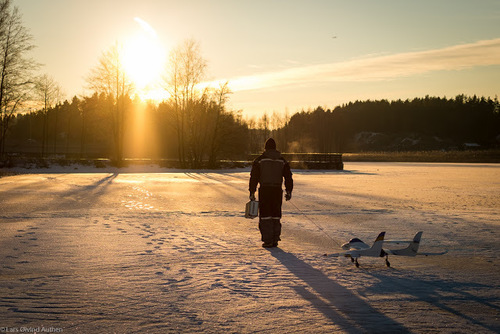 On a beautiful sunny winters day, with temperatures down to -14 degrees celcius, I took my Fujifilm X-Pro 1 with the XF35 F/1.4 lens out for a test.

I was interested to see how it would perform in the cold, and how it would handle shooting not so static objects – like RC planes and people. I'm quite happy with the results. The autofocus handled itself well, and I did not experience any shutter lag. The only thing slowing down were my fingers from the cold :) These are some of the results. All photos were shot with the Fujifilm X-pro 1 and the 35mm lens in RAW mode, and processed in Lightroom 4.2.
See more pictures on lakeviewman.blogspot.no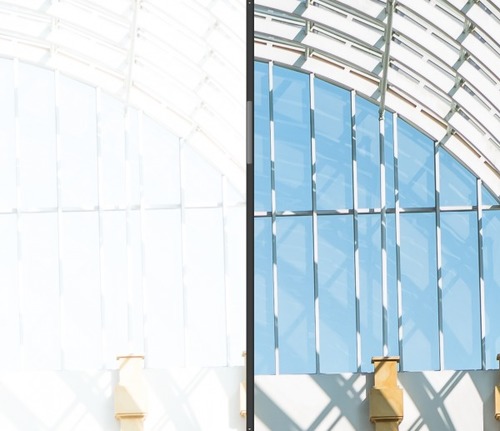 As many of you know that owned the Fuji X-Pro 1 almost the day the camera arrived to the shelves of any camera store. I'm still amazed at how well the camera performs against any DSLR (I even sold my 5D MKII as the files were inferior to the X-pro files), but there is the ever struggles with the RAF RAW files from the X-pro that no RAW editor can convert the files properly. Capture One is saying that C1 7 will be fully taking advantage of the sensor shortly, but in the mean time I still use Adobe Lightroom to convert my files.

Here is a great example of how much highlight recovery the X-pro has in terms of it's dynamic range. I've heard that the X-pro was better as recovering highlight vs pushing shadows. So I thought lets test this out at the mall with a skylight rooftop. I've shot the image at with the 35mm, f/4, and 800 ISO. From Lightroom you can see that I've blown out more than 50% of the roof top and parts of the walls. After working on the image in Lightroom you can see in the before after picture how much you can pull from the blown highlights. I'll say again and again to anyone looking to purchase this camera, the images that you get are truly rewarding!
See on www.hfortysixit.com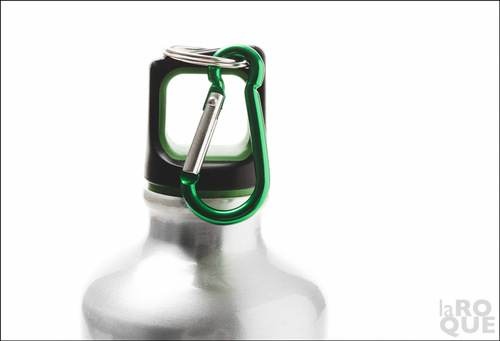 I've read a few reviews of the X-Pro1 dismissing its use in the studio, confining it purely to the realm of event and documentary photography. Obviously this a genre at which it excels and the core of the system's philosophy. But as most of you know these cameras have now become my main system, not merely a fun add-on. Which means they ARE used for studio jobs. All kinds of studio jobs.
I recently did a shoot for Serdy Media, a production company which owns several specialized TV stations in Quebec — namely Zeste and Évasion, the french food and travel channels. This was a studio product shoot for their new online boutiques. After thoroughly testing the setup, I decided to again forego my Nikon kit and do the entire session using only the X-Pro1 and the 35mm Fujinon XF f/1.4 lens. It worked beautifully.

The X-Pro1 actually has several things going for it for this type of work:
The ability to use the rear LCD for live view without changing how you usually work with the camera.
The two zoom levels with built-in sharpening to pinpoint the focus.
Large focus point coverage.
Horizon line and framing guides.
The ability to switch the same lens to macro mode for detail shots.
No mirror to deal with. Combined with the timer function this is as stable as it gets.

All of this makes for a very easy going experience and allows for extremely precise work. The two points of contention when it comes to shooting this camera for studio and/or flash photography are 1) sync speed and 2) tethering. The sync speed obviously wasn't an issue in this case. As for tethering, I've discussed my solution in another post already: an Eye-Fi Pro X2 card. To be honest this was definitely the weakest link in the chain, and I was very fortunate to work with a client who didn't mind the glacial speed at which photos were getting transferred to the computer. But I didn't like it. I made jokes about it but it bugged the hell out of me the entire time. I'm glad further testing has revealed an ad-hoc network to be exponentially faster. I won't get caught with this problem again.
See full article and more pictures on www.laroquephoto.com