Fuji X-Pro1
Earlier this year I decided to part with my X100 and just focus on building up my lens collection for the X-E1. It was sad to part with the X100, it was a lovely camera that's taken some great photos, but after you've been using a faster more modern camera it's always a bit jarring to go back to something a bit older and clunkier. As my budget wouldn't stretch to a shiny new X100S, my choice of replacement X lenses were the 23mm f1.4, the 27mm f2.8 or 35mm f1.4. The 23mm while amazing, was really too expensive for me, and also a little bit large and heavy. I wish Fuji would offer a smaller and less expensive f2 variant. Between the 27 and 35 it was a harder choice, both were within budget and ticked the right boxes for sharpness, size and weight. Ultimately I decided the 35mm focal length (52.5mm equivalent) was a little long for my tastes and the truly tiny dimensions of the 27mm helped seal the deal…..
See on lightpriority.net
I have had some free time to work a little more on my composites.  The case I was working on for the last 5 years settled so I am out and about looking for a new job and have a ton of free time to create my make believe worlds.  The image above is a composite of a great old lock and keys that my Dad had collected.  The image of me was shot in my home and I am actually wearing one of Dad's old hats.  The checkerboard floor was created by me in photoshop and the sky is a combination of one I took and one that Brooke Shaden had in her texture set.  I did most of my work in Nik Color Efex 4 and Photoshop with a slight oil paint filter on it.  The images above were taken with my Fuji X-Pro1 and x100s…..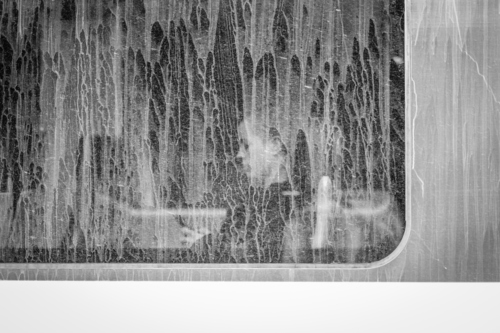 Those of you who know, and even those of you who just look at my pictures will know that I have a thing for shallow DOF, ultrafast lenses and Fujifilm gear. So, of course, when Fujifilm announced back in 2013 that they would release a 56mm f/1.2 lens, I was emmidiately thrilled, psyched, happy and everything in between. The 23 f/1.4 also sparked interest, but I already own the x100s, so I really didn't need that focal length. I rarely shot portraits of anyone except for my family and loved ones. So why on earth this craving for a fast 85mm full frame eq. lens when all I mostly do is street photography? Well. I started photographing using a Canon EOS 400D using only the EF 50mm f/1.4. So I was very used to using the FOV that a 50′ish lens gives me on an APS-C sized sensor. I really tend to miss that focal length. Come 2014 and my troubles are no longer present. I am now spoiled with an ultrafast, pin-sharp, fujinon lens that has blown me away with everything from IQ to build quality. Below I will write a little bit about my first impressions of the lens, since I really have only been shooting it for a weekend……
See on jonasraskphotography.com
We finished our Photo-Project Lost Season at the Theme Park Fort Fun and took the remaining time to visit a old mine. Oh man it was so much fun and please enjoy now the below photographs! …..
See on www.wimjansen.de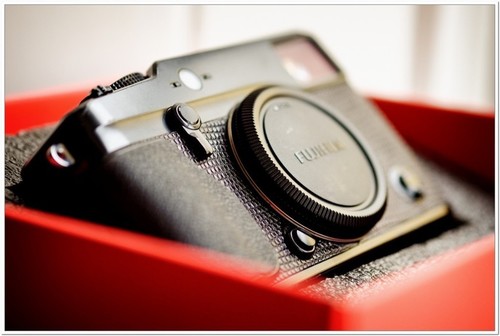 What is the X-Signature range then?  Recently, I was made aware of the new "pimping" service of the X-Series of cameras that Fujifilm have launched in the UK and I believe, worldwide.  The Service involves having your X-Series Camera skinned with a choice of many different options.  Current options include; Racing Green, Burnt Orange, Black Lizard, Blue Lizard, Beige Lizard Emboss, Light Green Lizard, Navy Blue Crinkle, Red Lizard and Red Crinkle Emboss. Now, I'm a reportage wedding photographer right?  Part of my remit at a wedding is try not to stand out in the crowd and to blend in as much as possible.  So, with that in mind, I decided to avoid options such as Red Lizard and Burnt Orange (though I'm sure these will be fine choices for certain people!).  Instead, I went for Black Lizard.  Why?  Well, because it's black….mostly. The process has been superb. I ordered my "pimping" on Tuesday.  On Wednesday morning I received a pre-paid box and padded envelope.  I popped my X-Pro1 in the post on Wednesday afternoon.  Less that forty eight hours later I receive a parcel from Fuji with my brand new X-Signature Skinned X-Pro1……
…. so you may look at my camera settings and think, 'why such high ISO?' well the answer lays in the story of the day. The shoot was almost cancelled due to the guys car breaking down on route form Liverpool to London that morning… They eventually made it but late into the afternoon, as it was winter the sun left the sky around 4pm so we had to work fast. It was not ideal but these things happen and you have to adapt and work it all out quickly. So thank you Fuji and the nice high ISO… I must say the quality is great even though they were shot as the day entered dusk. I shot everything on the Fujinon 35mm f1.4 lens, its nice and fast for the lowlight and you can get that beautiful bokeh from the wide open lens…..
See on roughly365.wordpress.com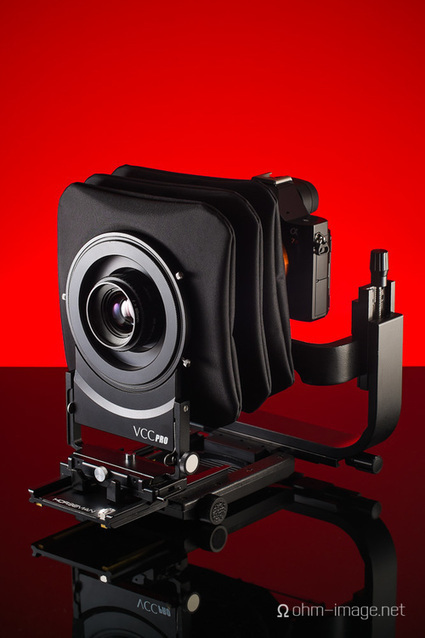 The Horseman VCC Pro is an interesting view camera for both medium format and smaller format film and digital backs. I snatched one for a week thanks to the lovely Ms. Nitta, whom I met at this year's CP+. She set me up with Nikon mounted VCC and two large format Rodagon lenses. Generally I shoot still life with a Sony A7r, and sometimes with a medium format digital back. The A7r is well suited to quickly getting sharp photographs with pretty much any lens/bellows set up. I usually have it paired with some Nikon macro lens or another. But, since it was connected to the VCC Pro for this cheesy shoot, I had to use something else. The D800 is a bloody pain in the still-life studio, so I opted instead to use my X-Pro 1. Why not the pretty awesome X-T1? Simple. Raw support is still a ways off. And I've had the X-Pro 1 for a year and still not used it in the studio. Why not give it a go? ….
See on ohm-image.net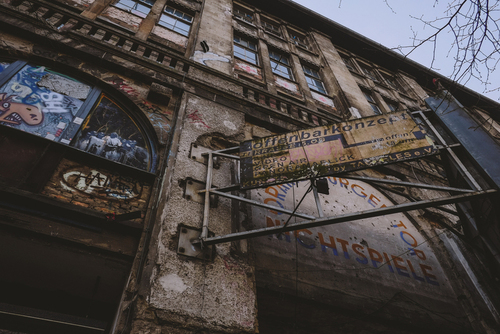 I'd never been to Berlin before, but I'd seen a few films set there. Forefront in my mind was 'Wings of Desire', Wim Wender's atmospheric tale of an angel (literally) falling for a trapeze artist in 1980′s Berlin. It stars Bruno Ganz, Nick Cave and Columbo and it's all shot in the most gorgeous black and white. And that's how I thought I was going to shoot Berlin. I mean, this is surely a monochrome city, right? Battle scarred buildings, grim brutalist Eastern-bloc architecture, lowering skies, great concrete walls – one amazing oppressive movie set. That's how my mind imagined it. Turns out I'm an idiot. Berlin is tremendously colourful. I arrived on the train from Schoenfeld airport greeted by some beautiful magic hour light. I figured, "What the hell, let's capture a little colour at least," and set the camera to Pro-Neg Hi colour film simulation. I never left that setting. Whenever I confronted a crumbling ruin of a building, a concrete monolith of a towerblock, it always seemed painted in lovely warm light and splashed with the most vibrant graffiti. 'Poor but sexy' indeed and as splashed with colour as a heaping of ketchuppy Currywurst……

See on petetakespictures.com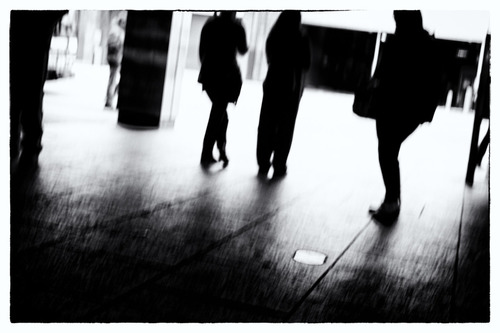 So Andre' the XP1 and the 35mm 1.4 that thinks it's a 50mm 1.4 and I  went for a walk today. The weather started of around 37f and slightly overcast. For me it doesn't matter cause I go out in anything but Andre' has a bad attitude about getting wet. He's got a cousin and it's the unnamed XT1. Talk about a crazy camera….The XT1 loves getting dirty and wet and cold, whatever but the lenses…well….See, I'm from Philly and here we like things to match and get along…remember, Philly is the city of brotherly love….So, it just seems to me that if'n a camera is weatherproof…shouldn't the lenses be also…I'm just sayin'.   Don't sweat friends, in no time Fuji will release the best dang weatherproof lenses ever…..you'll see. The 35mm is a monster lens but it's also a gentle giant. I like all of youin's love the detail, sharpness, contrast it provides. I also the the way it just seems to capture kinetic energy. I get into all kinds of things because I'm not a specialist in any kind of photography, I just specialize in responding to what I feel and see..well maybe see, sometimes see…wish i could see…hmmmm……
See on streetshooter.net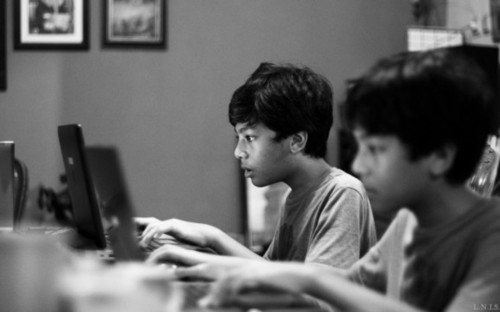 My name is Liandro and I'm from Indonesia. It's been a year now, my journey with the X-Pro1, my very first camera and the one that I decided to start to learn with and I must say, it's a rough, long and windy road. Oh and I bought this camera in Melbourne with a whopping $300 discount by that time so lot of my photos will be around Melbourne. I started out with loving it (since it's my first camera) and the hating it because all the flaws. Luckily though, several weeks after that the firmware update came and voila, the focusing got better a notch and it's enjoyable in some way but still..with the hate feelings lurking just right around the corner. I shot the photo above and many other photos mainly using spot metering. This one with a voigtlander 15mm f/4.5 @f/8 if I'm not mistaken. The spot metering(which later I change to average) sometimes confuses me as a beginner because it gives me a blown out highlights or just a very dark shadows area and it's really a learning curve for me…..

See on www.stevehuffphoto.com