Fuji X-Pro1
I have never processed a single roll of film, never. My last attempt at film, the snaps I shot on a roll is still stuck in the camera and have been for a while, I have no intention of doing jack with it, if I recall the film stock is Tri-X. I do however like the look of film as an artistic effect on digital images, simulating the look of old film stock using Plug-Ins such as AlienSkin can be a lot of fun. Every once in a while if the mood or image permits, I burn these looks to my photos. I have been an AlienSkin user for a while, it does what it does and quite well for that matter at least to my eyes and in comparison to other Plug-Ins out there such as VSCO which for some reason or another I never used, perhaps it is just the fact that I felt like in many cases I could achieve the same look with AlienSkin so I never bothered trying it, not to mention I don't use these Plug-Ins that much to justify splurging on every Film Simulation Plug-In that touts being the closet to the real thing, like I said I use AlienSkin for the look I get not to actually replicate film stock exactly – in my opinion there is no such thing, sure these Plug-Ins are good or fantastic for getting close and that's enough for me. Haven't never shot film as already stated, who am I to say which or what is what in terms of how close to actual film? Just have fun with whichever you choose to use …..
See on www.ikphotography.com
In case you didn't know, I've been working on a documentary project on hunting in Belgium for about a year now. I know hunting is a bit of a sensitive topic but that's the main reason why I started the project: to see how it really is instead of the usual polarized opinions. I haven't done much for the project in the last few months but there wasn't much going on to photograph either. But yesterday, the hunting season started again and so did my project. Last season, I shot mainly small game hunts. This season I will focus mainly on big game hunting and a series of portraits but I couldn't pass the opportunity to photograph the small game season start in Les Vallons. These kind people have supported my project from the start and have opened a lot of doors for me to enter the pretty closed world of hunting…..
See more pictures on bertstephani.com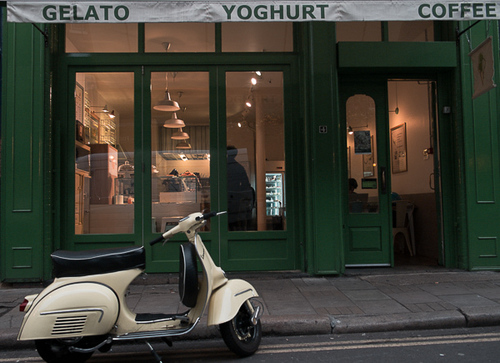 I have taken the plunge and bought a second hand Fuji X Pro 1. Why? A number of reasons. I needed a smaller camera system for some trips that could produce high quality commercial images but without the weight and bulk of my DSLR system. I had also had a chance to use the X Pro and it's sibling the X100sa nd both had blown me away both in terms of usability and in the 'filmic' quality of the images the sensor and lenses produce. I also hold my hands up and unashamedly admit to being seduced by the beautiful retro styling and the superb build quality of the Fuji's. I have some workshop ideas for the camera too, so there were commercial considerations in my mind also. As I bought second hand I didn't have a choice of lenses. The kit I bought came with the 35mm f1.4 prime (which I would have chosen even if I was buying new) and the 18-55mm zoom lens which I probably wouldn't have gone for, rather erring towards a set of primes. However, the zoom is by no means a 'kit lens', this is a full on, high quality piece of glass which is solidly made and performs incredibly well. So I may well hold on to it. Only time will tell…….
See on www.dougchinnery.com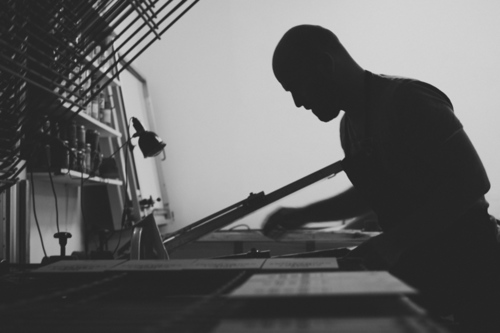 Documentary Photography: Peter is working on the cover of his lates book – Fuji X-Pro1
Paul Remmelts is a dutch photographer for portrait, mode, reportage and lifestyle
See on www.paulremmelts.nl
A lot of posts coming in the very near future but they have to wait. In the meantime I thought I'd give you an update on our KAGE COLLECTIVE project. A month from now we'll be celebrating our first anniversary. Time flies you say? No kidding. If I look at what we've done so far I see quite a bit of soul searching but I believe this was necessary. We dove feet first into this project and had to invent the rules and the tools along the way. The website went through major changes, we switched platforms to streamline publishing, had to postpone selling prints… Growing pains. But I believe there's a lot of potential at the core of it all. One thing we didn't expect was Paul Pride's recent move to leave KAGE, sell his X100 and shoot film exclusively. I didn't see that one coming and I'll admit to still being in a mild state of shock about it, given how important that camera was to his photographic universe. But we all respect his decision and wish him the very best. Life is nothing if not ever-changing…
See on www.laroquephoto.com
What draws you to street photography? And what do you enjoy the most about it?
In retrospect, a documentary about Bruce Gilden was the trigger that got me excited for the genre. Gilden is certainly a photographer who separates street photographers, but his style capturing life on the street is real and gritty. What really impressed me is his loss of distance between himself and his subjects. He is not afraid of being recognized photographing unknown persons, and he is not making a secret of taking a picture.  
One of his statements especially stands out to me:
If you can smell the street by looking at a photo, then you know it 's street photography.
The fascinating and challenging aspect of street photography is that a situation or a picture is developing differently than I may had imagined before. I often have a specific image in mind, but while I wait and watch the surroundings, I discover new stories. Quite often it turns out as a so called snapshot, and other times I keep waiting at a spot until the subject walks in. What I also like about street photography (different than perhaps portrait photography) is that you choose your background first and then wait for people to complete your story. It is a total different approach of getting the one shot. I often don't realize I have some jewels until seeing them on the computer. Street Photography certainly also has something to do with luck. It may happen that a snapshot of an unexpected moment is my photo of the day. To put it like Forrest Gump, street photography is like a box of chocolates for me. You never know what you're going to get…….
See more pictures on www.pictureline.com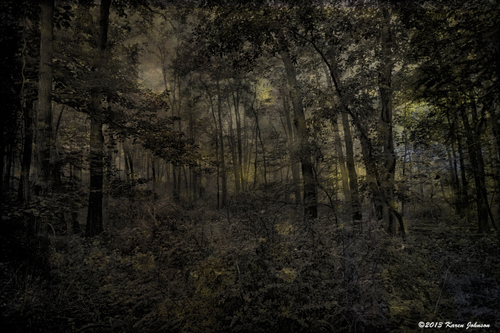 I am late posting this week because I was in Pennsylvania the entire weekend shooting some great abandoned places.  I hope to have something to show from at least one of the areas next week.  I work really long hours during the week as well as having a long commute so I get backed up on everything when I spend the entire weekend shooting.  A sacrifice I'll gladly make anytime. I heard about this process of making paper for textured backgrounds through a Creativelive workshop I watched with the wonderful photographer, Jennifer Hudson.  She talked about using an old National Geographic and a natural cleaner/degreaser called CitraSolv to create textures that she uses on her photographs.  I looked it up on the web and there is actually an artist gallery on CitraSolv's webpage.  What you do is take an old National Geographic (I purchased 164 of them for $32 from a very nice man on Craigslist), you tear out the advertisements and either working outside or inside at a table that is covered (I had an old shower curtain that covered my kitchen table) you pour or brush the Citrasolv on the pages of the National Geographic and the CitraSolv reacts with the ink and paper and creates this …..
During our trip to San Diego last weekend, I took advantage of our proximity to La Jolla by heading out to shoot at sunrise. At around 6:30 Sunday morning, we made our way to Children's Pool Beach where I made a few long exposure photographs of the sea wall and its surrounding areas. Here are a few of the images from our early morning outing that were shot using the X-Pro1 and XF 14mm…..
See on stephenip.com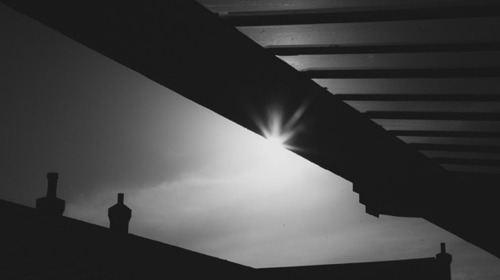 On Friday I met up with Julie Edwards in a café, before putting her FujiFilm X-Pro 1 through its paces as we stalked the streets of Worthing. Julie had kindly agreed to share her knowledge, camera and time with me while we did a little street photography to compare our cameras and their abilities. Julie, a working professional photographer and Nikon shooter, reached into her small bag and brought out the Fujifilm X-Pro1. The first thing I noticed was that it has a retro die-cast aluminium alloy body and is clearly aimed at the DSLR user, being the bridge between the fixed lens mirrorless systems and the chunky DSLR world. Could this be the fabled DSLR killer? Julie has only had the camera for about a month, and already she says it will be her "go to" camera. Although it may not be as fast and work as well in low light as her DSLR, she has used it on a shoot and the client couldn't tell the difference between her usual DSLR images and the ones taken with the X-Pro1. This bodes well and opens up a lot of opportunities. So, with coffee over and done with, it was time to hit the streets, cameras in hand. I popped on my 50mm lens to give me the same focal length as her 35mm (crop factor) although Julie did have the option to go to f/1.4, unlike me. The camera comes with a neck-strap but, much like the Canon EOS-M strap, it is pretty pointless and ends up wrapped around the wrist. :/ ….
See on krysalisphotography.com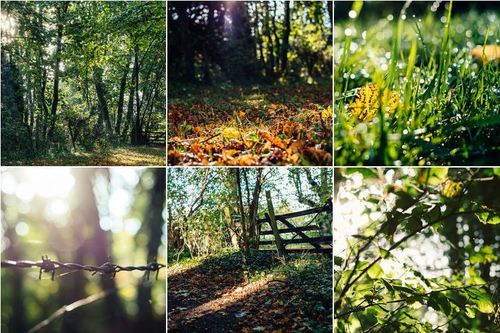 We were back in Suffolk over the weekend. It is where my girlfriend and I both grew up and our families still live. Next year we are getting married there and this weekend we had a tasting with the wedding caterer. Having lived in London for the last six years I really love going back to Suffolk to escape the hustle and bustle of the City. I took the opportunity to head out with my X-pro 1 and shoot some of the beautiful Autumn colours. All pictures were taken with the XF 35mm lens and processed with VSCO film…..
See more pictures on samburtonphoto.com