Fuji X-Pro1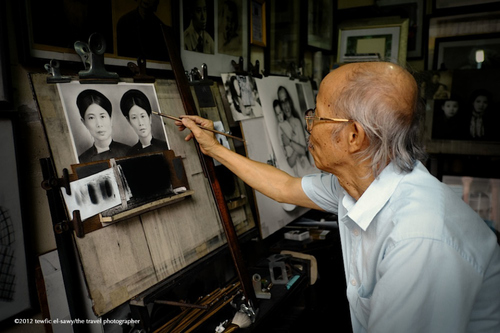 Whenever I think of Hanoi, I especially miss its 36 meandering 13th-century streets of its storied Old Quarter. I read that these streets are almost 1,000-year old, and have a hefty history. They became crowded and lively in the 15th century, and most of them retain their original and ancient architecture. In Vietnamese, phố means street, and Hanoi's 36 streets carry the names of the professions (or guilds) that used to be carried out in them, For example, Phố Hang Bun is the street where vermicelli was made and sold, Phố Hang Ma is where paper was made, Phố Hang Bac is where silver jewelry was found. However, Phố Hàng Ngang means 'horizontal street', and it's where I found Nguyen Bao Nguyen. This artist specialized in drawing and copying old (or damaged) photographs in exquisite details; a painstaking task that takes him many days. I walked over to his store (or atelier) about three times while I was in Hanoi, and on each occasion, I spent an hour or so photographing and watching him draw, paint and fuss about his framed pictures…as well as occasionally meeting with a client. He was very amiable and welcomed my being there with the attitude of one who's used to that kind of attention.
The Portraitist of Phố Hàng Ngang is a series of photographs made with a Fuji X Pro-1/Fujinon 18mm and Leica M9/Elmarit 28mm. It's the sort of short and concise photo narrative that appeals to me…especially that it documents a dying traditional craft such as this one.
See more pictures on thestreetleica.wordpress.com
Today it arrived! My new/old Minolta SRT101 with Minolta MC-rokkor 35mm f/2.8 and 55mm f/1.7. The fear was gone… All the gear was in excellent condition! Check it out. I mounted both the 35mm and 55mm and did some quick testing. Both lenses are a joy to use and the focus ring is very smooth. The build quality is excellent and I'm more than happy…..
I live in a part of the country which I can love and hate. In winter it can be so brown, with  fields of burnt bushes and grass, it can certainly bring you down. Now with winter over 3 months past, and spring just coming to an end, things are starting to look up. We have a few nice parks in the Jo'burg area, which is where we decided to spend our Sunday afternoon. This one you have to pay to go in, as it is the beautiful botanical gardens, Walter Sisulu. We take our usual picnic gear and head off. It's a strange, cloudy day, with threats of rain on the way we wonder if it is worth paying to go in, only to be rushed out by the dark clouds and some drizzle. We brave it with the hope of a couple hours of trees and birds. Once we've settled down and are ready to just lie down and take in the area, I instead grab my camera and think: 'Let's see if I can get some nice images in a 10-20 meter radius.' This low-cut trunk at a close distance caught my eye, and I wander towards it to take the shot, I go low to shoot and the colours just pop out and scream at me. It hit me; I have found my subjects! …..
See on www.neillsoden.co.za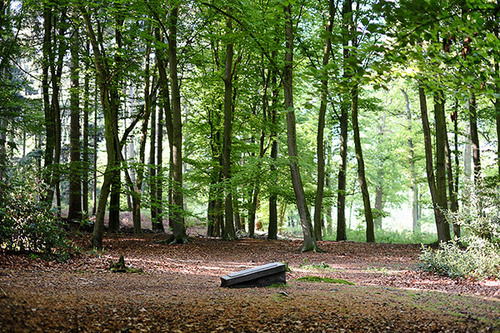 I had been to this location a few times before, 'Landgoed Zegenwerp'. A rather small but impressive forrest on an old estate with tall beech trees just across the river De Dommel but within a kilometer from my house. I knew there should be a grave somewhere on the estate, I'd never seen it but had read about it in a magazine. So one day I decided to look for it. And I found it, just a few meters from where I had been photographing many times before. The grave of a small child from one of the owners in the nineteenth century: baron Willem Arnold Alting Lamoraal van Geusau and his wife Sybilla Hendrina Wilhelmina. And just when I discovered the grave, the sun began to shine and light started pouring into the forrest giving me a magnificent view. I just stood there. Stood there and enjoyed the moment…..
See on robertpaul.exposure.so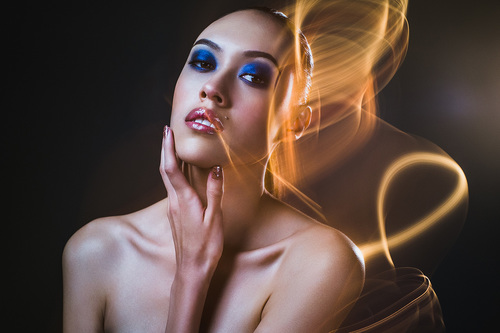 When I bought the Fuji X-Pro1 back in February (2013) I never had any intentions of using it for anything other than a compact walk around camera to be used when I was out with my family, but the question of whether or not I thought it could be used as a working professionals camera was coming at me repeatedly from other photographers, so I decided to give it a test run. Now, there are those of you who are coming here that are more interested in the photos than my thoughts on the X-Pro1, so I'll start off showing those and move onto my thoughts after. All of these images were shot using the Fuji XF 35mm f/1.4 lens, which is a 50mm equivalent when mounted on the X-Pro1. I used mixed lighting sources (flash mixed with constant light) with long exposures (around 2 seconds) to achieve the motion effects. Hair & Makeup by the incredibly talented Mallory McGowan…….
See more great studio pictures on nathanelson.com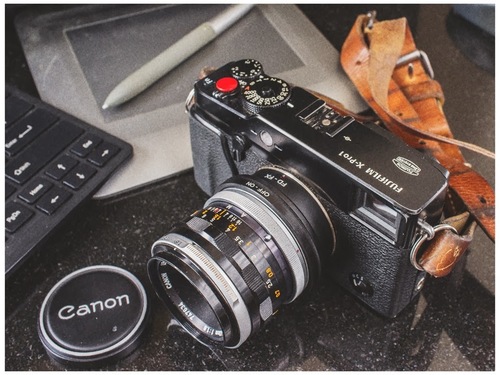 What do you get when you use 35€ to buy an 40 year old Canon lens and a cheap ass Chinese adapter to fit that lens to your state of the art digital camera?

What you get:
A really cool looking camera, that's for sure.
Lower contrast and sharpness when compared to modern lenses.
Superb build quality, mechanics and feel. Way better than any modern AF lens.
A focused, zen-like state of mind when you shoot all manual.
When you combine low contrast vintage glass and Fujifilms x-trans sensor (which, in my opinion, produces a bit more organic files than other aps-c/35mm sensors), the results are very film like. Modern day cameras and lenses can sometimes produce a bit harsh, clinical images, even when shooting wide open with fast lens. Don't get me wrong, I love sharp lenses, I really do. But sometimes a touch of old school softness and glow is just what you need for a portrait…….
See on timokoponen.blogspot.fr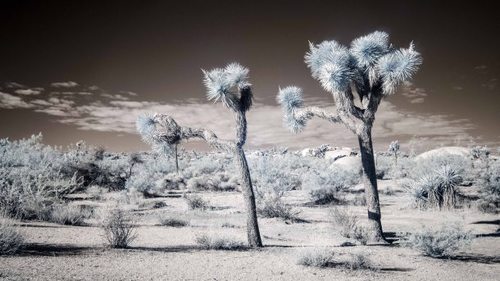 On a recent visit to Los Angeles, I decided to take a solo road trip back to Joshua Tree National Park. The desert park was the staging ground for my first 5D Mark III shoot a couple years ago. This time I wanted to take my X-Pro1 for a real landscape shoot… albeit a relatively short one. Shortly before I booked my tickets to LAX, my cousin Philip mentioned how much he liked some of my recent infrared photography. I think that's when I decided that I would have to try out some out in Joshua Tree….
See more pictures on blog.karimhaddad.com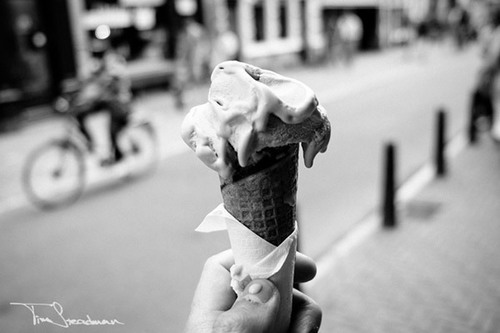 This past July, my wife and I and our 5 month old son took a canal cruise in Amsterdam. Armed with a Fuji X-Pro 1, 18-55mm lens, and a couple shoulders worth of baby and associated paraphernalia, we found our dock, waited in the shade, and boarded a large, flat, and disrespectfully orange canal cruiser. Passing the friendly yet dispirited looking skipper, I noticed how crowded the boat was. The only available seats were under glass. Damn! The glass which protects tourists from the notoriously unpredictable weather of Amsterdam was stubbornly blocking any breeze that was desperately needed on that muggy July day. It was also doubling as a seriously neglected 1″ thick Chinese knock-off Tiffenesque quality lens filter.  We sat down. Annoying thoughts began to surface… Maybe the glass will add a trendy patina to the photos?… Man it is hot… We paid to sit in a floating greenhouse… I turned around. Look at those lucky people in the back with their hair flowing in sync with the cool Netherlandic breeze… Good thing this is a Hop on Hop off boat…
See more pictures on timsteadmantravel.squarespace.com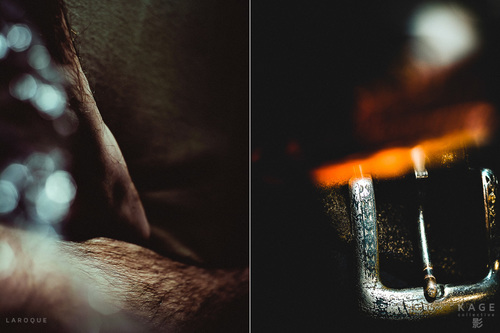 He's thinking of Saul Leiter in a New York blizzard, of dripping shadows brushed across a fedora & women sprawled in their apartments, pale hearts dissolving in the twilight.
He drinks light like liquor & he paints & he paints
& vapours burn his face & stretch his mind.
He sees atrocities in the deep, the white magic of dark corners;
& he sees beauty.
He speaks in nude technicolor echoes
calling mad horses with a long black tongue;
inside/outside, it's all the same —
All a moving canvas,
stilled within a captured frame.
Text and photography by Patrick La Roque
See more pictures on www.kagecollective.com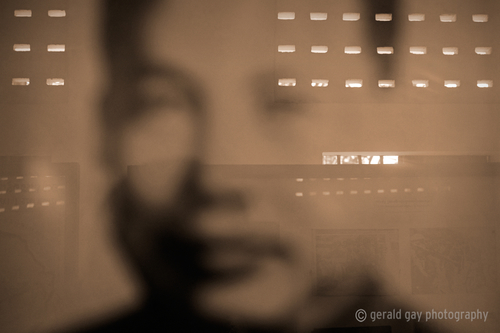 S-21 Tuol Sleng Genocide Museum was one of 150 execution centres spread across Cambodia. The site is a former high school which was used as the notorious Security Prison 21 by the Khmer Rouge regime from its rise to power in 1975 to its fall in 1979. All photographs taken with Fuji X-Pro 1 & X-E1 with 14mm, 35mm & 18-55mm lenses.
See more pictures on 500px.com