Fuji X-Pro1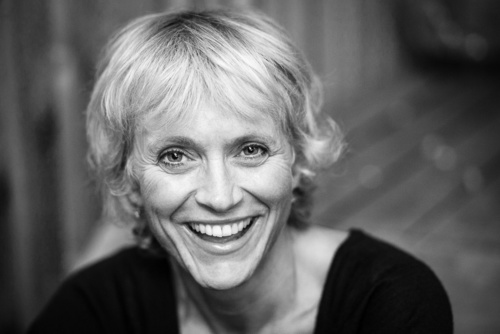 I do social media styled portraits for my friends every year. 2013 was the first time in close to 5 years that I haven't done the images with a DSLR or Medium Format camera. These two samples were made with a Fuji X-Pro1 at ISO 1600 and Canon EOS 5D Mark II at ISO 1250 respectively. Can you tell which is which without looking at the EXIF info at normal web viewing distance?
See on leighmiller.zenfolio.com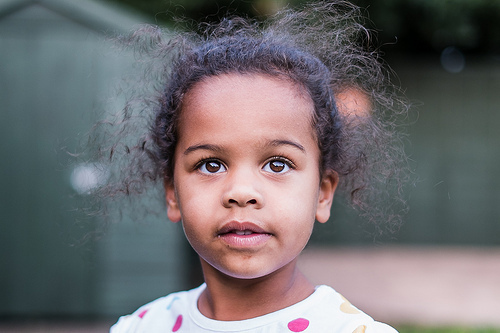 To say I took a while procrastinating over purchasing a micro four thirds/mirrorless camera may be somewhat of an understatement. It took weeks of research, starting with a notion of carrying less kit which grew into an urgency to purchase a back up camera, quickly developing into lusting after Fujifilm's top end X-Pro1. Before I begin to waffle exponentially about my first experiences with the X-Pro1, I'd like to point out that this is unlikely to be one of those in-depth, comprehensive reviews listing the pros and and cons of purchasing such a camera. This whole blog will merely consist of anecdotal musings from a girl who lives and breaths photography. No really, I wake up thinking about photography… I know, that's a bit strange, I'm a bit strange. If you'd like an excellent blow-by-blow account of every feature of the X-Pro1, may I send you over to The Luminous Landscape which goes into intricate detail, the likes of which I'm not even attempting to emulate…..
See on girlbehindthelens.com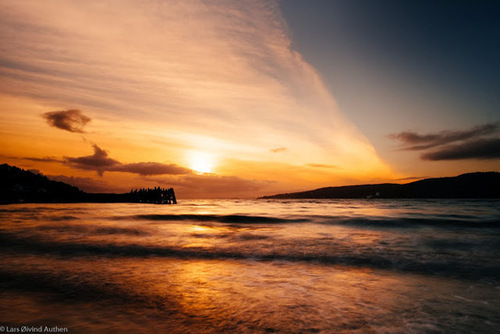 Winter time is here… but where is the snow? Usually we have snow where I live, at least some snow if not perfect skiing conditions. I'm longing to use my 14mm (21mm FF) wide angle lens and take some winter pictures. This is all I got for now.. no snow…..
See on lakeviewman.blogspot.de

---
Fujifilm Fujinon XF 14mm F2.8
Do you love my work and want to support me? If you're planning on buying camera gear, you can check out above-noted links. Prices remain the same for you, but a small percentage of your purchase value is valued back to me. Thank you!
---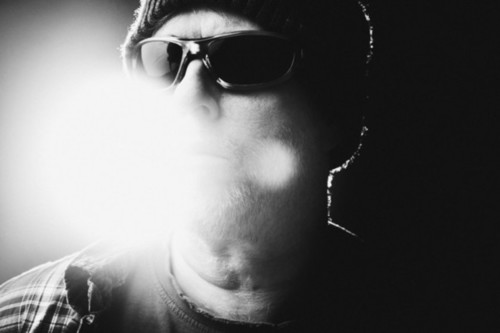 Who are you and what's your profession?
My name is Patrick La Roque and I'm a commercial, portrait and documentary photographer based in Montreal, Canada — Although we actually live in a little town called Otterburn Park, about 30 minutes away. We have three young kids: a boy and two little girls. Keeps us busy… I switched to photography as a full-time gig about 7 years ago. Before that I was a musician, I worked in post, multimedia, I was a partner in a production company… Left it all behind to pursue a craft that quite suddenly gobbled me up after years of simply being a hobby. I realized one morning that I didn't want to be doing anything else and moved on. No regrets.
What's your rig?
I shoot an X-Pro1 and X100. The X100 is essentially my 35mm lens, with the X-Pro1 being my main workhorse. I use XF lenses exclusively and jump between the 35, 14, 60 or the two zooms depending on the job or the shot I'm looking for. I also have an F-Mount adapter that I mainly use with an old, original Lensbaby when I'm feeling experimental; I still love that thing. Lately I've started shooting with a Nikkor 50mm f2 as well, a lens I received as a gift…….
See on ledesmaphotography.com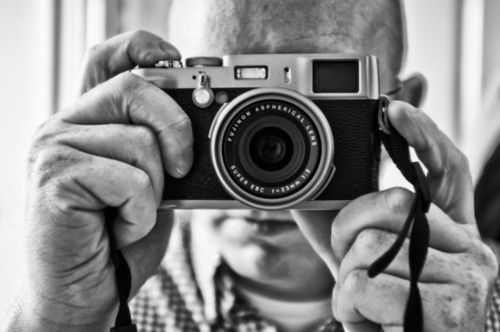 Who are you and what's your profession?

I am an educator by profession and teach film and animation to the next generation of budding filmmakers. Photography is a hobby that is not only a great way to relax but really works well alongside this area of education.

What's your rig?

I am a Fujifilm X fan, I love them. A few years ago I started to notice how often I left my DSLR at home because of the size and weight. It is hard enough to trek the Mourne Mountains and you aim to travel as light as possible. The Fujifilm X range has come on leaps and bounds since my first X100 back in 2011. I am mainly shooting with the X100s and the new X-E2. Lens wise I tend to stick to 14mm, 23mm, 35mm and 60mm. The image quality is superb and you can effortlessly carry them around everywhere. I actually only bring out a digital slr for music photography where I need the reach…..
See on ledesmaphotography.com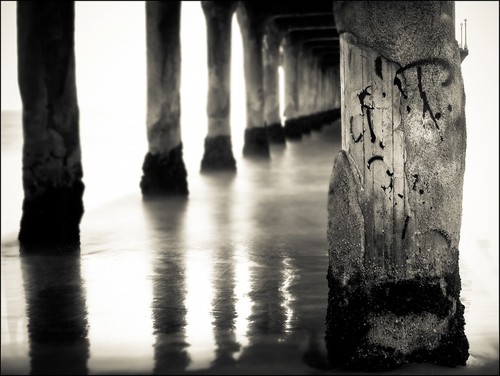 I've considered selling Xpro-1 camera so many times.. Originally selling my Leica M8 to get the Fujifilm camera and being so happy with it now for over a year and a half! Sure I miss the Leica quality, magic and the glass – not really. This camera has everything going for it including the magic of high ISO, light weight, fantastic glass and all the updates that Fuji has made available making the camera a fine tuned machine. This camera has near perfect jpeg conversion from RAW built in! At the time I only had the Fujifilm 35mm f/1.4 and to this day it is my favorite lens combo! I've only recently purchased the Fujifilm XF 18mm f/2 …..
See more pictures on sergeys.us
While in Paris, we visited five places that gave us a bird's eye view of the city; Basilica of the Sacred Heart, Montparnasse Tower, Eiffel Tower, Arc de Triomphe, and Notre Dame Cathedral. Since it was the off season, the only location where we encountered much of a line was at the Eiffel Tower. Instead of waiting in the regular line that would've taken us all the way up by elevator, we opted for the shorter line that required us to take the stairs to the second level before catching the elevator. It was quite a trek up to the second level but well worth it, not only to bypass the longer line, but to get a closer look of the tower itself…..
See more pictures on stephenip.com

---
Fujifilm Fujinon XF 14mm F2.8
Do you love my work and want to support me? If you're planning on buying camera gear, you can check out above-noted links. Prices remain the same for you, but a small percentage of your purchase value is valued back to me. Thank you!
---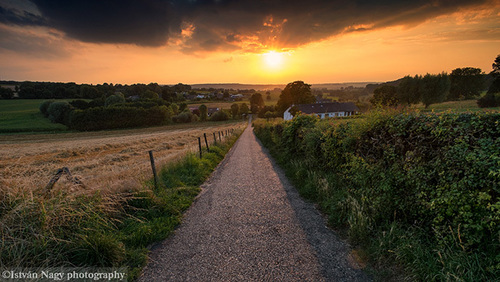 It is not for nothing Zeiss is legendary for their lenses. Zeiss lenses are recognized for their outstanding optical and build quality – the Zeiss Touit 12mm lens is no exception either. The lens provided excellent image quality – especially considering its sharpness, contrast and definition of color – in all use-cases during the field test. All in all, it is an impressive lens that will certainly inspire many photographers with a creative heart and mind. I have noticed only minor issues with the lens during the test period: the lack of distance and depth of field scales, the non-differentiable rings might be not important for many of us. However, the lack of scales can be showstoppers for those who wants to "shoot from the hip" or prefers to operate the camera without switching between the view modes of the EVF. The Zeiss Touit 12mm lens provides a horizontal field of view of almost 90 degree. This angle of view often requires some creativity and getting close to your subject is important to avoid technically interesting pictures with non-interesting content……
See more pictures on www.luminous-landscape.com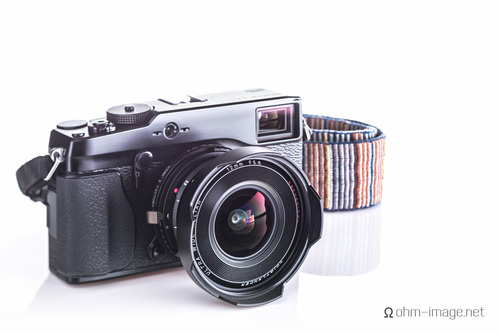 Going really wide wasn't easy for me. On film I was a 28, 50, and 85 man. But when I began shooting shop interiors, a super wide angle lens became necessary to accompany my favourite 35mm (50 equivalent) lens. And because I tend to run from system to system, I needed something that could be adapted to anything. The 12mm f/5,6 UltraWide Heliar Voigtlander was the logical choice for my work……
See on ohm-image.net
The risks are not those we are told about: no tiger will devour us and it is unlikely that we will be speared by a savage. A "savage" who, by the way, no longer uses a spear, but a "Kalashnikov", a much cleaner and safer method of killing, something else that the consumer society has brought with it. Sometimes the risks come from drinking tea in cups of dubious aspect – to put it elegantly- and of a disquieting color. At other times they come from getting "Holy Water" from the Ganges in the face. But most times, they come from using rusty taxis that have never had a technical inspection as transportation. On this trip I was lucky: I wasn't required to ingest "Prasat" (the sweet food that you get at the temples as the highest blessing of all), nor to share my plate with the workers at the salt mines (it is interesting to see the level of hygiene of crockery at some places in this part of the world). I have decided to draw up a list of potential risk factors for travelers/photographers, all of them undoubtedly of great interest to insurance companies. Their order does not imply a risk hierarchy…..
See on www.nomadxpedition.com