Fuji X-Pro1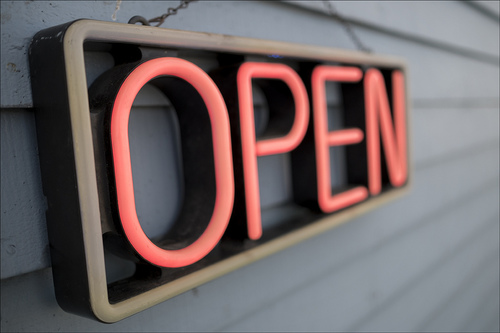 Just in from Japan, and due for release in the US and UK from next week, Fuji have finally delivered on the much anticipated 35mm equivalent lens for the X Series cameras. The XF 23mm f/1.4 R. The new Fuji 23mm lens is a beast – as fast as the excellent Fuji 35mm lens (at f/1.4), but with the latest AF drive and pull focus ring from the 14mm. The build quality feels superb – this lens is a chunky guy, with some reasonable heft, and a rather impressive girth. It takes a 62mm filter – which is annoying, as non of the other Fuji lenses I have take 62mm! It also has a HUGE petal shaped hood – which no doubt is technically wonderful – but looks out of place on the Fuji X series retro bodies. Maybe I'll swap it out in time, for a smaller 3rd party hood… Mounted on the X-Pro1, the camera really has a very nice weight and balance – especially with the Fuji grip attached. I also have a thump grip, and would recommend this to potential 23mm lens purchases, as it really helps to brace the heavier lens and camera body. AF is fast and smooth – manual focus feel is excellent, and the focus ring is very smooth to operate. One downside of the large lens body (and hood), is that it protrudes into the OVF by a huge amount. Even taking into account the smaller image area within the bright lines – you're loosing the ability to see the bottom right quadrant of the frame. This pretty much forces you to use EVF if you want to see what is in frame accurately. A vented hood would improve things somewhat, I might experiment at a later date…..
See more pictures on realphotographersforum.com
Wandering in the ancient cities of Rhodes and Lindos. Walking along the caldera in Santorini, waiting for the fabulous sunset. Traveling back in time to the apogee of the Greek civilization by standing near the entrance of the Acropolis. But also, meet the people, play cards with them, taste their homemade Porto, get lost in stone paved streets and enjoy…..
See more pictures on marcpauze.photoshelter.com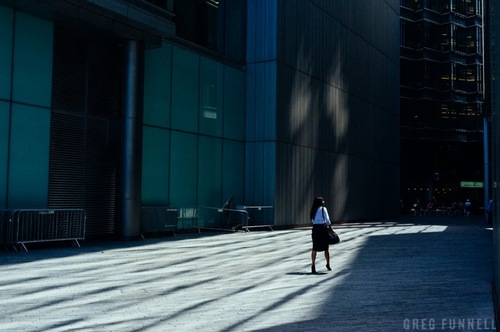 The other day I had to make a call I never wanted to have to make. At 28 I needed to see a chiropractor – some would call it the photographers curse, a curse that unfortunately goes with the territory. Lugging heavy camera gear around, usually with it hanging from the neck, waist or one shoulder eventually takes its toll. This realisation along with some other vague and equally suspicious excuses was one of the reasons I'd been interested getting myself one of Fujifilm's X-Series cameras – the thought of having a camera that was small and light and could maybe even supplement my heavy old SLR was appealing. I knew they would probably never replace my SLR for work but as everyday cameras they seemed to offer a good compromise. In 2011 I bought the Fujifilm x100, a camera I loved to hate, a camera that for me was so nearly there in terms of what I personally was after but somehow not quite. It looked fantastic (for some reason more of an appeal to me than it really should be) and contained pretty much my perfect carry around set-up; packing an equivalent of 35mm f/2 lens. It was almost too silent when it took a photo (to the point where at times I wasn't even sure it had taken) but is small size and discretion were a big plus for me, the whole thing could slip in my pocket and yet it felt good in the hand with a nice weight. The whole manual shutter and aperture operation were a total winner for me. …..
See more pictures on focus52.blogspot.co.uk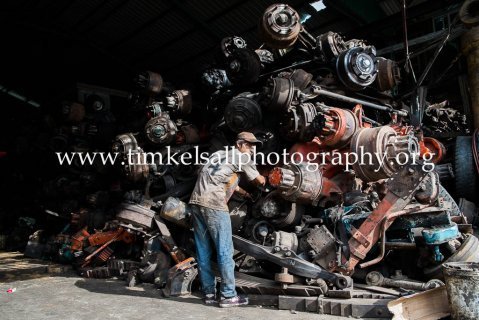 Earlier this year, my friend Rupert Abbott asked me if I wanted to mount an exhibition of my photos at Baitong, his restaurant and meeting space in Phnom Penh. I was a bit hesitant at first, because although I quite like my own photos, I don't necessarily expect anyone else to like them, let alone buy them. However, he put me in touch with Matt Cuenca, an artist who runs the exhibition space at Baitong, and he inspired me to show some of my Phnom Penh street photography. But which shots should I show? I suggested to Matt that I send him a collection of my favourites and that he make a selection around a particular theme. The theme he came back with was 'A day in the life of Phnom Penh', one photo for every hour, dawn to dusk…..
The photos were shot with a Fuji X-Pro 1 and Olympus EM5. I wonder if any of you can tell which is which?
See more pictures on www.timkelsallphotography.org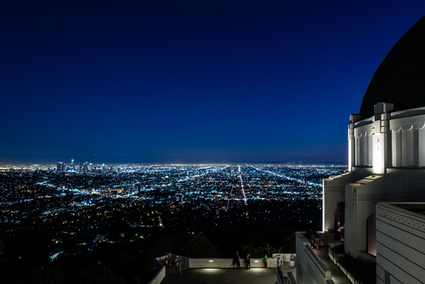 I sent my damaged XF 14mm into the Fuji repair center in New Jersey just over three weeks ago. Last week, I received what appears to be a brand new replacement lens. Since the damage was my own fault, I wasn't expecting to get much of a break from Fuji. So you can imagine my surprise when I was offered a 30% discount off a replacement lens. Since I was never in this position with my Canon gear, I can't make any comments on their replacement policy. But this small gesture from Fuji will definitely make me a loyal Fuji user for a long time to come…..
See on stephenip.com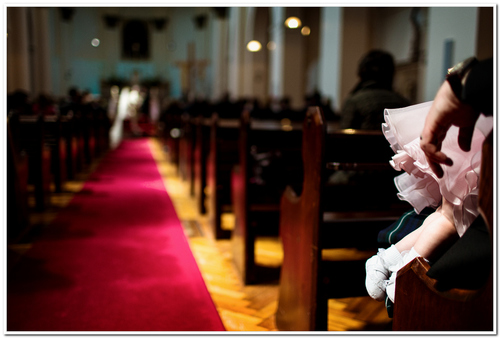 The second of my three weddings in three days was the wedding photography at Botleys Mansion of Liz and Iain. The day started for me at Sacred Heart Catholic Church in Teddington where a piper welcomed the guests into this lovely big church. Ceremony and congratulations completed, we took the 30 minute drive up to Botleys Mansion where, it has to be said, the weather was truly splendid – all day. Botleys Mansion is one of my favourite wedding venues and a popular on in Surrey too.  On this day, Iain and Liz's guests could explore the grounds and gardens before heading inside for some dinner and dancing……
See great pictures on www.kevinmullinsphotography.co.uk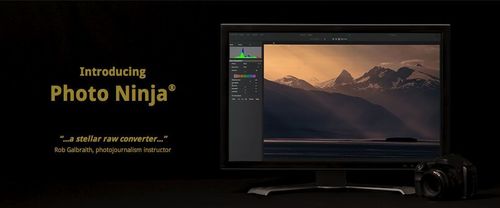 PictureCode just released version 1.2.0 of their very popular professional-grade raw converter Photo Ninja. This update comes with initial support for Fuji X-Trans cameras (X-Pro1, X-E1, X-100S, X-M1, X20). Note that highlight recovery, in particular, is not yet implemented for the X-Trans. Full change log is here. ….
My first impression (very subjective) is very good. Photo Ninja delivers nice colours and excellent details. Interface is easy to understand, plenty of controls and it runs really fast. I will do more testing over the weekend.
See on vkphotoblog.blogspot.de
This years house boating trip in the Shuswap presented a few surprises for us. The weather wasn't really all that great and ten minutes into our trip the motor quit on us. We had waited for our boat to get ready for a couple of hours so it was a bit disappointing to just float around out there so quickly after "setting sail". Speaking of setting sail. Well, there are or course no sails on these luxury boats. The house boat features all the amenities and comfort we have at home such as a full size kitchen with stove, fridge, dishwasher and micro wave. Stereo system, flat screen TVs, showers, BBQ and of course a hot tub on the upper deck. Who wants to suffer at sea. As a result of the broken engine the first night we had to be rescued and were pushed to shore near Sicamous. Dinner preparations started immediately. Russ cooked up a delicious salmon and the boys built us an impressive fire. David generously shared his rum and Russ and I took turns on the guitar. A fabulous evening. The guys at Twin Anchors House boats were super about the whole break down and very apologetic. They brought their top of the line replacement boat the next morning. This boat was even better and nicer than the last one and moved swiftly up the lake upon our command. We had a great day on the lake and stopped for a short hike to Margaret Falls…..
See more pictures on mfoto.ca
I'd like to apologize in advance: if you were hoping not to feel the urge to part with some of your money, I don't think this review will be much help. As I told my buddy Morten Byskov in an email when I first got my hands on this lens: damn. When I originally reviewed the X-Pro1 I defined it as something that was clearly "part of a system", as a camera that by its very nature felt much less intimate than the X100 (the only other X camera at the time). Much has changed since I wrote that review: more X bodies have appeared, the entire ecosystem has exploded with stellar Fuji offerings as well as Zeiss and other third-party lenses added to the mix for good measure; it's rather phenomenal when you think about it — it hasn't been that long. But while I came to love the X-Pro1 just as much as the X100 — albeit for different reasons — it still always felt like an extremely refined cog in an ever evolving system. Until now. With the introduction of the XF 23mm f1.4 R lens (B&H), Fuji finally brings the long-awaited 35mm field of view to the X-series, something that was previously only available with an X100/S or via an adapted lens. We could certainly argue about the why's of such a long delay for an indisputably classic focal length — marketing conspiracies et all — but I doubt anyone will be faulting the execution: saying this was worth the wait is a serious understatement There are many intangibles about using a camera, the way it sits in our hands, how different pieces come together and fall into place. At the risk of sounding way too hyperbolic, here's the short version of this review: I feel as though the X-Pro1 has just found its long lost sibling – The balance, the size, the weight, the focusing, the build… Everything about this lens feels exactly right to me. Soul mates, baby…..
See on www.laroquephoto.com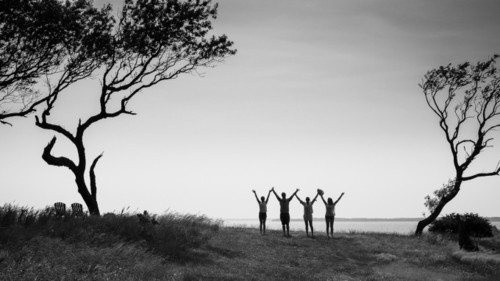 I am a Swedish photographer based in Uppsala, north of Stockholm. This summer I have been lucky enough to travel for 5 weeks to the US, France and the west coast of Sweden thanks to hospitable friends. I would like to share my pictures with you and your readers. They are all taken with the Fuji X-Pro1 and 35mm f/1.4. I recently read your thoughts on the new Fujifilm X-A1 and your take on the X-trans sensor, or the lack thereof. After shooting with the X-Pro1 for little over a year, I dare say I have some experience with the sensor. And I agree with you! In fact, I dislike the way my OOC files turn out. It is not uncommon that the pictures look kind of smeared. Especially soft objects, like leaves or skin, despite being in perfect focus. However, I have always found it to work well as a monochrome camera. I am huge B&W fan. For a long time, I did some "pixel peeping", or at least kind of; 100% zoom to check that I nailed focus etc. I'm not a rich guy, and when I put over 2'000 USD last year on the camera and lens, knowingly sacrificing AF-speed for IQ, I was kind of expecting greatness. At first, I felt a tad disappointed. Now, a year later, I have stopped the intense pixel peeping and focus on the final image…….
See more pictures on www.stevehuffphoto.com