Fuji X-Pro1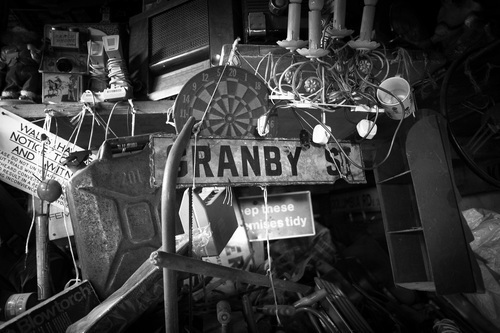 While strolling around  Brick Lane I came across THE SECOND HAND STORE in 14 Bacon Street. TY, the owner for 30 years, invited me taking a look inside.   Honestly the store didn't look very inspiring from outside, but inside it was like a journey through the last century.  All this bits and pieces, vintage stuff, industrials, furniture, records, radios etc…  It is a huge mess, but I absolutely enjoyed my visit and can recommend all of you taking a look inside…and who knows, maybe you'll find little treasure…..
See more pictures on nicolestruppert.com
I went into Liverpool city centre to pick up a couple of bits for Christmas and, naturally, I had my XP1 with me. I decided to devote a little time to capturing some street shots when it started to rain…even though the XP1 isn't weather sealed, I carried on. There were no problems with using the camera in the rain and am quite happy with some of the shots…it really is amazing what you see if you look. I had to be a little "covert" with a couple of the shots, nearly looking away and whistling as I pressed the shutter from waist level! Anyway, here a few processed in Lightroom with Replichrome and the Kodak 400CN preset with a few (not many) little adjustments…
See more pictures on www.ianmacmichael.co.uk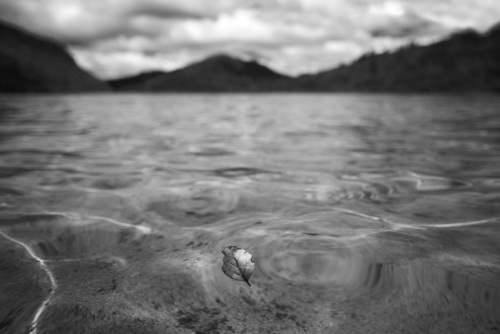 You may have noticed I had a break from writing blog posts and street portraiture (I think it has been almost two weeks since my last piece went online). With x-mas approaching so quickly and the new year looming my energy levels are officially at an all time low (I imagine I am not the only one feeling this way at the moment), so in a desperate need of a little get away we hit the road driving. 7hrs from home, after driving along gravel roads, barely escaping death defying drops, surprise football sized road boulders and live stock running wild, we arrived at close to midnight at Lake Waikaremoana with five friends to conquer another one of New Zealand's great walks. A three day trip heading into the hills reaching 1100m above sea level, and then descending down following the lakes edge for the last two days, battling sandfly armies. For this trip I threw my trusty XPRO1 and favourite X series lenses in my pack (14mm, 35mm, 60mm Macro) and hit the trails expecting very little. When walking through the forest from sunrise to sunset the majority of the day suffers from poor lighting, which most often governs the quality of images one can produce. But if you keep your eyes peeled amongst the chaos there are always brief opportunities if you are quick. I do not have alot to write on the experience as these trips are my way of switching off. When the most important thing for three days is just placing one foot after another, all modern day stresses leave your mind and refresh the senses. So I will let a few of my favourite images from the journey do the rest of the talking for me…..
See more pictures on www.bokeh-monster.com
After some time with family and friends here, I have headed out on my own, just me, my motorcycle and my cameras. After much deliberation I decided to head south first, this means a couple of things.. 1. its heading into summer here so I'm not going to be freezing my a$$ off the whole time and 2. TORRES DEL PAINE or known best to some as Patagonia up first. Now when I say first, it's gonna take me awhile to get there, it's almost 2500Km away from me still, but I feel I will be taking the most scenic route there. Buying my motorcycle in Concepcion and riding to my cousins house in Los Angeles (not the one with the big HOLLYWOOD sign * that i once climbed *) and right now I'm in a city called Temuco. While in Los Angeles I went on a small adventure to a National Park. Laguna del Laja. Approaching the park the scenery was amazing, just a straight road heading towards a snow patched volcano. The park started out with huge gorges with green forest and an in season wild yellow flower, once in the park a mere 10min drive on the gravel road the sights changed drastically! It was turning into this black volcanic scape the trees were gone as were the flowers, it was just black everything…..
See more pictures on www.michaelmcqueen.com.au
Over the past year, I've been making an effort (that has been long intended) to improve my general knowledge of the history of photography. I've been researching some of the greats from the last century – Robert Frank, Elliott Erwitt, Henri Cartier Bresson, Garry Winogrand to name a few. One interesting fact I learned early on was that there was a lot of dodging and burning going on back in the days of film…it's not just a Photoshop thing. Last night while turning the pages of my heavy Henri Cartier Bresson book, I came upon one of his most famous images – Muslim women on the slopes of Hari Parbal Hill in Srinagar, Kashmir, India. I've always thought this image looked a bit "photoshopped." CLICK HERE TO SEE THE PHOTO. Out of curiosity I did a google image search with the keywords: "Henri Cartier Bresson photo dodged" and viola, the first image that appeared was of the muslim women in Srinagar……
A year ago I purchased the X-Pro 1 just as the Japanese market dumped it to half price. Its  first outing was a snowshoeing trek in a very wet February. It has clung to me in the Rockies, on boats, in the largest city in the world, and for walks with my wife. It is always in my photophile bag. It has never been attached to an XF prime lens. Instead, it rolls with M and LTM lenses, like the amazing Canon 35/2 LTM, the Nikkor 10,5/2,5 LTM, and the above Leica lens. Though it is the same size as an SLR camera, the lenses are smaller, and thanks to helicoid adapters, close focus rivals SLR distances. I both love and hate this camera. It is slow, it is made less well than every single film camera I have, and its EVF is atrociously slow and prone to stutter. But everyday I spend with the Sony a7r, I realise much more how special the X-Pro 1 is. I will be posting a year-on review in a couple of months. Today, I just wanted to land a short tribute to what has become the object of both my deepest love and bitterest hate…..
See on ohm-image.net
Seeing as this is the third morning in the row that I've woken up at 3am, it's safe to say that I'm still on Paris time. Speaking of Paris, what a beautiful city, eleven days and I feel like we only scratched the surface. Of all the cities I've visited, Paris is definitely the most photogenic. Funny thing is I feel like I hit a wall sometime during our trip, the photographic wall. The one that makes me want to put down the camera. The one that has made it hard for me to look at my images from the trip. And the one that has kept me from posting anything on the blog. It happens every year, so I know it'll pass. Only a matter of time. Luckily, I did some editing in Paris so here are a few random images from our visit…..
See on stephenip.com
As stated in the title, this is part 2 of my test run with the Fuji X-Pro1 + XF 35mm f/1.4 in studio. If you haven't read part 1 yet, you can check it out by clicking here. If you have, or just don't care to, then carry on. I've always loved the look of a quiet portrait. There is just something about the simplicity in it all that I find mesmerizing. No crazy lighting, no bizarre poses, no grand environments, but yet it still carries the power to make you want to stop and engage with it. Maybe the best way to describe it is that it makes the photo feel more human, but maybe that's just me… Simplicity. I even love how the word sounds. All images were shot using the Fuji X-Pro1 + XF 35mm f/1.4 …..
See more pictures on nathanelson.com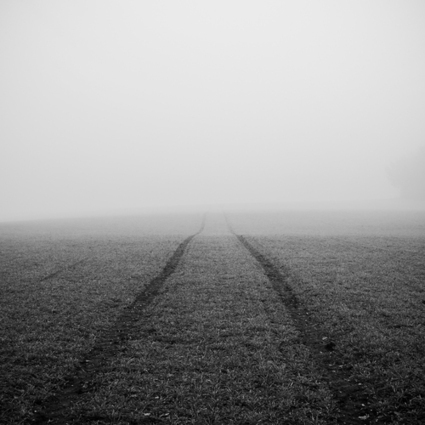 Haven't been out in a while with my camera as I've been busy shooting and editing a couple of music videos for some local bands, been dying to get out with the X-pro so went for a walk round the local farm estate the other day, I've known the owner since i was a boy so i'm lucky that i can come and go as i please. Although its not a massive piece of woodland i could spend hours just wondering around. Its so peaceful and quiet, which helps me take my time with my shots thinking about the composition and being more selective with my shots and i enjoy the challenge of coming to the same place and capturing different things…..
See more pictures on www.mattwilkinsonphotography.co.uk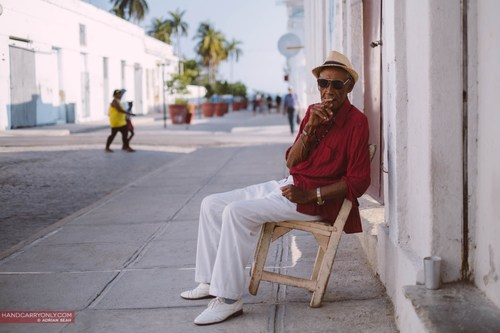 The sticky heat lingered in the afternoon air like a damp blanket, stifling and energy-sapping. It was midday, and the streets were quiet. The few people ambling about-children in the school uniforms, topless men with sun weathered skin hauling large sacks, all keeping close to the pastel coloured buildings, trying to stay within the thin sliver of shade provided by the low rise houses lining either side of the street. Children with homemade toys, constructed out of string and other rudimentary materials play on the streets, oblivious to the heat, whilst men are huddled around low tables by the walkways, lost in games of chess and dominos. Cienfuegos, Cuba's Perla del Sur (Pearl of the South), is a somewhat sleepy town, sharing her name with Camilo Cienfuegos, national hero and one of the key figures of the Cuban revolution. Founded in 1819 (curiously, the same year Sir Stamford Raffles founded my homeland of Singapore) by French immigrants, the city retains its distinctively French vibe in its street layout and architecture. Wrapped around Bahia de Cienfuegos, a stunning natural bay, the historic city centre is a UNESCO listed World Heritage Site…..
See more pictures on handcarryonly.com