Fuji X-Pro1
Readers of my facebook page will be well aware that last month, Laura and I were travelling around Vietnam. The purpose of the trip wasn't travel photography in Vietnam, but to explore and meet people from this fabulous country, eat some nice food, and drink some good cocktails. That is exactly what we did and along the way I tried to capture the spirit and essence of the country as best as I could through the viewfinder. I took along my Fuji XPro 1, and despite meeting the concrete from a decent height on two occasions, it performed admirably, and I thoroughly enjoyed not lugging around a large SLR and a selection of heavy lenses! Laura carried the Fuji x20 and I hope to blog some of her images soon, as I've had many requests for further images with this little camera since my review a few weeks ago.

Vietnam is a country featuring a multitude of very different landscapes and ways of living, making it a photographer's dream in terms of capturing varied images within one trip. However each area had its own set of challenges when it came to shooting. We started our trip in the capital, Hanoi. It is the definition of 'hustle and bustle', with street sellers galore, and more scooters than you can imagine. Interesting photo opportunities are in abundance but the difficulty then lies in finding a 'clean' shot, some early morning starts were definitely required here! Conversely, the idyllic hill town of Bac Ha, which we reached via an interesting overnight train has a more simple way of life – buffalo's are used to plough the fields, and double up as commuter vehicles for the kids! Here, we were challenged by the weather as thick mist often covered the beautiful landscape. However the times when it lifted slightly added an extra layer of 'rustic charm' to the images captured. From here we hopped on a junk around the karst islands of Halong Bay, seeing some spectacular landscapes, before flying to the more commercialised Hoi An, which still manages to retains its charm and was one of our favourite places. A quick stop over in the westernised and modern Ho Chi Minh (formally Saigon), before a rain filled visit to the waterways and floating markets of the Mekong Delta. Finally we chilled out on the beaches around the stunning island of Phu Quoc – enjoying warm waters, sun and a few beers!

From the bustling cities, to the colourful hill tribes, we enjoyed; green tea with builders, crazy scooter rides, lost wedding rings (mine!), flying fish, pigs on bus roofs, frogs legs, beautiful sunrises and lots more. We visited as much of Vietnam as possible and had an amazing time. We met lots of lovely locals and equally lovely fellow travellers,  I can highly recommend a visit to this happy, colourful, friendly, interesting and lively place!

The common thread throughout the trip was the interaction between the locals, strong family bonds and close knit communities, working and socialising together. As I take a similar approach to my travel photography as that for my wedding photography, focussing on the people and telling a story with my images was my photographic aim. I took a fair few shots during the trip, and have narrowed it down to my favourite 50 that represent the country and its people…

See more pictures on www.adamrileyphotography.com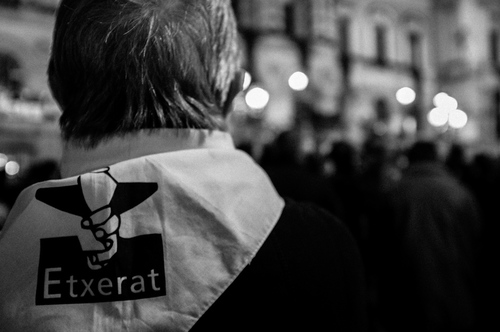 Relatives of Basque political prisoners. Condemned to suffer the dispersion and its consequences to visit relatives and friends.

*Photos of Basque political prisoners relatives from a demostration in Bilbao claiming the respect of the prisoners rights.
Fujifilm X-Pro1 + Fujinon XF 35mm + off camera corded flash
See more pictures on etxebaiker.com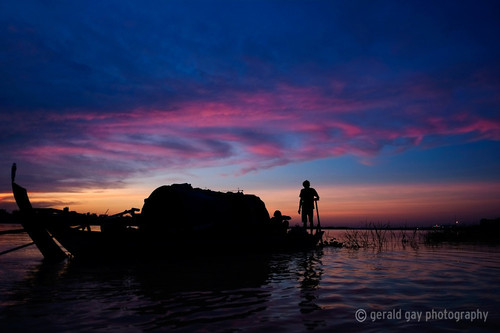 It's been a little over a year since Fuji released the X-Pro 1 – a Leica for the rest of us. It paid homage to the great rangefinder type cameras of yesteryears. Although digital, it was the first camera that handled like it was a film camera with files that were incredibly film-like. The familiar manual, mechanical-like controls were a delight for those who began with pre-autofocus film cameras. The X-Pro 1′s output was also unexpected. The colour reproduction is so true to life that it amazes me even today. The camera comes with simulations of Fuji's great films like Velvia, Provia, Astia, colour negative & b/w. With the X-E1 as a second body and just waiting for the 55-300mm zoom to come, my X bag will be all set for more great photography.
See more pictures on 500px.com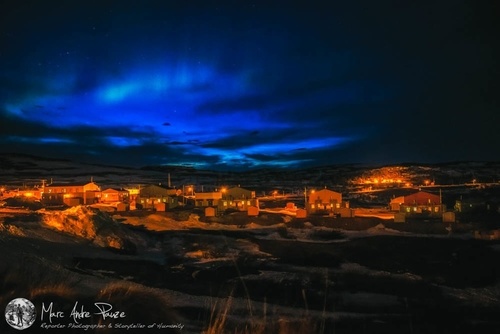 This week was a special mix of satisfaction, surprise and anger. First I went for a walk at 23h30 and was in awe under the sky still lit, helped by some Aurora Borealis. Then the next day, I saw the Inuit version of "The Hockey Night in Canada" as young boys were playing in the streets despite the ferocious cold wind. The anger came with a letter from Getty Images wich I describe in a precedent post. After having spent most of the week-end questioning myself about the Getty Issue and decided to fight back, I went on a walk without any other goal than observing and exploring, as I often do. I stumble upon this little Inuk, who can't wait any longer to make sand castle. A few feet away, the sea ice is still covering part of the bay, although it is shattered and flowing slowly to the Ungava. Wanting to see how much ice was left, I climb a nearby mountain and walked over to the big bay. Here're a few pictures from the week and from this climb. Although summer seems a long way, the small boy on the beach was already in his summer play. No more time to waste. Text & Photographs © Marc-André Pauzé – all rights reserved. You can diffuse and share on your social media using the buttons on the upper left side of the window, but the use of the picture is restricted through Stipple. Make sure you link back to this site and credit the author. Please forgive if there are any grammatical errors, my main language is french. To see the pictures in maximum size, click on one of them and change using the arrows of your keyboards or by clicking on the right edge of the picture…..
See on waseyaimages.net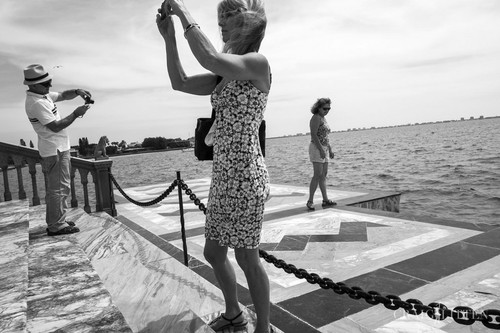 I'm a photojournalist by profession, a documentary photographer by choice, and a street photographer in my heart, but before all of that, I just love photography, and l love to take pictures. Enter in the Fuji X-Pro 1. Very recently, less than one month ago, I sold all of my DSLRs, fast glass and long lenses and purchased two Fuji X-Pro 1 bodies, the XF 18mm f/2 (approx. 28mm equivalent), the XF 35mm f/1.4 (approx. 50mm equivalent), and the XF 18-55 zoom and I couldn't be happier. For nearly two decades I've wanted a Leica film body (M6), but in my career as a newspaper photojournalist and with all of the professional sports I had to cover, I just couldn't justify it. In the late 90s I bought the amazing Contax G2 and loved it dearly. But as film started to fade and digital started to pick up speed, the M6 dream also faded. I finally sold the Contax in 2005 while it was still had value. As Leica released the M8, and I saw that the price was significantly higher than the already pricy M6 (I was never really interested in the M7), and that it was not a full frame sensor (because I really wanted a 35mm Summicron–Leica's 35mm f/2 lens), I lost interest. Then the Leica M9 was released which caught my attention, but I knew that as a working photographer, I could never afford nor justify the cost of one camera and one lens, let alone a complete system. I love Leica, but it simply cannot be justified in its cost (for me personally), thus out of my reach. Leica used to be the camera of the working photojournalist, and many legends of photography have made iconic photographs with them, but the world has changed, and making a living with photography is harder than ever. With new amazing technology, and steep competition, working photographers are now using new tools that get the job done. There was a time in my career that if a photographer showed up for an assignment with anything but a Nikon or a Canon, they were looked at as an amateur, but not anymore. One of the big attractions of the Leica, to me, is its simplicity; in this it's unbeaten still today. I applaud Leica for (mostly) remaining true to its heritage with the digital M cameras, and I hope they always will. No other camera system even comes close to the workmanship and quality build and materials of a Leica. If you've ever held a Leica lens, you know exactly what I'm talking about. Fuji, analogously, has invented a camera system that gets back to the basics. Things like a real shutter speed dial, check, a real aperture dial, check, a real optical viewfinder, check. But Fuji also added a real exposure compensation dial that's even better than the ones the old Nikon's used to have on their film bodies. Also, the wondrous beauty of Fuji's hybrid viewfinder, where the user can switch, on the fly, from optical (OVF) to electronic (EVF), is the icing on the cake to me. This camera is a breath of fresh air to photograph with. The buttons are perfectly placed and they are few (only what's needed). Today I chose to slow down and shoot just for the sheer joy of it. While photographing with the X-Pro 1 I was able to switched from optical finder, to rear LCD, to electronic viewfinder, to changing the ISO, the aperture, etc., etc. all effortlessly and without a thought. It was so much fun. In fact, it was pure joy. I really haven't had this much fun shooting with any camera since my Contax G2. Imagine that, a professional photographer actually enjoying shooting when not getting paid to do so. (By the slightest chance if anyone from Fuji happens to read this article, I ask you to PLEASE not change a single thing on the X-Pro 1 camera body with the future X-Pro camera body, but instead just install dual, quad-core processors (for a little more speed) and we're good to go. This camera is that good! …..
See more pictures on streetphotoworkshops.com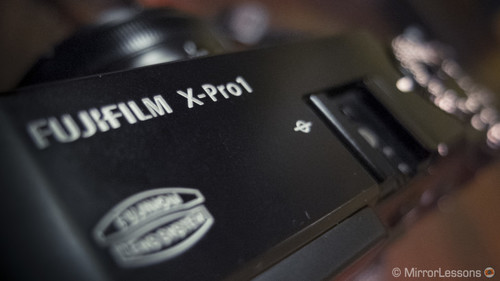 Since a few days isn't enough time to write a review with a capital "R", I thought it would be more interesting to share my initial thoughts about the camera and the X system in general. The Fuji X-Pro 1 is one of the cameras that has deeply captured my interest since its release, and now that I've had the chance to test it, I'm trying to figure out if it is a system that I could embrace for my personal projects or work. I had the chance to play around with it two weekends ago. Heather and I went to Genova in the Liguria region, chasing the sun, as the weather is very unpredictable these days in northern Italy. Luckily for us, the day was wonderful and I was able test the camera along many of the small streets of the old city, as well as along the Costa Ligure. Genova is a very interesting city to photograph: the old part of town consists of very small and narrow streets that create contrasted scenes where shadows are sliced in half. An inspiring way to begin my photographic day. My initial feeling when holding the X Pro 1 for the first time was actually strange, because I found it bigger than I had expected. After several years of DSLR shooting, I shouldn't have been surprised, but at the same time I had become so used to the small size of the Olympus OM-D and the Fuji X100s that all of a sudden, the X-Pro 1 looked like a big camera to me! But it only took a few hours to get used to it, and to realize it isn't that big in the end. The size, the design, and the "philosophy" behind it clearly reminds me of another camera, the Leica M series. It is clear to me that Fujifilm wants to offer a professional system in a smaller and cheaper package without compromise in terms of sensor and lens quality. Of course, there are many differences between the two systems and since I am not a Leica expert, I won't go in that direction. For me, it is enough to say that the "Pro" term used to name this camera is substantiated by the camera itself: it is solid, feels nice and steady in my hand, and has an all metal build. From the first test shots after unboxing the camera, you recognize that this camera exudes quality … and isn't half bad to look at as well! ….
See more pictures on www.bestmirrorlesscamerareviews.com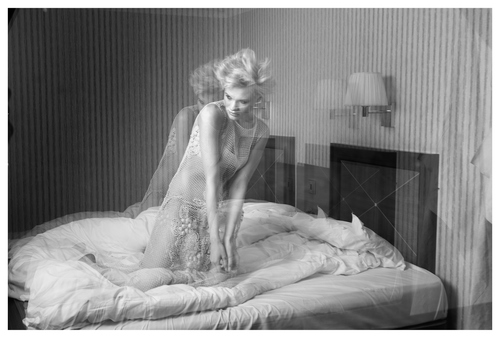 A little blog about shooting Mixed light set ups with the Fuji X-Pro
It seems to be that most people first looked at the Fuji X -Series cameras as street style cameras or reportage cameras.  At least this might of been how they were first marketed.  It was quickly very evident that the camera system was more than capable for much more. A fashion photographers dream is a quick, simple, stripped down camera that packs a punch. Super sharp and super punchy. Shooting natural light is a lot of fun with these cameras as it does let you travel with smaller kit bags and encourages freedom and movement. Being able to use the "photographers eye" to work with natural light can be super rewarding.
For my work, I love to create a mix of the two. As much as I love the lighting styles of people like Joey L and Damien Lovegrove. I am trying to work out what my lighting style still is. Maybe one day I might work it out !! The Fuji works great in the studio, on location and a mix of the two. Which is what I like to to..   Using speed lights, mixing them with naturally created light and additive lighting styles is just so much fun. Playing about with light can be very rewarding. When syncing the X-Pro, you have a number of options. It is great having the back up Sync port for a cable, but I use the Pocketwizard triggers. I do find that keeping the shutter around 1/60th of a second works well compared to the 1/125th that most people would be used to with a DSLR. Also.. when in the studio or using strobe lighting, I tend to go for the 18-55 zoom lens for some reason over the faster primes. I think this is the idea that if I don't need a fast lens  I might as well have the OS lens or the chance to zoom. It would be nice to have the X-Pro shoot using some kind of tethering to Lightroom or Capture one though, maybe some day !! The other thing that would be nice, which I am sure they will change for the next iteration of the X-Pro is to have the screen show the exposure rather than balance the LCD and only leave you to gauge exposure using the +/- meter. Trying to balance out all your tones can be hard, and shooting with colour filter or grad filters is not much fun either. Maybe also a dedicated X- Sync mode would be nice.. Kinda something like Pentax have. I am a big fan of the Pentax shooting modes…..
See more pictures on www.davepiper.org.uk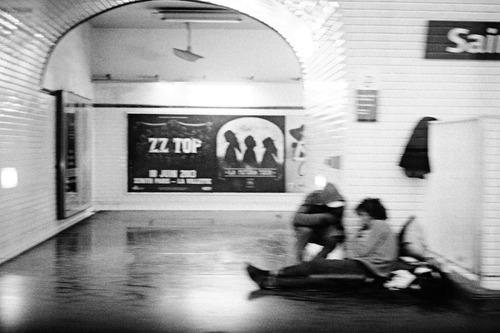 b/w . paris . france

Fuji X-Pro1 with 35mm f1.4 and Minolta MD Rokkor 50mm 1.4 …

See more pictures on nighlines.tumblr.com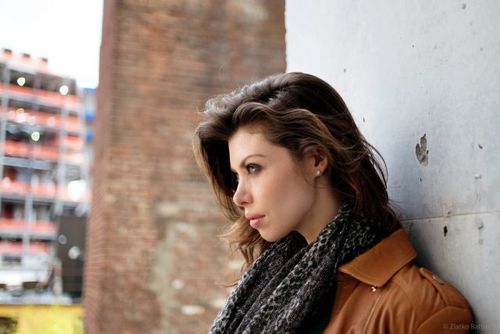 On Tuesday, May 14, 2013, Zeiss held a press event at the Standard Hotel in New York City to launch it's new line of Touit lenses for compact system cameras (CSC).  The event was well-attended by writers from various media.
There was a video presentation on a big screen, followed by a talk by Richard Schleuning, Zeiss's National Sales Manager in Zeiss's Camera Lens Division.  Everyone was then invited to try out the new lenses.  A model was provided for the event, and attendees could walk and photograph along the High Line, an elevated linear park created from a former railroad line which runs along the lower west side of Manhattan.  The High Line runs right under the Standard Hotel. Zeiss Touit lenses are a new line of autofocus lenses for Fuji X and Sony NEX cameras.  Two lenses were available at the launch:  the 12mm f/2.8 and the 32mm f/1.8.  Both lenses should be in stores in early June of this year.  A third lens, a 50mm f/2.8 macro, is expected in the late Fall of this year.  Zeiss expects to add more lenses to the Touit family in the next few years. The Touit name comes from a genus of small neotropical parrots.  The name is intended to evoke compactness and agility.  The lenses also bear the names of classic Zeiss designs:  Distagon for the 12mm wide angle, and Planar for the 32m standard lenses.
Some key facts about the new lenses:
They are compact and lightweight, in keeping with the size and weight of cameras they're made for.
They have a metal exterior with rubber grips for the focus and aperture rings.  Interior mechanical parts are metal and plastic; Zeiss didn't want the lenses to be too heavy.
The lenses have the Zeiss T-star anti-reflective coating, along with advanced stray light reduction.
They have an almost circular 9-bladed aperture for rounded out-of-focus highlights.
Color characteristics will be similar throughout the Touit lens family.
The manual focus ring is electronically coupled (there is no hard stop or distance scale).
The aperture ring has clicks at 1/3 stops. (Touit lenses for the Fuji mount have aperture rings, unlike Touit lenses for the Sony mount.)
The lenses are sold with a 2-year warranty.  An extra year is added if the buyer registers on the Zeiss web site, thus extending the warranty to a total of 3 years.
The next version of Lightroom and Adobe Camera Raw will have profiles for Touit lenses.
The Touit 12mm is an aspherical design with floating elements.  It is currently the widest lens for the Fuji X mount.
The optimal aperture on the 32mm lens is f/4.  The optimal aperture on the 12mm lens is f/5.6.  MTF charts are available (or will be soon).
Zeiss chose the autofocus motor for robustness and reliability, not for ultimate quietness.
A lens hood is included with each lens.
Touit lenses are not weather-sealed, and are not planned for Micro Four Thirds cameras.
Zeiss emphasizes the lenses' high image quality, durability and precision, along with full compatibility with Fuji X and Sony NEX cameras, including reliable autofocus.  Zeiss also emphasizes the modern, minimalistic design. The talk included some discussion of the target market for Touit lenses.  Zeiss sees the CSC market as growing, while DSLR sales are expected to slightly decline. Zeiss is targeting Touit lenses at the higher end of the CSC market.
Potential buyers include:
People who already own Zeiss products, including DSLR lenses, rangefinder lenses, binoculars and spotting scopes.
People who own DSLRs and seek smaller companion cameras, or want to replace their DSLR system with a lighter, less costly system.
People who own point & shoot cameras and are upgrading to a CSC.
Rangefinder users who don't want to spend $8,000 or more for a Leica digital M plus lens(es).
Anyone with a Fuji X or Sony NEX camera.
People who travel.
Here are my impressions after a few hours of use (of course, extended use is needed for more definitive impressions):
The lenses have a nice looks and feel.  They definitely give the impression of quality.  Their size and weight is well-matched to the Fuji X series (I tried them on the X-Pro1).
The smooth exterior gives them an elegant look.  This is partly due to the rubber focus and aperture rings being flush with the body of each lens.  However, I would have preferred a slightly raised texture as I think it would have been easier to grip.
The X-Pro1 automatically turned on the appropriate frame lines for each lens.  The view through the 12mm lens is too wide for the optical finder, so it is best to use it with the X-Pro1′s electronic viewfinder.  The 32mm lens without its hood doesn't block any part of the 32mm frame lines, except when focusing very close, and then only a tiny bit of the corner.  With the hood, a significant part of the frame is blocked (perhaps 1/8th), but it is still very usable.
Autofocus speed seems to be inline with what we expect from the autofocus system of the X-Pro1; i.e., good but not as fast as that of a DSLR.  Autofocus accuracy seems to be excellent.
Flare resistance seems to be excellent.  Even with the sun in the frame, there is less flare than I've ever seen in similar situations.
My impression is that the quality of the bokeh of the 32mm lens is OK at f/1.8 but improves to very nice at f/2.8 and f/4.  Of course, this depends on the specific background and distance.
Chromatic aberration was hard to find with either lens.  I only took a few shots in which I expected to see it, but it wasn't there or was trivial.
For such a wide angle lens, the 12mm has remarkably little vignetting at f/2.8.
The lens hoods snap into place.  With the 12mm, be especially sure to turn the lens hood until it snaps into place; otherwise, one of the hood's petals will likely be in the corner of each photo.
See more pictures on www.fujix-forum.com


Salzburg train station in Austria. For this trip I mainly used Fujifilm XF 14mm f/2.8.
Post process: Fuji RAW (RAF) + Adobe Lightroom 4 + VSCO PX-70 and PX-680 film simulation + Adobe photoshop for architecture/Barrel Distortion for 14mm lens.
See more pictures on faranstudio.com