Fuji X-Pro1
During our trip to San Diego last weekend, I took advantage of our proximity to La Jolla by heading out to shoot at sunrise. At around 6:30 Sunday morning, we made our way to Children's Pool Beach where I made a few long exposure photographs of the sea wall and its surrounding areas. Here are a few of the images from our early morning outing that were shot using the X-Pro1 and XF 14mm…..
See on stephenip.com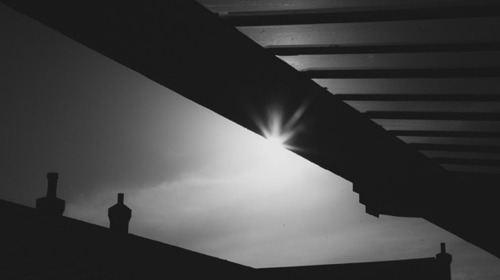 On Friday I met up with Julie Edwards in a café, before putting her FujiFilm X-Pro 1 through its paces as we stalked the streets of Worthing. Julie had kindly agreed to share her knowledge, camera and time with me while we did a little street photography to compare our cameras and their abilities. Julie, a working professional photographer and Nikon shooter, reached into her small bag and brought out the Fujifilm X-Pro1. The first thing I noticed was that it has a retro die-cast aluminium alloy body and is clearly aimed at the DSLR user, being the bridge between the fixed lens mirrorless systems and the chunky DSLR world. Could this be the fabled DSLR killer? Julie has only had the camera for about a month, and already she says it will be her "go to" camera. Although it may not be as fast and work as well in low light as her DSLR, she has used it on a shoot and the client couldn't tell the difference between her usual DSLR images and the ones taken with the X-Pro1. This bodes well and opens up a lot of opportunities. So, with coffee over and done with, it was time to hit the streets, cameras in hand. I popped on my 50mm lens to give me the same focal length as her 35mm (crop factor) although Julie did have the option to go to f/1.4, unlike me. The camera comes with a neck-strap but, much like the Canon EOS-M strap, it is pretty pointless and ends up wrapped around the wrist. :/ ….
See on krysalisphotography.com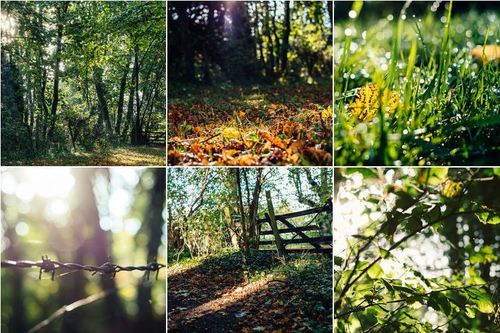 We were back in Suffolk over the weekend. It is where my girlfriend and I both grew up and our families still live. Next year we are getting married there and this weekend we had a tasting with the wedding caterer. Having lived in London for the last six years I really love going back to Suffolk to escape the hustle and bustle of the City. I took the opportunity to head out with my X-pro 1 and shoot some of the beautiful Autumn colours. All pictures were taken with the XF 35mm lens and processed with VSCO film…..
See more pictures on samburtonphoto.com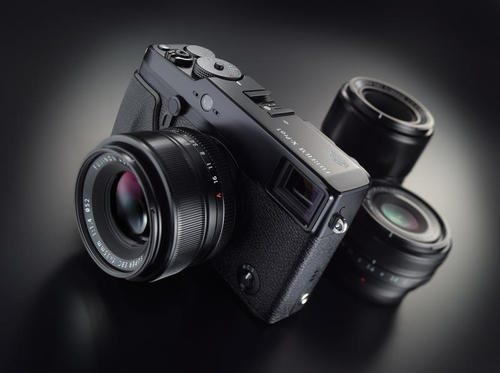 As you may know, I'm not one to recommend a product unless I own the product myself and can attest to its worthiness to make my list of recommendations, and that holds true for any product whether it's an inexpensive filter or a multi-thousand dollar camera system. In fact, until now, I have not recommended a camera system outside of Canon's lineup simply because I haven't found one worthy of recommendation. That changed when I got my hands on Fuji's X-Pro1 camera system and began putting it through its paces. To start, this is not your typical pro camera–it's not a bulky SLR or a point-and-shoot, but rather a mirrorless, hybrid rangefinder system. In fact the closest thing I can relate this camera system to is the Leica M9 digital rangefinder. The Leica M series rangefinders have been in a league of their own for years, however, that has now changed with the birth of the Fuji X-Pro1. I know that by saying that, I'm making a very large claim to fame for the X-Pro1 but in this review, I intend to show you why Leica now has some competition–in fact, with a price point of $1,200 compared to Leica's $7,900, it's some serious competition! Fuji initially introduced the FinePix X100 which was a large-sensor compact with a cool retro style, very much mimicking the Leica bodies with its manual control knobs and sleek, sturdy build. Underneath that sleek, sturdy build, however, was an array or modern technologies aimed at producing pro-grade image quality. It was no surprise then when less than a year later Fuji announced the X-Pro1 with its interchangeable lens system–the first mirrorless camera system aimed specifically at professional photographers…..
See on www.paulkomarek.com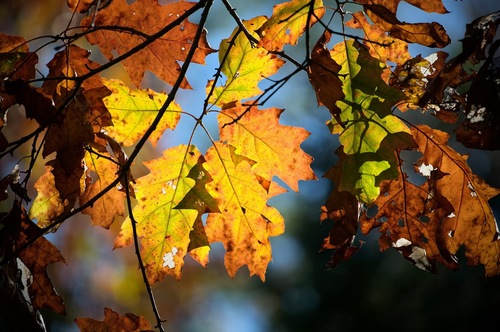 When I switched to digital the foliage season here in Ontario has become a very challenging photography exercise for me. I just couldn't capture the palette of colours when nature explodes and leaves beginning to change from green to fiery hues. I've tried various  cameras from every leading brand but never got it done right. Until the Fuji X-Trans is arrived. After using X-Pro1 for more than a year, I have to say that this camera+sensor+lens(s)  is truly a perfect "colour capturing" combination…..
See more pictures on vkphotoblog.blogspot.de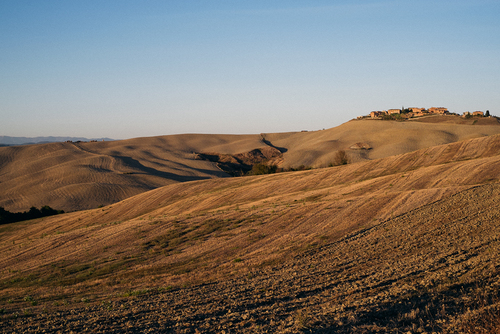 We spent three weeks in Tuscany afterwards, first in Poppi and then in the beautiful Val d'Orcia valley near Siena. During our stay we visited many places, one of my favorite ones being Montepulciano. Since we went to Poppi for the first time, we go to the same little cafe to enjoy a Latte Macchiato almost every morning. We were both very excited to go back. Not only for the best coffee in town but also for the time spent there. While we enjoyed breakfast we often saw the most interesting and storytelling characters and situations. Old men meeting there presumably for their entire lifetime, cracking jokes and picking on each other. Young children being lost in thoughts while enjoying a treat and a beautiful and endearing temperament of a culture so different from our own and yet so sincere and easy to relate to. I like it so much when life is simple and good. I brought my Fuji X-Pro1, Leica MP and Hasselblad on this trip, but I shot a lot more film this time with the Hasselblad and the Leica. I had my X-Pro1 with me everywhere when I didn't bring any of the other cameras and therefore I can already share a few digital images while I am waiting on the film scans. It was interesting to see how different the flavor of these photographs turned out, especially compared to the pictures from France……
See more pictures on www.johnnypatience.com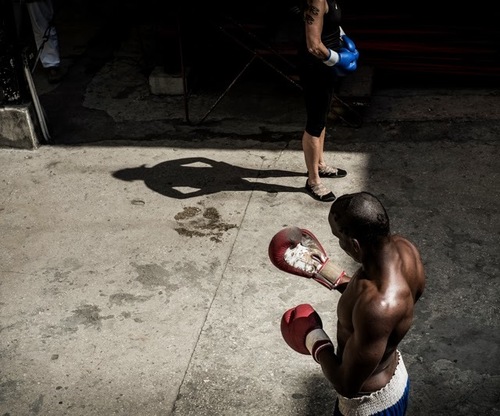 I organize photo tours and I own three Fuji cameras: the X-100, the X-Pro1 and an EX. I recently purchased a Nikon D-600. I love the Fuji X-Pro1 and my only regret to this day is the fact  that it can't be the only camera I use in my work. With the Fuji X-Pro1 I won (and then lost) the 2012 National Geographic Photo Contest and ended up as a finalist of the Sony World Photography Awards , besides two Juror Awards of Merit at the Grand Prix de la Découverte 2013. I really cannot speak ill of the camera…
Why, after twenty years of staying put, am I selling a Canon 5D, buying three Fujis and then a Nikon? It's been something gradual and from my point of view, something necessary…….
See on harryfisch.blogspot.com.es
Conclusion
This lens will be added to my kit. I do own a X100s but having the same field of view with a faster aperture on the X-Pro1 will definitely benefit me. I will not be selling my X100s.. probably ever. It has the leaf shutter with crazy fast sync speeds, it is small, compact and gorgeous to look at. The lens retails for $900 Canadian which I know seems expensive. But that is definitely cheaper than the Canon 35mm 1.4 and the Fuji is much sharper wide open in my opinion. And I'll end this post with one more shot of Curtis taken, of course, with the XF 23mm lens. If you want to see these photos larger as well as a few more taken with the XF 23mm head over and follow me at  my Tumblr.
See on rileyjoseph.com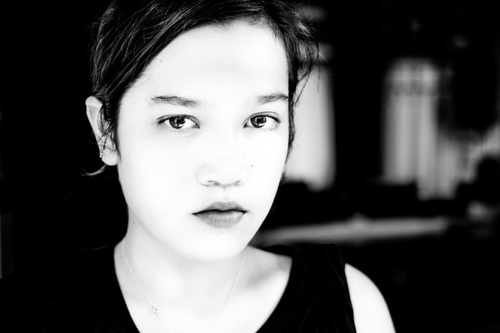 I've had many emails and Facebook messages lately asking me if I have switched completely over to the Fujifilm X-series cameras. The Fujifilm X-series for those of you who have been living under a rock or are just not into camera gear, is the mirrorless, small somewhat compact camera system that has a retro rangefinder feel and look about them. They are an amazing group of cameras and are chock full of innovative technology to enhance both the user experience and the final image. The flagship camera for this new system is the X-Pro1 followed closely by the X-E1. Both cameras sport an APS–C size sensor thus giving an image quality of a DSLR…….
…..  I really don't think there is a going back. I think there is only a going forward. As Fujifilm and others perfect the mirrorless camera the heyday of the DSLR might well be over.  It looks like I am going to have to change my logo.  That digital trekker needs a smaller camera!
See on www.thedigitaltrekker.com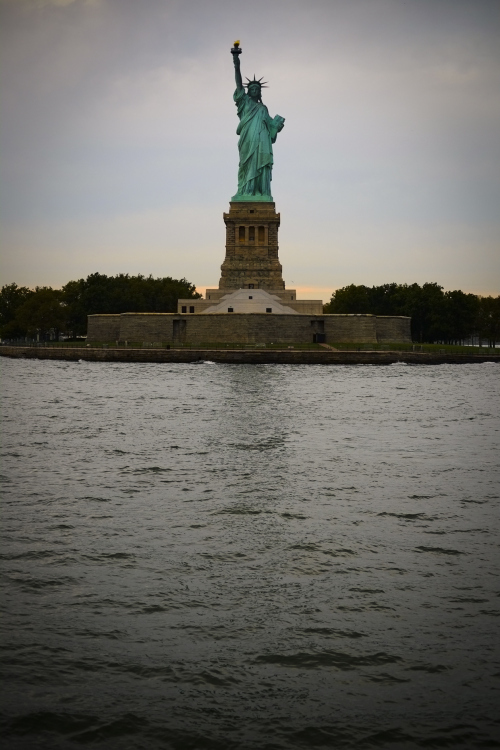 It's Fujifilm X series prediction time. I have my photo tarot cards out and here is what they say. One word first, yes I have industry connections and I respect any NDA and or personal confidential info that comes my way. However this info is just my personal prediction and is not based on any confidential intell I'm privy to. I came down to these conclusions with Moose Peterson and Gabe Biderman in conversations this week. With Photo Plus East just around the corner, we're going to see lots of announcements in the upcoming days of October. I'm only interested in what Fujifilm has up thier sleeves, since I believe they are the currently the most interesting and principal driver of new and cool photo gear. Yup, I just said that. Sorry Big C (the good kind) and the camera company who used to "take the worlds greatest pictures". It's all about the Fujifilm X system. Here we go… We won't see a XPro 2. I don't think ever. But we will see a XE2. I think that the hybrid finder on the Xpro1 is going to be the last Mirrorless camera made that has it. It's what set the Xpro1 apart from pretty much the whole rest of the Mirrorless world but it's going to be a feature of photo goodness past.  Here is a question to all the current users, do you still use the OVF as much as the days when you first had the Xpro? Or do you find yourself using the EVF more? Lets face it, the EVF is not accurate, I'd say it has about a 10% minus factor on what you see as to what you get. Also, two words, Focus Peaking. Yea, I'm using the OVF less these days. And it hurt to just say that. Seems like analog is just slipping further and further away from me. Next I'll just be like Neo in the Matrix……
See on suspectphotography.com