Fuji X-Pro1
See on Scoop.it – Fuji X-Pro1

Excellent lens! Equivalent 42mm ( 35mm format ) i actually like this focal range quite a lot, for me it just seems to work with my style of shooting. This lens is sharp wide open at F2 with a slight touch of softness. Fantastic performance on the X-Pro 1. Very good correction of aberrations without light falloff also wide open. Between f2.8 and 5.6 the optical quality is absolutely fantastic. A complex floating lens elements design. Nice bokeh wide open at F2-5.6. The 28mm F2 Minolta MD has great mechanical construction as with other Minolta lenses of this era. This lens is a gem. Hard to find on the used market, get it if you can. The lens balances well but a tiny bit front heavy on the X-Pro 1 but nothing to be concerned about, would be fantastic with the optional grip which will add some extra weight though not in the territory of DSLR's with comparable focal length. As can be seen on the photo above, its a bit long compared to other Minolta 28mm lenses, its an absolute joy to use, nice smooth rubberized focus grip. Aperture ring has half stops as well…
More reviews of Minolta MF Lenses:
24mm F2.8 Minolta MC
http://blog.ikphotography.com/?page_id=1437
28mm F2 Minolta MD W Rokkor-X
http://blog.ikphotography.com/?p=1370
28mm F2.5 Minolta MC W Rokkor SI – 1st Generation
http://blog.ikphotography.com/?p=1399
28mm F2.8 & 3.5 Minolta MD/MC/Auto Rokkor
http://blog.ikphotography.com/?p=1475
35mm Minolta MD/MC/Auto Rokkor f/2.8
http://blog.ikphotography.com/?p=1660
50mm Minolta MD Rokkor-X f/2
Part1: http://blog.ikphotography.com/?p=1822
Part2: http://blog.ikphotography.com/?p=1860
See on blog.ikphotography.com
See on Scoop.it – Fuji X-Pro1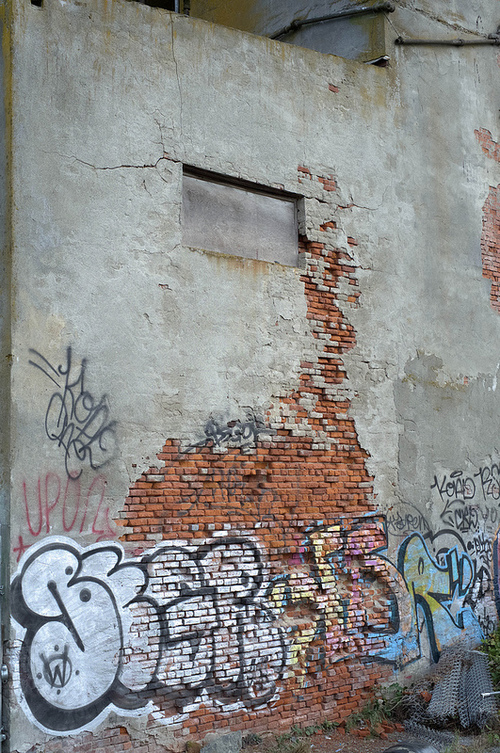 So after playing with this for weeks, I believe this is probably the maximum that we can get out of the Fuji RAF files until the other developers come up with better understanding of the unique X-Trans CMOS sensor. Now this is still not the most ideal workflow for most people. Pixel Peeping aside, the Fuji X files are fantastic, even in Adobe Lightroom. My goal in this was to get a better understanding of what is going on. I wish I knew how to program, because I'd love to create a simpler way to do this. If there's anyone out there that is interested in taking what I've done and turning into a nice little drag and drop application, I think you'd get a lot of fans.
The Process
Using command line DCRAW: dcraw -a -H 0 -o 4 -q 2 -f -m 15 -g 2.4 12.9 -6 -T
Convert TIFF file to LAB file in Photoshop
Resize image 200% with Bicubic Smoother
Select Lightness Channel under channel panel.
Select Median filter under Noise in Filter. Select 1 pixel
Resize image 50% with Bicubic Sharper (Nearest Neighbour is actually a more subtle effect which I kind of prefer)
Save.
SilkyPix and RPP both process very similar files and although I know for certain that RPP uses DCRAW, SilkyPix I believe is a proprietary RAW engine. What I do speculate is the chroma smearing is a result of interpolation errors. Much of it can be suppressed with chroma noise reduction without loss of image quality. However one of the big nagging issues was this 'zipper' aliasing that was happening. After analyzing the files, it seems specifically the red sub-pixels are causing much of this zipper effect, but also part of the interpolation issues. I was able to get rid of a good portion of the chroma smearing by doing 3×3 multi-pass median filtering through DCRAW…..
Full article on following Website:
http://frontallobbings.blogspot.de/2012/11/super-detail-with-fujifilm-x-pro1-raf.html
See on www.flickr.com
See on Scoop.it – Fuji X-Pro1



X-Pro1 oder doch lieber die X-E1. Fujifilm macht es einem auf den ersten Blick nicht gerade einfach eine Entscheidung zu treffen. Zu ähnlich scheinen beide Kameras. Beide Modelle haben den selben Bildprozessor und 16.3 Millionen Pixel APS-C X-Trans CMOS Sensor. Beide haben eine Serienbildfolge von sechs Bilder in der Sekunde und zeichnen Full HD Videos mit 24 fps auf. Beide haben ein Metallgehäuse und verwenden das selbe Bajonett für Objektive. Ebenso werden beide aus dem selben Material gefertigt und wie gewohnt auch hochwertig verarbeitet. Damit enden aber auch die Gemeinsamkeiten. Während die X-Pro1 einen Multi-Hybridsucher hat der es ermöglicht zwischen einem optischen und einem elektronischen LCD Sucher mit 1.44 Millionen Bildpunkten hin und her zu schalten, wurde die X-E1 mit einem neuen 2,36 Millionen Pixel OLED Sucher ausgestattet. Dadurch dass das optische Suchersystem fehlt, ist die X-E1 kleiner und schmäler als die X-Pro1. Das macht sich auch auf dem rückseitigen Display der X-E1 mit seinen 2,8″ und 460K gegenüber der X-Pro1 mit 3″ und 1230K bemerkbar…..

Google Translater (ENG):
http://translate.google.com/translate?sl=auto&tl=en&js=n&prev=_t&hl=de&ie=UTF-8&layout=2&eotf=1&u=http%3A%2F%2Fantoninozambito.wordpress.com%2F2012%2F10%2F31%2Ffujifilm-x-pro1-versus-x-e1%2F&act=url

See on antoninozambito.wordpress.com
See on Scoop.it – Fuji X-Pro1



One of the things that I have found the X-Pro1 has enabled me to explore more is the possibility of a new approach to my jazz photography. Because it is so good in low light shooting at 6400iso, and because it is so unobtrusive in use, I have been able to move amongst musicians in a way that I have not felt able to do before. There is also another 'low noise' side of the camera, the sound of the shutter firing is so minimal that it is not like the gun shot of a DSLR. In fact, at the touch of a button, it is totally silent. Musicians concentrating in an empty auditorium can find that sound of a DSLR shutter very distracting – and recording engineers or film crews will threaten to lynch you if you are not careful! Clarinetist Evan Christopher is from New Orleans (although born in California) and is one of the best around. These are two of the images I took at sound checks/recording of his group Django a la Creole a recent concert in Southampton using the 35mm lens at 1/125th @ f1.4. The iso was 6400, and I processed the image in Lightroom 4. I find that Lightroom is great for handling the raw files from the X-Pro1, and the black and white conversions are very simple. The tone control is as good as Evan manages on the clarinet!

See on gerrywalden.wordpress.com
See on Scoop.it – Fuji X-Pro1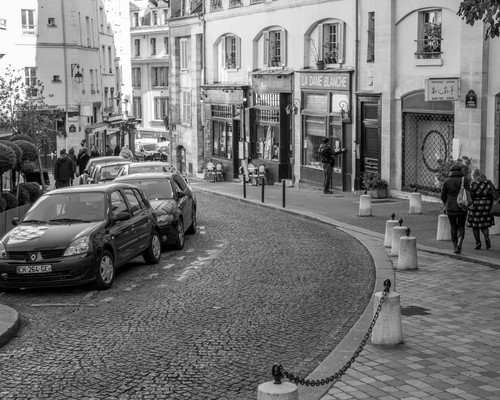 Perambulations in Paris…

See on parisinpictures.wordpress.com
See on Scoop.it – Fuji X-Pro1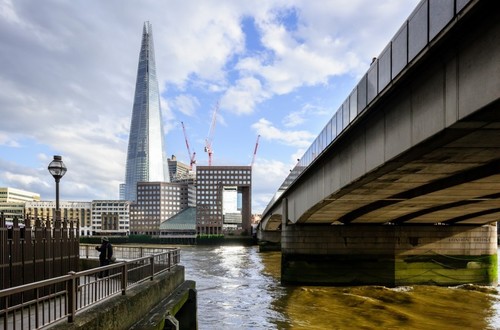 I'm an architectural photographer, traveling around the world on assignment. In between shoots, I explore the cities I'm in. The X-Pro1 came in to fill a gap; to allow me to move lightly and quietly when the rest of my equipment is simply too much of a burden. And also, it allowed me to engage in architectural photography in a different way…..

In case I missed someone, it's because their suggestion is now part of the shared social imaginary for camera wishes (like a digital Rolleiflex, f/1.2 zooms, affordable Leicas …). Onto the list, in no particular order. I'm a big fan of live-view, not only because of 100% framing, but also as a way to evaluate exposure. My working tools are Canon cameras and tilt-shift lenses, and the latter are known to cause craziness to a camera's metering system. There, exposure simulation live-view came to the rescue, as I can see exposure right off the LCD screen. It's a valuable asset, and works well from bright to low light – though on long exposures it starts to fail, it's still something manageable. The Fujifilm X-Pro1 could certainly gain exposure simulation in all PASM modes. In PAS, metering should be activated with a shutter half-press, and stay on even if it's released. All information displayed in the screen, including Auto ISO's choice, varying the parameters as light changes. In M mode, display exposure as is; if the exposure values selected under or overexposes the image, let the screen blackout or whiteout. I'll know what to do. Also, please honor exposure compensation when in M mode and Auto ISO, by throttling up or down sensitivity…..
Visit Pedro Kok's website:
http://www.pedrokok.com.br/

See on www.facebook.com
See on Scoop.it – Fuji X-Pro1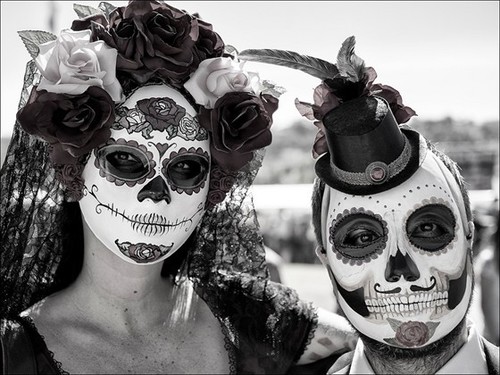 The Mexican Day of the Dead – Dia de los Muertos is a festive and celebrative time. It is a holiday with a complex history and fusion of old traditions. This view of death started with Meso–American cultures such as the Olmecs more than 3,000 years ago. Meso–Americans believed that during this time of the year, the boundaries that separate the living and the dead weaken and that the deceased could visit the living. Many immigrants, especially the Oaxacan community, have brought these traditions with them. Non-Mexicans are learning that Dia de los Muertos is a celebration of life and death that speaks to everyone who has lost somebody.
My local festival is held at the Catholic Mission in Oceanside, and is very well attended – with tributes to the deceased, traditional dancing, mexican food, and many people dressed as skeletons and sugar skulls …..
For the people shots, I used EF-X20 fill flash, still with the ND filter fitted, as this kept the shutter speed within range for flash sync. I mostly backed the flash off -1/3Ev to avoid an overtly 'flash' look.
All shots are with the 35mm f/1.4 lens on the X-Pro1.

See on forums.dpreview.com
See on Scoop.it – Fuji X-Pro1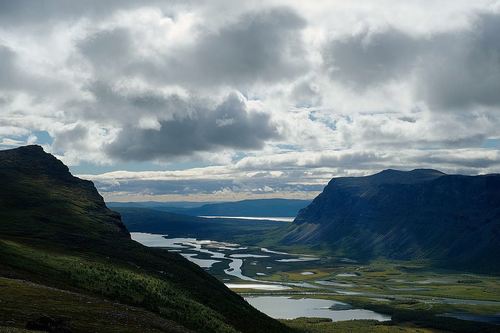 Über einen Monat bin ich schon wieder zurück von meiner Solo-Durchquerung der Sarek & Padjelanta Region in Schweden und Norwegen. 15 Tage schleppte ich meinen schwer beladenen Rucksack durch die karge Landschaft. Ich traf unzählige Rentiere, arrangierte mich mit Nässe und Kälte und versuchte, jeden Moment zu genießen. Egal ob in Wolken gehüllt oder von wärmenden Strahlen beschienen….
Die Wanderung im hohen Norden boten alles, was eine gute Tour ausmacht. Anspruchsvolles Gelände, wechselhaftes Wetter, Unsicherheit, Freude, grandiose Landschaften, miese Stimmungen und ein tiefes Eintauchen in die Zeit vor Ort. Keine Oberflächlichkeit, kein schnelles Abenteuer. Es war eine Unternehmung mit Haut und Haar.
Die Route:
Saltoluokta – Sitojaure – Aktse – Skierffe – Rapadalen – Skárjá – Álggavágge – Alkavare kapell – Tuottarstugorna – Staloluokta – Staddajåkkåstugorna – Sårjåsjávrre – Sulitjelma
Es hat etwas gedauert, aber jetzt gibt es endlich die komplette Bilderserie der Sarek & Padjelanta Durchquerung zu sehen.
Martin Hülle`s Bilder auf Flickr
Google Translater:
http://translate.google.com/translate?sl=auto&tl=en&js=n&prev=_t&hl=de&ie=UTF-8&layout=2&eotf=1&u=http%3A%2F%2Fwww.martin-huelle.de%2Fblog%2F%3Fp%3D4707&act=url
See on www.martin-huelle.de
See on Scoop.it – Fuji X-Pro1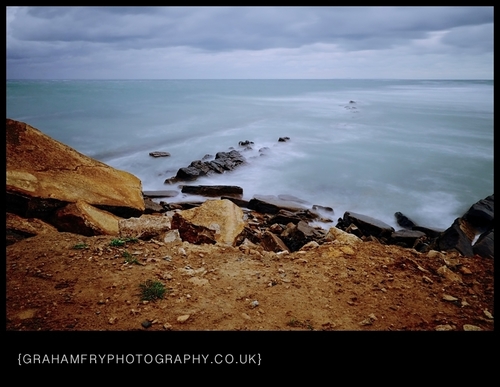 Today, despite the crazy weather I decided to head out to catch a bit of seascape photography in Swanage, Dorset at Peveril Point. I wanted to try using three different lenses to create three different shots of the same piece of coastline.Firstly I tried the Fujifilm 18mm lens, set to f/11 with a B+W 10 stop ND filter to create that classic creamy sea effect. I set the camera up on a tripod, in manual mode with a shutter speed of 8 seconds. When I was happy with this shot, I then tried to make the rocks in the water more of the main feature of the photograph so I switched to the Fujifilm 35mm lens, to compress the foreground and background and to fill more of the frame with the rocks. I also switched to a portrait orientation to enhance the natural perspective of the rocks. I also used the B+W 10 stop ND filter to give it that creamy sea dreamy effect. Because this lens is so sharp I knew it would really create a strong black and white image. Settings were again manual, f/11, 15secs. Finally, something a little different to finish up with. I took the camera off the tripod and switched lenses to the Voigtlander 12mm M mount lens using the Fujifilm M mount adaptor. I laid down on the grass right on the edge of the small cliff I was stood on and framed up another portrait shot of the rocks. I wasn't using a ND filter this time, the lens was again set to f/11and the camera was in Aperture priority giving a shutter speed of 1/220 of a second….