Fuji X-Pro1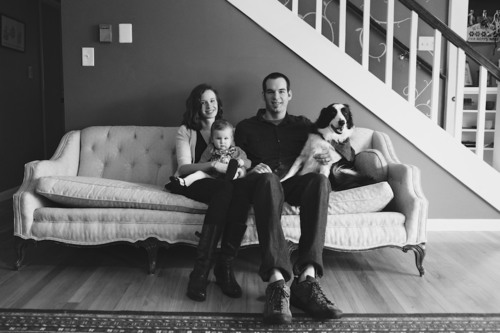 New gallery added. Engagement, family, and maternity sessions all captured with the X-Pro1.
See more pictures on vanearlphotography.com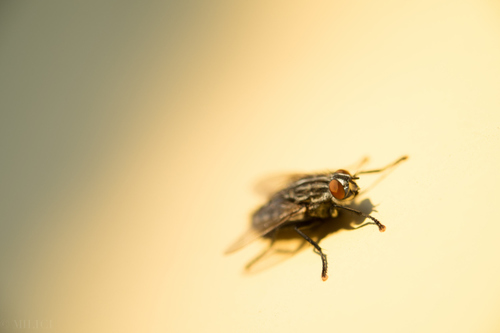 I've been thinking a lot lately about selling my X-Pro 1, especially since the introduction of the X100s. I bought the XP a year ago to try to spark my love of photography, and boy did it ever. But lately my work is going in a direction that the XP really has trouble. For instance, long exposures at the beach. It takes forever to write the image to the card, and try changing the lens of a mirror-less camera on a windy wet beach with any kind of confidence. My sensor is filthy! Then theres the 60mm. I really hate this lens. There is no love involved. This afternoon I was out in my backyard trying to take some shots with the 18mm, my favorite because of the fast focus. I had noticed a fly on the wall bathing in the warm sun, but thought nothing of it. I don't really like insect photography. Anyway, I wasn't having luck with the 18mm so I went back in to get the 35mm, came back out, fly still there on the wall in the sun. The photo I was trying to get wasn't working so I turned to go inside and saw the fly still there. Hmm. So back inside I went to get the, ugh, 60mm. On my way back out I set the camera to manual focus, macro, and set the exposure. I knew I wouldn't have much time. The sunspot that the fly was in was about gone. I brought the camera to my eye, cranked the barrel for what seemed an eternity, zoomed the focus to confirm, and took the shot. (On a side note, my XP seems to have reverted back to the original MF problems) The fly hung around long enough for me to refocus, but not to press the shutter again. He was gone, and I was bored already anyway. When I loaded the image into LR, WOW! I couldn't believe how sharp it was. The download to the internet does nothing for the detail in this shot. I can zoom way in and its crystal clear. This is a RAW file, uncropped, straight out of the camera. Like I said….I love this camera, I hate this camera.
See on robertmilici.wordpress.com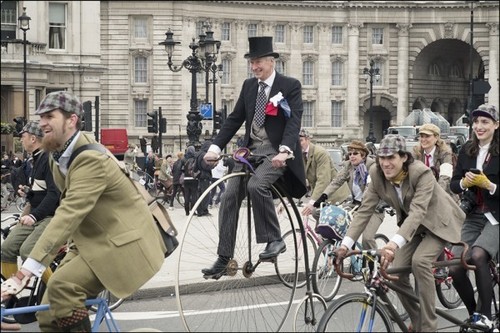 I was shooting around Jermyn Street last year when I was struck by how unstructured our clothes had become particularly for those people not doing white collar jobs.  Sweat tops, sweat pants, overalls, dungarees.  It was all soft and comfortable and easy to move about in but it has also arguably made us soft and sloppy in our posture and gait.  Time was when even factory workers (watch some Mitchell and Kenyon) wore tailored clothes.  Not expensive fabrics of course but the clothes had a structure made up of folds and tucks and pleats all stitched into place all designed to stop us slouching about about.  My father spent a large part of his working life on building sites as a carpenter and I recall him going off to work wearing a dark tweed jacket and heavy wool trousers. The lovely people at Fujifilm UK lent me an X-Pro 1 camera with a 60mm lens and I used the 5th anniversary of The Tweed Run, a sartorial little jaunt through London town on two wheels, as an opportunity to take it for a spin (apologies in advance for the puns). It was all weft and warp.  Before the DuPont family gave us lycra this was the everyday wear of cyclists. 500 riders all in vintage attire with some going the extra mile (again, sorry) with their vintage machines including a penny farthing. Neither age nor gender was a barrier as they rode from Marylebone to Trafalgar Square via Saville Row in their finery.   Most of the participants here would probably be shocked to know that in 1895 someone wrote a List of Don'ts for Women on Bicycles which was published in the New York World newspaper. The woman below (and her partner) had a technical problem and were walking back to the nearest pitstop but not before being stopped several times by tourists to have their photograph taken. I didn't ride (my bike is going for a service) and instead pursued them on foot from Marylebone.  According to their published timetable what should have been a leisurely ride (circa 1910) turned into a sprint which I suspect was an attempt to finish before the predicted downpour so I stuck to fully automatic and let the X-Pro 1 figure everything out …..
See on www.yvessalmon.co.uk
We finally made the trip to Santa Barbara for the weekend.  After over a year of saying that we should, that we would, we did it! My girlfriend graduated from college at UCSB and has a special place in her heart for Santa Barbara.  Having spent one evening there in some forgettable company many years ago, I was eager to see it again through the eyes of someone who had lived some of her formative years here. We stayed at a hotel between East Beach and State Street down by the water and, although the weather was uncooperative for the most part, we spent a great deal of time walking and exploring (well, *I* was exploring – she knew exactly where she was going). I really loved the proximity of everything on State Street:  Fine restaurants, funky bars, cafes, sidewalk bistros, shopping – it's all around you.  The pace emanates a laid back feeling that caused me to slow my usual pace.  To actually FEEL like I was on vacation.  It was a good feeling. The variety of architecture demands your attention.  Given Santa Barbara's history, there is definitely a preponderance of adobe and terra cotta, but throughout the Lower State area there is enough variety to keep your eye entertained and shutter finger itchy.  For neon sign aficionados, there are several examples sprinkled about the area. For this trip, I wanted to be a tourist and to have a light camera close to hand at all times.  The two cameras I brought were (as they have always been) perfect.  I found I preferred the x100 for its wider view and quiet shutter in interior spaces but the X Pro 1 performed admirably when I had it with me.  Images from both cameras are included below.  The X Pro 1 was equipped with the 35mm/1.4. There was so much more to see and to do.  Next time maybe we'll stretch it out by a couple more days.
See more pictures on gimletsandfilm.wordpress.com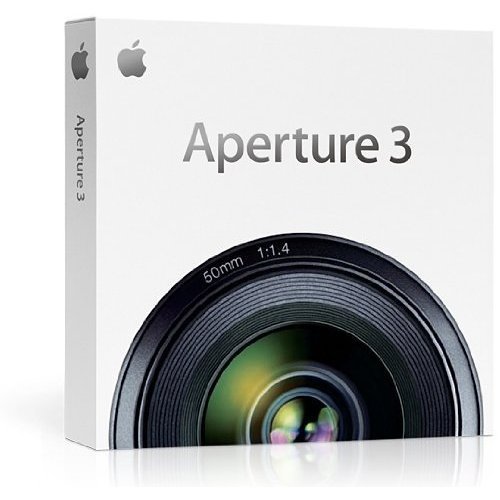 This update adds RAW image compatibility for the following cameras to Aperture 3 and iPhoto '11:
Fujifilm X20
Fujifilm X100S
Fujifilm X-E1
Fujifilm X-Pro1
For more information on supported RAW formats, see http://support.apple.com/kb/HT5371.
See on support.apple.com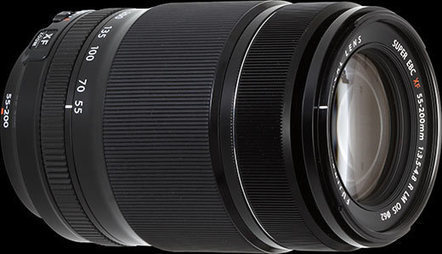 Over the past few years, the digital camera market has been transformed by the arrival of mirrorless system cameras. Freed from film-era design constraints, these can provide image quality to match SLRs in a much more portable form factor. Entry-level models provide compact-camera like handling and simplicity, while high-end cameras such as the Sony NEX-7, Olympus OM-D E-M5 and Fujifilm X-E1 are able to offer a full set of enthusiast-friendly manual controls in smaller, more discreet systems, and with relatively few compromises. However to persuade buyers to forsake their SLRs, the camera companies also need to offer lens lines that will cover their needs. While most manufacturers have attacked the mirrorless market from the bottom up, Fujifilm's approach has been the opposite, starting with unashamedly top-end X-Pro1 followed up by the more enthusiast-oriented X-E1. The company's lens line reflects this – instead of starting out with entry-level kit zooms, it took the decidedly unusual step of launching with three fixed-focal length primes. The first zoom appeared with the X-E1, but the XF 18-55mm F2.8-4.5 R LM OIS is no ordinary 'kit' lens, offering premium optics and a faster maximum aperture.
The XF 55-200mm F3.5-4.8 R LM OIS telephoto zoom follows in the same vein – according to Fujifilm the aim is to provide premium optical quality and construction alongside class-leading image stabilization. Like the 18-55mm it features a relatively fast maximum aperture, gathering half a stop more light than most similar zooms for SLRs, and it uses a pair of linear stepper motors for near-silent autofocus. As with the other XF lenses, it also offers all-metal barrel construction and an on-lens aperture control ring. The overall picture is of a decidedly premium lens, that's quite unlike the inexpensive 55-200mm F4-5.6 telezooms for APS-C SLRs.
Headline features55-200mm focal length (83-300mm equivalent)Relatively fast F3.5-4.8 maximum apertureOptical image stabilization; 4.5 stops claimed benefitAperture ring on lensX mount for Fujifilm X system mirrorless cameras

See on www.dpreview.com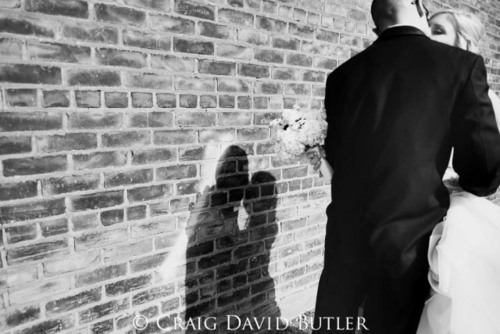 I noticed that I have been using more and more the Fujifilm Xpro-1 at weddings. It was fast becoming my go to camera for Black & White photos and detail shots. I have enjoyed the camera not only for its lightweight and rangefinder profile but also for its image quality. With a 400% Dynamic range option and a huge amount of latitude on the highlight and shadow tones I found very fast the detail it could record was much better than the Canon's I had been using. The noise or grain in low light is very similar to that of film that I had really missed at high ASA (of film). I know many people have talked about whether the camera would be suitable for wedding work with regard to image quality and speed. So below are a few of my findings with this awesome little camera: Quality – The Xpro-1 has incredibly sharp images straight out of the camera. I typically shot every image in raw with a JPG. I have found that the JPGs are awesome and very little tweaking is ever required from the Raw images. The sharp image quality is primarily due to the lack of the low pass filter. The low pass filter helps eliminate moire' from a patterned array of pixels in traditional SLR cameras such as most Canon's and Nikon's. Fuji has a new pattern array which helps eliminate this patterning and ultimately the evidence of moire. Next, in wide apertures such as 1.4 there is no evidence of chromatic aberration (hugely evident in most of Canon's lenses). While it is a 1.5 crop / APS-C sensor the print and image quality is very close if not better than my 5D Mark III. Color – I have used several cameras over the years from Kodak's, Nikon's, Olympus, Fuji's and Canon's. Each were very good in many respects. The Fuji Xpro-1 is the first to nail color almost dead on every time. The image quality is very film like with respect to color and dynamic range, in my opinion. Electronic Viewfinder – One of the features I have loved in this camera is the electronic viewfinder. If you are unfamiliar with this feature it is a small digital display of the image in the viewfinder rather than a pentaprism or reflected image you get from standard SLR cameras both film and digital. Why I love this is it displays the images you will be capturing prior to actually capturing it. The reason why I love this so much is when the image is captured it looks like what I was looking at through the viewfinder. Why I love this so much is I no longer have to look at the image on the back of the camera to check, not that I did that much but it has made the use of the camera much more analogue or film camera like feeling. Speed – As many of you know I am focused on the emotional moments during a wedding day and speed is of the essence as these moments happen so quickly and then are gone. The Xpro-1′s focus speed is much slower than my Canon's and therefore I typically am reaching for the 5DIII for the moments in between. If you have a few moments the Fuji works amazingly well.

See more pictures on cdbsi.net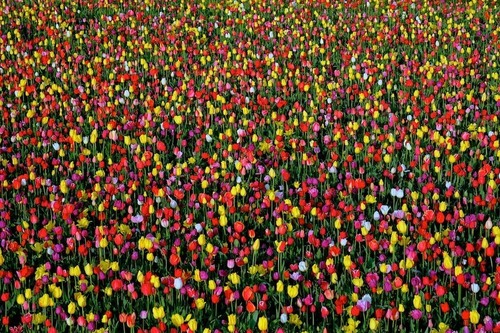 Every spring the Wooden Shoe Tulip Farm in Woodburn, OR holds a festival where visitors can come and enjoy the beauty of their tulip farm. I thought it would be fun to go and have a look this year (my first visit ever and totally not the last!). What I saw was beyond mind blowing. The colors, man. THE COLORS! What a sight. I brought along my Fujifilm X-Pro1 and really wanted to capture the vibrance of the tulips. Hope you enjoy!
See on vanearlphotography.com
Infos
Ca va faire une semaine et demi je que suis à Tokyo. Voici quelques images prises avec le Fuji Xpro 1.  Au début je transportais le D4 avec un 24 1,4, un 50 1,4 et un 85 1,8. Maintenant il reste dans ma chambre et mon épaule me remercie chaque soir.J'ai fait les images cette après midi. Pour donner une idée à ceux qui connaissent Tokyo. Départ pour le Tokyo Metropolitan Government Building, passage par le 45 ème étage des 2 tours (gratuit). Ensuite départ pour Ikebukuro avec la Yamanote line pour rejoindre la tour Sunshine et son observatoire au 60 ème étage (685 Yen).
Technique
Les photos sont prises avec le Fuji Xpro1, avec le 35 mm 1,4 et le 18mm 2. Elles sont passées dans Lightroom pour le noir et blanc. Ajustement des niveaux, courbes, clarté,… Exportation pour le web.
See more pictures on www.nicolaslambert.be
I have had two M42 screw mount Super-Takumars (55mm F1.8 and 135mm F3.5) for a few weeks now. I almost immediately felt home with 55mm Super-Takumar but my initial feels with 135mm one were quite mixed ones. It felt too long for manual focusing with X-Pro1 which do not have any kind of focus peaking to help focusing. I usually use 3x focus magnification to check the proper focus (10x magnification is way too wobbly). Fortunately, i am usually able to get nice focus straight in without using any focus magnification. Now that I have little bit more experience with the 135mm I think it is usable with X-Pro1 but you have to accept increased amount of non-keepers as compared shorter focal length manual focus lenses. I can use it even wide open (f/3.5) indoors in quite dim light and get at least some good and reasonably sharp shots. Not bad. Outdoors it works very nicely with apertures 8-11 or so (of course wide open is nice for bokeh and blur too).
See on jonnenaarala.wordpress.com