Fuji X-Pro1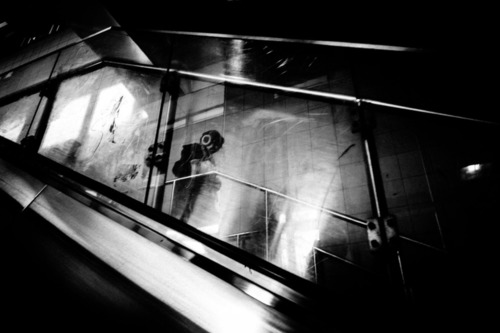 There comes a time where your inner vision tries to meet with your outer vision. Of course at that time when all things just seem to make sense and just work together. Well, let me tell you something! At that time, what you don't need is your camera to have a sense of humor, good or bad. This is why I talk about intrusions and the need to avoid them. The wrong camera at the time of the The Coming of  The Joining and your not going to be happy. Think of it like this……. it's summer time, all over the world, even in The Land of Oz. Your sipping you favorite beverage. Your wife, girl friend, partner whatever just wants you to be happy. "Sure my love, buy as many new cameras as you like. I think it's a great idea." See, in reality, at least the one I'm in…this is a dream come true. Your laying back just so relaxed, that maybe this is even better than Heaven, well…at least here on the earth. Then as you dreaming about the new FUJI XP5 that has a four speed and makes coffee….all the sudden…there's a BUZZ around your head. It won't stop…that nasty mosquito just wants to intrude on the dream and it does. You no longer relax, you wife, spouse, mate, partner etc is yelling at you again because on you computer screen is the new camera you want….
See on streetshooter.net
Our community of readers and contributors are truly from around the world. While browsing, I stumbled upon a nice set of images about Semana Santa in Spain by Rafael Garcia.
Rafael, can you tell us a bit about yourself?
My name is Rafael García, but please call me Rafa (I think we are acquainted by now :) ). I was born in 1970 in Zamora, a small city in Spain. Engineer. That's my university degree and that's my job. Since I was really young I had a crush on Fine Arts (painting, sculpture and music specially). I think my interest for photography was a natural move after all these years. I mean a move from just watching and enjoying to building up and creating something for myself. Now photography has become a passion, and that's an understatement…….
See on www.theinspiredeye.net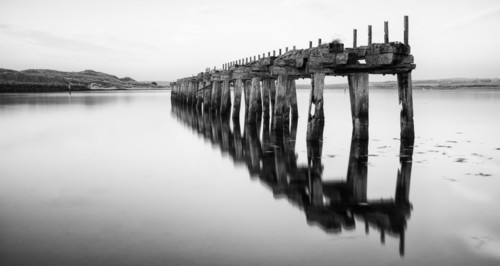 I often receive emails querying the suitability of a particular camera body or lens for landscape photography. To be honest my landscape photography set up is pretty simple and hasn't changed very much over the last few years. I was going to name this article '8 Essential items for Landscape Photography' but considered the days I go out just with the X100s in its leather case. Therefore the following list are the things I normally take with me and my advice is to keep your gear simple and as light as possible. Heading out for a ten kilometre trek over rough ground means is challenging enough so I tend to keep things as minimal as I can……
See on www.flixelpix.com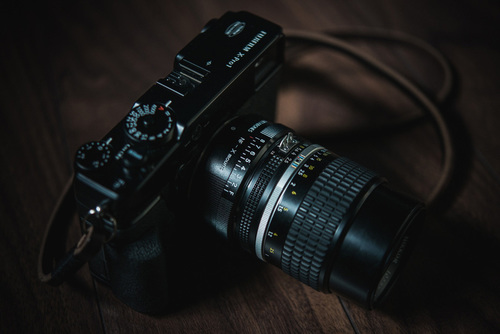 Adapting off brand lenses to specific camera's is nothing new, people have been doing it for years, but this was my first real crack at testing some legacy glass on the X-Pro1, so I thought I would share some images from the shoot and some thoughts on the overall process. This story begins some time ago when I was browsing the consignment area over at The Camera Store and noticed a Nikkor 105mm f/2.5 ai-s just sitting there looking lonely with a nice little price tag attached to it. It tugged on my heart strings a little (not really) so I scooped it up along with the Metabones NF-X adapter and set out to start planning a shoot to test this new combo……
See on nathanelson.com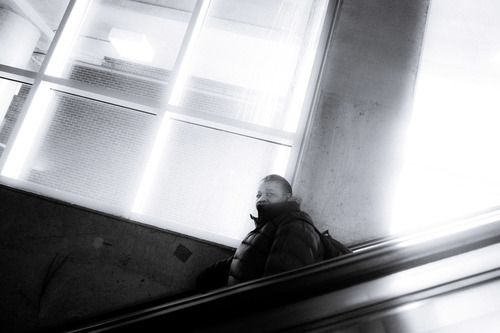 I've started a project that will continue. It's about how and why I make photos and it's on this blog. Apparently some are getting much out of it as some post were made and I have a fair amount of emails. Anyway, here on this post in the here and now with my eye, heart and mind…I'm digging into the XP1 again. One of the things bloggers do to generate income and traffic is to do reviews of popular cameras and lenses etc. I read a few but to be honest, I feel that I don't get the shooters real view as most bloggers have the camera for  a short time and have a responsibility to the supplier to make a review and then, go to the next. So when I write about the XP1 or XE1 or even the GRD4, it's because I am using them for way more than a few days. I also think that anyone reading anything I write expects a certain approach in truthfulness that I try to maintain. I'm not putting anyone down and not building myself up. I'm just explaining that I am a serious photographer and I don't care what someone tells me about how good a camera etc is, I want to find out first hand….and I do! I had the 18mm on the XP1. The lens suits my vision and is about perfect for the street.(Enter all the doom-slayers….it's not that sharp, it's not as good as the ….) I was watching these young kids talking and hugging and stuff. This old guy is right in front of me and he's kinda watching but I can feel he's uneasy. I could feel his anguish in being alone juxtaposed against the young love in front of him. Where does that put me…c'mon…the XP1 got exactly what I was feeling and wanted. sheeeesh…. shooters make photos!……
See on streetshooter.net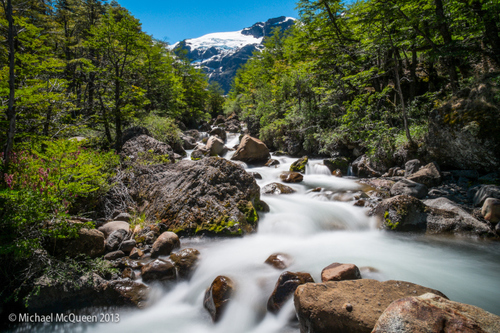 After fighting a cold in Bariloche I fled south hoping to put some serious miles on my motorbike and really get stuck into Patagonia. I re-entered Chile at Futalefew and started my journey on the Carretera Austral, a very well known road for cyclist and motorcyclist. Just after crossing the border I entered the unpredictable environment of Patagonia. It rained, it was windy, it was cold. I found the road to be absolutely terrible, it was like riding on a dried up river bed where some sections the rocks the road was made of were bigger than my head. I persevered and made it to a small road side town La Junta. My boots were full of water, I was cold, wet and shaken to my bones from the road.. I checked into a hotel and the day was over……
See on www.michaelmcqueen.com.au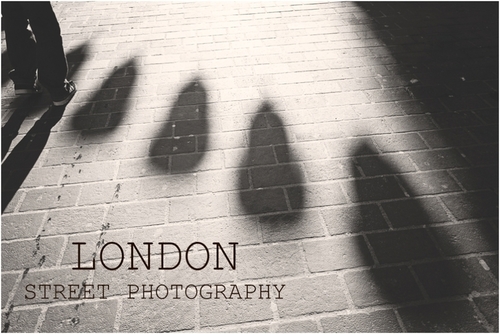 I headed into London on the 1st of February 2014 to meet up with some good friends, Steve & Chris for a chance to hang out, grab some food, have a laugh and to hit the streets for some practise with my newly purchased Fuji X-Pro 1. I have to say that compared to carrying around a Nikon DSLR and a few lenses, it was refreshing to finally have a camera that is lighter and more suited to me, to street photography and a great addition to my weddings. I've only had the camera a few days, so I'm still trying my best to find the best way to use the camera and to what settings work for me, but after shooting all day yesterday with the X-Pro 1 i was blown away by how great this camera really is and how detailed the images were. I only had the 18mm lens that came with the camera and i'm still waiting for the 35mm lens to finally arrive, but i loved the 18mm and throughout the day it makes you work for the image but with clean sharp images. Overall I'm still learning the camera and looking forward to using the X-Pro 1 when i fly to Vegas at the beginning of March and for some more street photography throughout the year, but so far, I'm very happy with the Fuji X-Pro 1…….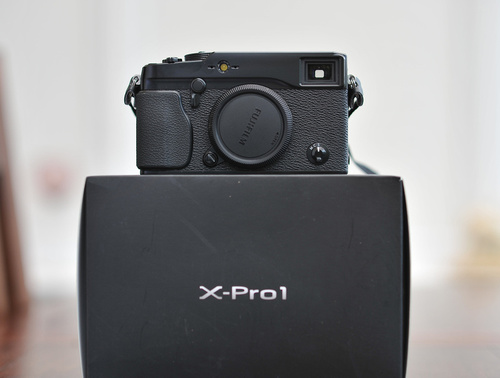 CONCLUSION
The Fujifilm X Pro-1 is pleasure to use. It gives a lightweight, yet high quality photo alternative to a heavy DSLR yet gives little to one in terms of picture quality. Menu and operation quirks aside, the camera has a great sensor and together with the excellent lenses, produces great out of the camera JPG's with little editing required. I love using it. DEFINITELY RECOMMENDED! Here are some wedding photos using the X Pro-1……
See on www.ssvphotography.co.uk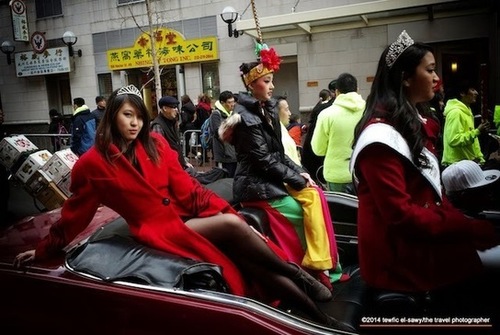 Juggling a Leica M9 and a Fuji X Pro1 during my few hours yesterday in New York City's Chinatown during the celebrations and parades for the Year of the Horse, resulted in having two virtually identical versions of the same scene, as the one above. I wonder if my readers can tell (without peeking at the EXIF) which of the two photographs was made using the Leica M9 or conversely, the Fuji X Pro1? The Leica was coupled with an Elmarit 28mm f2.8, while the Fuji X Pro1 was coupled with a Fujinon 18mm f2.0. There are no prizes…and it's not a poll. It's just a question that I pose …..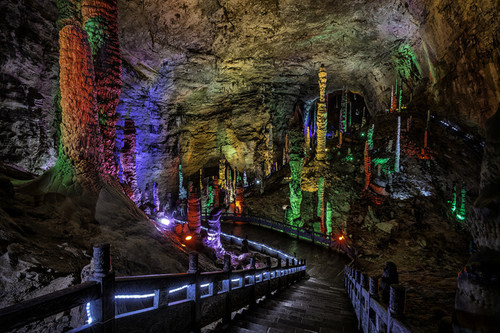 If you've been reading my recent posts, you'll noticed that I have started using the Fujifilm X-Pro1 a lot more frequently than before. Even though I've owned the camera for over 7 months now… it wasn't until the past 3 months that it has become my camera of choice. A worthy replacement for my Canon 5D MkII. So what kick-start this camera revolution? It all boils down to the camera's performance in "low-light"… and I mean really low-light (as in a cave). Sure, in the current technological environment I'd say every camera performs well under good light (even my iPhone 5). However, it's only when a camera has a special ability to capture details, textures etc… under the most challenging of lights will it earn my trust. It was a risk. One that paid off big time for me … I brought the Fujifilm X-Pro1 (with the Carl Zeiss 12mm lens) into a environment that "makes or breaks"… the Yellow Stone Cave in Hunan China. The Yellow Stone Cave is one of the most intriguing cave network in the world – in fact it's the biggest in the world and only about one tenth of the whole cave is open to visitors. This is where I challenged the X-Pro1 to the "low-light" test…..
See on thehumancamera.com