Fuji X-Pro1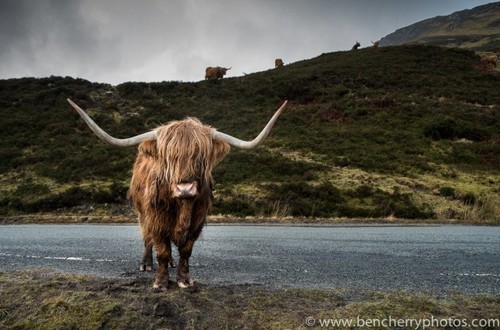 My views from the previous trip haven't change; in fact my affection for the X-series has been boosted by some hands-on time with the X-T1, 56mm f1.2 and 10-24mm f4 at the Photography Show in the UK earlier this week. For this trip I took the X-Pro1, X-E1, X100s, 14mm f2.8, 18-55mm, 35mm f1.4, 60mm f2.4 and the 55-200mm all in a Domke shoulder bag. I love compact systems purely for the space and weight saving possibilities! This trip is quite different to the last, though not in the baking tropical heat, it was still a very enjoyable experience in the relative wilderness that the Isle of Skye offers compared to the rest of the UK. January is often a tough month at the best of times, but combined with university exams it is the worst month of the year by far. However there was an opportunity to get away to my godparents house on the Isle of Skye, which offered some sanctuary away from the stresses of revising and a much-needed opportunity to take some photos. The weather was on my side during the trip, the strong winds that had battered the west of Scotland for much of December had receded leaving the week calm and almost dry! Unlike the previous trip I brought along both zooms and the X-E1. These ended up being used extensively, with the X-E1 often using the 55-200mm and the X-Pro1 usually with the 18-55mm while driving around the island……
See on www.stevehuffphoto.com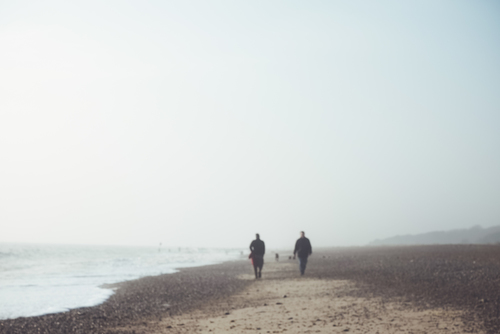 I went to the coast early Saturday morning to capture the sunrise but the weather was too good with hardly a cloud in sight, so tried some minimalist long exposure shots with the X-pro 1 and the B+W filter. Then on Sunday had a lovely family day out for mothers day at Suffolk owl sanctuary, Orford castle and the quay, I took the Fuji along as always and the Holga to shoot some film, which I'll develop once I've finished the roll. All these were shot with the x-pro 1 with the 35mm and 18mm…..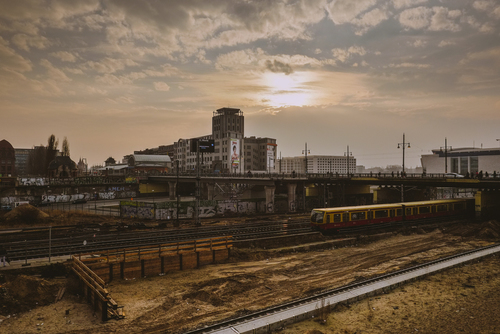 It's been a while since my last Berlin post. I headed back home to visit my mum and dad (doing fine, thank you) in their strange, dystopian world of no-internet. So for over an entire week there was no checking of emails, browsing of blogs or updating of my website. Instead I gleaned my information through the reading of words, printed in mysterious black fluid on a strange, flexible material made from the pulped remains of trees. You get used to it. So, back to Berlin! ……
See on petetakespictures.com
The weather dictated the theme of weekly photo project. It has been raining for three days straight in New York with some occasional mist and haze — just the kind of weather I love to photograph. I sent my X-T1 off to Fujifilm Repair to have the light leak fixed so it was time to dust off my X-Pro1 and take it out for some exercise. From the point of view of design, the X-Pro1 is still my favorite camera, but it is beginning to get treated like a poor cousin as its newer relatives have been receiving all the updates. I usually like to give myself some restrictions whenever I do these exercises. This time, in addition to using the X-Pro1, I primarily shot with the 55-200mm zoom. For the close-ups I carried along a Nikon 5T and 6T set of 62mm close-up lenses, which have found a new life on my 62mm Fuji lenses……
See more pictures on aboutphotography-tomgrill.blogspot.de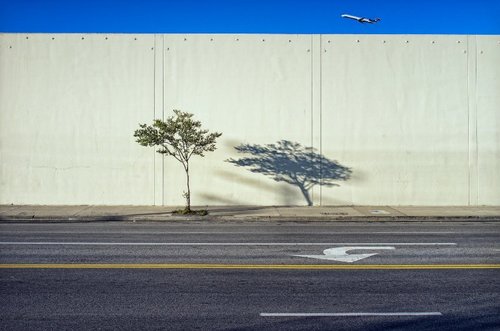 Jeff Seltzer, 43, sucht leere schöne Räume in überfüllten Großstädten. Der US-Amerikaner zeigt auf seinen Fotografien auch gerne Überbleibsel, die Menschen auf Straßen oder Flughafen-Wartehallen hinterlassen haben: Zigarettenstummel, Bremsspuren oder Kritzeleien. Vor allem aber hat er es auf Parkplätze abgesehen. Seltzer wurde in Los Angeles geboren und studierte dann Kommunikation und Rhetorik in San Diego. Er lebt und arbeitet als Fotograf in L. A.
See on www.spiegel.de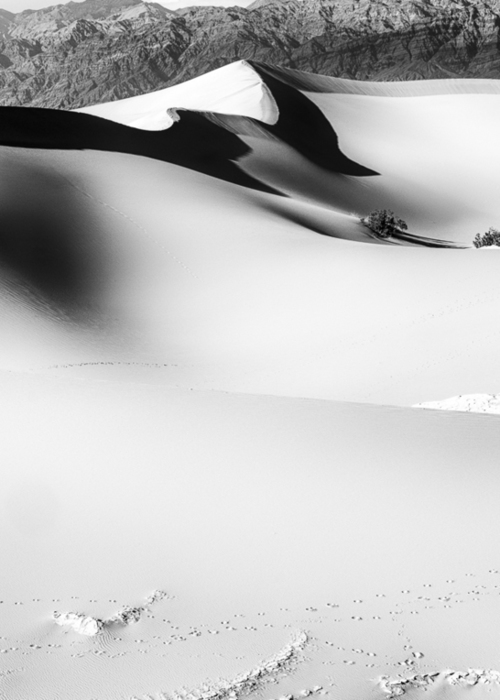 Vor gut zwei Wochen habe ich mich von meinem geliebtem Voigtländer Nokton 50mm f1.5 getrennt und mir anstatt das viel gelobte Fujinon xf 56mm f1.2 gekauft. Die in etwa eine halbe Blende mehr ist natürlich schön, tatsächlich war dies aber nicht der Hauptgrund, weshalb ich wechselte. Ich bin nicht so der Offenblende-Fanatiker. Klar benutze ich gerne große Blendenöffnungen, auch als gestalterisches Mittel, jedoch habe ich meist die Erfahrung gemacht, dass mir die Bildergebnisse bei den Objektiven, die ich so in meiner Laufbahn hatte, bei offener Blende selten zusagten. Ich blende oft ein bis zwei ganze Blendenstufen ab, sodass ich sehr oft bei Blende 2.8 lande. Letztlich war es vor allem der fehlende Autofokus des Voigtländer Objektivs, welcher mich zum Fujinon greifen ließ. Das manuelle Fokussieren macht mir schon viel Spass, aber es gab doch immer wieder mal Momente, wo ich den Autofokus eben doch vermisst hatte. Bis zum Erscheinen des Fujinon 56mm gab es auch keine Autofokusalternativen für ein schönes Portraitglas. Kurz vor meinem Death Valley Trip kam dann das Objektiv bei mir an. Ich hatte gute zwei Wochen Zeit dieses Objektiv in all den Bereichen zu testen, die mich persönlich interessieren (Außer für Street, aber da mag ich so lange Brennweiten eh nicht!). Von Portrait über Landschaft bis hin zu Architektur habe ich es benutzt……..
See on www.qimago.de
When a therapist is seeing a creative patient considering mood altering medication, before the prescription is written, the patient is warned of a caveat (well known to any intensely creative individual), that the drug may alter the creative process. Creatives know that all that juice resides in the dark part of the mind. It's a trade off. At times, not a fun one. Whether anyone has noticed or not, people who reside in the creative world often make the news dealing with depression issues. And being in the arts my entire life, to date, it is well known that artists opt for dealing with the emotional roller coaster than to feel a bit more balanced, but losing that creative edge. This is not news. But, an interesting thing happened today after I posted the lead image on 500px……
See on tonysweet.com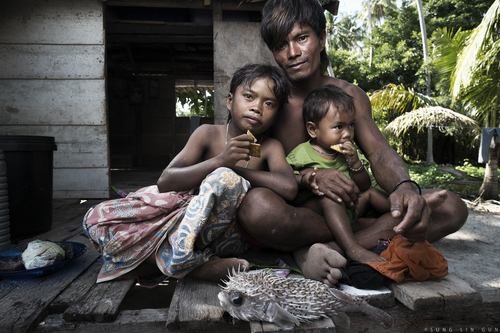 The orang laut (literally sea people in the Malay language) are nomadic tribes who live all around the east coast of Borneo, straddling Philippines, Malaysia and Indonesia. Some fare better than others, some have gone ashore and assimilated into land-life. But this group that I met have no nationality, and thus for better or for worse, have to live at sea their whole lives, on boats or on stilt houses around small islands. No running water, no electricity. These set are taken on Miaka island. It's one of the nicer looking islands, with actual fruit-bearing coconut trees. There was a nice shady area where kids went to escape the punishing midday sun. So I took the opportunity to make friends and take a few portraits…….

See on sunglingun.com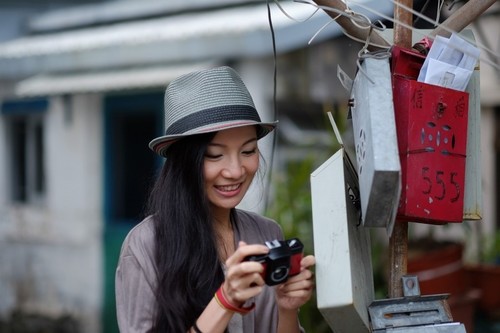 I have been a happy X-Pro1 owner for 2 years and I grab my X-T1 as a sensible upgrade. The X-Pro1 was fantastic in IQ as a non-DSLR: its X-trans sensor offers great details that feels natural, without over sharpening, accurate color balance, warm organic "fuji color", and great primes to go with. More on this from my previous post here. Of course, it so well-known about its focus speed problem. I lost some shots due to this issue of X-Pro1, and X-T1 comes to my wish as a more usable version of X-Pro1. So how does it hold up my expectation? ……..

See on kwaibun.asia
I was going to wait for the XPro2 to arrive at some point next year, but just could not wait! I needed a back up camera for my XPro1 and when the XE2 came out, it just looked so good. I hear a rumor the XPro2 will be weather sealed, this is great news. I know everyone else would like a full frame model but this would impact on my investment in Fujinon lenses, so hope the XPro2  is still a crop sensor. I decided to have a look around at some of the early images posted by Kevin Mullins and some of the other Fuji guys and decided I had to have one, so put my order in to Cambrian Photography in Wales, so a big thank you to Sarah, only a three day wait for a new camera was well worth it.  If you live in the North West or North Wales I can recommend a trip to Cambrian Photography! The place is just full of great camera gear and they have a great coffee shop across the road and fish and chip shop close by!  But be warned they have most of what you want on the shelf and in stock so take your credit card!! I decided to give the XE2 a day out at Chester Zoo, a little strange you might think for a mirror less camera that is supposed to be slow! You could be right, but I am going to be shooting events in some low light situations in 2014 and need to see what this little camera can do. I opted to try the Fujinon 55-200mm 3.5-4.8 lens, the main reason for this was my preferred set up in 2013 was a 300mm 2.8 Sigma on a Nikon D3s so I wanted to see what I would be missing and how well the XE2 would cope ! …..