Fuji X-Pro1
Out of the morning mist they appear: serious, silent, with a purposeful stride, their bare feet thump the road, completely indifferent to the foreigner with the camera. "Mingalaba!" I try the traditional Burmese greeting, unsure if it will be acknowledged here amongst the Shan. A young Novice flashes me the briefest of smiles and a nod, traditional politeness overcoming Buddhist detachment. At a crossroads the long, snaking line dissolves and they are gone all too quickly. I sit down at the roadside and watch them dart off in a hundred different directions. Myanmar has gifted me another precious little nugget on a trip filled with very special moments……..
See on blog.rosskennedyimages.com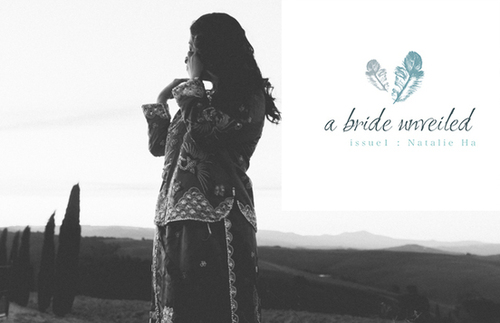 My parents are Chinese, they were born in China, where they lived for a few years and then they moved to Vietnam where they spent a lot of their years. They had to make a run for it when the war started, my mum and dad split the children up, they had five children at the time, dad took the boys and mum took the girls. My mum made it to L.A and my dad went to Hong Kong, and they had to somehow find a way to meet each other again. Eventually my dad also made it to L.A, him and my mum met up and they moved to England. They pretty much trekked around Asia, then to L.A (where they could have settled down) then they moved to England, where I was born……..
See on beautifulblissbridal.com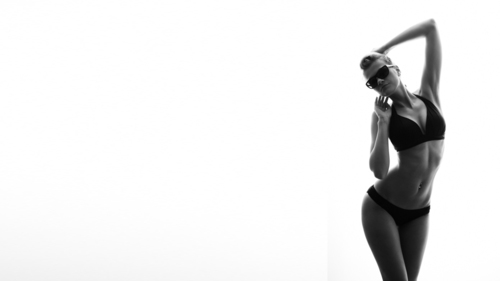 Last time I shot with Erika (here), I ranted how shooting in a small white room is a giant pain in the ass. Light spill, uncontrollable reflections, mental breakdown, suicidal thoughts, etc… Well, this time it's pretty much the opposite. Let's see how we can turn that small white room in to a huge light modifier. When I shoot with natural light I usually tend to a) back light my subjects, or b) use hard, direct sunlight. I hate overcast days and I much rather shoot in high noon on a sunny day than say, during golden hour. I like to have plenty of light. Hard light. Light of the golden hour lacks balls. So, how do you create heavy back light or direct sunlight with strobe?…….
See on timokoponen.blogspot.de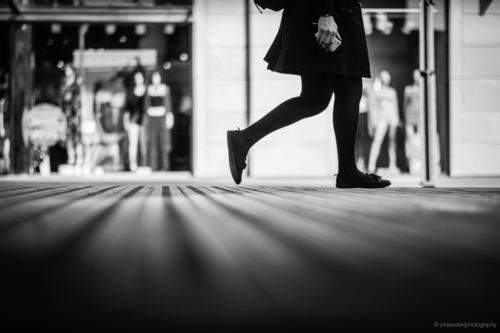 May 2014. Again I have strayed into other areas of photography for a little while. I still shoot street. Below are 14 shots from Århus, Denmark. Captured using the X-Pro1 and the XF 56mm f/1.2 R. This lens is fantastic. Bokeh is so amazing. Focus is fast. And it works so damn well for Narrow DOF street photography. Enjoy…….
See on jonasraskphotography.com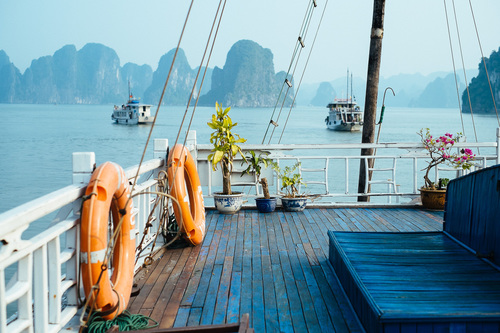 I was the first one who walked upstairs and enjoyed the beautiful scenery. The view was fantastic but what I loved even more was the have a couple of quiet and peaceful minutes on the upper deck of our boat. This is my third trip to Asia. I can remember how I felt before the first one. I was nervous because of the high population density of the places I will see. I go there for business so the only places I usually see are the big cities like Hanoi, Saigon ( HCMC ), Bangkok, Manila or Jakarta. These are all mega cities with more inhabitants than the small country where I was born and live. I lived in Vienna for almost 20 years but Vienna is a city of just 1.7 million, if you add its surroundings it´s 2.5. In the list of the biggest 200 metropolitan areas Vienna ranks 179. In this list Jakarta is second with almost 30 million. Manila made it in the Top10 too. There are a couple of other lists on the internet and there is no standard to tell what a city is and to determine the number of its inhabitants. But it doesn't matter. These cities are really big and can be overwhelming…..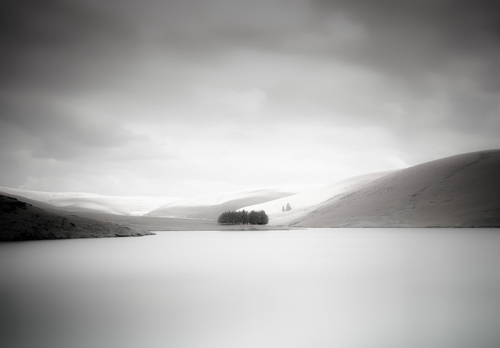 So myself and good buddy James Watson hit the good country of Wales for a long over due road trip. Heading over to the Elan Valley an estate which forms home to number of Dams and reservoirs which service the city of Birmingham and the West Midlands. Wales os a special place indeed, everything is BIG sky, mountains, lakes and then the engineering feats of the dams the plan, just too have fun escape the mids and try some stuff out so some long exposure was going to go down with a 10 stop filter the xpro some glass and some sweets……
See on www.suberashi.co.uk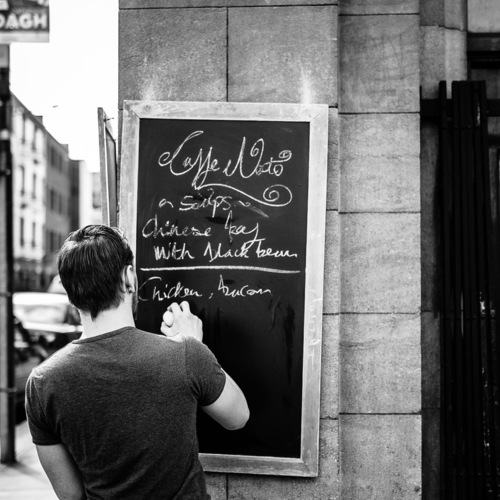 The last couple of months my go to camera for street photography and actually for everything else was the Fuji X100s. As I was getting ready for my next photo walk in the city I checked my equipment and realized that some of the batteries needed to be charged, but the charger just gave up, it didn't work anymore. What to do now, I had a few photo shoot coming up where I was going to use the X100s, but I had only 3 fully charged batteries left, so there goes my little friend back to the bag and I grabbed my old friend, the Fuji X-Pro1 with the 35mm lens. Uh, I missed this beast. And shame on me because of thinking of selling it and get a new X-T1 instead. I'm sure the X-T1 is great and I was really looking forward to try it out but after holding it in my hand for a minute in a camera shop, I still don't know. So we will see if the final nail in the coffin of my Canon kit will be the X-T1 or some other future Fuji camera. (If somebody from Fuji reads this and want to make my decision easier by lending me an X-T1, I wouldn't say no.)…….
See on gaborimages.blogspot.de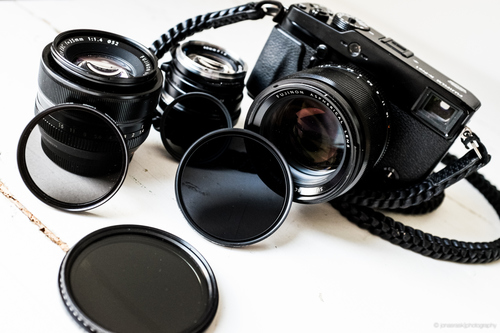 A little warning for my fellow photographers today. I like to shoot high speed prime lenses. That should no longer be a secret to the people who follow this blog. Ever since I started going "collectors heaven" with the old 50 mm lenses I have been needing ND filters in all shapes and sizes. And trust me on this DON'T BUY VARIABLE ND FILTERS! They will mess up your gorgeous bokeh, and specular highlights! What a variable ND filter really is, is two pieces of polarising glass. One linear, one circular. You twist the filter to offset the polarisation. Polarized at a 90 degree angle, the filter lets in zero light. at 0 degrees it lets in 100% light. (Basic high school physics :-P) What this sadly does is introduce artefacts into your out of focus areas. And before you start saying that this is only true on cheap filter brands… trust me…it's not! I've tried variable ND's from the following companies, and ALL with no exception show this issue! ……
See on jonasraskphotography.com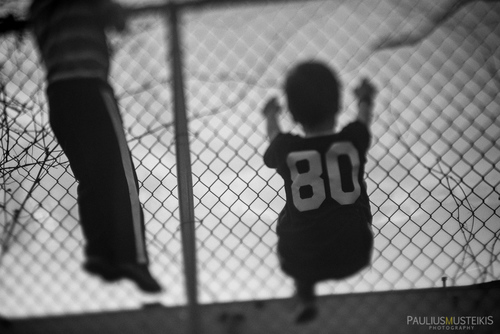 Last Friday I picked up my non functional Olympus RC 35 that was hiding in the deep closet. I picked up this fine little 35mm rangefinder, gently took it apart and dismounted 42mm f/2.8 Olympus Zuiko lens. Afterwards I took the lens apart and took the shutter and aperture blades out. So in the end all I had left was a little peace of beautiful and non working vintage glass. So first of all I tried modified Olympus 42mm f/2.8 Zuiko lens on my DSLR. And it didn't work. And I would assume it didn't work because of large gap between handheld lens and the camera sensor. So then I picked up my Fuji X-Pro1. And that was it! I peaked through viewfinder and saw world turning into an awesome abyss of blur. And I was sold…….
Wales, especially Snowdonia, is a special place for me. My mother was born in Llanberis and grew up amongst the glorious expanse of mountains and landscapes, until economic survival forced her family into the industrial heartlands of England, hundreds of miles east. During my childhood, each summer we would return to Llanberis and the surrounding areas. The landscape and the mythology became ingrained in my very being; each time I return it feels like a homecoming. Even now, if my Taid's (Welsh for Grandad) name is mentioned, it is instantly recognised and greeted with smiles and stories from the locals, a testament to a man who died some 30 years ago. This year, for the first time since I was a teenager, I had the opportunity to visit with my mum, making this excursion even more memorable. We stayed in The Royal Victoria Hotel which sits at the foot of Snowdon and was the scene of many a family wedding. The faded glory of this landmark is reminiscent of Wes Anderson's Grand Budapest Hotel. The stairs creek as you succumb to the complicated corridors filled with cupboards and crevices, romanticised by my own childhood memories……