Fuji X-Pro1
See on Scoop.it – Fuji X-Pro1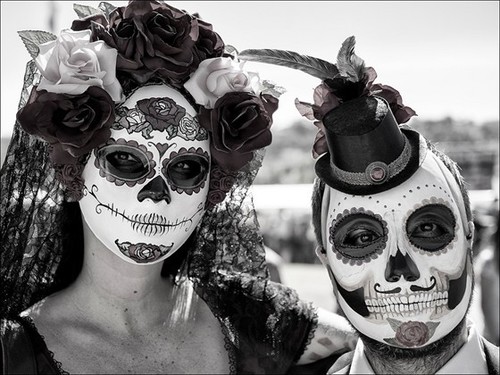 The Mexican Day of the Dead – Dia de los Muertos is a festive and celebrative time. It is a holiday with a complex history and fusion of old traditions. This view of death started with Meso–American cultures such as the Olmecs more than 3,000 years ago. Meso–Americans believed that during this time of the year, the boundaries that separate the living and the dead weaken and that the deceased could visit the living. Many immigrants, especially the Oaxacan community, have brought these traditions with them. Non-Mexicans are learning that Dia de los Muertos is a celebration of life and death that speaks to everyone who has lost somebody.
My local festival is held at the Catholic Mission in Oceanside, and is very well attended – with tributes to the deceased, traditional dancing, mexican food, and many people dressed as skeletons and sugar skulls …..
For the people shots, I used EF-X20 fill flash, still with the ND filter fitted, as this kept the shutter speed within range for flash sync. I mostly backed the flash off -1/3Ev to avoid an overtly 'flash' look.
All shots are with the 35mm f/1.4 lens on the X-Pro1.

See on forums.dpreview.com
See on Scoop.it – Fuji X-Pro1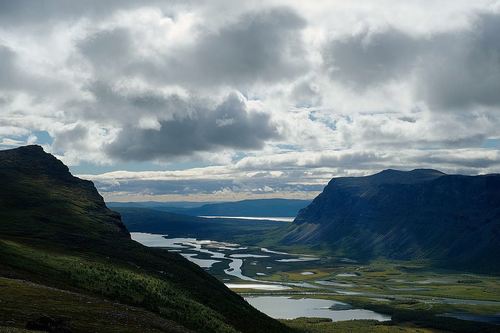 Über einen Monat bin ich schon wieder zurück von meiner Solo-Durchquerung der Sarek & Padjelanta Region in Schweden und Norwegen. 15 Tage schleppte ich meinen schwer beladenen Rucksack durch die karge Landschaft. Ich traf unzählige Rentiere, arrangierte mich mit Nässe und Kälte und versuchte, jeden Moment zu genießen. Egal ob in Wolken gehüllt oder von wärmenden Strahlen beschienen….
Die Wanderung im hohen Norden boten alles, was eine gute Tour ausmacht. Anspruchsvolles Gelände, wechselhaftes Wetter, Unsicherheit, Freude, grandiose Landschaften, miese Stimmungen und ein tiefes Eintauchen in die Zeit vor Ort. Keine Oberflächlichkeit, kein schnelles Abenteuer. Es war eine Unternehmung mit Haut und Haar.
Die Route:
Saltoluokta – Sitojaure – Aktse – Skierffe – Rapadalen – Skárjá – Álggavágge – Alkavare kapell – Tuottarstugorna – Staloluokta – Staddajåkkåstugorna – Sårjåsjávrre – Sulitjelma
Es hat etwas gedauert, aber jetzt gibt es endlich die komplette Bilderserie der Sarek & Padjelanta Durchquerung zu sehen.
Martin Hülle`s Bilder auf Flickr
Google Translater:
http://translate.google.com/translate?sl=auto&tl=en&js=n&prev=_t&hl=de&ie=UTF-8&layout=2&eotf=1&u=http%3A%2F%2Fwww.martin-huelle.de%2Fblog%2F%3Fp%3D4707&act=url
See on www.martin-huelle.de
See on Scoop.it – Fuji X-Pro1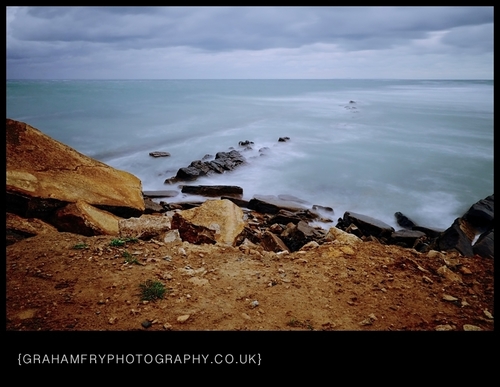 Today, despite the crazy weather I decided to head out to catch a bit of seascape photography in Swanage, Dorset at Peveril Point. I wanted to try using three different lenses to create three different shots of the same piece of coastline.Firstly I tried the Fujifilm 18mm lens, set to f/11 with a B+W 10 stop ND filter to create that classic creamy sea effect. I set the camera up on a tripod, in manual mode with a shutter speed of 8 seconds. When I was happy with this shot, I then tried to make the rocks in the water more of the main feature of the photograph so I switched to the Fujifilm 35mm lens, to compress the foreground and background and to fill more of the frame with the rocks. I also switched to a portrait orientation to enhance the natural perspective of the rocks. I also used the B+W 10 stop ND filter to give it that creamy sea dreamy effect. Because this lens is so sharp I knew it would really create a strong black and white image. Settings were again manual, f/11, 15secs. Finally, something a little different to finish up with. I took the camera off the tripod and switched lenses to the Voigtlander 12mm M mount lens using the Fujifilm M mount adaptor. I laid down on the grass right on the edge of the small cliff I was stood on and framed up another portrait shot of the rocks. I wasn't using a ND filter this time, the lens was again set to f/11and the camera was in Aperture priority giving a shutter speed of 1/220 of a second….
See on Scoop.it – Fuji X-Pro1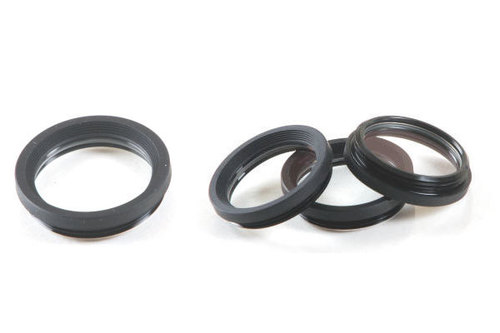 Several readers have mentioned the Fuji X-Pro1′s lack of built-in diopter correction. A commenter named peter [sic—I always reproduce commenter names just as they come in] mentioned this morning that Nikon FM-style diopters fit the Fuji's eyepiece. That's fortunate, because those are the most common aftermarket diopters (well, they're not aftermarket, but they might as well be), and they're widely available. At B&H Photo, they'll be labeled "Diopter for FM3A, FM2, FM, FE2, FE & FA" and they cost $21.95 each. Admittedly, that doesn't help if you don't know what diopter you need, but maybe your optician could help you there. Or perhaps you have another camera on which the diopter correction dial or slider is marked with actual values….
Doug: Some technical notes on dioptric correction lenses.
"Nikon, like Canon and maybe other manufacturers, labels their correction lenses by the total effect when mounted on a camera with the standard –1 diopter viewfinder, so a '–2′ lens has an additional –1. There is no '–1′ correction lens, because that'd be plain glass. There is, however, a '0′ (Nikon seems to call it 'neutral') correction lens that has a +1 correction.
"Dioptric numbers for viewfinders are straightforward. They determine the apparent distance (for eye-focusing) of the viewscreen. They're numbered in –1/meters.
0/neutral: infinity
–0.5: 2 meters
–1 (standard viewfinder): 1 meter
–2: 1/2 meter
–3: 1/3 meter
+anything: Buzz Lightyear territory (infinity and beyond)
See on Scoop.it – Fuji X-Pro1

Hey everyone, what a night! Hurricane Sandy sure left a mess here in New York! Some of the roads are just beginning to open up but no trains for quite some time. The stations are completely flooded! Mayor Bloomberg said there may be buses tomorrow but they will be limited. There are people still without power. Since I couldn't get into Manhattan, I thought I'd walk around my neighborhood to check out the damage that Hurricane Sandy left here. Since my M9 is not with me anymore (it's on consignment for the new Leica M), I decided to walk around with my Fuji X-Pro1 and X100. I carried my X100 with me because I wanted to use it a bit more before I sell it for the Fuji X-E1. Here are the photos, I hope you all enjoy them. I hope everyone is safe here in the East Coast! Feel free to leave a comment if you live in New York or New Jersey if you have anything to say about Hurricane Sandy (or anyone else ). Take care everyone and stay safe!

See on findingrange.com
See on Scoop.it – Fuji X-Pro1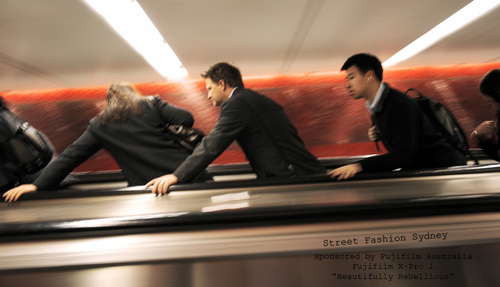 Shooting Street Fashion Sydney (SFS) is all about getting the image as quickly and efficiently as possible. Its about getting a great portrait, a great shot, often in as little as three or four frames. There's not much room for error or messing about with equipment; your attention is on the subject who you don't really know and who out of kindness and courtesy (and maybe knows the blog) is now allowing you to photograph them. You want to respect that kindness with a clean sharp shot that stands out as much as the person you are photographing. And while I had been doing pretty well with my little point & shoot and on occasion with a DSLR I could see that if I wanted to keep SFS up with the fashion blogging pack it was time for a camera upgrade. Thanks to Fujifilm Australia SFS is now shooting with the Fujifilm X-Pro1 and this is the story, a review if you like as to what this camera is like to use in the galleries, in the street and in the studio too. The first thing everyone notices about the X-Pro1 is its great retro styling. It's a Range Finder style camera where you can use the offset eyepiece as either an optical or video viewfinder or you can use the LCD screen on the back as you would with a point and shoot. The camera has all the old school knobs and dials, shutter speed on the top of the body, F-Stops on the lens barrel along with a silky smooth and responsive manual focus ring. The body and lenses are a minimalist shiny black on metal and these distinctive good looks are a real advantage when it comes to catching someone's attention when I ask them if I can take their portrait. While the X-Pro1 has the options of Aperture/Shutter priority or Programme, set with the red A on the Speed and Aperture Dial I like having the traditional layout of apertures on the lens not on a command dial and the same goes for the shutter speed knob on the body. This is a camera that you work with like a traditional film camera and for me that has had positive results in having me think more photographically about what I am doing when I make my shots……
See on Scoop.it – Fuji X-Pro1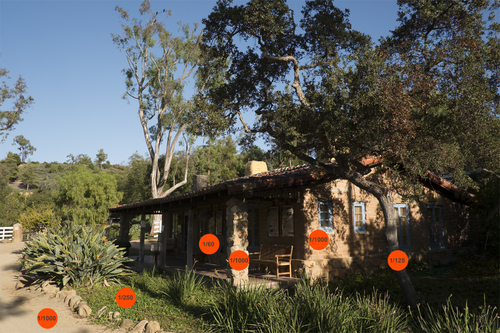 You've spent a small, or even a large fortune on your camera, it's state of the art, has bells, whistles, and even built-in metering.
You head-out to take photos, secure in the knowledge that some boffin engineers have programmed your camera's metering system to give you perfect exposure every time. You set up your shot – choose your aperture, and click – the camera has chosen a shutter speed and your shot is in the bag. Here's what my X-Pro1 came up with: 1/160 f/8 ISO200. But what if this exposure wasn't 'correct', or I should say optimal…..
How else could we judge the correct exposure for this scene?
You can use a hand-held light meter to set your exposure – an incident meter measures the light falling on it, and gives you an exposure value. It has a little white dome which you point at your light source – in this case the Sun, and you can set ISO and in this case f/8 for aperture, and the meter provides an optimal value for shutter speed. My meter in full Sun gave me a value of 1/500 f/8 ISO200. I set my X-Pro1 to those settings and got this shot: As you'd expect, the change in shutter speed has produced a darker image – the colors are more saturated, the highlights are muted, and the shadows are deep black. If you compare detail from the camera exposure and incident exposure, you can really see the difference…

See on www.fujix-forum.com
See on Scoop.it – Fuji X-Pro1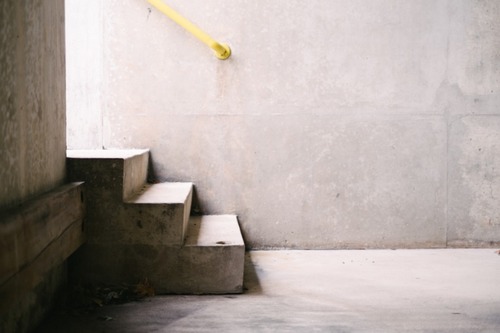 Most of you know (because I have talked about it almost constantly) that I recently purchased a new camera. It is the X-Pro 1 by Fujifilm. It is a mirrorless interchangeable lens camera. These types of cameras are getting very popular for good reason. They give you most of the flexabilty and quality of a DSLR but in a much smaller package. I have been needing to purchase a backup camera for awhile (I would rent a backup before) and had my eye on the D600. The more I thought about it though, the more I thought it seemed a waste. I would have two very similar cameras and one would basically just sit in my bag all the time. I started thinking about purchasing a mirrorless ILC as this seemd like a great solution. It would give me a great backup camera and weddings and events but would also give me a great walkaround and everyday camera. I looked at the SONY and the Olympus and a couple others, but decided to go with the Fuji for the reasons you will read about in this post…..

See on www.nathangilmer.com
See on Scoop.it – Fuji X-Pro1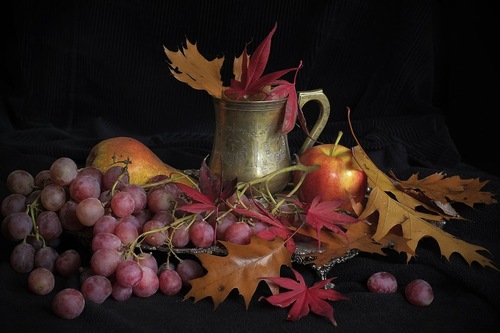 Light: Natural light from the window.
Camera: Fujifilm X-Pro 1
Lens: MC Rokkor-PG, 58mm f/1.2
Other: tripod, cable release
Camera settings: Fine jpeg, Film Simulation Ns, ISO L100, DR Auto
PP: CS6

See on vkphotoblog.blogspot.de
See on Scoop.it – Fuji X-Pro1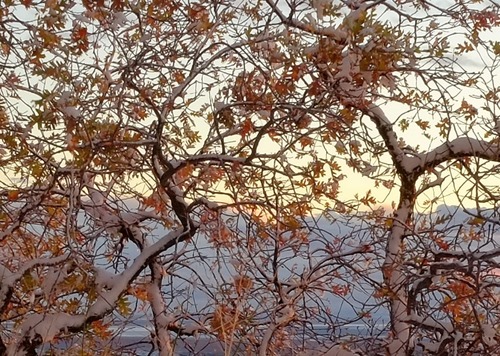 Before purchasing the X-Pro1 I read about the RAW conversion woes reported by many other people. I saw their examples posted to their websites, read the forums, and read the rumor sites. I work exclusively with RAW due to the wide latitude the files provide. I try to expose to the right of the histogram, without blowing highlights, but I have always preferred the flexibility afforded by RAW output. Besides, Canon's out-of-camera JPG's were awful. So, if I knew the issues surrounding RAW files on the X-Pro1, why did I take the plunge anyway? Quite simply, the RAW converter in camera. You see, as we sit today, the best RAW converter for X-Pro1 images is the camera itself. The camera allows one to do quite a bit of in-camera processing of a RAW file, make multiple JPG files from a RAW, and generally make out-of-camera JPG files something to actually consider rather than abhor. Besides, high-quality JPG's from the camera provides some flexibility that I had not considered with my Canon. Now, if I don't feel like processing a RAW file, I can often use the JPG straight out of the camera and have an excellent image. What about the times when I need to process a RAW file outside of the camera? Well, I use Adobe's Lightroom for almost all of my image processing and cataloging and Lightroom's RAW processor for X-Pro1 files isn't too great yet. Colors are generally there but sharpness is questionable, especially with foliage, where it is left looking like a watercolor painting. Just how bad is it? Check out these examples of a 100% crop from a recent image. The first one is the output after processing in Lightroom 4.2, while the second one is the output of an out-of-camera JPG utilizing the Velvia film simulation…..

See on www.codyhatch.com