Fuji X-Pro1
Es gibt Kamerahandbücher und es gibt Kamerahandbücher. Die x-pro1 ist nicht meine erste Kamera und das x-pro Handbuch von Rico Pfirstinger ist auch nicht mein erstes Kamerahandbuch. Was ich aber gleich zu Anfang sagen will, das [amazon_link id="3864900042" target="_blank" locale="DE" container="" container_class="" ]Fujifilm x-pro1 Handbuch von Rico Pfirstinger[/amazon_link] ist ein sehr gutes Kamerahandbuch und von denen, welche ich bisher besessen habe, definitiv das Beste. Abgesehen davon, dass Rico die oft falsch verstandene Fuji x-pro1 scheinbar in- und auswendig kennt, so bringt er sehr viel technisches Hintergrundwissen zur Technik im Allgemeinen als auch zur fotografischen Praxis zum anderen mit und versteht es diese sehr gut auch dem vielleicht nicht so bewanderten Leser nahe zu bringen. Wie er selber zu Anfang schreibt, sollte eine gewisse fotografische Grundkenntnis vorhanden sein, aber wer sich für so eine Kamera entscheidet, ist meistens kein Anfänger in der Fotografie. Rico taucht immer wieder tiefer in die Kameratechnik der Fujifilm x-pro1 Technik ein ohne sich dabei in allzu viel Details zu verlieren. Tolle und viele Tipps zur praktischen Anwendung findet in den einzelnen Kapitel und Abschnitten. Vor allem Umsteigern von DSLR's dürfte das Kapitel 2.4 "Fokussieren mit der x-pro 1" sehr interessieren. Rico versucht hier sehr schön die Vor- und Nachteile des Autofokus der x-pro heraus zu arbeiten. Und erklärt gleich zu Beginn sehr klar die Unterschiede, die Vor- und Nachteile gegenüber des Autofokus einer DSLR. Umsteigern von DSLR sei vor allem dieses Kapitel nahe gelegt, bevor man vor Frust der Kamera die Schuld gibt. Obwohl ich meine, dass ich die x-pro 1 mittlerweile ganz gut kenne, habe ich wirklich sehr interessante technische Details als auch wertvolle Praxistipps mir herausnehmen können. Alleine das Kaptitel 2.7 "Weissabgleich und jpeg-Einstellungen" ist auch für den Profi sehr interessant. Die zahlreichen jpeg-Einstellungen ermöglichen fast unendlich viele verschiedene Einstellungen und ebenso viele verschiedene Ergebnisse, welche man von der x-pro erhält. Das gesamte Buch ist sehr gut illustriert und äusserst angenehm zu lesen. Für alle x-pro1 Besitzer ist dieses Buch eine klare Empfehlung! x100 Besitzer können aber auch viel für ihre Arbeit mit der Kamera und vor allem den jpeg-Entwicklungen herausholen.
See on www.qimago.de
See on Scoop.it – Fuji X-Pro1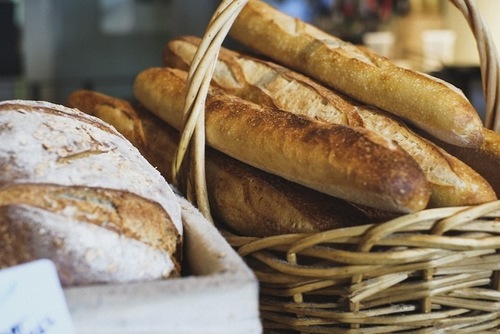 Impressions from a French Cafe with the [amazon_link id="B006UV6YMQ" target="_blank" container="" container_class="" ]Fuji X-Pro1[/amazon_link]
See on dannybligh.tumblr.com
See on Scoop.it – Fuji X-Pro1

Here are a set of pictures from my recent Urban Portraits workshop in Bristol. It was my last street workshop of the year and the first Urban Portraits workshop that I have run on a Sunday.
My kit list:
[amazon_link id="B006UV6YMQ" target="_blank" locale="US" container="" container_class="" ]Fujifilm X-Pro1[/amazon_link] camera, 18mm, 35mm and 60mm lenses.
[amazon_link id="B000NP3DJW" target="_blank" locale="US" container="" container_class="" ]Canon 580 EX11 Speedlight[/amazon_link] attached to a Lastolite Jupiter stand using a Lovegrove flash bracket.
55cm Lastolite Ezybox Hotshoe with a tilt head bracket and a grid.
Ebay radio triggers (RF601)
Model: Chloe Jasmine Whichello
Styling: Chloe Jasmine Whichello
Make up: Chloe Jasmine Whichello
I taught 6 delegates my street shooting style and how I use a Speedlight creatively. The kit chosen for this kind of workshop is far less relevant than the way it is used. About half of the pictures here use added light from the Speedlight. The weather was very dull indeed and eventually the rain set in so I needed the Speedlight to add contrast and life to some of my pictures. Many look naturally lit even though I used a Speedlight and that subtlety is often the key to a successful set of pictures…
See on www.prophotonut.com
See on Scoop.it – Fuji X-Pro1

The firmware update Ver.2.01 from Ver. 2.00 incorporates the following issue
Adding the compatibility with "XF18-55mmF2.8-4 R".
*You will get the full performance with the new zoom lens "XF18-55mmF2.8-4 R".
*Size of the bright frame displayed on OVF can be magnified in relation to zooming motion of XF18-55mm lens.
The phenomena below will be fixed.

When using the focus checking function with "3-time" magnification in manual focus mode, you could find a few dots (black or color) only in live view image on EVF/LCD. (Please be sure even with the firmware version 2.00, these unwanted dots are not recorded in the image data.)
The auto focus accuracy with XF60mm Lens could not be enough.
When using the M- Mount Adapter, under exposure could occur.
<Notice>
To enable those features, please confirm the firmware version of your Fujinon XF lenses (XF18mmF2 R / XF35mmF1.4 R / XF60mmF2.4 R Macro) is Ver 2.01.
The firmware version of XF18-55mmF2.8-4 R LM OIS is shown as Ver 1.00, and no firmware update is required.(as of Nov/2012)
Please confirm the firmware version of X-Pro1 is Ver 2.00 or later, when firmware update of these XF lenses are required.
See on www.fujifilm.com
See on Scoop.it – Fuji X-Pro1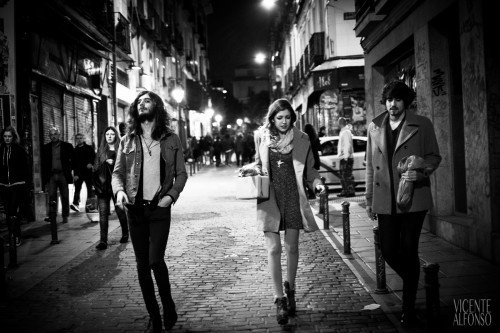 Después de hablar en este blog muy por encima sobre la [amazon_link id="B006UV6YMQ" target="_blank" locale="US" container="" container_class="" ]Fujifilm X-Pro1[/amazon_link] de objetivos intercambiables, le llega el turno a la entrada definitiva sobre la cámara, en la que tratar todos los puntos positivos y negativos de este modelo y lo que me ha parecido en general. Para empezar, si algo destaca en los últimos modelos de la serie X de Fujifilm son sus diseños, un estilo retro, de cámara telemétrica que enamora desde el primer vistazo. Con un sensor de 16mpx APSC y un ISO a la par de los grandes modelos de réflex del mercado, entramos a desvelar las grandes características de esta cámara y las no tan grandes. La cámara es robusta aún con su tamaño bastante reducido en comparación con cualquier réflex, con una estructura metálica, y suaves y cómodas juntas de goma para el agarre. Es bastante cómoda de sujetar y poco pesada, ideal para largos paseos fotográficos. Además, con su color negro y pequeño tamaño, no llama la atención en plena calle, perfecta para fotografía callejera. Como buen diseño de telemétrica, la cámara se compone de la característica rueda de velocidades en su parte alta y una cantidad más que suficiente de botones para agilizar el uso de sus funciones. Me ha resultado en general bastante cómodo el manejo entre los menús de las cámara y el uso de las principales funciones, con no más de dos pulsaciones para usar lo más habitual….
Visit Vicentes Website on:
http://vicentealfonso.com/
See on fotoaprendiz.com
See on Scoop.it – Fuji X-Pro1




Fuji has a history of unusual sensor design. While the big sensor designers and manufacturers like Canon and Sony focused on boring stuff like making tinier pixels, reducing on-board circuitry, and improving read-out speeds, Fuji was doing wacky stuff like non-square pixels, tiny helper dynamic-range boosting pixels, and 45 degree rotated pixels. Fuji abandoned their SuperCCD approach around 2010 and for 2012 we have another new tech: X-Trans. Will Fuji abandon this effort in a few years, suffering from mediocre sales and 3rd-party support? We'll see. What is X-trans? Well, it's basically a new way to filter color onto the sensor. Image sensors only detect the number of photons striking the sensor. To be capable of creating a color photograph,a color filter is applied over the sensor. Each pixels gets either a green, red, or blue filter. It's arranged in a 4 pixels pattern: two greens, a red, and a blue. To create a human-pleasing image from this, a demosaicing algorithm is used to give each pixel intensity information for all three colors. This requires a bit of interpretation and guesswork using the adjacent pixels. Because virtually every digital camera ever made uses this filter pattern there is excellent support, from both the manufacturers and third parties for converting this information into a photograph. Bayer isn't perfect though. How could it be? Each pixel on knows about one color. When resolving very fine detail the demosaicing algorithm can get confused and product strange patterns and colors – moire. This is dealt with by, believe-it-or-not, placing a filter in front of the sensor to prevent certain frequencies of light from passing through. Which blurs the image….

See on www.dmcgaughey.com
See on Scoop.it – Fuji X-Pro1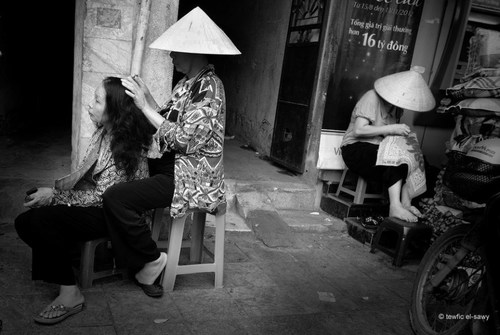 If there's anywhere that lives life on the street, it's Hanoi.
So here is a gallery of 12 monochrome photographs made in its streets. For these I used my [amazon_link id="B006UV6YMQ" target="_blank" container="" container_class="" ]Fuji X Pro-1[/amazon_link] and the [amazon_link id="B006UL00U8" target="_blank" locale="US" container="" container_class="" ]Fujinon 18mm f2.0 lens[/amazon_link] and most were shot from the hip. I didn't know this while on my last month's photo expedition-workshop, but it's said that Hanoi's Old Quarter consists of 36 streets (in reality, there's almost twice that number), each originally named for a traditional trade, and those eventually forming guilds. For instance, Hàng Muối (salt) Street was where the salt traders converged to sell their ware. Not surprising, since Hanoi's Old Quarter has a history that spans 2,000 years.This has now changed to a great extent, with some exceptions such as Hang Bac street (which I walked up and down many times) and that was and still is where goldsmiths and silversmiths plied their craft/trade. Most street names in the Old Quarter start with the word Hàng. Hàng means merchandise or shop. In Vietnamese, the formal term for street is đường phố; the latter word not be confused with its delicious signature soup, but which is a staple of its streets.
See on thestreetleica.wordpress.com
See on Scoop.it – Fuji X-Pro1

Beside its great high ISO capability and amazing image quality, one of the best feature of the [amazon_link id="B006UV6YMQ" target="_blank" container="" container_class="" ]X-Pro 1[/amazon_link] its weight. It's not that I dislike my Canon gear, I just hate carrying the big heavy DSLR everywhere, but the Fuji fits into my pocket (ok, a bigger pocket) easily and I don't have to compromise on the camera performance. Actually, when I have a bag with me I quite often find myself checking if it's still there (I have to lose that annoying or rather paranoid habit). But one thing I don't want to give up is carrying a camera with me everywhere and the [amazon_link id="B006UV6YMQ" target="_blank" container="" container_class="" ]Fuji X-Pro 1[/amazon_link] is perfect for that.
See on gaborimages.blogspot.de
See on Scoop.it – Fuji X-Pro1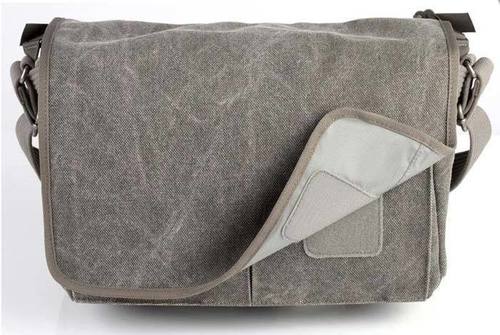 Most photographers that I know are always in search of the perfect camera bag – and I am no different. The problem is, "perfection" doesn't exist. What does exist, however, are camera bags that are perfect for specific applications…
I wondered if there was a high quality bag that was in keeping with the compact (and stylish) nature of these camera systems? I have long been a fan of ThinkTank camera bags – in fact, I currently own five of them and have sold everything else. They are that good. Lifetime warranties, excellent construction, very functional, excellent attention to detail – and designed by photographers for photographers. I am sold on their products. Someone suggested that I try out the [amazon_link id="B004XZ0WUQ" target="_blank" locale="DE" container="" container_class="" ]Think Tank Retrospective 5[/amazon_link]  for my [amazon_link id="B006UV6YMQ" target="_blank" container="" container_class="" ]Fujifilm X-Pro1[/amazon_link] system. I am glad I did – I really love this little bag. It comes in two colours – black and pinestone (which is the one I have and pictured above). Why do I love this little bag?
Pros
perfect for a compact camera system with 2-4 lenses (depending on size), spare memory cards, batteries, etc.
well constructed, well padded and made with high quality materials
lots of interior/exterior pockets to store things
interior is configurable with included Velcro inserts
lightweight (1 kg) and compact (25.4 cm x 21.6 cm x 15.2 cm)
discreet – does not look like a camera bag
rain cover is included
lifetime warranty
Cons
too small to hold a laptop or iPad (but a small tablet device will fit in the front pocket)
the side pockets are very tight and you will not be able to fit much into them
the shoulder strap is unable to detach from the bag in the event you wish to use a different strap
it is such a lovely, compact bag that my wife constantly tries to steal it from me for her micro four thirds system
See on roel.me
See on Scoop.it – Fuji X-Pro1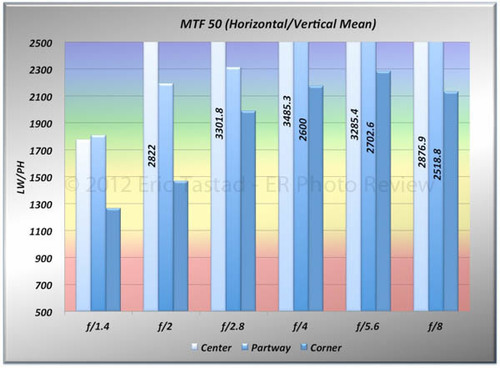 This lens has quickly reached cult status, does this standard live up to the hype? This lens is a beautifully built standard, constructed entirely of metal. At least anything you touch, including the filter threads, which is a nice departure from the standard plastic these days. The aperture ring is reminiscent of older lenses with nice metal knurls and nice positive 1/3 stop click stops. The focus ring is similar quality, also with all metal knurled grip. The hood is nice and positive and the lens has two caps. One that goes on the hood since it is not a reversible style, and a second that goes on the filter thread. Thankfully the cap on the threads can still be removed with the hood in place. The hood has a nice positive bayonet mount which makes it easy to take on and off even with the lens cap on.
The lens is a modern design 8 element lens with 1 aspherical element, and a nice 7 curved bladed diaphragm, which remains fairly circular until about f/2.8 or f/4. By f/5.6 it is mostly polygon. The 52 mm filter threads are standard for many large aperture standard lenses, so filters are easy to find. The lens has a typical minimum focus distance of about 0.3 m and a maximum magnification of 0.17x. It is well weighted at about 187 g, feeling not too heavy nor too light. This lens is nearly the same size as a classic 50 mm f/1.4 lens from the film camera era. In use, the AF motor is a stepper motor style, and it does make audible focus noise, on par with a quieter screw drive system. Focus remains quick if the lens doesn't have to hunt the range, but if it does it takes just over a second to go full range. The lens seems to have a long throw, so it should be very precise, but take a little longer to go end to end. In normal circumstances the lens will focus in just a fraction of a second. The manual focus ring is slightly slippery due to the metal knurls. I think rubber would provide a better grip, but wouldn't last as long or feel as high quality. If you are used to doing quick back and forth motions to manually focus, and stopping on the sharpest point in an instant, this lens won't work great for that. You have to slow it down as it takes a fraction of a second for the motor to respond. The best way to manually focus is to prefocus using the AE-L/AF-L button and tweak manually, but turning quickly back and forth will work if you slow it down just a bit to compensate for the "lag". Now how about the optics in a [amazon_link id="B006UL00R6" target="_blank" container="" container_class="" ]35 mm f/1.4[/amazon_link]? The only other standard class f/1.4 lens designed for APS-C at this time is the Sigma 30mm f/1.4, which is notoriously bad in the corners. Does this slightly longer standard lens do better?
See on erphotoreview.com