Fuji X-Pro1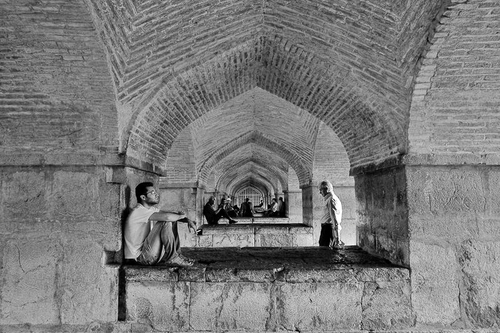 Street photography Iran. There's three words I had no idea I would be writing any time, ever. As many Yomadic readers already know, I have just returned from spending a month in the mind-blowingly incredible country of Iran. Indeed, it has gone to the top of my "best holiday destinations list". I've now seen 37 countries, most of them multiple times, and Iran really is a unique, spectacular, life changing, moving, and memorable place to visit. But, what you might want to know is – what are the people like? And, just how difficult and repressive is street photography in Iran?
In the western world, we have all been force-fed a steady diet of paranoia when it comes to countries like Iran. Terrorists. Muslims. Not to be trusted. Suspicious of anything and everything from the west. Quite simply, almost everything you have ever read about Iran, is inaccurate at best, and propagandish lies at worst. When you interpret these photos, please try your best to keep your mind open. Like you, I had a lot of pre-conceptions about Iran, and I'm happy to say that during the course of a month – they were all shattered. When it comes to street photography, I really found Iran difficult. But, not necessarily for the reasons you would think. Firstly, there just aren't many tourists around. Phillipa and I stuck out like the proverbial sore thumbs. Therefore, the opportunities for candid street photography were very limited. People spotted us a mile away, and more often than not, made a bee-line directly for us, simply wanting a chat.
From day one, I went out street shooting. However, I felt much more timid than normal. I really didn't know how far I could push my street photography in Iran. I had no idea how people would react to a strange Westerner putting a camera into their face. I wasn't sure what buildings I could take photos of. If there was a subway entrance, or a police station, or an army truck in the background of my images, what would happen to me if my camera was examined?
See pictures on www.yomadic.com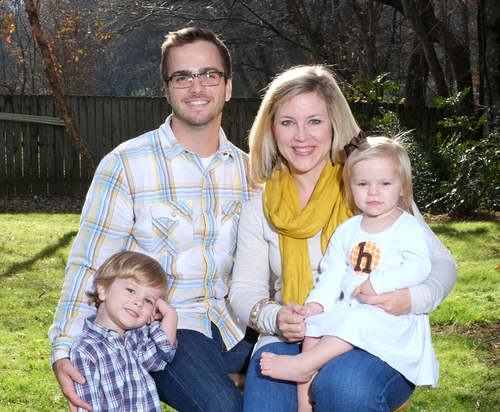 I've been wanting to do a head to head comparison of these cameras for several weeks. I was hired to do some portraits on Thanksgiving, so it was a good chance to see how they stacked up. Before you look too critically, these will be finished in Lightroom, yada, yada. I am not excited about showing you unfinished files, but I'm trying to be as subjective as possible. By doing it this way you can see what I actually got from the camera and now have to work with.First of all, these are pretty much out of the camera. I did a very slight exposure adjustment to each of them, just to try and get them as close as possible. Nothing more was done. Aside from the obvious saturation differences, I think they are pretty close.
Here are a few things to consider:
I've owned my Nikon for almost two years, and I have had time to tweak the internal color settings to be the best they can be, according to my preferences. As you know, I am not a big post processor, if it can't be done in Nik and Imagenomic, I am out of luck.
That said, I am very optimistic that given the opportunity to tweak the X Pro 1 I will be able to get just as close, possibly closer. My favorite skin tones from any digital camera I've ever owned were from a Fuji S2. What if I can get it close to that look? If so, and with the savings in weight, I am "all in!"
Some call the Fuji "pricey" but there is a $300.00 instant rebate on the body when bought with a lens. That makes it not quite so bad in my opinion.I will reduce the amount of weight I carry considerably. I will also reduce the amount of money I have invested in my current system.
The decision to switch is not a Nikon vs Fuji vs Canon vs whatever. It is about what makes the most sense for ME and me alone. Just like you, I have to buy my cameras, no free gear for me. So I want the most bang for the buck.
Last step I need to do in my opinion is a studio comparison. That would allow a totally controlled situation, doing custom white balance with non-fluctuating exposure variables. But what I see up to this point I am super stoked about the possibilities this camera system has to offer!
See on nickcoury.com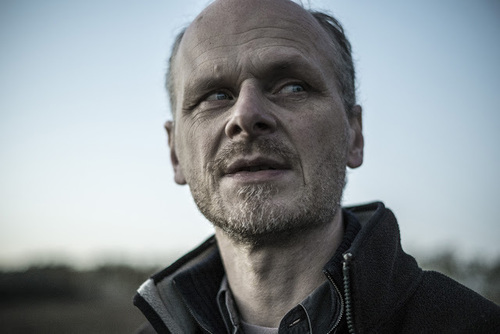 They say there's no such thing as a perfect camera but that doesnt stop me or anyone else looking for it. My latest find try is the X Pro 1 from Fuji. About a year ago, I dipped my toe in the Fuji camera pool and bought the Fuji X10, which I've enjoyed using and has been in my pocket on many trips. If sometimes I get lucky with an image that I want to submit to the library I work with (more about that to come in another blog being planned), I cant because the files really aren't big enough. So I bought the X Pro 1 with a 35mm 1.4 lens (50mm equivalent), along with a FREE 18mm (equivalent to 35mm) and I took it with me on a recent trip to France to shoot some food and some landscapes. I went with my friend photographer Jonathan Lovekin and made this portrait of him on a walk one afternoon. I'm not much of a technoid so I'm not going to talk about the specs here, there are other people around doing those kinds of reviews very well so I'll just be talking about what the experience of using it to take pictures. It has a lovely feel and is very simply laid out, so easy to use quickly and instinctively. I like having the exposure compensation dial right by my thumb. I also like having the choice between the optical viewfinder and the more accurate digital viewfinder. It reminds me a lot of the Contax G2, except that the auto focus on the X pro is more reliable. There's no question about the quality (over 16mp) – Oh and it's certainly lighter than my Nikon D3X! …

See on trevorhart.blogspot.ie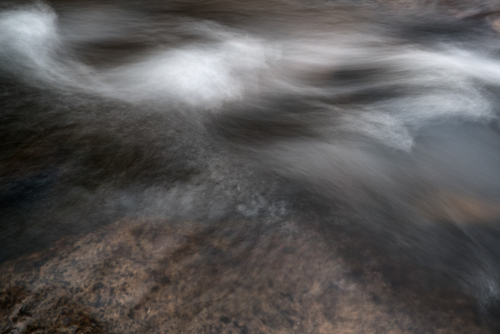 I spent a good part of the afternoon on "Black Friday" avoiding the crowds of crazy shoppers that were out and about by hanging out at the Little River Canyon National Preserve near Fort Payne, Alabama. My primary purpose was to make long exposure images in and around the canyon. One of the images I came away with was this abstract photo I'll call "The River".

The process of making this abstract photo
One of my objectives in honing my long exposure photography skills is to work on my creativity, particularly as it relates to abstract photos. Abstract images allow people to have a variety of perceptions and interpretations of an individual photo. Long exposures lend themselves easily to the creation of abstract photos. One of the areas of opportunity in long exposure images of water involves ensuring that there is sufficient texture to the water. Too often, long exposures of water have highlights that are blown out and consequently contain no data available to correct when post processing. I typically under expose by 1/3 to 2/3 of a stop to maintain that detail. Then in post processing, I'll bring the exposure back up in the other areas keeping the detail and texture in the moving water intact. This has worked consistently well for me.

Equipment and Processing
For this image, I used the Fujifilm X-Pro1 and the XF 18mm f/2 lens. Exposure was 5 seconds at f/8 and ISO 200. I processed the RAW image through Lightroom; did some minimal cropping and then boosted the contrast selectively in Color Efex Pro to further bring out the texture in the water.

See on www.fstopguy.com


The FUJIFILM X-Pro1 Hybrid Viewfinder and how it works at manual focusing: Optical vs. Electronic Viewfinder Demonstration in MF. Filmed through the original viewfinder. Switch between modes as a help for focusing manually.

Estsample test sample Fuji camera: © Maximilian-Weinzierl.de

See on www.youtube.com
This past Saturday evening I had the opportunity to kill a couple of hours in Chinatown and North Beach while waiting for my Apple Store appointment time to roll around. I decided that it'd be a good time to see what my present street photography setup was capable of in low light. The results were mainly satisfactory with a couple of hiccups, as is to be expected when shooting moving, uncooperative subjects in low light. I have read and agree with many others' findings about the X Pro 1 and its prime lenses for street photography – that the 35mm is too slow and its autofocus too inaccurate to be counted on when speed is crucial, particularly at night. Also, 35mm (52mm full frame equivalent) is too long for how I like to shoot, while 18mm is too wide. I find that the 24mm lens, zone focusing, a generous depth of field and the X Pro 1′s OVF allow me to get many shots I might otherwise miss while the 35mm/1.4 dilly-dallies around trying to focus. I love that lens and the images it makes, I just don't love that its autofocus is slow enough in bright light to be noticeable and didn't want to stake the evening's results on that lens. Another gripe is that the refresh rate of the EVF on the X Pro 1 gets awfully choppy and grainy the lower the light levels get. In some of the brightly lit shots, it's a non-issue. In the case of the man on his phone in front of the shadowy sidewalk, it was tough to get the image in focus. In fairness, that shot is more about the shapes and shadows than it is a portrait, anyway, but I'm a pretty harsh critic of what I create. So, what's the verdict? Well, heck – I love this camera and lens combo at night, too. Sure, I missed critical focus many times. Sure, people moving around makes for great backgrounds with extra grainy/blurry people. At 1/125, though, I think the results are good enough to share. Post processing is done in LR4.2. Although I'm a fan of black and white, for this exercise I eschewed black and white as I like several of these in color and feel that the colors contribute significantly to several of the images.
All from X Pro 1, Canon FD 24mm/2.8 SSC at f4.0 or f5.6, 1/60 or 1/125, ISO3200 or 6400.
See pictures on gimletsandfilm.wordpress.com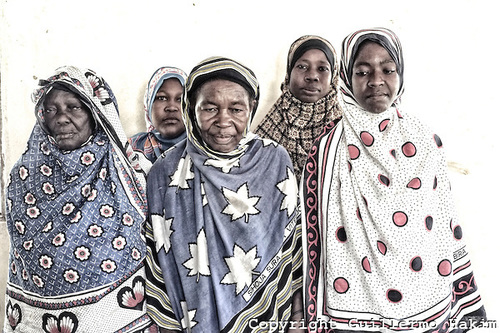 People depicted in this series include students, carpenters, farmers, traders, metal workers, fishermen and textile workers in the informal sector in Zanzibar. All pictures taken with a Fujifilm X Pro-1 with a 35mm F1.4 lens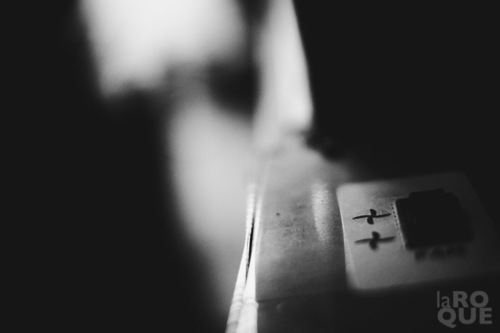 I've been cooped up these past few days, doing all the peripheral messing around that surrounds a photography business. The stuff where you don't get to take pictures. I get itchy when I don't take pictures. You wouldn't like me when I'm itchy…
So this afternoon I took a break and walked around that room in the house where we never spend any time. The one with the furnace and the mess of things we don't use everyday but keep around for some reason. The next season, a camping trip, the kids getting married. Just in case you know? I used the X-Pro1 and an Eye-Fi Pro X2 card I got recently for a job. I needed a way to shoot tethered and this was the only way to do it. It works, although it has a tendency to seriously slow down at times and I haven't yet figured out the reason. Shooting RAW brings it to its knees but the files do get there eventually. Today it worked like a charm: I was shooting monochrome jpegs and using Lightroom's Auto Import watch folder — the pictures were all waiting for me, ready to be edited by the time I sat down at the iMac. Cool…..
UPDATE Nov, 26th: I did some further testing with the Eye-Fi card (btw I'm using the older 8GB Pro X2 not the newer 16GB). Bottom line: if you want to use this for tethered shooting use an ad-hoc network. I'm not talking about a small speed increase, on my network a single raw file transfer went from several minutes (!) to under 30 seconds. JPEGs just zip by. Here's a quick primer on how to create an ad-hoc network on a Mac:
Click the wi-fi icon in the menubar and select Create Network…
Choose a name, select 128 bit security and choose a password. The Mac will create the network and the wi-fi icon will change accordingly.
Once this is done you'll need to add this new network to your Eye-Fi card by plugging it into your computer like you did the first time you set it up. You'll only need to do this once so it's no big deal. One thing to remember: you can't save an ad-hoc network configuration, it needs to be created each time you want to use it. So make sure to note the name and password you entered in Eye-Fi Center and use this every time you create the network — otherwise the card won't regognize it and you'll need to plug it in the computer again.
See on www.laroquephoto.com
Wow, more than 1.000000 clicks on my Scoop.it page this year!
Thank you so much for your supporting :-)
Here some stats about this page:
more than 1150 posts about the Fuji X-Pro1 and X-E1
more than 500 stories about all kind of Fuji X-System Photographers
more than 300 reviews about the Fuji X-Pro1 and X-E1
more than 200 posts about lenses for Fuji X-Systems
more than 100 articles about the aspects of digital photography
If you have great pictures, storys about Fuji Photographers, reviews, tips and tricks, rumors, comparision tests, impressions and more about the Fujifilm X-Pro1 – X-E1 and there lenses, feel free to send me your suggestion :-)
Hope of further collaboration and good light for everyone :-)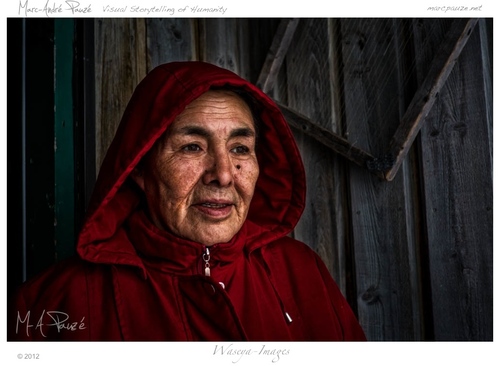 Summary: Alice Annanack Baron, three months after the polar bear attack, greets me on the porch of her house. She is finally back home after many surgeries to her hand and scalp. The bear scalped her and his teeth and claws were just a few centimeters of her temporal artery. She still have nightmares and she is afraid of darkness. Will she ever go back on the land ? She has doubt. Her husband, Tommy, her hero, goes through tough times. Only a month after the attack, he lost a brother to the river, on a hunting trip. As both of them accompany me the door, Alice adds:
"Winter is finally here, she says, like to make sure the summer of her meeting with nanook is something of the past.

About Marc-André Pauzé:
As a health professional and award-winner photographer-documentarist-writer, Marc-André Pauzé has a mission, being a storyteller of the human condition and to bear witness to the eternal struggle for human rights and social justice by combining documentary work with respect to the human dignity of his subjects.

See more on waseyaimages.net