Fuji X-Pro1
Le Fuji X-Pro 1 a été lancé avec 3 optiques lumineuses: 18mm f2 (équivalent 28mm), 35mm f1.4 (équivalent 50mm), 60mm f2.4 macro (équivalent 90mm)… soit à peu près la triplette idéale pour les photographes amateurs de focales fixes. J'ai donc pris l'ensemble, même si côté grand angle j'aurais peut-être préféré quelque chose d'encore plus large (21mm ou 24mm), étant habitué au 17–40mm sur mon 5D. Ca tombe bien, un 14mm sortira justement en janvier, même si je tente d'éviter de faire une collection d'objectifs: on a vite fait de croire que l'on ferait mieux avec "la" focale que l'on a pas, mais c'est oublier qu'on peut déjà faire de bonnes photos avec celles que l'on a :-)
Les 3 optiques sont bien construites, entièrement en métal – aluminium je pense, et pourtant particulièrement légères, à tel point que le 18mm passerait pour un jouet… ce qu'il n'est pas! Chacune arbore une bague de mise au point et – particularité et force du système Fuji, une bague contrôlant l'ouverture de l'objectif. Cette dernière peut être placée en position A pour revenir en mode automatique. Les 2 bagues sont électroniques. Comprenez par cela qu'elles n'actionnent pas directement l'objectif. Comme indiqué dans la première partie, malgré mes appréhensions – et la déception à l'époque du X100 – la mise au point manuelle est tout à fait agréable, surtout depuis les mises à jour du firmware. Fuji est à l'écoute de ses utilisateurs, ce qui mérite d'être salué. La bague d'ouverture, discrètement cranté par tiers de valeurs, est un plaisir à utiliser. Enfin, sur les 3 objectifs, les bagues sont bien dimensionnées et tombent naturellement sous la main.
See full article on www.digitlife.fr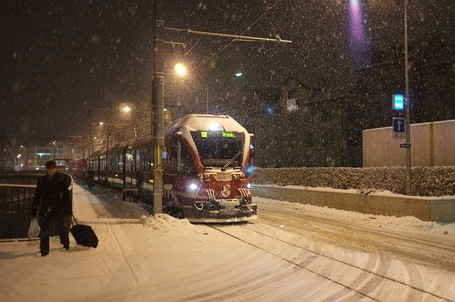 It took a while for my second post in my comparison. The last couple of days have been busy. I've had the chance to shoot the three cameras at some social events here and there – running into many low-light situations. So my next point of comparison is:
Autofocus:
I love the way all three cameras look and handle with all those external controls. And I love the excellent lenses – particularly the Fujinon 35mm 1.4. However, I am again and again frustrated by the performance of the autofocus. From my experience, there is no difference between the Fujifilm X-E1 and the X-Pro1 in terms of autofocus performance with the latest firmware on both cameras. Similar findings have been made elsewhere. Autofocus struggles in low light and with backlit subjects. I came from using manual lenses on a Sony Nex-7, so I am not a "spoiled" DLSR-user, but I somehow feel I am missing much more shots with the Fujifilm X-Pro1 and X-E1 than with manual focussing on the Nex-7 (using focus peaking). I had several situations where the AF (slowly) hunted and my subjects were getting impatient. Of course I am really talking low-light here – shooting around ISO 1600 to 6400 with the lens at 1.4. Quite surprisingly, my impression is that the Fujifilm X100 actually seems to struggle less with autofocus than the other cameras (comparing those with the 35mm 1.4). Maybe the reason is just that the X100 needs to move less glass, so hunting is possibly quicker. Nevertheless, I felt less frustrated with the X100 than with the other two cameras. I would be very interested hearing other peoples thoughts on this.
From the point of view of autofocus performance, I would definitely keep the X100, because the main purpose of that camera (to me) is that it can always with me. For such a camera, I don't expect lightning fast AF performance. However, I would expect a little more from the X-Pro1 and the X-E1.
Autofocus for me is really the one reason that sometimes makes me doubt, whether switching to Fujifilm X system was really the right decision, considering that a small DSLR (e.g. Pentax K-5 II) would just give me much more reliable autofocus. Autofocus is perfectly OK if you shoot outdoors and shoot mainly static or slowly moving subjects. So for one part of my photography this is perfectly OK. However, shooting my children outside, at home or at events is currently another big part of my photography. So I would really like to own a main camera system that can cover both needs……
See Part1
See full article on www.fujifilm-x-opinions.net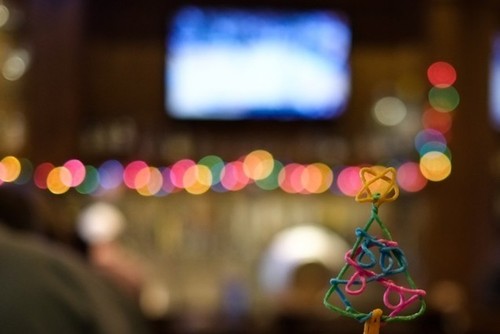 As I mentioned in an earlier blog entry, I decided to pick up a Fujifilm X-Pro1 (and 35mm f/1.4) as a Christmas present to myself. The recent price drop and lens promotion finally got it down to something I could justify (only mildly more than the Fujifilm X-E1). Took it out yesterday for several hours and then woke up ridiculously early this morning to join a photowalk with it. A good way to get used to it in somewhat realistic shooting conditions. The one thing I have yet to do is to shoot with posed subjects, where I often use off-camera flash. Hopefully will get a chance to do that soon and see how it performs.
My initial impressions of the camera, just shooting random objects around the home, were very good. I tried various ISOs and Apertures out. I tried using the OVF and the EVF. I tried using single shot, continuous and manual focusing modes. There are tons of reviews and articles going into great detail about using the camera, so I won't repeat boring technical details. Like other reviews note, the continuous focus mode leaves a lot to be desired. In fact, I found it almost unusable on first attempt. I'll try to research and pick up some pointers online, but I'm not optimistic in that regard.
As to Single shot mode, I found the focus to be faster than I had feared. However, sometimes in low light, even with the assist lamp, the camera struggles to lock focus. But if it can lock focus, I found it extremely reliable. Manual mode was much better than I expected. Being able to use the AE/AF Lock buttom as an AF-ON button (I'm coming from Nikon's D700, so excuse me if the terminology is different elsewhere) to set initial focus, then being able to get a magnified view to fine tune, was very powerful and accurate. I may end up using manual focus mode a great deal. I do hope Fuji adds focus peaking like so many have asked for, as it would make it much faster.
Ergonomics in a camera is really critical, at least in my experience. My D700 is very well thought out, and I can change anything I'm likely to need to on the fly quickly. The X-Pro1 has a great many things that are as well thought out, or even better, than my Nikon. I appreciate the Aperture ring, Exposure Comp button, and Shutter Speed ring. But there are some downsides. Having ISO available by default on the Fn button is pretty good. The problem being, that then means you can't use it for other functions. With ISO as important as shutter speed and aperture, it is a shame that, like on many cameras, it is relegated to being a second class citizen. The Quick Menu design is promising, although I don't see some items I'd like to. I do need to explore more, though. Perhaps some of that is customizable? (doubt it). I do find that having the wheel so far from the Q mode and AE-L/AF-L buttons makes things a little odd when trying to use Q mode or Manual focusing when you have your eye to the viewfinder.
One big complaint is that the self-timer function is buried a bit too far in menus. And apparently it resets to off after awhile(?). (I need to bring a cable release next time, but still, would be nice to be able to access this in a better way when needed).
The other ergonomic complaint is with the focus points. On my Nikon, moving the focus points is always available. On the X-Pro1, I have to hit a button to activate the ability to then let me control the focal point. It really slows things down in my use.
I'm not ready to complain about some other things, because perhaps I'll get the hang of things and it won't impact me. But, I will at least mention that the overloading of buttons in the various view modes was a bit maddening this weekend. I was out shooting and I could not get anything to appear on the rear screen for awhile. I finally figured out that I had hit the view mode and gotten into a mode where it wasn't active.
Anyway, on to using the camera out and about. After getting the hang of things around the house, we ventured out yesterday and my camera stayed around my neck (where I barely noticed it). We walked around downtown on a very bright day, then headed indoors to lunch. The shadow abstract shot was from downtown, with the bokeh and the older man in the bar shot were from lunch. With the bokeh shot, I had a little trouble focusing on the "tree", but once it locked on, I was good. I framed it very loosely, so cropped a good portion out, which explains why it may look a tad noisy. Still, well controlled noise. And beautiful bokeh.
I found the older gentlemen interesting, especially with the way the laptop screen was illuminated his face. Nailing focus with autofocus proved troublesome, so I decided to try out manual focusing. It worked great in this situation, allowing me to get his face crisply in focus. Good thing he was still. If this had been, say, a performer on stage singing or playing guitar, it most likely would not have been doable.
The shot of the fence looked like a good opportunity to see how the out-of-focus areas would render in a daylight situation without all the pinpoint light bokeh of the earlier shot. I really like how creamy the bokeh is here.
I also managed to get my son to sit still how long enough for me to focus on him and snap a shot, so I could see how a person's face and skin tone are rendered using the in-camera film simulation jpeg modes (using Pro Neg Std here). Unless I can get continuous focus working, I doubt I'm going to be getting a lot of candid pictures of my son, though, and that is unfortunate. Still, I like the skin tones.
Returning home from being out all day, we stopped a lake that we drive by near our home. We had a very nice sunset, and I probably should have switched to Velvia mode instead of sticking to my Pro Neg Standard jpeg setting. I still like the photo I got, though. I also really appreciated the horizon level on the display since I was shooting handheld.
I got up before dawn and walked along a river greenway trail for a few hours this morning. Where I'd been mainly shooting near wide open and only shooting handheld yesterday, today I was stopped down to f/11 and using a tripod for everything (as well as shooting raw). That brings up another complaint. I have to remove my tripod plate to get the battery and memory card out of the camera. That is a huge flaw.
The other guys I was shooting with had long lenses and ultra wides. I was having to work a little harder to find good shots with a normal range prime. I got a handful of shots I was happy with. Although I do think it is ironic that my favorite shot today from my $1700 setup looks like it came from my $20 Holga. Jokes aside, I was able to get some really nice, filmlike looks out of the raw files using Lightroom. I know there are a lot of complaints right now about the raw support in Lightroom, but luckily it wasn't an issue for me with these files (Although, really, everything was pretty gray, so I converted many to b&w. We'll see about color smearing once I shoot a model with a colorful outfit).
All in all, I'm impressed. I'm pretty sure I'll get used to the quirks and come to really love this camera. It has only been two days, and like I said, I haven't used strobes with it or really shot much in the way of people yet. I'm sure the sync speed slowness with frustrate me, once I do. It will be interesting to see how much, if any, this can replace my D700 for that sort of work. That isn't why I got it, but it is the cherry on top if it works out.
Hopefully I'll get to try that soon and report back here.
See original article and more pictures on rodneyboles.com
Home to the largest carnival in the world, the fabled Carnaval and set enviably amongst the stunning natural surrounds of Guanabara Bay, Rio de Janeiro is the most visited city in South America. The stomping ground of the rich and famous as well as the more budget constrained traveller, Rio was the next stop for us after São Paulo along the well worn tourist trail..
We prepared for our arrival in Rio by watching José Padilha's Tropa de Elite (gang violence in Rio and the elite police squad tasked to combat them), City of God (gang violence in the Cicade de Deus suburb of Rio) and Rio, the animated feature. Not sure to expect drug lords with AK-47s ruling the streets and street kids toting handguns or colourful macaws singing and dancing along to a Samba beat when we arrived, we got off the bus with expectations for pretty much both ends of the spectrum.
I have to report that fortunately (unfortunately?) we saw neither, the few macaws that we saw at Jardim Botanico were gorged full on bananas and lazily preening themselves, they could hardly be bothered to fly, let alone sing and dance, and the kids we saw on the beach were more interested in selling us Caipirinhas than crack coccaine. We hear that things have been cleaned up significantly in recents times, ostensibly for the upcoming World Cup and Olympics and that favelas, traditionally the hotbed of crime, had mostly been 'pacified'.
Caipirinhas for 5 reals on the beach anyone?
See full article and more pictures on handcarryonly.com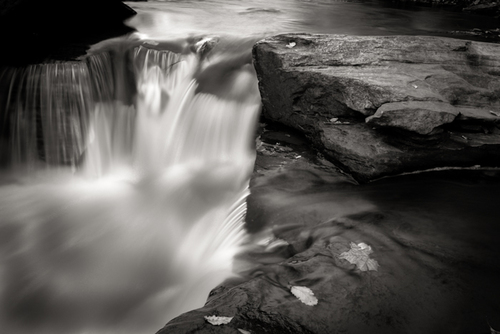 I've really enjoyed working on my long exposure photography technique. I wrote about it here recently. The image above is another long exposure image of moving water on Vickery Creek in Roswell, Georgia. I've taken a number of long exposure images in my day but it's only been recently that I've tried to make images that have some artistic value, particularly in the realm of black & white images. That means I've spent time focusing on the proper balance of tone across the image and I've ensured that there is detail and texture in the water. Since the eye is immediately drawn to the brightest part of an image, nothing detracts more from an otherwise fantastic image than blown out highlights in the water.
Long Exposure Photography Equipment and Processing
For this image, I used the tripod mounted Fuji X-Pro 1 with the Fuji XF 18mm F/2.0 lens. In addition, I used a 6 stop B+W Neutral Density filter to allow me to slow the exposure down. Exposure was +1/3 of a stop for 3.5 seconds at F/8 and ISO 200. One of the great things about a tripod is that it really slows down the composition effort when making a photograph. I've found that while it can be a pain to lug the tripod around, my images tend to be better because I have to slow down and concentrate more on what I'm creating. This image was processed through Lightroom 4 where I applied a preset for black & white long exposures.
See full artiecle on www.fstopguy.com
The Fujifilm X (APS-C) "trinity" is complete! Within a couple of weeks I went from having no camera at all (I had just sold my Sony Nex-7 and was waiting for the Fujifilm X-E1) to having the complete set of Fujifilm X cameras with APS-C sensor. Just a quick look back, why this happened:
The Sony Nex-7 was a nice and very capable camera, but it somehow just felt bit more like a computer than a camera and it wasn't that great at high ISO. It seemed to have just a bit too many pixels for the size of the sensor.
Then I read about the Fujifilm X-E1 and felt that this would be a great camera for my needs. At the same time I had also considered an X100 as a camera to have always with me. However, I couldn't justify the cost (knowing that the X-E1 was on order). Just one week after I had received my Fujifilm X-E1, I happened to see a great offer for an almost brand new X100 on ebay for something like 500 USD. So I made up my mind and bought the X100 and – as I wrote in another post – fell in love with this camera (more so than with the X-E1). Despite some small quirks, the X100 (with the latest firmware) feels like an extremely well thought-out camera. And in my opinion the X100 is surprisingly responsive. Actually, it feels more responsive than my X-E1 with the Fujinon 35mm – probably due to heavier glass that has to be moved in the 35mm lens. One of the reasons why I fell in love with the X100 was the great optical viewfinder which brought back fond memories of shooting with rangefinder film cameras some 15 years ago. This made me think if the X-Pro1 wouldn't a better choice for me, because it shares the nice optical viewfinder (OVF) with the X100…..
See full review on www.fujifilm-x-opinions.net
Nearly 3 months ago I swapped all my DSLR gear for the Fujifilm X-Pro1 as I mentioned in my earlier posts. I'm now 2278 shots in and this post shows you the gear that I'm using along with the X-Pro1 body. Also included in this post is an overview of the settings that I'm using to get the most out of the X-pro1 in terms of speed, battery life and image quality……
FUJINON FUJINON FUJINON!
High quality lenses, probably the only thing I really care about when I'm looking for a new camera body. The last few years I've only shot with Zeiss glass on the Nikon and Hasselblad and it's hard to go back to the 'regular' brand connected lenses. Luckily Fujifilm has a long history in making great lenses for their own 35mm and 120 film bodies and Hasselblad H series. At this moment Fuji released 3 Fujinon primes and 1 zoom lens for the X-mount.
I started with the 35mm 1.4 on the X-Pro1 because it had the same equivalent as a 50mm on the D700. The 40° field of view that you get from the 35mm is baked in my head so making this my first lens was a no-brainer. It's all metal casing makes this lens feel like the Zeiss glass that I used to own and it certainly adds a decent amount of weight to the body. Optically it's about the same as the Zeiss only with less CA and better sharpness in the center and corners! Shooting in small spaces or interiors with a '50' has been killing me since the beginning but I never wanted to invest in a wide angle prime because I married to the '50'. BUT I became the owner of the 18mm last month. I haven't reached the 100 mark with the 18mm, so the only thing that I can say is that it's a lovely tiny lightweight pancake. It's not as sharp as the 35mm in the corners but the AF performance is better.
All the X-mount lenses feature AF/MF, a focus ring and Aperture ring. Aperture settings are changed on the lens and not on the body. The AF performance is okay once you get used to it but the wired MF is a joke. Wired MF means that the focus ring sends a digital signal to the body and the body forwards the action to the AF motor. The result? a 1 second lag in the actual focus action and a 9000° ratation angle from close to infinity.
See full article and pictures on vetpan.de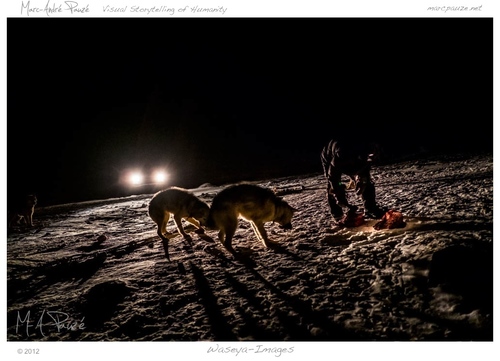 At the end of the day, on the now iced shore of the Hudson Strait, the dogs are hungry. They are chained on the edge of the village because they are inuit dogs sleds, specially trained for the hard life of traditional sled pulling and race. As the sunset below the mountains, the cold and dark night sets.
Johnny Angnatuk from Quaqtaq drive his truck to get near the pack. He comes to feed them and they know it. They pull on their chain, anxious to see what he is bringing.
Tonight, it's going to be frozen seal meat. He cut big piece with his ax and the dog get their share.
Johnny has been training his team for five years for the Ivakkak race, a traditional dog sledding race of 300-500 km in the harsh winter of Nunavik. Not satisfied with his last year performance because of a too young team, he hopes that they will be stronger this year, led by the big "Kajuk" (The Brown one).
See on waseyaimages.net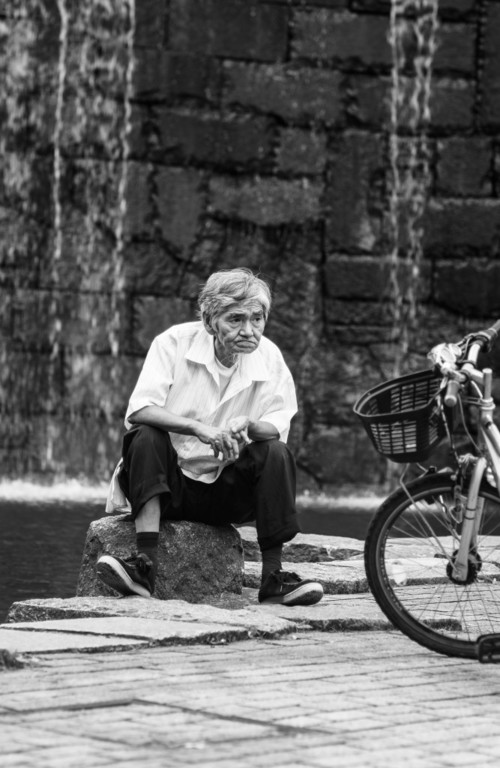 Deandre Scott is a a friend and photographer in Tokyo, whom I often bump into in the street. He shoots both digital and film. For a while now he has been shooting the X-Pro 1 and I wanted to get his thoughts on the camera. And here they are. Thanks Deandre
The Fuji X-Pro is a camera that you must cater to your particular style shooting. It can frustrate you at times but this frustration mainly is due to the focus by wire auto focus system. Imo that is truly the only down side of the camera. If you are thinking of purchasing the X-Pro 1 one and expecting fast auto focus this might not be the camera for you. But, if you are a person who likes to take your time and compose your image through the view finder you will feel right at home with the X-Pro.
See on japancamerahunter.com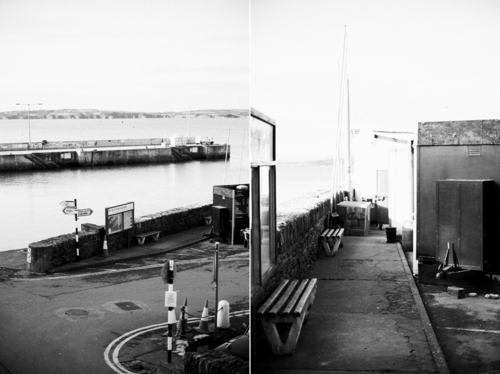 Baltimore is a cozy little village in western County Cork, Ireland. It is the main village in the parish of Rath and the Islands, the southernmost parish in Ireland. It is the main ferry port to Sherkin Island, Cape Clear Island and the eastern side of Roaring Water Bay (Loch Trasna) and Carbery's Hundred Isles. And mostly, it's only about 10 Minutes away from where we live.
The last time Rebecca and I went to Baltimore was in August 2012. This time it was completely quiet. No tourists around, only a couple of locals and some fishermen. I liked the atmosphere a lot.
All the shots below were taken with the Fuji X-Pro1 and the Fujinon 35mm 1.4 lens
See more pictures on www.johnnypatience.com