Fuji X-Pro1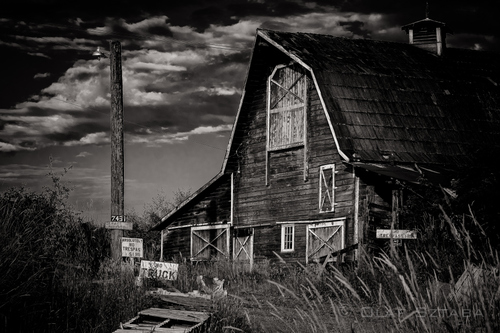 With the surge in digital imaging technology, nearly everyone has gained access to the world of photography. One would think that the elimination of cost barriers, ease of use and abundance of processes would yield a large amount of exceptional work.
Quite the opposite! Photography has become a form of visual "fast food." You don't need to look far to find an avalanche of images: barbeque photos, birthday photos, parties, flowers, sunsets, sunrises etc. The majority of snapshots are taken without much thought and without any artistic or visual effort – just for the sake of taking them. After all, it is so easy to press the button, again and again and again…
But this is only a half the problem. Then, all these photographs are being constantly uploaded on the Internet – not for private viewing – they are there for others to enjoy too. Blurry photos are not a problem, ten of the same photo of a barbeque, not a problem. After all, you might want to see the grill and the meat on it from all angles. I guess you get my point.
What is the solution to this hysteria of snapping and sharing? Unfortunately there is none. There is, however, one area of photography that has remained relatively unaffected by this epidemic – it is a black and white photography. Why has black and white photography remained relatively immune to this problem? Because it requires some effort!
I was lucky enough to start my photographic life journey with black and white film not by the choice but through necessity. Back then in communist Poland it was difficult to get film – black and white was the most accessible and cheapest. Stripped from the distraction of colour I had to focus on the importance of light, my subject and emotions.
Even today with all the wonderful tools at our disposal, I believe the best way to learn the art of photography is by starting with black and white imagery.
Black and white is both the simplest and most sophisticated of photographic disciplines. When there is no distraction in terms of colour you are forced to compose, search for the right light, experiment and focus on the subject and its emotions. You take light and transform it into lines and shapes. You wait for a decisive moment and start arranging or eliminating the elements to create one whole – your vision. Brainless snapping has no place in this process. Ted Grant said, "When you photograph people in colour, you photograph their clothes. But when you photograph people in black and white, you photograph their souls!" I could easily extend this line of thought to other genres of photography. Look at Ansel Adams's landscape masterpieces. Just shades and lines – it's raw, it's honest, it's beautiful. No colour necessary!
While colour has its place, in the hands of a photo snapper it can become a masquerade or visual fast food. Have you ever wondered why there are so many ads with sunsets? They are easy to consume!
Don't get me wrong – I like colour and there are many brilliant photographers that use the colour palette with stunning results. In fact, the majority of my own work is in colour.
At the same time I found colourful photographs are easier to take. Sometimes the lack of composition or a weak subject could be masked with spectacular colours. You don't need to indulge in a photograph. You don't need to connect intellectually and visually with the photo – it is just there. Very often you hear people say, "What amazing colours!" The rest is not important.
It is very different with a good black & white image. Colour, your main distraction, is out of sight. Your senses immediately awaken to search for something more, something deeper and more profound. You look for forms, shapes and lines. You start de-coding the message. It takes effort to process the photographer's message, to interpret those lines and shapes. It is a much richer experience.
So each time you find yourself at an artistic crossroads or feel a lack of inspiration, go back to seeing in black and white. You will be amazed how much better your photographic vision will get. Even your colour work will gain a new perspective and freshness.
All images but last two taken with the Fuji X-Pro1.
See more picture on olafphoto.wordpress.com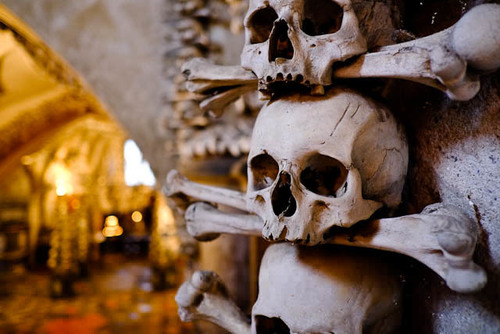 The Sedlec Ossuary- or "Bone Church", located in the town of Kutna Hora, an hour or so from Prague, is amazing for two reasons. First, it's decorated with the bones of 70,000 dead plague infected humans. Second, Sedlec Ossuary was the subject of an article I did on the very first day of Yomadic. And well, that first post is the only page on Yomadic where nobody left a single comment. I took this to heart. There was only one thing to do. A couple of weeks ago, I returned to the Sedlec Ossuary, to redeem myself.
The prospect of re-visiting the Sedlec Ossuary, in the unassuming town of Kutna Hora, reminded me that I need to get back to China. I'm digressing, but remind me to tell you about the whole China tours incident of 2006. I have unfinished business in China, lets just leave it at that. For today, it's all about human bones.
That first Sedlec Ossuary article was entirely presented with grainy, moody, good old fashioned black and white film (film that was produced locally in the Czech Republic no less). I felt the result perfectly complimented the mood of the somewhat macabre and mysterious Sedlec Ossuary. This time around, I used my Fuji Xpro1, a digital camera. But, it almost didn't work out this way.
See more pictures on www.yomadic.com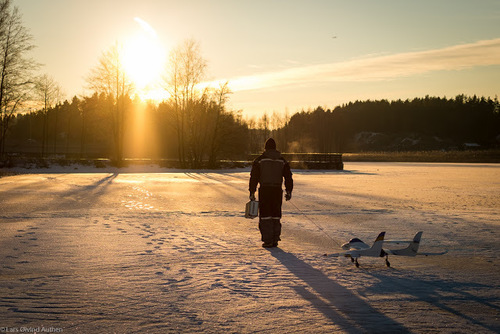 On a beautiful sunny winters day, with temperatures down to -14 degrees celcius, I took my Fujifilm X-Pro 1 with the XF35 F/1.4 lens out for a test.

I was interested to see how it would perform in the cold, and how it would handle shooting not so static objects – like RC planes and people. I'm quite happy with the results. The autofocus handled itself well, and I did not experience any shutter lag. The only thing slowing down were my fingers from the cold :) These are some of the results. All photos were shot with the Fujifilm X-pro 1 and the 35mm lens in RAW mode, and processed in Lightroom 4.2.
See more pictures on lakeviewman.blogspot.no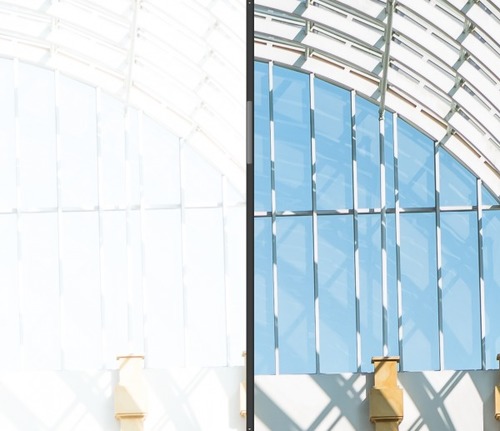 As many of you know that owned the Fuji X-Pro 1 almost the day the camera arrived to the shelves of any camera store. I'm still amazed at how well the camera performs against any DSLR (I even sold my 5D MKII as the files were inferior to the X-pro files), but there is the ever struggles with the RAF RAW files from the X-pro that no RAW editor can convert the files properly. Capture One is saying that C1 7 will be fully taking advantage of the sensor shortly, but in the mean time I still use Adobe Lightroom to convert my files.

Here is a great example of how much highlight recovery the X-pro has in terms of it's dynamic range. I've heard that the X-pro was better as recovering highlight vs pushing shadows. So I thought lets test this out at the mall with a skylight rooftop. I've shot the image at with the 35mm, f/4, and 800 ISO. From Lightroom you can see that I've blown out more than 50% of the roof top and parts of the walls. After working on the image in Lightroom you can see in the before after picture how much you can pull from the blown highlights. I'll say again and again to anyone looking to purchase this camera, the images that you get are truly rewarding!
See on www.hfortysixit.com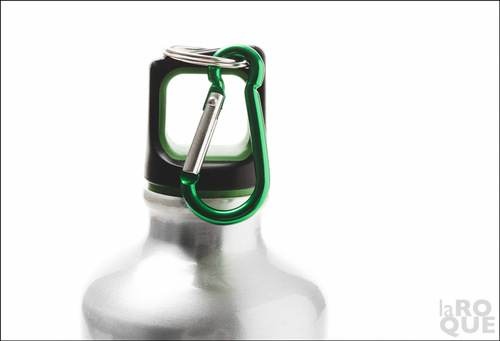 I've read a few reviews of the X-Pro1 dismissing its use in the studio, confining it purely to the realm of event and documentary photography. Obviously this a genre at which it excels and the core of the system's philosophy. But as most of you know these cameras have now become my main system, not merely a fun add-on. Which means they ARE used for studio jobs. All kinds of studio jobs.
I recently did a shoot for Serdy Media, a production company which owns several specialized TV stations in Quebec — namely Zeste and Évasion, the french food and travel channels. This was a studio product shoot for their new online boutiques. After thoroughly testing the setup, I decided to again forego my Nikon kit and do the entire session using only the X-Pro1 and the 35mm Fujinon XF f/1.4 lens. It worked beautifully.

The X-Pro1 actually has several things going for it for this type of work:
The ability to use the rear LCD for live view without changing how you usually work with the camera.
The two zoom levels with built-in sharpening to pinpoint the focus.
Large focus point coverage.
Horizon line and framing guides.
The ability to switch the same lens to macro mode for detail shots.
No mirror to deal with. Combined with the timer function this is as stable as it gets.

All of this makes for a very easy going experience and allows for extremely precise work. The two points of contention when it comes to shooting this camera for studio and/or flash photography are 1) sync speed and 2) tethering. The sync speed obviously wasn't an issue in this case. As for tethering, I've discussed my solution in another post already: an Eye-Fi Pro X2 card. To be honest this was definitely the weakest link in the chain, and I was very fortunate to work with a client who didn't mind the glacial speed at which photos were getting transferred to the computer. But I didn't like it. I made jokes about it but it bugged the hell out of me the entire time. I'm glad further testing has revealed an ad-hoc network to be exponentially faster. I won't get caught with this problem again.
See full article and more pictures on www.laroquephoto.com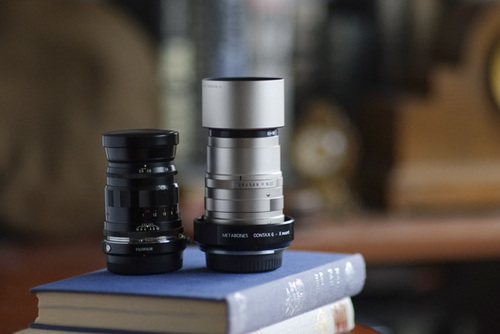 After having read thread on Fuji X forum asking advice of an 85-90mm for the X Pro 1. As usual there were a number of opinions expressed. This inspired me to do a little comparison of what I had to see the differences. Nothing technical here just one set up. With a minimum focus distance for each lens and a shot at between 1 meter fifty and one meter eighty. The three lenses are A Nikkor 85mm f/1.4 AF-D, Zeiss / Contax G 90mm f/2.8 and a Voigtlander 75mm f/2.5. All were shot wide open with the exception of an additional series at f/2.8 for the Nikkor. ISO was at 2500. Handheld focused using the 3X magnifier, focused on the aperture setting. Straight out of camera jpeg, no sharpening, no adjustments of any kind, just size reduction. A pity I did not have the one lens that was brought in the thread, an Leica 90mm Elmarit, oh well maybe next time.
See on gambofoto.blogspot.nl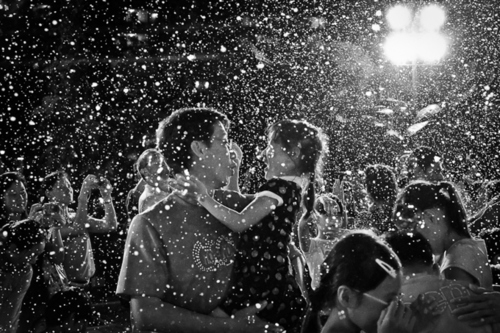 The Xpro-1 X-trans sensor is well known for superb high ISO performance. Most photographers have tested the Xpro-1 up to ISO 6400 with little or known issues with noise in the photos. For this week's project, I decide to push the ISO of the Xpro-1 to 12800, pushing the Xpro-1 out of the "tested" comfort zone. All the photos are taken at a Christmas celebration event – Snow and Bubbles fun, held at a shopping mall nearby (Ang Mo Kio hub). As it is all year Summer where I live (Singapore), most kids can only see snow when they travel overseas, hence the excitement displayed in these machine generated foams and bubbles.
See on lucpher.wordpress.com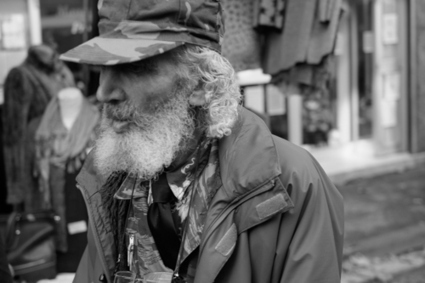 Most street scenes worth photographing happen only a couple of meters in front of you. At that distance the X-Pro1 AF really can not keep pace with the movement of the subject, at least not with the 35mm/1.4. To be fair the X-Pro 1 is not alone in this as the subject's speed of movement across the frame at short distances is tough for most cameras to keep up with…
When shooting candid shots the camera just has to get out of the way,  you don't want any distractions or delays. The Ultron combined with the X-Pro1 almost achieves that goal. There is no shutter lag and framing is easy through the EVF. An inaccurate focus distance however is a major distraction, and it took me most of the morning to start to get to grips with it. I am sure if I were to stick at it then it would become second nature. If my other M mount lenses would all behave slightly differently in this regard it would make working with this adapter a big distraction.
The image quality however  I think  is quite fine for this type of work, and the look is quite different to the Fuji glass. I think it is a combination that is worth continuing to experiment with.
As for manual focusing….lets face it the X-Pro1 is really a AF camera. Lets hope the new range of Fuji lenses perform better in the AF department.
See full review on wideanglecafe.wordpress.com
I have had the Fuji X-Pro 1 and the 18mm, 35mm & 60mm lenses since March this year but most of that time was spent in Cambodia.
Last month I was back in Melbourne, Australia and had the chance to shoot with the X-Pro 1 in a more modern, urban setting. All of these photos were taken with the 18mm and it captured Melbourne's summer light, colour and vibrance beautifully.
The 18mm is my walkaround lens and because it's so versatile i always leave the rest of the kit at home.
See more pictures on 500px.com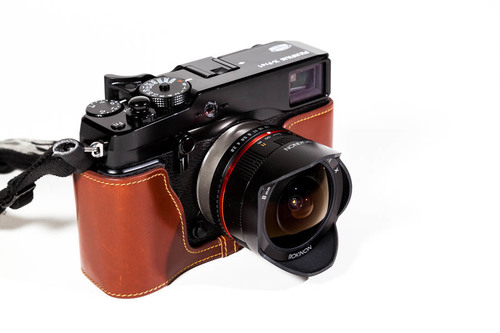 Samyang announced that they were going to produce some lenses for the Fuji X-Mount and that was good news to me, they have made quality lenses for DSLRS so I was interested to take a look at what they had to offer for the X-Pro 1. The first in a line of X-Mount lenses,the 8mm f2.8 fisheye is a smaller version of the lens used on DSLRS. The original DSLR lens is designed for an APS sized sensor, but I found it also worked quite well on a full frame camera if you removed the lens shade. I searched on the internet and did not see a lot of examples with the X-Pro 1, so I decided to rent one to give it a test drive. I have been using Lensrentals.com as my main provider for rental gear, they have been great to deal with and I recommend them highly. When I saw they had the Samyang 8mm fisheye in stock, I placed my order. I usually like to rent something before buying, especially if I am not sure I am going to really want it, also to test performance and quality. Sometimes I am just curious. Below are some images of the lens on my X-Pro 1. Lensrentals.com had in stock one of the rebranded lenses. Samyang sells under their name, as well as being rebranded by Rokinon and other lens brands. The quality is the same. Samyang is a Korean based manufacturer that has some excellent optical quality lenses available for affordable prices. I have their 14mm f2.8 and 8mm f3.5 lens for Canon EOS and have been really pleased with the build and optical quality, the images have been really great from these two lenses. My only real issue with them is they lack the chip to transfer the information about the lens to the camera, so the camera does not know what lens you have on, or what the focal length, or what aperture is currently set. They do offer that for some Nikon lenses, I sure wish they would offer it for Canon! The Fuji X-Pro 1 is no exception, there is no communication with the camera. Luckily the X-Pro 1 allows you to set a focal length from the menu but you still do not get the aperture information. Bummer! ….
See full review on www.aps-photo.com