Fuji X-Pro1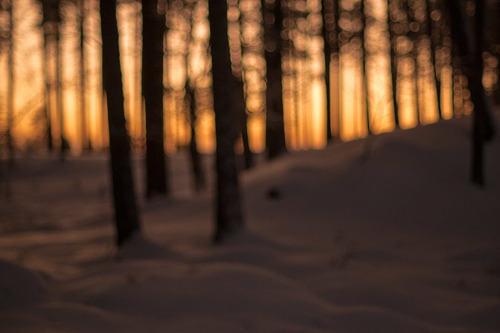 "From 11th. of August 2012 I starting to shoot with Fuji X-Pro1 and four lenses." Juha Periniva
Great pictures by Juha Periniva from Finland – enjoy!
See more pictures on lapinluonto.kuvat.fi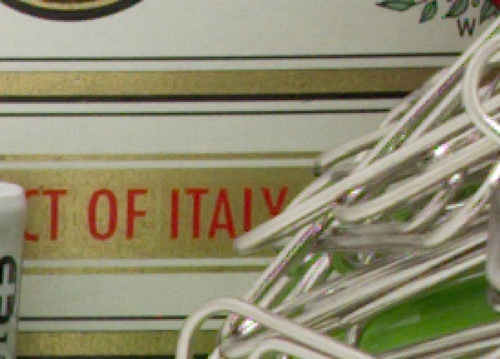 In a previous post, I has mentioned the existence of a "new product". Well, AccuRaw is now in a closed beta. AccuRaw isn't of course aimed at the X-Pro specifically. AccuRaw is, as its name suggests, intended to deliver technically accurate raw conversion rather than the "Hollywood colors" conversions that most current raw developers deliver by default. But one part of what AccuRaw does to to give very fined grained control over the internal operation of the demosaic process. Specifically, it has sliders that control artifact suppression in luminance and chrominance, and post-demosaic chroma filtration. So you can tune the demosaic to suit your camera, the nature of the subject, etc, rather than have the one-size-fits-all of the mainstream raw developers.
Of course, this makes AccuRaw potentially useful to owners of camera with X-Trans sensors. So here's a quick comparison showing AccuRaw vs the other guys….
See full article on chromasoft.blogspot.de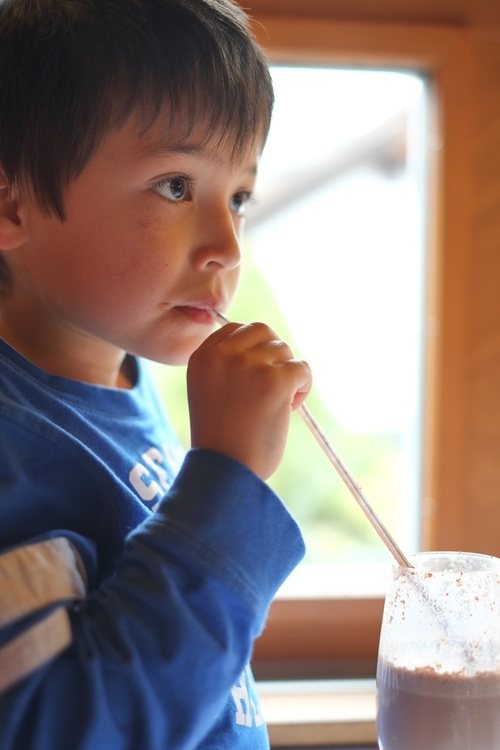 The EVFs on the X-Pro1 and the X100 seem to be the same. At least I cannot see a difference. The X100 is slightly easier to look into, but the difference is very small. Both viewfinders are quite nice featuring a 1,440,000-dots color LCD panel.
The X-E1's EVF has a 2,360,000-dot OLED. So there are quite a few more dots. The difference in dots seems very large, but in the real world, I don't find the difference to be huge. The X-E1 does have an edge here, but it's not that much in my view.
The X-E1 is said to have the same EVF as the Sony Nex-7/-6. I used to own a Sony Nex-7, so I can compare a little. On the Nex-7, the EVF had a faster refresh rate (much better than on the X-E1), but on the other hand, the image becomes quite noisy in low light. The X-E1 seems much better here. I'd really love to have the refresh rate of the Nex-7 combined with the low noise of the X-E1……
See on www.fujifilm-x-opinions.net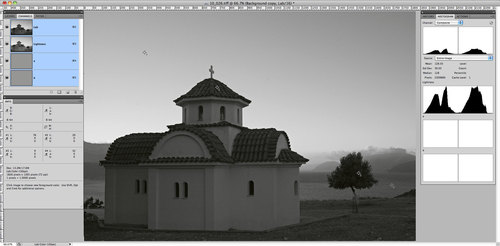 LibRaw have been updated to last 0.15 Beta 3.
LibRaw adds support for 11 new cameras:

Canon: G15, S110, SX50, 6D and EOS M
Casio: EX-ZR100
Fujifilm: F800EXR, XF1, X-E1
Leica: D-LUX6 and V-LUX4
Nikon: 1 J2, 1 V2, D600, P7700
Olympus: E-PL5, E-PM2, XZ-2
Panasonic: FZ200, GH3, LX7, G5
Pentax: K-5 II, K-5 IIs, K-30, Q10
Samsung: EX2F
Sony: SLT-A99, NEX-5R, NEX-6, RX-1
Source code for Unix (Linux, Mac OS X, FreeBSD) and Windows (32 and 64 bits).

Download page:
http://www.libraw.org/download

See LibRaw website on www.libraw.org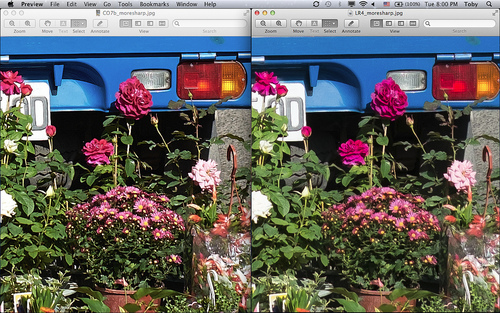 This evening I installed Phase One Capture One 7.0.2 beta and ran some test with Fuji X-Trans RAW files in comparison with Adobe's Lightroom 4.2. The test was simple, I grabbed an existing RAF file, imported and exported it in LR4.2 and CO7.0.2b. Then I took the same file and added some extra sharpening and exported it again. No other edits were done.One thing I have noticed with X-Trans RAW files in LR is you can't sharpen them much before the image becomes swirled and painting-like. This didn't happen with CO7b. Here are some after I did what I would consider normal sharpening for this shot. I've not used Capture One software before but it is all self explanatory. It opened, zoomed and edited Fuji RAW files much faster than LR4.2. I would say CO and LR are both about the same for ease of use, not something I would say for Silkypix…
See more pictures on www.seriouscompacts.com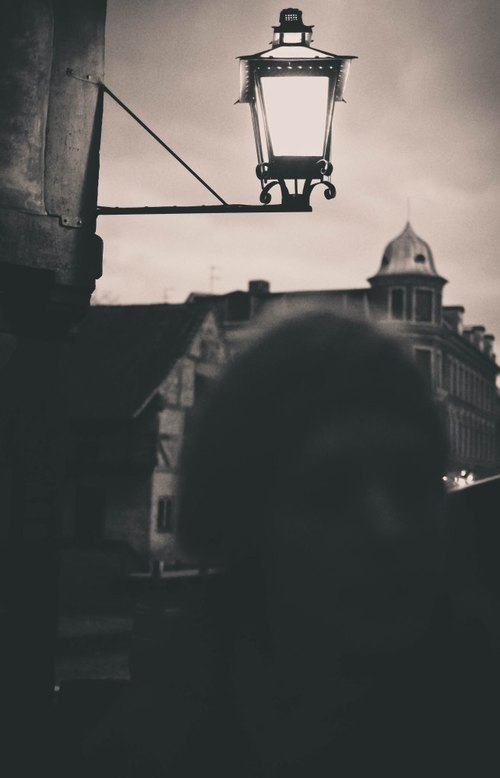 Took a trip way back down memory lane today. In Århus, we have a huge 1:1 scale museum depicting old city life around the 1900′s. Some great scenery to be found there. I gave the images an authentic S-Curve processing to make them look dated. I think they turned out quite well. All images shot with X-Pro1 w/35mm f1.4 lens.

Thomas Menk's insight:
Dr. Jonas Dyhr Rask is a Street Photographer from Aarhus (Denmark)
See more pictures on jonasraskphotography.com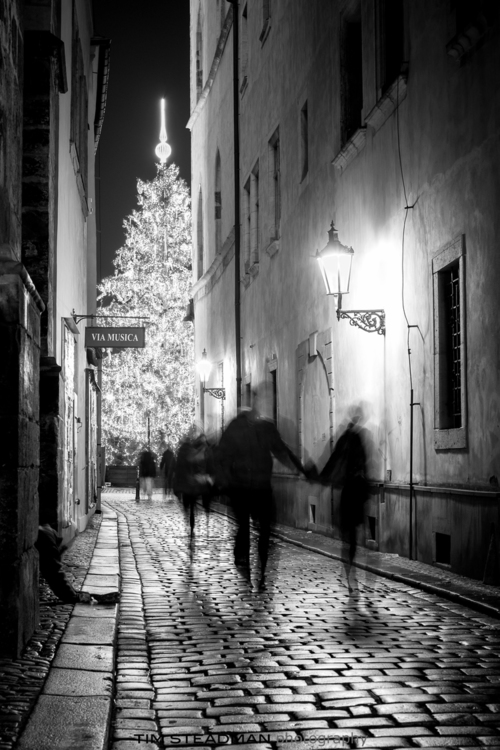 Below are a few photos taken in Prague during the Christmas Market this past week.  It is a magical city that really turns on its charm during the Christmas season (maybe except for the time the local school kids danced to Gangnam style on the large stage :) ).  All photos taken with the Fuji X Pro-1 with 18mm or 35mm lens.  Photos processed in Lightroom.
Tim Steadman is a freelance photographer based in New Delhi, India, specializing in portrait and travel documentary photography.
See more pictures on timsteadmantravel.squarespace.com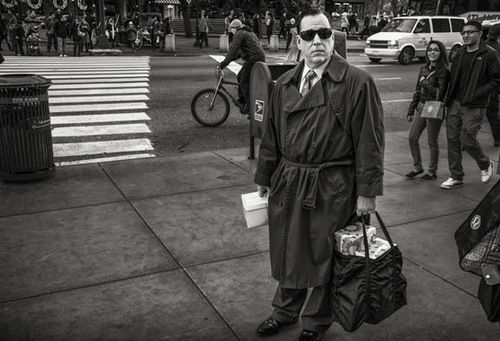 After reviewing my images from my outing on the streets of New York, one thing is very clear to me. I need more time with this lens to get my zoom/longer focal length chops back to snuff.
Drat it! I guess I'll just have to go out and shoot a lot more. Just to recap what I said yesterday: the focus speed is very good at 18mm and 35mm but a little slower (not by a big factor) at 55mm, the IOS (image stabilization) works extraordinarily well so that I can hand hold at 1/30th second and get good shots, I miss not having the aperture indications on the aperture ring but as this is a variable aperture lens (f2.8-f4) those indications would be meaningless, and the lens hood mounting leaves something to be desired in terms of a secure fit on the front of the lens.
The images below were shot RAW, processed minimally in Lightroom and then put through my workflow with NIK filters. The first two shots below were at a focal length of 18mm, f6.4, and 1/125th second. Since I keep my camera set on auto ISO it varies – the first shot was at ISO 5000 and the second at ISO 6400. In my film days an ISO of 6400 would have resulted in practically no definition in the small details. The first NIK processing is with Dfine to manage the contrast noise, then into Color Efex Pro 4 to optimize the color contrast with my special (wink wink) tweaks, and lastly into Silver Efex Pro 2 for the conversion also with my special (wink wink wink) tweaks.
In the first two images, the woman on the right was quite striking looking (nothing gets my camera finger more twitchy than a pretty lady) and yet so sad…..
See on genelowinger.blogspot.com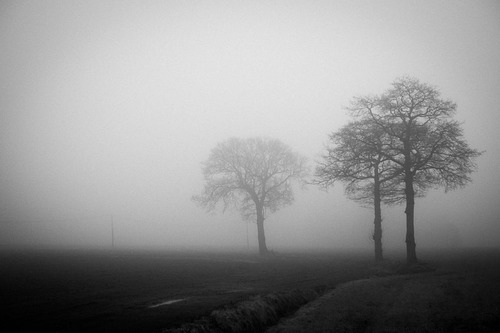 I drive 8 times a week through the Belgium countryside. Always the same road. This morning the fog was so beautiful I had to photograph it. The Fuji X-pro1 is so small it is always with me. The 35mm did the rest. B&W conversion in Ligthroom.
See more pictures on michielfokkema.wordpress.com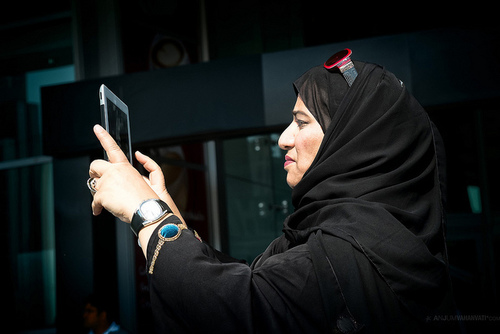 For most people Fuji might not sound like a worthy contender when they consider getting a camera in the world of Nikon's and Canon's. Where it is always about the big 2, Fuji hit the sweet spot since the launch of X100 which I have been drooling over for a long time. Since the X100, there has been X10, X-Pro 1 and very recently X-E1. You don't say No to Fuji when you are offered to take the amazing X-Pro 1 for a ride. Thanks to my friend Brian for recommending me to Fujifilm Middle East and a big thanks to Fujifilm ME for letting me have the X-Pro 1 along with the fantastic prime lenses to cover the 41st National Day Celebrations in the UAE.Its been a couple of weeks with the equipment and I was surprised how my initial 'jeez' changed to 'omg' in a short while when you spend some time the the camera. I am primarily a Nikon user along with my always in the bag cam being a m4/3 lumix. I do keep trying various brands very often, so I didn't really need to open up the users manual to figure out the X-Pro. Most stuff you need is right there at your finger tips. All we basically need for making a picture is a good eye and nailing down the exposure triangle (Aperture, Shutter, ISO). Selecting focus points could have been improved as its a bit of hassle to dig in deep. And how I wish I had spare set of batteries for that day. Focusing, a bit on the slower side but you get used to it and can figure out how to make it behave to your liking. Patience pays off when the images pop up on you big screen. The X-Pro 1 has been in the market for a while now and there will be enough reviews that show the Pros & Cons, so I don't have to talk about most of the things all over again……
See full article on anjumvahanvati.com