Fuji X-Pro1
XE-1 and X-Pro1 pictures for the "pictures of the week" on Fuji-X.com (French).
Voici la sélection de cette semaine avec quelques heures de retards… Et oui c'est cela d'être le seul à bord du navire parfois on arrive pas à temps ! Bref, voici une nouvelle sélection entièrement en noir & blanc et oui pour changer comme diraient certains… Mais je dois dire que parmi le très grand nombre de contributions de cette semaine c'est ces quelques clichés qui ont attiré et intrigué mon regard et le noir et blanc n'est qu'une coïncidence artistique. D'ailleurs je tiens à remercier tous les contributeurs car le groupe Flickr prend une ampleur considérable et il est désormais bien difficile de sélectionner les photographies tellement elles sont nombreuses et de qualité, donc un grand merci ! Les photographies suivantes ont été réalisées avec des X100, X-E1 et X-Pro1, prochainement nous commencerons à voir fleurir les premières photographies effectuées avec le X100S de quoi nous donner une raison de plus d'attendre avec hâte le printemps ! Rendez-vous la semaine prochaine pour une nouvelle sélection.
See more pictures on www.fuji-x.com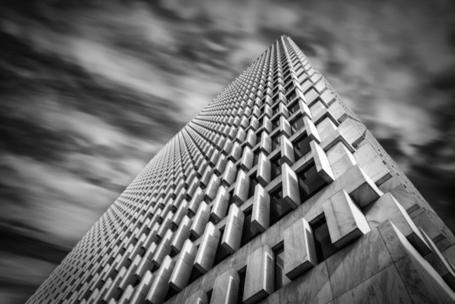 Architectural photography has always been one of my great interests. Capturing the essence of what an architect was envisioning when a plan was created can be challenging in a number of ways. Architectural photography requires you to take perspective into account as well as surrounding distractions as you attempt to create the image.
The Story
Pictured above is another SunTrust Bank building in downtown Atlanta. As much time as I've spent around their facilities one might think I was stalking them! They occupy some fantastic looking architecture in Atlanta. In studying this building, I was really intrigued with the patterns created by the blocks in the building. I envisioned a dramatic black and white image utilizing those patterns and the clouds above in the final product.
Equipment and Processing
This image was taken with the Fuji X-Pro1 and the Fuji 18-55mm zoom lens. After importing it into Lightroom for some minor adjustments I exported it to Photoshop where I applied a motion blur filter to the clouds to add some drama. I then converted the image to black and white using Silver Efex Pro. Some minor dodging and burning to retain detail in the building and it was finished.
See article on www.fstopguy.com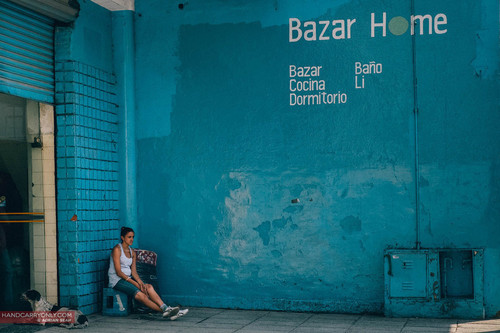 A hint as to the origins of the inhabitants of Buenos Aires lies in the collective name they have chosen to call themselves, Porteños, orPeople of the Port. The population is largely comprised of immigrants from Europe, primarily Italy and Spain who arrived by boat in the late 19th century and early 20th century when the Argentine government went so far as to subsidise boat journeys in order to populate the growing city in The New World. The difficult economic climate at the time in Europe fed the exodus. The dominant culture today remains distinctly European.
¡Dale! punctuates sentences between the rapid-fire exchange between 2 Porteños lamenting the price of bread or the inconsiderate neighbours with their noisy asado party the night before. Much like 'OK' in English, it is unique to Argentines, part of a rather large repertoire of lunfardo that characterises the Argentine version of Spanish, Castellano.

Nearly 2 months living in the city gave me a small peek into the lives of Porteños, living today in a climate of high inflation and questionable governance meant that Porteños are by necessity, resilient and adaptable. I personally found them more introverted than their Brazilian neighbours up north, but possess the same kindness and hospitality below the sometimes indifferent outer façade. I've been stopped by old ladies on the street for a chat and struck up conversations with random people genuinely curious about what a couple of foreign looking visitors with a smattering of Spanish might be doing in their city, what we think of Argentines in general, and everyone seemed to have an opinion on la presidente Christina Kirchner, mostly unpublishable. Almost without exception, everyone loves a good maté (a ubiquitous tea like drink that is an institution unto itself), a good Argentine steak and a glass of Malbec from Mendoza.

Dinner for Porteños is a fantastically late affair, we were often the first ones at our local Parilla at 8.45pm, when the chef was still having his mate before the dinner crowd and the waiters were still milling around and setting up tables. 9.30-10pm on a weekday would be typical Argentine and 11-11.30pm on weekends de rigueur. Our untrained bellies could not keep up and we often capitulated by 8pm or so, racked with pangs of hunger, although towards the end of our time in Buenos Aires, we had sufficiently adapted to the Porteño way of doing things and managed a semi-respectable 9pm, which no longer elicited a 'Muy temprano!' (Very early!) from the waiters when we sat down.

Strangely, I found them, in that sense, quite similar to the Chinese, who might not be the most friendly people outwardly but if you manage to peel back a couple of the outer layers, you might just be surprised by how hospitable they really are.

Mate, Vino, Bife, Dale.

See more pictures on handcarryonly.com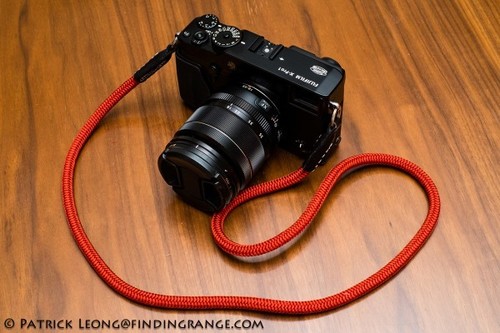 Nowadays, camera straps are a big thing in the camera world.  And why wouldn't they be?  The world today is about personalization.  Everything we buy can be customized to our satisfaction.  Some car companies now will even paint your car any color that you would like (for a small fee, of course  ).  We now have more camera strap companies than ever before, and that is not a bad thing.  Some may say it's a waste to "bling" your camera out but hey, it's YOUR camera, and you can add whatever you want to it.  I remember when I first received my M3, I wanted a leather strap so badly for it.  I wanted that old school look to really resonate from my camera.  I was 12 then, and at that time, they didn't really have any third party camera strap companies.  Now, they do, and one company that has earn the respect of many photographers is Artisan & Artist.  I spoke of Artisan & Artist straps before in my ACAm-280 Kobe Strap review, and today, I will be showing you the Artisan & Artist ACAM-301 silk cord.
Artisan & Artist ACAM-301 Woven Silk Cord Build Quality:
One of the reasons for why Artisan & Artist can command such high prices on their straps is because you really get a quality built product.  The Artisan & Artist ACAM-301 woven silk cord is no exception to this rule.  You're first greeted with a plain, and simple black box.  When you finally take your strap out, you know you bought a quality product because you can see all of the intricate detail, and craftsmanship that goes into making this wonderful strap.  The photos of this silk cord do not do it justice; the silk cord looks absolutely awesome in person.  Seriously, this is a really nice strap…in my opinion,  a better strap than the leather ones that Artisan & Artist makes……
See full review on findingrange.com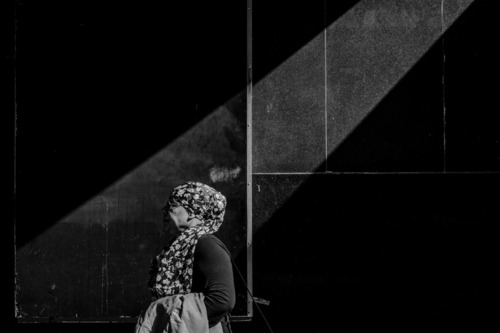 Lady in Ray – Black and White Image by Rinzi Ruiz

Rinzi Ruiz is a Los Angeles based street photographer. He is playing with Lights and Shadow and creats perfect black and white images. One of my favourite!
Visit his website at: http://www.rinziruizphotography.com/
See more pictures on streetzen.tumblr.com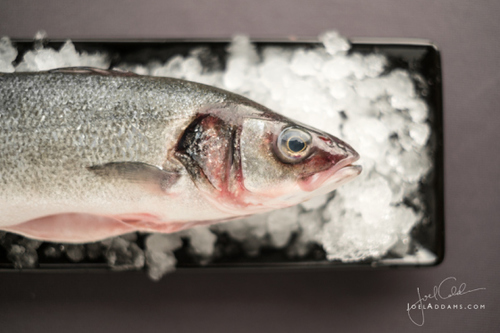 I have enjoyed the Fujifilm X-PRO 1 more than I anticipated. After having it hang out in my bag for a few months, thinking that it was my "fun" camera that I would pull out when I wanted to go to dinner and just have something small, I slowly started incorporating it into daily use, both on the street and then in the studio. I was pretty blown away by the very aperture (f/1.4) on the 35 mm lens, and I knew that this lens was highly regarded among the reviews on all the major techie sites. But for the price, (now $1399 for the body and still $599 for one of these lenses), I believe the X-PRO 1 (or X E1) with a 35 mm or 60 mm lens to be one of the best deals for a very wide aperture on a professional APS-C sensor. The results have been phenomenal for me, and now I think of the X-PRO 1 as less of a "fun" camera and more of a serious camera. In fact, I look for opportunities to use it. (But wait, aren't you supposed to look more professional with bulkier, heavier cameras in your bag? Don't you want to be the guy to show up at the most famous location with the longest lens?) Whatever floats your boat. If you hand me a metal, well built camera with a killer lens and sensor, I will suddenly start planning my next backpacking trip or walk across Europe around it. Thank you, Fujifilm. And by the way, if you put a full frame sensor in one in the future, I will buy that one, too….

See full article on joeladdams.wordpress.com
When Fuji announced that they were coming out with the X-Pro1, it got many photographers out there excited because finally, there was a digital camera that reminded them of how cameras use to be built. The Leica M digitals evoke the same feelings but they also cost a lot more. The X-Pro1 was a camera that really allowed photographers to take an active role in the photographic process instead of letting the camera do everything for them but for several times less than something like an M9. Furthermore, the X-Pro1 had many of the same attributes of a traditional rangefinder even though it was in the mirrorless class. Many thought that just like a traditional rangefinder, only fixed focal length lenses could be used. Then Fuji surprised us by announcing that they would be creating zoom lenses for the XF Series lineup. The first of these zoom lenses is the XF 18-55mm F2.8-4 R Lens, which is the lens that I have here today for review, and the lens that came with my X-E1 kit.
Honestly, even I was a bit surprised when I heard the news that Fuji was coming out with zooms for the X-Pro1/X-E1. First off, most people who are going to buy a camera like the X-Pro1 or the X-E1 are more interested in fast primes. I know I was because I grew up with fixed focal lengths. Optically, they're just better, faster, and most importantly for a rangefinder type camera, smaller. But as my interest grew for the Fuji X-E1, I began looking at the price of the new zoom. If I bought the XF 18-55mm F2.8-4 R Lens separately, I would have to cough up almost $700 for it. However, if I bought it packaged as a kit with the X-E1, I would only be paying about $400 for it.

The Fuji X-E1 with XF 18-55mm F2.8-4 R lens.
I'm pretty traditional in terms of what I like in photographic equipment, and everyone who knows me knows that I can be pretty stuck in my ways. Look at my blog.  You'll see Leica, and Fuji X series cameras, which are all cameras that rely heavily on user input. I'm not trying to rat on anyone else's preferences; that's just my style. I like these kinds of cameras because they're basic, and the controls are manual allowing me to fully concentrate on the photo. I really don't like electronics getting in my way, and in terms of lenses, I really believe that all you need is a fast prime to take care of 90% of your shots. For me, the ultimate setup to this day is a Leica M9 with a 50 Summilux ASPH. So what made me try out this zoom?  Well, for me, the fact that the X-E1 had only an electronic viewfinder bothered me a bit because I like having an OVF. But the features of the X-E1 got me to take the leap, and buy it so I figured that since I'm giving the EVF a chance, I might as well go for the zoom, and see what I've been missing. Plus, again, the zoom cost me only an extra $400 if I bought the Fuji X-E1 kit, which to me was a great incentive to give the zoom a chance.
Did I regret my decision? No, not at all. This is one awesome lens, and in my opinion, Fuji shouldn't label it as a kit lens because that's very deceiving. I love using this lens. Is it perfect?  No but it definitely expands the range, and usefulness of the X-Series system, and gives the X-Series system one more reason to love it.

See full review on findingrange.com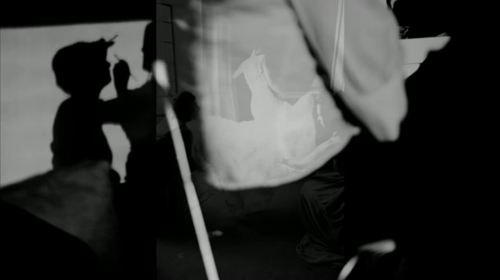 I've been using the Fuji X-Pro1 camera system now for over a year for my wedding photography assignments.  This year, I was presenting a session at a trade show and wanted to demonstrate how I use the X-Pro1 during my wedding shoots. I've had "a lot" of conversations with many photographers about this camera.  I always say the same thing.  The camera is amazing, the results are amazing, and perhaps, as importantly, this camera empowers us as photographers to think a little more about our images. The X-Pro1 is certainly not a "spray and pray" camera.  Each picture is considered, composed and timed.  It has to be that way with this systems – and, in my opinion, that is a good thing. I've said it many times, the X-Pro1 gives you an advantage as a documentary wedding photographer – it's small, light, powerful and produces amazing imagery. Below is my slideshow of images shot on the X-Pro1 over the last year.  You may also be interested in my sixth month overview of the camera. Turn the sound up, click full screen and enjoy the next three and a bit minutes.  As always, I'd love your comments and questions and please feel free to share on social media if you so wish…..


See full article on www.kevinmullinsphotography.co.uk
I love working with clients that have a clear vision for their brand and from our very first phone contact and meeting I knew that minds behind new Fashion Jewellery label OUMIRA were very switched on; understood their target market and the kind of eye catching, fashion branding images that would grab a customers attention. As the premier sales point for Oumira is an online shop we decided to go with classic white background, lit and photographed in the studio – great for online retailing and very popular with PR's and Fashion Editors for ease of insertion in magazine 'What's Hot' fashion pages too. The brief was for great energy from the model; and this only comes from great energy between the model and the photographer, to be combined with fabulous lighting,  put it all together and capture those special moments.
Story continues below…
Pros & Cons of shooting Fashion with the Fujifim X-Pro1
Pros
A very high percentage of Sharp and In-Focus shots = more keepers to choose from.
Exceptional file quality straight from the camera.
Great detailed files from RAW – but see the Con below..
Ability to shoot with any of the three viewfinder options & I used all three on this shoot.
No mirror 'black-out'; you see the shot you are making.
Everyone loves the X-Pro1, and the client probably doesn't own one (yet)..
Cons
You need to remove the tripod plate to open the Card/Battery door.
Viewfinder not as large as with a DSLR, I look over the top of the camera if it's a problem.
RAW conversion tends to be time consuming – frustrating – impossible under some circumstances..
Write speeds not as fast as DSLR – can slow down playback viewing.
Minor shutter lag, though not enough to cause me at least to miss any shots..
For me the decision to use the Fuji X-Pro1 on this shoot was definitely the right call. The Camera and the XF35mmF1.4 R were a perfect combination for the contemporary fashion look and feel we were after from the shoot. The image quality is superb and the cameras ability to focus accurately and quickly (in that order) allowed me to focus more on what was happening in front of the camera; the shots, than worrying if the shots were really in focus or not. And as I wrote in my X-Pro1 review on Street Fashion Sydney; this is a camera that enhances your photography instead of hindering it.  Love it!
See full article and more pictures on fashionphotographysydney.blogspot.fr
I was fortunate enough to have the opportunity to test a pre-production copy of this new prime to provide some feedback to Fujifilm.  This article will discuss my experience with it plus provide you with some of my initial images taken with this lens.
Before you can use this lens with your X-Pro1 or X-E1,  you will need to upgrade the firmware on the camera body (which allows for lens corrections plus enables a few other features).  I was supplied with (non-public) beta-firmware from Fujifilm (V2.02 for my X-Pro1) but I suspect when this lens is publicly released, a new firmware version (V2.03 or higher) will be available for download.
Final Thoughts
Here is a quick summary of this lens:

Pros
excellent build quality and lightweight
fast f/2.8 aperture
the AF/MF clutch is a welcome feature to move quickly from AF to MF
focus ring responds nicely when using manual focus (as opposed to the original focus by wire)
Depth of Field markings
Distance Scale markings
aperture ring feels solid with discreet 1/3 stop settings
sharp, even wide open
very little distortion
surprisingly flare resistant
the petal lens hood is an improvement over the previous ones made by Fujifilm

Cons
the $US 899.99 price tag might put some people off
14mm (21mm equivalent) is very wide and will challenge any photographer's composition skills
the focus ring could use more dampening, but that may change in the final production units
See full review on roel.me