Fuji X-Pro1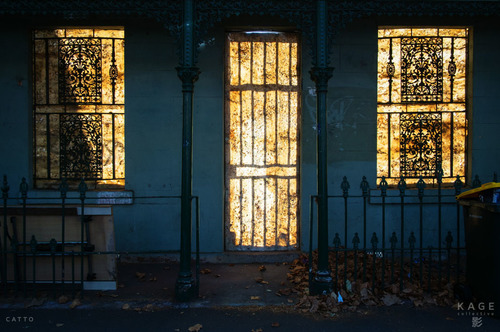 When I first came to Australia fifteen years ago, it was partly because of what a friend at school in Canada had said to me: "I don't know how to describe it, but the colours are brighter there." It's true, certainly – the sun here does seem to cut more, to shine harder; but also the birds, plants and flowers that have grown here are more colourful than those in my home land of pine trees, pink granite and lakes. And it seemed to me that the people had taken that on – had made their cities, cars and houses more colourful. Themselves, too. Moving back here from New Zealand, after fifteen years in a country whose national colour is black, I'm reminded again why I felt that way. The light itself is similar to New Zealand's; but the brightness is somehow, to me, Australian. This is part one of what will be an ongoing project for me, as I test my friend's statement. Some chapters may push back against the theory, others will propel it further – but I'll be interested to see which side wins!

See on www.kagecollective.com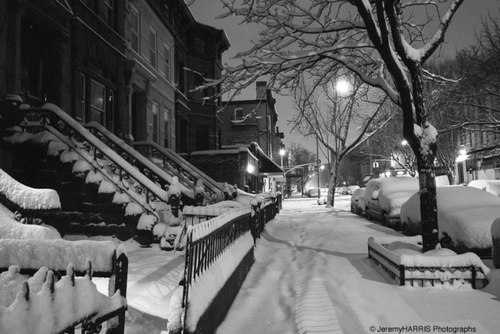 I love my neighborhood, Crown Heights Brooklyn.  At night, lit only by the street lights, there are typically people out, and traffic at all hours.  During the wee hour of the morning on Sunday, this was not the case, as we were in the midst of a snow storm.  Certainly not the biggest we've had, which allowed me to go out and photograph.  I was only out for a couple of hours and didn't go too far, but this is what I saw.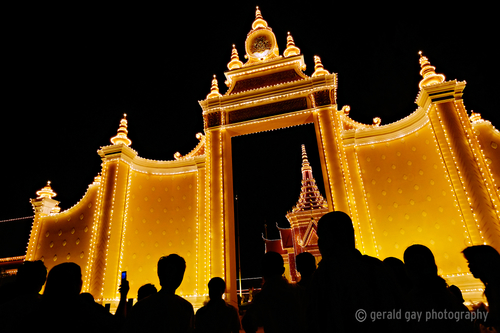 My 14mm/2.8 lens arrived just before the start of King Norodom Sihanouk's cremation ceremony and I was finally able to capture beyond what the 18mm lens could see.

The 14mm has superb build quality and the best feature would be the pull MF ring and seeing the DOF scale. Aperture click stops were a little too smooth and easily moved accidentally though.

This lens will prove to be a top-performer in anyone's travel bag and I can't wait for the 55-200mm to complete the kit later this year.

All of the photographs in this link are with the X-Pro 1 with two from the OM-D and one from the 5DM2
See great pictures on 500px.com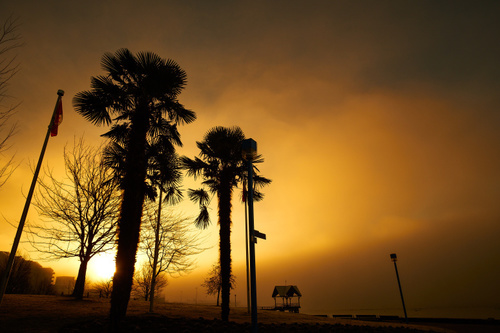 Since I sold my SLR gear and started shooting exclusively with X-series cameras I have started enjoying photography once again. I spend less time playing with menus and settings and focus instead on light and composition.
The biggest drawback of the system so far has been the lack of wide-angle lenses – my favourite perspective. But my problem has been solved. This weekend I picked up the latest Fuji lens – XF 14mm F2.8. What a lens it is!
I came from the pro-level Nikon and Canon gear and after one day of shooting, this lens has impressed me. In fact, after my initial assessment this is the best wide-angle lens I have ever shot with. (To make it even more interesting, the very same day I borrowed a Nikon D800 with the AF-S 14-24mm 2.8 zoom lens and used it along with my Fuji X-Pro1 and XF 14mm F2.8. You will find the whole story of my "Camera Fever" episode in the next post. For now all I can say that the Nikon D800 and its super-heavy lens is back in a store). Having said that, I am not going to give a scientific review (I prefer to spend time photographing); instead I would like to share a few images I shot yesterday with this newest lens. Please note that these are sample images without any distortion correction applied. Processed in Capture One 7 and Lightroom 4.
See more pictures on olafphoto.wordpress.com

---
Fujifilm Fujinon XF 14mm F2.8
Do you love my work and want to support me? If you're planning on buying camera gear, you can check out above-noted links. Prices remain the same for you, but a small percentage of your purchase value is valued back to me. Thank you!
---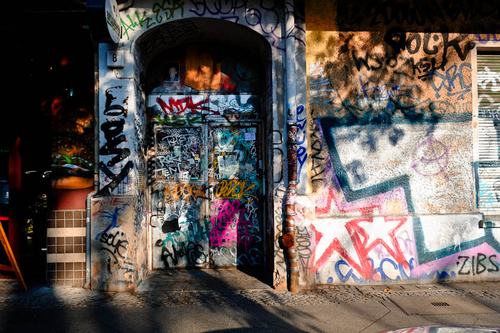 I'm rarely negative on Yomadic. Mainly, because I've been travelling for five months, three continents, and a big handful of countries – so far.  I've gained a big serving of perspective on the world we all live in. Which brings me to Berlin. If there's one thing I truly can't be negative about – its Berlin street art. Call it graffiti if you will. I'll continue to call it street art in this article. I have no preference. Either way, I find it difficult to think of a single example of street art or graffiti that has negatively effected any city, on any country, on Earth. When I say "destroyed", I mean it. As in "we destroyed that breakfast buffet, that bacon was unbelievable!". It's street slang thang. People, it's time for some perspective. Cities around the world spend a sizeable fortune every day, removing street art and graffiti in the name of cleanliness and beautification. As with most things I disagree with, I can only assume this is due to the wishes of a vocal minority. Most cities have far higher priorities than removing graffiti – which by it's very nature is temporary. Indeed, in an Ironic twist, London authorities are now spending serious cash to protect some street art from decay, such is the appeal. Copenhagen Denmark, a success story when it comes to urban planning, embraces street art. As does Berlin. Berlin street art is, in a word, prolific. In areas like Friedrichshain – a hip inner city Berlin district – tags, paintings, murals, political statements, fine art, and sculpture cover everything from houses to shop fronts, to trains and historical monuments. Sometimes, cars. And unless there had been an enormous influx of artists in the last few weeks, it's safe to say nobody is too interested in removing any of the art.
See more pictures on www.yomadic.com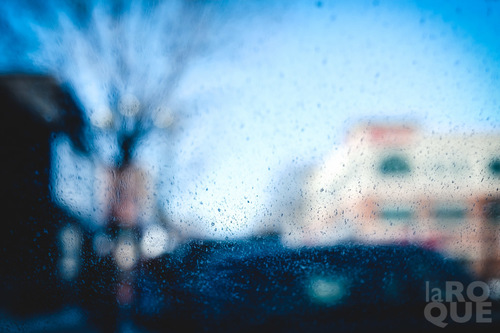 Montreal winters aren't just cold: they tend to throw humidity into the mix as well. And that's a much different kind of cold, one that seeps in and freezes your bones to their very core no matter what you do. It's like being pushed into a pool of ice water. And when the wind joins in on the party, well…
This week is like that. Biting. I've been in the city for the past two days waiting on some test prints for an upcoming project and ended up with some hours to kill. Needless to say I haven't really felt like aimlessly roaming the streets with my camera, waiting for the shot; it's been more of a sit in a café and drink coffee kinda mood. But February is a peculiar month. It brings back a different kind of sunlight behind all that cold, a teasing warmth, as though it's trying to let us know this arctic air won't be around forever; almost hinting at spring. If you can find a sheltered spot filled with sunshine and close your eyes, you can almost imagine it, you can almost taste those warmer days ahead. When I was a kid my parents would even build a "snow fort" in the backyard around this time of year; just two big mountains of snow pushed against the house to shield us against the wind. On weekends they'd lounge in there on lawn chairs, their faces up to the sun as though they were on a beach, chilling — literally. Filling up on vitamin D.  In a lot of ways the light at this time of year reminds me of Southern France, of Nice specifically. It's like this huge unrelenting spotlight that makes colours pop like crazy, a few hours each day. And since it stays a bit lower in the sky, it creates slightly more angular shadows than your usual awful midday sun. I didn't spend a lot of time shooting, admittedly. Maybe 45 minutes give or take. I'm not that crazy. But I do love the colour and the crispness of these images. All shot with the X-Pro1 and 35mm f/1.4 at ISO 200, using a mix of Pro Neg Lo/Hi and Velvia simulations….
See on www.laroquephoto.com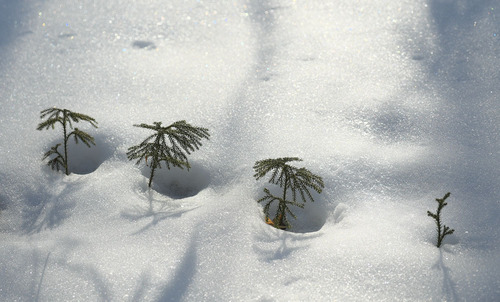 I didn't think I had much more to write on the Fuji X Pro 1.  At this point, it has become  one my main photography tools.  I have grown to accept the limitations in terms of raw file conversion and auto focus, in exchange for the brilliant image quality this camera generally delivers.
Several events recently however have caused me once again to revisit the camera and its work flow.
I have been using Adobe Camera Raw as my main conversion software and a trial/ beta version of Capture 1 for my more critical images, particularly landscape images with fine detail.  One Sunday morning recently, I started to process some files that were shot the day before.  I opened Capture 1 (the beta Pro version) only to find that it had expired, taking with it  the trial version I downloaded prior to the issuance of the beta.  Well, no matter,  I figured I'd go to their website thinking that I could download Capture 1 Express. This is a stripped down version of the full program including only the core features, including the raw file converter.  At $99 it seemed a reasonable deal. Unfortunately, it turns out that and the Capture 1 has shrewdly withheld X trans-sensor support from the less expensive software.  This may just be a matter of the "Express" product being an earlier software version, though it is easy to suspect that, given the superiority of their software in the case of the Fujis, they'd like us to spend the full $300. Momentarily frustrated by this, I retrieved the X Pro 1 box, and got out the software disk, which includes the Silkypix based-raw file converter that came free with the camera.  I was aware peripherally, that there had been several software updates to this.  Sean Reid of "Reid Reviews" and compared this software to Capture 1, and Adobe Lightroom, and felt it was second only to the Capture 1 results in image quality.  Given the circumstances I figured I'd give it a try. Doing some research, I discovered that there had been a further  update of this converter (ver.3.2.13.0), one more advanced than the one Sean Reid tested.  I installed the original disc, and updated the program from the website.  As I had a bunch of files converted with Capture 1, I decided to reconvert them with the Fuji software for comparison.  I also compared conversions by ACR.
This is a good example. It's from the original X Pro 1 article.  It was shot with the 60 mm lens, and I marveled at the time sharp it was.  If you "pixel peep" the Adobe version you can see the smearing, and "watercolor effect" people are talking about.  I didn't really notice this effect until I reviewed the Capture 1 version  which has much better preservation of fine detail ( BTW I did try to sharpen the Adobe version)…..
See full article on henrysmithscottage.com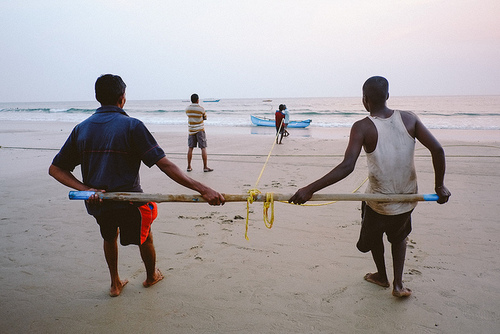 I haven't gone out and photographed much personal work since returning from Europe a month ago with one less appendix. Couple the appendectomy recovery with a bit of "nesting syndrome" (my wife is about to give birth to our first child any day now), I've spent most of my time organizing my home and streamlining my Lightroom catalogue (guided by Gavin Gough via his great eBook w/video tutorials – A Photographers Workflow). The south end of Bogmalo Beach, Goa, India.  Fuji X-Pro 1, 18mm (wishing there was a wider lens available from Fuji). Whilst keywording my library, I came across some images I took last October in Goa.  To break the metadata monotony, I decided to run the images through some Lightroom presets I just acquired from Visual Supply Company called VSCO Film Emulation 01 & 02.  I've never been a big preset user, but have always liked the way these presets have worked with photos I've seen from other photographers. These images were photographed in RAW with the Fuji X-Pro1.  They were then imported into Lightroom to develop.   When I started applying some of the VSCO Film presets to these RAW files, I didn't like what I was seeing at all.  I didn't understand why the presets looked so terrible compared to when I used them on some of my Pushkar Camel Fair photos.  I realized a few minutes later that the only difference was that I was applying the presets to the JPEG files I photographed in Pushkar (I photographed RAW+Jpeg that week), not the RAW files. The rocks on the south end of Bogmalo Beach, Goa, India. 18mm lens
To see what would happen, I decided to put the 3 month old RAW images (whose names I've changed by now) back on my SD card in hopes to process them into JPEG images in camera.  Thankfully the images popped up on the back of the X-Pro 1 and I processed the RAW files into JPEGs with the Velvia film simulation applied in camera.  I then imported the JPEG files back into Lightroom and BOOM, it made a world of a difference.  I applied various VSCO Film presets and eventually settled on the look of the Kodak Protra 160 VC++.  Lightroom doesn't have camera profiles yet for the X-Pro 1 like it does for my Canon 5D Mark II.  Since buying the X-Pro 1, I've tried to tweak the Lightroom settings to try and create a profile to match the X-Pro 1 in camera Velvia film simulation, but haven't figured it out yet. So, long story short, these images were photographed with the X-Pro 1 in Raw and converted to Jpeg in camera with Velvia film simulation applied.  They were then imported to Lightroom where I applied the VSCO Film preset Kodak Protra 160 VC++.
Please share feedback or any of your own experiences….
See more pictures on timsteadmantravel.squarespace.com

For me, taking the time to watch the sunrise is a spirit-lifting experience in itself.  Every day is new, untold and full of possibilities.  To be out there facing that iconic view, seeing the day being born out of the darkness and lighting up the city where I've spent my entire life is quite an evocative thing to witness. That said, it's not always such a calming experience because as the sun rises and its rays dance over the clouds, occasionally, and perhaps only for a few fleeting seconds, the sunlight skims the atmosphere at just the right angles and your eyes are treated to a fantastic explosion of colour.  It's at those times when my sleepy mind is suddenly very alert and I'm most likely darting between two cameras I've got set up on tripods making sure their shutters are firing and the exposures are looking good.  And when I see those rear LCD previews glowing with same radiance, well, that's when I don't mind losing a bit of sleep so much. My usual kit for these sunrise shoots has been a Nikon D700, Nikon 24-70mm with an assortment of Lee filters (ND grads and a Big Stopper), a Fuji X-Pro 1 with the 35mm and 18-55mm XF lens and B&W 10-stop filter.  Let's not forget the many layers of warm clothing, a flask of something hot and many hours to stand around waiting! The 4-year old D700 still has a place in my heart despite higher resolution offerings from younger siblings and rivals.  It's reliable and predictable in so much as I know I can get extremely satisfying results from it.  Like a faithful old dog who knows where my favourite slippers, newspaper and pipe are. The Fuji X-Pro 1 on the other hand is still a very new camera, fashioned with classic and retro lines, but underneath its cool, dark exterior lies technology  which would make the Borg salivate.  The X-Trans sensor is innovative with its lack of anti-aliasing filter and funky colour array filter, but software companies have had decades to perfect their algorithms to render 'traditional' Bayer pattern sensor data so it's no surprise there are still improvements to be had.  It's not all bad news, though, and the X-Pro 1 still has a legion of fans with me being one of them.  Personally, I don't find the raws that bad when processed in Lightroom.  Certainly, not as bad as some might claim. The styling is great, the handling is great, the autofocus is decent for a contrast detection based system, the sensor is relatively huge for such a small body and in my opinion packs just the right number of megapixels (16).  Crucially, the lenses are excellent (aherm, Sony) which makes the XF system such a great one.  To me, great lenses are the foundation of any system because they're the pieces of equipment you carry over from one body to the next.  The JPG processing in-camera is good, but I'm still going to continue shooting raw because that leaves me the option of processing in-camera afterwards and because I believe raw support will improve. With all that said, what matters is the end result and whether I like it. I do. Very much so.
See more pictures on www.digitalrelish.net
Als kleinen Auftakt für die neue Website, möchte ich mit einem Post über meine Ausrüstung beginnen. Ich bin kein Freund von pauschalen Empfehlungen, daher werde ich meinen persönlichen Entscheidungsweg beschreiben, ich hoffe ihr könnt etwas für euch daraus ableiten.
Ich begann meinen Weg in die Fotografie mit einer digitalen Einsteiger-Spiegelreflex und ersetzte diese immer, wenn ich an seine Grenzen stieß. Dieser Weg führte über diverse Modelle, bis ich schließlich bei der Nikon D700 landete. Vollformat – Wow! Dachte ich, und diese Kamera ist auch unbestritten ganz hervorragend. Doch es begann der Siegeszug der spiegellosen Systemkameras und ich erwischte mich immer wieder, wie ich mit einem Auge die Entwicklung dieser Modelle verfolgte, war es doch immer wieder eine Quälerei die D700 + Objektive mit sich herumzutragen. Es gab aber immer etwas, dass mich davon abhielt, mich ganz auf ein solches System einzulassen. Voraussetzung für einen kompletten Umstieg war für mich vor allem, keine Kompromisse im Bezug auf die Bildqualität eingehen zu müssen.
Bei der Sony Nex-5n wagte ich dann zumindest einen Versuch als Zweitkamera. Es ist auch zweifelsohne ein wirklich gutes Gerät mit sehr guter Bildqualität, aber irgendwie ist sie mehr Computer als Kamera und die verfügbaren Objektive waren unbefriedigend, ich konnte sie als "Arbeitsgerät" nicht so recht ernst nehmen. Zu diesem Zeitpunkt kam mein Ausflug in die analoge Fotografie dazwischen, in der ich die damit verbundene Arbeitsweise zu schätzen lernte. Konzentration auf die Basics der Fotografie ist die Devise. Ich begab mich also auf die Suche nach einer Kamera, die die Vorzüge beider Welten so gut es geht in sich vereint. Naheliegend hierfür wäre wohl eine Leica M, doch die Recherche nach Preisen für Kamera und notwendigem Glas ließ diese Alternative in weite Ferne rücken. Und dann kam Fujifilm mit der X-Pro 1 auf den Markt.
Nach sorgfältiger Recherche und Probe-begrabbeln vor Ort war die Entscheidung schnell gefallen, die D700 musste gehen, die X-Pro 1 würde sie ersetzen. Dazu kamen alle 3 der zu Anfang verfügbaren Objektive, also das 18mm f/2, das 35mm f/1.4 und das 60mm f/2.4, der passende Zusatzgriff und eine Tasche, die gerade groß genug ist, alles aufzunehmen, eine Retrospective 5 Pinestone. Es gibt bereits zahlreiche Reviews und Tests im Netz, daher möchte ich mich auch hier auf meine persönlichen Pros und Kontras beschränken:
optimale Größe und Gewicht – portabel aber dabei nicht zu klein
bei Bedarf sehr gute JPGshervorragende Bildqualität und High-Iso Fähigkeiten
hochwertige Objektivetolles Design und Handling (Blendenring, Q-Button, etc.)
"Unauffälligeres" bzw. "zurückhaltenderes" Fotografieren möglich
Hybrid-Sucher
Aber auch die Nachteile sollen nicht unerwähnt bleiben:
keine Einstellung der Mindestbelichtungszeit bei Auto-ISO
AF-Geschwindigkeit nur begrenzt geeignet für Sport-/Actionfotografie
Blitzsynchronzeiten nur bei 1/160 bzw. 1/180s möglich
Freistellungsmöglichkeiten durch APS-C Sensor geringer als bei D700
RAW-Verarbeitung in LR4 noch nicht optimal ….
See full article on www.tobiasnaumann.de