Fuji X-Pro1
See on Scoop.it – Fuji X-Pro1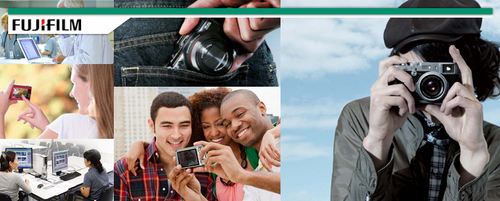 The firmware update Ver.1.10 from Ver. 1.01 incorporates the following issue
1.New function for "FUJIFILM M mount adapter" is added to the shooting menu.
2.The MENU name "FOCAL LENGTH SETTING" is changed into "MOUNT ADAPTER SETTING", and new correction menu is added.
DISTORTION CORRECTION,
COLOR SHADING CORRECTION
PERIPHERAL ILLUMINATION CORRECTION
3.Even if "LENS 5″ or "LENS 6″ (adjustable focal length) is set, the Bright Frame can be displayed on OVF in accordance with focal length.
(Recommended lens focal length for OVF to check the Bright Frame: from 18mm to 60mm)
4.In MF (manual focus) mode, sharpness of live image at 10x magnified operation (by pressing the command dial) is set to high and focusing point can be much easily confirmed.
5.When FUJIFILM M mount adapter is connected to the camera body, the following issues are effective.
(1)By pressing the function button of M mount adapter", "MOUNT ADAPTER SETTING" menu is displayed quickly.
(2)"SHOOT WITHOUT LENS" is automatically set to "ON"
(3)"Distance indicator (Manual focus indicator)" in "Standard display" mode on EVF/OVF is automatically set to "OFF"
(4)3 types of correction menu (DISTORTION / COLOR SHADING / PERIPHERAL ILLUMINATION) are activated.
See on www.fujifilm.com
See on Scoop.it – Fuji X-Pro1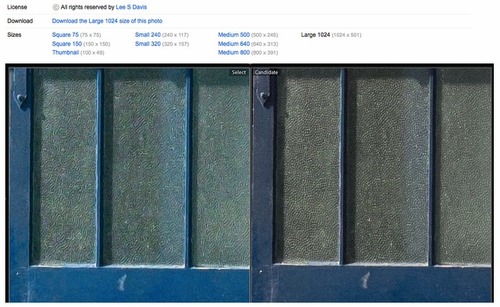 As you can clearly see, processing raw files from the X-Pro 1 in Raw Photo Processor 64 is much better at reproducing the fine detail that gets lost in Adobe Camera Raw. I've tried this myself and it does in fact work very well.
However you should be aware that Raw Photo Processor 64 is dcraw based software and takes a while to get used to. I also found that it does increase the amount of work needed to process files, and I personally find it very difficult to get the colour right. The beta version that supports the X-Pro 1 is also Mac only.

See on soundimageplus.blogspot.it
See on Scoop.it – Fuji X-Pro1

This is my visual record of the fading elegance and colourful flavour of roadside America along the old route 66. These were all taken hand-held using the Fujifilm X-Pro1 with the 18mm, 35mm, and 60mm lenses. I used a polariser on the lenses at times but apart from that they are as shot. These are processed from RAW files. I used Fuji Velvia mode in camera and I replicated the look of the in camera jpegs using a custom preset in Adobe Lightroom.

See on www.prophotonut.com
See on Scoop.it – Fuji X-Pro1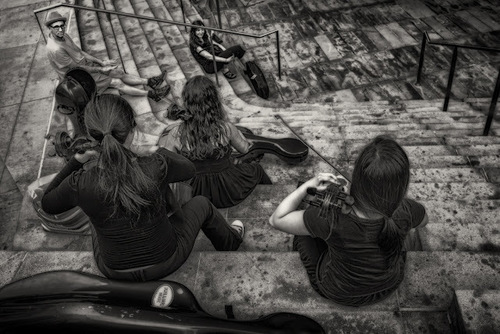 Just to be clear about this, if you hadn't guessed from most of my previous posts for the past month, I really really like shooting with my Fujifilm X Pro-1 camera and lens. There's a lot of 'press' about the camera on the internet – good and bad reviews – which breaks down very clearly into two groups: people who hate the camera and see no point to it in today's market, and people like me who love it. It's a difficult camera to learn to work with. But once you learn it, it's not difficult to work with as long as you bear in mind that if you get sloppy or lazy the camera will punish you mercilessly.

See on genelowinger.blogspot.de
See on Scoop.it – Fuji X-Pro1

Questions:
"So, if by using this complex workflow you can eventually obtain files similar to what you get with your other cameras, why would you actually do it and not use the easier cameras and raw files only ?
Putting aside per pixel sharpness, is the resolution of a no AA filter 16Mpixel sensor not comparable to the AA filtered 24Mpixel sensor of the nex7 ?"

See on soundimageplus.blogspot.it
See on Scoop.it – Fuji X-Pro1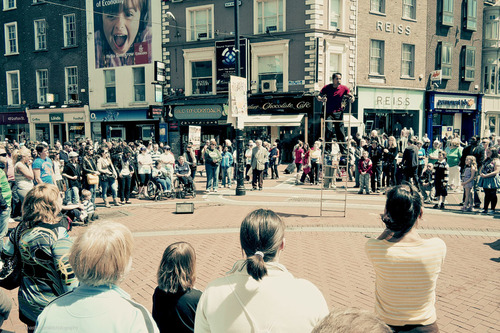 I wandered into a bit of craziness earlier today. I had travelled into the city centre to do some photography and I had thought to myself: "It's a bank holiday, it should be nice an quiet". Of course I had forgotten that the Woman's Mini Marathon was on today. Well, it's not that I had forgotten, I just didn't think it was anywhere near where I was going. I couldn't have been more wrong. So, instead off taking some stately architectural shots I instead switched gears into street photography mode. I had wanted to try out some new techniques for getting around some of the issues with the X-Pro1 (more on that tomorrow) so this turned out to be a good opportunity.
See on Scoop.it – Fuji X-Pro1

Everybody needs some love in this cold world. Japantag 2012 + Fuji X-Pro 1 + Right Eye.
See on www.flickr.com
See on Scoop.it – Fuji X-Pro1

I'm convinced now that the X-Pro1 is a great camera when you put it in the right hands on the right kind of photography. But I'm still not sure if my hands and my kind of work are right for the X-Pro1. If money was not an object, I would have already bought one. I'm sure my photography would grow by shooting with the X-Pro1 and I'm sure I'd be rewarded with some great images. But I'm also running a business and just like most photographers I tend to spend too much money on gear that I don't really NEED. I promised myself at the beginning of 2012 to spend my hard earned money more wisely. An X-Pro1 was not budgeted so I would need a really good reason to add it to my gear budget. The personal project I've been starting up lately (more info soon), was the reason I wanted to test the X-Pro1 but I'll be testing some other gear setups soon before I commit to anything.

See on bertstephani.com
See on Scoop.it – Fuji X-Pro1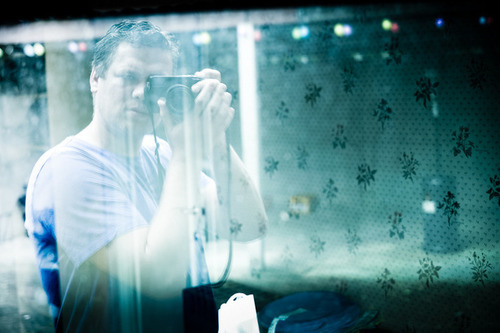 When the stars are perfectly aligned, the X-Pro1 is simply amazing but a fart in a galaxy far far away is enough to create chaos in the X-Pro1 universe.
What I mean is this: the combination of the sensor and the Fuji lenses gives you amazingly great sharpness, details and color. Straight out of the camera, the files often look a lot more crisp than my 5D mark II images. Fuji has a great reputation when it comes to sensors and lenses (they make lenses for Hasselblad) so that wasn't a big surprise. The lenses are just like I want them: small, light, sharp and fast. But what's the point in having a fast prime and a beautiful shallow depth-of-field if the camera isn't capable of performing consistent autofocus?

See on bertstephani.com
See on Scoop.it – Fuji X-Pro1

I have seen it all, weather wise, at the Indy 500. This year it was heat. Not Indiana heat but Texas heat. Man it was HOT for the race. Track temp was over 130F. If you have read my previous post you are aware of my goal to see how the X-Pro 1 capture action. No it is not a high end sports camera. But it does a good job with action. You have to adjust for the way this camera works. So to end this series of discussion I have included images from race day at the Indy 500.

See on atokarzphoto.zenfolio.com