Fuji X-Pro1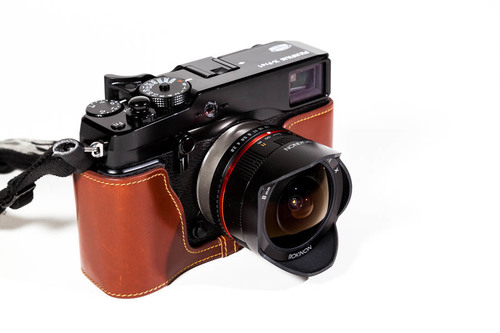 Samyang announced that they were going to produce some lenses for the Fuji X-Mount and that was good news to me, they have made quality lenses for DSLRS so I was interested to take a look at what they had to offer for the X-Pro 1. The first in a line of X-Mount lenses,the 8mm f2.8 fisheye is a smaller version of the lens used on DSLRS. The original DSLR lens is designed for an APS sized sensor, but I found it also worked quite well on a full frame camera if you removed the lens shade. I searched on the internet and did not see a lot of examples with the X-Pro 1, so I decided to rent one to give it a test drive. I have been using Lensrentals.com as my main provider for rental gear, they have been great to deal with and I recommend them highly. When I saw they had the Samyang 8mm fisheye in stock, I placed my order. I usually like to rent something before buying, especially if I am not sure I am going to really want it, also to test performance and quality. Sometimes I am just curious. Below are some images of the lens on my X-Pro 1. Lensrentals.com had in stock one of the rebranded lenses. Samyang sells under their name, as well as being rebranded by Rokinon and other lens brands. The quality is the same. Samyang is a Korean based manufacturer that has some excellent optical quality lenses available for affordable prices. I have their 14mm f2.8 and 8mm f3.5 lens for Canon EOS and have been really pleased with the build and optical quality, the images have been really great from these two lenses. My only real issue with them is they lack the chip to transfer the information about the lens to the camera, so the camera does not know what lens you have on, or what the focal length, or what aperture is currently set. They do offer that for some Nikon lenses, I sure wish they would offer it for Canon! The Fuji X-Pro 1 is no exception, there is no communication with the camera. Luckily the X-Pro 1 allows you to set a focal length from the menu but you still do not get the aperture information. Bummer! ….
See full review on www.aps-photo.com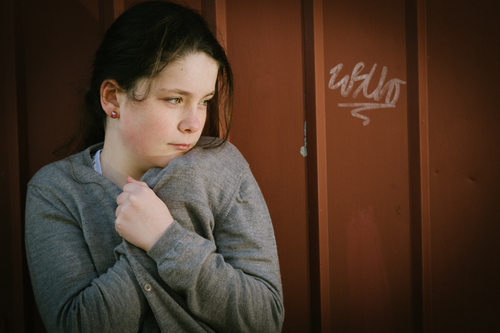 In my previous post, I highlighted some of my thoughts about how I got on spending a week with the X Pro-1. I want to continue now with the rest of my findings, this is not meant to be an in depth technical review, there are loads of great ones already out there, but a more real world "what it's like" to use the camera and what the images are like type review…if you get me….??
OVF and EVF.
There is lots of discussion about the merits of the optical viewfinder and how useful it is and how its omission on the XE-1 is somewhat of a disaster. I am old enough to remember nothing but an OVF…!
It did take a bit of getting re-used to as you can see the lens body through it and also your fingers, depending on how you hold the camera. The quality of the EVF is stunning, as has been well documented. In my opinion, it had little effect on my shooting and I did probably use the OVF more, not becaue it was better, just because it was there and I didn't really think about it. There is some motion blur with the EVF but nothing that should be too much of an issue. I also shot a lot using the display on the back as the 'finder and that was good too. I'm pretty much neutral about this issue and it certainly wouldn't be deal maker or breaker for me either way. To be honest, It didn't restrict or inhibit my shooting, whichever way I chose to use it…..
Overall conclusions.
So the ultimate question is, not is this a great camera, or even a good camera…because it is an excellent camera with fantastic lenses, brilliant handling, stunning image quality and amazing low light performance. It is, like everything else, not without weaknesses, but the biggest limitation will be the person using it, not the instrument. A poor paint brush wouldn't make Da Vinci a poor painter any more than the best paint brushes in the world would make me a modern day Da Vinci! My photography is not defined by my cameras, but by my vision and creativity. The question I am interested in is…will this camera allow me to achieve my vision with more efficiency, will it add value to my images and therefore my business and will it allow me to expand my vision and shooting style. My answer, after this week is yes, I think it will. I will be ordering one with a couple of lenses to get going. Some photographers are talking about replacing their DSLR set ups and moving completely to X Pro-1 systems. I'm not sure I feel confident enough to do this at the moment, however, I would have no concern using this on a commercial shoot or at a wedding. I would feel completely confident using it and in the results that can be achieved. I am sure some clients will raise an eyebrow or two when you pull out an X Pro-1 on a shoot rather than a pro DSLR set up. However, when they see the images, the frowns will change to smiles, hopefully!!! I realise I was fortunate to get a week to use it and make my decision, big thanks to Fuji and Calumet. Not all of you reading this will be able to do so….to you I would say, in my opinion, as long as you are careful and confident with your technique, you will be rewarded with great images you, and your clients, will love.
See full article and more pictures on ianmacmichaelphotography.blogspot.fr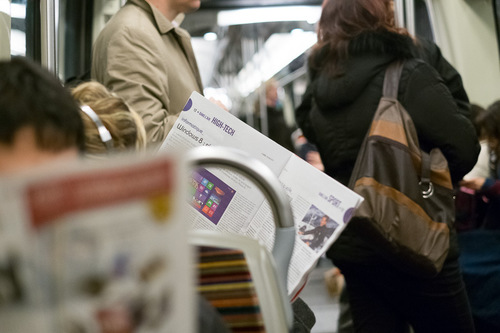 Metro rides can be boring, even in Paris. Unless you have a camera with you!
In between photo walks or in the evening when going back to the hotel in the city of light, the metro is the way of transportation of choice.Until I got the excellent Fujifilm X-Pro1 I used mainly B&W film when strolling through Paris. Shooting this kind of pictures in the metro with B&W film is possible but with a digital camera with live view on the back, great high ISO capabilities, very silent operation and auto focus it is much less of a gamble. Not much post processing was needed on these photos. Some minor exposure adjustments due to user error and some white balance tweaks on a few photos were the only adjustments needed. The liveview and the people being so self engaged make this kind of photography very easy. When doing well you do not get noticed at all.
See more pictures on parisphototours.wordpress.com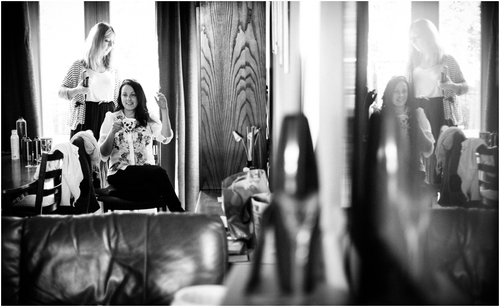 Todays blog post is a little different from usual, being aimed at fellow photographers. Below I've posted a few images from a complete wedding with the Fuji X Pro 1 camera. I've tried to keep away from the technical details, so hopefully everyone can enjoy the photos.The Fuji X Pro 1 is a relatively new camera, that is increasing in popularity, especially with documentary wedding photographers due to its small size and amazing image quality. The camera does have a few quirks, but as already mentioned, I'm not getting into technical with this post, and will let the images speak for themselves instead, which is my way

The first complete wedding I shot using the Fuji X Pro 1 was Lydia and Michael's, the perfect wedding opportunity as it was a lovely small intimate wedding. A relaxed affair, without some of the more 'usual' aspects such as 1st dance. Being unobtrusive was of paramount importance, and I think this little camera helped me achieve that. I used the X Pro 1 at this wedding alongside my trusty Canon 5d Mark III, and I would say about a 3rd of the images handed to Lydia and Michael were shot with the X Pro 1, nearly all using the 35mm lens (approx 50mm equivalent). There are lots of reviews and blog posts online that look at this camera, and most of the things you read are true. I would not be confident using it for the fast action aspects of the wedding day such as the bride coming down the aisle (fast aspects in wedding photography terms!) as the auto focus is not good enough. But this camera has made me slow down, and consider my framing more, it is a joy to use. During the reception, I can put my large Canon to the side, and mingle with the guests with my Fuji….its easy to forget I'm not a guest myself!
See on www.adamrileyphotography.com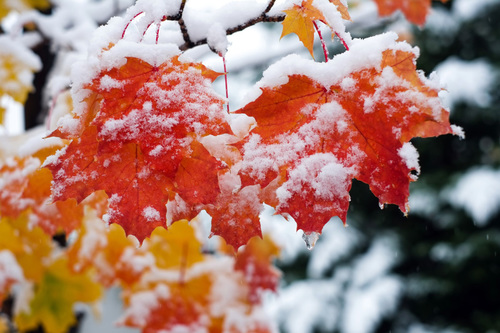 Yikes, where does the time go. I have had a busy fall and it is becoming apparent that I have neglected my blog for some time. This doesn't mean that I am running out of images to share. The photos in this post are captured from late October to yesterday afternoon where I enjoyed the hot cup of coffee shown in the last frame. All frames are captured using my Fujifilm X-Pro1.
Speaking of the X-pro1 there are lots of exciting things happening in the camera world! Here are a few of things I am watching. So far I have one lens for the X-Pro1, the XF 35 1.4R, which gives me approximately a 50mm equivalent in full frame terms. Fujifilm have released a standard zoom, XF 18-55 f/2.8-4 OIS. So far the photos and reviews I have seen look quite promising. I am a Canon SLR shooter also and I hope to be testing Canon's EF 24-70 2.8L II later this month. It is perhaps not a fair comparison as we are not comparing apples to apples but the XF 18-55 comes in at about a third of the cost of the Canon zoom. More about this later. Fuji has announced an XF 14 2.8 R wide angle lens. However it has been delayed so we won't see this lens till late January. Later on in 2013 I will be watching closely as we will see an XF 23 1.4 and XF 56 1.4, which will give us 35 and 85mm equivalent options in full frame terms. As far as I know there is no exact release date for these in 2013. On the SLR front it will be interesting to see results from Canon's new EF 35 2.0 IS and EF 24-70 4.0 IS. It will be hard to get your hands on any of these items before Christmas, which could be a good thing for the Christmas budget.
See more pictures on mfoto.ca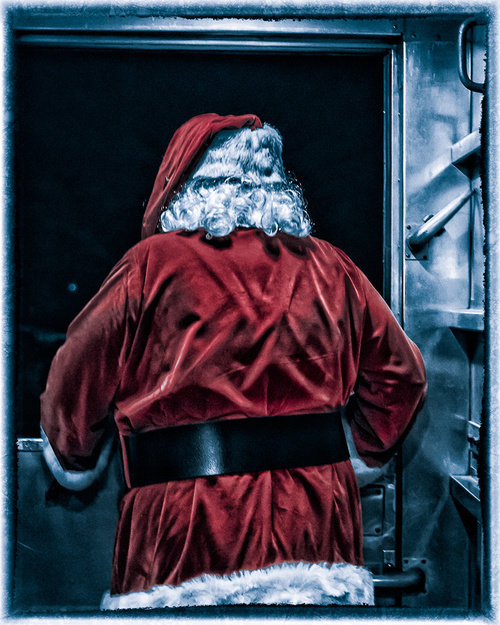 I am back with another blog post. About a month ago I purchased the Samyang 8mm lens for the Fuji X series. My first impression of the lens are most favorable. Without getting technical. Its a good lens for the price having a nice solid feel when holding. Image quality is very good. No complaints really. If you are on the fence, JUMP!, you will like it.

When setting up the X-Pro 1 ( I assume the new camera body X-E1 settings are also the same). You want to make the following adjustments in the menus.
Shoot without lens to "On"
Mount adapter setting, select "lens 5 or 6″ and adjust to 8mm. Someone please correct me if I am wrong on this. However by doing this the camera body will recognize the 8mm as a default setting when no other Fuji lens is connected.
Set servo motor to "M" not "S" or "C"
With fisheye its all EVF not OVF for viewing and composition.
One of my clients is the Indiana Transportation Museum. This year they had asked me to make a few runs to the North Pole with Santa. The images will be used for future marketing. So I made two runs on the Polar Bear Express covering Santa. This guy Santa, is BUSY! I decided to do a day run and then a night run. For the day I used my Nikon D300 and fill flash. Very conservative setup making sure I got some fill light into the subjects. BUT for the night run I knew what I wanted to achieve and the Nikon D300 was not going to do it. Out comes the most wonderful Fuji X-Pro 1. I wanted to get the mood using the ambient light. These are 1930s rail cars with very dark lighting. There were six cars on this Polar Bear Express with about 175 passengers per trip. The lighting was very different in each car.
All settings were in Manual. I kept the ISO at 6400 and tried to keep the shutter speed above 1/125 because a bunch of old rail cars doing 20 mph gets very bumpy and I was getting blur below this shutter speed as we bounced around. Fun stuff, great challenge.
I got exactly what I was looking for. For one of the very first times, everything for the evening was shot in RAW. Usually I just shoot in the JPEG film modes. But for this trip I wanted to have the benefit of pulling detail out if needed. Side note, I used Lightroom for the RAW processing. Worked just fine for me. To many picky people out there. As you look at the images, the answer is yes, you are seeing correctly. The train tracks do go down the center of a street. The cars have to get out of the way. As the train approaches the town square, all the stop lights go to red and the train slowly moves through the center of town. Very cool sight to see.

So to all a very Merry Christmas, and yes there is a North Pole, I saw it!

See on atokarzphoto.zenfolio.com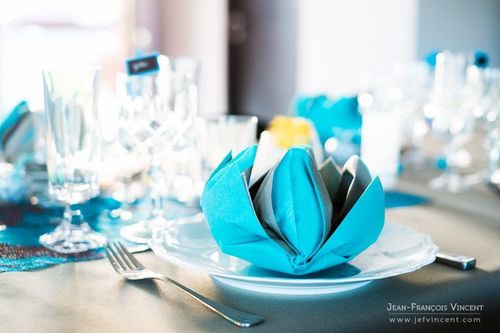 Jean-François: Now that I have been using the Fuji X-Pro 1 for 6 months, I'm jotting down my conclusions. I'm really fond of the philosophy that this camera carries, and even more so of the picture quality that can rival that of my previous Canon 5D Mk II DSLR!

Voici maintenant près de 6 mois que j'ai fait le grand saut: fini le Canon 5D Mk II, place au Fuji X-Pro 1 pour lequel j'ai eu "le coup de foudre", à tel point que je l'ai acheté avant même de l'avoir testé – cf "Le grand switch". Après 5 ans de « full frame », ai-je des regrets d'être repassé sur un capteur plus petit? J'ai longtemps hésité avant de faire mon compte-rendu du Fuji X-Pro 1 (même si j'ai publié un premier test en septembre chez nos amis de Focus Numérique). Non pas que j'en sois déçu – bien au contraire! – ni que sa prise en main soit compliquée – là encore bien au contraire! Simplement, alors que les articles élogieux pleuvaient, que d'autres se lamentaient de certaines limitations, j'ai pris plaisir de mon côté à voyager avec ce boîtier… tout simplement!

Google Translater (ENG):
http://bit.ly/TENJy3
See on www.digitlife.fr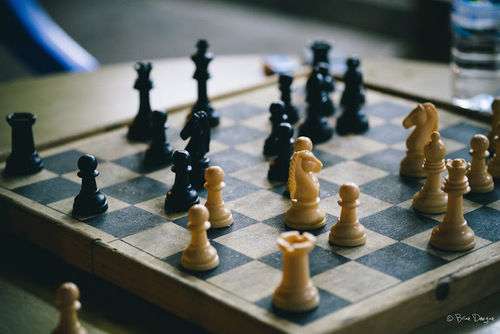 The XPro-1 has not failed to amaze me every time I pick up the camera. From unbelievable low light capability to those gorgeous Fuji colors straight out of the camera, I simply couldn't recommend any other small camera system till date. So when Fuji generously gave me the 60mm Macro to test, I prepared myself to get wowed once more.. Full disclosure, Fujifilm isn't paying me a dime (or fils) to put these words down about their products. I've paid the (ridiculously high in this region) price out of my own pocket. Even after my beloved X100 was stolen. Thats testament to one fact. I'm a believer in Fuji and love a great comeback. Its true that Fujifilm Middle East has featured me a couple of times on their social media but thats been with no strings attached. So with that out of the way, I'm going to give you my two cents on the only XF lens I didn't buy along with my camera during its initial launch. Why you ask ? Why didn't I just complete the set and get all three ?

….

Absolutely…. I'm going to get this lens. The optical quality to me is stunning. It makes my small bag of the body plus three lenses a complete work-horse kit for when I shoot cars, the streets or absolutely anything else. My D800 only comes out once in a while these days and I'm pretty sure this is going to be great for portraiture as well – (awaiting my next willing subject to explore that genre). Fuji have made sure they keep the trend of improving their existing products with each successive firmware update and I'm yet to see them neglect any of the bugs reported either directly or through any from of media. If you're considering the X-Series and want to get in close, make sure that this is on your shopping list. I know its on mine.
See full review on bdonphoto.com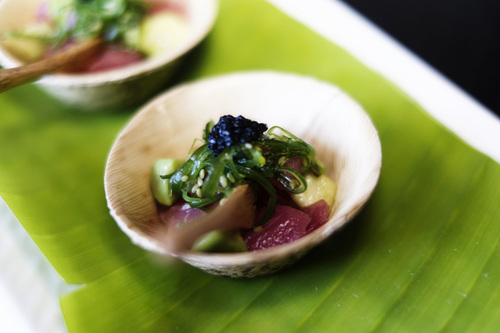 I have now been using the X-Pro1 Digital Rangefinder for 8 months now and want to impart my final thoughts on this amazing camera. First, let me say that this camera is now my "go to" camera. Initially, as discussed in my X-Pro1 Review, Pt. 1 and Pt. 2, there were some quirks that made me a little wary; specifically, the slow autofocus and the delay in firing. But I am happy to say that these and other oddities have been addressed with several firmware updates and it is ready for regular use in any photographer's arsenal. Let me first say, beyond all other criteria, the X-Pro1 takes amazing pictures. The images are far better, in my opinion, than my Canon 5d Mark 2. (I have not had the opportunity to use the Mark 3 extensively so bear that in mind). There is consistency of color and lack of highlight blowouts that amazes me. It manages, much better than any other camera I own, to mediate the lights and darks across the image. This is true even in low light or highly contrasted situations like full sun under trees. One reason for this is the ability to shoot at high ISO. The X-Pro1 at 3200 ISO doesn't have nearly as much grain as the 5D and because it doesn't use CCD filters like every other camera on the market, you never see a plaid pattern when bringing out detail in the dark areas. You only see grain, and the grain is acceptable or easily removed with the Nik Define plugin. Its low light performance also means that I almost never need a flash. Additionally, the X-Pro1 has a much improved low-light auto-focus with the latest firmware update, so it locks-on even when you think it is just too dark to shoot. See the images at Press Play to see some final images. Also, the controls are easy to use. Granted, I can make quick adjustment in my other cameras as well, but having dials like a film camera, as opposed to buttons, arrows and wheels, allows for a more intuitive feel and overall control. My last point of admiration is the camera's macro function ability. I rarely need to use a macro lens and don't actually own a true macro lens for my other cameras but I have used them in the past. The X-Pro1 35mm, however, is a true macro lens and only requires switching to macro mode. Recently, I did a food shoot for Puntino Catering in Key Biscayne. It was actually my first foray into food photography and I exclusively used the X-Pro1 and I was very happy with the results. The bokeh is beautiful and colors are vibrant. The X-Pro1 made it easy. Below are some of the images from that shoot. My only complaint is the X-Pro1's inability to rapid fire. It takes an image every ½-1 second whereas I can shoot 6-9 images per second with the 5D so there are still many situations in which I do not use the X-Pro1. For example, at a recent wedding shoot, I used the Canon 5D for the ceremony to ensure that I didn't miss critical situations like the "kiss", but used the X-Pro1 for most of the party.
One other downside, which is actually a bit ridiculous, revolves around the perception of me as a photographer. It is really impossible to go to a shoot with a new client and only whip out the X-Pro1. It is a beautiful camera but most people just won't perceive you as a high-end photographer unless you have a giant camera with a big flash. At the clubs, shooting the DJs, people won't move out of my shot if I only carry the X-Pro1 because they think I am just an audience member taking a picutre. So I often end up carrying the 5D on my side, giving me the appearance of a real photographer, but actually shoot exclusively with the X-Pro1. So that's my 2 cents. I love the camera and highly recommend it. For someone who shoots with a DSLR exclusively, it takes some getting used to but well worth the practice. For those older shooters who have used film rangefinders, this digital rangefinder your muscle memory will kick in as soon as you hold it so you'll feel comfortable immediately.
See more pictures on fotofilosophy.com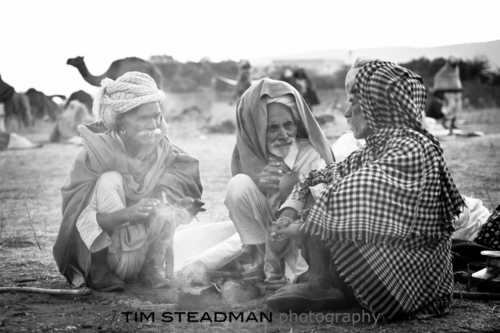 Two weeks ago, I traveled to Pushkar for the annual Camel Fair. For 8 days, I was armed with only my X-pro 1 , the 18mm f/2, and the 35mm f/1.4. This was my first experience working extensively with the X-pro 1. It felt different. Last year I walked the grounds of the Pushkar Camel fair armed with a Canon 1D Mark II with a 70-200 2.8 IS and a Canon 5D with a 16-35 II f/2.8. A 35mm 1.4 and a 50mm 1.4 were stowed my backpack. I came away with images I really liked, but also came away each night with a sore neck and back and an ever growing frustration of hauling so much stuff. For one day I decided to carry just my 1d Mark II with the 35mm 1.4 to "free myself." It saved my back but not quite my neck and I still felt like this big camera was all people looked at when I first approached them to have a chat, ask questions, etc. I needed something less obtrusive. Along came the X-pro 1 that I purchased a few months ago. The Pushkar Camel Fair was the first event I felt I could give it a good working test and compare its performance and image quality with the performance and images I shot last year with my Canon gear. I also wanted to see how it held up in the sandy elements of the desert. I am very pleased with the results. The image quality, I feel, with the X-Pro 1 and 35mm f/1.4 combo is as good as the image quality of my Canon 1D Mark II and 35mm 1.4 combo. I love this. Performance wise, the auto focus SPEED with the X-pro I doesn't even compare. It is slow in the world of pro SLR's but then again, for travel, I am usually not shooting anything that is moving fast, so speed is not an issue. It is not too slow to frustrate me in any way…especially since the firmware update a couple months ago. I have found that shooting in manual AF mode and using the AEL button for auto focus is a bit faster and easier. The auto focus ACCURACY with the X-Pro 1 is great. Once it locks on, it's good to go. I took 2-3 extra shots in certain situations early on in the camel fair just to make sure I got one in focus as I was a bit skeptical. All the images came out tack sharp. Very nice! ….