Fuji X-Pro1
See on Scoop.it – Fuji X-Pro1

Jack Picone, photojournalist and social documentary photographer – "My mantra is' slow is fast' – you look, you think, you wait and then you make the picture. I like the psychology of the X-Pro1…it allows me to connect with the people I am photographing". Jack Picone is another award-winning Australian photojournalist. Jack spent a decade covering the world's conflict zones including Iraq, Sudan, Rwanda and Palestine, but this work is only partly representative of his oeuvre, which also involves social documentary projects and workshops. He says the X-Pro1 is a "quiet camera, very subtle. I can use it on the streets or with people in sensitive situations and it is such an understated retro design that people don't react to it. It isn't like a DSLR, which is like a house brick that is in front of your face. With this camera people either ignore you or if they do take notice of you they don't see you as a professional photographer, they see you as a human being. Being able to strike a rapport with people in a more seamless way is, for me, poetry"….

See on www.fujifilm.com.au
See on Scoop.it – Fuji X-Pro1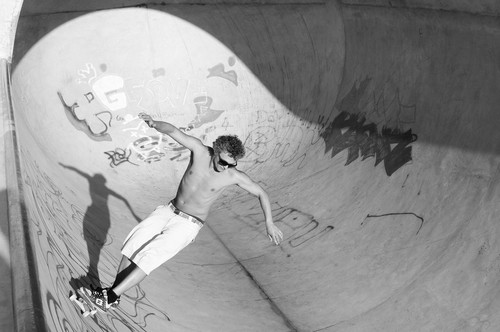 Here are some pictures taken with the FUJI X-Pro1 and FUJI X-100. It should give me some feeling of how the cameras – especially the X-Pro1 – perform in fast action scenarios. Well, often it's not so easy to get the action in focus but altogether the X-series cameras get the job done.
For further sports-photography I will have an eye on the new Fujinon 18-55mm and 14mm lenses and the upcoming Firmware update for the X-Pro1. So stay tuned – further pictures and experiences will come soon!

See on www.cleareye-photography.com
See on Scoop.it – Fuji X-Pro1

My first exploration of the Inuit village of Kangirsuk, in Nunavik with my Fuji X-Pro1.
In 1945, the location was known as Payne Bay. In 1959, the federal day school was founded. From then on permanent settlement by Inuit finally began. In 1961, the federal government provided healthcare facilities, housing, and social services. That same year, the Quebec Government decided to give French names to places of the northern Quebec coast and changed the name of the post to Francis-Babel, in honor of Louis-François Babel (1826-1912). But this name did not take root, and was replaced a year later with Bellin, named after Jacques-Nicolas Bellin (1703-1772). It was subsequently known as Bellin (Payne) until 1980. That year, the name was changed to Kangiqsuk when the village was incorporated as a Northern Village Municipality (French: municipalité de village nordique). Local authorities disagreed with this transliteration, and in 1982 it was corrected to Kangirsuk.

See on waseyaimages.net
See on Scoop.it – Fuji X-Pro1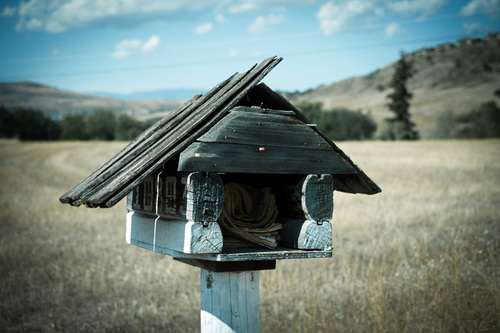 I grabbed my bike and my Fujifilm X-Pro1 today and went for a ride along East Vernon Road and into Coldstream. The X-Pro1 really is a marvel of a camera. So light that it never feels like a burden to bring it along. Vernon is winding down from a busy summer and it felt just that way on my ride today. It is still warm here but the colours are fading and we know fall is around the corner. With any luck we usually have about another month of nice weather here so I am looking forward to taking it all in. I deliberately desaturated the colours in my post processing on these images to further emphasize the feel of the day. My favourite shot is the one of the two horses as it hits the spot on the mood here in late summer.

See on mfoto.ca
See on Scoop.it – Fuji X-Pro1
Billy Luong from The Fuji Guys joins Henry's TV host Mark Shannon to describe some of the major improvements that the V2.0 Firmware Update brings to the Fujifilm X-Pro 1. The firmware is available for download as of September 18th, 2012 at 1:00am (EST). Included in the firmware update are improved performance of both autofocus and manual focus functions. Write/Processing speed has been doubled, allowing for the use of faster memory cards, and increasing the speed for playback after shooting. As well, Auto ISO (6400) is enabled, allowing the camera to take advantage of the X-Trans CMOS sensor and automatically switch to ISO 6400 when needed. As Billy mentions in the video, it's best to install the firmware update on your X-Pro 1 body as well as all of your lenses.
See on www.youtube.com
See on Scoop.it – Fuji X-Pro1

A day in the cathedral of Burgos (Spain), a jewel of spanish gothic, with the X-Pro1…
Parada ineludible de los peregrinos que llegan a la ciudad en su ruta hacia Compostela, la catedral de Burgos, dedicada a Santa María, es una de las más bellas construcciones góticas españolas. De hecho, gracias a su importancia histórica y artística, en 1984 fue declarada Patrimonio de la Humanidad por la UNESCO; un galardón que, a diferencia del otorgado a otras urbes españolas, recibió el templo de forma independiente, sin ir ligado al resto de la ciudad o a otras construcciones circundantes….

See on www.planetasapiens.com
See on Scoop.it – Fuji X-Pro1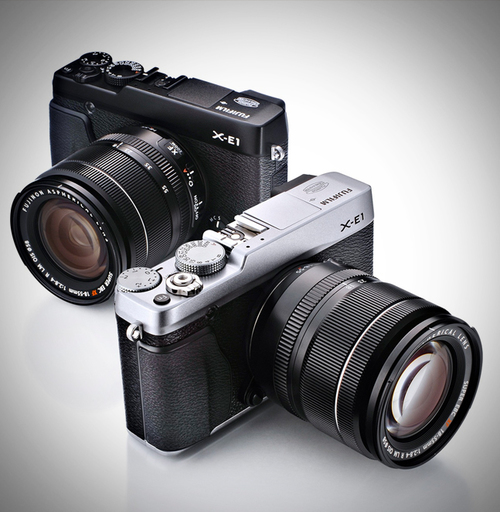 The Fujifilm X-Pro1 is a high end mirrorless camera, featuring an amazing hybrid optical viewfinder (OVF) and a sensor that does wonders to capture details and colours. It's also pretty expensive, when you don't get one on ebay for a fraction of the price like I did!
Now Fuji is releasing its small brother, the XE-1. It's basically the same camera, without the hybrid optical viewfinder (thus smaller and lighter) and with a built-in flash. It looks like both cameras share the same sensor, so we should expect the same image quality as well.

See on khoral.blogspot.fr
See on Scoop.it – Fuji X-Pro1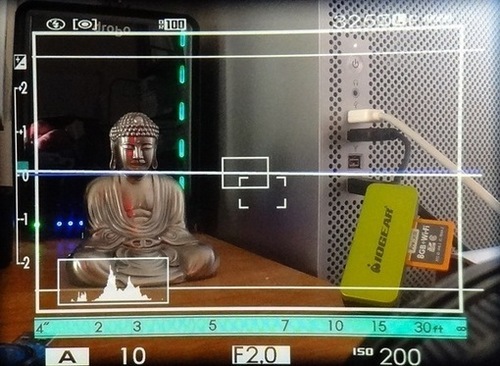 When Fujifilm previewed the X100 at the 2010 Photokina, the big hype from Fujifilm was the hybrid viewfinder. The customer reaction was mainly to the large sensor and retro controls, though, with the hybrid viewfinder being considered a very nice addition to the retro touch. The press were the ones that got the most excited by the hybrid viewfinder, which was the one "new technology" that seemed different and interesting at the show.
Today, though, Fujifilm is finally getting a bit of news: the X-E1 is going to far outsell the X-Pro1. But it doesn't have that hybrid viewfinder that was all the craze from Photokina 2010 onward, so what gives? Ahhh, you mean people were buying the X cameras for something else than bracketing lines in an optical viewfinder? Doh!

See on www.sansmirror.com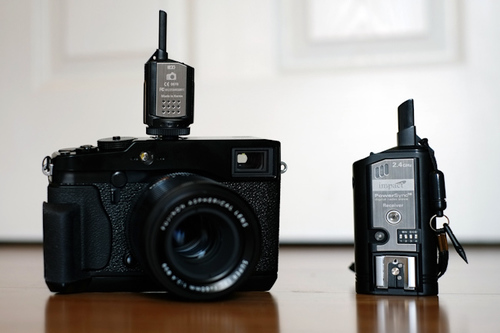 For years I have been using off camera flash, no matter what camera I happened to own at the time. It produces beautiful lighting when done properly and helps you avoid that flat, "deer in the headlights" look with your images. David Hobby (Strobist), Zack Arias and Joe McNally (just to name a few) use off camera lighting all of the time (I know, I've seen them in action) and if you want to improve your flash photography, I recommend you do too.
I find myself using my X-Pro1 all of the time (and soon, the upcoming X-E1) and I have continued to use off camera flash. I had an unfortunate incident with my old Pocket Wizards (which were extremely reliable) which I used to trigger my remote speedlights and wanted to replace them – ideally with something smaller to match the compact size of the X-Pro1.
See on roel.me