Fuji x100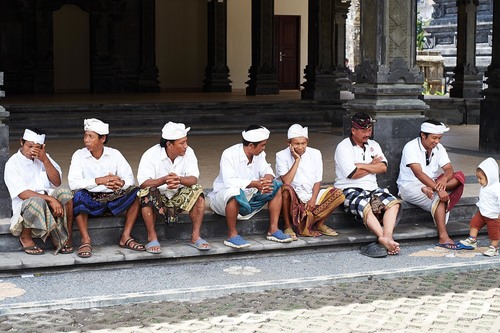 …. So I stumbled upon the small, simple Fuji X100 and I was in love straight away. Yes it was a slow, difficult and frustrating camera to use and I could not zoom. But because of that, it brought me back to the core 'feeling' of photography. When I made a photo I liked, it was all because of me, and not some automatic machine. The frustrating part was me learning photography, slowly that feeling went away. Combined with the great colours that Fuji is known for, I had the images I wanted. To me, thinking you need a big DSLR to make great photos is a misconception. For amateur photography, I would only consider one for fast action, such as sports or when you need to create large size prints. I swapped my DSLR gear for a Fuji X-E1 and have been happy ever since. After many photography books and some experience later, I now finally felt prepared to take those great images I wanted on a trip. No better place I could think of other than Bali, Indonesia. For the first time I'm really happy about the photos I brought home. I added a travel section and hope you'll check out and enjoy the photos!
See on tjeerd.me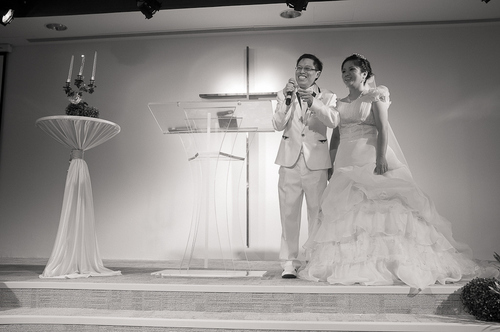 I rarely do wedding shoots as paid jobs.  Most of my wedding assignments are for close friends who has seen my work and are willing to give free rein to my "artistic" interpretations. My typical gear for the wedding assignments used to be 2 Canon DSLR, one mounted with a prime (85mm 1.8) and a Tamron 17-50 zoom. With the launch of Fuji X-system "rangefinder" like cameras, I started using these lightweight, versatile and discreet camera to complement my normal wedding rigs. My very first forage in the use of Fuji "X" system for wedding shoots started with the X100 coupled with a Canon 5DMk2 mounted with a 16-25 2.8. It was a church wedding for an ex-colleague of mine in a packed hall filled with guests and lots of kids. I enjoyed moments when I just pack my 5DMk2 into the bag and walk around with just the X100. The X100, looking like a small discreet toy camera makes me look like one of the many guests when shooting. During the wedding ceremony, the X100 with barely audible shutter sound, is my choice for capturing many wonderful moments. Were there parts when the X100 struggled? Yes, there are. At the end of the 6 hours shoot, I down to the last bar of my second battery. I have to remind myself not to chimp so as to conserve the battery life. The auto-focus, compared to my 5DMK2, is not as fast, but this can be overcome with anticipation and careful positioning……
See more pictures on lucpher.wordpress.com
Street photography. Something which I've seen and heard about but never really gone into, I like the look of it for sure and the fantastic photos it can produce but one thing has always held me back. The fear! The past weekend I was in London to see Zack Arias and David Hobby talk about their Fujifilm cameras and how they use them, it was a great talk that was followed by lots of beer, but one thing at the talk really interested me and that was the street photography part of Zack's talk. In particular his techniques and tricks for getting street photos, ways of taking shots of people without realising and that you will get caught one time or another but realistically people aren't going to go berserk. So the next day with my Fuji X100 in hand and hangover in my head I headed out to the streets of London, I started with a walk along south bank where I got to find my feet with it, and before long I was employing some of Zack's tricks and tips. Once I had got a bit more comfortable doing this I started to do some street portraiture where I would ask people to pose for me, this is a great confidence booster and a great way to improve your photography, very quick portraits on the fly with available light, really good fun, and a lot less people say no that you would think! After this I headed over to Shoreditch and up Brick Lane, this gave some awesome settings in which to photograph and some cool people to shoot, I would recommend going there as its just awesome! Overall I was really happy with my results from the day and I will be sure to use these techniques next time I go street shooting, which is likely to be this weekend when I'm in paris for Be Street festival, more on this on several future blog posts! Settings wise I used only the Fuji X100 and was mainly shooting on shutter priority, this seemed to work for me and the effect I was trying to go for, so thats Aperture set to 'A' mode and auto iso on up to 3200, then if I wanted some blur I could just click to 1/30th then back to 1/125th for a sharp shot, a very quick way of shooting, great for fleeting moments……
See more pictures on www.colinnichollsphotography.com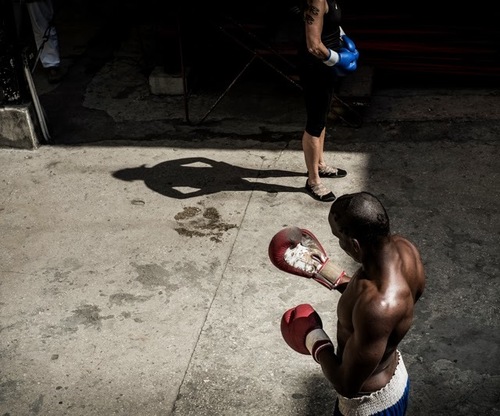 I organize photo tours and I own three Fuji cameras: the X-100, the X-Pro1 and an EX. I recently purchased a Nikon D-600. I love the Fuji X-Pro1 and my only regret to this day is the fact  that it can't be the only camera I use in my work. With the Fuji X-Pro1 I won (and then lost) the 2012 National Geographic Photo Contest and ended up as a finalist of the Sony World Photography Awards , besides two Juror Awards of Merit at the Grand Prix de la Découverte 2013. I really cannot speak ill of the camera…
Why, after twenty years of staying put, am I selling a Canon 5D, buying three Fujis and then a Nikon? It's been something gradual and from my point of view, something necessary…….
See on harryfisch.blogspot.com.es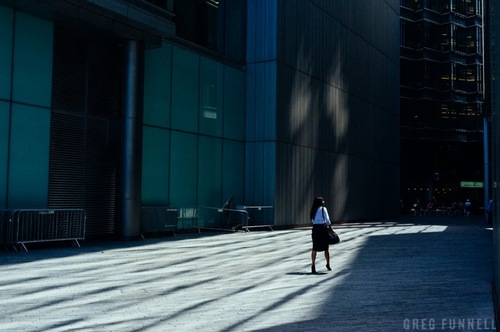 The other day I had to make a call I never wanted to have to make. At 28 I needed to see a chiropractor – some would call it the photographers curse, a curse that unfortunately goes with the territory. Lugging heavy camera gear around, usually with it hanging from the neck, waist or one shoulder eventually takes its toll. This realisation along with some other vague and equally suspicious excuses was one of the reasons I'd been interested getting myself one of Fujifilm's X-Series cameras – the thought of having a camera that was small and light and could maybe even supplement my heavy old SLR was appealing. I knew they would probably never replace my SLR for work but as everyday cameras they seemed to offer a good compromise. In 2011 I bought the Fujifilm x100, a camera I loved to hate, a camera that for me was so nearly there in terms of what I personally was after but somehow not quite. It looked fantastic (for some reason more of an appeal to me than it really should be) and contained pretty much my perfect carry around set-up; packing an equivalent of 35mm f/2 lens. It was almost too silent when it took a photo (to the point where at times I wasn't even sure it had taken) but is small size and discretion were a big plus for me, the whole thing could slip in my pocket and yet it felt good in the hand with a nice weight. The whole manual shutter and aperture operation were a total winner for me. …..
See more pictures on focus52.blogspot.co.uk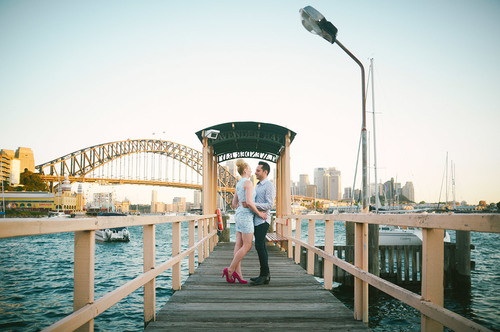 What a beautiful day it was to shoot Kel and Mil's engagement at Luna Park, Sydney. The weather forecaster said there will be 90% chance of rain. Well it turned out, the rain stayed away and the gods gave us beautiful blue skies and sunny weather! I couldn't have asked for a better day. Kel and Mil are such a fun couple to shoot. We headed for Luna Park, Sydney because I felt it reflected their fun and colorful personalities. I won't say much what they have plans on their wedding day but I for one cannot wait to shoot it. It will be something different and creatively challenging. The shoot was also the first time I decided to use the Fuji Xpro 1 (with 35mm 1.4 and 18-55) and X100 cameras. I won't go into technical details since you can just google these but these 2 cameras performed really well. The AF system which I feared would be to slow actually performed quite admirably – even when I was shooting towards the sun for the awesome sun flare look. It's still by no means a speed freak and won't replace my Canon DSLR for weddings but I won't hesitate to use these on engagement shoots again. Nice and small, great tack sharp lenses (even wide open) and gorgeous color rendition make this a perfect camera where you can slow down and concentrate on shooting…..
See more pictures on www.corralphotography.com.au
Due to an unfortunate accident on our trip to the Oregon Coast, my X-Pro1 was out of commission and I ended up shooting primarily with the X100. Luckily, I packed a step up ring that let me use my 10 stop ND filter on the X100 for some long exposure images. Here are a few of my favorites from our trip…..
See on stephenip.com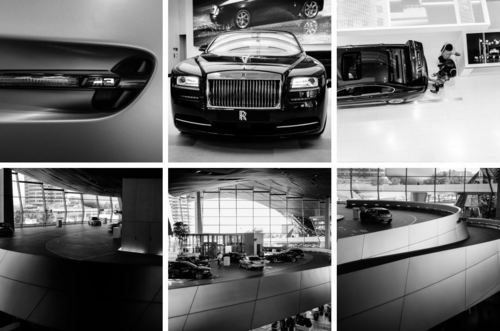 BMW (or Bayerische Motoren Werke to give the acronym it's full German title) is known world-wide and is headquarted in Munich. Producers of many prestige vehicles over the years, owners of the Mini brand and parents to Rolls-Royce, BMW cars have been admired by car fans for decades.Those of us not lucky enough to own one, you can always visit the BMW Musuem and see the models of yesteryear and recall the posters you had on your bedroom wall when you were younger. These cars are strictly off limits and you can only look from afar. For the avid fans of the propeller badge, with it's Bavarian Blue and White colours, fortunately there is somewhere you can go to 'play'. Situated just across the road from a BMW office tower (styled in the shape of a four cylinder engine) and in the shadow of the nearby Olympic Tower is the Double Cone shaped BMW Welt (BMW World). A showcase of all the latest prestige models that you can sit in, check out and imagine driving 'one day' in such a car. If your dream then becomes a reality and you're in a position to purchase a car, you can arrange a meeting with one of the BMW executives about a possible future sale. You can even arrange for your new car to be picked up from BMW Welt where you will get the full BMW experience of having your new car presented to you on a spinning disc in front of your eyes so you can admire it from all angles before you drive it away home. Just be careful of the spiral downward ramp on your way out. Since it was first opened in October 2007 there has been more than one occurance of a new owner picking up their new car, only to mis-judge the width of the exit ramp and then proceed to scrape the side of their prestine car down the side causing considerable damage, all before leaving the building.
Note: All photos were taken with the Fuji X100
See more pictures on follyview.com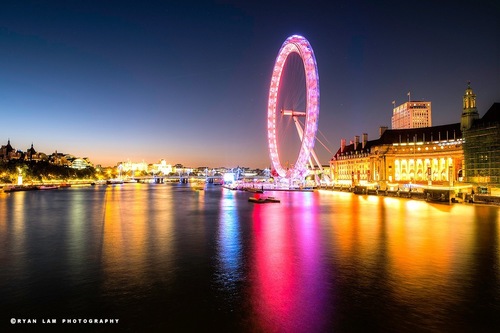 Coming from the DSLR camp I used APSC-sized and full frame sized sensor DSLRs for years. Some day I bought my first CSC with a fixed lens the Leica X1, because I want something compact, light-weighted, with an APSC-sized sensor for every day use and I don't want to compromise in terms of image quality. However it was a short love: the not so good high ISO performance, the not so fast lens and the slow auto-focus were not good enough for my own style of photography. Hence I look for other options with an APSC-sized sensor. Here we go: I decided to buy the Fujifilm X100 and I sold the Leica X1. As soon as I got my X100 in my hands I took her to her first travel abroad: Hong Kong. She was my 'backup camera' for my Canon 5D. You know what kind of weather conditions you can expect in Hong Kong: hot and high humidity. I always had both cameras with me but mostly I like the convenience of the X100….
See more pictures on www.ryanlam-photography.com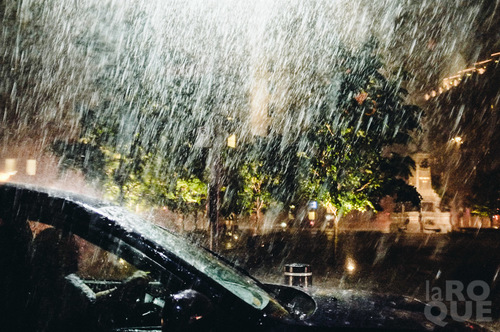 I've spent a few hours with friends I haven't seen in decades. The air hangs thick as freshly poured asphalt — Montreal can get as hot as it can be cold. I walk back to the car amidst throngs of tourists, under an impending storm, the sky flickering and flashing nervously, a low menacing rumble in the distance. I barely make it. I pick up the camera and aim haphazardly at the world outside my bubble — a hand on the wheel, an eye on the screen….
See on www.laroquephoto.com