Fuji x100
Canada has been seeing quite a bit of horrible weather lately. First, an Ice Storm in Toronto that caused over 300,000 people to lose power, and now this cold front bringing temperatures as low as -33C. Unfortunately, this weather has been getting in the way of my street shooting and so, being stuck at home, I decided to make the best of it! Armed with my trusty Fujifilm X100LE, a GorillaPod Hybrid, and some YONGNUO off camera flash gear, I decided to play with water. After setting up the mini studio I experimented with various shutter speeds, gear placements, and flash power. I was having fun!
See on www.kammah.ca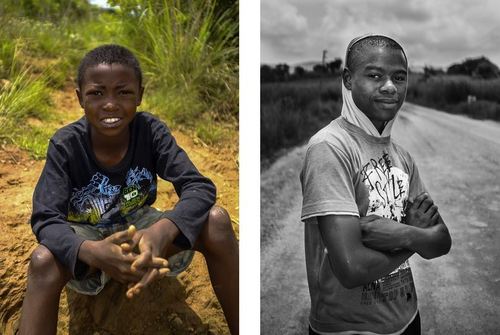 While the X-A1 review and viewpoint from my cousin is just about done and my X-E2 and 24mm in the works, I got my hands on an old X100. I wanted to test it out and compare it to my X100S, as I only came into the Fuji world just after the X100S was released. I found these 4 guys walking on a dirt road, and they were kind enough to let me take the shots. I took only the X100 for this trip to force my self to use it. I had loaded the latest, and from what I have heard, the last firmware version 2.0. I can tell you, the camera is still very impressive. The few things I missed was the Q-button, but I was able to assign the RAW-button to allow me to choose from the 3 custom settings. The biggest issue I had, was the AF-button on the left. First my muscle-memory kept going to the right-side button where it is for the X100S, but over time one starts to adapt and it all started working nicely.  Until I pick up my X100S again, I am confused all over again. During my early tests around the house, OVF was useless at focusing for about 90% of the time, so I had it in EVF permanently. I also found that just about all the images appear a little soft around the eyes, but that said I done very limited testing…..
See on www.neillsoden.co.za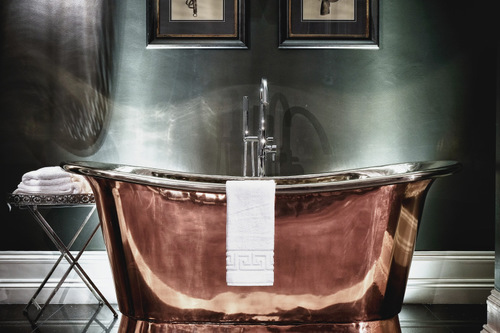 I have been rather busy over the last few days shooting Paddocks House. The second new boutique in the House collection chain. Having had the pleasure of shooting the fist hotel I was very pleased to be invited back to shoot the second hotel. The trusty Fuji X-E1 and the X100 combination worked a teat again. I use the 18-55 on the X-E1 for the wide shots and the X100 for the details and macro. Sometimes I will put the 35mm f/1.4 on the X-e1 if I need.. For me the details shots are undoubtedly my favourite for a shoot of this type. However this time round I have taken some time out and continued to push the boundaries of HDR abilities for my own work. I hope you enjoy them as much as I have had spending 2 days creating them…..
See on simonpeckham.wordpress.com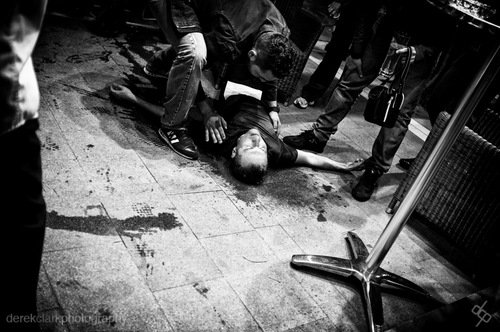 The release of firmware 2.0 for the X100 was a very welcome present from Fuji that a lot of people thought wouldn't happen. They've replaced the X100 for the X100s, so why would they update an older model and give it a bit of what entices people to upgrade. Because they're Fuji, that's why. So on the morning v2.0 was released, I got ready for the upgrade by playing around with the focus so that I could compare the difference after upgrading. I got my Fuji branded 4gb card that I keep just for firmware updates and reformatted it in the camera. I put an original Fuji battery, fresh from a full overnight charge, into the camera. I then put the downloaded file on the SD card (checking that the file size matched the download page) and placed it into the camera. After the ritual was complete and I started the update. I placed the camera on the desk to avoid pressing anything and watched the progress bar on the LCD move from right to left. But just after about quarter of the way through, the LCD went dark. It had never done this before, but I left it for a few minutes incase it was a new way updates worked. Nothing, Nada, Wala. I picked my X100 up and lightly half pressed the shutter button, expecting to see the camera coming out of sleep mode. The write lamp on the back blinked red and I knew something was wrong. I turned it off and then back on, but the same thing, nothing but the blink of a light on half pressing the shutter. My X100 was dead. This was an ex-X100…..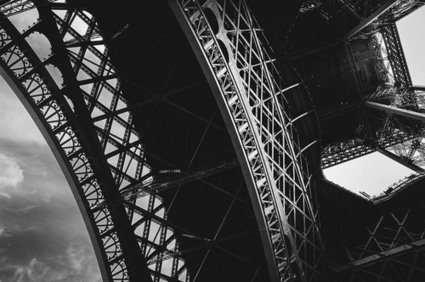 You can't imagine how long I've been working on this… But it's finally here: today I'm launching my first eBook entitled 1EYE, ROAMING.
If you're a longtime reader of this blog you'll recognize the topic since it's based on the Lutetia – Travels in France with the X100 series. Why return to those images? Because I needed to; because they've since become much more important than I originally thought and because I needed something more permanent. I have other projects in mind but this had to be the first step…..
….also included is a special chapter called Case Studies where I offer a glimpse into the processing of the images as well as reflexions on some of the moments that were captured. Seven examples in all. The book is in PDF format and I can tell you it looks fantastic on an iPad Air. Very happy with it…..
My recommendation – a street photographer in France – great work Patrick!
See on www.laroquephoto.com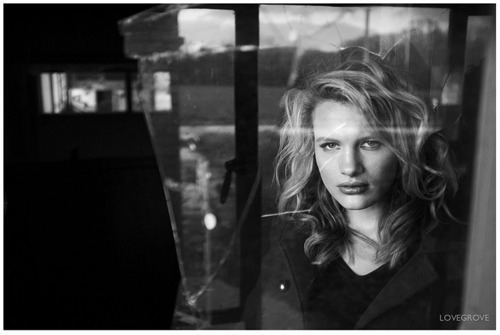 1. Out and About ~ This is my most common set up and uses aperture priority in conjunction with auto ISO. Here are my settings for that working method…

ISO set to 200 Auto on ~ max 3200 with a minimum shutter speed of 1/80th,
Shutter speed dial set to A,
Aperture dial set to f/2 (wide open),
Jpeg Fine + Raw,
Auto WB,
Monochrome with G filter,
AFS with the focus activated by a half press of the shutter button,
The central focus zone set with the smallest activation box
I use this configuration for location shooting using natural light or reflectors. I also use it when shooting interiors lit with continuous lights. I just pick up the camera, switch it on and start shooting. My only setting adjustment during the shooting process is exposure compensation via the very convenient dial……
See on www.prophotonut.com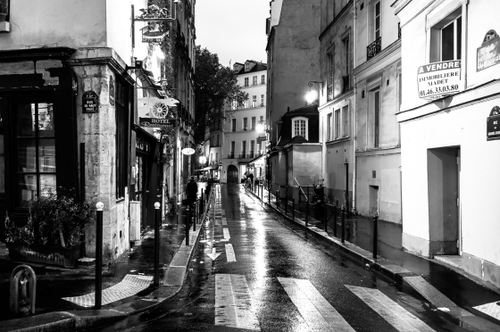 Just made it back from a quick 3-day weekend in Paris. We were out celebrating my grandma's 80th birthday with the family. Paris is always a lovely city to come home to. The lights, the pitoresque streets, the Seine, the cathedrals, the bistros, the boulevards, everything really. You'll just have to live with the traffic I guess. There is a reason world-famous photographers like Cartier-Bresson, Brassai lived here and contemporary photographers like Jay Maisel and Bill Cunningham keep returning here over and over again. Evidently, cleared two days for some much needed street photography. Paris, like any major city in the world lends itself perfectly to street photography. I'm a big advocate of shooting the city or place you live in, because every aspect can be interesting. However, in order for your streetphotography to be interesting, your subject matter needs to be interesting. Subject matter, evidently, are the people or things you photograph. If you live in a place that has very few, to no people, you're going to have a bad time for street photography. That being said, photographers like William Eggleston have had incredible careers photographing the mundane everyday life. But this post is about street photography……
See more pictures on morganmoller.wordpress.com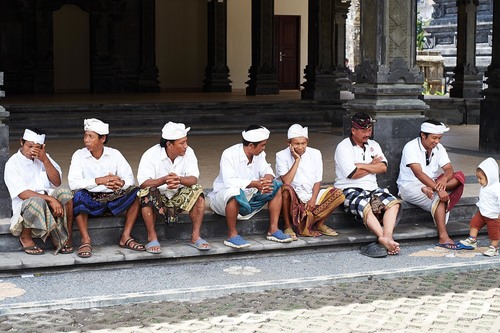 …. So I stumbled upon the small, simple Fuji X100 and I was in love straight away. Yes it was a slow, difficult and frustrating camera to use and I could not zoom. But because of that, it brought me back to the core 'feeling' of photography. When I made a photo I liked, it was all because of me, and not some automatic machine. The frustrating part was me learning photography, slowly that feeling went away. Combined with the great colours that Fuji is known for, I had the images I wanted. To me, thinking you need a big DSLR to make great photos is a misconception. For amateur photography, I would only consider one for fast action, such as sports or when you need to create large size prints. I swapped my DSLR gear for a Fuji X-E1 and have been happy ever since. After many photography books and some experience later, I now finally felt prepared to take those great images I wanted on a trip. No better place I could think of other than Bali, Indonesia. For the first time I'm really happy about the photos I brought home. I added a travel section and hope you'll check out and enjoy the photos!
See on tjeerd.me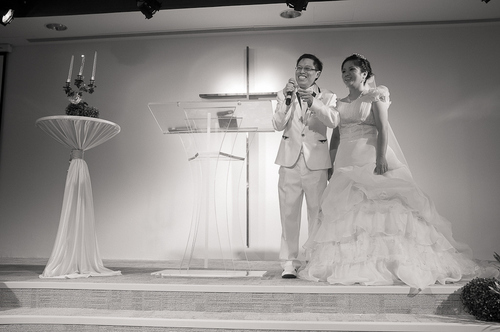 I rarely do wedding shoots as paid jobs.  Most of my wedding assignments are for close friends who has seen my work and are willing to give free rein to my "artistic" interpretations. My typical gear for the wedding assignments used to be 2 Canon DSLR, one mounted with a prime (85mm 1.8) and a Tamron 17-50 zoom. With the launch of Fuji X-system "rangefinder" like cameras, I started using these lightweight, versatile and discreet camera to complement my normal wedding rigs. My very first forage in the use of Fuji "X" system for wedding shoots started with the X100 coupled with a Canon 5DMk2 mounted with a 16-25 2.8. It was a church wedding for an ex-colleague of mine in a packed hall filled with guests and lots of kids. I enjoyed moments when I just pack my 5DMk2 into the bag and walk around with just the X100. The X100, looking like a small discreet toy camera makes me look like one of the many guests when shooting. During the wedding ceremony, the X100 with barely audible shutter sound, is my choice for capturing many wonderful moments. Were there parts when the X100 struggled? Yes, there are. At the end of the 6 hours shoot, I down to the last bar of my second battery. I have to remind myself not to chimp so as to conserve the battery life. The auto-focus, compared to my 5DMK2, is not as fast, but this can be overcome with anticipation and careful positioning……
See more pictures on lucpher.wordpress.com
Street photography. Something which I've seen and heard about but never really gone into, I like the look of it for sure and the fantastic photos it can produce but one thing has always held me back. The fear! The past weekend I was in London to see Zack Arias and David Hobby talk about their Fujifilm cameras and how they use them, it was a great talk that was followed by lots of beer, but one thing at the talk really interested me and that was the street photography part of Zack's talk. In particular his techniques and tricks for getting street photos, ways of taking shots of people without realising and that you will get caught one time or another but realistically people aren't going to go berserk. So the next day with my Fuji X100 in hand and hangover in my head I headed out to the streets of London, I started with a walk along south bank where I got to find my feet with it, and before long I was employing some of Zack's tricks and tips. Once I had got a bit more comfortable doing this I started to do some street portraiture where I would ask people to pose for me, this is a great confidence booster and a great way to improve your photography, very quick portraits on the fly with available light, really good fun, and a lot less people say no that you would think! After this I headed over to Shoreditch and up Brick Lane, this gave some awesome settings in which to photograph and some cool people to shoot, I would recommend going there as its just awesome! Overall I was really happy with my results from the day and I will be sure to use these techniques next time I go street shooting, which is likely to be this weekend when I'm in paris for Be Street festival, more on this on several future blog posts! Settings wise I used only the Fuji X100 and was mainly shooting on shutter priority, this seemed to work for me and the effect I was trying to go for, so thats Aperture set to 'A' mode and auto iso on up to 3200, then if I wanted some blur I could just click to 1/30th then back to 1/125th for a sharp shot, a very quick way of shooting, great for fleeting moments……
See more pictures on www.colinnichollsphotography.com