Fuji x100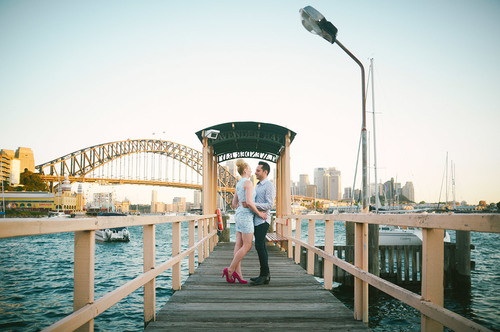 What a beautiful day it was to shoot Kel and Mil's engagement at Luna Park, Sydney. The weather forecaster said there will be 90% chance of rain. Well it turned out, the rain stayed away and the gods gave us beautiful blue skies and sunny weather! I couldn't have asked for a better day. Kel and Mil are such a fun couple to shoot. We headed for Luna Park, Sydney because I felt it reflected their fun and colorful personalities. I won't say much what they have plans on their wedding day but I for one cannot wait to shoot it. It will be something different and creatively challenging. The shoot was also the first time I decided to use the Fuji Xpro 1 (with 35mm 1.4 and 18-55) and X100 cameras. I won't go into technical details since you can just google these but these 2 cameras performed really well. The AF system which I feared would be to slow actually performed quite admirably – even when I was shooting towards the sun for the awesome sun flare look. It's still by no means a speed freak and won't replace my Canon DSLR for weddings but I won't hesitate to use these on engagement shoots again. Nice and small, great tack sharp lenses (even wide open) and gorgeous color rendition make this a perfect camera where you can slow down and concentrate on shooting…..
See more pictures on www.corralphotography.com.au
Due to an unfortunate accident on our trip to the Oregon Coast, my X-Pro1 was out of commission and I ended up shooting primarily with the X100. Luckily, I packed a step up ring that let me use my 10 stop ND filter on the X100 for some long exposure images. Here are a few of my favorites from our trip…..
See on stephenip.com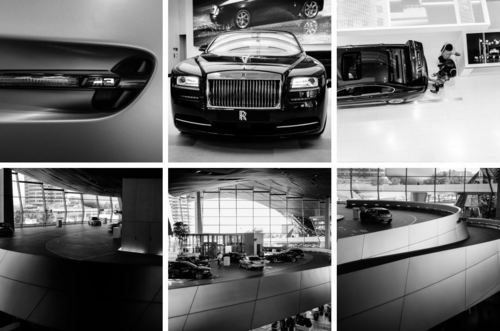 BMW (or Bayerische Motoren Werke to give the acronym it's full German title) is known world-wide and is headquarted in Munich. Producers of many prestige vehicles over the years, owners of the Mini brand and parents to Rolls-Royce, BMW cars have been admired by car fans for decades.Those of us not lucky enough to own one, you can always visit the BMW Musuem and see the models of yesteryear and recall the posters you had on your bedroom wall when you were younger. These cars are strictly off limits and you can only look from afar. For the avid fans of the propeller badge, with it's Bavarian Blue and White colours, fortunately there is somewhere you can go to 'play'. Situated just across the road from a BMW office tower (styled in the shape of a four cylinder engine) and in the shadow of the nearby Olympic Tower is the Double Cone shaped BMW Welt (BMW World). A showcase of all the latest prestige models that you can sit in, check out and imagine driving 'one day' in such a car. If your dream then becomes a reality and you're in a position to purchase a car, you can arrange a meeting with one of the BMW executives about a possible future sale. You can even arrange for your new car to be picked up from BMW Welt where you will get the full BMW experience of having your new car presented to you on a spinning disc in front of your eyes so you can admire it from all angles before you drive it away home. Just be careful of the spiral downward ramp on your way out. Since it was first opened in October 2007 there has been more than one occurance of a new owner picking up their new car, only to mis-judge the width of the exit ramp and then proceed to scrape the side of their prestine car down the side causing considerable damage, all before leaving the building.
Note: All photos were taken with the Fuji X100
See more pictures on follyview.com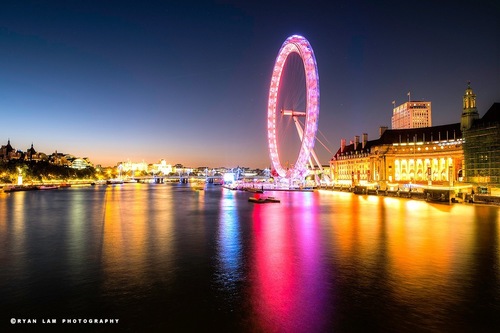 Coming from the DSLR camp I used APSC-sized and full frame sized sensor DSLRs for years. Some day I bought my first CSC with a fixed lens the Leica X1, because I want something compact, light-weighted, with an APSC-sized sensor for every day use and I don't want to compromise in terms of image quality. However it was a short love: the not so good high ISO performance, the not so fast lens and the slow auto-focus were not good enough for my own style of photography. Hence I look for other options with an APSC-sized sensor. Here we go: I decided to buy the Fujifilm X100 and I sold the Leica X1. As soon as I got my X100 in my hands I took her to her first travel abroad: Hong Kong. She was my 'backup camera' for my Canon 5D. You know what kind of weather conditions you can expect in Hong Kong: hot and high humidity. I always had both cameras with me but mostly I like the convenience of the X100….
See more pictures on www.ryanlam-photography.com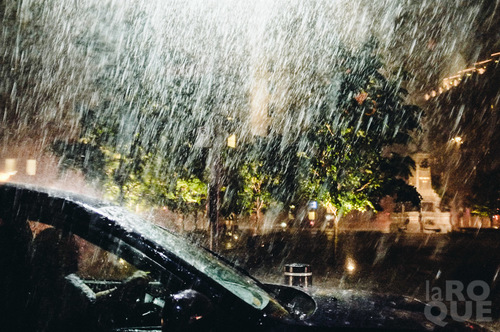 I've spent a few hours with friends I haven't seen in decades. The air hangs thick as freshly poured asphalt — Montreal can get as hot as it can be cold. I walk back to the car amidst throngs of tourists, under an impending storm, the sky flickering and flashing nervously, a low menacing rumble in the distance. I barely make it. I pick up the camera and aim haphazardly at the world outside my bubble — a hand on the wheel, an eye on the screen….
See on www.laroquephoto.com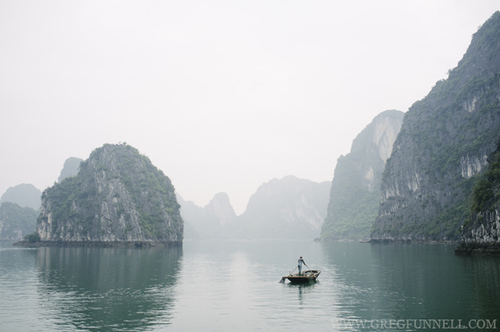 The other day I had to make a call I never wanted to have to make. At 28 I needed to see a chiropractor – some would call it the photographers curse, a curse that unfortunately goes with the territory. Lugging heavy camera gear around, usually with it hanging from the neck, waist or one shoulder eventually takes its toll. This realisation along with some other vague and equally suspicious excuses was one of the reasons I'd been interested getting myself one of Fujifilm's X-Series cameras – the thought of having a camera that was small and light and could maybe even supplement my heavy old SLR was appealing. I knew they would probably never replace my SLR for work but as everyday cameras they seemed to offer a good compromise. In 2011 I bought the Fujifilm x100, a camera I loved to hate, a camera that for me was so nearly there in terms of what I personally was after but somehow not quite. It looked fantastic (for some reason more of an appeal to me than it really should be) and contained pretty much my perfect carry around set-up; packing an equivalent of 35mm f/2 lens. It was almost too silent when it took a photo (to the point where at times I wasn't even sure it had taken) but is small size and discretion were a big plus for me, the whole thing could slip in my pocket and yet it felt good in the hand with a nice weight. The whole manual shutter and aperture operation were a total winner for me. I think Fuji had finally realised that most camera manufacturers seemed to have failed to realise, photographers are creatures of habit, we are by and large dinosaurs, and we like what we know, and what we know works. So many cameras that come on to the market aren't aimed at dinosaurs, they are aimed at the mass consumer. Manual shutter dials and aperture rings disappeared from all but 'pro' cameras because they seemed archaic. This may well be the case but equally they were a tried and tested function that had been the norm for decades, and yet within a matter of years digital cameras had consigned them to the graveyard, much to the annoyance of the dinosaurs. Fuji it seems finally cottoned onto this and their x-series cameras are evidence of that – they're a nod to a system that is tried and tested. Nevertheless with the x100 they still managed to get a few things wrong. They may have designed the hardware well but the internals, the menu system, was a generally nonsensical and the camera had a habit of not responding particularly fast, it was sluggish, not much but just enough, and it acted at time likes a despondent child. Luckily Fuji were a company that actually listened to its customers and the firmware updates did start to tackle these problems…….
See more pictures on www.focus52.blogspot.co.uk
We finally made the trip to Santa Barbara for the weekend.  After over a year of saying that we should, that we would, we did it! My girlfriend graduated from college at UCSB and has a special place in her heart for Santa Barbara.  Having spent one evening there in some forgettable company many years ago, I was eager to see it again through the eyes of someone who had lived some of her formative years here. We stayed at a hotel between East Beach and State Street down by the water and, although the weather was uncooperative for the most part, we spent a great deal of time walking and exploring (well, *I* was exploring – she knew exactly where she was going). I really loved the proximity of everything on State Street:  Fine restaurants, funky bars, cafes, sidewalk bistros, shopping – it's all around you.  The pace emanates a laid back feeling that caused me to slow my usual pace.  To actually FEEL like I was on vacation.  It was a good feeling. The variety of architecture demands your attention.  Given Santa Barbara's history, there is definitely a preponderance of adobe and terra cotta, but throughout the Lower State area there is enough variety to keep your eye entertained and shutter finger itchy.  For neon sign aficionados, there are several examples sprinkled about the area. For this trip, I wanted to be a tourist and to have a light camera close to hand at all times.  The two cameras I brought were (as they have always been) perfect.  I found I preferred the x100 for its wider view and quiet shutter in interior spaces but the X Pro 1 performed admirably when I had it with me.  Images from both cameras are included below.  The X Pro 1 was equipped with the 35mm/1.4. There was so much more to see and to do.  Next time maybe we'll stretch it out by a couple more days.
See more pictures on gimletsandfilm.wordpress.com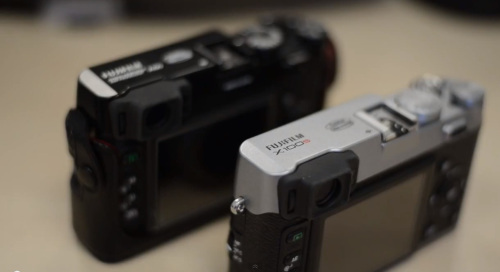 I spend the evening, night and next morning with the camera (I was up at 6 to keep trying it!) and tried it in all the sort of situations that I'd normally use my X100.  I had already decided I wasn't going to upgrade (at least not yet) as my X100 is now pretty much just a personal camera and I have other commitments to buying some more professional work kit before I can go and drop £1099 on a new camera just for fun!  I was none-the-less excited about the latest Fujifilm camera as I'm a huge fan of their X-Series cameras.  I know I might not have had it to test for a long time, but I know how I use my cameras and I know what sort of shots I take and put it through the same sort of routine I would on a daily basis with my X100 and can spot any issues pretty quickly.
I first ran around the house chasing my little girl and trying to get photos of her (any camera that can get in-focus shots of her has got to be good!)  The X100S was certainly getting a lot more hits than my X100 would normally do.  I started to believe the hype surrounding this camera, and some of the things I've read online.  I was already thinking of how I could explain to my wife that I wanted yet another camera after telling her previously that I didn't need it!  +1 for the X100S! My wife and I were due to go out to a restaurant that evening.  The X100S came along (as my X100 would normally). To start with it was performing well, then it got dark.  I couldn't get it to focus on my wife's face.  I gave up and switched to MF, and using the brilliant split-screen focusing I could continue shooting without any more frustration.  Wow, that split-screen focus-assist mode is fantastic – whoever thought of putting that on the X100S should get a large pay rise!  Twist the focus ring, it zooms in automatically, line up the split rectangles and boom! You've got your shot.  I do remember saying something about not using MF on my X100 and wondering why anyone would bother, well with the split-screen assist mode I can absolutely see why someone would use it!  +1 for the X100S!  Sadly though the love affair with this new camera was starting to fade – it was still missing in auto-focus and frustrating me.  Again, it was faces that it had a problem with – I don't know what it is with Fujifilm and faces, all their X-Series cameras seem to suffer from this issue! After we got back, I took a wander around the streets in the dark on my own (I do love night time scenes in a deserted town).  This time I took both the X100S and the X100. I carefully set both cameras to identical settings beforehand.  I started testing out the high ISO to compare the two cameras.  The X100S really does out-perform the X100 here, anything over ISO 1600 and you can really notice the difference, get to ISO 6400 and it's seriously ahead, another +1 for the X100S. Then things started to go wrong again.  I found a bench lit by a streetlight from above.  The X100S resolutely refused to focus no matter what I did.  I switched to split-screen, but because the bench had only horizontal slats I couldn't see the splits in the focus panel! Now I understand why they put focus-peeking in as well!  I got it focused and took a few shots, then switched to my X100 – bang, AF locked first time!!  I repeated this over and over, checked the settings on both cameras – the X100S totally refused to focus where the X100 got it every time.  I couldn't really believe it – after everything I had read about how wonderful the new AF system on the X100S was and that it was slaughtering the poor old X100, but here I was with the X100 locking AF where the X100S just wouldn't!  Several other incidents that night proved to show the same thing. I got up early the next morning and sat the X100S and X100 up side-by-side to do a video comparing the two, running through the differences and the new X100S menu system, followed by some AF tests.  Initially the X100S was outperforming the X100, as I fully expected that it would do, then I turned the lights out – the X100 started focus quicker than the X100S. I closed the blinds and they both ended up pretty much identical!  There is one case where the X100S is very clearly way ahead of the X100 and that's close range shooting – you no longer have to switch to macro mode for things that are at close-ish range (30-50cm) to get it to autofocus reliably – and that's where the X100S was beating my X100 the previous evening shooting my little girl.  The X100S is so much faster than the X100 at that, you can hardly tell that they are related. The problem comes when you get into low light, where phase-detection doesn't work all that well.  For some reason it looks like Fujifilm have installed an older AF firmware routine in the X100S than the X100!  As I say in the video (below) I think a lot of people, particularly ones that only ever used the X100 at launch don't realise just how much better the X100 became after Fujifilm started releasing firmware updates for it.   If you don't believe me then have a look in the video below.  I'm not trying to put the X100S down, I'm a massive Fujifilm X-Series fan and I'd much rather tell you that it's better and harp on about how wonderful it is and you should buy it, but I'm not going to lie just because I love Fujifilm! ….
See on www.photomadd.com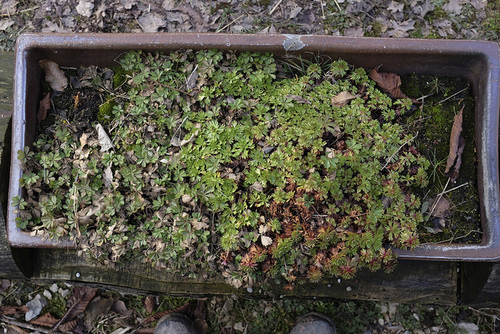 Please note the following general discoveries:
 X100S sensor appears to be a little less sensitive than X100 sensor.
Fuji has changed the gradation of their film simulation modes in the X100S, notably Provia, which now offers more shadow contrast and is now at the same level as Astia in this respect.
Auto-WB can yield different results in the X100S and X100.
If not noted otherwise, all JPEG SOOC samples were processed in-camera with standard settings for sharpening, NR, color and contrast.
See on www.flickr.com


This page will get updated as I get to know the camera better. Having used the previous model, the X100, I will primarily focus on the differences between these two models.
I will also link to photos as soon as I have had time to shoot properly. Check back in a while! :)
Auto focus
Let's just get that one out of the way. Incredible speed-up compared with the X100. Nothing more to add. It's fantastic.
There is something called "High Performance" under "Power Management" in the settings, which will increase AF speed further (as well as shorten startup time). I will get back on how this may impact the focus speed. Somehow it doesn't feel important as the AF speed is already fantastic.
Manual focusing and the MF ring
The MF ring is quick, responsive and smooth and it just works! It features variable sensitiveness and becomes more sensitive as you go closer (e.g. macro), requiring more turns.
You can set the camera to automatically zoom into the MF assist modes (standard, focus peaking, split image) when you touch the MF ring. Half-pressing the shutter will zoom out. Nice feature!
Quickly switch between AF-S and MF as they are now the outer options of the switch on the side of the camera. Minor design difference which gives major impact on how I will use this camera.
Hybrid viewfinder
Higher resolution is very noticeable and refreshing.
Less lag, if any.
Menus
Auto ISO is now available in the same menu as ISO.
ND no longer accessible from Q menu (but can still be assigned to the Fn button, just like on the X100). It should really be added to the new Q menu though (via future firmware update), if possible.
Menus feel much snappier, no lag anywhere. Now you can shoot and use the menus immediately without any lockup of the menus.
The menus are now organized and with tabs on the side and the new Q menu is a quick way to choose – or divert from – the three saved custom settings (C1, C2, C3).
Hold and press Q results in increased brightness of LCD. Great for shooting outdoors in bright light. Nice!
Possible bug: The Q menu's "Basic" mode does not remember the Auto ISO setting when switching between C1/C2/C3/Basic. Instead it inherits values from custom profiles C1 or C3 (depending on which way you scroll through the three custom profiles). To clarify, "Basic" mode is what your camera is set to when you haven't loaded a saved custom setting or what happens when you load a saved custom setting (e.g. C1) and then divert from it by changing a setting on top of it.
Video
The MF ring works really well while recording video. When turning the MF ring, it's hard to not shake the camera (just like with any camera) and some sound noise is generated.
Much improved bitrate/quality, video looks great.
MF assist does not work with video, where it is badly needed. Especially focus peaking. I hope Fuji will implement this in a future firmware update.
Macro control can't be reached in video mode (you have to exit video mode and enable macro, then go back into video mode and it will work).
There sometimes seems to be strobing in video shot the wider you go and in certain lighting conditions. This is probably just the way it works as the camera is setting the shutter automatically (this also means no need for zebra). When I've experienced strobing, I can just go less wide and it disappears. It's a non-issue to me.
Both 30 and 60 fps modes produce a 1920×1080 movie. I'll check and see if there are different bitrates to them. I'll also perform a slowdown test from 60fps to 30 fps to see how slow motion would look.
JPEG
JPEG blacks by default seem to too dark for my taste. I'm experimenting with custom shadow tone values here…
Sometimes noise reduction smearing at default value when pixel peeping at 100% scale. I'm experimenting with custom NR values here………
See on fredrikaverpil.tumblr.com