Fuji X100s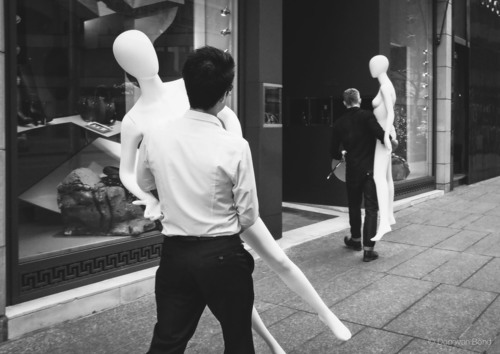 I hadn't visited Engadget in about 4 years, but when I saw "A Guide to Street Photography" on Twitter receiving praise, I decided to check it out. The series is very good, and I recommend checking it out, but I lean heavily towards Antonio Olmos' dark art of manual exposure, and Matt Stuart's manners and autofocus. Matt talks about hyperfocal distance and how he uses it for street photography. I loved how simple it sounded (to implement, not become proficient at) so I thought I would give it a shot. A few days ago, I set out on the streets of Toronto and spent a good 6+ hours wandering and a lot of shooting. A lot. Unlike Matt, I'm not a Leica shooter. I don't expect I ever will be. That's probably because I've never actually touched a Leica camera, but I can't even come close to justifying that sort of price when excellent and relatively tiny cameras like the Fuji X100S are available. The only trouble I had with this camera is people actually did notice it, some even stopped me to ask if I was shooting 35mm film. I'm convinced the more retro-looking silver has a lot to do with that and it's something I hope to remedy next year after the rumoured black X100S is announced at CES, but I'm getting way off course here. I'm relatively new to street photography. In fact, by almost every measure, I'm a total novice. I've really only been shooting street since July when I got the X100S. Zone focusing is also foreign territory for me. The kind of shooting I'd done to date simply didn't require it. With candid street photography, every half second counts so anything that promises I don't have to focus (as much), I'm going to try……
See more pictures on donovanbond.co
I was quite sceptical when I opened the box of the Fujifilm X100s. In front of me sat a R12k camera that would be geeky nirvana for any self-proclaimed hipster. This retro-styled compact camera could pass for a 1970's classic that would fit well with your oversized headphones and SMEG fridge at home. But when you look past the actual design, there is quite a surprise waiting. That surprise comes in the form a fixed 23mm F2 lens and SLR-sized APS-C sensor, which offers outstanding image quality! I would describe myself as an "enthusiastic" photographer, dabbling in portrait and landscape photography with a DSLR as companion, but after playing around with this camera, I just might have new found respect for the "compact" section of the market…..
See on www.bandwidthblog.com
I took 2 dare decisions last October. First I decided to travel to Vietnam solo and second I ditched my Canon DSLR to travel only with Fujifilm cameras x100s and X-E1. The actual planning of the trip started couple of months back. I was a bit confused where to start the trip south or north of Vietnam and whether to include the middle part of Vietnam. The thing about Vietnam is that everything is possible. Airlines were available and my options were wide open. After some serious research I decided to stick to the north for this trip and leave the other parts for another trip (yes there will be other trips!).  Hanoi, Lao Cai (Sapa & BacHa) and Halong Bay were the areas I visited in this 10 days adventure……
See more pictures on notjustaphoto.me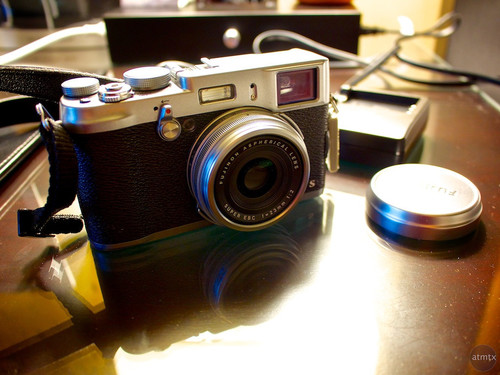 I just got back from a business trip to California where I shot the Fujifilm X100S for several days. I realized that borrowlenses.com was close to SFO (San Francisco International Airport) and I was able to pop into their facility to borrow the X100S before they closed. A nice option which saved the shipping and handling costs. So here is a report on the camera after using it in San Francisco for 4 days, from a perspective of a Olympus micro 4/3 user. There is a lot of interest and even hype about the X100S and the interchangeable lens Fuji X cameras lately. I've observed this from a distance, researching and playing with them at Precision Camera here in Austin. I've got some great results with the small Fuji XF1 that I bought recently so my curiosity for the larger Fuji's was piqued. As you may also recall, the X100S is the only remaining camera on my watch list…..
See on blog.atmtxphoto.com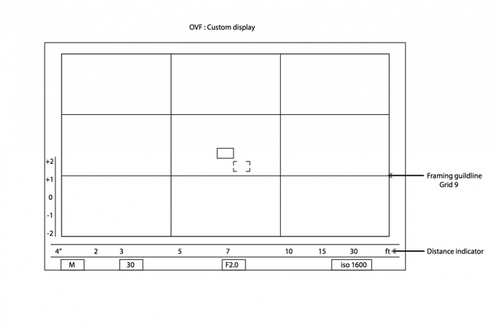 I shoot fujifilm exclusively; I use two X-Pro 1's and a X100s for my wedding work and travels. This set up works for me, however there was a learning curve involved, as the concept of these X-Cameras were different from the D-SLR's that I was used to. The biggest challenge I faced was learning how these cameras acquired focus, I spent hours online seeking relevant information and even more time applying what I read and testing things out. YES, they actually do focus, they just do it differently to my old D700 and a friend's 5D2 I had right next to it for comparison. As a result of the information I gathered and my personal experience over the last 8 months, I decided to put this article together and I hope that fellow X-Photographers out there and those considering buying one of these cameras might find it useful. Like Zack Arias, I believe that the Optical Viewfinder is a big deal on these cameras. The hybrid viewfinder is innovative and each mode serves a purpose, i.e for close ups where the Electronic Viewfinder is the better option. Nevertheless, I find myself using the Optical Viewfinder 90% of the time, I truly love it. The focus on this article will be focusing with these cameras (X-Pro 1 & X100s) with the Optical Viewfinder…….
See on vopoku.com
I've been experimenting with the Seven5 Micro System by LEE Filters and my FujiFilm X100s along the coastline near my home in Kiama, NSW. My first dabblings with this light-weight, nifty gear during recent walks in Cumbria and Spain, certainly whetted my appetite for playing around more with these handmade filters. I am enamoured with the SW-150 kit and filters for my full-frame camera too, although it is a significantly bulkier setup to lug around. The Seven5 Micro System is a flexible kit that really allows one to have fun, especially with long exposure photography in the unforgiving, hard light of day. I purchased an adaptor and filter holder, Circular Polariser, 0.6 ND Soft Grad, 0.6 ND Hard Grad and the Big Stopper which makes for a reasonably complete kit. This brief video will give you the idea of what this micro system has to offer…..
See on www.darcymoore.net
It was Sue's birthday. She gathered us in a big house in Llanberis in North Wales and gave us our orders. We were to climb Mount Snowdon. It was to be her final peak to climb in her list of modestly sized UK mountains to climb before thirty. My fingers crossed for the weather, I picked up my ever-so-light X100, put on my mighty-fine Brasher boots (thanks again mum!) and made sure that at least one of us was stocked up with Kendal Mint Cake. The only problem, I was labouring under a titanic hangover combined with a horribly early morning. Last night's twin celebration of Sue's birthday and the birth of my best friend's first baby left me completely shattered. Or as the Welsh would say, 'Wedi blino!'….

See on petetakespictures.com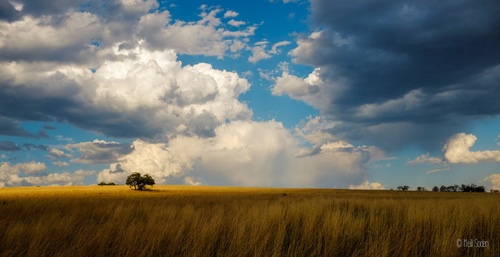 The colours of the Fujifilm cameras are just amazing and I really like the tones, so I've been forcing my self to shoot in jpeg only. The few benefits to this.
Colour/Film simulations on Fuji camera are just brilliant, can't say that enough
Less editing required, more time shooting
And good reason to make less mistakes in exposure, and say fix it later in post
Still working out which film simulation I like the most, I have found Astia to be a bit to bluish on darker skin tone, but does produce great looking skies.
All shot with X100S
See more pictures on www.neillsoden.co.za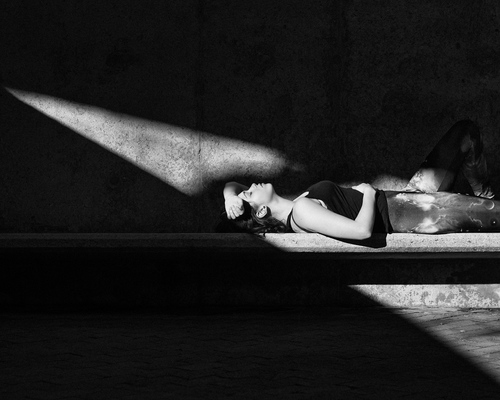 Street Photography. The Definitive Moment. I've been obsessed with the genre since I started shooting the small mirrorless Fuji X series.
I love street photography for many of the same reasons I initially loved landscape photography. It teaches me to see. Instead of seeing the amazing wonders of nature, it makes me see the wonders in people and towns around me. The human moments that transcend time. The shadows that interplay with architectural elements in certain light……
See more great pictures on rodneyboles.com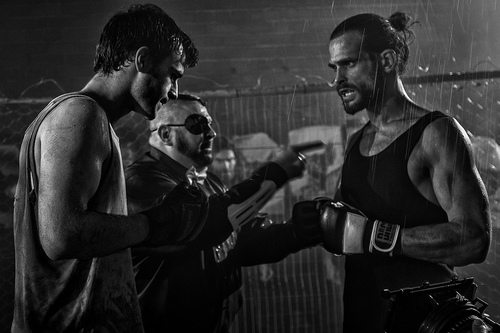 In December 2012 I received my first X100s, a pre-production camera and was tasked to capture some images of Northern Ireland in advance of the world launch in February. As a big Fujifilm X100 fan I was obviously excited to see how the latest release performed and boy did it perform!  I posted my first "Hands on the X100s" post in January and since then little camera has gone literally everywhere with me……

Conclusion:
The X100s is a powerhouse of portability and style. It is capable of capturing images that are sharp with magnetically appealing colour rendition and dynamic range. My X100s goes everywhere, it has captured plenty of images I would have missed  if I was reliant on having a digital SLR system packed. In a split second the camera is ready and capturing images whether it be live music, detailed long exposures, panoramas or just everyday documentary. I pack a second battery, the lens hood and the Lee system but rarely have I had to call on the second battery when on a day shoot. I love the X100s and after a year of shooting it still holds the same excitement it offered on day one. I can't recommend it enough.
See more pictures on www.flixelpix.com