Fujifilm Fujinon XF 18-55mm f/2.8-4 OIS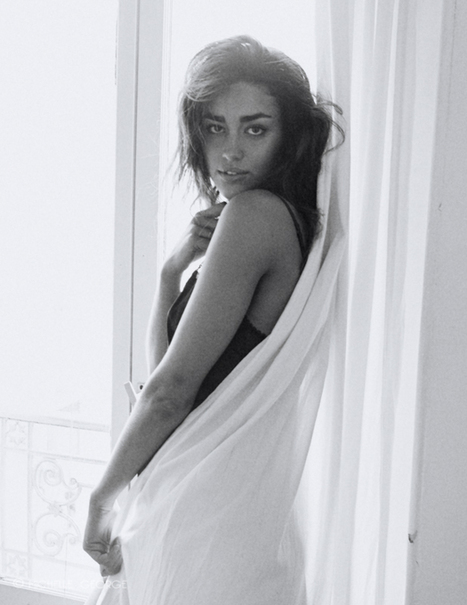 I've just got back from vacation trip to Paris, this time it was for pleasure, not work…though after seeing Peter Lindberg's current exhibition at the Gagosian gallery I felt an overwhelming need to take some pictures. So I contacted my friend and model Gina Woitke who happens to live in Paris with a view to combining street photography and portraiture. All I had on this trip was my Fuji X e1 with its 18-55 mm kit lens so we decided to keep it very raw. Stripped back, no make up, no styling and no retouching. All Post production is done in Adobe Lightroom with a view to give it a filmic look……..
Source: michellegeorgephotography.com

---
Fuji X-E1
Do you love my work and want to support me? If you're planning on buying camera gear, you can check out above-noted links. Prices remain the same for you, but a small percentage of your purchase value is valued back to me. Thank you!
---
I just got my hands on a Fuji X-E2 kit with the Fuji XF 18-55 F2.8-4 OIS lens. As a longtime DSLR user, I've been skeptical about the mirrorless systems' capabilities. I've tried a fair number of top compact cameras, but the results were always lacking. Last month, I got to play with a Fuji X-E1 for some time, and the results were really surprising in the best possible way. General use, image quality, and high ISO performance were on par with any APS-C DSLR I've tried. The X-E2 is even better. It has a better EVF, it's faster, and it can focus better in low light conditions with its phase detection focusing system. It also boasts a second generation sensor and some nice improvements like dedicated AE-L / AF-L buttons…..
Source: blog.antonionunes.com
This past week, Fujifilm sent me a sample of their new, weather-sealed, high-magnification zoom lens, the XF18-135mmF3.5-5.6 R LM OIS WR, to try. Over the weekend, I had the opportunity to use it as I believe it is intended. I took it with me on a day trip to a nearby island for the Saturday market. Fortunately, it was raining, so I tested it in optimum conditions (for a weather-resistant lens, that is). I also tried it for work this week, when I was photographing a protocol event in Vancouver…..
Source: doncraigphoto.com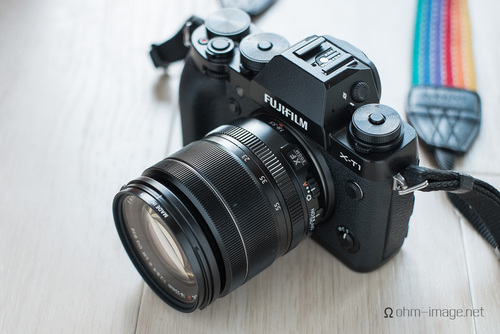 Generally, I cover events with a couple of trusty F-mount Nikkor Ai/S lenses. But last week I had a wine event that needed a bit more class than a Speedbooster. And, let's be honest, the EVFs can get fiddly in the dark, especially when mated to fully manual lenses. OIS would come in handy. Despite first mounting the 18-55 to the X-Pro 1, I ended up keeping it on the X-T1 because — and please don't judge me here — it looks like an SLR lens. The X-Pro 1 is orphaned by current XF designs. Yes, you read that correctly. AF performance wasn't a deciding factor. Neither was sharpness. Looks did it for me. But back to the review. To complement it, I brought the tiny Leica Tele-Elmarit 2,8/90 (thin), which could cram itself twice inside the 18-55 and have room left over. In other words, the 18-55 isn't a small lens. It's just not too big. The event was an industry event. Hi-Resolution audio was the keynote, and bigwigs from a number of awesome companies were there. Portable awesomeness. Home awesomeness. Headphone awesomeness. It was all there. And I got to spend a bit of time at the booths listening to it all. My favourite? Hands down, the Chord Hugo. But let's get back to the lens……..
See on ohm-image.net
Primes versus zooms? It's the great debate among camera equipment enthusiasts, pro photographers, and camera reviewers. I remember this debate in the film era, and it still continues in our digital era. In the 1970's, primes were superior to zooms, no argument. Zooms got better in the 80's, but due to their slower speeds, those that needed fast glass still chose primes. In the 90's, faster zooms appeared, and the image quality divide between primes and zooms became narrower. How about today? Are primes still superior to zooms in the era of digital imaging, especially when many manufacturers are using digital technology to correct many optical imperfections in images? Is there a need for primes, since whatever weakness existed with zooms in the past can now be fixed post production? Let's check out the advantages of both zooms and primes even in our digital era, including the disadvantages. Let's review the Fujifilm Fujinon XF 56mm F/1.2 and compare it with the XF 18-55mm F/2.8-4 R OIS lens……
See on www.bigheadtaco.com

---
Fujifilm Fujinon XF 56mm F1.2
Do you love my work and want to support me? If you're planning on buying camera gear, you can check out above-noted links. Prices remain the same for you, but a small percentage of your purchase value is valued back to me. Thank you!
---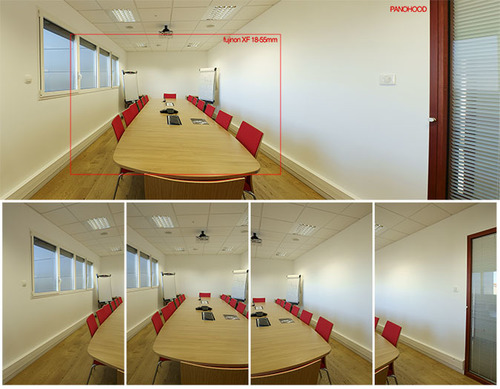 This small accessory allows photographers using the Fuji XF 18-55mm lens to take tripod-less panoramas. Panohood's handle turns the camera around the no-parallax point of the lens at 18mm focal length. To use, clip the Panohood to the shortest end of the hood and rotate camera wile shooting vertically (i.e. in portrait mode). This is a simple and-yet creative solution for wide-angle indoors photography. With its small-factor and simplicity, Panohood is often times sufficient for complex panoramic tasks and obviates the need for bulky tripod systems…….
See on ad-3d.com
New York City, Fuji XPro 1 Fujifilm XF 18-55mm f/2.8-4 R LM OIS Zoom Lens, Flatiron Building, Empire State Building, View From Empire State Building……
See on rorylewis.tumblr.com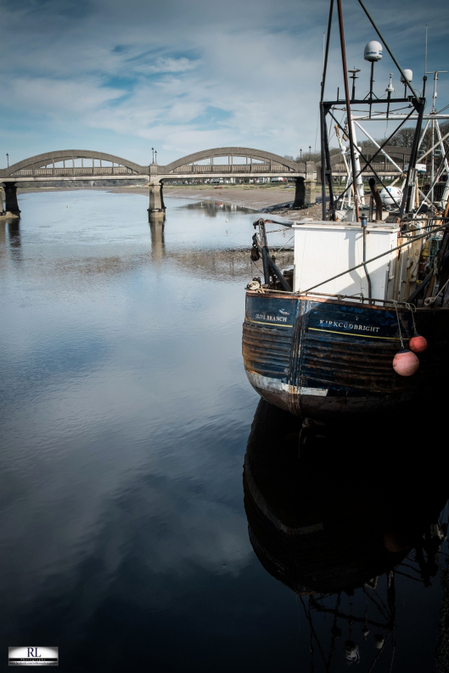 Over the better part of the last three years I have shot with prime lenses on various systems, for reasons of clarity, speed, IQ and not forgetting the fact that primes really do force us to think, and hopefully too, make us better composers of photographs. The Fujifilm XF system of lenses has however, given me cause to rethink this theory and while the 35mm 1.4 and 60mm 2.4 R Macro give me an IQ that I am delighted with, and two focal lengths that I am extremely happy and comfortable to work with, the promise of superb IQ in a convenient zoom lens, two of which cover 18-200mm (equiv: 27-300mm on the APS-C sensor of the X-Pro1, E1, E2 and the new X-T1 and, all I could possibly need) meant that this was something that could benefit me a great deal in a lot of situations.
See on roblowephoto.wordpress.com

---
Fujifilm Fujinon XF55-200mm F3.5-4.8
Do you love my work and want to support me? If you're planning on buying camera gear, you can check out above-noted links. Prices remain the same for you, but a small percentage of your purchase value is valued back to me. Thank you!
---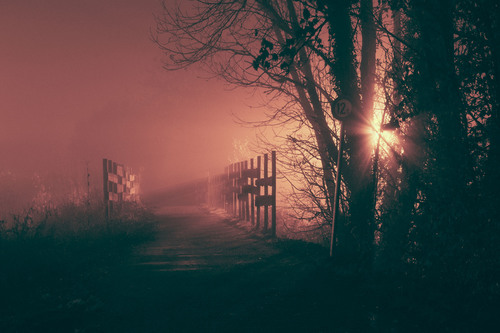 Winter in Belgium is way different in 2013 than it was in 2012. We reached the 15°C when last years it was… -10°C! Therefore, last year's white mantel let place to water, fog and sun. The short days and christmas decorations helped to play with the high iso settings or long exposures. I recently bought the 18-55mm lens. As I never had a wide angle / zoom lens before, (except on this test) it took me a few shots before getting confortable with it. In fact, to tell the truth, I'm still not confortable with it… but at least I now like it. Because, yes, two weeks after I bought it, I tought I would sell it back. Compared to the 35mm 1.4 it wasn't fast enough and I wasn't taking any good picture, neither wide nor zoomed. Now I know a bit better when to use it or not. I know how fast it focuses at 18mm and what to expect from the image stabilisation. Now I know my 35mm is still the best, in low light and how versatile the 18-55mm is. Two more things I prefer about the 35 is it's size and it's marked aperture ring. One more thing. I bought a ND filter for long exposures and wide aperture in full light. The seller told me a 64x would be ok. He was right… and not right. It works for long aperture under a cloudy sky but not on a sunny day. I didn't have the chance to try the wide aperture in full light yet. FYI I put the ND filter on the 35mm……
See more pictures on www.regislessent.com
Some­where along the line, I decided that the ideal every­day Fuji kit for me was either the X-E1 or X-E2, the Fuji­non 18mm f/2 XF R, the Fuji­non 35mm f/1.4 XF R, and the Fuji­non XF 18–55 f/2.8–4 R LM OIS. I was prompted to blog about this lens after I did Google search after Google search look­ing for opin­ions and exam­ples of real-world exam­ples of the lens's bokeh at 55mm. Obvi­ously, the 60mm macro is going to have 'bet­ter' bokeh with it's faster aper­ture and slight focal length edge, but I wanted to quan­tify things a lit­tle more. If I were going to travel some­where, I would take one of the two lenses and leave the other at home, so for me it mattered–was the 18–55 good enough at 55mm to func­tion as a por­trait lens as well as being a ver­sa­tile, com­pact, do-everything lens?….
See more pictures on markschuelerphoto.com