Fujifilm Fujinon XF 18mm f/2 R
This weekend saw thousands of Australians take to the streets of cities across the country to protest the Tony Abbott / Liberal coalition government's cuts to Federal spending in areas like education, health, the public sector, science and the environment, as well as their stance on immigration.  Sydney was no exception – and the march, starting and finishing at Hyde Park, featured a brief concert by local band The Jezabels at the conclusion of the event. I thought it was a good chance to test out the 56mm f/1.2 a bit more, and a few with the 18mm f/2 as well; but I was really enjoying the creativity of some of the signs & costumes people had made – and a few more that were added at the site, too……
Source: robertcatto.com
Kürzlich war ich für ein Wochenende in Zürich und natürlich hatte ich, wie sollte es auch anders sein, meine Fujifilm X-E2 dabei. Auf Fotos von Thomas Leuthard hatte ich schon gesehen, wie gut sich auch diese Stadt als Kulisse für Street Photography eignet, so war die Vorfreude bei mir recht groß. Die Besonderheit bei dieser Reise war für mich, dass ich intensiv mein relativ neues Fujinon XF 18mm F2 einsetzen wollte. Diese Festbrennweite hatte ich mir vor einigen Monaten geholt, da ich neben dem XF 35mm unten rum noch eine Weitwinkelergänzung benötigt habe. Normalerweise bin ich bei Streetfotografie am liebsten mit einem 50mm Objektiv unterwegs, wo dann das XF 35mm wegen des Crop-Faktors (1,5x) der X-E2 super passt. Allerdings habe ich letztes Jahr schon in Istanbul festgestellt, dass weniger Brennweite auch interessant sein kann (damals 40mm), so dass ich mich ganz bewusst auf das XF 18mm einlassen wollte (kleinbildäquivalent sind es ca. 27mm)……
Source: www.oz50.de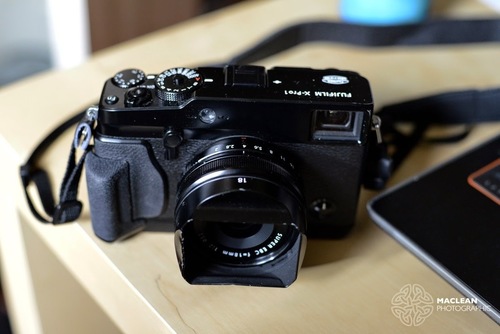 The Fujinon XF 18mm f2R is one of the three original lenses launched with the X-Pro1 in 2012 and was the widest of the trio – 18mm f2, 35mm f1.4 and 60mm f2.4 macro.  Since then there have been a few wide angles lenses added to the X-Series armoury – 14mm f2.8, 10-24mm f4, 23mm f1.4 and Zeiss Touit 12mm f2.8 to name a few – and I feel the little 18mm has become the most underrated gems in the Fujifilm XF lens lineup……
The Fujinon XF18mm f2R is a superb lens and my favourite of the five lenses I own for the X-Series system. Why it gets overlooked in favour of the wider or faster lenses that are available is frankly a shame. I was of the same opinion when I got my X-Pro1 system and thought the 14mm f2.8 would be mu wide angle lens of choice but the reality when I started to use the system in the real world was not as I expected….

See on macleancomms.blogspot.de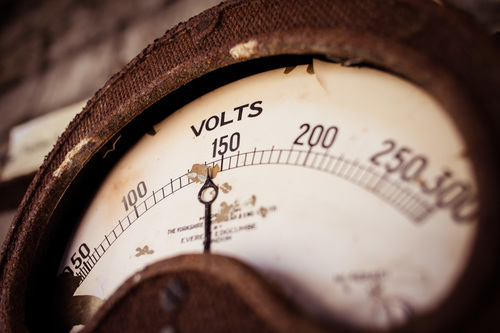 Part of Fuji's original XF lens lineup launched alongside the X-Pro 1, the 18mm pancake prime has a bit of a reputation for being the worst of the bunch. The problem is this reputation really isn't deserved. Sure it's not quite as sharp across the frame as its 35 and 60mm siblings, but it's a very different class of lens. What it offers is a really compact, wide view of the world with a bright f2 maximum aperture and crazy close focusing abilities. It can also produce some surprisingly nice bokeh. I've been shooting the 18mm f2 for several months – in fact it replaced my 18-55mm zoom as I prefer shooting primes and wanted something more compact. So far I've not been disappointed…..
See more pictures on lightpriority.net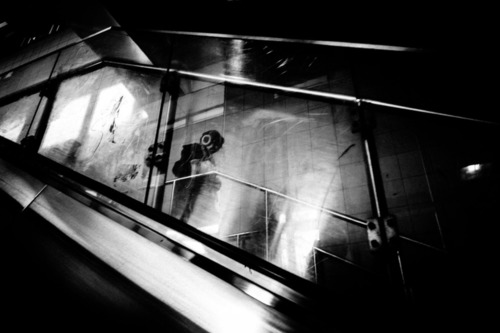 There comes a time where your inner vision tries to meet with your outer vision. Of course at that time when all things just seem to make sense and just work together. Well, let me tell you something! At that time, what you don't need is your camera to have a sense of humor, good or bad. This is why I talk about intrusions and the need to avoid them. The wrong camera at the time of the The Coming of  The Joining and your not going to be happy. Think of it like this……. it's summer time, all over the world, even in The Land of Oz. Your sipping you favorite beverage. Your wife, girl friend, partner whatever just wants you to be happy. "Sure my love, buy as many new cameras as you like. I think it's a great idea." See, in reality, at least the one I'm in…this is a dream come true. Your laying back just so relaxed, that maybe this is even better than Heaven, well…at least here on the earth. Then as you dreaming about the new FUJI XP5 that has a four speed and makes coffee….all the sudden…there's a BUZZ around your head. It won't stop…that nasty mosquito just wants to intrude on the dream and it does. You no longer relax, you wife, spouse, mate, partner etc is yelling at you again because on you computer screen is the new camera you want….
See on streetshooter.net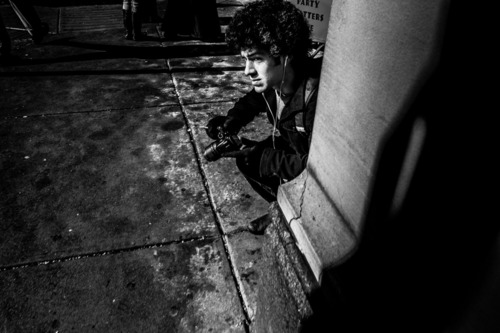 See that guy up there…yeah, yeah…the one in the photo. Well, he's a Philly street shooter named Anthony. As it turns out we are Flickr friends and we met in reality by accident. See, I was walking west on Arch by 13th and he was stooping down like in the photo. I saw him but don't think he saw me cause I'm like this stealth invisible camera toting shooter that no one can see until after the fact. Of course when I get home Tanya calls me an idiot and "Take the damn trash out"! So I raised the XP1 and knowing the 28mm focal length got into position. I clicked and Anthony looked at me. He didn't know I was me and I didn't know he was he. Imagine that…..
See on streetshooter.net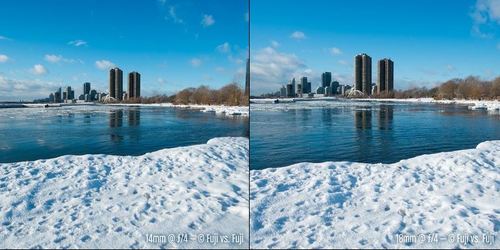 Conclusion
Given the compact size, light weight, and faster aperture, I'd say the FUJINON XF 18mm ƒ/2 was made with street photographers in mind, more so than landscape fans. The creamier bokeh also suggests it could be useful for wife-angle portraiture. In some way, the FUJINON XF 18mm ƒ/2's characterisitcs remind me of the old Nikkor 85mm ƒ/1,4 AF-D; optimized for centre sharpness and soft backgrounds. The FUJINON XF 14mm ƒ/2.8 is stellar, and a must-have for Fuji landscapers. While bigger than the 18mm, it's still relatively small and lightweight. It also provides excellent handling and super sharp images. It currently its own spot in my Billingham.
See on www.fujivsfuji.com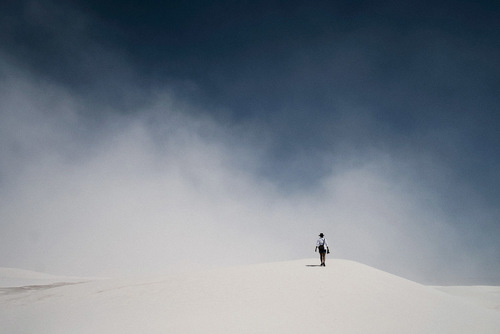 Skyvandrer [Danish: Cloud- or Skywalker]. Walk on clouds. Free. To Live a creative live feeling free. Chasing the dreams of a 10 year old. My time spent in New Mexico is unique in this aspect. Mad mix of unfiltered emotions, freedom, making pictures, filming a documentary. Mad and Magic New Mexico. A long term work-in-progress collection of images from New Mexico and the American South West.
See more great pictures on www.flemmingbojensen.com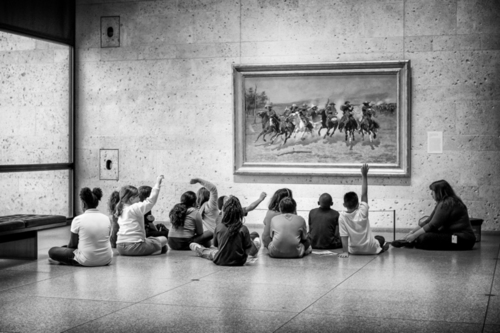 The Fuji X-System cameras and XF lenses have come a long way thanks to Fuji's commitment to fixing problems with firmware updates, rather than just releasing another camera or lens to replace the one with problems. Meet the Fuji XF 18mm f/2 lens, a lens that initially started with some problems, but after several firmware updates, performs quite well and with more than acceptable image quality:
Pros
Solid image quality on par with other professional grade lenses including some full-frame digital-SLR lenses from Canon and Nikon. In fact, in testing I performed, the Fuji lens actually outperformed several of these lenses. Compact and lightweight, almost to the point of looking like a pancake lens. No complaints here when it comes to compactness, especially if you're trying to keep a low profile for candid or street photography shots. The weight of lens is next to nothing which keeps the entire camera system very easy to hold and use for extended periods of time. Fast autofocus. Issues with autofocus have previously plagued the X-Series, but, with firmware updates, these problems are nearly non-existent at this time.
Cons
Construction of the lens seems a little on the flimsy side to me, mainly due to how loose the aperture ring feels when turning it, even though I know it's digitally controlled and not mechanical. While I love how lightweight the lens is, I can't help but to think that the build quality may have taken a hit to achieve the weight. Unlike the XF 35mm f/1.4 lens, which is tack sharp at f/1.4, even out to the edges, the XF 18mm f/2 isn't quite as sharp in the corners until you get the aperture stopped down to f/5.6 or greater……
See more pictures on www.paulkomarek.com
Long exposure… The more I do it the more I like it. This week I walked into Dublin city centre to take more photos of my current hometown. I did a few shots then a mini storm broke out, I had to take shelter and the closest thing was a pub, why not. I had a pint of the good stuff and a bit of a time to think of where to go next. I photographed some of the bridges and buildings along the River Liffey, then it started to rain again and it was time to call it a night. All images were taken with the Fuji X-Pro1 and the 18mm lens…..
See more pictures on gaborimages.blogspot.de