Fujifilm Fujinon XF 35mm f/1.4 R
If you shoot any of Fuji's interchangeable lens, X-System bodies and are keen to shoot macros and close-ups, there is really only one option if you are looking to buy an XF macro lens; obviously, that's the XF 60mm 2.4 R Macro lens. Personally, I know that lens pretty well and I have in the past eighteen months, shot a lot of macro images with it. It's wonderful in rendition, clarity, size and usability (even if it does hunt, somewhat noisily, at closer focus distances). Furthermore, it's a relatively inexpensive lens nowadays. Another option would be to purchase a set of extension tubes, adding a bit more bulk in your bag. However, what to do if you don't want / can't afford to – shell out £349+ for the 60mm 2.4? There is another option, besides tubes, worth considering……..
Source: roblowephoto.wordpress.com
I like the Fuji system so much that I have also acquired the two fixed focal lenses XF 35 mm and XF 14 mm. Below are my practical impressions and resolution chart measurements of both lenses. Again, I made a comparison with Canon cameras. In addition to the EOS 5D Mark III also the EOS 600D has been used, which has a similar sensor (18 Megapixel APS-C) as the Fuji X-E1 (16 Megapixel APS-C). For the first time, a much larger test chart was used to achieve a better image scale especially for testing the wide-angle lenses. With APS-C sensor, the scale now about 1:30 and with the full-frame sensor it is about 1:20. I found that especially the full-frame lenses benefit from the smaller magnification and show partially higher resolutions and less chromatic aberrations as in my earlier tests. Therefore, new test shots of all lenses were made under the same conditions. As always the cameras were carefully aligned on a tripod and triggered by self-timer to avoid vibration (the EOS 5D Mark III with an additional mirror prerelease)……..
Source: www.martin-doppelbauer.de

---
Fujifilm Fujinon XF 14mm F2.8
Do you love my work and want to support me? If you're planning on buying camera gear, you can check out above-noted links. Prices remain the same for you, but a small percentage of your purchase value is valued back to me. Thank you!
---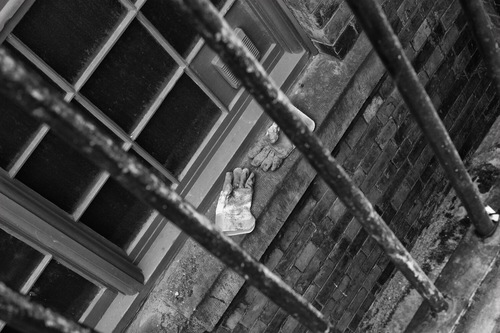 . . . In my previous post I wrote that I'd purchased the XF35 & XF60 Fuji lenses as replacements for the XF18-55mm Zoom. I couldn't wait to put them through their paces and discover if this was indeed the right choice . . . . . . Living as I do in the UK's equivalent of the Australian Outback (the Western Lake District), Street Photography would appear to be an odd choice of hobby. My predicament was recently made all the more unbearable with these two new lenses that desperately needed trying out. Fortunately, a 30 mile trip to Barrow-In-Furness appeared unexpectedly, so I jumped at the chance to spend a couple of hours taking photo's with the new 'tools of the trade'…….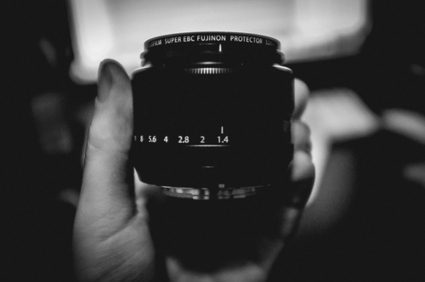 I'm just going to focus on the lens for this review, so the same goes if you have this on a XPro 1, XE1, XM1 or any other X camera, either way this lens is awesome, just incredible. As with the other reviews I'm gonna go mostly images on this one with a brief bit about why you should get this lens and just how awesome it is. It is sharp, damn sharp even at 1.4 and for the price it is a steal, sure its more expensive than your standard 50mm prime but its in whole other league, this is what you need if you have an X series system, if you gave me one camera and one lens to shoot a whole wedding I would do it on this, well I have done it on this albeit as a second shooting but I would be more than comfortable rocking this and only this for any wedding…..
Sharpness:
Peoples main love of this lens comes from its outstanding sharpness, I'm not going to make tests and charts, but show two examples of just how good it is, even wide open, which is how I shoot this lens most of the time. You can click the images to get a full screen view, with the crop the images start to soften up and grain becomes a bit more noticeable, but it really doesn't matter, you shouldn't have to crop this aggressively anyways, but if you ever need to the option is there. I do like a nice sharp lens, for me an images that are as crisp as the ones this lens produces are the kind that I want to create for my clients……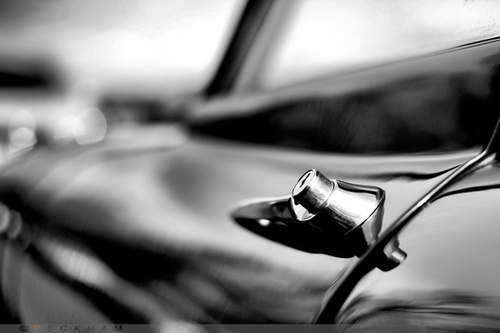 Being lucky enough to own a VW Camper Van I have the huge pleasure of travelling in and around the UK on the weekends. This fits with my photography really well providing be with a rich and ever changing environment. I often choose places to visit based on interesting cities, towns and landscapes that I would like to photograph. Having a full time job in engineering getting to the weekend and spending it in another city is just fantastic. This weekend Mrs P (Michelle) and Bunnie the puppy Maltese and myself headed for the historic city of Stamford on the great north road between London and York. This is a town that has unusual features, not only does it have beautiful grand old and historic buildings, cobbled streets, and masses of history, its most striking feature on the landscape is 3 church spires. More of the streets and the photos in later in another blog because this item deserved a post of its own. I choose to shoot black and white, and found one of these beauties in the car park. The drop dead gorgeous Jaguar E-Type 4.2. Yep. Fully restored and simply stunning……..
See on simonpeckham.wordpress.com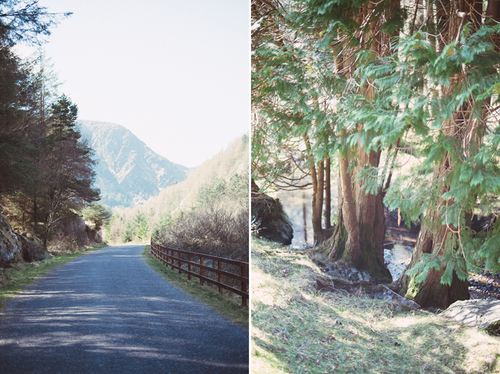 Your time is limited, so don't waste it living someone else's life. Don't be trapped by dogma – which is living with the results of other people's thinking. Don't let the noise of other's opinions drown out your own inner voice. And most important, have the courage to follow your heart and intuition. They somehow already know what you truly want to become. Steve Jobs
See more pictures on www.poemswithoutwords.com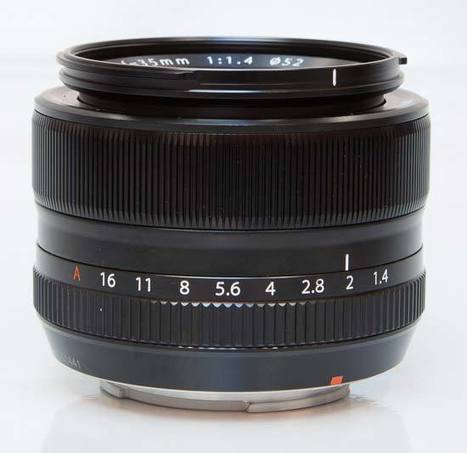 The Fujifilm XF 35mm F1.4 R offers a classic standard focal length and an ultra-fast aperture, making it well-suited to street, reportage and low-light photography. Optically it's also a great lens in its own right, with virtually nothing to complain about, and even the price is reasonable for what you get in return. The Fujifilm XF 35mm F1.4 R lens is remarkably sharp in the image centre virtually throughout the entire aperture range, and the edges are very good from f/4 onwards. The fast maximum aperture of f/1.4 makes it incredibly easy to creatively throw the background out of focus, with the seven-blade iris diaphragm achieving some lovely bokeh effects. Vignetting is practically a non-issue, and chromatic aberrations are very well-controlled….
Ratings (out of 5)
Design     4.5
Features     4
Ease-of-use     4.5
Image quality     4.5
Value for money     5
See on www.photographyblog.com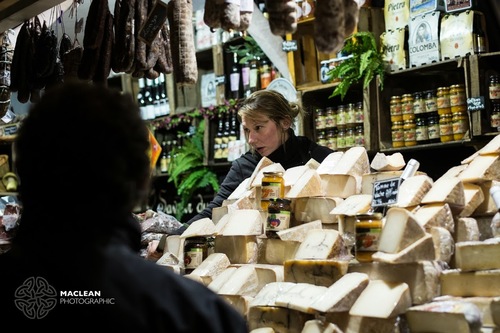 On the Champs Elysee towards the Place de la Concorde is the location for the annual Christmas market.  The stalls line each side of the avenue along with food vendors and a fun fair.  The whole area is lit by thousands upon thousands of Christmas lights, with festive music playing over the speakers along the Champs Elysee; the whole scene is very Christmassy…..
See on macleancomms.blogspot.de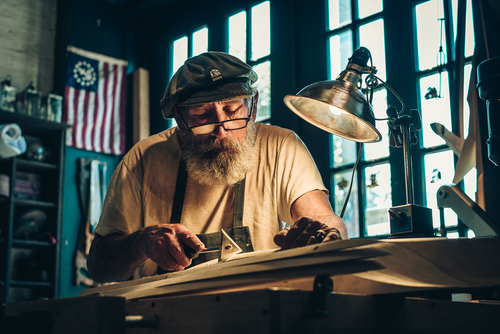 Walking down Fell's Point in Baltimore (USA), I stumbled upon this extraordinary man smoking a cigarette outside of The Preservation Society & Fell's Point Visitor Center which was closed down for the day. After exchanging a few words he offered me to step in to discover and share thoughts about a passion he has been pursuing since turning 9 years old. For the last 51 years, Mr. Jim has been building ship models as a selftaught. As a Vermont native, there is no doubt that wood carving has always been in his very own blood. Never short of fascinating stories, he kept telling me about his personal life experiences and long years serving in the US Marine Corps. At some point he got lucky enough not to land on the Vietnamese coast as his battle ship withdrew from its mission at the very last moment. The war had just ended. As Mr. Jim was working on a boat replica ordered by a famous historian, his sailor stories and life philosophy brought an almost mystical atmosphere to the room……
See more pictures on francoismarclay.squarespace.com
The old barn is only a stone's throw from where I live. This morning we woke up to hoar frost and the trees and fields were covered in a thick layer of frost. I have used the old barn as a back drop for several photo shoots over the years so I was disappointed to find it almost completely caved in on itself this morning. Once I am sure a beautiful structure sitting there at the foot of the hills with a great view of the valley. I was ill prepared to shoot this morning as I had driven off without gloves and my toque. With finger numb I came away with a few frames. All images are captured with the Fujifilm X-Pro1 with the XF 35 1.4R lens….
See more pictures on mfoto.ca