Fujifilm Fujinon XF 35mm f/1.4 R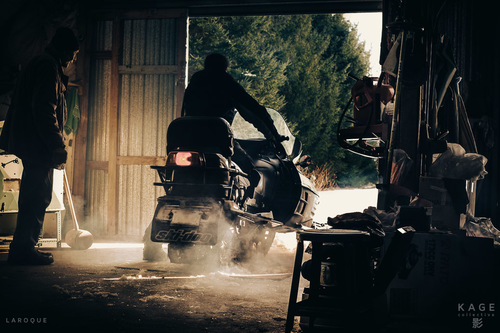 They come to tame the dragon, deep in the heart of its den. I follow them into a half-light I've come to associate with ceremonial spaces; this is a temple to motor oil, dust and gasoline. The machine is massive, built to plow through dense northern trails thick with freshly fallen snow. But today it refuses to budge. Its steel frame shudders in fits and hiccups but the motor won't start; such a capricious old beast. Get the tools out. Sharpen those swords. Screw this, loosen that. I'm circling & lurking as the ritual takes place. It's all very quiet, the silence only broken by muffled questions & puzzlement. There's no banter, just slow, rational work: from one to two, then two to three. Connect the dots. Solve the puzzle. Suddenly, without warning, the Thing roars. Exit the warrior priests…..
See more pictures on www.kagecollective.com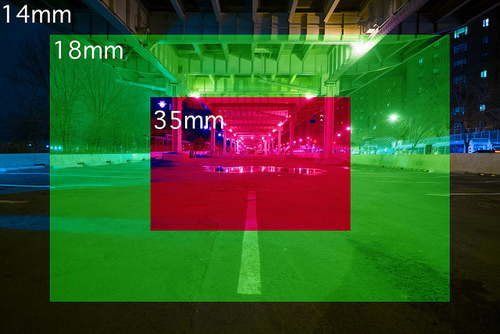 Here is the angle of view comparison you guys asked for  Fujinon XF 14mm, Fujinon XF 18mm, Fujinon XF 35mm.

See on www.mikekobal.com
A few random twilight and night shots captured with the Fuji X-E1, the Fujifilm 35mm f1.4 and 18mm f2. When my favorite all-round camera, the Nikon D800E remains shelved due to weight and size (crazy good refurbished Nikon deals, including D600, D800, click here), I reach for the Fuji X-E1, a serious lightweight alternative. I admit, shooting without an AA filter can be very addictive
See more pictures on www.mikekobal.com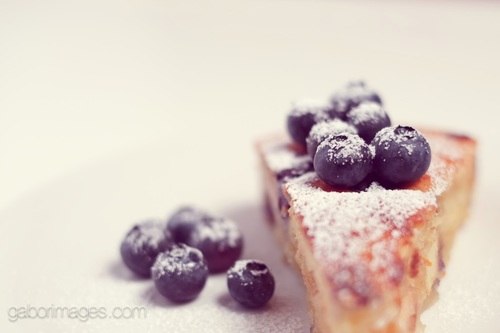 Just because I had nothing to do this afternoon and Hanna found something to play with(and not jumping on my back) I baked a blueberry tart(or sort of). Didn't feel like having an espresso so I decided to brew a light filter coffee for myself with Aeropress.
Hanna was still busy playing so I grabbed couple of flashguns, triggers, a softbox and some light diffuser and did a few coffe and cake shots.  All images were made with the Fuji X-Pro 1 and the 35mm f1.4 lens and processed in Lightroom.
My wife loved the cake too, but probably she's going to kill me for my "nothing to do" opening line.
Bon appetit mon ami!
See more pictures on gaborimages.blogspot.de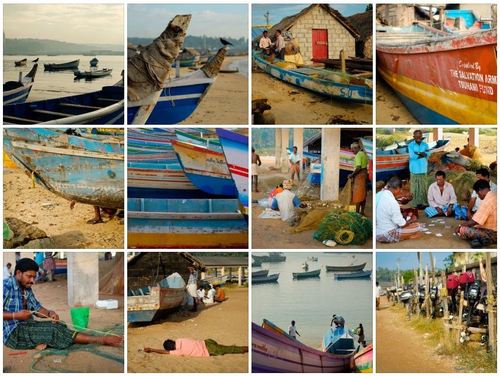 On the morning of 29th of December 2012 I visited a little village just south of Kovalam, Kerala India. It is called Vizhinjam and life takes place in and around a fishing harbour. Vizhinjam seemed like a self-containing mechanism, despite the very basic livestyle lived here. It is located a maximum of 10 minutes by taxi south of the tourist spot in Kovalam, the Lighthouse Beach. And as such it is a huge contrast to the clean beach, the hotels etc. on Lighthouse Beach. Vizhinjam is a "real" village. I have tried to give an honest portrait of this little village with kind, but poor and hardworking people. The boats had already landed after fishing during the night. Nets where fixed. Boats was maintained. Some of the fishermen relaxed. The women sold the fish at the local market place. And the very small village even had a small churh with a church square surrounded by religious flags. As always in India the colours where great. But, I was mainly caught by the authenticy and roughness found here.
All photographed with Fuji X-Pro1 + Fujinon 35mm f/1.4.

See more pictures on www.facebook.com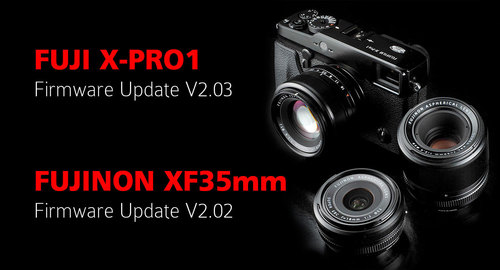 FUJI X-PRO1 V2.03
The firmware update Ver.2.03 from Ver. 2.01 incorporates the following issue
Adding the compatibility with "XF14mmF2.8R"
You will get the full performance of "XF14mmF2.8R", including Manual Focus function.
Improvement in performance

(1) Accuracy of auto focus performance has been much improved under a various shooting condition. Shooting with XF35mm lens, Shooting for the target with relatively high frequency, One-push AF by pressing AE-L/AF-L button,

Notice
To enable more accurate AF performance with XF35mm lens, please update the firmware of your Fujinon XF35mm lens at the same time. Firmware version must be Ver 2.02 or later.

(2) Improvement of unexpected pixels recorded in the top far-left taken with XF18-55mm Lens under the condition of middle range focal length.
FUJINON XF35MM
The firmware update Ver.2.02 incorporates the following issue:
This update will improve the accuracy of auto focus function for various shooting condition.
See on www.fujifilm.com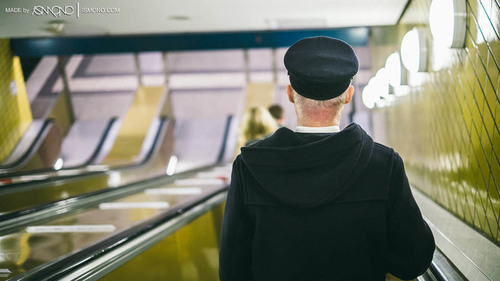 It has been a couple of weeks now since I've been using the Fuji X-E1 with the 35mm f1.4. This camera is incredible and so is the 35mm f1.4! This lens is super sharp and produces some great colors. The all metal construction has a great build quality. It feels solid, but it is not too heavy. Autofocus is alright, but not comparable to a DSLR of course. The autofocus is crippled by the contrast detection. And since I haven't had any other X-Mount lens to compare yet, I have no idea if a different lens (i.e. the new 18-55mm) is actually focusing faster. The manual focus is a focus by wire system. So manual focus is smooth, but quite "slow". You turn it quite long to get from infinity to close focus (In MF you can use the AE-L / AF-L button to initiate AF and then do some manual focus adjustments though). The good thing is that you can actually decide in which direction you want to focus to infinity. In other words either a Nikon or a Canon user can feel right at home….
See more pictures on www.ismono.com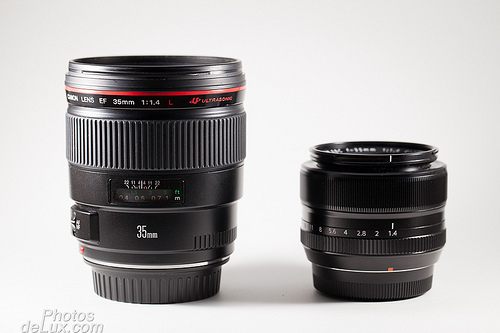 ….
A few observations that I made during the test:
While focusing I noticed that the Canon lens tended to show more color fringing from green to red while I was fine tuning the manual focus.
The Canon was also more difficult to fine tune since the manual focus reacted rather fast and direct to small movements.
The Fujinon on the other hand actually benefited from the fine graduation of the "focus by wire" setting in this situation at close focusing distances. This was the first time that I actually saw the benefit of this technology.
The Fuji seemed to have a larger sweet spot of the sharp focus area depth compared to the Canon – even though both were set to f/1.4
I was surprised that the Fuji lens did this good in direct comparison to my favorite Canon lens! But there is one factor in favor of the Fuji lens that also needs to be mentioned:
The X-Pro 1 recognizes the Fuji lens and applies some lens correction inside the JPG engine. The Canon lens does not get this special treatment and shows an uncorrected result from the lens. I could have partially avoided this by shooting in RAW but then the RAW converter of i.e. Adobe Camera RAW could have recognized the Fuji lens as well and add some auto correction. But in the end I wanted to see how the Canon lens compared when I use it on the X-Pro 1 in my normal use and this is what I got. The X-Pro 1 will not internally compensate for the Canon lens no matter what I do.
But if you happen to own some Leica M lenses and purchased the Fuji X-Mount to Leica M-adapter, then the Fuji will internally apply corrections to some of the Leica M lenses (i.e. the SUMMICRON-M 35mmF2 ASPH)
My resume:
The Canon EF 35mm f1.4 is a fantastic lens on my Canon FF DSLR camera. It has a fast Ultrasonic AF motor and the weight and size match the bigger camera body well. The Fujinon XF 35mm f1.4 R is a fantastic AF lens for the Fuji X-Pro 1 / X-E1 cameras. This comparison has solved the question for me if I could improve the image quality by using the Canon EF 35mm f1.4 instead of the XF 35mm f1.4 for special occasions. The answer for me is "No!" and I can now comfortably leave the bigger Canon 35mm lens attached to my Canon camera."Bigger is not always better" :)
See full article on fujixfiles.blogspot.de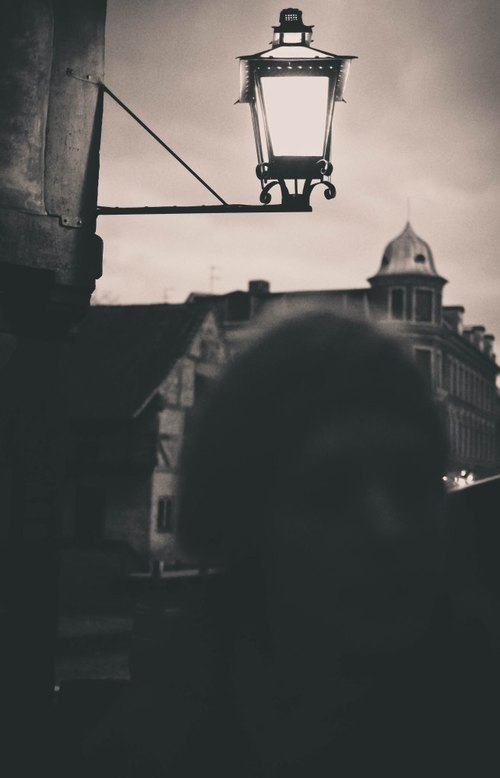 Took a trip way back down memory lane today. In Århus, we have a huge 1:1 scale museum depicting old city life around the 1900′s. Some great scenery to be found there. I gave the images an authentic S-Curve processing to make them look dated. I think they turned out quite well. All images shot with X-Pro1 w/35mm f1.4 lens.

Thomas Menk's insight:
Dr. Jonas Dyhr Rask is a Street Photographer from Aarhus (Denmark)
See more pictures on jonasraskphotography.com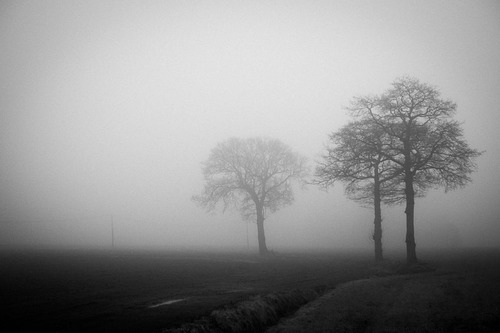 I drive 8 times a week through the Belgium countryside. Always the same road. This morning the fog was so beautiful I had to photograph it. The Fuji X-pro1 is so small it is always with me. The 35mm did the rest. B&W conversion in Ligthroom.
See more pictures on michielfokkema.wordpress.com