Fujifilm Fujinon XF 35mm f/1.4 R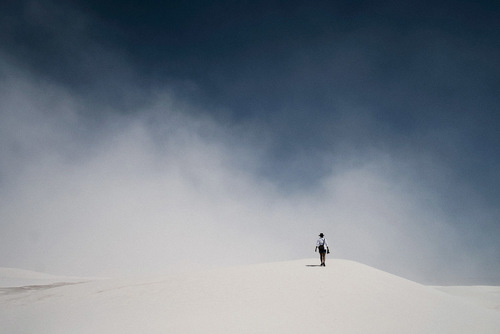 Skyvandrer [Danish: Cloud- or Skywalker]. Walk on clouds. Free. To Live a creative live feeling free. Chasing the dreams of a 10 year old. My time spent in New Mexico is unique in this aspect. Mad mix of unfiltered emotions, freedom, making pictures, filming a documentary. Mad and Magic New Mexico. A long term work-in-progress collection of images from New Mexico and the American South West.
See more great pictures on www.flemmingbojensen.com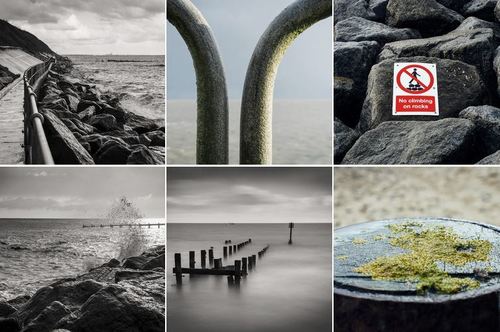 We were at Corton beach for the weekend as Nicola had to check out a hotel for work. We went for a walk along the sea front this morning and i got to take a few shots with my Fuji. It was the first time I was able to test out my b+w 10 stop filter, although I didn't have a remote release so had to keep my finger pressed down. Not an ideal way of taking the shots but a couple turned out ok. The weather wasn't too good, but it made for some moody skies and interesting light. All shots taken with the Fuji X-Pro1 and XF 35mm Lens. Processed with VSCO film and Rebecca Lily presets…..
See on samburton.squarespace.com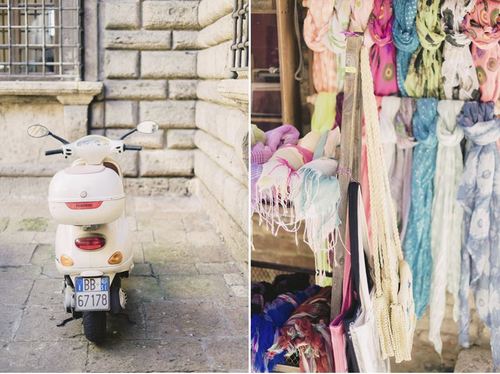 Italy has a way of becoming part of you. I feel that I carry little pieces of it with me everywhere I go, and undoubtedly, I am spoiled forever when it comes to pizza, pasta, and a good latte macchiato. These images were all shot on my trusty little digital, the Fuji X-E1 with the Fujinon 35mm f/1.4 lens. I experimented a bit here with a black and white post process. I was never much of a black and white person, but it grows on me lately. This Sunday Johnny and I leave for a week in Paris, and we plan to shoot a lot of film – both black and white, and color. I can't believe that this little Indiana girl will be photographing the Eiffel Tower soon, and sipping café by the Seine …..
See more pictures on www.poemswithoutwords.com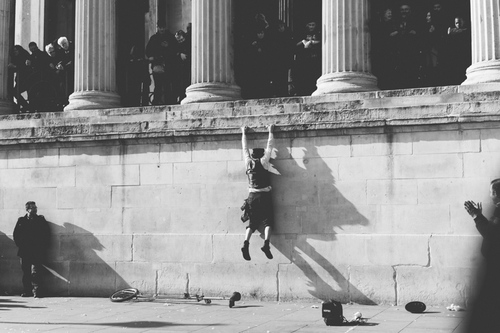 X-PLR | LONDON was shot with the combination of the x-pro 1 + 35mm and the x100s
See more pictures on vopoku.com
I thought I needed to share some of the detail close up shots from the week on the Derbyshire Staffordshire border. From my earlier post with Fuji 35mm landscape shots I felt it is also important to complete the story with some details. I did not have a great deal of subject matter but I grabbed what I could and made the most of it. ….
See on simonpeckham.wordpress.com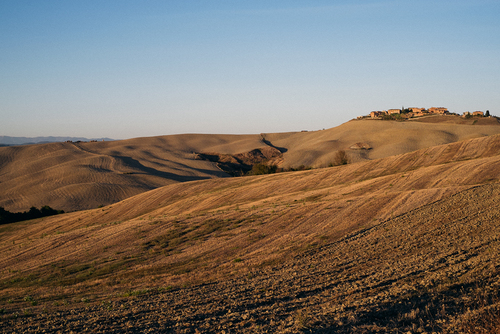 We spent three weeks in Tuscany afterwards, first in Poppi and then in the beautiful Val d'Orcia valley near Siena. During our stay we visited many places, one of my favorite ones being Montepulciano. Since we went to Poppi for the first time, we go to the same little cafe to enjoy a Latte Macchiato almost every morning. We were both very excited to go back. Not only for the best coffee in town but also for the time spent there. While we enjoyed breakfast we often saw the most interesting and storytelling characters and situations. Old men meeting there presumably for their entire lifetime, cracking jokes and picking on each other. Young children being lost in thoughts while enjoying a treat and a beautiful and endearing temperament of a culture so different from our own and yet so sincere and easy to relate to. I like it so much when life is simple and good. I brought my Fuji X-Pro1, Leica MP and Hasselblad on this trip, but I shot a lot more film this time with the Hasselblad and the Leica. I had my X-Pro1 with me everywhere when I didn't bring any of the other cameras and therefore I can already share a few digital images while I am waiting on the film scans. It was interesting to see how different the flavor of these photographs turned out, especially compared to the pictures from France……
See more pictures on www.johnnypatience.com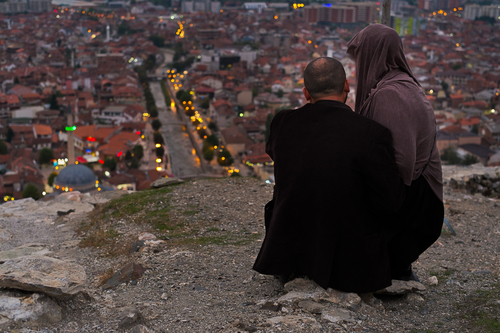 I just came back from a few days in Kosovo and Macedonia and for the first time ever I brought only my Fuji X-E1 and 35mm instead of my Canon arsenal. I was a bit frisky about it at first but it turned out to be a challenging, yet very rewarding, experience …..
Thx for sharing Francois :-)
See on www.francoismarclay.com


Went to Paris for a long weekend, we had great weather and an amazing time, loved walking the streets with my Fuji X-pro trying to capture a little bit of Paris life.
Shot with the Fuji X-pro 1 with the 35mm 1.4 
See more pictures on www.mattwilkinsonphotography.co.uk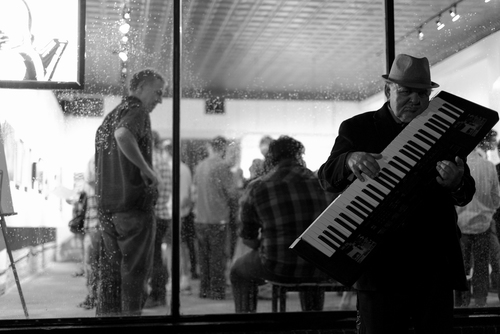 As those who know me personally will know, my digital photographic life has been turned upside-down in recent months by my Fujifilm X100.  This compact, high-quality big-sensor rangefinder-style camera inspired me in ways that no digital camera before was able to do, and completely changed my idea of what the digital side of my workflow should be.  Loving the X100 and wanting to take things to the next step, I have sold off all of my Canon DSLR equipment and have now invested in the X100's interchangeable-lens big brother, the Fujifilm X-Pro1. I've been shooting with the X-Pro1 and the 35mm (equivalent to a 50mm on a full-frame camera) f/1.4 lens now for several days, and have been continually blown away by the photos I've been getting from it.  I've thrown it into several different situations – portraits, street, concerts, etc. – and have been learning how it behaves and responds.  It's everything I loved about the X100, taken to a new level……
See more pictures on kevinbuchananphoto.com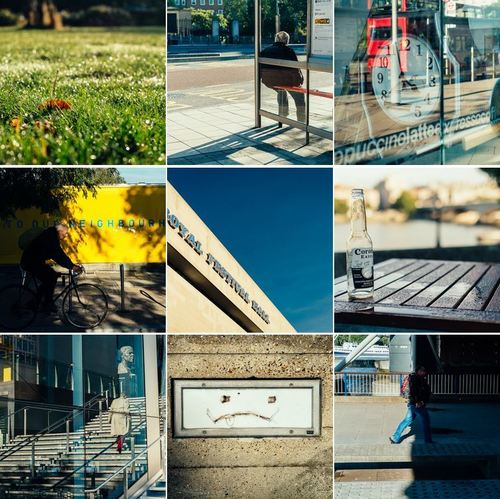 I woke up early this morning and the sun was shining for a change. The weather in London has not been so good this last week so I decided to get out early with my Camera. I took the the tube down to Waterloo and headed for the river. The sky was blue and the light was great, casting long shadows. It was the perfect time to walk along the Southbank as it was so quiet. I made the most of the light and incorporated the interesting shadows I came across. A few of my favourite shots below all shot with the XF 35mm lens and processed with VSCO film…..
See more pictures on samburtonphoto.com