Fujifilm Fujinon XF 35mm f/1.4 R
See on Scoop.it – Fuji X-Pro1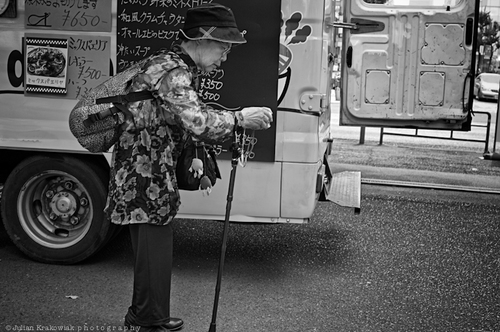 My focal length of choice for street photography is usually 28mm or 35mm on full frame cameras. Nevertheless, I decided to give the Fujinon XE 35mm f1.4 a try and see if it's working for me. It is a very good lens and an excellent performer, but since this lens on APS-C Fujifilm X-Pro1 is equivalent to about 53mm on FF camera I had to step out of my "comfort zone"…

See on www.nandemofoto.com
See on Scoop.it – Fuji X-Pro1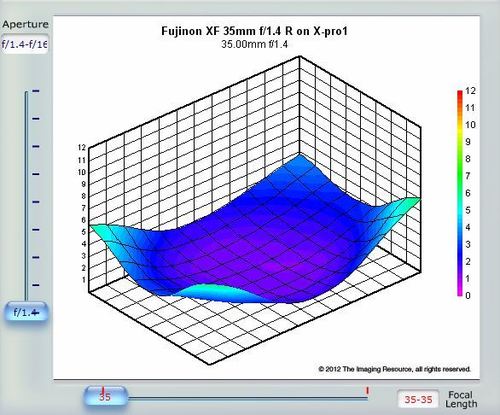 Early in 2012 Fuji released the X-Pro 1 system, with three prime lenses: the 18mm ƒ/2, the 60mm ƒ/2.4 Macro, and the subject of this review, the 35mm ƒ/1.4.
As the X-Pro 1 uses an APS-C sensor with a 1.5x "crop factor", the 35mm lens offers an equivalent field of view of 52mm, making it an excellent walk-around lens. The lens ships with a metal hood, takes 52mm filters and is available now for around $600.
Conclusion:
There's not much more to say that the test results don't already show: very good performance, even when used wide open, and excellent performance when stopped down just a little. If you're an X-Pro 1 user, this lens definitely deserves a place in your bag.

See on www.slrgear.com
See on Scoop.it – Fuji X-Pro1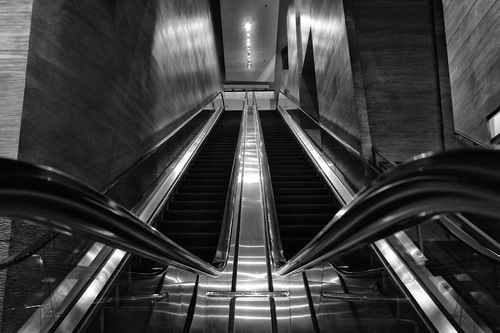 Last weekend I got an opportunity to go to Las Vegas, Nevada and shoot some architecture with Fuji X-Pro1 + 16mm, 35mm and 60mm lenses. What I like the most was the weight of my bag with the camera and three lenses which wasn't annoying or tiring at all!
Since the lighting at night wasn't that great I mostly shot these images on high ISO.
These images are all shot in JPG. I processed them in Adobe Lightroom + Nik HDR Efex Pro and Silver Efex Pro 2.

See on plus.google.com
See on Scoop.it – Fuji X-Pro1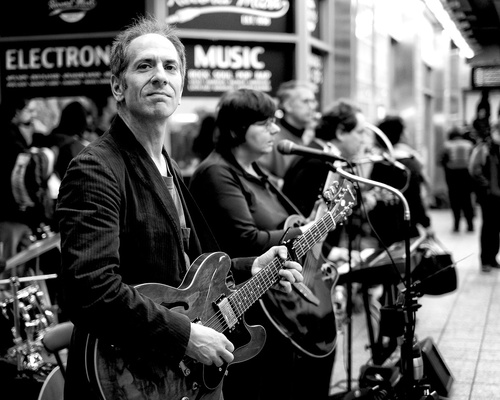 However, the reason I pose this question is I have received a number of comments and emails indicating there is a Leica-like look to a few of my Fuji X-Pro 1 images with the 35/1.4 lens. Perhaps it is the shallow depth of field or perhaps the sharpness wide open or perhaps my black and white conversions. Who knows? I have only shot with a Leica M9 a handful of times so I am ill-prepared to answer the question. I enjoyed my M9 experience: fun camera, great images and of course it is quite exhilarating walking around with over ten grand of german-made camera equipment in a half-filled camera bag.

See on www.thesmokingcamera.com
See on Scoop.it – Fuji X-Pro1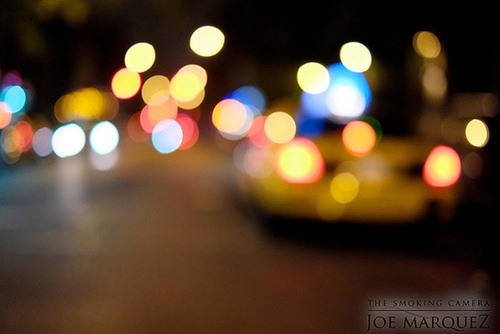 Testshot Fuji XPro 1 and 35/1.4 lens at f/1.4 in New York City.

See on www.flickr.com
See on Scoop.it – Fuji X-Pro1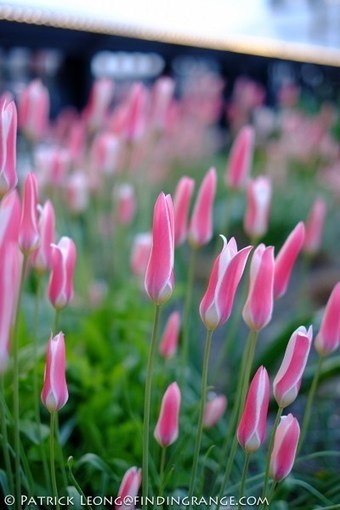 On to what's important: image quality. I hate to jump on the bandwagon, and say that XF 35 F1.4 R lens is the lens to get with your Fuji X-Pro1 but in many ways it is . This lens, when mounted on the X-Pro1, becomes a 53mm F1.4 similar to something like the Leica 50 Summilux ASPH. When I first mounted this lens on the X-Pro1, I was pleasantly surprised. Scratch that because I should really be saying that I was fantastically surprised .
See on findingrange.com
See on Scoop.it – Fuji X-Pro1

Manual Focus:
Don't expect manual focus experience to be like a rangefinder. It's nothing like it. If anything, it's similar to focusing manually on a m43 camera with an autofocus lens. In other words, it's no better (but not worse) than manually focusing on other mirrorless cameras—well, focus peaking assist would have been great to have.
See on www.flickr.com
See on Scoop.it – Fuji X-Pro1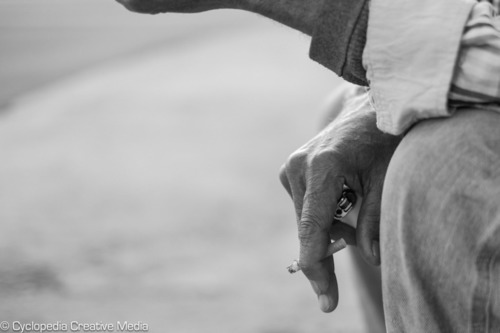 So today I decided to bring my X-Pro 1 along with me on a job for my school newspaper. The job was to get a few shots of my school's football practice. For sports I use my 7D mainly as it is quite quick to focus and to shoot off bursts. While the X-Pro1′s 35mm lens didnt have the reach of my 70-200 2.8 L, it bested my 7D in sharpness and image quality. The results were stunning. Unfortunately I can't really show the team during practice. However I wanted to just explain that the results shocked and awed me. Today I decided it was about time to post a few of the images that I have shot on and around campus and at home. I havent had too much time to shoot but when I do get a few spare minutes I make sure to use of my time productively!

See on cyclopediacreativemedia.com
See on Scoop.it – Fuji X-Pro1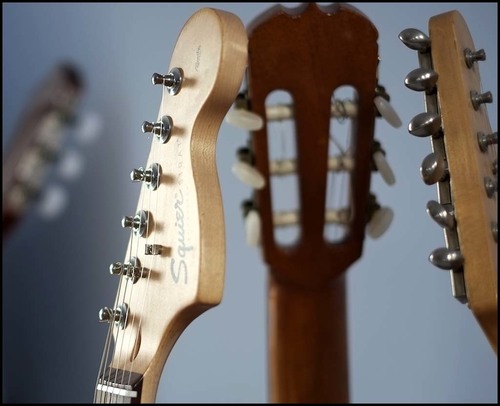 … the second problem is manually focusing the focus-by-wire 35mm f/1.4. Though you might get the impression that this lens is also "old-school" its not. Its very much a modern electronic lens. There is huge travel on the focus barrel and it needs to be moved much more than what I would normally expect from a MF lens. However, it does work if you need it, and the magnification is fine. There are also little problems at narrow apertures and I found f/8 no problem. However the EVF which is what you need to do this isn't that good in low light and there is a lot of flickering which makes it difficult.
Now treat this as you will, but when I was talking to the Fuji rep. at the Focus on Imaging show, in answer to my question about whether the MF system was the same as the X100 and whether there would be a better system for MF, he told me that when Fuji release their own m-mount adapter they will be re-writing the firmware in the camera to allow a better functionality. Hopefully that will be true and if so it might mean that focusing the Fuji lenses manually will become easier.

See on soundimageplus.blogspot.de
See on Scoop.it – Fuji X-Pro1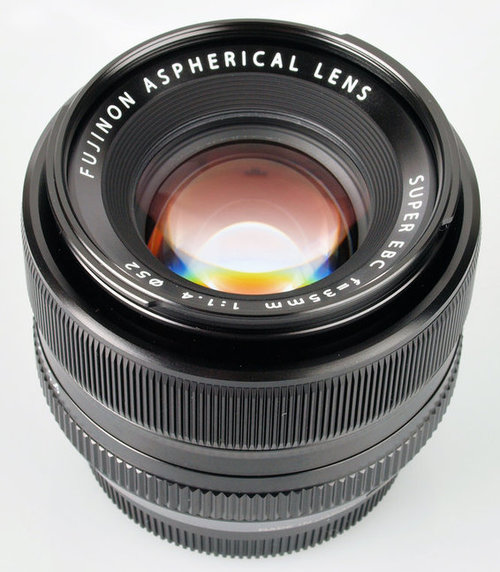 Gary Wolstenholme reviews the new Fujifilm Fujinon XF 35mm f/1.4 R Lens with the Fujifilm X-Pro1.
See on www.ephotozine.com