Fujifilm Fujinon XF 35mm f/1.4 R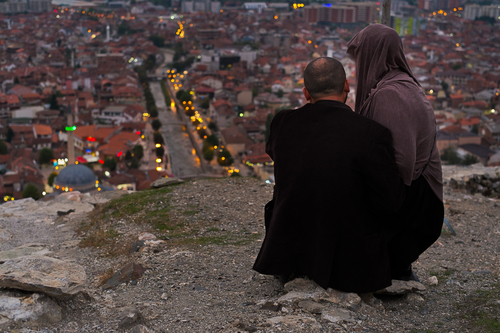 I just came back from a few days in Kosovo and Macedonia and for the first time ever I brought only my Fuji X-E1 and 35mm instead of my Canon arsenal. I was a bit frisky about it at first but it turned out to be a challenging, yet very rewarding, experience …..
Thx for sharing Francois :-)
See on www.francoismarclay.com


Went to Paris for a long weekend, we had great weather and an amazing time, loved walking the streets with my Fuji X-pro trying to capture a little bit of Paris life.
Shot with the Fuji X-pro 1 with the 35mm 1.4 
See more pictures on www.mattwilkinsonphotography.co.uk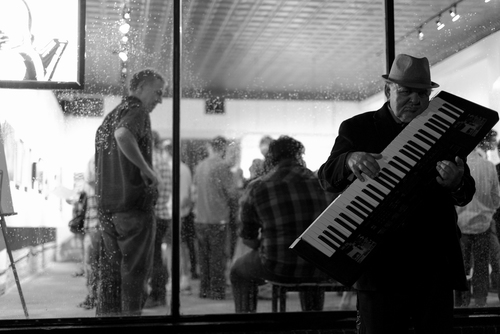 As those who know me personally will know, my digital photographic life has been turned upside-down in recent months by my Fujifilm X100.  This compact, high-quality big-sensor rangefinder-style camera inspired me in ways that no digital camera before was able to do, and completely changed my idea of what the digital side of my workflow should be.  Loving the X100 and wanting to take things to the next step, I have sold off all of my Canon DSLR equipment and have now invested in the X100's interchangeable-lens big brother, the Fujifilm X-Pro1. I've been shooting with the X-Pro1 and the 35mm (equivalent to a 50mm on a full-frame camera) f/1.4 lens now for several days, and have been continually blown away by the photos I've been getting from it.  I've thrown it into several different situations – portraits, street, concerts, etc. – and have been learning how it behaves and responds.  It's everything I loved about the X100, taken to a new level……
See more pictures on kevinbuchananphoto.com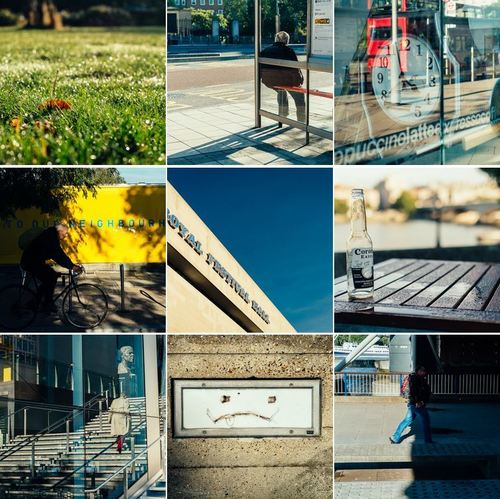 I woke up early this morning and the sun was shining for a change. The weather in London has not been so good this last week so I decided to get out early with my Camera. I took the the tube down to Waterloo and headed for the river. The sky was blue and the light was great, casting long shadows. It was the perfect time to walk along the Southbank as it was so quiet. I made the most of the light and incorporated the interesting shadows I came across. A few of my favourite shots below all shot with the XF 35mm lens and processed with VSCO film…..
See more pictures on samburtonphoto.com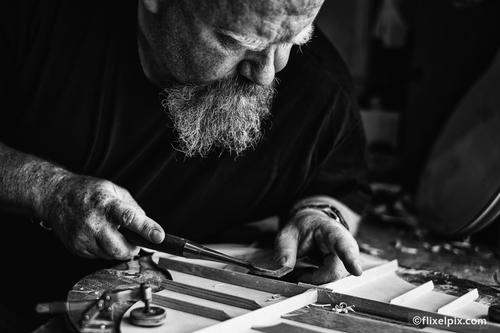 Learning to play guitar is road travelled by many but mastered by only a select few. It is an enduring journey where an obsession with the fine detail is the only route to success. Like mastering playing the guitar the actual construction of an acoustic guitar is an art form in its own right. Unlike playing the instrument few learn how to make a guitar and fewer still master the craft. Avalon Guitars in Newtownards is home to some of the finest guitar luthiers in the world, this bold statement isn't mine but the endorsement of a number of the world's best guitar players. I have been visiting the Avalon guitar factory for over twenty years and the same faces remain, masters of the fine detail they are the unseen artists behind many of the best guitarists and singer songwriters…..
Camera wise I started jumping between the X-Pro1 with 35mm lens and the X-E1 equipped with the 60mm macro. I was shooting wide open (f/1.4 and f/2.4 respectively) in an attempt to create focal points to each image. I was shooting RAW and converting each image to mono to draw out the detail of the woodgrain.
See more black & white pictures on www.flixelpix.com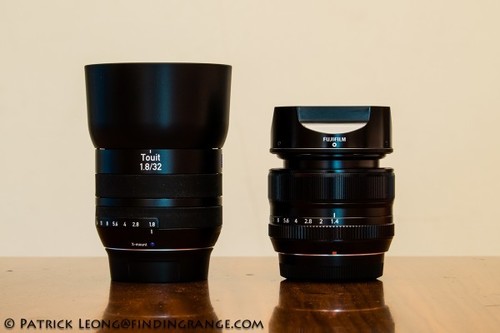 The Fuji XF 35mm F1.4 R lens is one of the most popular lenses for the Fuji X Series.  It was the lens that I was looking forward to most when I first purchased my X-Pro1, and I'm sure it's a first lens for many people.  It's fast, it's well built, it's compact, and it produces fantastic image quality.  Recently though, Zeiss has entered the game with their Zeiss Touit series of lenses. So far, Zeiss has produced two lenses for the X Series: a 12mm F2.8 and a 32mm F1.8.  I really enjoyed my time with the 12mm F2.8.  However, that's not to say that Fuji's XF 14mm is bad in any way. In fact, I've only heard great things about the Fuji.  But the Zeiss is a great option as well if you want something wider than a 21mm equivalent. With the Zeiss 32mm, things are a little different because I believe the focal length is a lot closer to Fuji's XF 35mm lens yet it costs $300 more.  If you think about it, that's 50% more then the XF 35mm, which many think is one of the best lenses for the Fuji X Series.  Is the Zeiss worth the extra money?…..
See on findingrange.com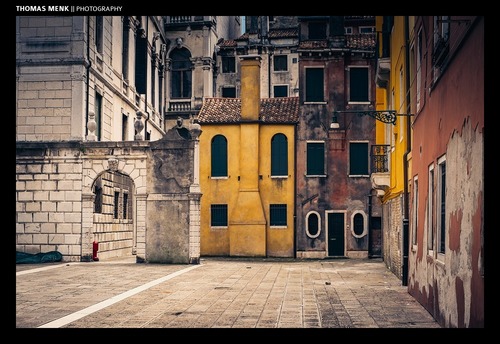 Fuji X-Pro1 samples with 35mm and 18-55mm.
See more pictures on www.tomen.de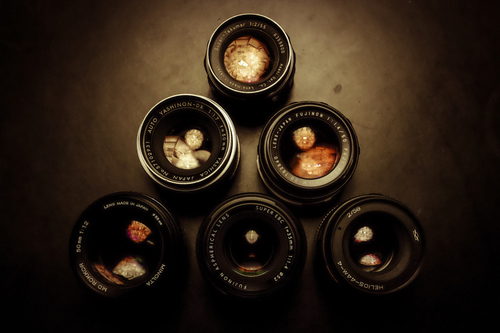 So, today I wanted to share a little something that I did last night. I have been collecting vintage prime lenses around the 50 mm FOV for a couple of months now. I'm really fond of each and every one of them. However they do render so differently. It is, by now, no secret that I REALLY like my Helios 44m-4 58mm f/2 lens. But how would it stack up against all my other primes, such as the excellent Super-takumar 55mm /f2 or the beast of a minolta 50mm f/1.2? What I really like about these vintage lenses is their ability to render black and white. This is due to their old coating which doesn't supply much contrast, so for b&w I have a lot more dynamic range, and I can play with contrast in post process. Coupled with the high ISO look of the X-Pro1 you get some output files that looks VERY film like. So, thats what I tried to set up. I did a simple test setup. I set it up at night, with low light as to get grain from hi ISO, I took a shot in colour and subsequently did a straight desaturation to black & white. The test enviroment featured a messy background so as to compare bokeh quality.
The lenses tested are:
Asahi Pentax Super-Takumar 55mm f/2
Fujinon M42 50mm f/1.4
Helios 44m-4 58mm f/2
Yashinon DX 50mm f/1.7
Minolta Rokkor MD 50mm f/1.2
Fujinon XF 35mm f/1.4
See on jonasraskphotography.com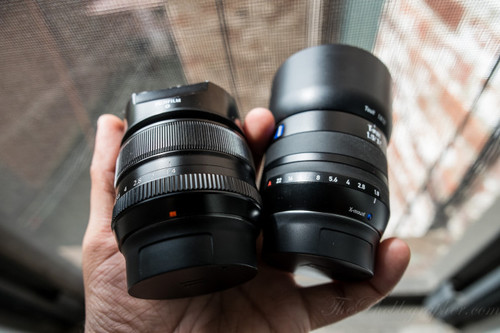 We've been playing with the Zeiss 32mm f1.8 for a little while now on the Fujifilm X Pro 1 and it dawned on us from the comments that it could perhaps be a competitor to the Fujifilm 35mm f1.4. The lenses share many similarities but also have a couple of key differences.
….
Conclusions
While both lenses are quite good, Fujifilm has a major advantage with a more affordable offering while also retaining a better build quality. However, Zeiss has faster focusing and better image quality. This is kind of a tough test to consider but we should all take comfort in knowing that both lenses are excellent. But on a personal scale, I've always had a love for Zeiss products the same way that Steve Huff loves his Leicas. And in the end, I'll have to give the win to the Zeiss despite owning Fujifilm's lens.
See on www.thephoblographer.com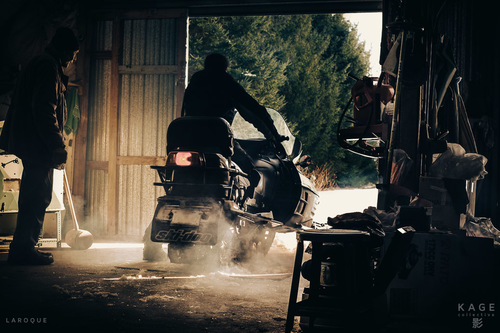 They come to tame the dragon, deep in the heart of its den. I follow them into a half-light I've come to associate with ceremonial spaces; this is a temple to motor oil, dust and gasoline. The machine is massive, built to plow through dense northern trails thick with freshly fallen snow. But today it refuses to budge. Its steel frame shudders in fits and hiccups but the motor won't start; such a capricious old beast. Get the tools out. Sharpen those swords. Screw this, loosen that. I'm circling & lurking as the ritual takes place. It's all very quiet, the silence only broken by muffled questions & puzzlement. There's no banter, just slow, rational work: from one to two, then two to three. Connect the dots. Solve the puzzle. Suddenly, without warning, the Thing roars. Exit the warrior priests…..
See more pictures on www.kagecollective.com