Fujifilm Fujinon XF 35mm f/1.4 R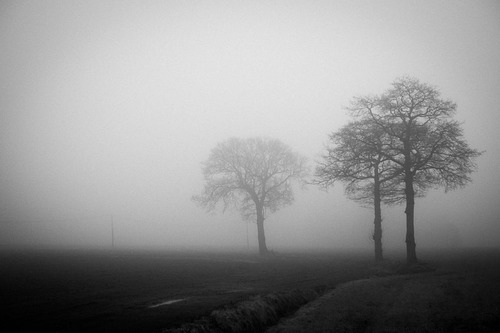 I drive 8 times a week through the Belgium countryside. Always the same road. This morning the fog was so beautiful I had to photograph it. The Fuji X-pro1 is so small it is always with me. The 35mm did the rest. B&W conversion in Ligthroom.
See more pictures on michielfokkema.wordpress.com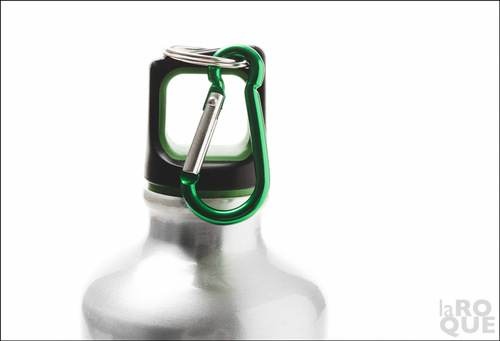 I've read a few reviews of the X-Pro1 dismissing its use in the studio, confining it purely to the realm of event and documentary photography. Obviously this a genre at which it excels and the core of the system's philosophy. But as most of you know these cameras have now become my main system, not merely a fun add-on. Which means they ARE used for studio jobs. All kinds of studio jobs.
I recently did a shoot for Serdy Media, a production company which owns several specialized TV stations in Quebec — namely Zeste and Évasion, the french food and travel channels. This was a studio product shoot for their new online boutiques. After thoroughly testing the setup, I decided to again forego my Nikon kit and do the entire session using only the X-Pro1 and the 35mm Fujinon XF f/1.4 lens. It worked beautifully.

The X-Pro1 actually has several things going for it for this type of work:
The ability to use the rear LCD for live view without changing how you usually work with the camera.
The two zoom levels with built-in sharpening to pinpoint the focus.
Large focus point coverage.
Horizon line and framing guides.
The ability to switch the same lens to macro mode for detail shots.
No mirror to deal with. Combined with the timer function this is as stable as it gets.

All of this makes for a very easy going experience and allows for extremely precise work. The two points of contention when it comes to shooting this camera for studio and/or flash photography are 1) sync speed and 2) tethering. The sync speed obviously wasn't an issue in this case. As for tethering, I've discussed my solution in another post already: an Eye-Fi Pro X2 card. To be honest this was definitely the weakest link in the chain, and I was very fortunate to work with a client who didn't mind the glacial speed at which photos were getting transferred to the computer. But I didn't like it. I made jokes about it but it bugged the hell out of me the entire time. I'm glad further testing has revealed an ad-hoc network to be exponentially faster. I won't get caught with this problem again.
See full article and more pictures on www.laroquephoto.com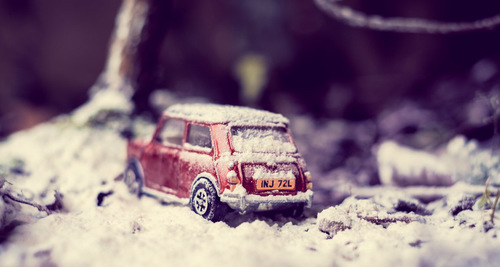 I recently acquired two little, vintage dinky mini cars and normally would have reached for a 50mm lens and a sub f/2.0 aperture to create a miniature world effect. The Fujinon 35mm lens at f/1.4 is equivalent to a 53mm lens at f/2.0 on a full frame camera so I began to wonder if I need to turn to 50mm to achieve the depth of field I was looking for. Starting of with the Fujifilm X-E1 & 18-55mm XF Lens">18-55mm zoom lens I shot a number of photos of the car (setting the X-E1 on macro mode). You can see from the following two images to get the scale right meant framing at 35mm-55mm….

You can see that moving between the 18-55 zoom and 35mm prime offered different focal lengths and I could adjust the scale of the car. I think both the 18-55mm zoom and 35mm prime worked well to achieve a 'slight' sense of reality. I am genuinely beginning to wonder if I really need to retain a full frame camera given the quality of photographs I can achieve with the fujinon lenses. I know there is an even finer DoF offered with f/1.4 on full frame but I am just not sure how often I actually need it.

Note: All photos were captured on the Fujifilm X-E1 and either the 18-55mm zoom lens or 35mm prime lens.

See on www.flixelpix.com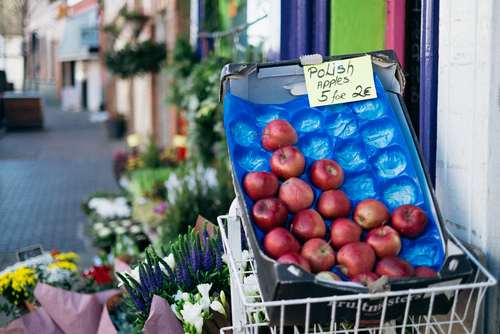 October and November have been very busy months. I was stuck in client projects for a long time and after these were finished, Rebecca and I worked on the relaunch of her website. Even though that all was a lot of fun (check out the cool preview tool we developed), my beloved X-Pro1 was sitting on my desk the whole time making these sad eyes at me.

This week we finally had two days off work and sun. Rebecca got the X-E1 meanwhile and we took both Fujis with us and went to Kinsale for a day (you can find her pictures here). This was the first real outing with the X-Pro1 and I have to say that I'm really impressed. It does almost everything better than my Nikon. The level of details, the colors and the dynamic range are so much fun to work with. The only thing I am still adjusting to are the different field of view (crop sensor vs. full frame) and the depth of field (50mm f1.4 vs. the equivalent of a 50mm f2.0).

All the shots below were taken with the Fuji X-Pro1 and the Fujinon 35mm 1.4 lens

See all pictures on www.johnnypatience.com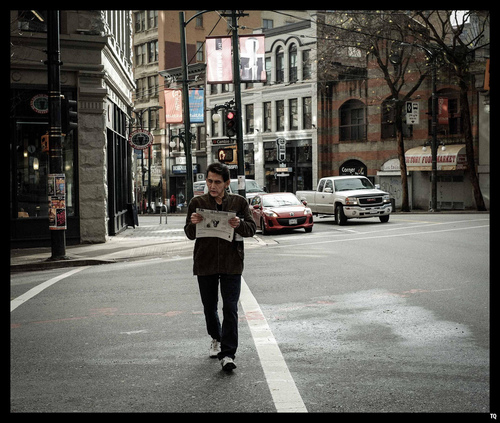 It's not a focal length that I feel very comfortable with. I prefer going an UWA zoom in the 18-35mm range or to go longer, but it's not a bad compromise for such a fast, sharp lens. I'm willing to crop in PP to fix my crooked horizons and slightly mangled compositions when shooting from the hip or blind. Oh and the AF is unimpressive. It's like street shooting with the panasonic 20mm for m43 if that helps put it in context.
Shot from jpeg using Astia film mode for the color shots, then with some lightroom tweaks to add a WB tweak, some clarity/contrast and slight grain.
Visit Trevor on Flickr:
www.flickr.com/photos/t-quan/
See on www.seriouscompacts.com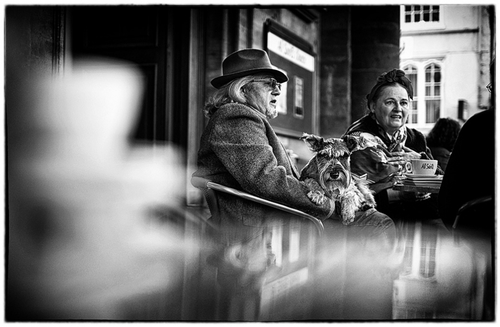 A couple of weeks back I had a Saturday off (I don't get many) and had the choice of going shopping or getting out with my camera, the shopping trip almost won but I didn't fancy leaving my cameras to collect dust so I signed myself up to an event called the Worldwide Photo Walk. I soon discovered this didn't actually involve walking around the world or even going on a trip anywhere more exotic than Northampton town centre. The Worldwide Photo Walk is organised each year by Scott Kelby and encourages photographers to meet up and do some street photography, events take place on the same day at many locations around the world with a prize for the winner of each walk and a prize for the overall winner. I'm not really into competitions but did fancy some street photography. The day came and I met up with 20 photographers for a coffee in the middle of Northampton and was handed a route map, looking around I noticed everyone had brought along a DSLR and I had just my Fuji X-Pro1 and a single lens which in my opinion is an excellent camera for street photography as it's small, discreet and importantly for me is not a heavy brick like most DSLR cameras.
So off I went for two hours looking for something a little different. In the end the best photograph from the day was one I took while sat in the cafe drinking coffee, I love the family resemblance between the dog and his owner. The photograph was taken on a Fuji X-Pro1 with Fujinon 35mm F1.4 lens. The photograph has won the Northamptonshire heat of the Worldwide Photo Walk and will now go through to the worldwide competition.

See on www.weddingphotojournalist.co.uk
Where I live in Southern California ("The Valley") it's rare that we get really thick fog this far inland…it's even more rare that we get really thick fog this far inland, and I'm not too lazy to wake-up and photograph. So, it was a rare occasion indeed last weekend that I got a chance to capture some images at the park around the corner. I love fog because it creates a clutter-free background with just about anything, which is important to me when I shoot. Early morning is also great at the park because there's a relative lack of people getting in my way. Still, several runners stopped and just stared at me as I photographed, no doubt thinking, "what the hell is he taking a picture of??!" (which is a typical reaction for me). All images are taken with the Fuji X-Pro1 with 35mm lens.
See on jeffseltzerphotography.com
See on Scoop.it – Fuji X-Pro1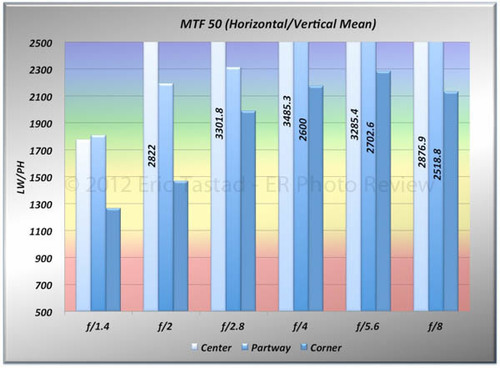 This lens has quickly reached cult status, does this standard live up to the hype? This lens is a beautifully built standard, constructed entirely of metal. At least anything you touch, including the filter threads, which is a nice departure from the standard plastic these days. The aperture ring is reminiscent of older lenses with nice metal knurls and nice positive 1/3 stop click stops. The focus ring is similar quality, also with all metal knurled grip. The hood is nice and positive and the lens has two caps. One that goes on the hood since it is not a reversible style, and a second that goes on the filter thread. Thankfully the cap on the threads can still be removed with the hood in place. The hood has a nice positive bayonet mount which makes it easy to take on and off even with the lens cap on.
The lens is a modern design 8 element lens with 1 aspherical element, and a nice 7 curved bladed diaphragm, which remains fairly circular until about f/2.8 or f/4. By f/5.6 it is mostly polygon. The 52 mm filter threads are standard for many large aperture standard lenses, so filters are easy to find. The lens has a typical minimum focus distance of about 0.3 m and a maximum magnification of 0.17x. It is well weighted at about 187 g, feeling not too heavy nor too light. This lens is nearly the same size as a classic 50 mm f/1.4 lens from the film camera era. In use, the AF motor is a stepper motor style, and it does make audible focus noise, on par with a quieter screw drive system. Focus remains quick if the lens doesn't have to hunt the range, but if it does it takes just over a second to go full range. The lens seems to have a long throw, so it should be very precise, but take a little longer to go end to end. In normal circumstances the lens will focus in just a fraction of a second. The manual focus ring is slightly slippery due to the metal knurls. I think rubber would provide a better grip, but wouldn't last as long or feel as high quality. If you are used to doing quick back and forth motions to manually focus, and stopping on the sharpest point in an instant, this lens won't work great for that. You have to slow it down as it takes a fraction of a second for the motor to respond. The best way to manually focus is to prefocus using the AE-L/AF-L button and tweak manually, but turning quickly back and forth will work if you slow it down just a bit to compensate for the "lag". Now how about the optics in a [amazon_link id="B006UL00R6″ target="_blank" container="" container_class="" ]35 mm f/1.4[/amazon_link]? The only other standard class f/1.4 lens designed for APS-C at this time is the Sigma 30mm f/1.4, which is notoriously bad in the corners. Does this slightly longer standard lens do better?
See on erphotoreview.com
See on Scoop.it – Fuji X-Pro1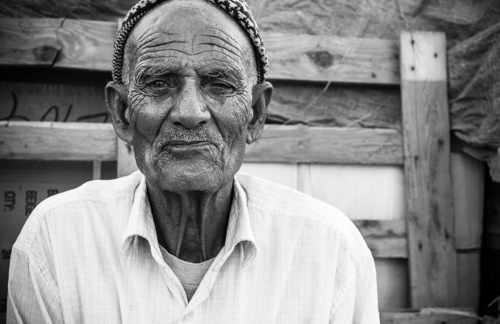 A continuation of my street portrait project, Faces of the Creek. All shot with my trusty (and sharp!) Fuji X-Pro1 and the wonderful 35mm f/1.4 XF.

See on www.stephangeyer.com