Fujifilm Fujinon XF 60mm f/2.4 R Macro L
See on Scoop.it – Fuji X-Pro1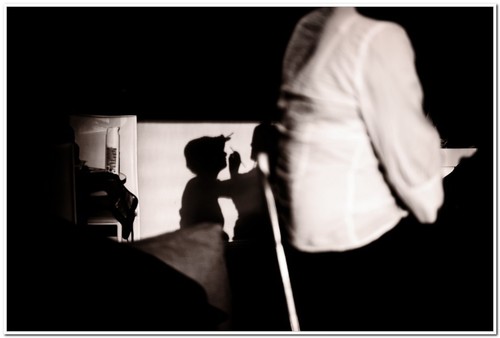 A week or so back I shot another wedding predominately with my Fuji X-Pro1 system. I've just got to the editing stage and wanted to pop up a couple of images that struck me and explain why; The first image was shot with the 60mm macro lens. I love this lens, and in fact, I think it produces the best optically out of the three prime lenses available. It's pin sharp and in macro mode it produces incredibly clear close up images. I've been taking it along to weddings with me for a while and have used it occasionally but rarely in anger. Focusing of this lens is relatively slow (which makes sense considering it's a macro lens) but I wanted to use it in this situation as I was quite a distance away from the bride during the preparation photography. I've shot this in JPG and and decreased the exposure compensation to remove most of the clutter in the background (there was bright streaming light on the brides face from a window at the front). I shot a whole sequence of wedding preparation photographs using the lens and I remain immensely satisfied with this lens. The second image was shot on the 35mm lens. Again, I've used the exposure compensation to a certain extent to affect the structure of the image. I've cleaned up a few more elements in the background to make the image stronger still (I think). I'll be sharing a lot more images from this wedding when I blog it later in the month but in the meantime the Fuji X-Pro1 remains a reliable workhorse for me as a wedding photographer. I've yet to see the X-E1 but the reviews so far are also very impressive.
See on Scoop.it – Fuji X-Pro1


Pros:
solid and high quality casing,
very good resolution in the frame centre,good resolution on the edge of the frame,
excellent correction of chromatic aberration,
slight spherical aberration,
good coma correction,
negligible astigmatism,
moderate vignetting,
good transmission.
Cons:
noticeable distortion,
unreliable autofocus,
work against bright light could have been better.
Out of three lenses, launched along the Fujifilm X-Pro1, the 2.4/60 model has the best pros to cons ratio. Does it mean it is the best? It would be difficult to answer such a question unambiguously. Usually 60-150 mm macro lenses fare very well in our tests, often breaking resolution records or at least coming close to it. The Fujinon 2.4/60 doesn't break any records despite its long list of advantages but it must be emphasized that the quality of images, provided by that lens, is still very good. Perhaps the fact that from the very beginning the lens was designed not as a typical macro device but as a compromise between a classic macro photographic instrument and a portrait lens is the reason. Compromises and emphasis on versatility result in gains in one area and unavoidable losses in the other.
Objectively we must admit that the losses of the Fujinon 2.4/60 are not very important so this lens is a quite successful compromise. Its biggest slip-up seems to be the autofocus but we hope that with the new firmware and new bodies, appearing in that system, the problems with setting the focus will go away and be forgotten.
See on www.lenstip.com
See on Scoop.it – Fuji X-Pro1

The firmware update Ver.2.00 from Ver. 1.11 incorporates the following issue. To enable those features, please update the firmware of your Fujinon XF lenses into Ver 2.00 at the same time.

1.Improvement of Auto Focus Performance
Auto focusing speed has become much faster under a various shooting condition such as dark scenes, bright scenes and so on.
The shortest focusing distance without switching to macro mode has become shorter.

2.Improvement of Manual Focus Performance
The speed of images coming into focus when turning the focus ring has become faster.
When adjusting the focus with the EVF or the LCD, displaying live view with the minimum depth of field in full aperture has made it easier to focus on subjects.
In addition to the focus checking with the 10-time magnification function, the checking with "3-time" magnification function has been added.

3.Improvement of Writing and Processing Speed
Writing speed to a memory card has become faster with the maximum speed doubled. <Note> The speed may vary depending on card type and sizes of images.
The waiting time of viewing image after shooting has become shorter.
An image will be displayed approx. one second after pressing the playback button.

4.Other improvements
The ISO setting of "Auto (6400)" has been added.
When EVF or OVF is used, the indicator lamp will turn off because the lamp comes to just in front of your right eye if you see the finder with your left eye.
When shooting in low light situation, a recorded image will look like more natural atmosphere you saw.
Firmware Fuji X-Pro1 V2.00
http://www.fujifilm.com/support/digital_cameras/software/firmware/x/xpro1/index.html

Firmware XF lens 18mm V2.00
http://www.fujifilm.com/support/digital_cameras/software/firmware/lens/xf18mm/index.html

Firmware XF lens 35mm V2.00
http://www.fujifilm.com/support/digital_cameras/software/firmware/lens/xf35mm/index.html

Firmware XF lens 60mm V2.00
http://www.fujifilm.com/support/digital_cameras/software/firmware/lens/xf60mm/index.html

See on www.fujifilm.com
See on Scoop.it – Fuji X-Pro1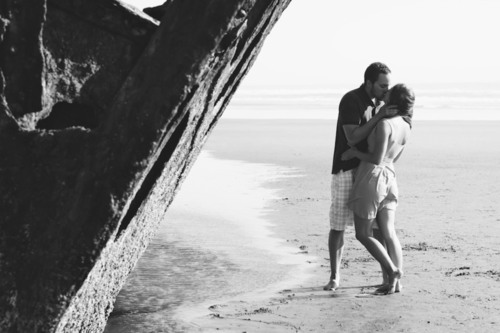 Engagement session off of the Oregon coast shot entirely with the X-Pro1. Finally got around to renting the 60mm f2.4 and had a BLAST with it! (edited using VSCOFILM in Aperture 3)

See on vanearlphotography.com
See on Scoop.it – Fuji X-Pro1

A comprehensive review of the Fuji 60mm f/2.4 macro lens for the Fuji X-Pro1. How does this macro telephoto prime perform? This review answers the big question.
Rounding out the telephoto end of the X-Mount system, the Fuji 60mm f/2.4 macro lens also adds more serious close-up capabilities to the Fuji system. At the equivalent 90mm focal length on full-frame, the Fuji 60mm is positioned perfectly to tackles portrait work and macro shooting both….

See on www.ishootshows.com
See on Scoop.it – Fuji X-Pro1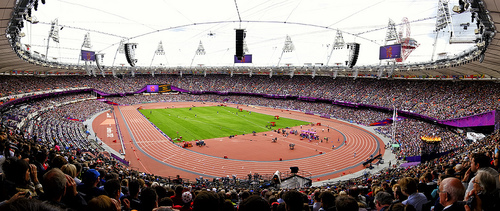 I decided to take on the Olympic Park using the X-Pro1 and lenses – and capture images of the buildings – some of which are only in-situ for the games. All shots X-Pro1 and 18mm, 35mm, and 60mm Lenses.
See on Scoop.it – Fuji X-Pro1


My first outing with the Fuji (after selling all my Nikon D700 gear) for a test shooting in Cologne: 8 x 3 Shots (+1 / 0 / -1 BKT) with 60mm in Velvia Film Simulation and DR200.
I stitched each set of exposures first then loaded the single-exposure-panoramas as layers and played around a bit with masks
(all Photoshop)
I find the resolution from the in cam panos is to low. The benefit of high res is that you can use iso 6400 for example and still get impressive print sizes… At least that was the case with my d700 and the xpro is compareable if not better due to more megapickles…
The reason for the 60 mm was the distance to the object of at least 300 or more meters…
See on forums.dpreview.com
See on Scoop.it – Fuji X-Pro1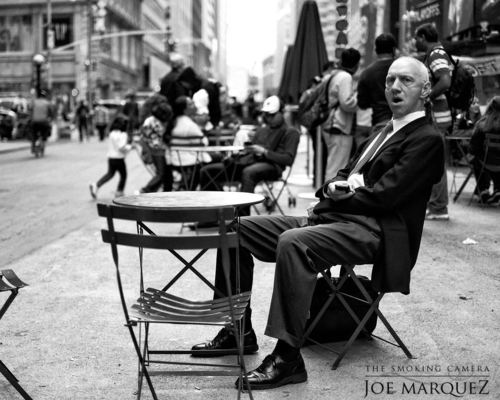 A marvellous set of street Photographs with Fuji's XPro 1 Camera….
Why bring up street photography?
Because I had an opportunity to use the Fuji X-Pro 1 and 35/1.4 lens for about two weeks in New York City – primarily for street shooting.
So how did the Fuji perform in New York City?
I found the Fuji X-Pro 1 and 35/1.4 lens great for street photography. It is small, light, relatively quiet and discrete. At least discrete to my subject matter. I had several photographers, including several Leica shooters who curiously approached me to discuss the merits of the Fuji. They all walked away impressed.

See on www.thesmokingcamera.com
See on Scoop.it – Fuji X-Pro1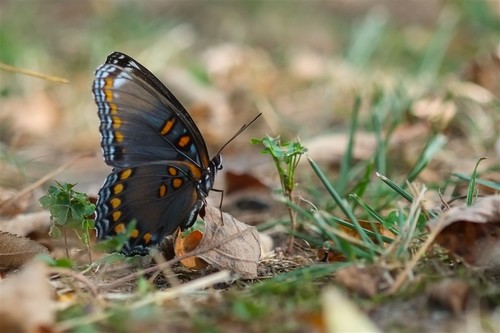 The heat is really keeping me from from venturing out to take photos as of late but I did manage to snap off a few with the 60mm today. Here are a few of them. I had to get down really low to take this one (on my belly, actually)… the little fellow was in the hunt for a rotting apple.
Visit Larrys Flickr Page:
http://www.flickr.com/photos/larryhokie/

See on forums.dpreview.com
See on Scoop.it – Fuji X-Pro1

The Fujinon XF 60mm f/2.4 R macro is the first tele lens for the Fuji X-mount system. Fuji follows a "dual mode" approach here. Being aware of their limited production resources they mixed the concepts of a relatively fast tele and a macro lens. Regarding its max. aperture of f/2.4 it is certainly no speed demon but fast enough for e.g. very decent portraits. The macro capabilities are limited to a max. magnification of 1:2 which may be disappointing to some. However, this should be well sufficient for mainstream macro photography.

See on www.photozone.de