Fujifilm Fujinon XF 60mm f/2.4 R Macro L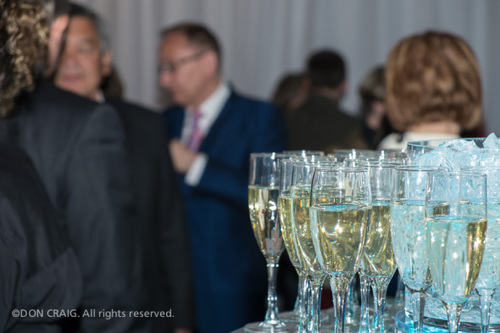 I recently posed this question to colleagues because I have been experiencing the benefits of shooting wide open with one lens and the trials of relying on the variable aperture of the zoom lens. These experiences have led to results with which I'm really happy (portraits shot with the 60mm) and an unhappy photographer (me with the 18-55mm). Let me back up a bit. When the X-Pro 1 arrived on the scene last year, I purchased the three available prime lenses. For what I use them for, I have been very happy with all three. Of the three, the 60mm lens has been used far less than the 18mm and 35mm lenses, restricted to portraits, some close up work and more portraits. That said, despite the focusing quirks of the lens, the results have been very good and recently, as I have better understood how to use it, the results have been outstanding. Having used all three lenses on the X-Pro 1 for work and freelance gigs, plus the X100 on occasion, I was feeling that I needed/wanted to have the 18-55mm f/2.8-4.0 zoom lens to shoot events. The zoom simplifies, to one way of thinking, lens and camera choice and since I shoot with flash indoors and don't have to worry about a fast aperture shooting outside, you would think that this is the ideal event lens. Well, I'm not so sure about that. Earlier this week, I shot an indoor event, an awards dinner and presentation for a freelance client. The end result was that the photos turned out well and I rarely missed a shot, but it wasn't the best shooting experience. And I have to take a good portion of the responsibility for the poor experience part. I will give all of the credit for the good shot results to the lens and camera. So what went wrong you ask? Since I shoot with primes most of the time, using the zoom complicated things. It did give more reach or a wider field of view than with a prime, but I felt like a klutz most of the time. Also, the variable aperture is a pain. Tempting as it might be to set the lens to f/2.8 at the wide end and let the lens stop down as I zoomed to the 55mm end of things, this plays havoc with exposure when I'm shooting with a non-TTL flash. Instead, I set the aperture between f/4 and f/5.6 and left it there, no matter which zoom range I was in. Again, this worked well and I have no complaints with the results, except for those rare occasions when the ambient light was right and I switched off the flash and tried to shoot as wide open as I could. Then, the ISO zoomed to uncomfortable levels, which wouldn't have happened if the lens had a constant aperture of at least f/2.8 or better. Couple this with needing to shoot with the EVF most of the time rather than the OVF and using Auto Focus instead of Automated Manual Focus, which is my preference, it was a frustrating night of shooting. Poor me you say? Well you might. The AF worked as well as can be expected of any lens in the dim light of the event, but it wasn't street fast, which is what I wanted this to be. It wasn't rangefinder fast. So, therein lies the problem. The 18-55mm lens is a really good all around performer (I have made some gorgeous long exposures with it) but not as easy for me to use. There, let me put it this way, the problem is really me and I know it……
See more pictures on doncraigphoto.wordpress.com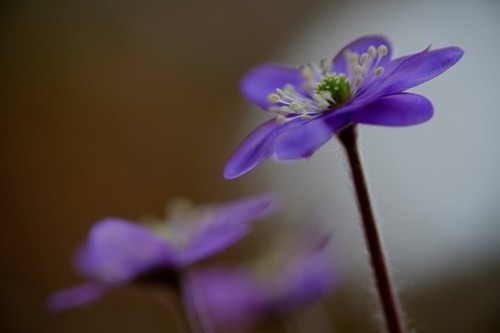 I am a happy owner of a Fuji 60mm XF macro lens for a month by now. Here I will write down the most common experiences what I had with it.
All of these pictures what you see, are the original jpegs. Just right from the fuji X-E1.

Lets start with the bad news. The autofocus is far from good. It is slow, and sometimes it has difficulties to find the focus even in normal light. It can struggle really hard. I found for the best solution if I switch to manual mode. Like that I can focus with the AE-L/AF-L button, and  in the same time I can override manually. It worked quite well like this. The manual focus is really strange… But not as terrible as the people write it on forums. (Except when you need to focus from the closest of the fairest distance. That is awful.)
Before it I used a 105mm Vr Nikkor, so I can make some comparison….
Conclusion:
It is a very well built, tough little lens. With very good sharpness and details. The autofocus sometimes is a pain, but in manual focus it's working well. Mostly when you use it for close subjects. (And for what else would you use a macro lens? By the way, it wouldn't be bad for portraits too. I will use, I am sure!) Actually the use of the manual focus and the electronic viewfinder together, was absolutely amazing for macro photography. I think, we will work very well together with this lens.
See full article on lightandnaturephoto.com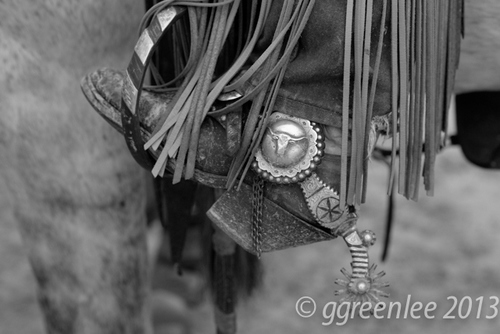 The XF 60MM lens has a bad rap. Reviews around the web will tell you that its sharper than a scorned woman's tongue, but slower to focus in low light than a politician is in making a decision. I have had the 60mm lens since it was released, but I have not used it that much as I tend to use the 35 and 18mm most of the time. I went to San Fran for christmas and it seemed like a good opportunity to get to know the lens better. I wanted to see if the lens deserved the rap and were there ways to overcome any short comings? So this is not a lens review, just some experiences in using the lens. First let me say I cut my autofocus teeth on sport photography with a Nikon F5 and then the D2Hs, D3 etc. It was a bit of a learning curve at the start but now its second nature. My default approach is to use the AF-ON button to separate the AF  from the shutter release button. I tend use AF-C with 9 point dynamic setup. This set up gives you so much control its a godsend, I can pretty much focus and track anything and I seldom have focus failures. Now the X-Pro1 is a different beast and requires a different way of working. For the XF 35MM and 18mm for candid work I use AREA + AF-S with a single focus point. Not only does this mean I can move the focus point around to suit, it reduces focus errors. The most common Auto Focus error, and I suspect why one sees so many people on the internet claim back focus issues, is the failure to fill the focus point(s) with the subject. The AF system will then focus on the point of highest contrast, which may not be on the subject. Using a larger number of focus points with a wide angle lens means a lot of the FOV is fair game for the AF system and  the camera decides where to focus, using a single focus point means I stay in control. I only get failures on these two lenses if I can not cover the subject with that AF sensor. Note for landscape I would tend to use hyperfocal focusing biased to give better focus at infinity. This set up works well for the XF 60mm lens in high contrast situations, but in lower contrast situations it causes it to hunt a lot and fail often. There is just not enough data for the AF system to make a decision..a bit like a politician and just as annoying. Fortunately the solution is quite simple, just use more focus points and make sure to fill the frame. You do this by hitting the AF button and rotating the selector dial left to increase the number of focus points. For night time candid photography I have found that rotating it two clicks left from the single focus point setting works really well. During my night shoot in Avignon I only had two focus failures where the camera could not capture focus at all. Both of these were caused by the fact that there was no real contrast in the subject…well it is a contrast based AF system after all. Clearly you still have to make sure the subject covers the focus points or you may be disappointed, but it deals nicely with lower contrast situations. Locking focus is one thing, the speed with which it locks is another. The Fujinon XF 60MM focuses quickly in when there is lots of contrast even in low light like the night shots below, not DSLR speed but fine for candid work and I would have no hesitation in recommending it for that purpose.  For sports….well there is always the Nikon. Overall I am really enjoyed using this lens. It does not deserve a bad rep, you just need to find your own rhythm with it…..

See full article and more pictures on wideanglecafe.wordpress.com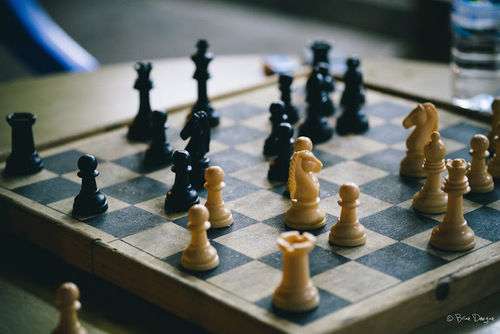 The XPro-1 has not failed to amaze me every time I pick up the camera. From unbelievable low light capability to those gorgeous Fuji colors straight out of the camera, I simply couldn't recommend any other small camera system till date. So when Fuji generously gave me the 60mm Macro to test, I prepared myself to get wowed once more.. Full disclosure, Fujifilm isn't paying me a dime (or fils) to put these words down about their products. I've paid the (ridiculously high in this region) price out of my own pocket. Even after my beloved X100 was stolen. Thats testament to one fact. I'm a believer in Fuji and love a great comeback. Its true that Fujifilm Middle East has featured me a couple of times on their social media but thats been with no strings attached. So with that out of the way, I'm going to give you my two cents on the only XF lens I didn't buy along with my camera during its initial launch. Why you ask ? Why didn't I just complete the set and get all three ?

….

Absolutely…. I'm going to get this lens. The optical quality to me is stunning. It makes my small bag of the body plus three lenses a complete work-horse kit for when I shoot cars, the streets or absolutely anything else. My D800 only comes out once in a while these days and I'm pretty sure this is going to be great for portraiture as well – (awaiting my next willing subject to explore that genre). Fuji have made sure they keep the trend of improving their existing products with each successive firmware update and I'm yet to see them neglect any of the bugs reported either directly or through any from of media. If you're considering the X-Series and want to get in close, make sure that this is on your shopping list. I know its on mine.
See full review on bdonphoto.com
See on Scoop.it – Fuji X-Pro1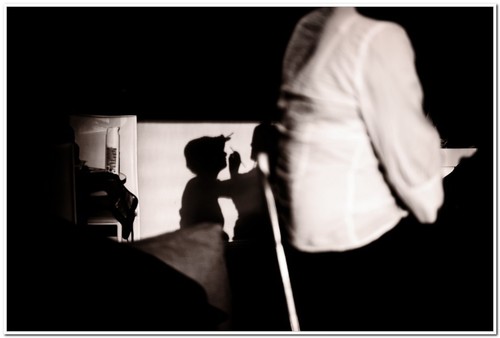 A week or so back I shot another wedding predominately with my [amazon_link id="B006UV6YMQ" target="_blank" container="" container_class="" ]Fuji X-Pro1[/amazon_link] system. I've just got to the editing stage and wanted to pop up a couple of images that struck me and explain why; The first image was shot with the 60mm macro lens. I love this lens, and in fact, I think it produces the best optically out of the three prime lenses available. It's pin sharp and in macro mode it produces incredibly clear close up images. I've been taking it along to weddings with me for a while and have used it occasionally but rarely in anger. Focusing of this lens is relatively slow (which makes sense considering it's a macro lens) but I wanted to use it in this situation as I was quite a distance away from the bride during the preparation photography. I've shot this in JPG and and decreased the exposure compensation to remove most of the clutter in the background (there was bright streaming light on the brides face from a window at the front). I shot a whole sequence of wedding preparation photographs using the lens and I remain immensely satisfied with this lens. The second image was shot on the 35mm lens. Again, I've used the exposure compensation to a certain extent to affect the structure of the image. I've cleaned up a few more elements in the background to make the image stronger still (I think). I'll be sharing a lot more images from this wedding when I blog it later in the month but in the meantime the [amazon_link id="B006UV6YMQ" target="_blank" container="" container_class="" ]Fuji X-Pro1[/amazon_link] remains a reliable workhorse for me as a wedding photographer. I've yet to see the [amazon_link id="B0092MD5ZE" target="_blank" container="" container_class="" ]X-E1[/amazon_link] but the reviews so far are also very impressive.
See on Scoop.it – Fuji X-Pro1


Pros:
solid and high quality casing,
very good resolution in the frame centre,good resolution on the edge of the frame,
excellent correction of chromatic aberration,
slight spherical aberration,
good coma correction,
negligible astigmatism,
moderate vignetting,
good transmission.
Cons:
noticeable distortion,
unreliable autofocus,
work against bright light could have been better.
Out of three lenses, launched along the Fujifilm X-Pro1, the 2.4/60 model has the best pros to cons ratio. Does it mean it is the best? It would be difficult to answer such a question unambiguously. Usually 60-150 mm macro lenses fare very well in our tests, often breaking resolution records or at least coming close to it. The Fujinon 2.4/60 doesn't break any records despite its long list of advantages but it must be emphasized that the quality of images, provided by that lens, is still very good. Perhaps the fact that from the very beginning the lens was designed not as a typical macro device but as a compromise between a classic macro photographic instrument and a portrait lens is the reason. Compromises and emphasis on versatility result in gains in one area and unavoidable losses in the other.
Objectively we must admit that the losses of the Fujinon 2.4/60 are not very important so this lens is a quite successful compromise. Its biggest slip-up seems to be the autofocus but we hope that with the new firmware and new bodies, appearing in that system, the problems with setting the focus will go away and be forgotten.
See on www.lenstip.com
See on Scoop.it – Fuji X-Pro1

The firmware update Ver.2.00 from Ver. 1.11 incorporates the following issue. To enable those features, please update the firmware of your Fujinon XF lenses into Ver 2.00 at the same time.

1.Improvement of Auto Focus Performance
Auto focusing speed has become much faster under a various shooting condition such as dark scenes, bright scenes and so on.
The shortest focusing distance without switching to macro mode has become shorter.

2.Improvement of Manual Focus Performance
The speed of images coming into focus when turning the focus ring has become faster.
When adjusting the focus with the EVF or the LCD, displaying live view with the minimum depth of field in full aperture has made it easier to focus on subjects.
In addition to the focus checking with the 10-time magnification function, the checking with "3-time" magnification function has been added.

3.Improvement of Writing and Processing Speed
Writing speed to a memory card has become faster with the maximum speed doubled. <Note> The speed may vary depending on card type and sizes of images.
The waiting time of viewing image after shooting has become shorter.
An image will be displayed approx. one second after pressing the playback button.

4.Other improvements
The ISO setting of "Auto (6400)" has been added.
When EVF or OVF is used, the indicator lamp will turn off because the lamp comes to just in front of your right eye if you see the finder with your left eye.
When shooting in low light situation, a recorded image will look like more natural atmosphere you saw.
Firmware Fuji X-Pro1 V2.00
http://www.fujifilm.com/support/digital_cameras/software/firmware/x/xpro1/index.html

Firmware XF lens 18mm V2.00
http://www.fujifilm.com/support/digital_cameras/software/firmware/lens/xf18mm/index.html

Firmware XF lens 35mm V2.00
http://www.fujifilm.com/support/digital_cameras/software/firmware/lens/xf35mm/index.html

Firmware XF lens 60mm V2.00
http://www.fujifilm.com/support/digital_cameras/software/firmware/lens/xf60mm/index.html

See on www.fujifilm.com
See on Scoop.it – Fuji X-Pro1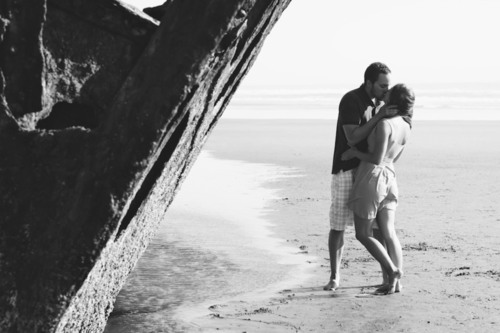 Engagement session off of the Oregon coast shot entirely with the X-Pro1. Finally got around to renting the 60mm f2.4 and had a BLAST with it! (edited using VSCOFILM in Aperture 3)

See on vanearlphotography.com
See on Scoop.it – Fuji X-Pro1

A comprehensive review of the Fuji 60mm f/2.4 macro lens for the Fuji X-Pro1. How does this macro telephoto prime perform? This review answers the big question.
Rounding out the telephoto end of the X-Mount system, the Fuji 60mm f/2.4 macro lens also adds more serious close-up capabilities to the Fuji system. At the equivalent 90mm focal length on full-frame, the Fuji 60mm is positioned perfectly to tackles portrait work and macro shooting both….

See on www.ishootshows.com
See on Scoop.it – Fuji X-Pro1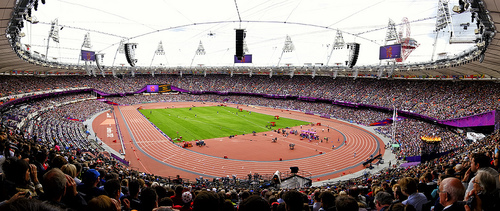 I decided to take on the Olympic Park using the X-Pro1 and lenses – and capture images of the buildings – some of which are only in-situ for the games. All shots X-Pro1 and 18mm, 35mm, and 60mm Lenses.