Fujifilm Fujinon XF 60mm f/2.4 R Macro L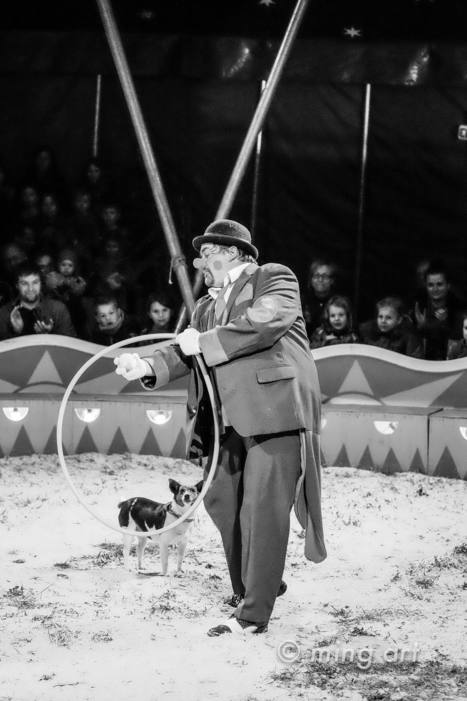 Lamberti has been around in the 7th Generation. "We were always artist, but are not recognized as a cultural institution so not getting support like other cultural institutions," says Zinnecker. Despite the constant worry about the future that he had never thought to stop. "We live to make the circus. Fact is that we can barely make a living." In December a fire has destroyed the entire wardrobe. A tragedy for circus family. "It´s a tough, but also wonderful life" ……
See on mingart.de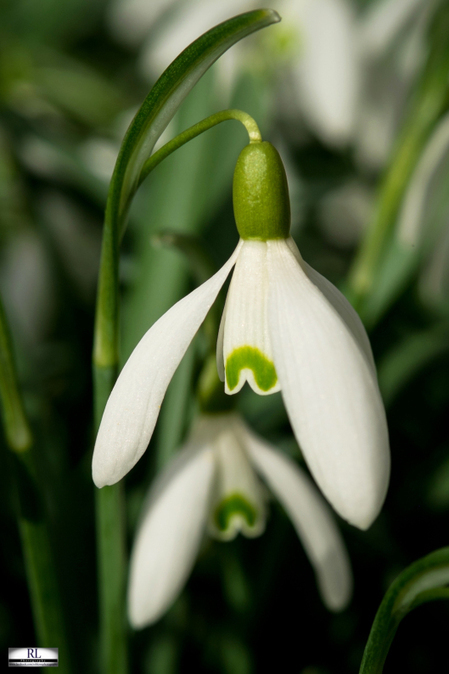 With a decent macro lens, there's a lot to be found that's worth shooting if you just lay on the ground and look. My shutter finger is getting itchier the further we get into the year with the ever intensifying anticipation of the coming of Spring (and all of the really good stuff that it brings with it) and it's getting more difficult to stop myself shooting just anything and everything – however, here are a few shots that I grabbed the other day during breaks in the heavy cloud cover, from a Scottish garden. Enjoy……
See on roblowephoto.wordpress.com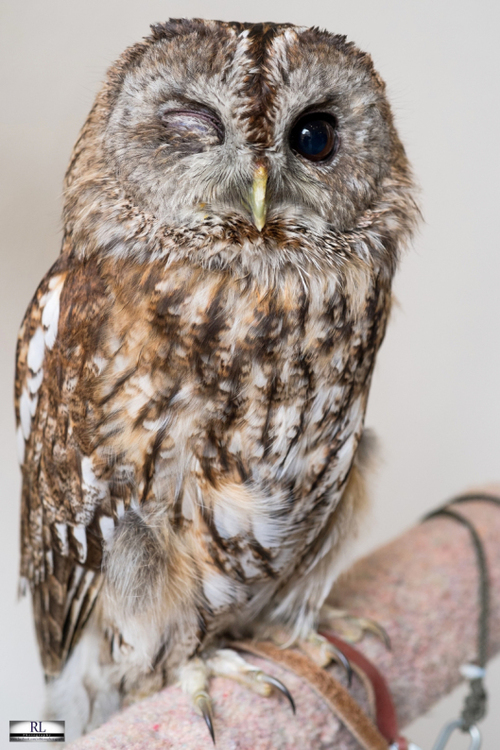 When I am not out with my camera I can sometimes suffer with such terrible ISFS – that's "Itchy Shutter-Finger Syndrome" if you're wondering, and can be quite psychologically debilitating, I promise you! Over the past few days I have been wanting more than I have for a while, to just get out for a day and explore. On Friday, I made up my mind, that Saturday was to be that day. And what happened on Saturday? The rain came down longer and harder than I have seen over the past couple of weeks. Still, my mind was made up, wet weather gear at the ready and I was going out. Not even the  threat from above would stop me…..
See more Owl pictures on roblowephoto.wordpress.com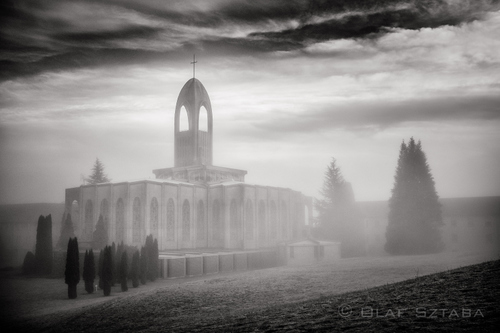 In our last blog entry, "Photography is easy. Really?" we wrote about the importance of concentrating on the art of crafting an image. Nowadays it doesn't come easily because the constant need (and in some cases addiction) to be connected doesn't allow our minds to calm down and settle on ONE task. However, there are some places where quietness comes naturally, concentration comes easily and your artistic inner self can show itself without any outside disruptions. For me, Westminster Abbey in Mission, BC is one such place. I find that a stunning location and beautiful grounds always calm me down. They allow me to put aside all the noise and just wander around with my camera. There's no pressure, no purpose, no distractions! I have visited this place many times and each time I encountered stunning views and different conditions which created a magnificent mood. All images were shot with the Fuji X100S and Fuji X-Pro1 with XF 14mm F2.8 and XF 60mm F2.4. Processed in Iridient Developer and NIK Silver Pro……
See more great pictures on olafphotoblog.com

---
Fujifilm Fujinon XF 14mm F2.8
Do you love my work and want to support me? If you're planning on buying camera gear, you can check out above-noted links. Prices remain the same for you, but a small percentage of your purchase value is valued back to me. Thank you!
---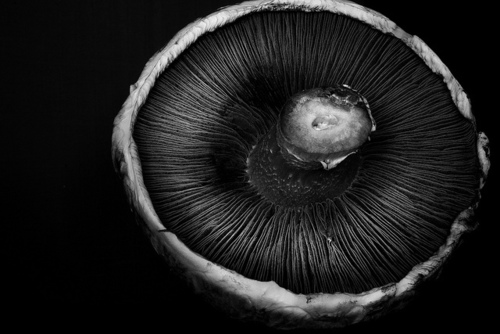 For my girlfriend (who loves mushrooms I must add) I decided to create something "special". So, I thought to myself, why not take some photos of her favourite thing. I don't own studio light or a studio style background, to create the photographs I would have to rely on natural light and a little bit of creativity. My studio was basically a cardboard box, painted black inside and on the flaps to diffuse the natural light a little.  All the light is coming from the window behind. The Fujifilm X-Pro 1 was then tripod mounted and put into Macro mode, sadly I do not own the Fujifilm 60mm macro lens……
See more pictures on srphotoblog.blogspot.de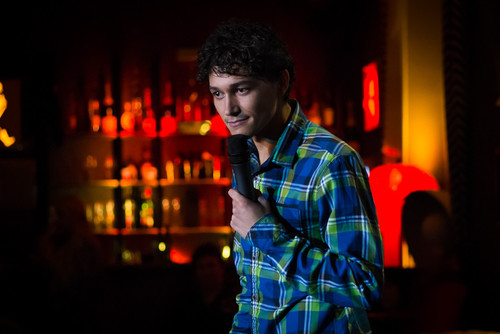 For my recent job – a shooting at the Filmcasino Munich – I decided to take the Fuji X-Pro1 as my only camera. No DSLR back up, so I was a little nervous how the camera will perform. I knew that the conditions would be very challenging, so I only took my fast primes (the FUJINON XF 35mm 1.4 and the XF 60mm 2.4) with me. As the show begun, pretty soon it was clear that there was no chance to shoot much lower than ISO 2500. For this kind of job flash is no really a opportunity because it will ruin most of the low light atmosphere. So let´s have a look at the pictures. You must click on them to enlarge. One last word to focusing: Most of the pictures were taken using autofocus. And yes, sometimes it was hard to focus at all – especially with the XF 60mm. But the XF 35mm lens really was a joy to use (make sure you get the latest firmware for camera end lens!)……
See on www.cleareye-photography.com
Here is a gallery of pictures taken by Damien Lovegrove with the fabulous Fujifilm XF 60mm f/2.4 macro prime lens. All the pictures were shot on the Fujifilm X-Pro1 camera……
See more pictures on www.lovegrovephotography.com
…. However when Scot originally turned up he had quiet a bit of facial hair and said he needed to shave but we then decided to keep the facial hair for a few shots to get some edgier portraits with more of a  mean and moody feel too them , less clean cut….  I achieved this  using the FUJINON LENS XF60mmF2.4 R on the Fuji X pro 1 with my  ETC Source Four Junior and various gobo's as the light source…….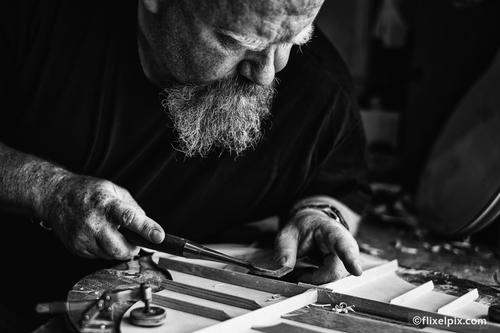 Learning to play guitar is road travelled by many but mastered by only a select few. It is an enduring journey where an obsession with the fine detail is the only route to success. Like mastering playing the guitar the actual construction of an acoustic guitar is an art form in its own right. Unlike playing the instrument few learn how to make a guitar and fewer still master the craft. Avalon Guitars in Newtownards is home to some of the finest guitar luthiers in the world, this bold statement isn't mine but the endorsement of a number of the world's best guitar players. I have been visiting the Avalon guitar factory for over twenty years and the same faces remain, masters of the fine detail they are the unseen artists behind many of the best guitarists and singer songwriters…..
Camera wise I started jumping between the X-Pro1 with 35mm lens and the X-E1 equipped with the 60mm macro. I was shooting wide open (f/1.4 and f/2.4 respectively) in an attempt to create focal points to each image. I was shooting RAW and converting each image to mono to draw out the detail of the woodgrain.
See more black & white pictures on www.flixelpix.com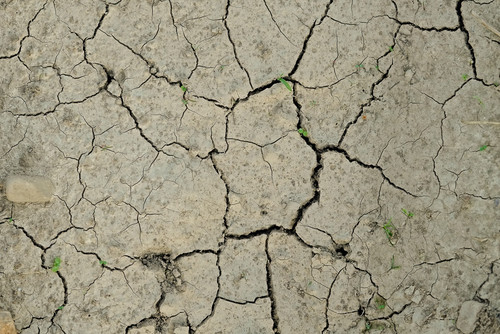 Man folgt einer kleinen, rau asphaltierten Straße. Vorbei am verlassenen Sportplatz, wo sich noch immer die Hitze des Tages staut. Auf der Fahrt Richtung Süden findet das Auge automatisch den Weg zu der am Horizont verlaufenden Bergkette. Die Landschaft hier oberhalb des Ortes wirkt schon beinahe mediterran. Nur sind es statt Weinreben und Olivenbäumen, hier Maisfelder und Gemüseäcker, die das Landschaftsbild prägen. Aber die Sonne macht an diesem Tag keinen Unterschied. Bald wird sie hinter den Hügeln weiterziehen, uns zurücklassen mit einem Glimmen in den Augen und der Frage nach dem URSPRUNG…..
See on www.cleareye-photography.com