Fujifilm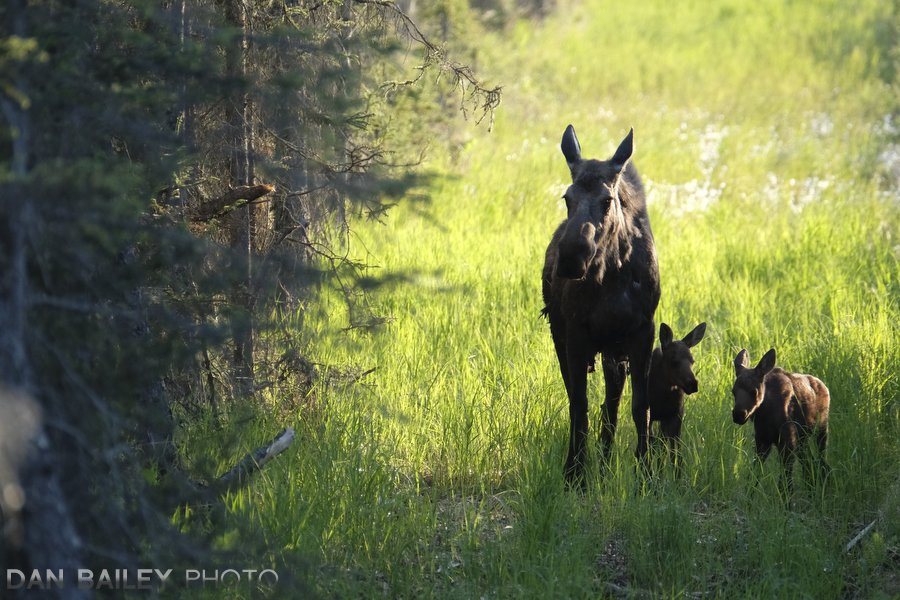 Well, good news! Adobe updated both Lightroom CC and Photoshop CC this month, and it looks like Adobe has dramatically improved their X-Trans processing capabilities. It's not something they announced, but after a few tests, I'm pleased to report that both programs now produce much shaper conversions of Fujifilm RAW files, and they've even added color profiles for the new Acros black and white film simulation that were included in the X-Pro 2. Adobe apps automatically apply their own standard Adobe color profile to any RAW file. This means the Fuji film sim you chose for that picture is erased once you open the file in Photoshop or Lightroom. However, you can reapply whatever Fuji color profile you wish under the "Camera Calibration" tab in both programs. Note, they're not perfect reproductions of the actual Fuji film simulations, but they're pretty close…..
Source: 06-24-2016 – Good News for Fujifilm Shooters! – Adobe Updates Lightroom and Photoshop
Through my short time of shooting I've always been faced with the question "What camera do you shoot with?". When I had my Canon T3i, I hated this question, I felt answering it honestly would cause other photographers to think I was less of a professional. I didn't know much about the business then, I just knew my camera was one of the cheaper ones, I myself felt inadequate, and because my camera was considered a consumer option I rarely shot with it. After a few months went by I noticed the Canon 60D starting to significantly drop in price, I was able to pick one up a second-hand unit for $500. The first thing I noticed was that it had the dial on the left-hand side of the camera, I remember someone telling me that only the professional cameras had that option, so I was ready to take over the world at that point.At the time I didn't know this too was an APS-C sensor, I thought I was walking around with top quality, and my lens collection was A+ as well. I had the Sigma 18-35 f/1.8 and the Canon 24-105, I was covered in every area and my images were great for my level of experience……
Source: It's Not Your Camera, It's Your Lens: How Glass Can Change Your Perspective — KeenanRIVALS
This morning a package arrived on my doorstep containing the Samyang 8mm f2.8 Fish Eye lens with a Fujifilm X Mount.  This ultra wide prime lens is far wider than the 10mm end of the Fujinon 10-24mm f4 zoom and gives 180 degree of coverage.  Of course a fish eye lens give a distorted view of the world, the trick is to find suitable subjects.  The first real test will be to capture subjects at next week's 24 Hours of Le Mans. This blog is just my initial impressions and I will do a complete review when I have finished at working at the 24 Hours of Le Mans. After unpacking the lens I put it on my Fujifilm X-Pro2 and headed down to Dunbar Harbour.  With the tide at its low point, the boats in the harbour were resting on their keels and it meant I could also get down low…….
Source: REVIEW: Samyang 8mm Fish Eye Lens Test in Dunbar Harbour
This is part two of my three part Fuji X Series Buyer's guide. Please visit part one to read my introduction to this series and read my thoughts on the wide array of Fuji X cameras that are on the market. As stated in my camera post, the following information is simply my personal opinion on the Fuji lenses that I have used thus far. This isn't going to be a comprehensive look at every Fuji lens made or third party lenses simply because I haven't used every single lens out there on the market. I have used a good number of them, though, so I feel this will be a pretty good overview of what's available along with some information about why I haven't used some of the others. I'll give some links at the end of this post to other resources for you to research this topic more if you choose to…….
Source: Fuji X Buyer's Guide :: Part 2 :: Lenses · DEDPXL | Greg's Webvault
By now its common knowledge that Fujifilm are famous for bringing the best functionality to X Series equipment through firmware updates. Today is a day you most likely have been waiting for – a huge release of updates to a range of X Series cameras and lenses. Online right now, you will find a total of 18 different updates, which have been released for a line up of current and older camera bodies and lenses. These products range from the older X-Pro1 to the newly released XF100-400mmF4.5-5.6 R LM OIS WR lens. In order to get the most from your Fujifilm X Series camera body or lens it is recommend you update the firmware as soon as possible. Below you will find a short summary of what you can expect when you perform the firmware update on the relevant piece of gear. If you are unsure on how to perform a firmware upgrade read this article here………
Source: What To Expect with Fujifilm's Latest Firmware Updates – The Fujifilm Blog
There is one feature on the Fuji X-T1 that might most of Fuji-user think it's only a gimmick: tether the camera to smartphone/table through Wi-Fi. To be honest, at the beginning I thought the same way. This feature was somewhat created for the facebook or any social media generation, the one who would like to share their selfies immediately through mobile internet, upload into facebook and any other social media, which indeed, they can do. But unfortunately, it's NOT me. But well, this X-perience of using Wi-Fi features has changed my thought. It was in the beginning of March, even though for some areas it's a start for Spring but not in the Zermatt, a village located in the southern Switzerland's Valais canton, is a mountain resort renowned for skiing, climbing and Alpine recreation. The village (elevation 1620 m) is set below the iconic, snowcrapped Matterhorn peak. At night in Zermatt, the temperature would be about -5°C which is felt as like colder than that………
Source: Zermatt and Fuji Camera Remote Xperience – FUJI X PASSION
With an equivalent focal length of 24-84mm on a full frame and a constant aperture of f2.8 the XF16-55mm falls in the same category as other 24-70mm lenses including the prestigious Canon 24-70mm f2.8 L lens which many consider as the pinnacle of this focal range and is also seen as the benchmark for others to follow. Can Fuji's XF16-55mm keep up with the heavyweights? As readers of my blog will know, my reviews are not focused on numbers or colour charts (no pixel peeping here), they are based on real world examples of everyday practical use absent of studio lighting and other sophisticated equipment. Before we start I just want to put out a disclaimer that this review (as with my previous and future reviews) is my own, I am not endorsed or paid by Fuji to post these reviews. Now that that's out of the way lets get on with the review……
Well, I was pretty sure I wasn't going to buy this camera. I mean, what could 8 more megapixels offer me? Going from Fujfilm X-T1 (16mpx) to X-Pro 2 (24mpx)… And not that much improved low light/ISO capabilities either (depending on which technical reviews you read). And a smaller viewfinder than the X-T1… No tiltable LCD screen. But hey, I bought it anyway on April 1, 2016. Not really sure what to expect.  But I did know this – when I sold the X-Pro 1 and bought the X-T1 I was impressed by the faster handling, the faster autofocus and the big EVF with higher resolution, of the X-T1. But I missed the design of the X-Pro 1. The Viewfinder placed all the way to left on the camera on the X-Pro1 was better for me. The bigger size, the way it fitted in my hands… It just felt more solid, better build. There was just something magical about the X-Pro 1 that made me want to just hold it in my hands, even when I wasn't out shooting pictures! (There's probably a psychiatric diagnosis for this, but who cares…) …….
Source: Fujifilm X-Pro 2 first impressions! — Lars Authen Photography
Its been a very busy month with travel, multiple workshops and a brand new Fuji X-Pro 2 to test! I'm finally getting a moment to post before we run out yet again. Today I'm going to be talking about how the mirrorless camera systems are changing the way photographers approach the photo workflow, and I'm suggesting that we can re-evaluate the traditional raw-file workflow. Now, what I'm talking about here can apply to many mirrorless cameras, but I am most excited about the Fuji X system cameras and specifically Fuji's latest camera, the X-Pro 2, which I feel is the ultimate expression of the mirrorless approach to photography today……
Source: Re-Thinking the Raw File Workflow with Mirrorless | Varis Photomedia
In February I wrote an article about the Fuji Instax SHARE SP-1 Printer called "A photograph needs to be real:  The beauty of the Fuji Instax printer". In that article I shared my thoughts about "growing up" in the era of digital photography and how, recently, I had come to realize the value of the printed photograph.  I discussed the impact an amazing printed photograph has on me, and also my desire to print more often. While thinking about some upcoming photography projects I was planning, and a photography trip I was about to take,  I realized how valuable the Fuji Instax SHARE SP-1 printer would be.  Thankfully it worked out that I could receive one before I left for my trip. I have to admit that I was like the little kid on Christmas day waiting for the courier to deliver the printer.  I will always be the guy who nerds out on new gear, but this time it had special meaning to me……..
Soucre: Review: The Fuji Instax SP-1 Printer – Ian MacDonald Photography