Fujifilm
FUJIFILM Corporation will be releasing firmware upgrades for its premium interchangeable lens cameras; X-E2, X-Pro1 and X-E1 to enhance functionality. Fujifilm is striving to keep the level of technology offered on this model as up to date as possible so that purchasers of X-series cameras will have greater longevity of use.
[ Firmware versions ]
FUJIFILM X-E2 : Version 3.00
FUJIFILM X-Pro1 : Version 3.40
FUJIFILM X-E1 : Version 2.40
[ Scheduled release date of the firmware ]
18th December 2014
[ Main feature updates from the firmware for X-E2 model ]
1. New Classic Chrome Film Simulation
The X Series' Film Simulation modes represent Fujifilm's wealth of experience in color reproduction technology. "Classic Chrome", which delivers subtle colors and beautifully muted tones reminiscent of vintage reversal film, has been newly added to the existing selection.
2. Interval timer shooting
The new Interval timer shooting function allows X-E2 users to capture time lapse photography. Set the starting time, the shooting interval (1 sec. to 24 hr.) and finally the number of frames (1 – 999), and the camera does the rest.
3. Enhanced wireless function for shooting from your smartphone or tablet devices*
By downloading the free FUJIFILM Camera Remote** app to your smartphone or tablet devices, users can use the Remote Control function, which allows a wealth of control, even from a distance. This functionality is great for a wide variety of shots, including group photos, self-portraits and animals in their natural habitat.
* Android™, smartphone and table devices, iPhone / iPad.
**After updating the Firmware Version 3.00, FUJIFILM Camera Application app can not be used.
Requires installation of FUJIFILM Camera Remote app to your smartphone or tablet devices.
[ Feature updates from the firmware for X-E2 / X-Pro1 and X-E1 models ]
4. AF+MF
"AF+MF" function enables seamless manual focusing. After half pressing the shutter to autofocus on the subject, fine adjustment can then be made using the manual focus ring.
Source: www.fujifilm.com
FUJIFILM Corporation is pleased to announce that two new dedicated X-Mount system Macro Extension Tubes; the MCEX-11 and MCEX-16, will be available from the middle of December 2014. Macro extension tubes are inserted between the lens and the camera body and increase the distance between the lens elements and the sensor enabling users to focus on subjects much closer to the camera.
1) Two types (11mm, 16mm) will be available.
You can choose from the two types of tubes depending on the level of magnification you require.
2) Electronic contacts allow you to shoot with AF and AE using the tube.
Electronic connections automatically pass information between Fujinon X-Mount lenses and Fujifilm X-series camera bodies so you can still use autofocus and control the aperture while using the tubes.
3) Designed exclusively for the XF lenses and X-series cameras
The mount rings of both tubes are made of high-grade solid metal and are precisely manufactured to suit the XF lenses and the X-series interchangeable cameras perfectly.
4) Maximum Magnification of the Macro Extension Tube
The table below details the Working Distance (distance from the top of the lens barrel to the subject) and the Shortest Shooting Distance (distance from the image sensor to the subject) of each of the current Fujinon X Mount lenses with and without the tubes attached. Some tubes do not work with some lenses. These are indicated below by the grey boxes. The shooting distance and shooting magnification change according to the position of the focusing lens group. The table shows reference values for when the focusing lens group is in the position to shoot the closest object……..
Source: www.fujifilm.com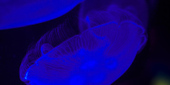 We are happy to announce the first release candidate for the upcoming darktable 1.6. In case you are wondering about the versioning scheme: we use odd numbers as development versions and even numbers for stable releases. This means the release candidate, tagged as "darktable-1.5.1″, is an unstable development version – the final stable version will bear the tag "darktable-1.6.0″. Grab the tarballs from the github release page:
https://github.com/darktable-org/darktable/releases/tag/release-1.5.1
Concerning Pascal's Unstable PPA: only Ubuntu 14.04 (LTS) is supported, and there will be no support for future non-LTS releases. Of course the stable PPA will still serve all active Ubuntu versions starting at the most recent LTS. And here are the preliminary release candidate release notes:
New features:
initial support for x-trans sensors
input colour gamut mapping
slideshow
better basecurve tool to create basecurves from raw/jpg pairs
soft boundaries in sliders (right click and type 8 in exposure compensation for example0
support huge images (> 32 bit pixel index)
pwstorage libsecret
new defringe image operation
automatic levels
big exr export speedup (multicore support)
color conversion speedup (openmp for lcms2 case)
tiff read/write rewritten, works on 32-bit float now
embedded icc profile support for png/tiff (read/write) ……
Source: www.darktable.org
It's a very well known fact that Fujifilm camera owners don't have the best selection of TTL flashes available.But that's slowly changing–as is evident with the newest offering from Nissin. Their i40 flash now supports Fujifilm cameras and has all the choices and options that you'd expect from a more consumer friendly flash. The i40 features analog dials on the back, slave mode, rotates left and right to 180 degrees, has an LED video light, and is pretty powerful at guide number 131. The head also tilts upwards to 90 degrees. While this is a bit of a start, much more advanced flashes are indeed needed for Fujifilm's cameras. We hope that Phottix will one day deliver on this as Yongnuo's options tend to be very hit or miss…….
Source: www.thephoblographer.com

---
Nissin i40
Do you love my work and want to support me? If you're planning on buying camera gear, you can check out above-noted links. Prices remain the same for you, but a small percentage of your purchase value is valued back to me. Thank you!
---
Fuji
Not much of interest here: a mildly warmed-over X100T, another color of XT-1, an X30 and a couple of lenses. The X30 has now grown so large you might as well get a small mirrorless camera instead. If I display a palpable lack of enthusiasm for Fuji, it's mainly because whilst they build a great camera body – the X-T1's ergonomics are superb, barring flat buttons – the lenses are merely good, and they still haven't really addressed the workflow problem. ACR still does a terrible job with the files, and Silkypix is still unusable for a professional workflow and large quantity of images. I think it's very telling that a lot of the 'pros' who use Fuji do not shoot raw. Shooting JPEG leaves far too much image quality on the table……
Source: blog.mingthein.com

---
Fuji X100T
Do you love my work and want to support me? If you're planning on buying camera gear, you can check out above-noted links. Prices remain the same for you, but a small percentage of your purchase value is valued back to me. Thank you!
---
Fujifilm is taking an important step with the new lenses it recently announced, and with the lenses that will come in 2015. We are not talking about small and compact lenses but professional lenses with a complex design that can give you the best image quality while keeping size and weight as low as possible. I think that the presence of these lenses is certainly going to help the system take a big leap forward, but many users have also started to wonder whether one of the most interesting aspects of the CSC camera, portability, is at risk……
FUJIFILM Corporation (President: Shigehiro Nakajima) is pleased to release an updated road map for X mount interchangeable lenses.
A large-diameter medium telephoto lens (the XF90mmF2.0R) features for the first time on the development road map for first half 2015. The next available lens will be the XF50-140mm F2.8 R OIS WR. Following on from the XF18-135mm lens, this will be Fujifilm's second weather resistant lens designed to partner its X-T1 camera. Other updates to the road map include the previously announced "Ultra-wide angle lens" being confirmed as the "XF16mmF1.4 R" with a guide launch date of mid 2015. And the planned launch of the XF16-55mmF2.8 WR lens moving to Spring 2015 and the Super Tele-Photo Zoom lens to Winter 2015. Highly regarded for their outstanding image quality, resolution and well-built bodies, the unique X mount lens range now includes super-wide angle to super-telephoto range lenses and a large-diameter lens with rich bokeh and high resolution…….
Source: www.dpreview.com
All things considered, is there a more desirable lens line on the planet right now than Fuji XF? In fact, mid-2014 also seems to be smack-dab in the middle of Fujifilm's moment. It's just on one great big roll right now. Everything coming up sevens. In just a few years, Fuji has created a coherent, consistent line of all-new lenses that essentially have it all when you consider all the factors that impinge on desirability—size, weight, performance, handling, specs, and consumer cost. Expensive but attainable, fast but not too big, sensational image quality—nothing clearly beats it for general non-specialist photography even now, and users have faith that the vaporware on the lens roadmap will show up when Fuji says it will. The company's track record has been excellent. All that is priceless…….
The firmware update Ver. 1.10 from Ver. 1.00 incorporates the following issues:
Addition of compatibility with "XF18-135mmF3.5-5.6 R LM OIS WR"
To ensure that autofocus performs as expected, upgrade the firmware for the camera.
Improvement of "Exposure compensation/exposure indicator" in EVF
Values are added to the scales of the indicator for better visibility.
Improvement of Movie-record button operability
To avoid an accidental movie shooting, the delayed time will become longer between the moment you press the button and a movie shooting starts or ends.
The phenomenon is fixed that images are not recorded with the set interval when "INTERVAL" in "INTERVAL TIMER SHOOTING" is set to 5 sec or less. In this case, the setting of "IMAGE DISP." in "SCREEN SET-UP" will change to "OFF" automatically.
Precaution
If firmware updating fails, the camera may no longer operate correctly in some cases. Carefully read the notes provided here.
Always use the fully-charged battery when updating the firmware as a basic manner. Never turn the camera off or attempt to use any of the camera controls while the firmware is being overwritten.
Firmware updating requires approximately 90 seconds.
Once the firmware has been updated, some data of the previous version cannot be restored.
Source: www.fujifilm.com
The firmware update Ver. 3.30 from Ver. 3.20 incorporates the following issues:
Addition of compatibility with "XF18-135mmF3.5-5.6 R LM OIS WR"
To ensure that autofocus performs as expected, upgrade the firmware for the camera.
Change of aperture display for zoom lenses
Display of aperture value when zooming with the shutter button pressed halfway will become same as the display when zooming without the shutter button pressed.
Source: www.fujifilm.com