fujifilm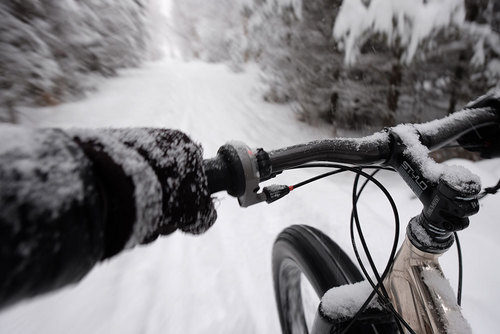 The FUJIFFILM X-T1 is a precision instrument, but one that's combined with a functional beauty. Now, this fusion has resulted in a new high-performance premium camera in the X series.
"Multi Mode Viewfinder"
The world's highest

*

viewfinder magnification ratio of 0.77x The world's fastest

**

display with a lag-time of just 0.005 sec.
X-Trans™

***

CMOS II & EXR Processor II
80 years of photo film research adds up to color reproduction that's second to none.
Weather Resistant – dust-resistant, water-resistant and -10°C low-temperature operation.
No matter whether the power is on or off, analog dial operation connects your vision and the camera.
See on www.fujifilm.com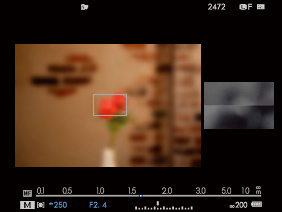 Fujifilm is delighted to announce the X-T1, the latest addition to the award-winning X-Series range. A premium interchangeable lens camera, the X-T1 features evolved SLR-style handling, mechanical dials and weather-resistance (when paired with a weather resistant X mount lens), together with all the benefits of an X-Series camera, such as compact size, excellent mobility and high-speed performance. What's more, its newly developed electronic viewfinder is almost indistinguishable from an optical viewfinder thanks to its ultra fast display speed.
The Real Time Viewfinder revolution
Combining a unique wide-angle view, along with the world's highest magnification (0.77x) for a digital camera*, the X-T1′s electronic viewfinder provides a truly immersive shooting experience. But it's the viewfinder's display speed that really sets it apart; with a lag-time of just 0.005sec** — that's one tenth the speed of conventional digital cameras*** — you'll feel a total connection to the subjects you're shooting………
See on www.fujifilm.com
Renowned photographer Luca Bracali likes to travel light – and he finds X-series cameras perfectly suited to his nomadic lifestyle.
Based in the tiny city of Pistoia in Tuscany, Luca Bracali is a man with a mission and international reach. Now aged 48, he's spent the last 25 years of his life shooting, filming and documenting our planet in all its glory, and often works up to 15 hours a day. His obsession with travel is so consuming that it extends to his family: when his youngest daughter was ten years old she'd already visited 30 countries, accompanying her father as he captured images of every sort of creature from lions on the savannah to bears in the American wilderness. Taking his first black & white photo at just six years old, Luca has always been creative, bursting with ideas since he was a child – but a gift of a 50mm F1.2 lens from a photography professor got him hooked. After high school, Luca started work as a photojournalist following car and motorcycle events. "My first assignment was a motocross race," he laughs, "and I still remember the words of my director who told me: 'Luca – not so bad, but to get a good picture out of your roll we need to stitch together two frames: one for the front wheels, the other one for the back wheels…"
See on fujifilmblog.wordpress.com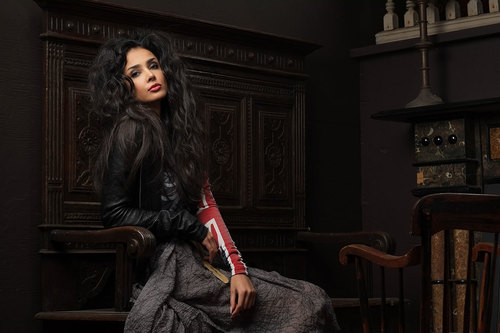 A fast F1.2 lens with a focal length of 85mm* that delivers beautiful background bokeh so it's ideal for portraiture. The lens' incredible resolving power is thanks to a new optical design featuring 11 elements in 8 groups. Two ED (extra-low dispersion) elements and one double-sided aspherical element are used to control spherical and chromatic aberrations, while a further four of the elements feature convex surfaces to ensure excellent light coverage, even when shooting wide open. Like other XF lenses, the XF56mmF1.2 R is designed to be comfortable in use and has a premium quality look and feel…..
See more great pictures on www.fujifilm.com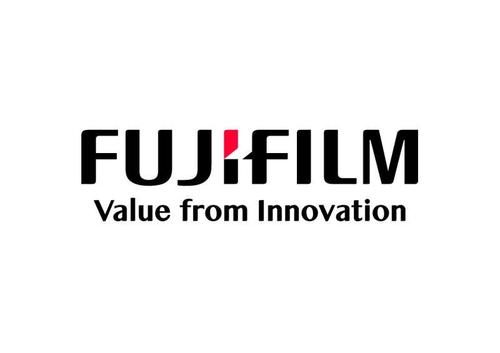 To celebrate the 80th anniversary of its original founding, FUJIFILM Holdings Corporation (President: Shigehiro Nakajima) has created a new corporate slogan, "Value from Innovation." Beginning this month, the Fujifilm Group will adopt the slogan for its global operations. In response to the dramatic decline in the demand for photographic film since year 2000, FUJIFILM Holdings Corporation has carried out a series of structural reforms. The company has moved away from its core business of photographic film and has been reborn as a company that is now involved in a diverse array of business operations……
See on www.fujifilm.eu
Fujifilm has something of a reputation for pushing boundaries when it comes to sensor technology, and it looks set to continue that tradition, with a new patent from Japan. Taking into account the fact that the human eye is more sensitive to luminance noise than color noise, Fujifilm's patent specifically has larger green and/or white pixels, which would specifically help with that. If it sounds like we're a bit fuzzy on the details, that's because we are. We're attempting to pick apart a machine translated Japanese blogpost, as well as the patent itself. The patent itself was filed in 2012, and published in late December of 2013 — though we're not 100% sure if that means the patent has been awarded……
See on www.imaging-resource.com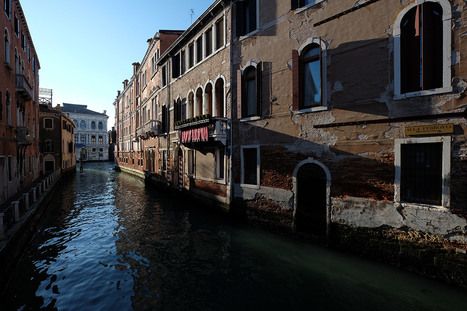 Its ultra wide to standard focal length capabilities make it the perfect choice for shooting dynamic, high impact landscapes images with excellent detail from the foreground to the far distance.
Sample Images with X-E2
See more pictures on www.fujifilm.com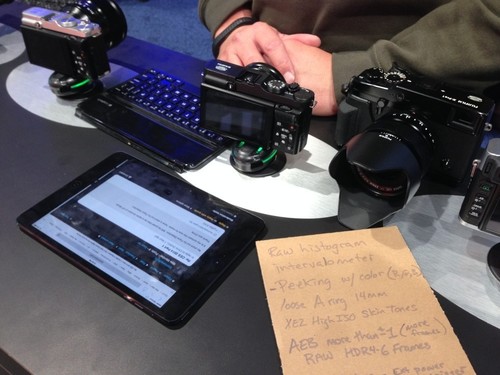 Initially they said 24 feb for the 56mm, then said  Mid March – so looks like some movement possible there. They ended saying 56 and 10-24 both mid march for sure. The mysterious fast wide – Wouldn't commit to a focal length, but from the conversation I'd guess it's most likely 16mm f/1.4 (24mm Equiv FF). When asked about the lack of camera release in the X-Series at CES this year, it was noted that there is a bigger show in Japan at the end of Jan…. so I will be watching that show closely. There was no disucion on weatherproof lenses – the suggestion seemed to be that this was an InterNet rumor rather than a manufacturer statement at this point. They did confirm constant 2.8 zooms this year (as we knew) – the are going for the high yield lenses first rather than the niche lenses – filling out the key primes and zooms…..
See on f-sunny.com
Fuji have a large stand at the show – smaller than Canon/Nikon, but still a sizable (and no doubt expensive) piece of real-estate. They have a larger X-Series demo area than 2013, which of course can accommodate the increased number of X-Series products available to demo. The booth is well staffed – plenty of Fuji representatives to talk to and demo equipment. The X-Series takes pride of place on the stand – with a prominent display case at the front corner……
See more pictures on f-sunny.com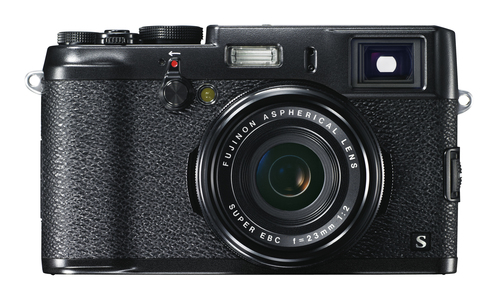 FUJIFILM Corporation (President: Shigehiro Nakajima) is proud to announce the release of an all-black version of the popular FUJIFILM X100S in response to strong demand from customers. The multi-award winning FUJIFILM X100S was named European Advanced Compact Camera of the year 2013-14 by EISA*. Released in January 2013, it features a Fujinon 23mm F2** F1.4 fixed single focal length lens and APS-C size X-Trans CMOS™II*** sensor (16.3 million pixel, optical low-pass filter-less design). Encompassing the world's first Hybrid Viewfinder that lets you switch between its Optical Viewfinder and its Electronic Viewfinder, the X100S is a truly premium compact camera that is both portable and versatile. Taking users back to the basics of photography, the FUJIFILM X100S allows you to enjoy an analogue feeling and handling with its instant confirmation of key settings at a glance. Yet, the very latest in digital imaging technology is hidden inside this retro shell: during manual focusing, images can smoothly and instinctively be put into focus using Fujifilm's Digital Split Image™*** and Focus Peak Highlight functions. All of its high quality components — including the top plate and dials — are uniformly black, which gives the camera a very premium feel. The new X100S Black is particularly suited to street photography; it's very discreet and blends in with its surroundings, and its quiet release ensures that your subject need not be aware that they are being captured…..
Availability and price: march / $1299,- | €1399,-
See on www.fujifilm.com