fujifilm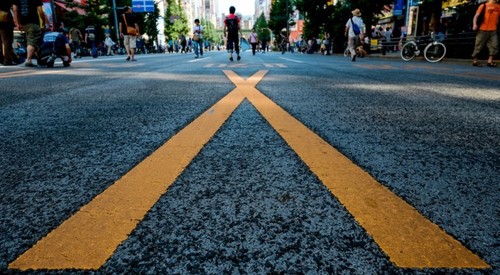 A couple of weeks ago I asked you what you'd like to see in the future X-series from Fujifilm as I had the unique opportunity to travel to Tokyo to meet the people behind my favorite camera system. I managed to squeeze all your input and mine into my luggage and headed to Tokyo. Zack, Kevin and David came well prepared too. We received a great welcome in Fujifilm Tokyo head office. At the ground floor they have a very neat camera museum and we took our time to explore all these beautiful pieces of history….
See more pictures on confessionsxl.com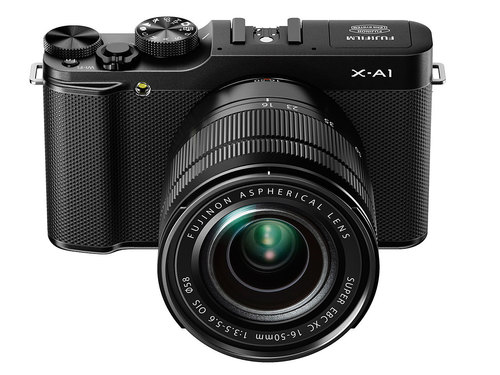 Fujifilm has announced the X-A1, its most basic X-mount mirrorless camera yet. The X-A1 shares a body with the X-M1 but is based around a 16MP sensor with a conventional, Bayer color filter array, rather than the X-Trans design that's been used elsewhere. Despite its lowly position in the lineup, the X-A1 retains the 920k-dot tilting rear screen and Wi-Fi offered by the X-M1, yet is being launched with an MSRP of $599 with the XC 16-50mm F3.5-5.6 OIS standard zoom – $200 cheaper than the X-M1 cost at its launch.The company has also announced the Fujinon XC 50-230mm F4.5-6.7 OIS lens, a relatively small, lightweight zoom for Fujifilm's mirrorless cameras, designed to complement smaller bodies like the X-M1 and X-A1. It features optical image stabilization for sharper handheld pictures, and uses a stepper motor for fast focusing. Like the XC 16-50mm F3.5-5.6 OIS, but unlike Fujifilm's more-expensive 'R' type lenses, it doesn't have an aperture ring – instead this is controlled from the camera body. This means that X-Pro1 and X-E1 owners will need to install the latest firmware to use the lens……
See on www.dpreview.com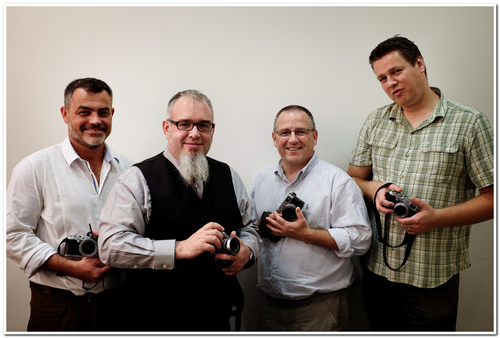 Did I ever tell you I was afraid of flying?  Terrified of it I am.  It's ridiculous but there you go – every one has their phobias and mine is being hurtled at a tin can at 600mph around 37,000 feet in the air. So, imagine my surprise to find that, at the end of August, within the space of nine days I would fly from Spain to the UK, from the UK to Rome (for a wedding – more on that in another post) and then from Rome to Tokyo….and Tokyo to London four days later.  By my calculations that's around sixty five billion miles in the scary tube in the sky but let me tell you something…..every single mile was worth it.  Very much worth it. I'm going to concentrate on my trip to Tokyo, as a guest of Fujifilm in this post. I was absolutely humbled and privileged when I was invited to spend some time in Tokyo with the marketing team, designers, engineers and other members of the X-Series team. I wasn't alone, of course, there was myself and three other X-Photographers meeting up in Tokyo.   Apart from the great team at Fujifilm, I spent time with world renowned photographers Zack Arias, David Hobby and Bert Stephani. The point of the trip was for Fujifilm two fold.  Us (the photographers) were to give a presentation and interviews to press, staff of Fuji and other photographers.  This was then followed by the best part of two days of us being interviewed by the R&D Team, the Marketing Team, the Product Planning team, the Colour Reproduction Team, the Lens Design Team and the Camera Designers. So let me explain further;  Fuji flew us all to Tokyo to give them feedback on the X-Series of cameras;  The X-Pro1, X100/S, X-M1, X-E1 etc…..
See more pictures on www.kevinmullinsphotography.co.uk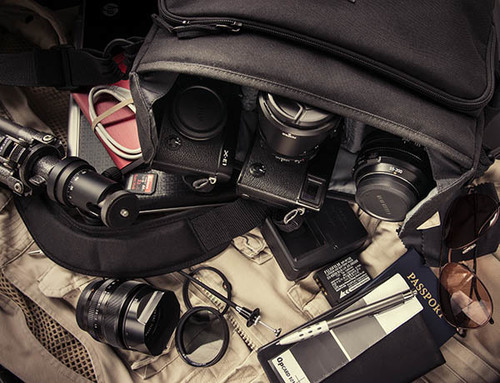 Like many of you, I have been speculating on what my travel gadget bag would look like if I decided to take only a Fuji X-series with me. Makes sense to speculate as the Fuji X system continues to expand to a point where it can be as compete as many pro DSLR systems that have been around for a long time. Nice thing about the Fuji X is how small it is in comparison. By the end of this year the super-wide angle zoom should be available along with the 23mm f/1.4 and a Zeiss macro so we will have a lot of equipment options available to us. Up until now, I have often taken a Fuji X-Pro1 along with me on trips, but only as a backup camera to a complete Nikon system. I would use the Fuji on those occasions where I wanted to walk around casually and not be encumbered with too much stuff.  A few of my friends along with many readers of this blog have mentioned looking forward to travelling with just a light weight Fuji system instead of a heavy DSLR. That is what started me thinking about what such a system would look like for me…..


Just for fun, I'm doing a little giveaway here on my blog! As a photographer who shoots both Fujifilm and a Fuji X-E1 digital camera, I've had great interest in emulating the pastel look of overexposed, pro lab scanned Fuji Pro 400H film for my digital work to get cohesive results with both mediums. What began as a personal quest has found its way into my upcoming Pro Set II for Lightroom and ACR, which will be released next week. So, here is the challenge: look at the above images (you can click to see them larger). Then post in the comments what you think each image was shot on, Fujifilm Pro 400H, or the Fuji X-E1 post-processed in Lightroom with one of my new Pro presets.
The first one to guess both correctly wins, and gets to choose between:
3 boxes (15 rolls) of 120 Fujifilm Pro 400H
My new Lightroom & ACR Pro Set II …
See on www.rebeccalily.com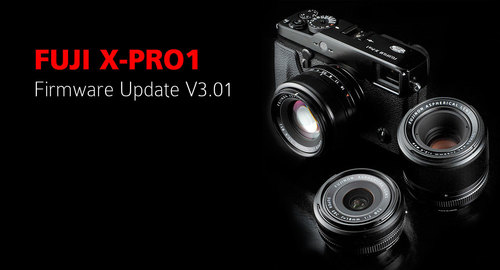 Thank you very much for using FUJIFILM X-Pro1. The phenomenon that a movie could not be recorded properly in some cases has found in the firmware version 3.00. We deeply apologize for your inconvenience which this may cause. Please upgrade your camera with firmware version 3.01 before you use it.
See on www.fujifilm.com
Problems with the video function in X-Pro1 firmware V3.00
Latest news from FUJIFILM:
Thank you very much for using FUJIFILM X-Pro1.
We are very sorry that we have found a malfunction on the movie function in the upgraded firmware version 3.00 posted on 23 Jul 2013. We are improving the firmware and we will post it again once we complete the improvement. We deeply apologize for your inconvenience which this may cause.
<Notice>Please contact your local support center if you have already upgraded your X-Pro1 with the version 3.00.
Firmware update is currently not available!
See on www.fujifilm.com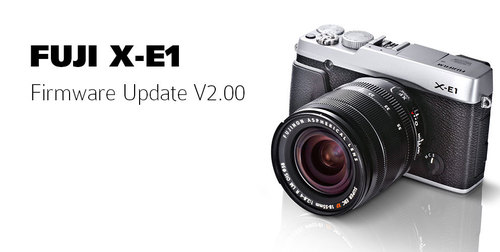 The firmware update Ver.2.00 from Ver.1.06 incorporates the following issue
1.Improvement of AF speed on most existing XF lenses.
The updated algorithm will enable AF speed to become faster with the following XF lenses:
XF14mmF2.8 R
XF18mmF2 R
XF35mmF1.4 R
XF60mmF2.4 R Macro
XF18-55mmF2.8-4 R LM OIS.
<Note>
To enjoy this improvement, firmware upgrade of those XF lenses are also required.
2."Focus Peak Highlight" function for manual focusing is added.
The function, which features on FUJIFILM X100S and X20, is added and assists accurate and sensitive manual focusing by enhancing the outline of your subject in high contrast.
3.Improvement of the method to switch magnification during manual focusing.
Press the "Command dial" to activate image magnification during manual focusing and then turning the dial in either right or left direction will enable you to alternate the magnification of 3 times and 10 times.
4.Improvement of focus accuracy in various scenes.
The focus detection algorithm is improved to provide more accurate focus for low contrast subjects and scenes containing horizontal stripes.
See on www.fujifilm.com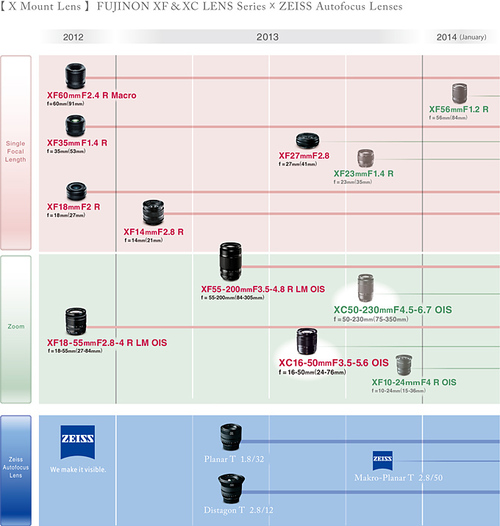 New XC Lenses
In response to market feedback and requests from users, Fujifilm is expanding its line-up of lenses to offer a new category of XC lens. These are "compact and casual" lenses and are perfectly suited to our mid-range X-M1 compact system camera. They feature all-glass elements and are lightweight and portable. In conjunction with its X-M1 compact system camera, Fujifilm announced the launch of the first XC lens, an F3.5-5.6 standard zoom lens that covers a shooting range of 16-50mm (24-76mm**). Today Fujifilm is announcing a second XC lens, an F4.5-6.7 telephoto zoom lens that covers the shooting range of 50mm to 230mm (75-350mm**). This will be available by the end of the year. Fujifilm will continue to strive for the development of lenses that cover a wide range of focal lengths and offer bright and high resolution reproduction even at the periphery, so that users can enjoy the high resolution features of FUJIFILM X-Series cameras…..
See on www.fujifilm.com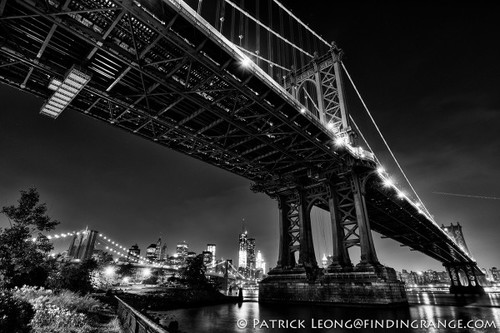 …
I absolutely LOVE the Zeiss Touit 12mm F2.8.  In fact, I was using it so much, I didn't get to use the 32mm as much as I wanted to.  Apparently, I wasn't the only person that had so much love for this lens; two of my family members decided to purchase this lens after checking out my copy.  Using an 18mm is just plain out fun, and there is just so many photographic possiblities with a lens this wide. But it doesn't stop there because optically, this lens is simply fantastic.  It renders very nicely, and it's so incredibly sharp.  Optically, I don't really think you could ask for more from a lens.  A super wide angle lens like this takes some time to get use to, so if you're not sure if this is a lens for you, go to a good local dealer (I go to Bergen County Camera), and ask them if you could try it out.  Any good dealer will let you shoot with it before you buy, and it might not be such a bad idea, since the asking price is $1,250…..
See more pictures on findingrange.com