Fujifilm
…. of course many users are questioning what would become of the APS-C line since Fuji has invested a lot of money into it up until now. Well, as several photographers have pointed out, there are many systems that have both APS-C and full frame line-ups, so it wouldn't really be anything new. Would it make sense? Well, it depends on the point of view from which you analyse the move. The current Fuji X line is certainly a great example of high quality found in compact and light gear. Not as much as the MFT system but wherever the MFT system has some advantages, Fuji has others. The most recent products to come out and the current lens road map clearly show that Fujifilm is building a complete APS-C system that can easily satisfy most of our needs as photographers (both amateur and professional). So why start over with a new system? Isn't APS-C the best compromise in terms of keeping cameras and lenses small enough without risking a loss in image quality? Isn't it also the best way to keep costs reasonable …….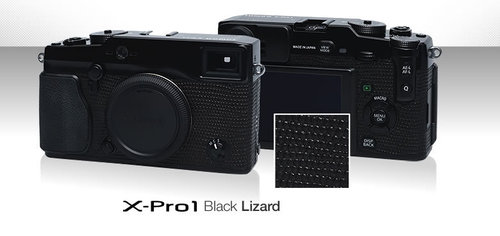 Personalise your camera by choosing from one of the fantastic customised Signature colours and textures. Whether you already own a camera or are looking to purchase one today, simply select a style to suit your personality and we'll get your tailor-made camera to you in a flash…..

See on shop.fujifilm.co.uk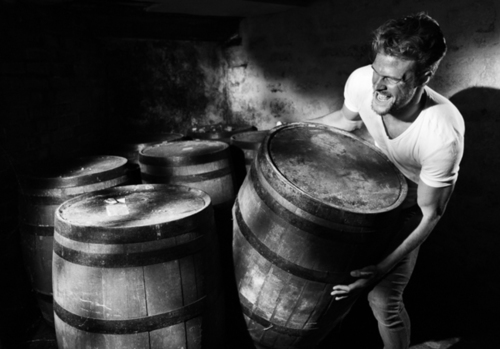 The Fujifilm X-Photographers website showcases the work of 215 different professional photographers from 44 different countries – all using Fujifilm X cameras for their craft. We have very recently added another twelve new photographers, including the following four from the UK:
Damien Lovegrove – X-Pro1 and X100
Nick Mellor – X-Pro1 and X-E2
Patrick Stubbs – X-Pro1
Nick Palliser – X-Pro1 and X100S
See on fujifilmblog.wordpress.com

Firmware updates allow compatibility with the new XF56mm lens, and also improvements to OIS functions.
Fujifil pleased to announce that new firmware updates are now available for the following products:
The updates for the camera models incorporate the following changes:
Addition of compatibility with XF56mmF1.2R.
Improvement of AE accuracy with XF56mmF1.2R
Improvement of AF accuracy with XF56mmF1.2R (only for X-E2)
For the lenses, the following changes are applied:
Improvement of OIS function for movie shooting when panning and tilting a camera.
Improvement of OIS function for still image shooting.
Fixed a bug where the maximum aperture always displays F5.6. (only for XC16-50mm. )
Improvement of AF response during continuous shooting with X-E2 and X-T1. (for XF18-55mm and XF55-200mm)
See more on: Fujifilm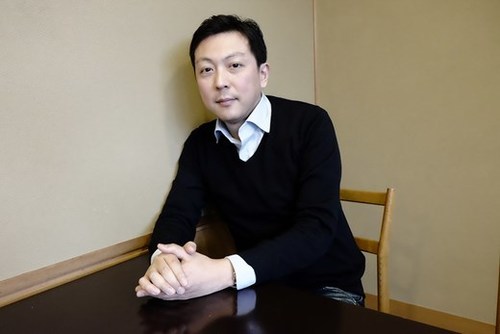 We're at the CP+ show in Yokohama, Japan where Japanese camera and lens manufacturers show off their latest products to a domestic and international audience of journalists and enthusiast photographers. Day three of the show was cancelled due to heavy snow but Toshihisa Iida, senior sales and marketing manager at Fujifilm still found time to sit down with editor Barnaby Britton to discuss a range of topics including the reception of the new X-T1, firmware updates to older and existing models and the possibility of larger-format X-Trans cameras in the future……
Times are tough in the camera industry – what is your strategy for the future?
The only way is to keep innovating. We need to give customers reasons to upgrade or replace their camera, and mirrorless is a big opportunity. The weight is less, it's smaller, the shutters are quieter and we now have a good enough lens lineup. Our challenge as I said is consumer awareness, but if a customer understands the benefits, there's no reason not to change from their DSLR.
Will X-Trans sensors get bigger, in the future?
At the moment we're focusing on the APS-C format but in the longer term, after we've completed our lens lineup… I can't deny the possibility.
See on www.dpreview.com
We invited professional wedding photographer Kevin Mullins to come to Yokohama in Japan to speak on the Fujifilm stand at CP+ about how he started using Fujifilm products and how they help him create his distinctive documentary style approach to wedding photography. We planned the whole thing out, even to the details of where he is to stand on the stage, however there was one slight issue that we were unable to plan for – the snow. Heavy snowfall throughout Friday has meant that the CP+ show was cancelled today, but don't think that means Kevin was given a day off. Instead we went out for a little walk around Yokohama and he was able to try out the new XF10-24mm and XF56mm lenses and also the new Fujifilm X-T1 compact system camera. Here's a quick selection of unedited jpeg shots Kevin has taken, plus a few of his initial thoughts on how each lens performed……
See on fujifilmblog.wordpress.com

---
Fujifilm Fujinon XF10-24mm F4.0
Do you love my work and want to support me? If you're planning on buying camera gear, you can check out above-noted links. Prices remain the same for you, but a small percentage of your purchase value is valued back to me. Thank you!
---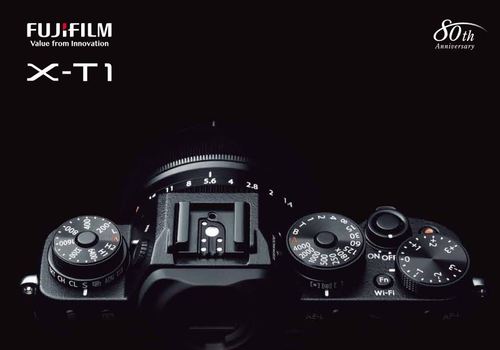 FUJIFILM's acclaimed X-Series technology once again places you, the photographer, in the leading role, letting you capture any photographic moment exactly as you intended. The central themes of the X-series are simplicity and elegance. The camera is a precision instrument, but one that's combined with a functional beauty. Now, this fusion has resulted in the new flagship of the X-series, the X-T1, and, like every model that's come before it, you'll find the joy of photography is hard-wired into its DNA, electrifying your instincts as a photographer, daring you to stretch your imagination and capture perfect images every time you shoot…..
See on fujifilm-x.com
With Fujifilm releasing its flagship camera model, the X-T1 camera I thought it would be a good time to look at the break down of the X-Series range again. The common questions I have been hearing this month is, Leigh what's the difference between the Fujifilm X-T1 and the X-E2 and which camera should I buy? Hopefully in this guide I can offer some insight to your questions. I've had a quick play with the Fujifilm X-T1 (preproduction model) and I must say I was quite impressed. I will also link to a few articles around the net to help offer some insight into this new camera. Please note this guide is only my opinion and it does not reflect Fujifilm's thoughts or values. I don't intend this guide to be a full spec write up, instead I would like to offer you a 'real world' user opinion based on my vast experience in the imaging industry, saying that, toward the end of the month I'lI be producing a full review of the X-T1 when I attend the Australian Media launch in Sydney. I was asked by Mark Graham, Fujifilm's Technology Solutions Manager if I could visually show people what Fujifilm's current range of X-Series cameras was based on image quality. With the help of Warwick Williams, Fujifilm's National Digital Trainer I opened Photoshop and had a play to create the chart you see below……..
See on www.fujifilm.com.au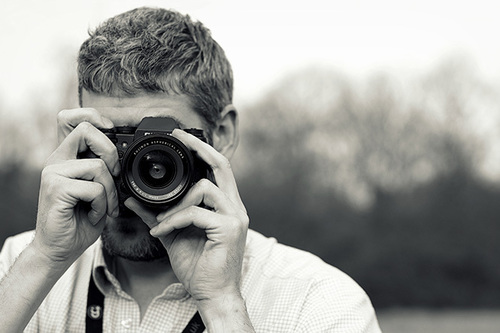 Sometimes I love my job…
About two weeks ago a special package arrived from head office in Japan. The special package contained a bunch of pre-production X-T1 cameras and was duly raided by the team. Being part of the initial raiding party, I managed to bag one to play with – I mean, thoroughly test – for a few days. This post will take you through my first thoughts as I got to grips with this lovely new camera.As it's a pre-production camera, it's hard to judge the image quality itself so that's not really covered here. What is covered is how it feels to use it, and my opinion on the new features that are unique to the X-T1 compared to the other cameras in the X series range. I'd seen plenty of pictures of the camera before this point, and even a mock-up "real" camera a few months ago, but I was still surprised with how small it was. Even so, my hands fit the grip very well and I felt that all of the controls were laid out in easy to reach places from my fingers with minimal hand readjustment. The grip makes it very comfortable to hold with one hand and being a "lefty" with my eye, having the EVF in the middle rather than on the left makes it feel a bit more comfortable to shoot. Personally I could live without the ISO dial because I change it fairly infrequently anyway, but no harm in it being there, however moving the "Drive" menu onto a dial at the top is pretty cool and useful for switching between normal and continuous shooting. I think it'll take a few more hours of shooting to unlearn my muscle memory that using an X100S for the last few months has given me but obviously the crucial things are still in the right place……..
See more pictures and features on fujifilmblog.wordpress.com
Fujifilm is delighted to announce the X-T1, the latest addition to the award-winning X-Series range. A premium interchangeable lens camera, the X-T1 features evolved SLR-style handling, mechanical dials and weather-resistance (when paired with a weather resistant X mount lens), together with all the benefits of an X-Series camera, such as compact size, excellent mobility and high-speed performance. What's more, its newly developed electronic viewfinder is almost indistinguishable from an optical viewfinder thanks to its ultra fast display speed.
The Real Time Viewfinder revolution
Combining a unique wide-angle view, along with the world's highest magnification (0.77x) for a digital camera*, the X-T1's electronic viewfinder provides a truly immersive shooting experience. But it's the viewfinder's display speed that really sets it apart; with a lag-time of just 0.005sec** — that's one tenth the speed of conventional digital cameras*** — you'll feel a total connection to the subjects you're shooting.
Perfect alignment of the viewfinder with the optical axis of the lens
With its 2.36m dot resolution OLED display producing a crisply detailed view of whatever you're shooting, the X-T1's EVF lets you immerse yourself in the action, just as you'd feel with a traditional optical viewfinder.
But while the vision it creates is the smoothest and purest yet on a digital camera, the X-T1's viewfinder also packs in breakthrough technologies to help your photography. The viewfinder's newly designed Graphic User Interface provides a fresh shooting experience with clear details and a comfortable at-a-glance view of your settings.
Its four display modes offer a shooting experience impossible with an optical viewfinder:
1. "FULL" mode takes full advantage of the high magnification ratio of the X-T1's viewfinder to give an unrivalled view of the scene
2. "NORMAL" provides an optimum view, including shooting settings
3. "DUAL" is specially designed for manual focusing with a clever split view. Where the regular view and manual focus area can be simultaneously checked (with Digital Split Image™ or Focus Peak Highlight)*4
4. For a "PORTRAIT" view in "NORMAL" and "FULL" modes, the interface automatically rotates when the camera is held vertically
World's fastest AF speed
The perfect view needs autofocus to match and with its EXR Processor II and X-Trans™ CMOS II sensor*4, the X-T1 delivers. The new X-Trans™ sensor has phase detection AF built in so a world-beating response of just 0.08 seconds is achieved*5 and the EXR Processor II allows a super-fast 0.5 second start-up time*6, 0.05 second shutter time lag and a 0.5 second shooting interval*7. It also allows up to 8 frames per second*8 with tracking AF and is the first-ever model** to be compatible with SDXC UHS-II format memory cards, so the data writing speed in continuous mode increases to about twice that of a conventional card*9.
Tough, weather-resistant design
As good as it looks and handles, the X-T1 is also tough enough to take on almost any shooting assignment. Thanks to approximately 80 points of weather sealing, the camera body is dust-resistant and water-resistant, giving it plenty of protection from dirt and moisture. With it offering freeze resistance to -10°C, it enables full-fledged field photography without worrying about the weather or the season and the LCD features tempered glass for additional outdoor protection.
The optional vertical battery grip (VG-XT1) has the same hardy structure, so when twinned with the XT-1 body, it's completely secured against the elements.
Fujifilm is launching three weather-resistant zoom lenses to complement the X-T1 camera, these will all be available during 2014, with the XF18-135mm launching in June. The three lenses are the XF18-135mmF3.5-5.6 R OIS WR, XF16-55mmF2.8 R OIS WR and the XF50-140mmF2.8 R OIS WR.
Traditional handling, modern response
With five mechanical dials on the top-plate, two command dials on the front and rear and six fully customizable function buttons, the X-T1 feels and functions like a proper photographic tool in the hand. The top-plate includes machined-aluminum double-deck dials for the shutter speed, exposure compensation, ISO sensitivity, metering and drive modes, and each is designed to turn with a reassuring click, while their textured surfaces gives a firm purchase when setting up a shot. With their exposure values clearly marked, settings be checked at a glance without using the rear LCD and the dials are perfectly arranged so that functions can be changed without removing your eye from the viewfinder. The six customizable function buttons and two command-dials arranged on the front and rear complete the picture, ensuring whatever setting is desired it can be reached in an instant.
Advanced X-Trans II Sensor and EXR II Processor
Featuring the same X-Trans CMOS II sensor as the celebrated X-E2. The X-T1's X-Trans II sensor controls moiré and false color generation by using an original color filter array with a highly randomized pixel arrangement. This removes the need for an Optical Low Pass Filter (OLPF) that degrades resolution.
The EXR Processor II corrects even fractional blurring at the edges of the lens, as well as diffraction blur caused when narrowing the aperture. Image quality is further enhanced by the inclusion of a Lens Modulation Optimizer (LMO) for interchangeable lens cameras. This advanced technology has been made possible by the integrated development of lens, sensor and processor and is based on the optical performance and characteristics of each individual lens to maximize its resolving power.
Key features of the Fujifilm X-T1
Evolved electronic viewfinder
1. High-precision 2.36 million dot OLED viewfinder
2. Highest viewfinder magnification for digital cameras of 0.77x*
3. Wide viewing angle (diagonal 38° and horizontal 31°)
4. Ultra fast Real Time Viewfiner with a lag-time of 0.005sec** (less than 1/10 of existing models)***
5. Four different display modes: Full, Normal, Dual and Vertical.

Full mode: Displays shooting information at the top and bottom of the screen to avoid obstruction of the view.
Dual mode: Adds a small second screen for checking focus point with Focus Peak Highlight or Digital Split Image*4.
Normal mode: Lets you concentrate on framing the shot in Auto Focus mode while keeping you aware of how the shooting conditions are changing, making it the perfect setting for sports and action photography
Portrait mode: When in Full or Normal modes, it rotates the shooting information interface when the camera is turned vertically.
Ultimate high-speed responses, including the world's fastest AF
World's fastest AF of 0.08 seconds*5 is achieved with Fujifilm's proprietary imaging area phase-detection. Startup time of 0.5 seconds*6, shutter time lag of 0.05 seconds and shooting interval of 0.5 seconds*7 have been achieved with the image processing engine EXR Processor II — with more than twice as fast a processing speed as the previous processor.
Phase detection AF and motion predictive AF for continuous shooting up to 8 frames per second*8.
World's first compatibility with Ultra High Speed UHS-II SD memory cards.
Weather resistant structure
Dust and water-resistant body with approximately 80 points of weather sealing. Freeze resistance to -10℃.
Vertical battery grip VG-XT1 and three new zoom lenses offer the same weather resistance to secure the entire system.
High resolution, low noise and unique color reproduction
16.3 megapixel APS-C size X-Trans™ CMOS II*4 sensor with original color array to control moiré and false colors without a optical low path filter.
Resolution and low noise comparable to that of models with 'full-frame' sensors.
Proprietary image design technology reproduces true-to-life colors.
Redesigned circuit board design enables high ISO 51200 setting*10.
Lens Modulation Optimizer technology maximizes each lens' performance.
Flagship build quality and intuitive operation
Die-cast magnesium body provides a sturdy and durable, while compact and lightweight design.
Double-deck, precision-milled aluminum dials for shutter speed, ISO setting, exposure compensation, metering and drive mode, with notched settings.
Body and grip designed for correct balance when attaching telephoto and large-diameter lenses.
Twin command dials and six Function buttons for instant control and customization.
Tempered glass 1.04million dot high-precision tilting LCD monitor.

Accessories for refined shooting
The Vertical battery grip (VG-XT1) completely integrates with the body in both vertical and normal position, while offering weather resistance. The grip includes shutter release button, twin command dials, AE-L and AF-L buttons, Focus-assist button and Key Lock Lever in the same orientation as the body.
An EF-X8 flash (Guide Number 11)*11 is included with the camera and has a compact body designed to match the X-T1 plus Fujifilm's Super intelligent flash performance.
The Assist grip (MHG-XT) supports extended shooting. Your battery and card can be removed with the grip in place when using a tripod. It also works as a quick-release plate on the tripod.
Enhanced wireless functions
Free "FUJIFILM Camera Remote" application and "Wireless Communication" function allows users to remotely shoot images from smartphones and tablets.
Wireless functions via the "FUJIFILM Camera Remote" include Touch AF, shutter release for stills and movies, shutter speed, aperture, exposure compensation, ISO sensitivity, Film Simulation modes, White Balance, macro, timer and flash.
Instant transfer and location tagging of images via your smartphones and tablets*12.
Wi-Fi® transfer*13 also enables backup of the data in the camera onto the computer*14 wirelessly.
Interval timer shooting
Interval timer shooting for Time Lapse photography is available with intervals of 1 second to 24 hours and up to 999 frames.
* Highest VF magnification ratio among digital cameras. Fujifilm research as of January 2014. Approx. 0.77x magnification with a 50mm lens (35mm format equivalent) set to infinity and -1.0DP.
** Fujifilm research as of January 2014.
*** Compared to FUJIFILM X-E2
*4 "X-Trans" and "Digital Sprit Image" are a trademark or registered trademark of FUJIFILM Corporation.
*5 Fastest AF speed among digital cameras equipped with an APS-C or larger sensor. Measurement conducted by Fujifilm research based on CIPA guidelines using the X-T1 equipped with XF14mmF2.8 R lens in High Performance mode as of January 2014.
*6 Equipped with XF27mmF2.8 in High Performance mode
*7 MF mode
*8 AF-C shooting mode
*9 RAW shooting mode
*10 Extended output sensitivity
*11 At ISO 200. At ISO100, guide number of 8 based on CIPA guidelines.
*12 Maximum multiple image transfer is 30 photos or 2GB.
*13 Wi-Fi® is a registered trademark of the Wi-Fi Alliance
*14 This function requires installation of the free application software FUJIFILM PC AutoSave in your personal computer.
FUJIFILM X-T1 Accessories list:
Dedicated all-leather case BLC-XT1 
Vertical battery grip VG-XT1 
Hand Grip MHG-XT 
Compatible with all Fujinon X Mount lenses 
M Mount Adapter for additional lens compatibility
Four dedicated flash models to choose from depending on requirements (EF-X8 , EF-X20, EF-20, EF-42)
Protector filters (PRF-39, PRF-52, PRF-58, PRF-62 and PRF-72 (For XF10-24mmF4 R OIS) )
Remote release RR-90
Stereo Microphone MIC-ST1
DC coupler CP-W126 
AC adapter AC-9V  
See on www.fujifilm.com