Fujifilm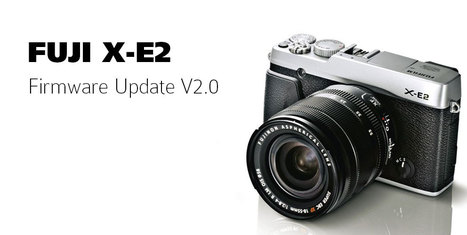 The firmware update Ver. 2.00 from Ver. 1.20 incorporates the following issue
Enhanced EVF including the world's fastest* display lag-time of 0.005 seconds
The firmware will shorten the display lag** for X-E2's Electronic Viewfinder (EVF) to less than 1/10 compared to that of the current firmware to the world's fastest 0.005 seconds for ultimate performance which has been invented as Real Time Viewfinder, featured in X-T1. Also it enhances the frame rate of the viewfinder and the highest frame rate is maintained even in low light conditions or night-time photography, providing smooth live view images through the lens.
* Fujifilm research as of January 2014.
** Time lag between actual subject movements and subject movements seen through a viewfinder.
Selectable colors for outlines for Focus Peak Highlight
Focus Peak Highlight is a focus-aiding function that highlights the outlines of areas that have high subject contrast. The firmware allows users to select Blue or Red in addition to the current White to highlight the areas of strong contrast. The strength of the color display can be also adjusted between High and Low according to the type of your subject or your personal preference.
 Added functions that can be assigned to the Fn (Function) button
Users can now assign the "FACE DETECTION" and "EVF/LCD SETTING" selection functions to four Fn (Function) buttons on the top and back in shooting mode. When set to "EVF/LCD SETTING", the button is used to switch between four modes, i.e. "EYE SENSOR MODE" (automatically switching the EVF and LCD displays when the user's eye comes close to the viewfinder), "EVF ONLY", "LCD ONLY" and "EVF ONLY + EYE SENSOR".
Added "Suppressed Flash" option when selecting flash mode
Once the firmware is updated, a "Suppressed Flash mode (where the flash does not fire even when the subject is poorly lit)" can be selected from the flash menu.
The phenomenon is fixed that in FILM SIMULATION Bracketing, third picture is recorded as "ASTIA" although the third picture is set as "PRO Neg. Hi".
See on www.fujifilm.com
…. of course many users are questioning what would become of the APS-C line since Fuji has invested a lot of money into it up until now. Well, as several photographers have pointed out, there are many systems that have both APS-C and full frame line-ups, so it wouldn't really be anything new. Would it make sense? Well, it depends on the point of view from which you analyse the move. The current Fuji X line is certainly a great example of high quality found in compact and light gear. Not as much as the MFT system but wherever the MFT system has some advantages, Fuji has others. The most recent products to come out and the current lens road map clearly show that Fujifilm is building a complete APS-C system that can easily satisfy most of our needs as photographers (both amateur and professional). So why start over with a new system? Isn't APS-C the best compromise in terms of keeping cameras and lenses small enough without risking a loss in image quality? Isn't it also the best way to keep costs reasonable …….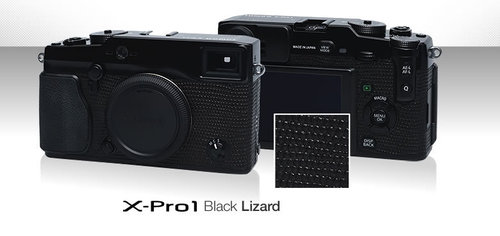 Personalise your camera by choosing from one of the fantastic customised Signature colours and textures. Whether you already own a camera or are looking to purchase one today, simply select a style to suit your personality and we'll get your tailor-made camera to you in a flash…..

See on shop.fujifilm.co.uk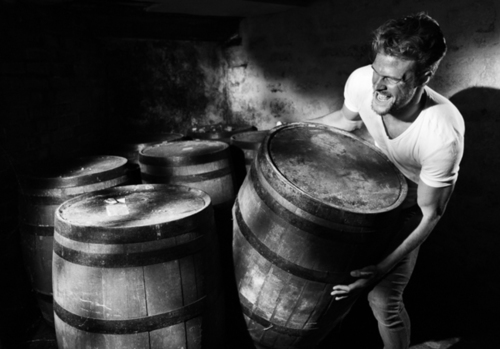 The Fujifilm X-Photographers website showcases the work of 215 different professional photographers from 44 different countries – all using Fujifilm X cameras for their craft. We have very recently added another twelve new photographers, including the following four from the UK:
Damien Lovegrove – X-Pro1 and X100
Nick Mellor – X-Pro1 and X-E2
Patrick Stubbs – X-Pro1
Nick Palliser – X-Pro1 and X100S
See on fujifilmblog.wordpress.com

Firmware updates allow compatibility with the new XF56mm lens, and also improvements to OIS functions.
Fujifil pleased to announce that new firmware updates are now available for the following products:
The updates for the camera models incorporate the following changes:
Addition of compatibility with XF56mmF1.2R.
Improvement of AE accuracy with XF56mmF1.2R
Improvement of AF accuracy with XF56mmF1.2R (only for X-E2)
For the lenses, the following changes are applied:
Improvement of OIS function for movie shooting when panning and tilting a camera.
Improvement of OIS function for still image shooting.
Fixed a bug where the maximum aperture always displays F5.6. (only for XC16-50mm. )
Improvement of AF response during continuous shooting with X-E2 and X-T1. (for XF18-55mm and XF55-200mm)
See more on: Fujifilm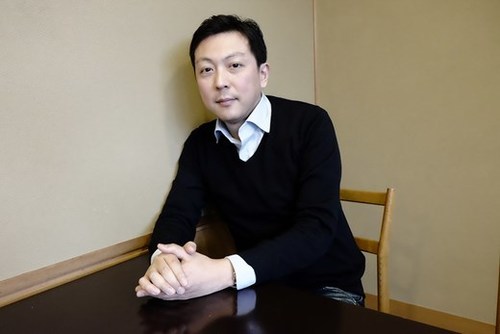 We're at the CP+ show in Yokohama, Japan where Japanese camera and lens manufacturers show off their latest products to a domestic and international audience of journalists and enthusiast photographers. Day three of the show was cancelled due to heavy snow but Toshihisa Iida, senior sales and marketing manager at Fujifilm still found time to sit down with editor Barnaby Britton to discuss a range of topics including the reception of the new X-T1, firmware updates to older and existing models and the possibility of larger-format X-Trans cameras in the future……
Times are tough in the camera industry – what is your strategy for the future?
The only way is to keep innovating. We need to give customers reasons to upgrade or replace their camera, and mirrorless is a big opportunity. The weight is less, it's smaller, the shutters are quieter and we now have a good enough lens lineup. Our challenge as I said is consumer awareness, but if a customer understands the benefits, there's no reason not to change from their DSLR.
Will X-Trans sensors get bigger, in the future?
At the moment we're focusing on the APS-C format but in the longer term, after we've completed our lens lineup… I can't deny the possibility.
See on www.dpreview.com
We invited professional wedding photographer Kevin Mullins to come to Yokohama in Japan to speak on the Fujifilm stand at CP+ about how he started using Fujifilm products and how they help him create his distinctive documentary style approach to wedding photography. We planned the whole thing out, even to the details of where he is to stand on the stage, however there was one slight issue that we were unable to plan for – the snow. Heavy snowfall throughout Friday has meant that the CP+ show was cancelled today, but don't think that means Kevin was given a day off. Instead we went out for a little walk around Yokohama and he was able to try out the new XF10-24mm and XF56mm lenses and also the new Fujifilm X-T1 compact system camera. Here's a quick selection of unedited jpeg shots Kevin has taken, plus a few of his initial thoughts on how each lens performed……
See on fujifilmblog.wordpress.com

---
Fujifilm Fujinon XF10-24mm F4.0
Do you love my work and want to support me? If you're planning on buying camera gear, you can check out above-noted links. Prices remain the same for you, but a small percentage of your purchase value is valued back to me. Thank you!
---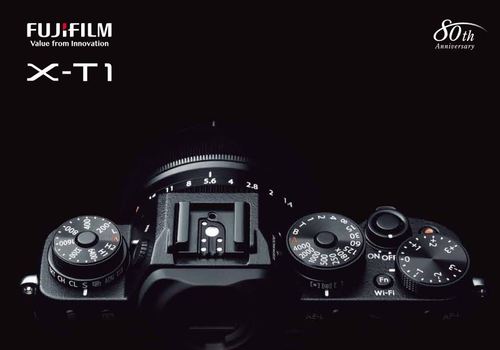 FUJIFILM's acclaimed X-Series technology once again places you, the photographer, in the leading role, letting you capture any photographic moment exactly as you intended. The central themes of the X-series are simplicity and elegance. The camera is a precision instrument, but one that's combined with a functional beauty. Now, this fusion has resulted in the new flagship of the X-series, the X-T1, and, like every model that's come before it, you'll find the joy of photography is hard-wired into its DNA, electrifying your instincts as a photographer, daring you to stretch your imagination and capture perfect images every time you shoot…..
See on fujifilm-x.com
With Fujifilm releasing its flagship camera model, the X-T1 camera I thought it would be a good time to look at the break down of the X-Series range again. The common questions I have been hearing this month is, Leigh what's the difference between the Fujifilm X-T1 and the X-E2 and which camera should I buy? Hopefully in this guide I can offer some insight to your questions. I've had a quick play with the Fujifilm X-T1 (preproduction model) and I must say I was quite impressed. I will also link to a few articles around the net to help offer some insight into this new camera. Please note this guide is only my opinion and it does not reflect Fujifilm's thoughts or values. I don't intend this guide to be a full spec write up, instead I would like to offer you a 'real world' user opinion based on my vast experience in the imaging industry, saying that, toward the end of the month I'lI be producing a full review of the X-T1 when I attend the Australian Media launch in Sydney. I was asked by Mark Graham, Fujifilm's Technology Solutions Manager if I could visually show people what Fujifilm's current range of X-Series cameras was based on image quality. With the help of Warwick Williams, Fujifilm's National Digital Trainer I opened Photoshop and had a play to create the chart you see below……..
See on www.fujifilm.com.au