fujifilm
See on Scoop.it – Fuji X-Pro1

Together with the new X-Pro1 firmware update, Fujifilm will announce also their two new cameras on September 5th, 2012: the mirrorless interchangeable lens X-E1 and the compact XP1 cameras (there is a chance that the camera will be called XF1).

See on photorumors.com
See on Scoop.it – Fuji X-Pro1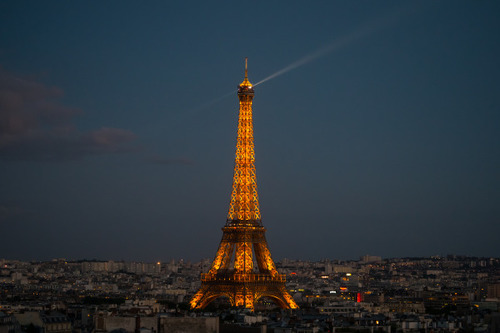 This time of year I make my annual pilgrimage Le Mans in France to photograph the Le Mans 24 hour sportscar race. I usually spend a few days in Paris on the way to Le Mans as a way of adjusting to the time zone and to take advantage of the photographic opportunities Paris provides. For my motorsport photography my camera bag is crammed with Canon digital SLR bodies and lenses but I am a big fan of the X series range of FUJIFILM cameras. (Not just because I work for FUJIFILM!) Last year I photographed Paris using the retro styled fixed lens FUJIFILM X100, this year I had the new X-Pro1 at my disposal with an 18mm, 35mm and 60mm lenses. Without a doubt the FUJIFILM X-Pro1 is the most versatile camera I have ever used. I had used the camera for about 2 months prior to my trip and I was very excited by the high ISO capability of the camera and the sharpness of the Fujinon lenses. The new sensor technology provided me with amazingly sharp images in all shooting conditions and I couldn't wait to get to Paris as I had a few ideas for images that I thought would take advantage of the technological advances in the X-Pro1….
See on www.fujifilm.com.au
See on Scoop.it – Fuji X-Pro1


FUJIFILM Corporation (President: Shigehiro Nakajima) is delighted to announce the X-Pro1 has been crowned "European Professional Compact System Camera 2012-2013″ by judges at the esteemed European Imaging and Sound Association (EISA) awards.
…
EISA is the unique association of 50 special interest magazines from 19 European countries. In June each year, the editors-in-chief from all EISA member magazines meet to decide which of the products analysed in their publications during the past year deserve a coveted EISA Award. The six categories under consideration are: Audio, Video, Home Theatre, Photography, In-Car Electronics and Mobile Devices.
See on www.fujifilm.com
See on Scoop.it – Fuji X-Pro1

Open the new free App "FUJIFILM X-Pro1 Photographer's Guidebook" for iPad.
This is an official guidebook for the premium interchangeable lens camera, FUJIFILM X-Pro1. It is intended to help users enjoy photography even more with tips on how to use each of the various functions. It also includes an interview of photographer Mr.Yoichi Sone on the spectaculars of X-Pro1 and a gallery of his works from Macao. The guidebook will also provide users with instructions on how to use the attached RAW file converter, RAW FILE CONVERTER EX powered by SILKYPIX®.
See on itunes.apple.com
See on Scoop.it – Fuji X-Pro1

Fujifilm has announced that it will introduce Diopter Correction Lenses as an accessory for the X-Pro1. Fujifilm is developing its own brand of Diopter Correction Lenses to accommodate near and far sighted customers who use the X-Pro 1 camera.
The Fujifilm Diopter Correction Lenses will enable these customers to view and enjoy the X-Pro1 Hybrid Multi Viewfinder more effectively.
Manufactured in Japan, Fujifilm's specially designed 19mm Diopter Correction Lenses are packaged individually in the following six strengths: +3, +2, +1, -1, -2, -3.
See on www.fujifilm.com.au
See on Scoop.it – Fuji X-Pro1


The firmware update Ver.1.11 from Ver. 1.10 incorporates the following issue
1.When FUJIFILM M-mount adapter is set to the camera body and the correction menu of "COLOR SHADING CORRECTION" or "PERIPHERAL ILLUMINATION CORRECTION" for the mount adapter is operated, corrected live image can be displayed on EVF/LCD for setting appropriate value with ease.

See on www.fujifilm.com
See on Scoop.it – Fuji X-Pro1

The FujiGuys have published first preview pictures and specifications for the upcoming 18-55mm/f2.8-4.0 and 14mm/f2.8.
Focusing and DOF scales on the 14mm!
18-55mm | F2.8-4.0 OIS
https://twitter.com/fujiguys/status/221311422020337664/photo/1/large
14mm | F.28 R
https://twitter.com/fujiguys/status/221312108640468995/photo/1/large
See on forum.getdpi.com
See on Scoop.it – Fuji X-Pro1

Well its summer and that means air shows around the country. Indianapolis has a nice one that has been running in its current form for over 15 years now. About every three to four years I attend. Doing it yearly gets to old. This year the Thunderbirds were in town. Knowing the flight line and the distance to the action, I was not going to get the flyby shots with the X Pro1. This is normally reserved for my Nikon gear. I was not going to lug two camera systems around to cover all aspects.

See on atokarzphoto.zenfolio.com
See on Scoop.it – Fuji X-Pro1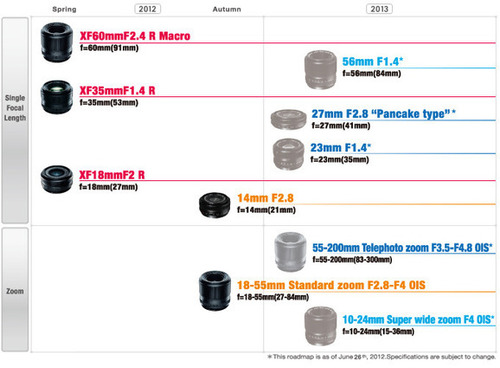 2 additional lenses in autumn 2012 and 5 unique lenses more in early 2013 for a total of 10 lenses in the line-up
FUJIFILM is proud to announce to be going to expand the line-up of Fujinon XF lenses for a wider range of photography with the interchangeable lens camera, FUJIFILM X-Pro1. From super wide to telephoto, users will be able to freely choose lenses that match their shooting style or purpose, letting them enjoy high-quality photography with FUJIFILM X-Pro1 in various scenes.
See on www.fujifilm.com
See on Scoop.it – Fuji X-Pro1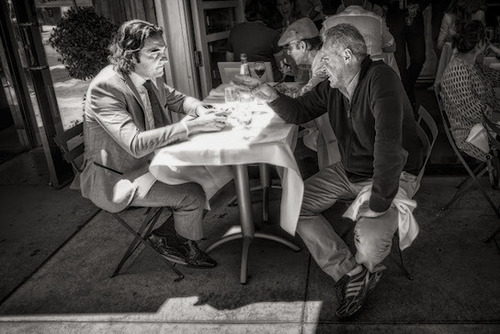 I'm going to a camera expo tomorrow where I'm hoping to get a good price for a trade in on several of my older Nikon prime lenses. Fuji has put out a teaser that there will be a major lens announcement on June 27th. Probably to unveil one or two new X-mount lenses for the X Pro-1 – a 14mm f2.8 and an 18mm-70mm f4 zoom. I've had to give a lot of thought to what direction I want to go with lenses for my XP1. My original motivation for getting the camera was because I had heard Fuji would be producing an M mount adapter for Leica lenses. That adapter was announced about a month ago and is expected in retail stores at the end of this month.
See on genelowinger.blogspot.fr