Fujifilm
Detail of the update
The firmware update Ver. 2.30 from Ver. 2.20 incorporates the following issues:
Addition of compatibility with "XF18-135mmF3.5-5.6 R LM OIS WR"
To ensure that autofocus performs as expected, upgrade the firmware for the camera.
Change of aperture display for zoom lenses
Display of aperture value when zooming with the shutter button pressed halfway will become same as the display when zooming without the shutter button pressed.
Source: www.fujifilm.com
With a few weeks to go before the end of May, when I was due to fly out to Istanbul for a summer internship, I found that I was in the market for a new camera. I've been a Sony shooter for the past four years, and since I would be photographing quite a lot for the internship, I wanted to have another camera. If my a580 bit the dust, it would be far too expensive to replace it here in Istanbul, and I couldn't take that chance. I was caught between an a99 and any of Fujifilm's offerings. I ultimately went with the X-Pro1. Here's why……….
Source: www.thephoblographer.com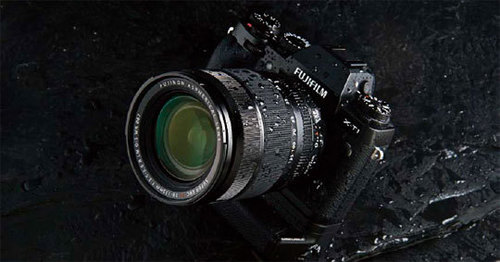 Fujifilm Corporation (President: Shigehiro Nakajima) is announcing the release of its XF18-135mm high magnification zoom lens. The XF18-135mmF3.5-5.6 R LM OIS WR will be available from July 2014.
This latest addition to the company's line up of profession-grade lenses for X-series interchangeable-lens cameras covers a wide shooting range of 27mm wide-angle to 206mm telephoto equivalent*. It has the world's most advanced 5.0-stop image stabilization technology** and features a dust-proof and waterproof structure with weather resistant sealing applied to more than 20 different areas of the lens…….
See on www.fujifilm.com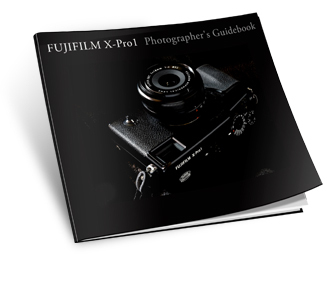 An official guidebook for the premium interchangeable lens camera, FUJIFILM X-Pro1. The Photographer's Guidebook is intended to help users enjoy photography even more with tips on how to use each of the various functions.
The Guidebook includes….
An interview of photographer Mr.Yoichi Sone and a gallery of his works from Macao.
Instructions on how to use the attached RAW file converter……
See on offers.fujifilm.com.au
If this is "My" perfect system how does that help you???!!!  Well, building a system is all about knowing who you are, what you like to shoot, and what suits you!  I've been working on my system for the last 45 years, and it has changed many, many, many times, call me fickle, but every change was because I learned something!  Since this is a teaching moment, let me walk you through the process:

List the kinds of subjects you shoot.
Decide what brand you prefer.
Determine how much you want to carry and how you are going to work with your system?

Make a reasonable estimate of your budget. ………………..
See on billfortney.com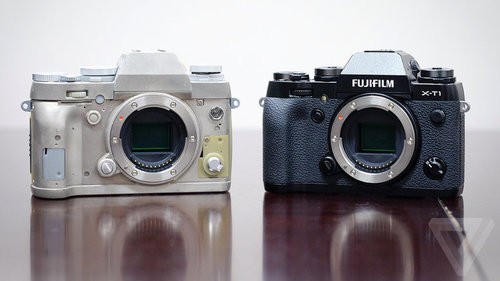 For a very long time, the conventional wisdom has been that if you want to take great photos, you buy a DSLR from Canon or Nikon. But cameras don't need to be as big to achieve the same quality these days. Fujifilm has built up a strong reputation among photographers since it released the unique X100 in 2011, and the company's X-series of mirrorless cameras are winning fans for their focus on physical controls, fast lenses, and head-turning design. The latest model, the X-T1, received a glowing review from The Verge last month; it's Fujifilm's best, most reliable camera to date, but also one that represents a stylistic shift for the company. And as the team behind the product tells me, every tiny detail was agonized over before it came to life. The X-T1's new direction ran the risk of disappointing Fujifilm fans. Every X-series mirrorless camera to date had featured a slick, compact rangefinder-style design that took cues from the likes of Leica and Contax, but Fujifilm started afresh with a silhouette that looks much closer to an SLR. It's an interesting move — while mirrorless cameras haven't yet made much impact on DSLR sales, they fill a similar role to light, travel-friendly rangefinders did in the film era. With the X-T1, however, Fujifilm is making a statement that its mirrorless cameras can compete on the same level as SLRs……
See on www.theverge.com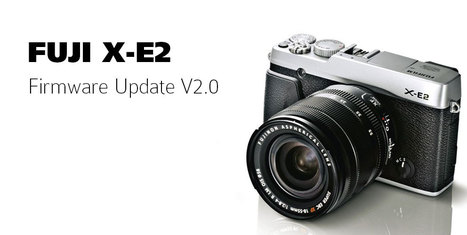 The firmware update Ver. 2.00 from Ver. 1.20 incorporates the following issue
Enhanced EVF including the world's fastest* display lag-time of 0.005 seconds
The firmware will shorten the display lag** for X-E2's Electronic Viewfinder (EVF) to less than 1/10 compared to that of the current firmware to the world's fastest 0.005 seconds for ultimate performance which has been invented as Real Time Viewfinder, featured in X-T1. Also it enhances the frame rate of the viewfinder and the highest frame rate is maintained even in low light conditions or night-time photography, providing smooth live view images through the lens.
* Fujifilm research as of January 2014.
** Time lag between actual subject movements and subject movements seen through a viewfinder.
Selectable colors for outlines for Focus Peak Highlight
Focus Peak Highlight is a focus-aiding function that highlights the outlines of areas that have high subject contrast. The firmware allows users to select Blue or Red in addition to the current White to highlight the areas of strong contrast. The strength of the color display can be also adjusted between High and Low according to the type of your subject or your personal preference.
 Added functions that can be assigned to the Fn (Function) button
Users can now assign the "FACE DETECTION" and "EVF/LCD SETTING" selection functions to four Fn (Function) buttons on the top and back in shooting mode. When set to "EVF/LCD SETTING", the button is used to switch between four modes, i.e. "EYE SENSOR MODE" (automatically switching the EVF and LCD displays when the user's eye comes close to the viewfinder), "EVF ONLY", "LCD ONLY" and "EVF ONLY + EYE SENSOR".
Added "Suppressed Flash" option when selecting flash mode
Once the firmware is updated, a "Suppressed Flash mode (where the flash does not fire even when the subject is poorly lit)" can be selected from the flash menu.
The phenomenon is fixed that in FILM SIMULATION Bracketing, third picture is recorded as "ASTIA" although the third picture is set as "PRO Neg. Hi".
See on www.fujifilm.com
…. of course many users are questioning what would become of the APS-C line since Fuji has invested a lot of money into it up until now. Well, as several photographers have pointed out, there are many systems that have both APS-C and full frame line-ups, so it wouldn't really be anything new. Would it make sense? Well, it depends on the point of view from which you analyse the move. The current Fuji X line is certainly a great example of high quality found in compact and light gear. Not as much as the MFT system but wherever the MFT system has some advantages, Fuji has others. The most recent products to come out and the current lens road map clearly show that Fujifilm is building a complete APS-C system that can easily satisfy most of our needs as photographers (both amateur and professional). So why start over with a new system? Isn't APS-C the best compromise in terms of keeping cameras and lenses small enough without risking a loss in image quality? Isn't it also the best way to keep costs reasonable …….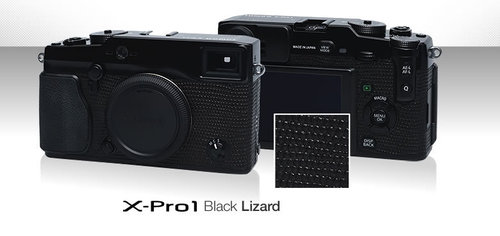 Personalise your camera by choosing from one of the fantastic customised Signature colours and textures. Whether you already own a camera or are looking to purchase one today, simply select a style to suit your personality and we'll get your tailor-made camera to you in a flash…..

See on shop.fujifilm.co.uk