hands-on
My friend Paulo Pinto from Colorless Impressions has become a great Fuji X system enthusiast; so much that he decided to sell all his Canon gear and really invest in the new system. We've had long conversations about the pros and cons of different systems and why he made the change. His reasoning is very clear: he now always carries his gear with him since size and weight are not a problem, image quality is great, and the Fuji cameras are just fun to use. I have always been reluctant about mirrorless systems until now. Size didn't seem like enough of a reason to consider it; and image quality, quite frankly, wasn't there. But, that seems to have changed. Paulo invited me to try his Fuji X-E1 with the Fuji XF 18-55 F2.8-4 R OIS lens for a few hours. Here's what happened……
Source: blog.antonionunes.com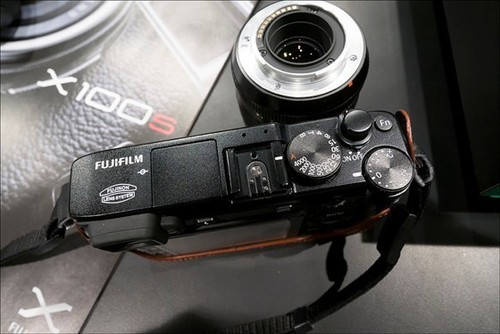 Shot with Fuji X-Pro1 with XF14mm f/2.8R

Fuji had a good display of technology from snappy cams through the X series, to pro TV cameras and lab photo printing machines. I spent about an hour with the Fuji team. looking at the new equipment and asking as many questions as I could.

X100S
It looks and feels exactly like the original X100 – only the S gives it away.
All accessories fit the new camera, and they have designed a new leather case with a built-in flap for the battery/SD Card slot. The rear of the camera has a minor change, the RAW button is now the Q button…..

X Series 14mm Lens
I got the chance to fit the 14mm lens to my X-Pro1 and take some test shots at the show – the lens needs new camera firmware to enable all functions, which was unavailable, but it seemed to perform AF just fine. Close Focus – which is extremely close! The 14mm has fast AF, and very little distortion – it feels solid and well made, with smooth AF, and a typical aperture ring just like the previous primes. The additional manual focus scale is a nice feature.
Very happy with the quick test – I will be buying this lens as soon as available – Fuji reps suggested within the next 2 weeks….
See full article on forums.dpreview.com
After two years, Fuji has introduced the replacement to its popular FinePix X100 compact camera, and it has trawled through users' feedback to make 70 improvements to the new Fuji X100S. Like the Fuji FinePix X100, the Fuji FinePix X100S has an APS-C format sensor, but its resolution has been boosted from 12.3MP to 16.3 million pixels – the same as the Fuji X-Pro1. The really big news, however, is that the APS-C format X-Trans CMOS II sensor has the same colour filter arrangement as the Fuji X-Pro1. Unlike most cameras that use a Bayer pattern of red, green, green and blue receptors (usually referred to as RGGB) arranged in a 2 x 2 grid, the X-Trans CMOS II device uses a 6 x 6 RGGB filter array pattern, with a random arrangement of colour filters within each block of 36 photo receptors. This means that the sensor is less prone to suffer from moiré patterning, and as a result Fuji is able to omit the anti-aliasing filter that overlays most digital camera sensors. The benefit of this is that the camera is able to produce sharper, more detailed images. Fuji has coupled this sensor with a new EXR Processor II, which the company claims helps the Fuji X100S produce images with around 30% higher signal to noise ratio than those from the Fuji X100. This processing engine has also enabled the Fuji X100S to have a maximum continuous shooting rate of 6fps for up to 29 images at full resolution, and a shutter lag of just 0.01sec. In addition, raw files are recorded as 14-bit instead of 12-bit, Full HD video (1920 x 1080) footage can be recorded at up to 60fps rather than 720p footage at 24fps, and the maximum sensitivity setting has been pushed up 1EV to ISO 6400……

Early verdict
We liked the retro design and control arrangement of the Fuji X100. Its image quality is also good, but it is surpassed by that of the Fuji X-Pro1, which is capable of producing pictures that aren't far off those from some full-frame cameras. The fact that the Fuji X100S has an evolution of the X-Pro1's sensor is very exciting, and we are really looking forward to putting it through its paces. We'll be updating this hands-on review as soon as we can, so watch this space.
See full article on www.techradar.com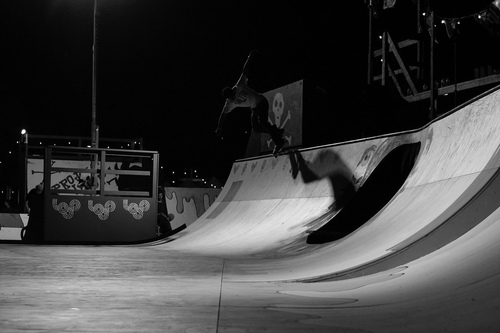 …. early thoughts, including comparison with the nex-7.
1. it works best with the lens it was designed for. the 35 fuji is a surprisingly nice lens, but it's AF and that's still taking some getting used to for me (i had a frustrating amount of focus errors – AF is fast but not action/sports/street-at-night fast). however, it does give rather nice results.

2. high ISO is pretty much awesome. i shot 3200 and 6400 at a local music thing and was very, very surprised at the results, both in jpg and in the abysmally messed-up RAF format. No contest, this is a better night shooter than the nex-7 was for me.

3. the controls are great. the menu is simple and straightforward, the manual shutter speed and EX dials on the top are extremely useful (much more so than the ever-so-vague tri-navi on the nex-7) and the manual-assist button is logically placed as a thumbwheel-press so it's very easy to use. plus, a regular pro-style shutter button (ie, it can take a softrelease) instead of the p&s-style on the NEX.

4. the EVF is surprisingly good. let's get it out of the way, however… it's not a window finder. it blacks out when you shoot. you can't see outside your frame. your whole anticipation mechanism needs to change, but maybe not to an unreasonable degree. it stinks in bright sunlight (oops). it's not as fast to focus as an RF. that said, it's very very usable. i'm still waiting for more available-darkness opportunities, but for a night shooter, it seems fantastic.

5. manual lenses work pretty well. i've shot a bunch of contax and ltm/m mount on it and i'm pretty happy with the results. i'm getting over the crop factor (i'm back to RD-1 territory), but since i shoot normal to moderate-long, i'm good. focusing is fast enough (again, it's not an RF and shouldn't be expected to perform in the same way). i will say that i bought a metabones g mount adapter and really, really like it. all of a sudden, these lovely lenses are at the front of my line. i had a junky adapter for the NEX and it was an exercise in frustration. MF with the fjui 35 is kind of a pain in the neck, but much better than MF with the sony kit lens.

6. it's small, stealthy and quiet. i find it less stealthy with the 35/1.4 (which is a big lens) than with a manual focus lens. the shutter is really, really quiet.

7. RAF files are going to be a problem. they're slow to render in LR 4.2 and sometimes stuff gets cut off at the top and bottom of the frame (really). so i silkypix into tiff for the ones i like and then put the tiffs in LR. slow, inelegant and the 50MB tiffs are a waste of perfectly good electrons. maybe 4.3 will have some answers. silkypix really sucks. the jpgs are very nice but there is a noticable difference in night shooting at 3200 or 6400 vs the RAFs. sigh.

See on www.rangefinderforum.com
See on Scoop.it – Fuji X-Pro1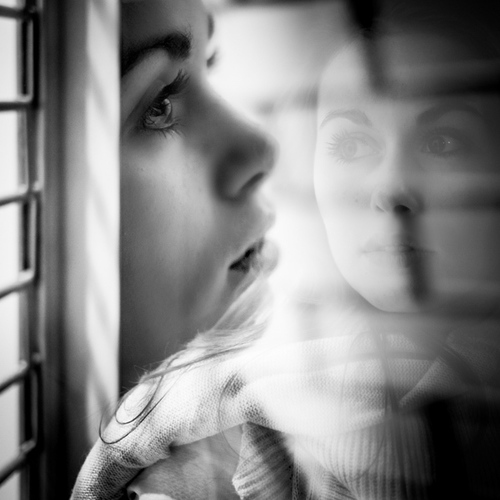 My style, my clients and my way of working have changed a lot since I started out as a professional photographer about eight years ago … and so has technology. Therefor I started a major gear bag audit a couple of months ago. I thought I'd share my thought process with you in a couple of blog posts. Check the posts about my current main camera: the FujiFilm X-Pro1 and my first impressions of the X-E1. At the moment I'm also testing a Nikon D600 (more about that soon) and I wanted to test that camera together with my buddy Stijn during an improvisation night time shoot in the empty streets of Aalst. Although the D600 is a really nice camera, I just feel more creative with the X-Pro1 or X-E1. So after a bit of testing the D600 went in to my backpack and I switched to the X-E1. A big thanks to Nele and Steffi for reacting to our Facebook message requesting models and coming out to pose for us on this cold night. I ended up shooting a mix of some portraits, behind-the-scenes shots and other snaps. I'll let the pictures speak for themselves and just add some comments and settings here and there…..
See on bertstephani.com
See on Scoop.it – Fuji X-Pro1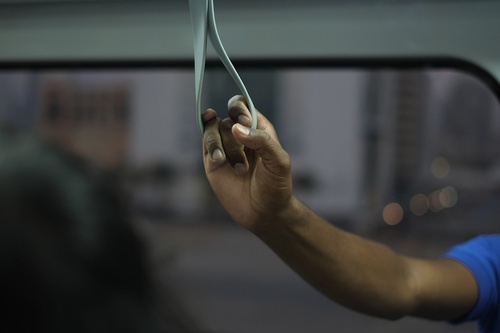 Finally I'm here to share with you my very limited hands on FujiFilms latest product
X-E1 & X-F1 which was provide to me by FujiFilm Middle East office. I need to thank them over this post for continues support provided to me and other local photographers. X-E1 is simply X-Pro specification without Hybrid Viewfinder and little look of X100. Of course interchangeable lens! The first thing you realize is the weight and size is dramatically decreased just to feel even more comfortable within your hand. Price has been dropped too to make better choice for most people who want to purchase camera in coming holidays. Honestly after weeks of using X-Pro1, I felt X-E1 even too light! It definitely gives advantage to make it more portable. The Viewfinder resolution increased much better than X-Pro1 which was necessary to improve since hybrid view finder is gone! The speed of auto zooming was quiet in same range with X-Pro1 with latest firmware if not a bit faster. I have mostly shot in auto focus mode compare to x-pro which was mostly shot in manual mode. As prototype device i felt of little shutter lag sometime but not major one. The low light is slightly better than x-pro. Specially in High ISO mode. But in most scenarios almost same as x-pro1. As I said at the beginning it's just x-pro in different body! ….
See on hassankiyany.com
See on Scoop.it – Fuji X-Pro1

Pro Photo Coalition | The pro photography industry's best writers, bloggers, and gurus…
Here at CES Fujifilm launched what is set to be one of the hottest cameras of 2012, the X-Pro 1
See on www.prophotocoalition.com