High ISO
This is a followup to the video I did a little while ago where I talked about shooting at ISO 12800. For that video I just set up some still life, moody, available light shots to look and see what the quality of the grain would look like. Turns out, it's pretty beautiful stuff! If you want to see that video you can go here: http://tavphotography.com/fuji-x-pro2-iso-12800/ While I loved the look and feel that the grain (noise) added to those images, for this video I wanted to get out and do some shooting down on Fremont Street at night to see how useable the shots would be when using high ISO ranging from 4000 up to 12800. For all these shots I used the X-Pro 2 with the XF 35mm f2. These are all from ACROS+G JPEG files.——
Source: tavphotography.com
I've wondered for some time about why Fujifilm doesn't offer much higher ISOs natively in their cameras?  I haven't been able to find a satisfactory answer, so I thought I would throw it out to all of you for your opinion.  I'm sure one or more of you know. We know Fujifilm camera sensors are ISO-less.  There are other manufacturer's cameras out there that are as well.  We also know that digital noise at any particular ISO seems to be well under control, in fact, Fujifilm cameras have been touted by many as having lower digital noise than comparable cameras with similar sensors at equal ISO settings. If the X-Trans II sensors are so good and the digital noise generated is lower than Bayer pattern sensors, why wouldn't Fujifilm take advantage of the supposedly lower noise generation and give their users much higher ISOs for raw—and even JPEG, for that matter? ……..
Source: www.thewanderinglensman.com
Life is unpredictable, and when you are expected to work at ISO 200, you may suddenly find yourself using High ISO. Do you know your camera enough to know how many ISO you can go to before the "High ISO" becomes "excessive noise"? Knowing your camera capabilities and performance is most important than having the most expensive equipment. We have come to a great conclusion while utilizing the Fuji X at High ISO: they are fantastic! Back in August, we were lucky enough to fly to Australia to photograph a beautiful wedding. Winter in Gold Coast roughly identifies the same temperature as Londoners call "a good summer" apart for the fact that in Oz there is much more sun! We took off from here dreaming for some amazing photos with the bride and the groom on a white sandy beach, without knowing that we would have found a typical British weather on the wedding day. Fortunately we knew how much we could push the envelope in terms of High ISO with the Fuji X-T1, Fuji x100s, Fuji X-Pro1 and Fuji X-E2…….
Source: photographers.fabyandcarlo.com

---
Fuji X-Pro1
Do you love my work and want to support me? If you're planning on buying camera gear, you can check out above-noted links. Prices remain the same for you, but a small percentage of your purchase value is valued back to me. Thank you!
---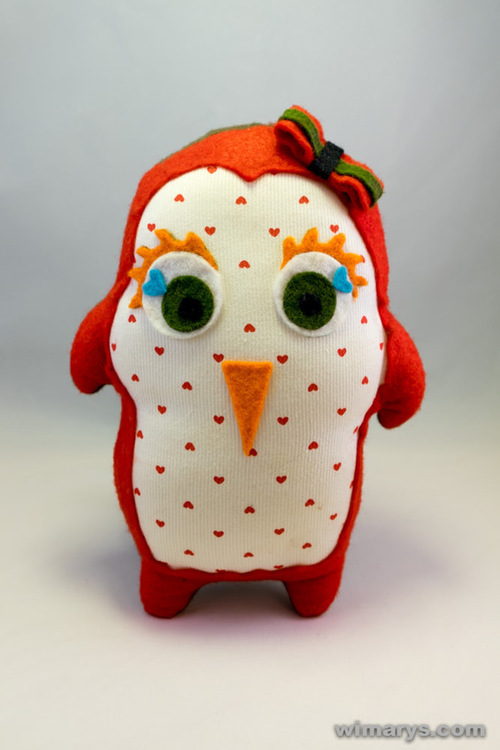 Conclusion
I've had some comments on pictures taken with the X-Trans II CMOS sensor in my stories section, by bedroom experts stating that some are noisy. Well let's go back into time, when film roll was still used and dinosaurs probably still roamed the earth… An ISO 400 film would already exhibit a high amount of noise. Not to be confused with the digital noise we see in modern day cameras, with colour artefacts and sometimes extreme loss of detail. This analogue grain is still considered pleasing by some dinosaur photographers today (yes I'm being ironic), and is added to many published pictures to give more contrast, more detail, improve the blacks… As I see it, this is the approach the company takes to ISO noise. They use it to their advantage instead of the more clinical approach a company like Sony does. One last remark on noise reduction: applying it to the Fuji X-T1 does impact sharpness, so it should be used carefully…..
See on wimarys.com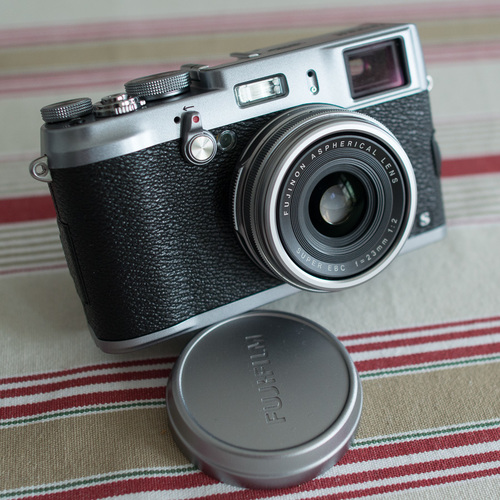 Da ich meine Fuji X-Pro1 verkauft habe und sie nun doch etwas vermisse, habe ich mir eine Fuji X100s bestellt. Zum einen da sie für Hochzeiten einfach perfekt ist – klein, unauffällig, stylisch, flüsterleise…unglaublich leise !! – zum anderen um zu sehen ob all die kleinen Probleme nun der Vergangenheit angehören. Nur soviel Vorweg, alles arbeitet perfekt. Der Autofokus ist schnell, sicher, sozusagen "spielende Kinder tauglich" und man hat nicht mehr das Gefühl das die CPU in der Kamera hoffnungslos überfordert ist. Zusätzlich ist da noch die unglaubliche Blitzsynchronisation von 1/4000sec (Zentralverschluss macht's möglich). In den nächsten Tagen lassen wir die Kleine mal gegen verschiede Kameras antreten, darunter eine Canon 5DMK2, Nikon D800 & Fuji X-E1…..
See on www.jungetrifftmaedchen.de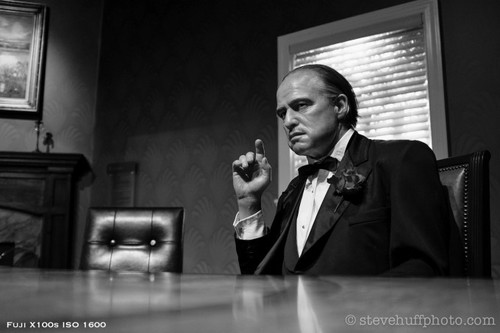 Hot on the heels of my Leica M review is the new Fuji X100s (The S must stand for Speedy) which Fuji has promised to be much faster in AF and overall use and let me tell you. They did not lie! The Fuji X100s seems to be an all new speed demon when it comes to auto focus, processing, menu browsing, write times and the body and buttons have stayed exactly the same, as has the menu look/layout. I LOVE the original X100 and even with its quirks it was a super camera just because it delivered so well on image quality and color. The size is right, the body style is attractive and the good news is that the "S" kept all of that while making vast improvements to the hardware of the camera. In fact, shooting with the S looks like you are shooting with the old X100 so looks wise, it is exactly the same camera. Many have been waiting for this one from Fuji as it starts the beginning of a new era for Fuji X cameras as from here on out I expect them all to have worthy AF. Again, the AF in the X100s is superb. I shot it in good light and low light and the focus was spot on each time. No miss, no hunting, just press, lock and fire. Bam, it worked. I just started shooting it so I have only 2 days under my belt and the 1st place I went to with it was a wax museum in Los Angeles. I've shot in this museum before but the X100s had no issues in the dim lighting. The AF rocked, the color is nice even at high ISO and the noise level is under control. I bought this from Robert Jagitsch who is a Fuji dealer and he offered to sell me the one he got in so I bought it and will now be doing a full review with it. The review will not be as long as the new M review as this is basically an X100 with a new sensor and all new AF and MF system. I will go over these improvements and show plenty of samples, crops, and all kinds of ISO situations. I already updated my Leica M review this morning with a 4 camera shootout comparison of the M, ME, RX1 and now Fuji X100s. Take a look in the comparison section of the review to see it. I have to say though, as you will see in the video..I already put a huge gash in my LCD by rushing out the door and throwing the X100s is my bag without realizing I had a lens in the pocket. So the result was a deep scratch, which is an early battle scar, lol. So enjoy the video above and you can take a look at my 1st images below from the camera which happen to be all high ISO because as of this writing I have literally taken about 30 shots with the camera and only inside this museum. Much more to come in about 7-10 days! ….
See more pictures on www.stevehuffphoto.com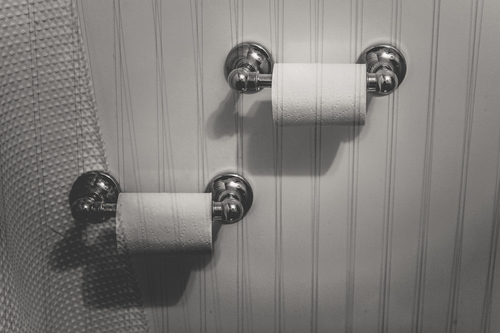 In preparation for a wedding I will be shooting 100% of with the new X100S in less than a week, and knowing I would be pushing the camera in low light situations, I wanted to get more familiar with the files at high ISOs on the X100S. All these photos were shot on the Fuji X100S at ISO 25,600 and are all (except for the last merged image) SOOC jpeg files. As an aside, I have to say that I am quite impressed with the usability of these files. Many folks are debating whether to go with/or stay with their original X100 or go up to the X100S. I will say that if you tend to shoot in low light, this may be reason alone to make the jump up. Anyone who is experienced with the X100 will tell you that if shooting at an even lesser ISO of 12,800 or even sometimes 6400, the images would be pretty grainy and worst of all, suffer from pretty bad banding. There is vast improvement in these files.
Now that is all beside the main point of this post. The main point is to talk about the internal noise reduction (NR) settings within the X100S. As I pointed out in my Pros and Cons of the X100S post, I noticed that while shooting around Denver with the X100S the standard NR (O) at ISO 3200 and 6400 ( I had yet to really look at 12,800 or 25,600 yet) looked a little too heavy-handed for my tastes. There seemed to be more smearing or masking of the fine details than my eye prefers (others may feel differently). So that's what this is about– a look at different levels of NR on these ISO 25,600 images. I've posted a +2 NR, 0 NR, and -2 NR as the main images. I then posted a copy of the -2 NR file, which I took into Lightroom and did my own additional sharpening and noise reduction– the file in which I'm most pleased with, in fact. With that file, I wanted to see what I could end up with if I took the file with the most detail (yet noisiest) and see how well I could sharpen it up more and keep it clean enough for my liking and so that is the 4th image down. And then I posted those final two images at 100% crops and merged together to see side-by-side.
It may be a little hard to tell right away, but if you look carefully, you should be able to see less detail in the upper photos, particularly less fine detail in the scratches in the water bottle, and the "Canon" text on the camera on the left, as well as less detail in the body of the X100 on the right– as well as just an overall plasticy look that I'm not a big fan of. I am no longer a pixel peeper (woohoo!) and I find you can really get a better sense of the image from a more standard view– thus me showing the images in this way. But, I wanted to show the difference I was able to make with my own sharpening/noise reduction and I think it's helpful to see that at a 100% view.
See high iso pictures on www.briankraft.com
A few random twilight and night shots captured with the Fuji X-E1, the Fujifilm 35mm f1.4 and 18mm f2. When my favorite all-round camera, the Nikon D800E remains shelved due to weight and size (crazy good refurbished Nikon deals, including D600, D800, click here), I reach for the Fuji X-E1, a serious lightweight alternative. I admit, shooting without an AA filter can be very addictive
See more pictures on www.mikekobal.com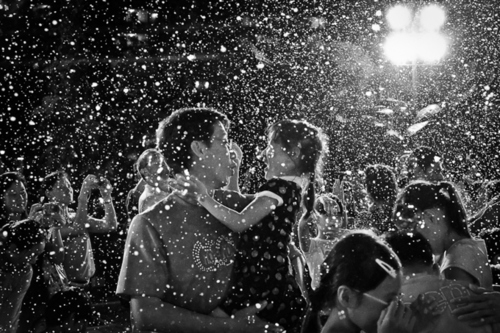 The Xpro-1 X-trans sensor is well known for superb high ISO performance. Most photographers have tested the Xpro-1 up to ISO 6400 with little or known issues with noise in the photos. For this week's project, I decide to push the ISO of the Xpro-1 to 12800, pushing the Xpro-1 out of the "tested" comfort zone. All the photos are taken at a Christmas celebration event – Snow and Bubbles fun, held at a shopping mall nearby (Ang Mo Kio hub). As it is all year Summer where I live (Singapore), most kids can only see snow when they travel overseas, hence the excitement displayed in these machine generated foams and bubbles.
See on lucpher.wordpress.com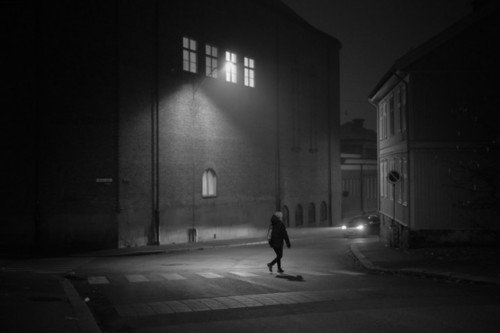 Now i've had the chance to put the X-Pro 1 through it's paces. Everything from nightshots to harsh sunlight and i gotta say that i'm impressed. The camera handles everything you throw at it with almost no issues at all. The metering on the camera is really good but for me it takes some time getting used to how the camera meters in comparison to the Leica M8 and it's center weighted meter. It seems like the camera can do all i want, but im still waiting for lightroom to offer full support of the Fuji raw files. Judging by the jpeg files i know that the sensor can do more than what i see today. Don't get me wrong the files look good, but there's still some more detail that can be squeezed out… When shooting in low light the X-Pro 1 i miles ahead of the M8. I can easily shoot @ ISO 3200 without worrying about noise. This is huge for me considering that i'm used to the very noisy files from the M8 even @ ISO 640. The files hold a lot of dynamic range. Maybe not as much as the Leica but still really good. The one complaint i have about the camera is the autofocus in really backlit situations. But as long as you know the limitations of a camera you can learn to work around them.
See on www.alexanderolsson.com