Lightroom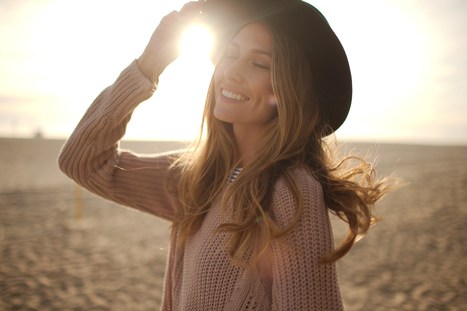 Earlier today, Corel announced AfterShot Pro 3, a program that looks like a legitimate threat to Adobe Lightroom's dominance. It has many of the same features, some even more robust than that of Adobe's, and has a proprietary raw algorithm unique to Corel products. Though AfterShot Pro 3 is a lot more than the sum of its parts, and we are presently conducting a full review of the software, we did want to take a look specifically at that unique raw editor. If you've been a reader of Resource, you'll recognize that we do this every time we catch wind of a new raw algorithm, because there are so very few out there and the way they treat the same file is fascinating to look at. Our last test pitted Affinity Photo against Adobe Camera Raw (ACR), and we found Affinity to be superior in it's core algorithm………
Source: www.resourcemagonline.com
In the comments section of my last article, I remarked that "I always liked the rendering of X-Trans files on C1 more than Lightroom anyway, so maybe this is just the reason I need to make the switch back." A longtime contributor to the comments, Pete Miller, asked if that was indeed the case. Good question! Let's find out if the reputation Lightroom has gained for inferior Fuji X-Trans processing is still warranted. As I'm not a professional software reviewer by trade, I had no intention of throwing up a bunch of charts, graphs, doo-hickeys, and gizmos to make my assessment. I'd rather do side-by-side comparisons and see if there are any glaring differences between the outputs of the two pieces of software at default settings. Of course, each of these apps have noise reduction, color correction, and every other algorithm imaginable to tweak your photos to your heart's content. What I wanted to compare here, however, was how the programs handled X-Trans files right out of the gate. But, what to test?…….
Source: fstoppers.com
We as Fujifilm users have a bit of a love hate relationship with Adobe and Lightroom. The combined asset management and image development makes for a great workflow environment, but the way Fujifilm X files are handled can be a little tear inducing at times. Previews especially take much longer to generate and read than normal Bayer Array based sensors. Even at Import, you have to wait while the tiny thumbnails load one at a time into the image preview area. If you're Importing from a card where images have already been imported, it also takes ages for Lightroom to find the 'Suspected Duplicates' and show them as already imported. Other camera systems seem to zip along in comparison. Once the previews have been created on Import, everything runs the same as any other camera system……
Source: fujilove.com
Lightroom makes the process of converting a colour image to black and white a two-second job, but it's deceptively easy. Good black and white conversion is not just about losing the colour; not all images work so well in black and white, and a cack-handed conversion sticks out like a sore thumb. Here's a quick rundown of 10 essential considerations when you are mulling monochrome…
Source: www.digitalcameraworld.com

---
Fujinon XF Lenses
Do you love my work and want to support me? If you're planning on buying camera gear, you can check out above-noted links. Prices remain the same for you, but a small percentage of your purchase value is valued back to me. Thank you!
---
One of the most common questions I hear from people just starting out in photography is, "What program should I use to edit my photos?". There are many free options such as iPhoto, Picasa, GIMP, and other commercial programs such as AfterShot Pro and Pixelmator but the most popular programs are Photoshop and Lightroom. That question is usually followed by another, which seems quite logical, "What's the difference between Photoshop and Lightroom?". While the two programs do share many similarities, and are both widely used by the photographic community, they each serve a unique purpose and are quite different in some very major ways. Understanding what makes them similar, as well as different, can help you make an informed choice when selecting the right software for your needs……

Source: digital-photography-school.com
OKOKOK – or maybe the very worst ;-) … All depends on your preferences and from which perspective you look at it ! I just prefer to spend as little time behind a computer screen as possible & rather'd go out take some PIX ! … Like this one, i found in Buitrago de Lozoya, Spain where there's a great Pablo Picasso Museum: Go on and take a look, if you get a chance, you sure ain't gonna regret it ! Anyway – in this Blog i'd like to share my X-Trans workflow. Yeah I know this kinda topic has been beaten to death elsewhere, but after reading 'em all i developed my own "simplified" workflow & hope it's of some interest to you X-Trans fans out there ! So, before X-Trans life was easy: import images, move some sliders around, DONE ! Then along came Fuji with their ab-so-lute-ly AWESOME APS-C X-Trans sensor – and nothing worked no more ! Even Adobe's latest re-incarnation of Lightroom 5.7 still don't cut it for me: The converted RAW files still often demonstrate the dreaded "smearing effect" on green foliage and other small details …
Source: www.hendriximages.com

---
Fuji X100T
Do you love my work and want to support me? If you're planning on buying camera gear, you can check out above-noted links. Prices remain the same for you, but a small percentage of your purchase value is valued back to me. Thank you!
---
Back in those halcyon days of Photokina, I stood on stage and shot two wonderful models with an X-T1, my images freely flowing through the miracle of USB, tethered to a PC laptop with… Beta software; there were hiccups. The hiccups were eventually fixed. I eventually got rid of those cold sweats and had a wonderful time. All of it was dependent on a PC-only application that was officially released a few months later. Good stuff. But I'm a Mac guy and I was still chomping at the bits… Until yesterday when Fujfilm announced what many of us had been waiting for with bated breath: Lightroom tethering plugins. Yes plural, as in Mac and PC. Folks, for the past 45 minutes I've been playing with a beta version of that plugin and I'm just giddy. I mean, I'd tried everything: Eye-Fi cards with Ad-Hoc network (shudder), the wonderful but limited (for this) Remote app, Lightroom Mobile (nope)… None of these could to the job properly and I had resigned myself to waiting, fingers crossed. I can tell you this: it may be in beta, but it just works. The plugin is installed like any other plugin, the easiest way being to open Plug-In Manager, click Add and navigate to the plugin file. Lightroom will install and enable the plugin right away, no restart required……..
Source: www.laroquephoto.com

---
Fuji X-T1
Do you love my work and want to support me? If you're planning on buying camera gear, you can check out above-noted links. Prices remain the same for you, but a small percentage of your purchase value is valued back to me. Thank you!
---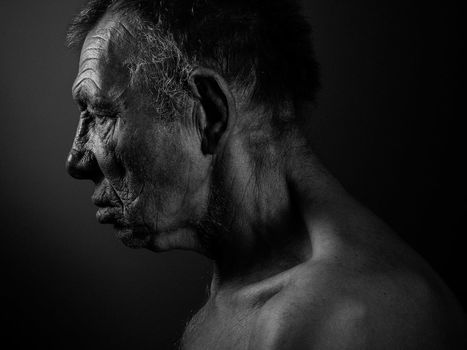 A while ago, I wrote an article on low-contrast B&W conversions with Lightroom. After reading through some of the response the article received I was pleasantly surprised that so many of our readers actually prefer low-contrast look over the ever-popular high-contrast conversions. That is not to say high-contrast B&W photography is in some way inferior, not at all. It is merely the more popular, the more easily accepted sort of look, which is exactly the reason why I saw fit to go against the wave and start with the opposite. Now, ever since I wrote that piece, I've received several requests for a similar article on a high-contrast conversion. This topic is particularly tricky for me since I rarely do high-contrast B&W, but the requests did remind me of one occasion where I was deliberately working towards such a result from the very start. And so, as always, we begin with a photograph……..
Source: photographylife.com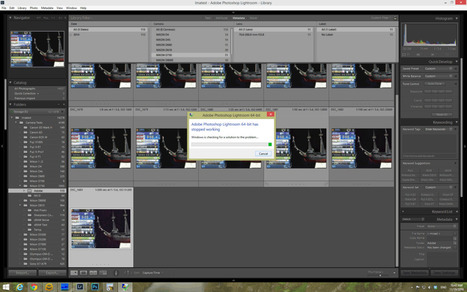 I will be honest, I am not a fan of Adobe as a company. I never liked their business model: their practice of gobbling up competition (sometimes out of fear), their Creative Cloud extortion and their sleazy management that only cares about their next quarter revenues. But most of all, I never liked Adobe's poor software development practices. In my past tech life, Adobe products were always a big pain due to numerous security holes and huge, frequent updates. In fact, Adobe has been notoriously bad with releasing poorly tested software with too many security holes. In 2011, Adobe dominated Kaspersky Lab's top ten PC vulnerabilities list, with "extremely critical" security vulnerabilities that allowed attackers to gain access to computer systems and execute arbitrary code. These security vulnerabilities spanned several Adobe products, which most PCs had at the time and even today: Adobe Reader and Adobe Flash Player. No wonder Apple did not want to support flash in its iOS (which thankfully resulted in the slow demise of the Adobe Flash), since Flash was a very badly written, resource intensive platform to begin with. Although Steve Jobs mostly blamed Adobe Flash for being a PC-era platform, two of the biggest reasons why Flash support was excluded from iOS were in fact related to security and stability concerns……..
Source: photographylife.com
Lightroom 5.7 is now available as a final release on Adobe.com and through the update mechanism in Lightroom 5. This release provides support for additional camera raw file support, new lens profiles as well as a couple of reported bugs.
Features
Updates to Synced Collections:
Synced collections now show a more prominent share button at the top of the Toolbar. This allows you to quickly share your synced collection with friends, family, and clients using Lightroom web (http://lightroom.adobe.com).
Comments and likes left on Lightroom web now sync to the Lightroom desktop catalog. Comments and Likes will be shown in the "Comment" panel for the synced collections.
Images with comments and likes will display a badge icon, indicating that there are comments.  A colored badge  indicates that there are unread comments.
Integrated utility to import images from Apple Aperture and Apple iPhoto libraries into Lightroom:
New Camera Support in Lightroom 5.7
Canon EOS 7D Mark II
Canon PowerShot G7 X
Canon PowerShot SX60 HS
Casio EX-100PRO
Fujifilm X30
Fujifilm X100T
Fujifilm X-T1 Graphite Silver…….
Source: blogs.adobe.com
ACR inkl. "Classic Chrome" film setting for X100T and X-T1 GS