Lightroom


Just for fun, I'm doing a little giveaway here on my blog! As a photographer who shoots both Fujifilm and a Fuji X-E1 digital camera, I've had great interest in emulating the pastel look of overexposed, pro lab scanned Fuji Pro 400H film for my digital work to get cohesive results with both mediums. What began as a personal quest has found its way into my upcoming Pro Set II for Lightroom and ACR, which will be released next week. So, here is the challenge: look at the above images (you can click to see them larger). Then post in the comments what you think each image was shot on, Fujifilm Pro 400H, or the Fuji X-E1 post-processed in Lightroom with one of my new Pro presets.
The first one to guess both correctly wins, and gets to choose between:
3 boxes (15 rolls) of 120 Fujifilm Pro 400H
My new Lightroom & ACR Pro Set II …
See on www.rebeccalily.com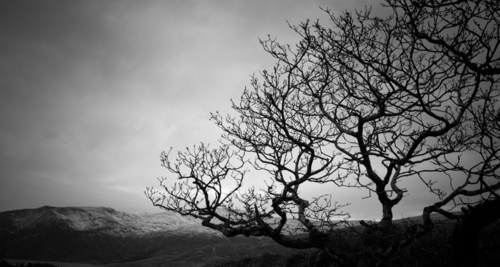 Well it is here, Adobe have released version 5 of their brilliant Photoshop Lightroom photo management and editing software.
I have been using Lightroom from the initial beta and have watched it grow from strength to strength. Just over a year ago I celebrated the release of Lightroom 4 which brought with it considerable improvement in image quality, especially when it comes down to image noise.
Lightroom 5 brings a strong focus on the photographer's workflow and some of the new tools really are brilliant, I suspect even less time in Photoshop as a result of the 'advanced healing brush' alone.
It is now possible to paint out larger areas of an image for correction but the big bonus is the fact you can be much more accurate. For example in this image I had to use a large circle to remove a bird yet the new brush means I can create a smaller circle and heal only the pixels necessary.
The vertical straightening tool is particularly intelligent in auto mode. This image was taken at the bottom of a waterfall at a slightly skewed angle to ensure all of the fall is in the shot. Lightroom was able to bring the wall forward to correct the vertical perspective…..
See on www.flixelpix.com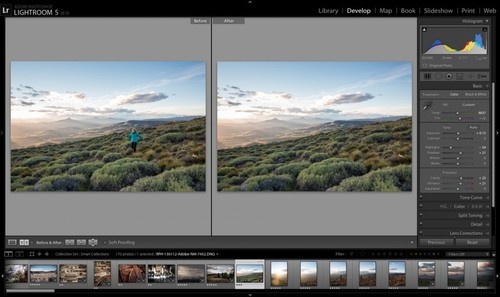 The Lightroom team is proud to announce the availability of Lightroom 5 as a standalone license and as part of Creative Cloud! Lightroom 5 is now available to try or buy on Adobe.com, and as a free update to Creative Cloud members. A number of you downloaded Lightroom 5 beta, and we are thankful for the valuable feedback that you provided during the last couple of months. Thanks to your input on our public forums, we've made more than 400 tweaks since releasing Lightroom 5 beta. It truly was a team effort that we can all be proud of. Thank you. Lightroom 5 has all of your favorite features from Lightroom 5 beta including the Advanced Healing Brush, Upright, Radial Filter, Smart Previews, improved photo book creation, and slideshows that mix video and still images. The final version of Lightroom 5 also contains several new updates including more than 400 bug fixes, the ability to share photos using the Behance Publish Service and an expanded range on the Radial Filter's feather slider….
See on blogs.adobe.com

While it may have taken around three years to do so, Adobe is finally giving a sneak-peek at some high-end photo-editing software for the iPad. The app previewed – which seemed to be quite in the beta stages – would be something along the lines of an iPad equivalent of Lightroom, obviously a bit limited with editing, due to horsepower constraints. Tom Hogarty, product manager for Lightroom, previewed an early prototype of the application on Scott Kelby's The Grid.
There's no promise as to when the app will ship or how it will fit into their current RAW image workflow right now, but for now, I'm sure many – myself included – are happy to see a working prototype. Below is a list spelled out by CNET as to some details Hogarty laid out.
The ability to edit photos taken in raw photo formats, including Lightroom develop-module parameters like exposure, clarity, shadows, highlights, and white balance. • Cloud-synchronized editing so that changes made on a tablet arrive on the same photo on the PC. • The ability to zoom all the way to 100 percent for checking photo focus and details.
Another quote worth noting is in reference to his own, personal desire to be able to sort, flag, and/or reject photos within the app. To this, he said "I spend couple hours computing on the train," he said "I'd love to be able to sort and select images."
Adobe seems to be stepping up their game more and more, especially since the rise of Creative Cloud and seeing their actually working on apps for organizing and editing RAW images on-the-go is another step in the right direction. One possibility I can think of as to how Adobe can minimize CPU strain on mobile devices (which in turn drains the battery faster) is to utilize a feature they're implementing into Lightroom 5, which is "Smart Previews." From our news article on the Lightroom 5 beta:
This feature creates smaller, lossy .DNG images of your full-sized RAW files on your computer, keeping them as previews in a cache of sort.
If they were to include this ability in the application, you could edit a smaller, iPad optimized .DNG and once the photos are uploaded to your computer, the .xmp information could be transferred over to the full-sized image. It's a rather obvious solution, albeit one which Hogarty didn't quite hit on. It will be interesting to see what features make it and what features are specialized for the mobile workflow. It's worth noting the images shared within this article are of the prototype meaning little to no UI design is implemented, which is why it looks much more complicated than we can expect the final product to be whenever it does go live.
See on twoeight.co
Adobe has released the first beta version of their popular photo editing and library management tool – Adobe Lightroom, which now reached version 5. This update includes all the features in Lightroom 4, especially the new cameras added in the 4.4 update. I am a long time user of Lightroom, and have used it as my photo editing tool of choice for both my Canon DSLRs and my new Fuji cameras. I really like the integrated approach Lightroom has for both image library management, keywording, image adjustment (the main photo editing module) and printing or exporting. For me Adobe Lightroom has almost replaced Photoshop, for most of my images. I say almost because some image adjustments could only be done in Photoshop. At least until Lightroom 5.
Important updates:
upgraded spot removal tool (with brush system)
offline images editing
auto-adjustments to straighten photos
new tool: radial gradient filter – the best thing since, well…linear gradients
support for a ton of new cameras, of interest to me being the Fuji X-E1 and X100s
Will I get the Lightroom 5 upgrade? Let's start the beta test……
See on andreinicoara.com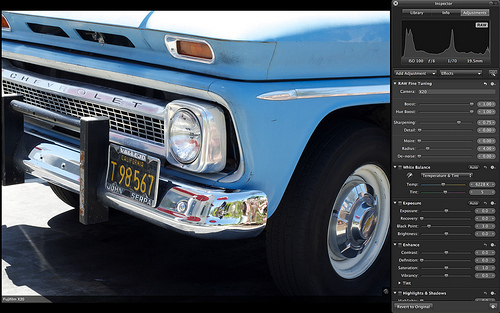 Adobe made a little noise with the release of Lightroom 4.4 and its working closely with Fufifilm to provide top notch decoding of .RAF files from Fujifilm X-Pro1, X-E1, X100S, and X-20 cameras. This lead to some speculation that Apple would be left out in the cold with Raw decoding for X-Trans sensors.
Well, apparently not. Apple today released Raw Compatibility Update v4.05 with support for these very same cameras. So how do these two applications stack up for Fujifilm camera owners?
No image editing was enabled in either application. Files were saved out at the highest export settings. So what you see here is essentially how each application decoded the .RAF files from a Fujifilm X-20 camera. (Imagine how the Raw files from the X100S look!). In my opinion, both applications do an excellent job of handling .RAF files. And the fact that both Apple and Adobe had the RAW updates so quickly after the release of the new X-Trans cameras (X-20 & X100S), says that both are taking these cameras seriously. Well done….
See on thedigitalstory.com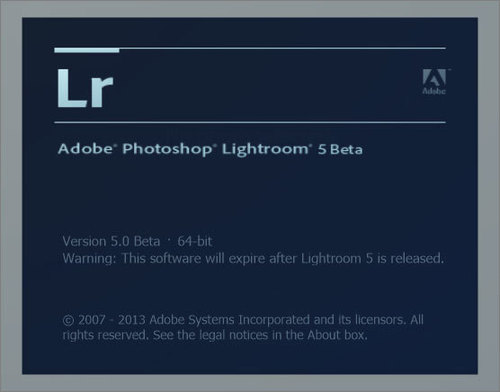 A little more than a year ago, Adobe released its most recent major update to Photoshop Lightroom — the company's flagship photography workflow application — after a two-month open beta program. Today, the company takes the wraps off a beta release of the followup, continuing a tradition of public beta that stretches right back to Lightroom's formative days. The latest Lightroom 5 betabrings several interesting new features, including a radial gradient tool, a more advanced healing brush and a clever automatic perspective correction tool. But for our money, the feature which stands out is support for offline image editing, or what Adobe calls Smart Previews.
If you're one of the many photographers who take advantage of Adobe's license terms allowing use of a desktop and laptop on the same Lightroom license, chances are you've hit a certain dilemma. You're out in the field with the laptop, yet you want to browse your existing catalog and perhaps tweak a few photos — but you've not brought the catalog's contents with you. The laptop drive doesn't have enough storage space for all your photos, and you didn't think you'd need to carry your bulky external drives with you. Or perhaps you're not even using external drives — maybe your catalog is shared across the network from your desktop machine. Either way, you don't have access to the files you need. That's the problem Smart Previews aims to solve. Lightroom 5 public beta can automatically generate reduced-resolution copies of your images on external drives and network shares, suitable for the smaller storage space available on your laptop. And it will let you edit these images just as if the files were online. Of course, some edits won't be meaningful on reduced-res previews. For example, you'll likely want to forgo tools like noise reduction and sharpening, where information at the pixel level is key. However, for many tools such as cropping, tweaking color and so on, that reduced-resolution file will still be enough to get the job done, or at least to get you in the ballpark while an editing idea is fresh in your mind. The clever bit happens when the offline media comes back online — go back into the images, and your edits are applied to the originals automatically. This is very clever stuff, and something we have a feeling many photographers will welcome with open arms…..
See on www.imaging-resource.com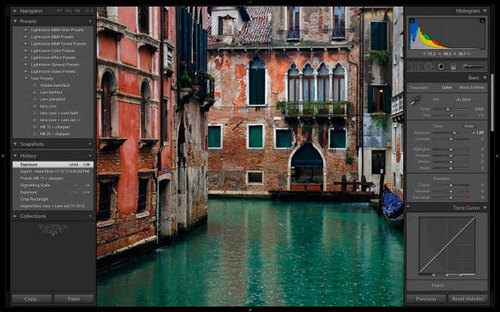 Lightroom 4.4 is now available as a final release on Adobe.com and through the update mechanism in Lightroom 4.  The goal of this release is to provide additional camera raw support, lens profile support and address bugs that were introduced in previous releases of Lightroom. Changes to Existing Camera Support:Lightroom 4.4  includes a correction to the demosaic algorithms for Fujifilm cameras with the X-Trans sensor.
This specifically impacts the following cameras:
Fujifilm X-Pro1
Fujifilm X-E1
Fujifilm X100S
Fujifilm X20
See on blogs.adobe.com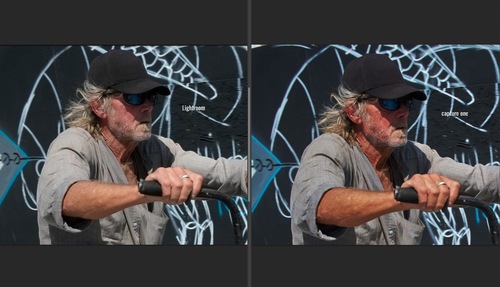 It's been a while since I posted something on my blog. I needed a little break from photography and time to reflect last year! I have been on the road for more than 6 months lately. It was an exciting and fantastic year! I got a contract with a press agency, shot at the Olympics in London, the US-elections and switched my gear from Leica M to Fuji X-100 & Fuji X-Pro1. The x-Pro 1 is not a Leica – honestly I miss my Leica from time to time – but the xPro is a trusty partner in nearly all situations. But there is one thing that I don't like with the x-Pro – working with the RAW files! I used to work with Aperture. But till now they don't support the RAW files of the x-series of Fuji. I hope that this will change with the upcoming Aperture X ! There are so many rumors with Apple releasing the new Aperture X – but I finally came to the point that I am not willing to wait anymore!  With the x-series, I switched from Aperture to Lightroom. I have never been a huge fan of Lightroom – I never liked the interface – but with every software there are pro's and con's. So I tried to make the best of the situation to get along. I have to admit – I have never spend so much time editing my files! Till now, after hours of editing I still don't get the look I want with Lightroom. It really sucks, cause usually I uploaded my Leica DNG files, edited a bit the curves and that was it. You can imagine that I was very excited when Capture Oneannounced the support of the x-files! I downloaded the trial version and I tested C1 for a few weeks. All I have to say – it is such a relief! The RAF files are looking great! The colors, the details & skin tones of the pictures look amazing! Here is a comparison of 2 random shots from Venice Beach last year. RAF files straight out of the camera – not editing at all. The jpegs look great in Capture One, but I have to admit, that I do like the Aperture file a bit more. So finally after months and weeks I came to the decision that I will work with Capture one & Aperture! Capture One – because of the fantastic RAW Converter & Aperture for the interface, the file managing and the plug-In's (VSCO, Nik Software) I use. I know that Capture One is not cheap at all and again I have to get used to another software – but at the end of the day I want to achieve the best result for a picture within a minimum of time. I know it will take a bit of time to get used to Capture One – but there are fantastic Online Tutorials on youTube and everything looks pretty easy so far. I also like that u can switch the interface & tools the way you prefer it. For me – my Odyssee has ended and I feel pretty good with my decision. I hope I could help some of you who are in a similar position but at the end of the day it is a personal question of the preferred look and feel! ….
See full article on nicolestruppert.com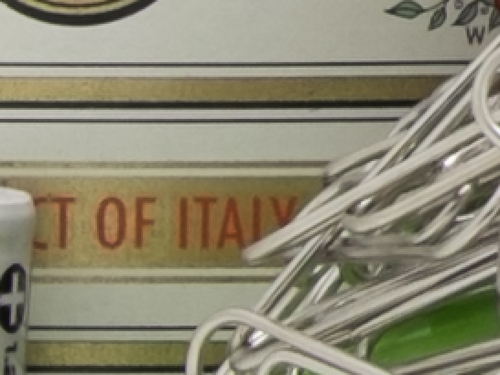 Over the past few weeks, support for Fuji's X-Trans sensor, as found in the X-Pro, X-E1 and the new X100s has gone from minimal to quite extensive. Phase One have for the the first time shipped a product with support (Capture One V7.1) and Adobe (with Lightroom 4.4RC and Adobe Camera Raw 7.4) have improved their X-Trans support. In addition, AccuRaw is close to release as a commercial product.
In previous blog posts (here, here, here, here and here) I've compared the then-current raw developer options, and discussed why demosaicing the X-Trans sensor is difficult. On various photo forums, Capture One has had a largely enthusiastic reception, while Adobe's offering has had a more mixed reception, some praising it, but other complaining of softness, blown blue channels and various artifacts.
How do they really stack up? Let's see: ……
Conclusion – How do they stack up?
Firstly, Adobe's products, even in the new LR 4.4RC/ACR7.4 form, still don't stack up. Although much improved over the previous generation, they still have excessive chroma smearing relative to image resolution.  If you were to select a raw processor purely on the basis of getting the maximum out of your X-Trans based camera, Lightroom wouldn't be it.
The other products are much more evenly matched – in my view, technically they're at the same level, just making slightly different choices as to the trade-off between chroma smearing and resolution that the X-Trans sensor brings with it. AccuRaw has the advantage that you can adjust that trade-off to suit yourself and the nature of the image – e.g., for landscapes you can generally use the "maximum resolution" setting because artifacts won't show. However, AccuRaw doesn't have the features that either Capture One or SILKYPIX have.
So really, it's a choice, and that's a big win for users, and a massive step forward from just a few weeks ago. Nine months ago, my comment on the X-Trans was that with a good raw developer, it was almost as good as a conventional sensor. And "almost as good" is actually mostly enough – practically, with the new raw developers, the difference between a conventional sensor and a X-Trans sensor is small enough to get lost in differences in lens performance, etc. There are now enough good raw developers that most users will be able to find one that works for them.
If the users are the winners here, who are the losers? Adobe certainly haven't covered themselves with glory – they have huge reserves of money and probably the best engineering talent in the business, but don't seem to have been able to apply it. Fuji is also a loser. It's ten months since I first blogger about the X-Trans processor, and so far it's delivered nothing to justify the hype. Finally, the really big losers are the many camera "reviewers" out there that uncritically repeated Fuji's claims about the X-Trans sensor. To their credit, some reviewers did raise warning flags – Sean Reid and Thom Hogan to mention two, but they were the exceptions. So next time you read a camera review, here's a suggestion – take look at what they wrote about the X-Pro when it was introduced, and judge accordingly.
See full article on chromasoft.blogspot.de