Lightroom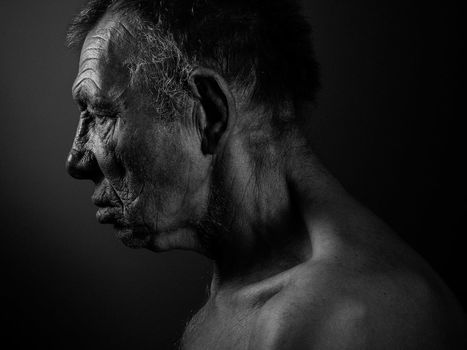 A while ago, I wrote an article on low-contrast B&W conversions with Lightroom. After reading through some of the response the article received I was pleasantly surprised that so many of our readers actually prefer low-contrast look over the ever-popular high-contrast conversions. That is not to say high-contrast B&W photography is in some way inferior, not at all. It is merely the more popular, the more easily accepted sort of look, which is exactly the reason why I saw fit to go against the wave and start with the opposite. Now, ever since I wrote that piece, I've received several requests for a similar article on a high-contrast conversion. This topic is particularly tricky for me since I rarely do high-contrast B&W, but the requests did remind me of one occasion where I was deliberately working towards such a result from the very start. And so, as always, we begin with a photograph……..
Source: photographylife.com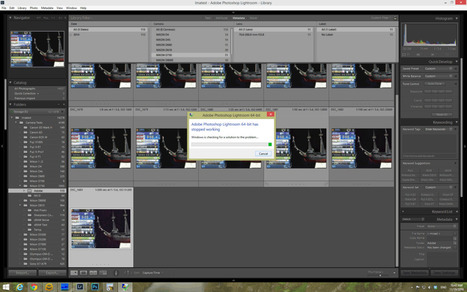 I will be honest, I am not a fan of Adobe as a company. I never liked their business model: their practice of gobbling up competition (sometimes out of fear), their Creative Cloud extortion and their sleazy management that only cares about their next quarter revenues. But most of all, I never liked Adobe's poor software development practices. In my past tech life, Adobe products were always a big pain due to numerous security holes and huge, frequent updates. In fact, Adobe has been notoriously bad with releasing poorly tested software with too many security holes. In 2011, Adobe dominated Kaspersky Lab's top ten PC vulnerabilities list, with "extremely critical" security vulnerabilities that allowed attackers to gain access to computer systems and execute arbitrary code. These security vulnerabilities spanned several Adobe products, which most PCs had at the time and even today: Adobe Reader and Adobe Flash Player. No wonder Apple did not want to support flash in its iOS (which thankfully resulted in the slow demise of the Adobe Flash), since Flash was a very badly written, resource intensive platform to begin with. Although Steve Jobs mostly blamed Adobe Flash for being a PC-era platform, two of the biggest reasons why Flash support was excluded from iOS were in fact related to security and stability concerns……..
Source: photographylife.com
Lightroom 5.7 is now available as a final release on Adobe.com and through the update mechanism in Lightroom 5. This release provides support for additional camera raw file support, new lens profiles as well as a couple of reported bugs.
Features
Updates to Synced Collections:
Synced collections now show a more prominent share button at the top of the Toolbar. This allows you to quickly share your synced collection with friends, family, and clients using Lightroom web (http://lightroom.adobe.com).
Comments and likes left on Lightroom web now sync to the Lightroom desktop catalog. Comments and Likes will be shown in the "Comment" panel for the synced collections.
Images with comments and likes will display a badge icon, indicating that there are comments.  A colored badge  indicates that there are unread comments.
Integrated utility to import images from Apple Aperture and Apple iPhoto libraries into Lightroom:
New Camera Support in Lightroom 5.7
Canon EOS 7D Mark II
Canon PowerShot G7 X
Canon PowerShot SX60 HS
Casio EX-100PRO
Fujifilm X30
Fujifilm X100T
Fujifilm X-T1 Graphite Silver…….
Source: blogs.adobe.com
ACR inkl. "Classic Chrome" film setting for X100T and X-T1 GS
Exactly one year ago, I reviewed the Rebecca Lily Pro Set II for Lightroom. I became interested in these presets because some of them were specifically designed for the Fujifilm X-Trans sensor and at the time, the Adobe software hadn't yet added the Film Simulation Modes for Fuji RAF files. While completely different from Fuji X camera colour rendering, Rebecca's set proved a very interesting alternative that gave a nice and delicate filmic look to digital images…….
Replichrome II includes presets for Fuji™, Agfa™ and Kodak™ slide films. This set contains multiple versions of each slide film, using both Nortitsu™ and Epson™ scanners. Slide films are known for their exceptional color quality and high contrast and are particularly well-suited for landscape, fashion and reportage photography……

Astia 100F™ :: Calibrated / + / – / –
Astia 100F™ :: Noritsu / P / + / – / –
Provia 100F™ :: Calibrated / + / -
Provia 100F™ :: Noritsu / P / + / -
Provia 400X™ :: Calibrated / NoGr / + / -
Provia 400X™ :: Noritsu / NoGr / + / -
Sensia 400™ :: Calibrated / NoGr / + / ++
Sensia 400™ :: Noritsu / NoGr / + / ++
Velvia 50™ :: Calibrated / + / ++ / -
Velvia 50™ :: Noritsu / L / + / ++ / -
Velvia 100™ :: Calibrated / P / + / -
Velvia 100™ :: Noritsu / + / -
E100G™ :: Calibrated / + / -
E100G™ :: Noritsu / + / -
E100VS™ :: Calibrated / L / – / + / ++
E100VS™ :: Noritsu / + / ++
E200™ :: Calibrated / NoGr / + / ++
E200™ :: Noritsu / NoGr / + / ++
Ektachrome 64X™ :: Calibrated / + / ++
Ektachrome 64X™ :: Noritsu / + / ++
Panther 400X™ :: Calibrated / NoGr / + / ++
Panther 400X™ :: Noritsu / NoGr / + / ++
EPP 100™ :: Calibrated / + / -
EPP 100™ :: Noritsu / + / -
P800-1600™ :: Calibrated / NoGr / + / -
P800-1600™ :: Noritsu / NoGr /
Agfa 200RS™ :: Calibrated / Gr / NoGr / + / -
Agfa 200RS™ :: Noritsu/ NoGr / + / -
Agfa 1000RS™ :: Calibrated / NoGr / + / ++ / -
Agfa 1000RS™ :: Noritsu / NoGr / + / ++ / -
Agfa CTX 100™ :: Calibrated / +
Agfa CTX 100™ :: Noritsu / +
Agfa RSXII 50™ :: Calibrated / + / -
Agfa RSXII 50™ :: Noritsu / + / -
Agfa Scala 200X™ :: BW / NoGr / + / -
Scotch Chrome 100™ :: Calibrated / +
Scotch Chrome 100™ :: Noritsu / + …….
See on www.gettotallyrad.com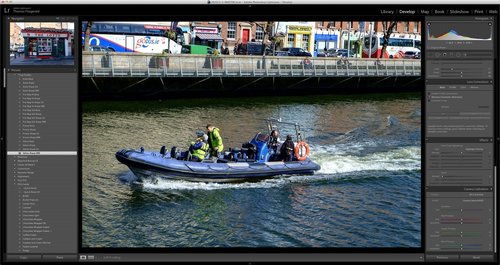 Now that Lightroom has added colour profiles for Fuji's x-series of cameras, you may want to use them regularly in your processing. Rather than having to go down to the calibration menu each time and find the profile in the list (which can be quite long if you have VSCO installed) I've created a set of presets for each of the main profiles. This way you just have to click on the relevant preset. To take it a step further I've added a few variations of each one for common tasks, again to help speed up ones workflow. The four variations are:
Base: Just the profile applied
Sharp: With added sharpening from my Fuji sharpening presets.
Sharp CA: With sharpening and Chromatic Aberration reduction turned on.
Sharp DRE: With all of the above, and some highlight and shadow manipulation as well as some tweaking of the tone curve and clarity for a little extra oomph.
I've just created versions for the colour looks. I haven't done the black and white ones, because personally, I have better ways to make black and white images. These are just workflow tools to help you get started, they're not meant as magical fixes for your images…….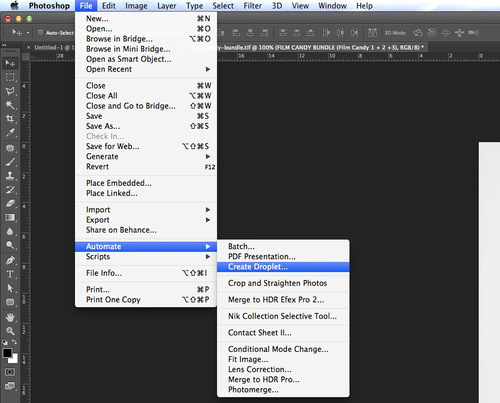 Here's a handy little tip I discovered recently. You can use Photoshop's droplets to make Lightroom Plug-ins. Ok, that might be over-selling it slightly, but, by creating an action in Photoshop and then saving it as a droplet, you can then assign that droplet to work like a plug-in in Lightroom. Here's how I've used it… To start, as part of my on-going quest to get the most out of Fuji X-Trans files, I had been working on a way to clean up the weird edges that Lightroom can give with x-trans files. I ended up with quite a complex photoshop action, which actually works quite well (more on that in a future post) and also adds some sharpening and a few other things. I don't know what made me think of trying it as a droplet, but I'm glad I did. Anyway, the process is pretty simple, so here's how to do it. In this example I'm using another action I created, for sharpening 24mp images……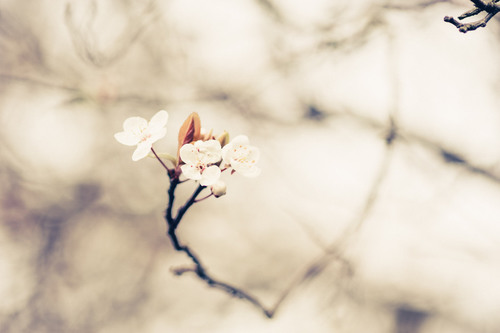 Film Candy was originally developed for Aperture, and there have been three versions. I've been getting requests for some time to port them to Lightroom, and it turned out to be more difficult than I first thought, however I think the result was worth the wait. The original Aperture versions were small preset packs containing a few presets each. Film Candy for Lightroom combines styles from all three of the original Aperture versions, and creates similar looks for Lightroom. Unfortunately though, because of the differences in both applications, it's not possible to get the looks exact, and so they are instead based on the same ideas rather than exact duplicates. The Lightroom version also contains the ToolBox that isn't in the Aperture Version. Incidentally, I'm also working on porting Quick Lux and Monolith to Lightroom too. Getting the Lightroom version ready and available for sale took quite a bit of work, as it involved, not just creating and testing the presets, but also writing the documentation, and also setting up a new store and e-commerce system. By the way, If you're wondering what the name is all about, it started as kind of a joke, It was the idea of candy you get when you go to the movies. As development progressed I started using various types of sweets (as we call candy here in Europe!) as codenamed for the various presets I was working on, and the idea stuck. Thus "Film Candy" was born……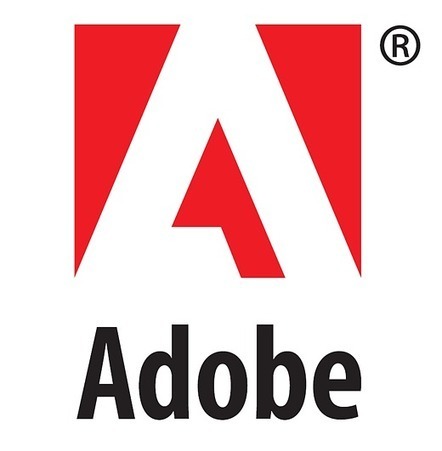 Adobe has announced the final versions of Camera Raw and DNG Converter 8.3, along with Lightroom 5.3. Different versions for ACR 8.3 are available for Photoshop CC and Photoshop CS6 – both from Adobe.com and through the update mechanisms in the software. DNG Converter is available for free for users of older versions of Photoshop. The latest versions brings support for 20 cameras, including the Nikon Df and Nokia Lumia 1020 that weren't in the release candidate versions.
The latest version becomes the first to offer camera color profiles for Olympus cameras.

Press statement:
Newly added support for Tethered Capture in Lightroom 5.3
Canon EOS Rebel T4i / EOS 650D / EOS Kiss X6i
New Camera Support in Lightroom 5.3
The following new cameras are now supported:

Canon EOS M2
Canon PowerShot S120
Casio EX-10
Fujifilm XQ1
Fujifilm X-E2
Nikon 1 AW1
Nikon Coolpix P7800
Nikon Df
Nikon D610
Nikon D5300
Nokia Lumia 1020
Olympus OM-D E-M1
Olympus STYLUS 1
Panasonic DMC-GM1
Pentax K-3
Phase One IQ260
Phase One IQ280
Sony A7 (ILCE-7)
Sony A7R (ILCE-7R)
Sony DSC-RX10
See on www.dpreview.com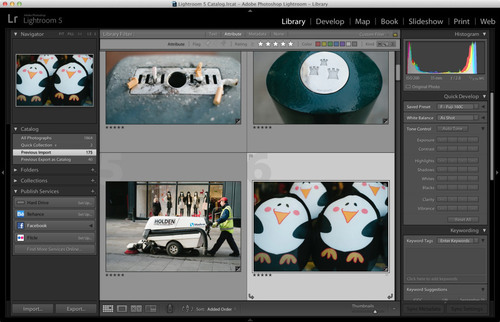 Despite the fact that I'm probably best known for my Aperture work, I actually use Lightroom a lot. In fact, It's pretty much my main tool now that Aperture has only seen minor revisions for nearly three years. I really like Lightroom but there are lots of little areas where eI think it could do with some improvement. I've been keeping a list of things I'd like to see as an ongoing note in Evernote, and it's getting quite large, so I thought I'd share my thoughts. Just so there's no misunderstanding, I'm not criticising the software. I'm also not really talking about big features, or major changes, but just some little things that I think would help with the workflow significantly. Well, in my opinion anyway. I'm sure everyone has their own views as to what improvements Lightroom should have, and I'm sure there could be lots of heated discussions, but for now here's my thoughts…..