Mike Kobal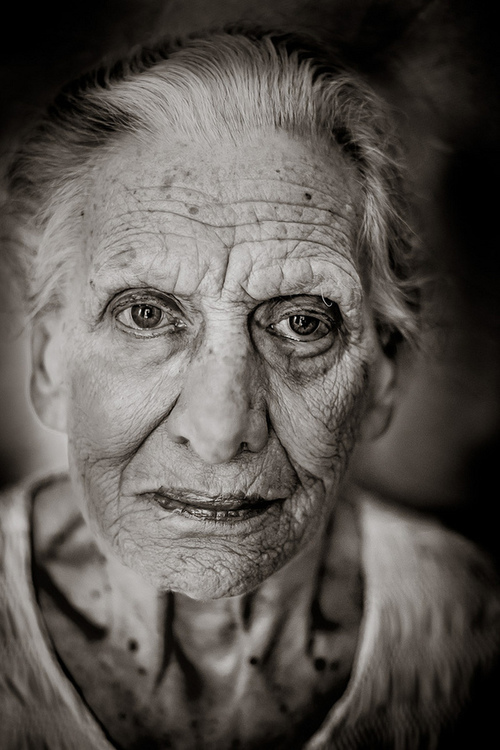 It only took a few days for the Fuji X-E2 to become my favorite ml camera. Hey, some couples get married the day they meet, it happens! Small refinements and little improvements that don't necessarily look spectacular on paper but do translate into a noticeably better shooting experience in the field. The X-E2 matured into a serious photographic tool. Fuji's XF lenses are fantastic but like many who are considering a ml system I have a few third party lenses I would like to use. Manual focus can be a real pain and slow things down considerably. Check out the video for a quick summary of improvements I consider reason enough to upgrade and split focus in action with the Nikkor 50mm 1.4…..
See on www.mikekobal.com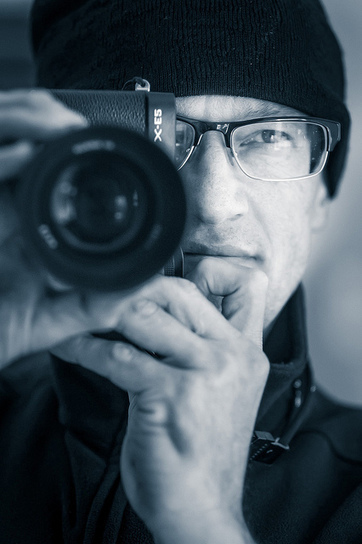 …. only one and thankfully this is something Fuji can fix with a future firmware update: I miss the view mode button, however, not as terrible as anticipated because of the quick response time in eye sensor mode. Still annoying to be forced to go deep into the menu to change between EVF and LCD. Jesus. What were they thinking…..

This might finally be the camera I have been waiting for, fast, small, lightweight, unobtrusive. Personally, I think the X-E2 is one of the best examples of the form follows function principle. I am seriously considering giving up high speed sync and the inaudible shutter in favor of interchangeable lenses. And it is black. Hmmmm. Only time will tell, for now I am planning to keep mine  Check back by the end of the week for an update with images! …..
See on www.mikekobal.com
2013 is an exciting year for photographers. The race amongst camera makers continues. Competition is good, it accelerates innovation, keeps pricing somewhat sane and gives us plenty of choices. The last thing we need is a single company monopolizing the market. Without healthy competition, two of my favorite, most amazing cameras probably wouldn't exist, the Fuji X100s and the Ricoh GR. I love walking the streets of NYC, observing the flow of life, one of my favorite things to do when I am not on assignment. I find it relaxing and it keeps me alert at the same time. I am addicted to it. This addiction got a lot worse or better?  since I acquired the Fuji X100s and the Ricoh GR. I have been shooting with these two cameras since the day they were released. I love the X100s and the GR, like for many, these cameras have rekindled my enthusiasm for photography just like I remember it from the film days. Every time I reach for either the X100s or the GR I have a smile on my face, like a kid picking up one of his favorite toys. The X100s is a "positive camera" or a "people friendly camera", it doesn't scare the one being photographed…..
See on www.mikekobal.com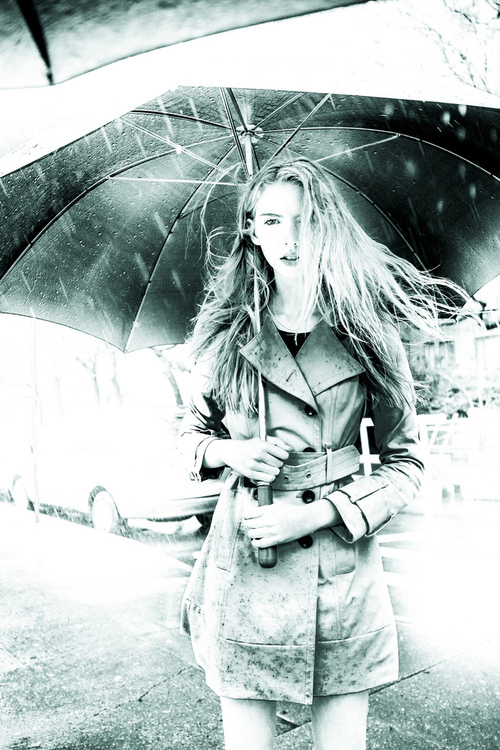 Once "Newness" wears off, our judgement tends to be more level headed. The loss of gear euphoria also occurs when I get my hands on a new camera or lens during a model shoot or an assignment. Because at the end of the day it is about the pictures and not the camera ….
I was pleasantly surprised when a good friend of mine came by early to drop off his brand new X100s (and he left with one of my D800E's) as I was in the middle of prepping for the shoot with Stephanie. I checked the battery, it had three bars and decided to give it a try right away. Already familiar with the UI from my X-E1, the X100s felt like an old friend. We started with head shots on a white backdrop. I was really itching to take the X100s outside but the weather was nasty. Counting on Stephanie's ambition to become a super model (in case you didn't know, we don't just call them super models because it sounds good) I dared to ask her if she would mind to take a few shots in the rain. Stephanie agreed and was excited to try something different. I hope you enjoy the shots!
See more pictures on www.mikekobal.com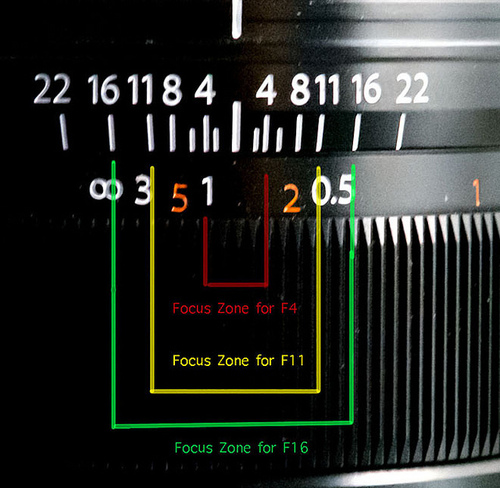 This is a quick guide on how to set up your Fujifilm X-E1 for general street photography: Amazingly easy with the 14mm, since all we have to do is switch to manual focus mode, and check the "zone of acceptable sharpness", indicated on the DOF scale for the chosen aperture. This caused confusion because the digital indicator does not correspond to the markings on the 14mm and some of you emailed, wondering if you were reading the markings incorrectly. For a given image format, depth of field is determined by three factors: the focal length of the lens, the aperture and the camera-to-subject distance. On the Fujinon 14mm, at F16, when focused near the 1m mark, the markings on the lens barrel indicate an acceptable focus zone from infinity to approximately 0.5m. This covers quite a range and I found it to be a realistic estimation of what I consider "sharp enough", your mileage may vary, since the acceptable circle of confusion varies relative to the amount of magnification of your image. The digital DOF indicator shows a much shorter zone when focused near the 1m mark, from about 0.75m to approx 2.5m. (If you are super critical or make huge prints or projections, this might be the scale to go by) which corresponds roughly to the f8 on the lens barrel. When shooting with the 18mmat f5.6 for instance, I found the DOF indicator very conservative and in general assume when focused around the 3m mark to get everything from 2m to approx 5m in focus, the digital scale indicates about 1/2 of that. The only gripe when zone focusing on the 18mm is the lack of a focus lock, see the image below for my solution:) It is very easy to accidentally turn the focus ring and ruin your capture, the rubber band holds the focusing ring in place. Not a problem on the 14mm, since we can check the focus setting right on the lens and don't have to look at the LCD or through the EVF, which allows us to set focus BEFORE we lift the camera to frame the shot. The way Fuji implemented manual focus, in addition to the small size and light weight, makes the Fujinon 14mm a real winner in practical shooting situations…..
See on www.mikekobal.com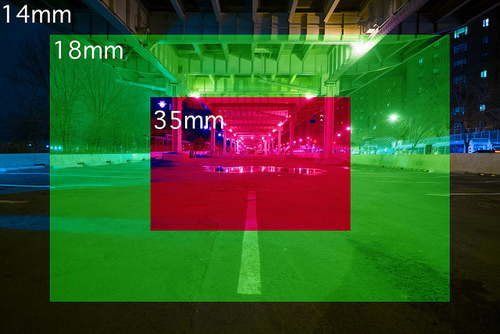 Here is the angle of view comparison you guys asked for  Fujinon XF 14mm, Fujinon XF 18mm, Fujinon XF 35mm.

See on www.mikekobal.com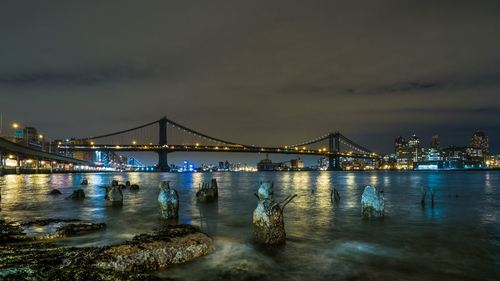 It finally arrived  I got mine from Adorama. The Fujinon XF 14mm F2.8 R is the first Fujifilm lens featuring a mf/af clutch mechanism with a depth of field scale. (the first one out of the blocks was the Olympus 12mm, click here for my impressions shooting with the Olympus). A very useful addition, especially on a wide angle lens. There are two major advantages when we can prefocus a lens properly, a) minimizing shutter lag and silent operation (no AF motor sound) and b), confirmation of focus zone, especially important for interior/architecture and group shots. Af performance is bit of a mixed bag. The first time I got my hands on this lens it seemed to focus faster then my 18mm f2. After shooting with it for a couple of days however, I found AF speed to be right in between the 18mm and the 35mm. It sometimes struggles in extreme low light, just like the 35mm (latest firmware installed for all lenses and body). The 18mm is still the fastest focusing prime with the best low light focus acquisition in the Fujinon line up to date. Let's remember the 14mm is a high performance, almost perfectly corrected aspherical super wide and not a low light monster. The sharpness and detail rendition is incredible at 2.8 and it gets better when we stop down a bit, especially the boarders sharpen up nicely. Nonetheless, I expected af speed to be a bit faster. Capable of achieving insane depth of field when zone focusing: This is where this lens really shines, incredible depth of field already at f4 and it is possible to get everything "in focus" from 5 feet to infinity, the hyperfocal distance extends with smaller apertures. At f8, everything will appear "in focus" from infinity to about 2.5 feet. This feature makes the Fujinon 14mm the King of Kings (Kaiser) in the modern ara of sensible lens design. I hope you enjoy the photos-everything was shot with the Fujifilm X-E1 and 14mm, I will update this post after a week of shooting ….
See more pictures on www.mikekobal.com
A few random twilight and night shots captured with the Fuji X-E1, the Fujifilm 35mm f1.4 and 18mm f2. When my favorite all-round camera, the Nikon D800E remains shelved due to weight and size (crazy good refurbished Nikon deals, including D600, D800, click here), I reach for the Fuji X-E1, a serious lightweight alternative. I admit, shooting without an AA filter can be very addictive
See more pictures on www.mikekobal.com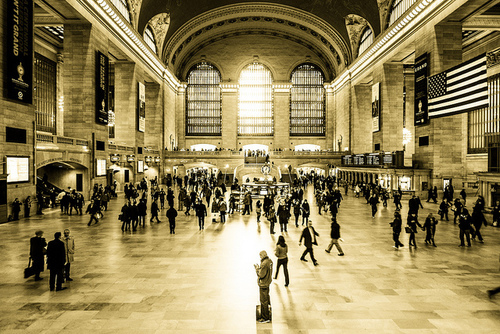 "Will it be wide enough or should I wait for the 10-24mm OIS f4?" This is a good question. I paired the Tokina 11-16mm with the Fuji X-E1 and went to Grand Central Station.
It is impossible to answer this question and give a satisfactory answer for everyone. It will mainly depend on how you plan to use it and your subject matter. I for one am very excited about the Fujifilm 14mm F2.8, not because I think it is an ultra wide angle, by current standards it certainly is not, but I find the angle of view very appealing and I like the idea to have a depth of field scale for hyperfocal distance settings. And what we have seen so far from Rico Pfirstinger's first tests, distortions are not a problem at all, the 14mm appears to be a stellar performer! The Tokina 11-16mm is probably the best ultra wide angle zoom currently available for APSC sized sensors. Cinematographers are spending big bucks on having it converted to PL mount. The reason? Minimal distortions at every focal length and constant aperture value.
Kudos to Fuji for bringing us an almost distortion free 14mm prime , nothing is more frustrating then trying to correct complex, mustache style, barrel distortion during post-processing, especially when shooting interiors.
As for difference in angle of view, compare the two shots below, at 14mm (21mm equiv. FF) angle of view 89 Degrees, at 11mm (16.5mm equiv. FF) angle of view 108 Degrees. On ultra wide zooms like the Tokina 11-16mm and the Nikkor 14-24mm I find myself usually at the widest end. A notable exception is the Canon L 17-40mm, because it covers true super wide to normal on a FF sensor. The Tokina 11-16mm is a big and heavy lens, especially when mounted on the Fuji X-E1. I found it produced fantastic images and mf wasn't a problem due to the brightness of 2.8. If you can't make up your mind about the Fujifilm 14mm, here are a few things to consider:
Pros:

"distortion free" prime
 fast 2.8
fast AF, MF with depth of field scale for hyperfocal focusing
smaller and lighter then a high quality ultra wide zoom
Cons:
not really ultra wide
the lack of zoom could be a problem in a confined space
wide is never wide enough
image stabilization (this is debatable on an ultra wide, but can come in very handy shooting dark castles/churches)
If you happen to own a Tokina 11-16mm for a different system it might be worth spending approx $25~30 bucks for and X-adapter, it might save you lots of cash! Do a search on Ebay. I will be getting the 14mm not as an ultra wide zoom replacement but as an alternative to the 18mm when I need something wider. I really hope this lens won't be too heavy, lots of glass in there
See full article on www.mikekobal.com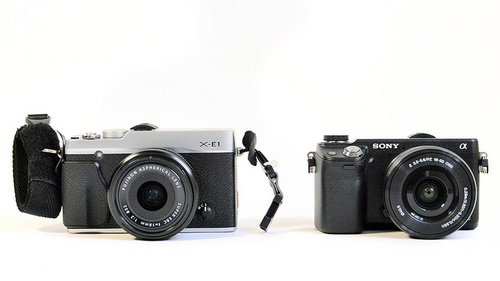 Better late then never. I finally had the chance to play with the Sony Nex 6 and the new collapsible 16-50mm kit lens. First thing I noticed was the size of the lens, retracted, it is about the same size as the Fujinon 18mm f2 and looked proportionally "correct" on the Nex body. There was no time for an in depth comparison between the Fuji X-E1 since I only had the camera for half a day. Instead, I will try to summarize my impressions of both cameras…..

As a purist with no interest in video, the choice is easy. Fuji X-E1. Anyone serious about video, the Nex 6 is a no brainer. I hope this helps some of you to make a decision. PS: I was also interested to find out how the 16-50mm collapsible lens performs, esp when compared to Sony's monster flagship 18-200mm and managed to shot a quick test. Should have it up in a couple of days.
See full article on www.mikekobal.com