Ming Thein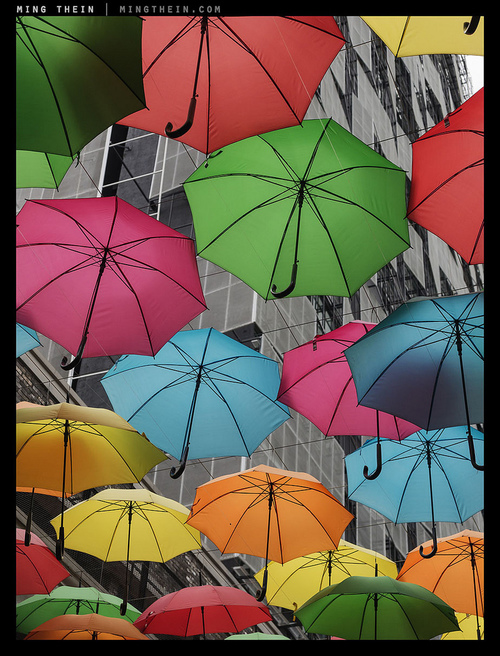 Since the beginning of the medium – supposedly the view from Niepce's window in 1826 or thereabouts – we have been chasing more. More is supposedly better. More of what? More of everything: resolution, clarity, size, maximum aperture, focal length, width…anything that can be quantised. It is arguable that the sufficiency was achieved for the capable photographer quite some time ago; what's more interesting is that sufficiency has also been met and far exceeded within the reach of the typical consumer, too. And I think finally, several years afterwards, people are beginning to realise it, too. So: where does photography go from here?……
See on blog.mingthein.com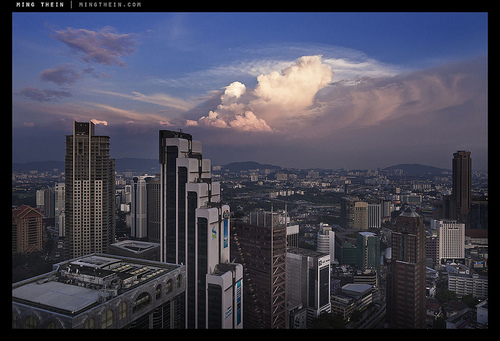 In the previous article, we looked at some of the fundamental principles of landscape photography. Today, we're going to question more of those assumptions and see how those principles apply equally to a very diverse range of subjects. Let's start with what is, on the face of things, a fairly obvious question: At what point does a landscape turn into a cityscape turn into architecture turn into urban reportage/ flaneur photography? If you have an expansive natural scene with one remote house on it, is it still a landscape? I think nobody would argue with you on that one. Two houses? A small town? Maybe it's a question of scale, or visual dominance? What about a physically small scene with predominantly natural elements – that's a landscape, surely. But what if the scene is man-made with merely the inclusion of natural elements? I'm sure a carefully-planned Japanese garden is definitely landscape material. Regardless of the answer, I think we can all agree that the lines become increasingly blurred……
See on blog.mingthein.com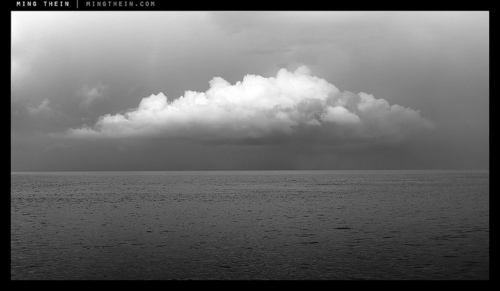 I'll be straight up honest here: I'm not known as a landscape photographer. Far from it, in fact. But that hasn't stopped me from experimenting, and as we all know, experimentation is the key to artistic development and evolution: applying what you learn in one discipline to your others can result in something unique, and vice versa. I think the relationship between landscape, cityscape and architectural photography is pretty obvious. Might I approach a watch or food plating as a landscape in future? Why not! Or treat a landscape as an abstract? Certainly. Let's start – as usual – by throwing the rule book out of the window. Warning: I'm going to make some people very angry here. Forget the rule of thirds, fifths, golden proportion, whatever – if your subject doesn't fit the composition, it doesn't fit. And there's simply no way the rule of thirds can apply universally across multiple aspect ratios; a square will have very different balance properties to a 16:9 cinematic…..
See on blog.mingthein.com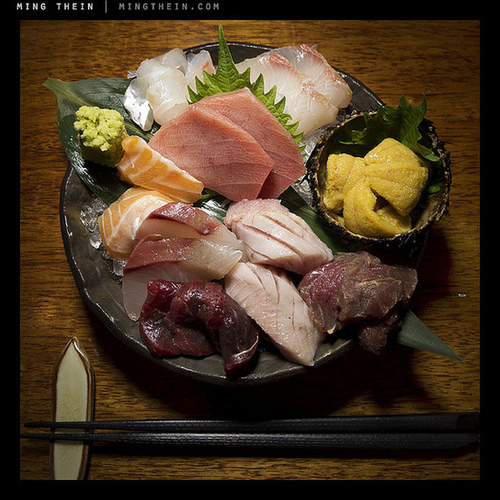 My earlier article on why we photograph led me to spend a little more time thinking specifically about what it is about the photographic process that is enjoyable. It seems that it's engaging on many levels – firstly, there's the anticipation of buying new equipment, and continually pursuing gear – I suppose you could call that the 'collectors' itch'. As much as I see cameras as tools, I admit there's a certain satisfaction in finding, acquiring and owning/ using something rare; the F2 Titan, for example. Like every other accessory or object we choose to use – it signals something about the tastes of the owner. (There's also the ego-stroking fact that it promotes jealousy amongst other photographers, but I'm going to ignore that and say it really is all about the image. Then there's the simple tactile pleasure of handling some of the objects and paraphanelia associated with the hobby – I'm talking about things that go beyond cameras and lenses, though these are certainly the two main categories; but tripods, flashes, bags, filters, grips, cases, straps…the list goes on. There's a reason why cameras like the Leicasonics and [Hasselblad Lunar] make some sense even if they are just rebadged/ redesigned base cameras; it's the materials and tactile feel. I doubt you could say a basic, entry-level DSLR is an especially nice thing to use – frankly, it's soulless – but to somebody coming from a compact – the sound and feel of a real shutter is a significant improvement on a recorded noise, or nothing – at least until they realize that stealth and silence are golden, and then we go back around in a circle again in search for the smoothest, most quiet shutter available. Personally, I still like the feel of a good mechanical shutter…
See on blog.mingthein.com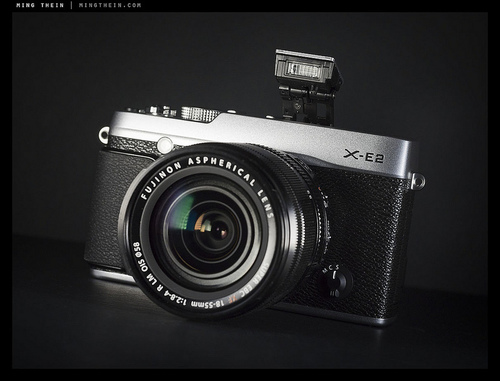 The Fujifilm X-E2 is a welcome update to last year's popular X-E1. The camera takes the innards of the X100s and puts them in an X-mount body; it isn't the X-Pro2 that a lot of users were hoping for, but it's a significant enough update – for those who had issues with AF speed at least – to warrant serious consideration. In fact, I was sent a list of 61 improvements the X-E2 carries; some new to the camera, some inherited from the X-M1 and others from the X100s. I personally have had a rather inconsistent experience with Fujifilm products; on one hand, I absolutely love their films – Acros is my mainstay in all formats – but was left highly expectant and then disappointed by several cameras, first the original X100, then the X-Pro1, the XF1 and finally the X20. These are cameras I wanted to love, but found lacking in several areas; ultimately, I landed up with M4/3 as my compact system choice due to maturity of cameras and lenses. Many have asked why I don't seriously consider the X system; I was offered a pre-production prototype by Fujifilm Malaysia, and I cleared a few days in the schedule to seriously revisit the system….
"All in all though, the X-E2 is a solid upgrade from the X-E1 and lower spec X-mount cameras and quite possibly the best X-mount camera yet; one hopes that Fuji will fix the shutter button, and continue their track record of useful firmware updates to address some of the operational speed issues" – Ming Thein
See more great sample shots on blog.mingthein.com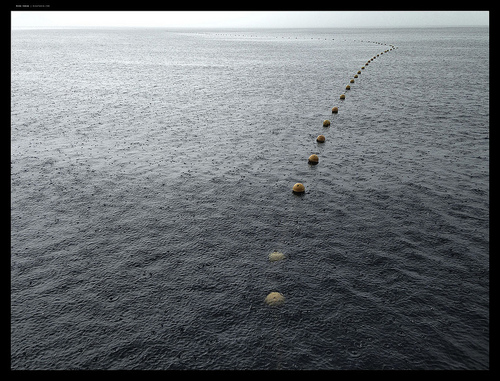 Here's a provocative question: is this image art? Why? Why not? Have a think about this carefully, for a moment. Today I'm going to crack open the lid of one of the biggest cans of worms in the whole of photography, peer inside, give you my 1.53 cents* and try not to fall inside.
*Devaluated from two cents since 2009 due to underdeclared inflation, quantitative easing, foreign debt and other economic screwups

Perhaps the biggest struggle photography has faced historically as a medium is to be taken seriously as an art form. I'd say it's only in the last couple of decades that the results at auction have been able to hold their own against traditional art forms; even if a good chunk of us don't understand why – myself included. (I'm probably not the only one thinking of Andreas Gursky here.) Yet we don't have photographs insured for hundreds of millions of dollars, or exhibited behind bulletproof glass, or even the subject of exciting art heists – let alone Hollywood movies – why is this? ….
See on blog.mingthein.com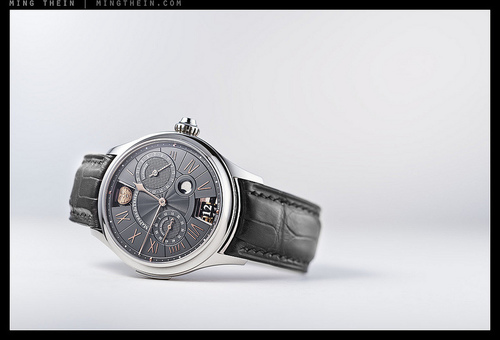 An image like this requires a surprising amount of work: I've already talked about the mechanics of lighting horological images in this three-part series (beginning here). To be honest, I originally intended to photograph the set up and other b-roll for another on-assignment post, but the simple reality is that I'm usually so busy on the shoot that I just don't have the time. Instead, I'm going to talk about the amount of work that goes in behind the scenes. There's about half an hour of setup for the lighting gear for the first image, a few minutes of tweaking, and then you're ready to go. But before that, there's also about half an hour of cleaning and dusting for each watch; you want to remove as much dust, fingerprint oil etc. as possible to miminize retouching time. It's especially important for any surfaces where this really shows, such as polished cases, antireflective coatings on crystals, and any case seams. An antistatic brush and blower completes the job…..
See on blog.mingthein.com
Whilst it would be impossible to cover absolutely everything you need to know to be proficient in photography in a single article, the aim of today's piece is to provide the amateur to hobbyist an idea of the things to keep in mind in order to be able to focus on producing images. It's something that's been quite frequently requested in the past few weeks – perhaps a sign that my reader base may be shifting somewhat – so I've decided to take a crack at it in a way that makes it both accessible yet still somewhat relevant for the more advanced photographer. Where applicable, the section header links to a more detailed article. I'll approach this from a in the same sequence as I'd normally deal with my own photographic workflow, in a sort of annotated checklist format.
Planning the shoot
Reconnaissance matters: although you can shoot anything with any lens and camera, it's not going to help you if you're going birding with a fisheye. Sometimes it's worth checking flickr or other communal image sources to see what other people have shot in the same location. I'll do this but not spend a lot of time on it because I don't want my perception to be pre-influenced by what I've seen in others' work; however it does give me a good idea of what to expect.
Ensure you have enough supplies and spares: fully charged batteries, empty memory cards, cleaning cloths etc.
If it's outdoors, time of day matters. Whilst it's perfectly possible for you to just go and see what's there, I'd recommend at least finding out which direction the sun is going to be shining in (or how much artificial light there is). No point going if the attraction you want to see is going to be completely in shade…….
See on blog.mingthein.com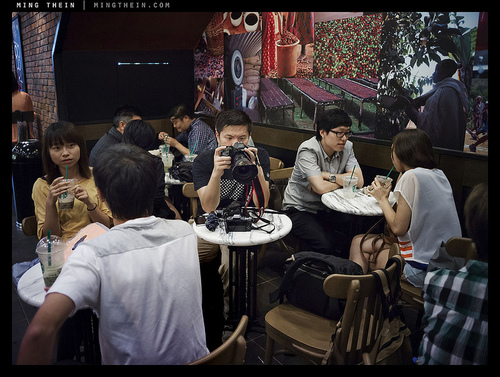 Frequently asked, but rarely answered is the question of what makes a good photograph; rarely, if ever, asked is 'what makes a good photographer?' In the first place, does it matter? I think the answer is yes, both because of the importance of self-assessment in the grand scheme of things if you want to continually improve as a photographer, and because we can all benefit from a goal to aim for. Obviously, the answer to this question is going to depend very much on the type of photographer you want to be; being loud, brash and in-your-face might serve you well as a paparazzo, but it's almost certainly going to result in early retirement if you're a war photographer. However, before examining those details – and I'm only going to write on the genres of photography I'm somewhat familiar with (please feel free to weigh in under the comments section if you have any further thoughts or experiences to share) – there are definitely some general traits that are beneficial to all photographers, and we'll examine those first…..
See on blog.mingthein.com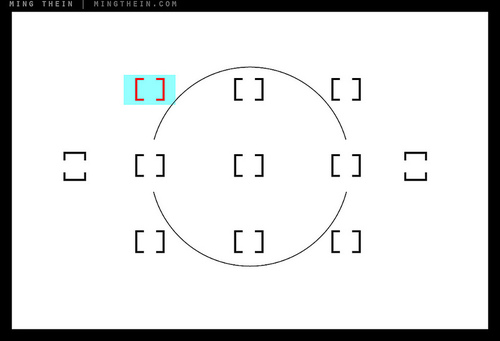 With that background out of the way, let's look at how the various metering options work, and what typical situations they might best be deployed under. Cameras typically have three options, or some variation upon that. Within these options, it's also usually possible to fine tune various aspects of the meter's operation. I'm going to leave out handheld meter operation since this is something that's almost never encountered today. An important point to note is that all meters can be fooled by situations of uniform luminance, so don't trust the readout blindly. Remember, meters function by averaging the entire evaluated area out to middle gray; this means if your evaluated area is meant to be black or white, you're going to need to add or subtract some exposure compensation. For predominantly light/ white scenes, you need to add; for dark scenes, subtract. This holds true for every one of the different metering methods detailed below.
Average
The simplest form of metering evaluates the frame as a whole, and tries to expose it to middle gray – under the assumption that there will be shadows and highlights, but these will average out. Seldom used today because you will almost always require exposure compensation (making it unsuitable for the point and shoot crowd which constitutes most of the global camera market), but has the one enormous advantage of behaving predictably under every situation.
Spot
The simplest form of meter is the spot meter. This evaluates luminosity at the desired point only, ignoring everything else in the frame. There are two important things to be aware of with a spot meter: the location and size of the spot. The metering spot's location is either in the center of the frame, or tied to the selected or active autofocus point; the logic there is that you would typically want to ensure your subject is both in focus and properly exposed. Variations on the spot meter include types that are biased for highlights or shadows – i.e. you meter a shadow or highlight and it doesn't turn out over or underexposed. Don't forget to add appropriate exposure compensation
…..
See full article on blog.mingthein.com