Ming Thein
See on Scoop.it – Fuji X-Pro1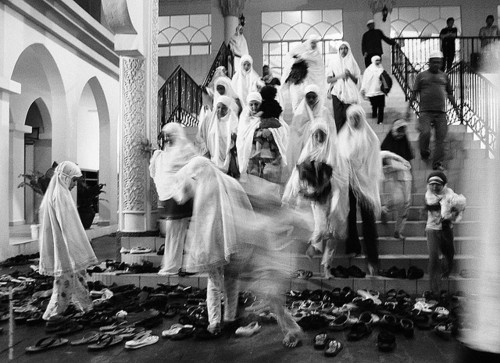 This article was originally posted in a series of 10 mini-exerpts back in the very early days of the site; Google Analytics tells me that it was hardly viewed, which is probably a shame – so I've re-packaged, updated and re-presented it again here as a monster all-in-one reference. Enjoy. MT
See on blog.mingthein.com
See on Scoop.it – Fuji X-Pro1

Most modern cameras offer different image sizes in-camera, though all they really do is crop the top and bottom or sides. There are a few digital cameras that have sensors bigger than the lens' image circle, which allow the diagonal angle of view for a given focal length to be maintained when changing crop; the main one of these is the Panasonic LX series of cameras. Put one of these on a tripod, slide the aspect ratio switch on the lens barrel and you'll notice that the horizontal field of view gets wider than the 4:3 option, even though this is the native aspect ratio of the sensor. (It also means that you don't suffer as much of a resolution decrease as you'd expect when changing aspect ratios). There is no point in shooting in another aspect ratio if all the camera does is throw away the extra pixels; you're better off capturing as much information as you can at the time of shooting and then deciding later what crop would work best (assuming, of course, that you didn't compose correctly at the time.)

See on blog.mingthein.com
See on Scoop.it – Fuji X-Pro1

Your plane of focus determines more than just what's sharp and what isn't: it directs the eye of the viewer to the subject, too. The shallower your depth of field, the more exaggerated this becomes – to the point that with a very shallow DOF lens, a close subject and far background, you really won't be able to identify what the background actually is. All the more important that you choose the right plane of focus, then….
See on blog.mingthein.com
See on Scoop.it – Fuji X-Pro1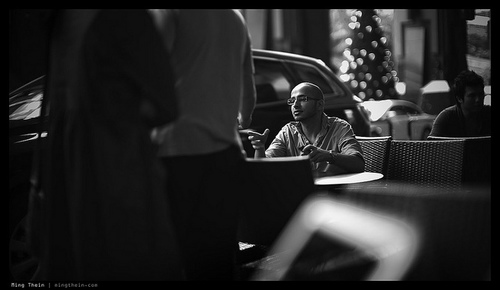 Street photography is a genre that every photographer will try at least once in their career. Its broad appeal stems from the fact that you can do it anywhere; there's a human element to the images that captivate the viewer, and if done well, can make for some extremely arresting images. However, it also requires balls. You have to get close enough to your subjects; and with people, invading personal space is uncomfortable (and possibly hazardous to health) for both photographer and subject. There's a slight snobbishness about shooting with a longer lens, too – it isn't seen as being hard core enough. In fact, these days, it seems if you're not at f8, hyperfocal distance and sticking your camera and flash right up to somebody's nose, then you're not really doing street photography.
See on blog.mingthein.com
See on Scoop.it – Fuji X-Pro1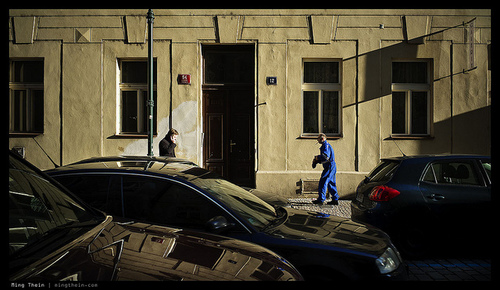 Beginners: Ever wonder why your photos don't look 'professional?' Amateurs: ever wonder why you lack consistency? Pros: Ever wonder why you lose your edge or drive? Wonder no longer. This article deals with some of the most common oversights by photographers of all kinds, and how to avoid them.

See on blog.mingthein.com
See on Scoop.it – Fuji X-Pro1

From day one, I was told by every serious photographer two things: one, don't delete anything because opportunities never come twice, but storage is cheap; two, shoot raw, and keep your raw files somewhere in an archive. Or at very least, keep your original jpegs if your camera doesn't do raw. I only recently started doing the former: I keep all of the raw files from a commercial shoot, and then send a contact sheet off to the client to let them pick the ones they want retouched – usually between 10 and 50%, per whatever the commercial agreement was. The rest stay in the archive in case they come back later and want to license additional images, or I need to composite in bits during the retouching. For my personal work, I cull ruthlessly – the rationale and the methodology was previously covered in this article.

See on blog.mingthein.com
See on Scoop.it – Fuji X-Pro1
After the series of articles on color and B&W – and of course the M-Monochrom review – I got a huge number of emails asking about my workflow for B&W conversion. I originally tried to put this post into a conventional text and image format, but gave up shortly after I realized it would be impossible. Instead, have a video! I don't claim to be any good at video production (forays into this are are another topic for another day), but I think this should give you a good idea of how it all comes together. Excuse the lousy sound, that bit I still haven't quite gotten figured out yet. I suppose I need some collar mics or something – the equipment buying never ends…
——————————————————–
This workflow works also great with the X-Pro1 :-)
Thx Ming for sharing and I like your great blog!

See on blog.mingthein.com
See on Scoop.it – Fuji X-Pro1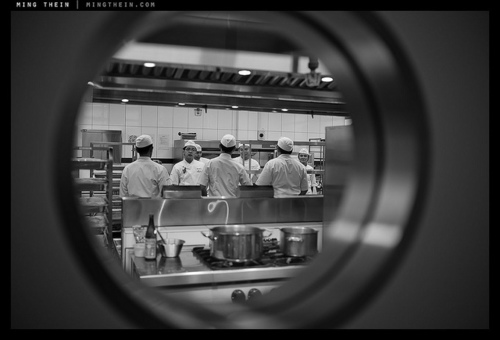 At some point, every enthusiast photographer is going to want an upgrade. It's a natural consequence of human society; more and newer is better. Since money doesn't necessarily correlate to ability – in fact, it's frequently the complete opposite situation – the people who've bought the best and latest gear generally aren't the best photographers. In fact, I think a solid argument can be made that if you are very committed and passionate about your hobby, then you'll find ways to make do without resorting to technology…

See on blog.mingthein.com
See on Scoop.it – Fuji X-Pro1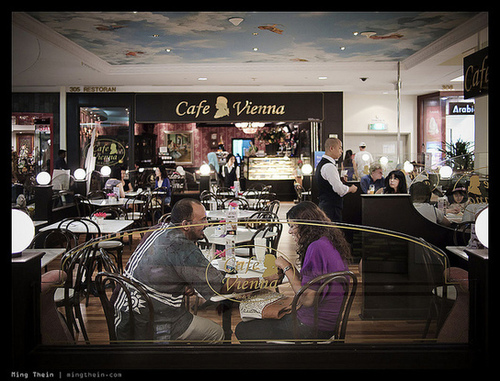 Suppose you had one opportunity to get the shot: what do you do? The obvious answer is go for broke; who cares if it's slightly overexposed, out of focus or the framing is a little off. Maradona is probably only going to use the 'hand of god' once; the millennium is only going to roll around once in your lifetime. Bigfoot will probably only appear once, and only in out of focus or foggy areas*.
That's one end of the spectrum: it's all about the content rather than the execution.

See on blog.mingthein.com
See on Scoop.it – Fuji X-Pro1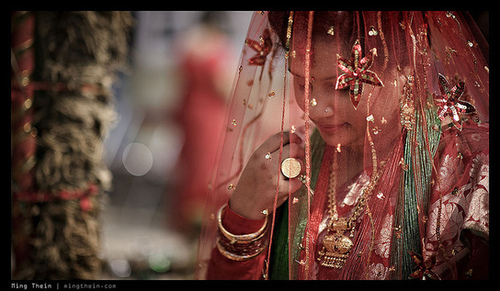 Introduction: This has been one of, if perhaps not the most difficult essay to write so far: it concerns a topic that's fundamentally important for all serious photographers, yet is extremely difficult to define in a strict technical sense due to its very nature. It's the only essay I've had to stop and start writing several times because I penned myself into a corner. What you read is the culmination of many sessions and days of work. I hope you find it useful.

See on blog.mingthein.com