Ming Thein
See on Scoop.it – Fuji X-Pro1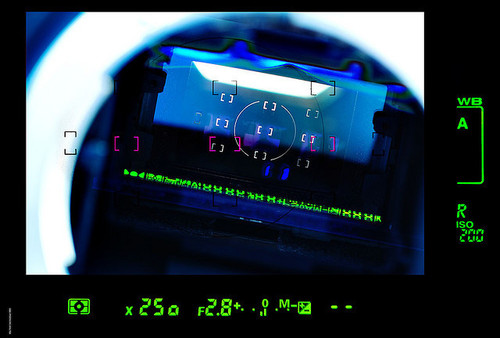 A recent email from a beginner/ amateur user on which camera settings to use under what conditions provided the motivation for this post. In addition to there never being a one-size-fits-all answer, it occurred to me that the reason why a lot of users are confused is partially down to poor product and UI design on the part of the camera companies, and overambition on the part of the user.

Cameras tend to come in one of two flavors: firstly, fully automated, dumbing down, hiding or completely eliminating all photographic functions/ controls or obfuscating them to the user behind language or parameters that doesn't necessarily make sense intuitively, such as 'blur control'. The second type of camera lets it all hang out: it's so manually intimidating and complex, offering control over everything from critical exposure functions to the color of the LCD backlight or number of images taken when using the self timer, and at what interval – that the new or even slightly unfamiliar user has no idea where to begin. And to compound things, camera makers often make inexplicably baffling changes to the UI between each generation – for instance, the +/- indicators on the exposure compensation scale for the D700/D3 generation runs in the opposite direction to the D800/D4. Why? Nobody knows. Maybe the person designing the silk screen stencil for the top panel LCD didn't refer to the previous model, or think that there might be photographers out there still using both generations of camera. (Sure, you can make the rotation direction of the dials match, but it doesn't help the fact that either way, one of the cameras is going to have the display move in an unintuitive direction in use – which may slow you down enough to miss a shot, or you ignore it and land up drastically over- or under- exposed.)…..

See on blog.mingthein.com
See on Scoop.it – Fuji X-Pro1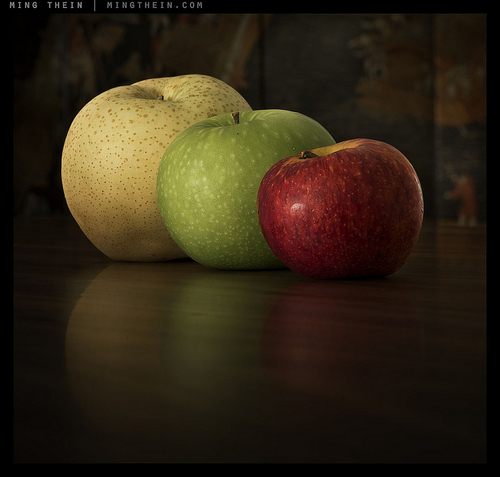 Of the 400 or so posts I've published up to this point, I recently realized that the one enormously gaping hole I haven't yet covered deals with the one of the major fundamentals: how do you actually determine if an image 'works' or not? What makes it good? What makes it outstanding? I think it was both a discussion on composition in our reader pool forum on Flickr, as well as the strongly mixed reactions to this photoessay post that did it – context, even a mini-article, sometimes simply isn't enough if you're missing a cultural familiarity, or local view. This is obviously not a simple question to answer; despite an extensive search online, I haven't been able to find any good articles that provided any sort of conclusion. (Clearly, I must be a bit of a masochist in deciding to write this article.) Perhaps it's because it's an extremely subjective question to begin with; or perhaps it's because to come up with an answer that makes sense requires a thoroughly multidisciplinary approach: strong images resonate technical, compositional, cultural, psychological and personal chords. And the final two are of course highly observer-dependant. In fact, it's a wonder that we have any images at all that are globally recognized and appreciated. Rather than analyze specific images, I'm going to spend some time looking into some of the more abstract characteristics and their implications for one's photography. I'd recommend finding a comfortable chair and grabbing a drink because this is a pretty heavy article. So heavy, in fact, I've decided to split it into two parts. It's also turned out to be one of the most difficult articles to write, occupying a good couple of days thanks to the extremely vague and ill-defined nature of the subject matter. Finding the right photos to illustrate the article was just as tough; excuse me if there are some repeats of previously-posted images here.
Part II
http://blog.mingthein.com/2012/10/07/outstanding-2/
See on blog.mingthein.com
See on Scoop.it – Fuji X-Pro1

One of the overwhelmingly popular requests I seem to get is for an article on lighting – specifically, how I achieve what I achieve with my images. This article will be the first in a series of five, covering various aspects of lighting and deconstructing the source. It'll also serve as a useful prelude to my studio lighting workshop tomorrow.
Before we do that, it's important to establish a baseline: if you don't know what it is you're using, then it's going to be both time consuming to explain, and difficult to understand. Thus, we're going to begin with an explanation – a quick 101, really – of common lighting sources, tools and modifiers – and an explanation of what they're useful for, and how one would deploy them. Please excuse the crude line drawings; I don't have a lot of these objects myself, hence a lack of source images. We'll go down the list in alphabetical order….

See on blog.mingthein.com
See on Scoop.it – Fuji X-Pro1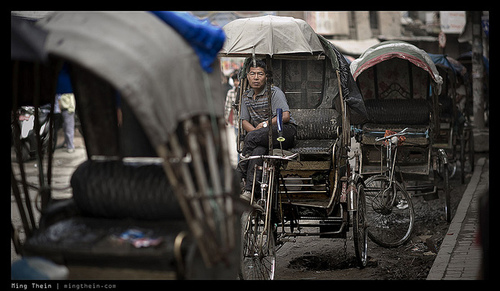 I've been to a lot of places both in the course of my previous life as a wandering professional, as well as more recently as a photographer and occasionally as a tourist. I've visited most as a business traveller first, but with a constantly vigilant eye for photographic opportunities. On the whole, some places are more photo-friendly than others; however, every city has its interesting places. What follows is a very brief photography travel guide to some of the more interesting places I've been to. It's organized by city, in alphabetical order. MT

See on blog.mingthein.com
See on Scoop.it – Fuji X-Pro1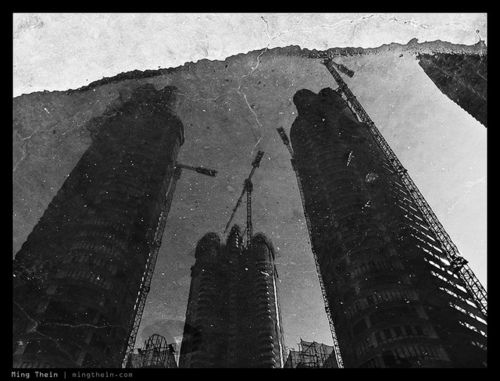 One of the more common questions I've been asked recently (aside from what my Photoshop workflow looks like) is what my thought process is when shooting. This basically breaks down into two streams – am I in control of the situation photographically, or not?
By that I don't mean whether I'm out of my depth or not; it's about whether I have the ability to direct exactly the elements in my frame. The order doesn't mean that one item is hugely prioritized over another; it isn't. It's more a case of if I have no choice,then which comes first? …

See on blog.mingthein.com
See on Scoop.it – Fuji X-Pro1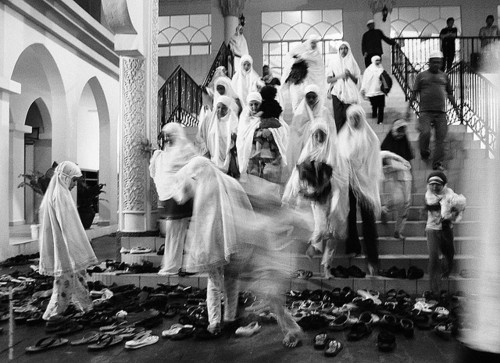 This article was originally posted in a series of 10 mini-exerpts back in the very early days of the site; Google Analytics tells me that it was hardly viewed, which is probably a shame – so I've re-packaged, updated and re-presented it again here as a monster all-in-one reference. Enjoy. MT
See on blog.mingthein.com
See on Scoop.it – Fuji X-Pro1

Most modern cameras offer different image sizes in-camera, though all they really do is crop the top and bottom or sides. There are a few digital cameras that have sensors bigger than the lens' image circle, which allow the diagonal angle of view for a given focal length to be maintained when changing crop; the main one of these is the Panasonic LX series of cameras. Put one of these on a tripod, slide the aspect ratio switch on the lens barrel and you'll notice that the horizontal field of view gets wider than the 4:3 option, even though this is the native aspect ratio of the sensor. (It also means that you don't suffer as much of a resolution decrease as you'd expect when changing aspect ratios). There is no point in shooting in another aspect ratio if all the camera does is throw away the extra pixels; you're better off capturing as much information as you can at the time of shooting and then deciding later what crop would work best (assuming, of course, that you didn't compose correctly at the time.)

See on blog.mingthein.com
See on Scoop.it – Fuji X-Pro1

Your plane of focus determines more than just what's sharp and what isn't: it directs the eye of the viewer to the subject, too. The shallower your depth of field, the more exaggerated this becomes – to the point that with a very shallow DOF lens, a close subject and far background, you really won't be able to identify what the background actually is. All the more important that you choose the right plane of focus, then….
See on blog.mingthein.com
See on Scoop.it – Fuji X-Pro1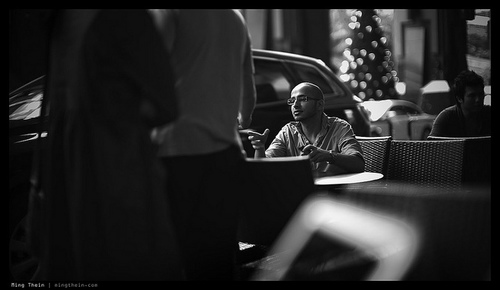 Street photography is a genre that every photographer will try at least once in their career. Its broad appeal stems from the fact that you can do it anywhere; there's a human element to the images that captivate the viewer, and if done well, can make for some extremely arresting images. However, it also requires balls. You have to get close enough to your subjects; and with people, invading personal space is uncomfortable (and possibly hazardous to health) for both photographer and subject. There's a slight snobbishness about shooting with a longer lens, too – it isn't seen as being hard core enough. In fact, these days, it seems if you're not at f8, hyperfocal distance and sticking your camera and flash right up to somebody's nose, then you're not really doing street photography.
See on blog.mingthein.com
See on Scoop.it – Fuji X-Pro1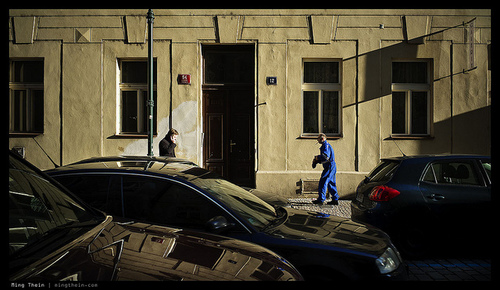 Beginners: Ever wonder why your photos don't look 'professional?' Amateurs: ever wonder why you lack consistency? Pros: Ever wonder why you lose your edge or drive? Wonder no longer. This article deals with some of the most common oversights by photographers of all kinds, and how to avoid them.

See on blog.mingthein.com