New York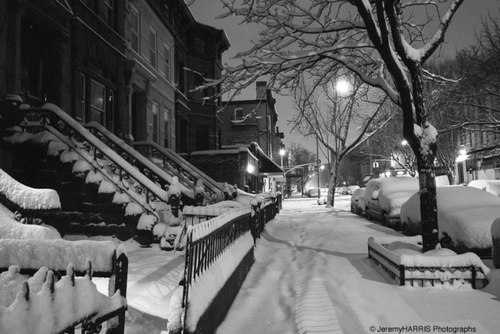 I love my neighborhood, Crown Heights Brooklyn.  At night, lit only by the street lights, there are typically people out, and traffic at all hours.  During the wee hour of the morning on Sunday, this was not the case, as we were in the midst of a snow storm.  Certainly not the biggest we've had, which allowed me to go out and photograph.  I was only out for a couple of hours and didn't go too far, but this is what I saw.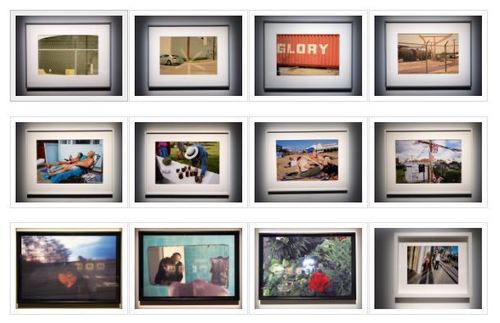 Last week in Omotesando Hills, near Harajuku Station in Tokyo, I saw an exhibition of photographs produced by some quite famous photographers ("heavyweights") using Fujifilm X-Series cameras.
And the photographers certainly are heavyweights – namely, William Eggleston, Martin Parr, Nan Goldin, Stephen Shore, Ryan McGinley and Terry Richardson.
The exhibition itself, produced by Fujifilm (& some co-sponsors), was called "⎡Photography⎦ Fine Art Photographer x Fujifilm X Series." It will open in New York at the Aperture Gallery (opening reception tomorrow evening), where it is simply called Photography. I must admit that I felt somewhat ambivalent about the whole affair as I was travelling into Tokyo. Upon learning of the show, my first thought was "cool!" Later however, I began to feel sceptical. Clearly, there was a marketing element to this whole production, and I started to wonder just how much I would be seeing of "art" and how much would be "images as advertising?"
I could envisage several possibilities. Foremost in my mind was the possibility that it might simply be a cold and cynical ploy from a marketing department.
Happily however, that was not the case. Clearly, all involved are benefiting from this. The photographers (presumably) get access to free equipment (and possibly more), and both sides of the party get exposure. But the whole deal had more of a mutual "this is exciting" feel to it, rather than cold calculation.
I was quite taken by some of the photographs, and the whole day's adventure was well worth the effort. So much so, that I want to talk more about the photographs themselves in a separate post soon. Here's some overview shots of the show (click on them to see larger).
See more pictures on fujifilmxseries.wordpress.com
The Travel Photographer Does Leica & X Pro-1 …..
Tewfic El-Sawy is a NYC-based travel photographer, photo-expeditions leader, multimedia teacher, and a pontificator :-)
See more pictures on thestreetleica.wordpress.com
This past Saturday evening I had the opportunity to kill a couple of hours in Chinatown and North Beach while waiting for my Apple Store appointment time to roll around. I decided that it'd be a good time to see what my present street photography setup was capable of in low light. The results were mainly satisfactory with a couple of hiccups, as is to be expected when shooting moving, uncooperative subjects in low light. I have read and agree with many others' findings about the X Pro 1 and its prime lenses for street photography – that the 35mm is too slow and its autofocus too inaccurate to be counted on when speed is crucial, particularly at night. Also, 35mm (52mm full frame equivalent) is too long for how I like to shoot, while 18mm is too wide. I find that the 24mm lens, zone focusing, a generous depth of field and the X Pro 1′s OVF allow me to get many shots I might otherwise miss while the 35mm/1.4 dilly-dallies around trying to focus. I love that lens and the images it makes, I just don't love that its autofocus is slow enough in bright light to be noticeable and didn't want to stake the evening's results on that lens. Another gripe is that the refresh rate of the EVF on the X Pro 1 gets awfully choppy and grainy the lower the light levels get. In some of the brightly lit shots, it's a non-issue. In the case of the man on his phone in front of the shadowy sidewalk, it was tough to get the image in focus. In fairness, that shot is more about the shapes and shadows than it is a portrait, anyway, but I'm a pretty harsh critic of what I create. So, what's the verdict? Well, heck – I love this camera and lens combo at night, too. Sure, I missed critical focus many times. Sure, people moving around makes for great backgrounds with extra grainy/blurry people. At 1/125, though, I think the results are good enough to share. Post processing is done in LR4.2. Although I'm a fan of black and white, for this exercise I eschewed black and white as I like several of these in color and feel that the colors contribute significantly to several of the images.
All from X Pro 1, Canon FD 24mm/2.8 SSC at f4.0 or f5.6, 1/60 or 1/125, ISO3200 or 6400.
See pictures on gimletsandfilm.wordpress.com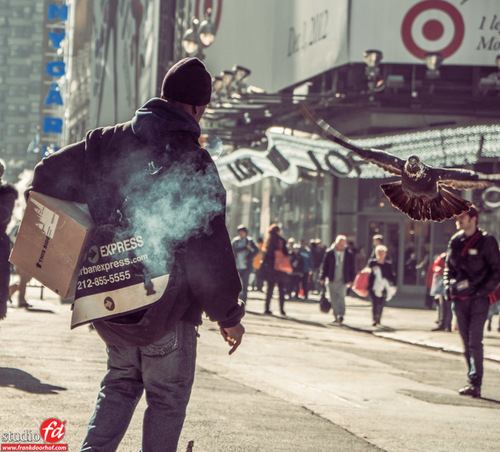 How is the sharpness of the Fuji 18-55 lens
Well according to some people all zooms are "evil" and only primes are great, well I don't agree…. I do find that GOOD primes are sharper than most zooms, however I find primes for street style photography rather limited and in the end it's all about getting the shot. And let's be honest in the studio primes are great but on the street I think they aren't, and let's look at the focus point of the Fuji series……yep it's the perfect travel/street syle camera. Now some people will not agree about this prime story from me, but imagine it like this "Sometimes you want to show a whole person, sometimes just a face, with a prime you can't switch that fast (change lenses), with a very good zoom this problem is solved.
How is the focus in the X-E1
VERY VERY good, since the 2.0 upgrade the X-pro1 was already a huge improvement, and for my "Feeling" the X-E1 seems a bit faster and more accurate, but I would have to have them next to each other, this however…. proves that Fuji is making a very fine camera with the E-1M. It's a street photographers dream camera.
How is the EVF
Well this was something I was very afraid off in the start but seeing the fact I was already used to the Fuji cameras my "switch" to an EVF was much less problematic than I thought. For the Sony I can say that the EVF is VERY fast, it's a very accurate tool for seeing what you're doing, and then you press the shutter button and you have what you see, I call it WYGISWYS (What You Get Is What You See). For the X-E1 the story is about the same, the EVF looks really good and is very fast, I would have to do a test side to side to make a real decision but how the EVF performances now….. I think both do MORE than fine with an EFV. Do remember you will have to get used to the EVF, but if you do, there probably is no turning back.
Part 1 of Frank's trip to New York
See on www.frankdoorhof.com
Had to shoot an assignment in New York last weekend, I thought, since we were renting a studio in the Chelsea/Meat packing area and our hotel was 2 blocks away, that we would stay put in that community and just walk to the studio, restaurants and stores, etc. Since I did not have much free time, I brought the XPro everywhere and shot what I saw. over three days, I think I ended up with about 50 or so good images in my 10 min walks. Here are a few….
Visit Bob's Webite here.
See on www.seriouscompacts.com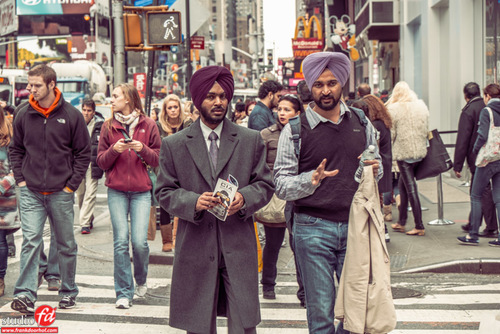 Let me start with the Fuji X-E1. Fuji got me this camera and the 18-55 f2.8-f4 zoom just a few days before we left for New York, so this is really my very first experience with this camera. I saw the camera at Photokina and was immediately very anxious to test this one out, the reason ? very simple, it's actually almost a X-Pro1 but for less money…. and yes it does miss some features and it's a bit smaller, but it has a build in flash (which I call the "Wall-E" strobe because it looks a lot like Wall-E) and it keeps the same image quality from the X-Pro1, which you probably already know is awesome. The moment I got the X-pro1 I was in love with the camera, for street photography and any photography where you don't want to be noticed it's a great "stealth camera", I always call it my "wolf in sheep clothes". There was one thing I really wished for in the system and that was a zoom lens… well Fuji got one (actually more now), for this trip I got the 18-55 with me which is a great walk around lens and gives you a very nice reach. The lens is relatively light stark starting at f2.8 and ending on f4 at the long end. I know that some people will start with "why not a constant f2.8?" but do remember that if you want that the lens would be a lot heavier and bigger and for most situations the f2.8-f4.0 coupled with the great noise performance in the X-E1 and X-pro1 actually work perfectly. Now one of the really nice things about the 18-55 is the fact that's is also a lens with stabilization, and I can report that it works really well. I don't know how many stops it will really do, but trust me when I say…. "it works really well". So how do I like the Fuji X-E1. Well you know from me that I'm always doing reviews from a standpoint of using the camera and not the pixelpeeping and 1:1 comparisons (there are many sites for that) so here is my personal opinion. I love the build in strobe, when shooting the camera for private use the build in strobe is great when you take for example a shot in a restaurant where you want your group to stand out and lower the ambient, it's also great as fill in flash outside and… well where you normally also use an on camera strobe for. Also the speed of the camera is great, the viewfinder is very nice, it responds very quickly and it's sharp enough to judge images. Working with the X-E1 on location is great, focus locks on VERY quickly, this was also a huge difference on the X-Pro1 after the 2.0 upgrade by the way. The image quality is just jaw dropping, the image quality of the X-E1 is without any doubt just as good as the X-Pro1. The only thing you have to note is that when importing the files into Lightroom all images come in cropped to 16:9 mode, so when you import make sure you make a new crop to 100% and sync that to all images…..
See on www.frankdoorhof.com
See on Scoop.it – Fuji X-Pro1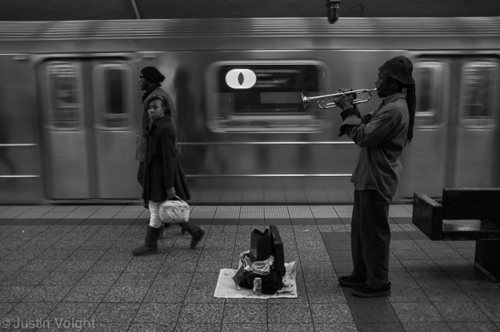 My photoblog has been created exclusively with the [amazon_link id="B0043RS864" target="_blank" container="" container_class="" ]Fuji x100[/amazon_link] and the [amazon_link id="B006UV6YMQ" target="_blank" container="" container_class="" ]x-pro 1[/amazon_link]. I'm not a reviewer or a gear head. I just have the need to be making images and I prefer Fuji's to any other camera I have ever owned.

See on justinvoight.wordpress.com
See on Scoop.it – Fuji X-Pro1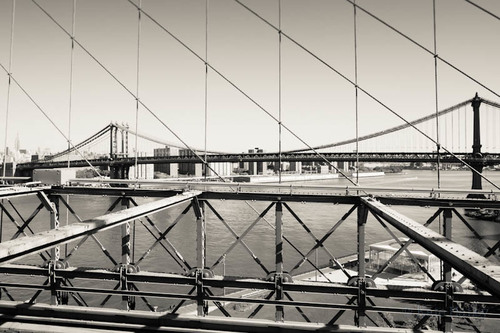 Two weeks ago I boarded a plane east. A red eye, means hopefully a nap or three as you fly cross country, with the hopes of a safe landing and a productive fun-filled first day. And that for the most part is how it played out. My flight landed just before sunrise on Sunday morning, and before I knew it I was headed to Brooklyn. A couple of hours later the gal I was staying with and I headed towards the subway for a bit of a walk and an adventure. We ventured across the Brooklyn Bridge and through various parts of New York, above and under ground. I was there for a bit of work and as a result of this didn't get out and about as much as I might have liked, but below are a variety of images captured along the way. It's obviously taken a bit of time for me to create this post, some of these areas may well look different today, as a result of hurricane Sandy, which hit the New York area just a day after I left. If you can, please donate to the Red Cross or similar foundations to help provide relief for the families and individuals affected by events this past week…

See on www.katehailey.com
See on Scoop.it – Fuji X-Pro1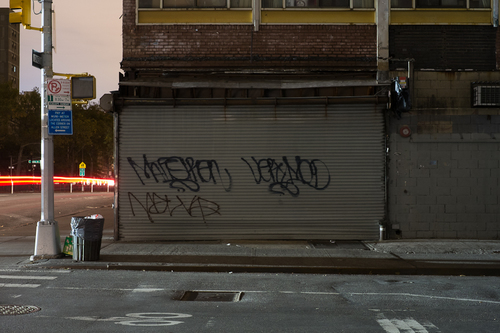 I ventured into Manhattan last night, walked across the Williamsburg Bridge to the Lower East Side. It was very surreal, as the lights in Brooklyn were all on, but as I reached the halfway point across the bridge……..darkness. Yes, there were cars, and on major intersections, large really bright lights on generators set up by the city. But there were blocks and blocks of pure darkness, only lit by the moon and occasional car. Very few people were out. Those that were carried flashlights or candles. My friend Michael and I spent about six hours walking around and shooting. From 9pm until 3am, and plan to return again tonight.