New York
2013 is an exciting year for photographers. The race amongst camera makers continues. Competition is good, it accelerates innovation, keeps pricing somewhat sane and gives us plenty of choices. The last thing we need is a single company monopolizing the market. Without healthy competition, two of my favorite, most amazing cameras probably wouldn't exist, the Fuji X100s and the Ricoh GR. I love walking the streets of NYC, observing the flow of life, one of my favorite things to do when I am not on assignment. I find it relaxing and it keeps me alert at the same time. I am addicted to it. This addiction got a lot worse or better?  since I acquired the Fuji X100s and the Ricoh GR. I have been shooting with these two cameras since the day they were released. I love the X100s and the GR, like for many, these cameras have rekindled my enthusiasm for photography just like I remember it from the film days. Every time I reach for either the X100s or the GR I have a smile on my face, like a kid picking up one of his favorite toys. The X100s is a "positive camera" or a "people friendly camera", it doesn't scare the one being photographed…..
See on www.mikekobal.com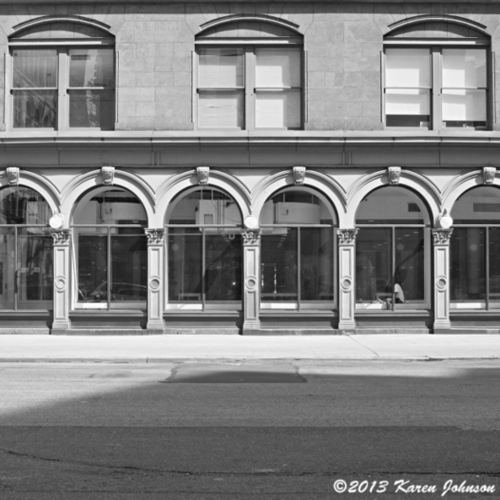 I was out and about with my new street camera the Fuji x100s and I love it!  I had my setting to shoot in a square format and in monochrome.  All the shots are from a Jpeg and not raw.  I did process for in  Capature One 7 to tweak exposure, contrast, and a little punch and then played with the contrast a little more in Nik ColorEfex Pro 4 Pro Contrast.  I love this camera for street photography because it is relatively small and very unassuming.  I look like a tourist with it so no one pays attention to you when your shooting with it.  The images are crisp and clear and I expect nothing less from Fuji…..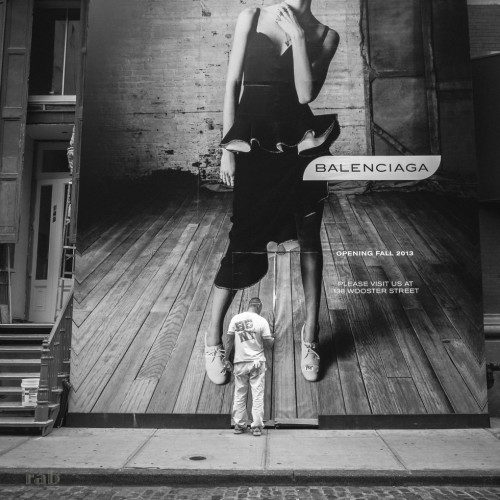 Had an amazing few days walking around Manhattan with my Fujifilm X-Pro1 at the end of last week.  Took along my 18-55mm zoom, 35mm f/1.4 lens and an old Nikon 50mm f/1.4D (using an adapter). On some days I also brought along an old medium format Yashicamat 124G TLR to shoot some film, but haven't developed it yet. This was my 3rd visit in the last four years, and the first using a smaller mirrorless camera instead of a big, bulky, heavy, conspicuous DSLR. What a difference! The Fuji doesn't draw much attention (except from other photographers, who want to ask questions!), making it perfect to blend in on the streets. I could (and did) walk the streets all day without even noticing the gear I was carrying. For outdoor walking around, I would normally set my camera around f/8 1/250th and auto-ISO and zone focus about the distance people would be as I'd pass them by. Camera would be mounted around my neck with the zoom at 18mm, with my finger on the shutter. If I saw something/someone interesting, I'd take a photograph. Didn't always get the shot, but my hit rate was certainly better than if I had tried to bring the camera to my eye and composed a quick shot…….
See more pictures on rodneyboles.com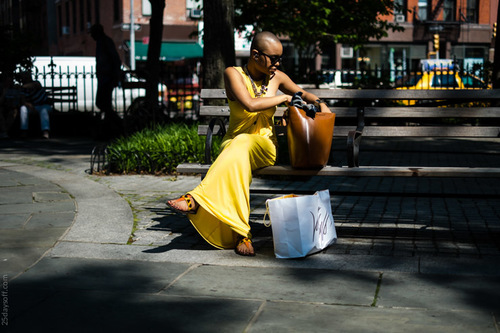 Epic?  Awesome? Fun? Just fantastic?  I don't know how to introduce New York without saying something that's probably been said a million times over. All I know is that we had the best time and I remember coming back home so depressed and wanting to just move out there for good (those feelings have now resided – probably because this post is about three months overdue – sorry!). It's weird how familiar NYC seems when you go there, probably because of all the movies and stereotypes and cliches. And it actually really is all like that.  The yellow taxis, hot dog stands, Lady Liberty, the "I <3 NY" t-shirts, skyscrapers – I mean wow these are only a few of the things about NYC that have become so iconic world around. I guess that alone is a sentiment of the city and how special it is.  This place has a real impact and as soon as you step out of the subway you're immersed in it – there's no having to look on the map and search for it because it'll hit you in the face….
See more pictures on www.25daysoff.com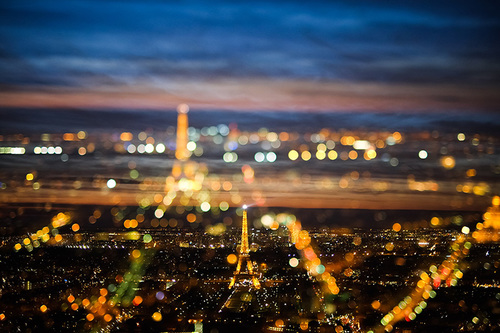 From my reader Vincent:
"I was lucky enough to get my hands on an x100s just before I begun my travels this year and I think it is the single most important photographic equipment I have ever bought. I carry it with me everywhere, it fits into my pockets effortlessly and it just becomes an extension of who I am. As a result of having the x100s in my pocket where ever I go and the travels I have coming up over the next few years, I thought it will be fun to create X-PLR. X-PLR is derived from explore and a play on the X series cameras. My aim is to explore as many different countries and cultures as possible and I will be documenting  99% of my travels with the X100s. X-PLR is still at an experimental phase but I  plan to visit some interesting places, my aim is to document things as I go along, so I am excited to see how things develop over the years…."
See more pictures on vopoku.com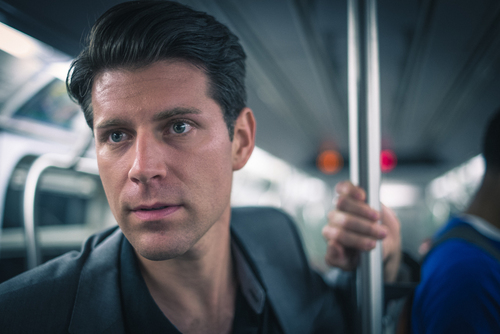 Often times in the summer I find myself needing a recharge creatively. It's hot outside, business is usually slower, and a cold beverage by the pool seems to be the only thing on my mind. So I have to look for a way to shake things up. This year, I decided to spend a week in one of my favorite places with two very good friends. So I jumped on a plane and headed for the Big Apple. A week immersed in the energy that is New York was going to be just what the doctor ordered. Now if you know me at all, you know that I cannot travel without finding a way to include photography on the trip. I had some ideas of what I wanted to shoot this time so I called New York actor Craig Maravich. I had the pleasure of working with Craig a few months ago on the promotional photography for The Arkansas Repertory Theater's production of Arthur Miller's "Death of a Salesman." Thankfully, Craig was just as excited about working with me again as I was with him. So we set it up. After a few days with my friends, wandering the city with nothing but a Fujifilm X-Pro 1 in my hands, I was becoming very inspired about what I wanted to do with Craig's shoot. I really wanted to showcase his unique ability to create characters on the spot, but to do so while capturing him in his city. I was hoping that using the X-Pro 1 would allow me the freedom to do this without causing the normal ruckus that comes with showing up in public spaces with a large DSLR (a Nikon D800 in my case).  Thursday came and I met Craig at my friend and mentor Peter Hurley's studio in Chelsea. The only wardrobe instructions I had given Craig were to show up with a few changes that would represent how he would spend a day in the city. He arrived dressed very casually cool, a look that I liked. We began with some warmup shooting using with the X-Pro 1 and some nice window light.  After a few moments I asked to see what other wardrobe choices Craig had brought. It was then that he revealed a custom made Hugo Boss suit. Instant inspiration…..
See on johndavidpittman.com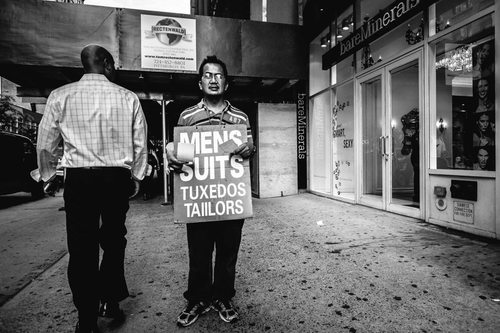 A week ago at this time, I was on a train heading to New York. I was going on business and unfortunately, I was only staying for two days. Despite being off Sunday through Tuesday, I had to rush back for a Saturday shift that none of my colleagues were willing or able to pick up. I would have loved to stay in NYC for a few more days. Although I've been recently trying my hand at street photography, I wouldn't call myself a street photographer. I prefer landscapes and other subjects. Perhaps a big part of that is the city that I've done most of my urban photography in – Washington, DC. Anyone who knows me well will tell you that after 20+ years, I've had enough of this place. I'm long overdue for a change and hope to end up in a 'new' and colorful city very soon. The next chapter of my life likely won't be played out in New York City. But being on the streets there with my Fuji X-Pro1 – even if only for a few rushed hours – was a real pleasure. I could see myself indulging in street photography everyday if I lived there. A marvelous stage with a plethora of various characters. I must go back soon…..
See more pictures on blog.karimhaddad.com
Sample Images Fuji X-Pro1
See pictures on www.larufoto.com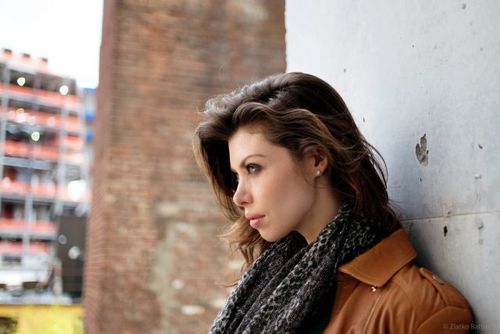 On Tuesday, May 14, 2013, Zeiss held a press event at the Standard Hotel in New York City to launch it's new line of Touit lenses for compact system cameras (CSC).  The event was well-attended by writers from various media.
There was a video presentation on a big screen, followed by a talk by Richard Schleuning, Zeiss's National Sales Manager in Zeiss's Camera Lens Division.  Everyone was then invited to try out the new lenses.  A model was provided for the event, and attendees could walk and photograph along the High Line, an elevated linear park created from a former railroad line which runs along the lower west side of Manhattan.  The High Line runs right under the Standard Hotel. Zeiss Touit lenses are a new line of autofocus lenses for Fuji X and Sony NEX cameras.  Two lenses were available at the launch:  the 12mm f/2.8 and the 32mm f/1.8.  Both lenses should be in stores in early June of this year.  A third lens, a 50mm f/2.8 macro, is expected in the late Fall of this year.  Zeiss expects to add more lenses to the Touit family in the next few years. The Touit name comes from a genus of small neotropical parrots.  The name is intended to evoke compactness and agility.  The lenses also bear the names of classic Zeiss designs:  Distagon for the 12mm wide angle, and Planar for the 32m standard lenses.
Some key facts about the new lenses:
They are compact and lightweight, in keeping with the size and weight of cameras they're made for.
They have a metal exterior with rubber grips for the focus and aperture rings.  Interior mechanical parts are metal and plastic; Zeiss didn't want the lenses to be too heavy.
The lenses have the Zeiss T-star anti-reflective coating, along with advanced stray light reduction.
They have an almost circular 9-bladed aperture for rounded out-of-focus highlights.
Color characteristics will be similar throughout the Touit lens family.
The manual focus ring is electronically coupled (there is no hard stop or distance scale).
The aperture ring has clicks at 1/3 stops. (Touit lenses for the Fuji mount have aperture rings, unlike Touit lenses for the Sony mount.)
The lenses are sold with a 2-year warranty.  An extra year is added if the buyer registers on the Zeiss web site, thus extending the warranty to a total of 3 years.
The next version of Lightroom and Adobe Camera Raw will have profiles for Touit lenses.
The Touit 12mm is an aspherical design with floating elements.  It is currently the widest lens for the Fuji X mount.
The optimal aperture on the 32mm lens is f/4.  The optimal aperture on the 12mm lens is f/5.6.  MTF charts are available (or will be soon).
Zeiss chose the autofocus motor for robustness and reliability, not for ultimate quietness.
A lens hood is included with each lens.
Touit lenses are not weather-sealed, and are not planned for Micro Four Thirds cameras.
Zeiss emphasizes the lenses' high image quality, durability and precision, along with full compatibility with Fuji X and Sony NEX cameras, including reliable autofocus.  Zeiss also emphasizes the modern, minimalistic design. The talk included some discussion of the target market for Touit lenses.  Zeiss sees the CSC market as growing, while DSLR sales are expected to slightly decline. Zeiss is targeting Touit lenses at the higher end of the CSC market.
Potential buyers include:
People who already own Zeiss products, including DSLR lenses, rangefinder lenses, binoculars and spotting scopes.
People who own DSLRs and seek smaller companion cameras, or want to replace their DSLR system with a lighter, less costly system.
People who own point & shoot cameras and are upgrading to a CSC.
Rangefinder users who don't want to spend $8,000 or more for a Leica digital M plus lens(es).
Anyone with a Fuji X or Sony NEX camera.
People who travel.
Here are my impressions after a few hours of use (of course, extended use is needed for more definitive impressions):
The lenses have a nice looks and feel.  They definitely give the impression of quality.  Their size and weight is well-matched to the Fuji X series (I tried them on the X-Pro1).
The smooth exterior gives them an elegant look.  This is partly due to the rubber focus and aperture rings being flush with the body of each lens.  However, I would have preferred a slightly raised texture as I think it would have been easier to grip.
The X-Pro1 automatically turned on the appropriate frame lines for each lens.  The view through the 12mm lens is too wide for the optical finder, so it is best to use it with the X-Pro1's electronic viewfinder.  The 32mm lens without its hood doesn't block any part of the 32mm frame lines, except when focusing very close, and then only a tiny bit of the corner.  With the hood, a significant part of the frame is blocked (perhaps 1/8th), but it is still very usable.
Autofocus speed seems to be inline with what we expect from the autofocus system of the X-Pro1; i.e., good but not as fast as that of a DSLR.  Autofocus accuracy seems to be excellent.
Flare resistance seems to be excellent.  Even with the sun in the frame, there is less flare than I've ever seen in similar situations.
My impression is that the quality of the bokeh of the 32mm lens is OK at f/1.8 but improves to very nice at f/2.8 and f/4.  Of course, this depends on the specific background and distance.
Chromatic aberration was hard to find with either lens.  I only took a few shots in which I expected to see it, but it wasn't there or was trivial.
For such a wide angle lens, the 12mm has remarkably little vignetting at f/2.8.
The lens hoods snap into place.  With the 12mm, be especially sure to turn the lens hood until it snaps into place; otherwise, one of the hood's petals will likely be in the corner of each photo.
See more pictures on www.fujix-forum.com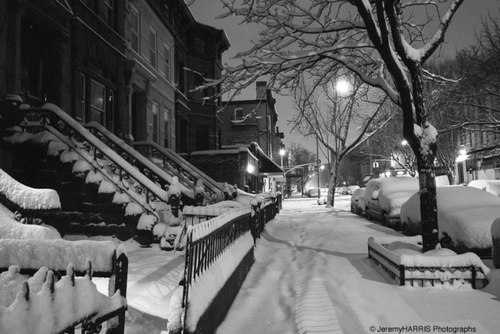 I love my neighborhood, Crown Heights Brooklyn.  At night, lit only by the street lights, there are typically people out, and traffic at all hours.  During the wee hour of the morning on Sunday, this was not the case, as we were in the midst of a snow storm.  Certainly not the biggest we've had, which allowed me to go out and photograph.  I was only out for a couple of hours and didn't go too far, but this is what I saw.