New York
See on Scoop.it – Fuji X-Pro1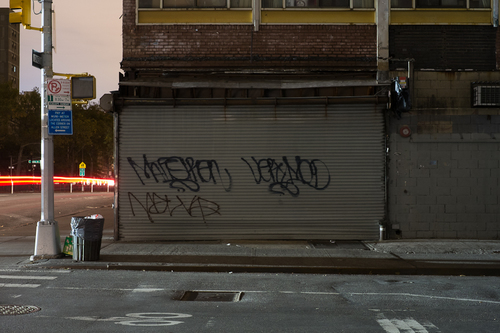 I ventured into Manhattan last night, walked across the Williamsburg Bridge to the Lower East Side. It was very surreal, as the lights in Brooklyn were all on, but as I reached the halfway point across the bridge……..darkness. Yes, there were cars, and on major intersections, large really bright lights on generators set up by the city. But there were blocks and blocks of pure darkness, only lit by the moon and occasional car. Very few people were out. Those that were carried flashlights or candles. My friend Michael and I spent about six hours walking around and shooting. From 9pm until 3am, and plan to return again tonight.
See on Scoop.it – Fuji X-Pro1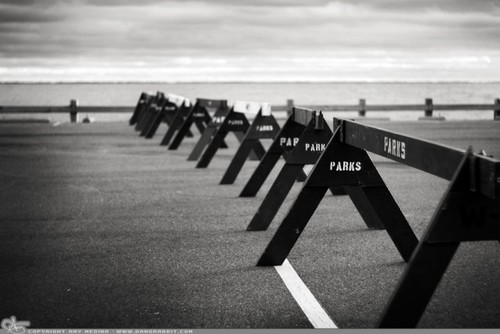 So, here I sit with my laptop, tethered to my iPhone getting spotty internet service after Hurricane Sandy has hit. We've had no power since Monday afternoon (along with nearly a million more people on Long Island, and many more across the tri-state area). It's forty-five degrees tonight and I'm curled under the blankets staying warm as I write this.While we lost some shingles from our roof and saw our chimney suffer a bit of damage, for the most part we are just fine. So many people got hit so much worse than us, with severe flooding to our south and many more trees down to the north. The trains have only started to come back into service, keeping my husband home from work and my daughter's college is being used as a shelter, so no school for her either. Unlike some of the major catastrophes such as Breezy Point, NY, we are very lucky. I've been out and about with my family seeing the toll the storm took around the Suffolk County area, and taking photos with my Fuji XE1 and iPhone. I thought I'd share them. The video is above, which is mostly a slideshow of the iPhone snapshots, just to record damage. I know they aren't quite as exciting as the ones from New York City, but none-the-less, I thought I'd share them….

See on www.stevehuffphoto.com
See on Scoop.it – Fuji X-Pro1

Hey everyone, what a night! Hurricane Sandy sure left a mess here in New York! Some of the roads are just beginning to open up but no trains for quite some time. The stations are completely flooded! Mayor Bloomberg said there may be buses tomorrow but they will be limited. There are people still without power. Since I couldn't get into Manhattan, I thought I'd walk around my neighborhood to check out the damage that Hurricane Sandy left here. Since my M9 is not with me anymore (it's on consignment for the new Leica M), I decided to walk around with my Fuji X-Pro1 and X100. I carried my X100 with me because I wanted to use it a bit more before I sell it for the Fuji X-E1. Here are the photos, I hope you all enjoy them. I hope everyone is safe here in the East Coast! Feel free to leave a comment if you live in New York or New Jersey if you have anything to say about Hurricane Sandy (or anyone else ). Take care everyone and stay safe!

See on findingrange.com
See on Scoop.it – Fuji X-Pro1

Over the past two days I've had some time to work with the new Fujifilm X-E1. I am shooting the camera with the Fujifilm XF lenses 18mm, 35mm, & 60mm. ISO is varies from 200-2000. Here are some images from the Fujifilm XF lenses the other night for the World Trade Center memorial beams of light. They are a bit faint in the distance, above. If you'd like to see what the beams look like check my other post here -http://brandonremler.blogspot.com/2012/09/world-trade-center-twin-tower-beams.html. These are all quick jpegs.

See on brandonremler.blogspot.it
See on Scoop.it – Fuji X-Pro1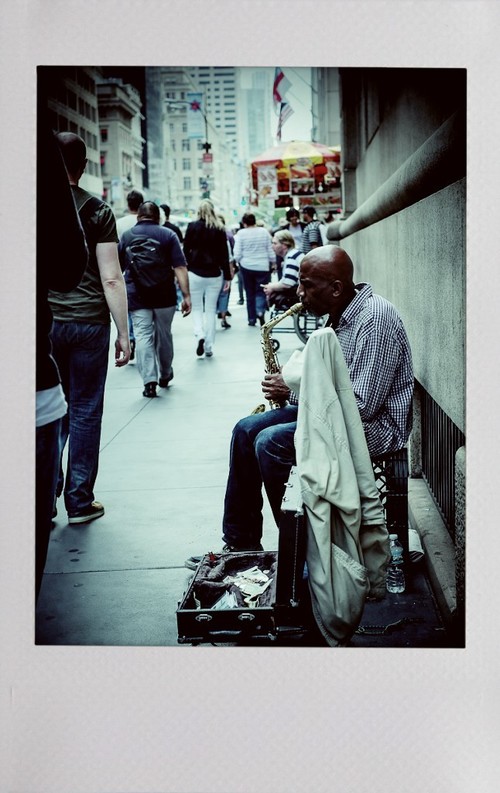 A few more unearthed from my New York haul. I seem to have inherited a polaroid 600 camera and whilst the film sits in my fridge waiting for a suitable occasion to be used, thought I'd get into the mood and give these a retro look. I'm itching to have a go with the Polaroid but I don't want to waste the film, it was pricey!

See on www.seriouscompacts.com
See on Scoop.it – Fuji X-Pro1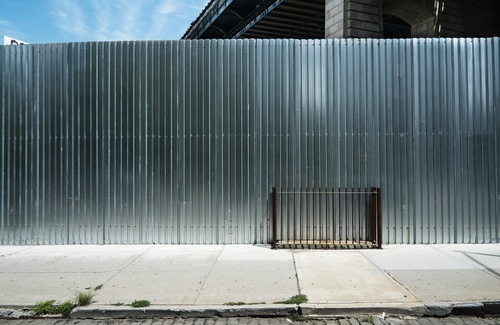 I recently had about 12 hours in New York City. Rather than walk around Manhattan, like I usually do, I decided to venture to an area I've never been before – just over the Manhattan Bridge to an area known as DUMBO ( Down Under the Manhattan Bridge Overpass). It's a cool "urban" area with a little more personal space than I'm used to in Manhattan. Next time, I will plan my adventure later in the day for better light, but I just didn't have that luxury this time. I was armed with my new Love, my Fuji X-Pro1 with all three lenses. No way would I have lugged my 5DII with more than one lens. But, the Fuji allowed me to carry the whole kit in relative comfort. And, I actually used all three lenses. Here are some of my favorite shots (including a couple from the airport, by the way). If you are interested in any technical detail on the shots, just post a comment or send me an email (sometimes, comment feature doesn't work with certain browsers…not sure why!).
See on www.jeffseltzerphotography.com
See on Scoop.it – Fuji X-Pro1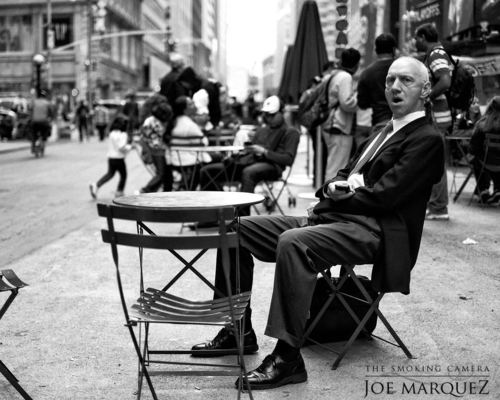 A marvellous set of street Photographs with Fuji's XPro 1 Camera….
Why bring up street photography?
Because I had an opportunity to use the Fuji X-Pro 1 and 35/1.4 lens for about two weeks in New York City – primarily for street shooting.
So how did the Fuji perform in New York City?
I found the Fuji X-Pro 1 and 35/1.4 lens great for street photography. It is small, light, relatively quiet and discrete. At least discrete to my subject matter. I had several photographers, including several Leica shooters who curiously approached me to discuss the merits of the Fuji. They all walked away impressed.

See on www.thesmokingcamera.com
See on Scoop.it – Fuji X-Pro1

My photography interests are far-ranging. I shoot events and performances island-wide including ballet, theatre, bellydancing, hula and more. Commercially, I shoot fashion and lifestyle on-location or in-studio. For private shoots, I capture studio headshots or sunset shoots on the beach. My landscape and nature photography includes humpback whales in Maui, infrared photography in Kauai and scenic panoramas throughout the islands.

See on www.thesmokingcamera.com
See on Scoop.it – Fuji X-Pro1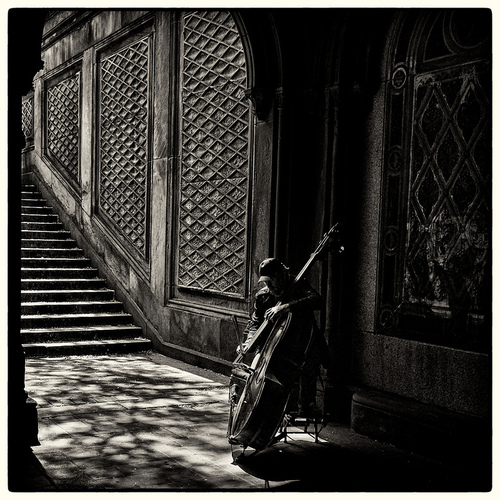 I just finished spending pretty much all of April in New York City, doing a ton of shooting. I got the X-Pro at 17th Street photo on Monday, the 2nd, so I had basically all month to shoot with it. On many days, it was all I took out. On other days, I'd take it along with an Olympus m43 camera and generally use the m43 for street work and the X-Pro for most everything else. But I also did a LOT of street shooting with the X-Pro, using zone focus and the 18mm lens.
More Ray Sachs Pics on Flickr:
http://www.flickr.com/photos/20889767@N05/sets/72157629714382477/

See on forums.dpreview.com
See on Scoop.it – Fuji X-Pro1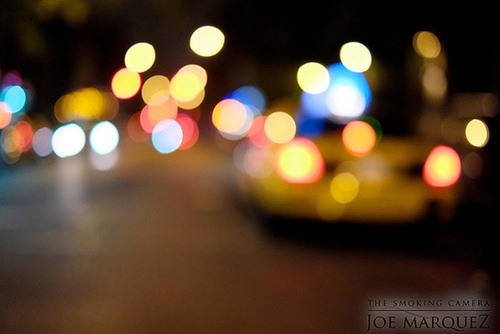 Testshot Fuji XPro 1 and 35/1.4 lens at f/1.4 in New York City.

See on www.flickr.com