Olaf Sztaba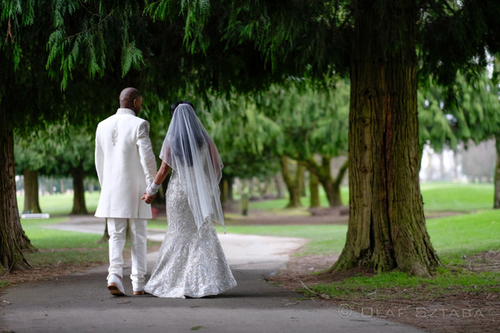 While we view ourselves as landscape and fine art photographers, we don't shy from other areas of photography. Quite the contrary! While photographing landscapes we usually travel to less popular locations, enjoy the serenity of the mornings and take our time to focus on the scene. As a result the majority of our work is being done in isolation. While we cherish those moments, sometimes we want to challenge ourselves with different genres of photography. One of them is wedding photography. While wedding photographers sometimes receive a bad rap from their peers, we hold many wedding photographers in high regard. It is a very demanding business, which requires the highest skills, especially in composition and lighting. The part that attracts us the most is the interaction with people and seeing their reactions and emotions. So to take a break from our usual work, Kasia and I occasionally photograph a wedding. Recently, we had the chance to photograph a stunning ceremony with the X-T1, X-Pro1, X100S and XF 35mm F1.4 and the latest 56mm F1.2 lens. In fact we took nearly 70% of all images during the day with the XF 56mm F1.2. After reviewing our material, we both agreed that this is the best, sharpest X-series lens from Fuji ever, and one of the best we have ever shot with. But see for yourself. All the images are JPEGs straight from the camera. Notice the beautiful skin tones, bohen and colour rendition. For the father's portrait we used Westcott IceLight. All images below, except the groom getting dressed (X-Pro1 & XF 35mm F1.4), were taken with the Fujifilm X-T1 and XF 56mm F1.2………
See on olafphotoblog.com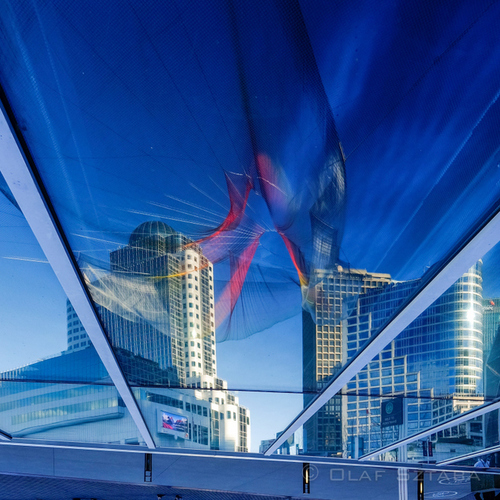 SUMMARY
I have met many photographers who would like to transition from SLRs to the X-series cameras but somehow they are afraid to do so. Part of the reason could be gossip going around the Internet about certain issues such as the AF speed or file processing. Yes, with early Fuji cameras those who wanted to shoot hummingbirds playing hide and seek may well be better off with an SLR. Fortunately, the X-T1 addressed those issues. Another reason could be the unfamiliar look of the Fuji X-Pro1 and X-E1/2 for photographers who are used to shooting with SLR-like cameras. For them, the X-T1 offers a familiar look, superb handling and the best EVF on the market. Most importantly, the "engaging and fun" factor has already far surpassed a traditional SLR. I am confident that if you give the Fuji X-T1 enough time, you will never go back to a traditional SLR. Looking around, there are many photographers who once again find joy in photography by returning to the basics. Fuji proved that a modern camera doesn't have to be a high-tech mess with a list of functions that have nothing to do with the art of seeing. The appeal of the X-T1 comes from a fusion of classic-style but proved-to-work controls with cutting-edge technology, which complements your photography process rather than complicates it. Try it. After all, there are no more excuses……..
See more pictures on olafphotoblog.com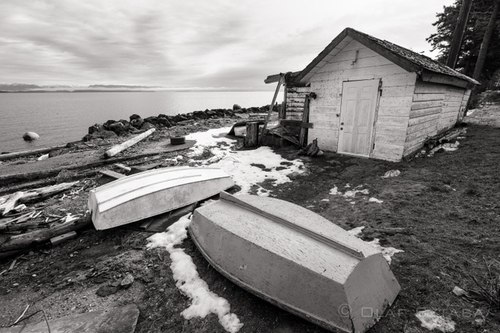 In the past I shot with zooms but my main arsenal is now prime lenses. I believe that not only do primes offer superior quality (with a few exceptions) and portability, but most importantly they allow you to think creatively. Some of the legends of photography shot with one lens their entire career; others "limited" themselves to two, maximum three lenses. This way there were able to train their eye to see and compose, which eventually led to superb work. Therefore, when Fuji was kind enough to let me try a brand new Fujinon XF 10-24 F4 R OIS lens, I approached the subject with a dose of zoom hostility and prejudgment. As a fan and heavy user of the superb XF 14mm F2.8 R lens, I wondered if I would ever enjoy this much bigger and heavier addition to the Fuji X-series line-up. On paper there is not much difference in focal length between 10mm and 14mm, some would argue. WRONG! In a wide-angle world, it makes a considerable difference. And for a serious landscape photographer, the wider you go, the more impact you create. Of course this is assuming you know how to craft grand vistas with such a demanding tool…….
See more pictures on olafphotoblog.com
The last few years have been an exciting time for digital photography. New cameras are coming on the market faster than ever; websites, blogs and Internet forums are busy comparing technical specifications and the latest sensor technology (we take some of the blame). When we meet people interested in photography, they almost always ask me the same question: Which camera do you shoot with? Which one would you recommend? Interestingly, most people never ask about lenses as if they were just an accessory. I am not surprised, though. After all, it has been known for a long time that amateurs get excited about cameras and professionals about lenses. Fortunately, since the start of the X-series, those who care about the art of seeing have had plenty of reasons to be excited. In the last few years we have witnessed a number of new camera systems. While some of them offered quite capable cameras, the majority of them had one thing in common – they lacked prime quality lenses. You don't need to look far. Even old players such as Nikon, a company that you would expect to rule, lacks high quality prime lenses for its APS-C offering……
See more pictures on olafphotoblog.com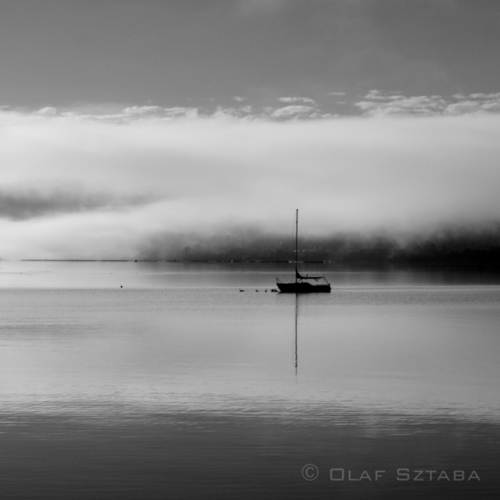 We have already started shooting with this gear. This weekend we are leaving for Vancouver Island, first on the list of great destinations planned for this month. Hopefully the weather will cooperate since many of you know March can be quite a wet month in Vancouver. Stay tuned for full reviews of the X-T1, XF 10-24mm F4 R OIS and bitingly sharp XF 56mm R F1.2. In the meantime, here are our first images shot with the Fuji X-T1 and the XF 10-24mm F4 R OIS. All B&Ws, processed in Iridient Developer & NIK Silver Pro…..
See on olafphotoblog.com
It is hard to describe what draws us to places like Bodie. Maybe it is the beauty of the forgotten and rusty; maybe it is the dark history or a search for ghosts of the past. One thing is for sure – after documenting all major ghost towns of the West over the last few years we couldn't be more pleased. Each ghost town provided us with great history lessons, unforgettable adventures and beautiful imagery. After visiting Sandon, Cody, Shaniko, Antelope, Elkhorn and Garnet, it was time to set our sights on Bodie – the largest and most popular ghost town in North America. Its reputation preceded it. Quoting from the diary of a girl who was taken to this infamous town: "Goodbye God, I am going to Bodie." Bodie got its name from Waterman S. Body, who discovered gold in 1859 and started yet another gold rush. At its peak, the town had a population of 10,000. While most mining towns of that time couldn't be mistaken for their elegance and law-abiding citizens, Bodie gained an especially bad reputation. Killings, fires, fights and robberies combined with 65 saloons offered all sorts of relaxation to stressed miners……..
See more black and white pictures on olafphotoblog.com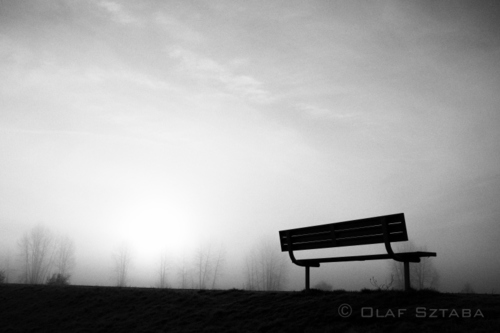 … the release of the X-T1 Fuji addressed two key elements in photography. First and foremost, an extra-large EVF allows you to concentrate on composition, light and subject in a way that is not possible with the optical viewfinder (which we also like to use). You can actually see the image before you take it! Of course, the EVF is not a new idea but it is beyond my comprehension that as of today, neither Nikon nor Canon has implemented this important technology in their leading cameras. Second, access to all-important dials such as shutter speed or exposure compensation is at your fingertips. No, it is not hidden in the menus but in front of you! You can change them without dragging your eyes away from the scene. In sum, a camera doesn't have to have every possible feature — quite the opposite. Give me the best viewfinder on the market and the manual controls at my fingertips and let me do what I love to do – see and paint with light. All the rest is just distraction……
See on olafphotoblog.com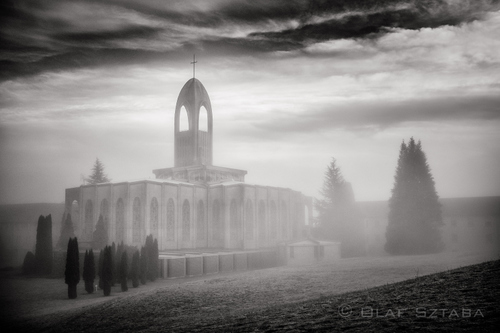 In our last blog entry, "Photography is easy. Really?" we wrote about the importance of concentrating on the art of crafting an image. Nowadays it doesn't come easily because the constant need (and in some cases addiction) to be connected doesn't allow our minds to calm down and settle on ONE task. However, there are some places where quietness comes naturally, concentration comes easily and your artistic inner self can show itself without any outside disruptions. For me, Westminster Abbey in Mission, BC is one such place. I find that a stunning location and beautiful grounds always calm me down. They allow me to put aside all the noise and just wander around with my camera. There's no pressure, no purpose, no distractions! I have visited this place many times and each time I encountered stunning views and different conditions which created a magnificent mood. All images were shot with the Fuji X100S and Fuji X-Pro1 with XF 14mm F2.8 and XF 60mm F2.4. Processed in Iridient Developer and NIK Silver Pro……
See more great pictures on olafphotoblog.com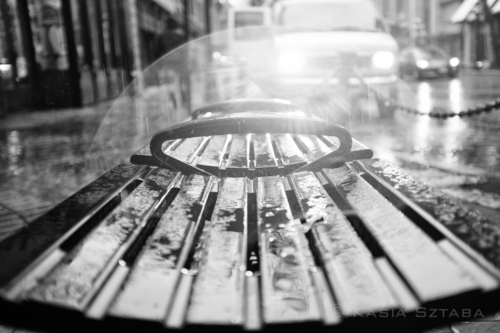 If you live in Vancouver, you have to embrace rain as part of daily life. In fact, the winter months are usually associated with non-stop rain, sometimes for weeks. Such generosity in terms of wet weather could be viewed as a nightmare for a photographer … or it could be a great opportunity to challenge your photographic vision. In fact, Kasia and I promised ourselves that this year we would try to see differently and reach for hard and uncomfortable. As a result, last Saturday while drinking our early morning coffee and looking at the droplets of rain on our window, we decided to have a photographic date with rain. Here are a few images from our rainy rendezvous……
See more pictures on olafphotoblog.com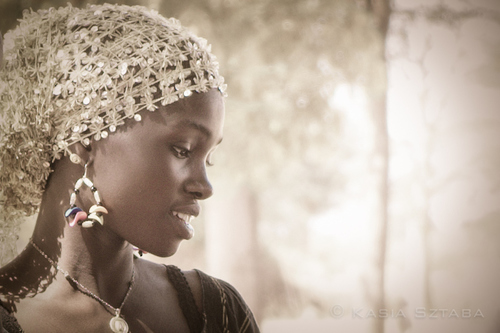 While heading to the ballroom on New Year's Eve, we photographers had a lot of reasons to celebrate: 2013 was a year when many people rediscovered their passion for photography. After years of megapixel wars and an SLR monopoly, last year brought us new tools, which helped to redirect our senses toward image creation and away from technical mumbo-jumbo. Of course, as many of you know, Kasia and I have been shooting exclusively with the Fuji X-series cameras. Since our first interaction with the game-changing X100, to the later-released Fuji X-Pro1, Fuji X-E1 and Fuji X100S, our way of seeing the world has found its camera match. While looking through our 2013 images we couldn't have been more pleased. If there are any flaws or imperfections they could all be ascribed to our failure in the process of crafting an image rather than to any gear limitations…..
See more great pictures on olafphotoblog.com