Olaf Sztaba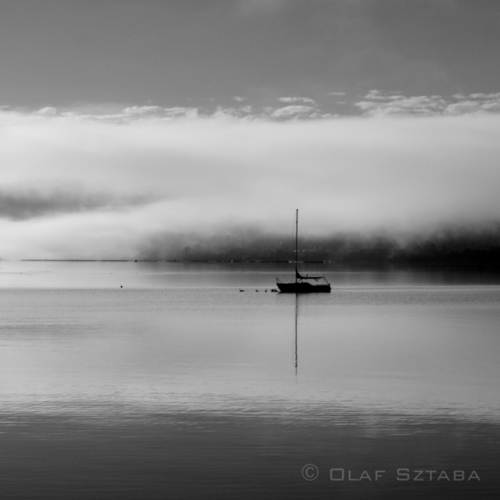 We have already started shooting with this gear. This weekend we are leaving for Vancouver Island, first on the list of great destinations planned for this month. Hopefully the weather will cooperate since many of you know March can be quite a wet month in Vancouver. Stay tuned for full reviews of the X-T1, XF 10-24mm F4 R OIS and bitingly sharp XF 56mm R F1.2. In the meantime, here are our first images shot with the Fuji X-T1 and the XF 10-24mm F4 R OIS. All B&Ws, processed in Iridient Developer & NIK Silver Pro…..
See on olafphotoblog.com
It is hard to describe what draws us to places like Bodie. Maybe it is the beauty of the forgotten and rusty; maybe it is the dark history or a search for ghosts of the past. One thing is for sure – after documenting all major ghost towns of the West over the last few years we couldn't be more pleased. Each ghost town provided us with great history lessons, unforgettable adventures and beautiful imagery. After visiting Sandon, Cody, Shaniko, Antelope, Elkhorn and Garnet, it was time to set our sights on Bodie – the largest and most popular ghost town in North America. Its reputation preceded it. Quoting from the diary of a girl who was taken to this infamous town: "Goodbye God, I am going to Bodie." Bodie got its name from Waterman S. Body, who discovered gold in 1859 and started yet another gold rush. At its peak, the town had a population of 10,000. While most mining towns of that time couldn't be mistaken for their elegance and law-abiding citizens, Bodie gained an especially bad reputation. Killings, fires, fights and robberies combined with 65 saloons offered all sorts of relaxation to stressed miners……..
See more black and white pictures on olafphotoblog.com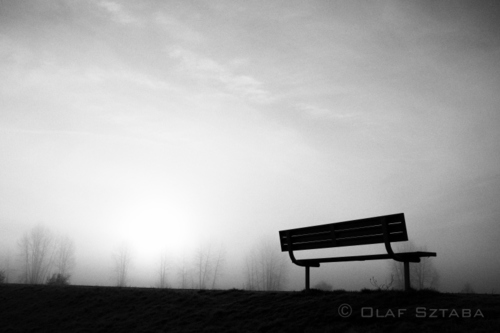 … the release of the X-T1 Fuji addressed two key elements in photography. First and foremost, an extra-large EVF allows you to concentrate on composition, light and subject in a way that is not possible with the optical viewfinder (which we also like to use). You can actually see the image before you take it! Of course, the EVF is not a new idea but it is beyond my comprehension that as of today, neither Nikon nor Canon has implemented this important technology in their leading cameras. Second, access to all-important dials such as shutter speed or exposure compensation is at your fingertips. No, it is not hidden in the menus but in front of you! You can change them without dragging your eyes away from the scene. In sum, a camera doesn't have to have every possible feature — quite the opposite. Give me the best viewfinder on the market and the manual controls at my fingertips and let me do what I love to do – see and paint with light. All the rest is just distraction……
See on olafphotoblog.com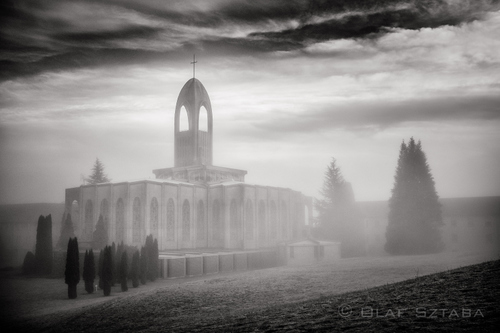 In our last blog entry, "Photography is easy. Really?" we wrote about the importance of concentrating on the art of crafting an image. Nowadays it doesn't come easily because the constant need (and in some cases addiction) to be connected doesn't allow our minds to calm down and settle on ONE task. However, there are some places where quietness comes naturally, concentration comes easily and your artistic inner self can show itself without any outside disruptions. For me, Westminster Abbey in Mission, BC is one such place. I find that a stunning location and beautiful grounds always calm me down. They allow me to put aside all the noise and just wander around with my camera. There's no pressure, no purpose, no distractions! I have visited this place many times and each time I encountered stunning views and different conditions which created a magnificent mood. All images were shot with the Fuji X100S and Fuji X-Pro1 with XF 14mm F2.8 and XF 60mm F2.4. Processed in Iridient Developer and NIK Silver Pro……
See more great pictures on olafphotoblog.com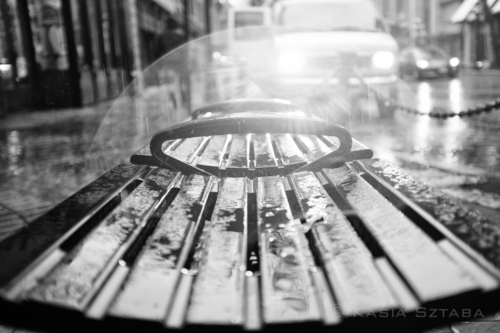 If you live in Vancouver, you have to embrace rain as part of daily life. In fact, the winter months are usually associated with non-stop rain, sometimes for weeks. Such generosity in terms of wet weather could be viewed as a nightmare for a photographer … or it could be a great opportunity to challenge your photographic vision. In fact, Kasia and I promised ourselves that this year we would try to see differently and reach for hard and uncomfortable. As a result, last Saturday while drinking our early morning coffee and looking at the droplets of rain on our window, we decided to have a photographic date with rain. Here are a few images from our rainy rendezvous……
See more pictures on olafphotoblog.com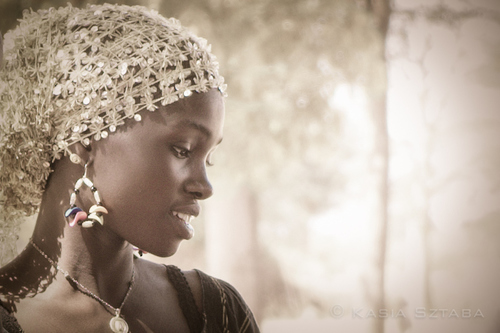 While heading to the ballroom on New Year's Eve, we photographers had a lot of reasons to celebrate: 2013 was a year when many people rediscovered their passion for photography. After years of megapixel wars and an SLR monopoly, last year brought us new tools, which helped to redirect our senses toward image creation and away from technical mumbo-jumbo. Of course, as many of you know, Kasia and I have been shooting exclusively with the Fuji X-series cameras. Since our first interaction with the game-changing X100, to the later-released Fuji X-Pro1, Fuji X-E1 and Fuji X100S, our way of seeing the world has found its camera match. While looking through our 2013 images we couldn't have been more pleased. If there are any flaws or imperfections they could all be ascribed to our failure in the process of crafting an image rather than to any gear limitations…..
See more great pictures on olafphotoblog.com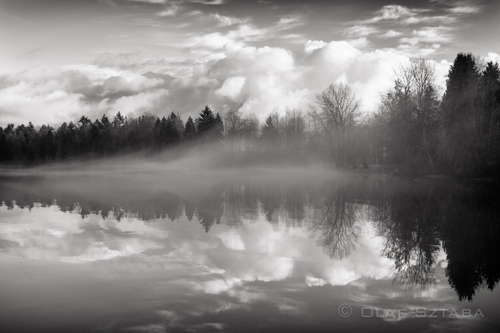 December in Vancouver is usually marked by wet, rainy weather that drags on for weeks. So last Sunday when we got a tip that the sun might appear for a few hours we were eager to grab this rare opportunity. When we left the house it was still raining but I grabbed my Fuji X100S anyway. As soon as we arrived at Port Moody Rocky Point Park, the weather started to improve. The clouds were breaking up, giving way to the first rays of sunshine. At the same time and very unusually for the time of day, random patches of fog blanketed some areas of the park. What a great opportunity! We took some family and landscape shots – all with the Fuji X100S. When we got home, I started looking at the images and it dawned on me that three years after the debut of the Fuji X100/S camera, it's still the one I enjoy using the most. It is still the camera I grab when I leave the house. It is still the camera that works with me unlike any other camera on the market (see our full review here). It's not that I haven't tried others. For a few days, I brought home the Ricoh GR. Sure it has very good image quality and a great lens but its plastic feel and lack of a viewfinder and dedicated knobs made me long for the Fuji X100S. Then there was the Nikon Coolpix A – a total non-starter for so many reasons I am not going to waste your time. Most recently, I tried an FF Sony with its 35 mm Zeiss lens. Sure, it had great image quality but somehow felt dry and uninspiring (and expensive)….
See more pictures on olafphotoblog.com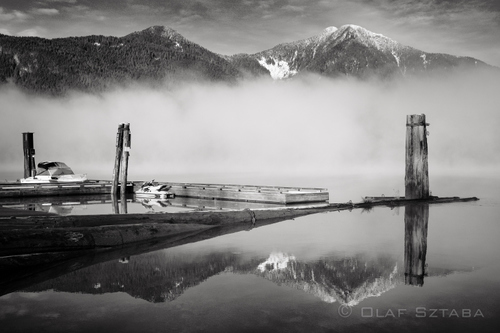 …. the latest addition to the X-series line-up is the XF 23 mm F1.4. The first thing that struck us about this lens was its size. It is even larger than a wide-angle XF 14 mm. When attached to the Fuji X-Pro1 it feels bulky but solid. Its build quality is superb with all-metal mounts and a high-grade barrel. The focus ring is nice and smooth. The only let down is a plastic hood, which feels cheap. One of the most important features of this lens is the traditional aperture ring on the lens barrel. This attribute allows a photographer to have a special connection with the lens when shooting. It not only enriches the photographic experience but let's you indulge in the process of image creation. Kudos to Fuji for going this route! While physical attributes may or may not appeal, image quality is something everyone wants and this lens delivers! Attached to our Fuji X-Pro1, this lens produces razor sharp, three-dimensional imagery. We have been shooting with the best professional-grade glass from Canon (L) and Nikon (ED). We are familiar with Zeiss and Leica lenses. But this Fuji lens is among the best. If you own the Fuji XF 35 mm F1.4 you already know the potential of this lens in the right hands. Like other Fuji X-series lenses, it is corrected for distortion. The resolution is great at 1.4, gets very strong at 2.0, and becomes heavenly between 5.6 and 11. For me personally, the 23 mm focal length is a sweet spot. If I were to choose one focal length to shoot with, that would be it. Not only does it allow you to capture beautiful landscapes and work on documentary photography and streetscapes but you can go ahead and take some creative portraits with it…….
See more pictures on olafphotoblog.com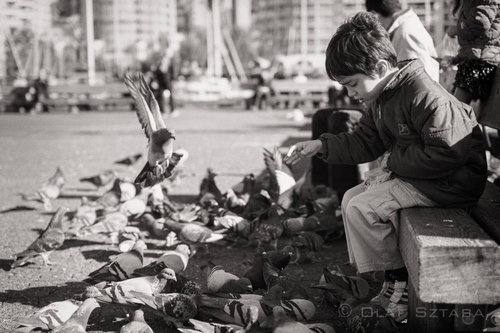 Our last write up, "The Photographer's Camera," has met with a great response. Thank you all for your comments and thoughts. No, we are not switching to Nikon or Sony. The purpose of this article was to share our thoughts about the industry and compliment companies that push the envelope. Some of you interpreted my article as a restart of a "full frame vs. APS-C" argument. Let me clarify. I don't think it is necessary for Fuji to go full frame at all. The current Fuji X-series line-up is excellent. The whole hysteria around full frame is way overblown if you take a look at how people use their cameras or even look at prints (how many people actually print their photos?). For our work, Fuji X-Pro1, Fuji X-E1 and X100s are more than adequate. Most importantly, the "feel" of those cameras and how they engage a photographer and let him/her focus on key elements is much more important to me than discussion about full frame or not. After all, the Fuji X100s is the camera that I breathe in my daily photographic life. This leads to the subject of design and philosophy. When I said, "the ball is in your court" when referring to Fuji, I meant please don't stop innovating and improving/simplifying your products, especially the high-end of your line-up. I do believe that Fuji with their X-series strikes a chord because photographers like me have had enough of do-it-all, heavy and non-engaging cameras……
See on olafphotoblog.com
Along with digital photography came a new way of thinking. Old concepts and designs were abandoned and new, high-tech designs emerged. I remember recently talking to someone who had just bought the latest SLR and started reading the manual. He was in awe – his camera could take photos even faster than he could blink his eye. His camera could make movies, share photos, communicate with devices, design photo albums … the list went on and on. This camera could do it all but … at a cost. Light, composition and subject were moved to one side – they were no longer relevant. It was the camera that had now become the centre of attention. Menus, options, pixels and speed were the new game in town. And we all started playing it. As a result, we used large cameras with unintuitive, complicated and cluttered menus. We learned to fiddle with the camera in order to set up something that should be at your palm, like the shutter speed or aperture. We got used to a shutter click that might have given my grandma a heart attack and certainly all the wildlife racing for the horizon. We got used to the way these cameras were made and we stopped asking for better. Then the Fuji X100 arrived. This camera could happen because those who designed it started from scratch. They didn't want another "me too" SLR-like product. And it became an instant classic. We (photographers) suddenly woke up and knew what was missing and how things should be……
See more great black & white pictures on olafphotoblog.com