Olaf Sztaba
There are more similarities between photographing landscapes and people than you think. When working with people, a photographer must achieve a certain level of connection and trust that allows them to relax and open up emotionally and visually. On many levels, a similar dynamics plays out when photographing landscapes. You must "feel" the place, connect with it and give it time to reveal itself to you. So often I see photographers running around stunning landscapes fixated on a few photographed-to-death spots and rushing from one location to another. And I know what I am talking about – I have done it myself! Slow down, look around and don't fixate on the most popular spots. "Be there" before you take out your camera. Very often you will notice different elements and visuals, but be warned – you may come back from your trip with images you didn't plan to take. It may well be the best imagery you have ever created…….
Source: olafphotoblog.com
One of my favourite visual exercises is to venture out with the Fuji X100S. I usually do it on the weekends and in the early morning and it's not only for the good light. You would be surprised how public spaces change when deserted. The lack of crowds and noise allows you to concentrate on the art of seeing, at least for me. Why the Fuji X100S? We have written extensively about this gem of a camera and why, in our view, it is still the best digital camera on the market. The greatest appeal lies in its size, simplicity and fixed lens. I walk around looking innocent and people don't even notice when I take photographs. Many view me as a non-threatening tourist with his little point-and-shoot. The fixed lens, dedicated knobs and lack of camera bags let me focus on theme, light and composition! You may say that it is not a good idea to limit yourself but the longer I've been taking photographs, the more I think that constraint is one of the most important pillars of photography……
Source: olafphotoblog.com
The three-week hiatus in our blog postings was not the result of World Cup fever or some R&R. Quite the opposite! We went away for a photo trip to the spectacular Canadian Rockies and we worked hard (waking up at 3:30 AM everyday!) to get you the best imagery possible. We have a lot of material to share with you – including our latest thoughts about gear and processing. While we go through our work here are some teaser images shot with the Fuji X-T1 paired with the XF 14mm F2.8, XF 56mm F1.2 and Fuji X100S. Stay tuned……..
Source: olafphotoblog.com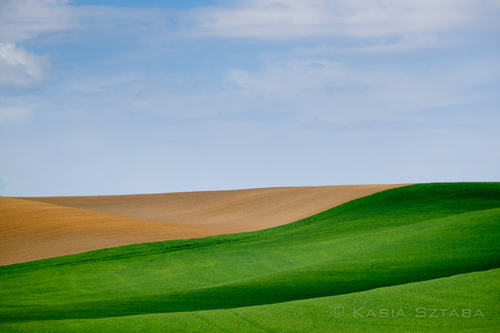 What a great trip it was! In our previous blog entry we shared the first photos from our escapade into the stunning Palouse region of southeastern Washington. Thank you for all your kind comments, shared stories and questions. The most appealing feature of the region is, ironically, the lack of popular spots such as Half Dome in Yosemite or Antelope Canyon in Arizona. The Palouse is for each individual to unravel and photograph. Every corner, every dirt road hides a visual gem to discover and some of them are only visible to you. While we made some preparations before the visit, such as studying excellent maps of Palouse by Teri Lou Danzler (you can get them here), the majority of our images came from exploring small rural dirt roads. The abundance of patterns and stunning visuals offer huge opportunities but you need concentration and strong composition skills. On the topic of composition, the process of elimination is especially important when photographing Palouse…….
See on olafphotoblog.com
Each world religion has a place of very special importance where millions of the faithful make their pilgrimage. Similarly, there is a place that every photographer should visit. It is a land like no other. The unconscious beauty of the land captivated us. The abundance of shapes, patterns and colours produces dream-like visuals, which might overwhelm your senses at first. However, if you cut yourself off from the noise of your everyday life, turn off your cellphone, disconnect from the Internet and let your senses wander, you will find yourself in awe. Rolling yellow fields against the blue sky, whirling patterns of cut hay and huge expanses of sand dune-like hills are all a feast for the eyes. The Palouse is an agricultural region in southeastern Washington, which produces mostly wheat and legumes. We couldn't find the origin of the name "Palouse." Some sources claim that the name comes from the Palus tribe, only later converted to Pelouse by the French-Canadian fur traders, which means "land with short thick grass." Later the name was changed to the current Palouse……..
See on olafphotoblog.com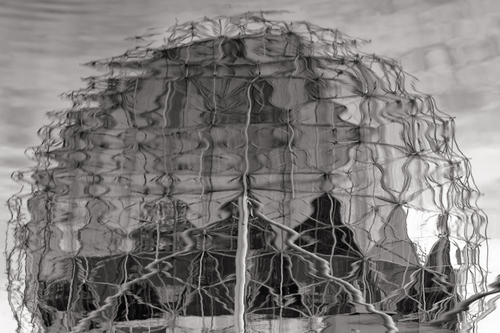 Last weekend we left home at 4:30 AM to capture Vancouver at its best. The hourly weather forecast was right and we encountered very contrasty weather conditions with stunningly rich skies and beautiful light. All we had to worry about was composition. It is something we spend a lot of time working on in the field. This is especially challenging in an urban environment when you have so many elements competing for the spot inside your frame. Pre-visualization, positioning of the camera and a rigorous elimination process are essential. In this post we would like to share with you B&W images shot with the Fuji X-T1 coupled with XF 14mm F2.8 & 56mm F1.2 lenses. We also worked with our Fuji X100S……
See on olafphotoblog.com
When we read about British Columbia's Bridge River Valley and its rich history we knew it was going to be our next photo escapade. Last weekend we packed our gear: Fuji X-T1, Fuji X100S, 14mm F2.8, 56mm F1.2, some spare batteries, detailed maps of the region and warm clothing. We made sure we had a spare tire and at 3:00 AM we left Vancouver for a great photo adventure. First, we headed north on the Sea-to-Sky highway, past Whistler and toward Pemberton. We have visited this beautiful and photogenic town on many occasions but we couldn't pass up the opportunity to capture some images as the sun rose. From Pemberton we drove east on Highway 99 toward Lillooet. It may surprise you but in 1860, it was the second largest North American centre west of Chicago after San Francisco, and the main hub of the Cariboo Gold Rush. In fact, the St'at'imc people have lived here for more than 8000 years. Despite the brief stop, we were able to capture a few images, including the historic train station (rebuilt recently)…..
See on olafphotoblog.com
Please keep in mind that in the artistic chain of creating a great image, a processing technique is only secondary to your creativity and your emotional connection with the subject. You should spend most of your time in the field concentrating on composition and light. Only when you master this part, can you complement your image with subtle processing techniques. The simpler and faster the method, the more time you will have to create great photographs. Don't fall into a hole of never-ending alterations. Get the simplest processing software you can get. Playing for hours with your imagery in Photoshop won't make you a better photographer; in fact, quite the opposite.……
See on olafphotoblog.com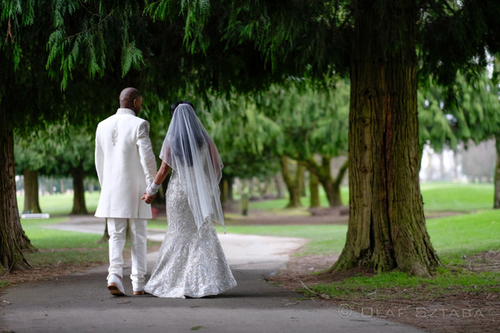 While we view ourselves as landscape and fine art photographers, we don't shy from other areas of photography. Quite the contrary! While photographing landscapes we usually travel to less popular locations, enjoy the serenity of the mornings and take our time to focus on the scene. As a result the majority of our work is being done in isolation. While we cherish those moments, sometimes we want to challenge ourselves with different genres of photography. One of them is wedding photography. While wedding photographers sometimes receive a bad rap from their peers, we hold many wedding photographers in high regard. It is a very demanding business, which requires the highest skills, especially in composition and lighting. The part that attracts us the most is the interaction with people and seeing their reactions and emotions. So to take a break from our usual work, Kasia and I occasionally photograph a wedding. Recently, we had the chance to photograph a stunning ceremony with the X-T1, X-Pro1, X100S and XF 35mm F1.4 and the latest 56mm F1.2 lens. In fact we took nearly 70% of all images during the day with the XF 56mm F1.2. After reviewing our material, we both agreed that this is the best, sharpest X-series lens from Fuji ever, and one of the best we have ever shot with. But see for yourself. All the images are JPEGs straight from the camera. Notice the beautiful skin tones, bohen and colour rendition. For the father's portrait we used Westcott IceLight. All images below, except the groom getting dressed (X-Pro1 & XF 35mm F1.4), were taken with the Fujifilm X-T1 and XF 56mm F1.2………
See on olafphotoblog.com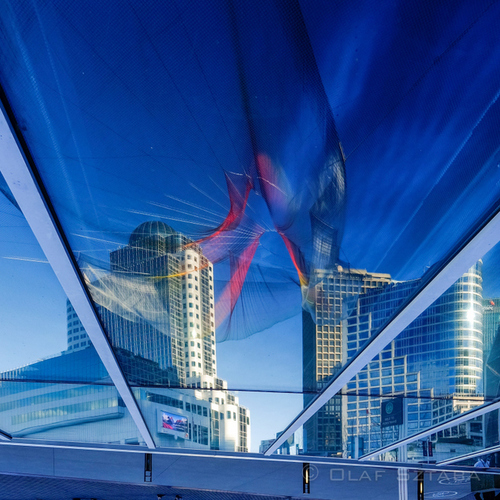 SUMMARY
I have met many photographers who would like to transition from SLRs to the X-series cameras but somehow they are afraid to do so. Part of the reason could be gossip going around the Internet about certain issues such as the AF speed or file processing. Yes, with early Fuji cameras those who wanted to shoot hummingbirds playing hide and seek may well be better off with an SLR. Fortunately, the X-T1 addressed those issues. Another reason could be the unfamiliar look of the Fuji X-Pro1 and X-E1/2 for photographers who are used to shooting with SLR-like cameras. For them, the X-T1 offers a familiar look, superb handling and the best EVF on the market. Most importantly, the "engaging and fun" factor has already far surpassed a traditional SLR. I am confident that if you give the Fuji X-T1 enough time, you will never go back to a traditional SLR. Looking around, there are many photographers who once again find joy in photography by returning to the basics. Fuji proved that a modern camera doesn't have to be a high-tech mess with a list of functions that have nothing to do with the art of seeing. The appeal of the X-T1 comes from a fusion of classic-style but proved-to-work controls with cutting-edge technology, which complements your photography process rather than complicates it. Try it. After all, there are no more excuses……..
See more pictures on olafphotoblog.com