Olaf Sztaba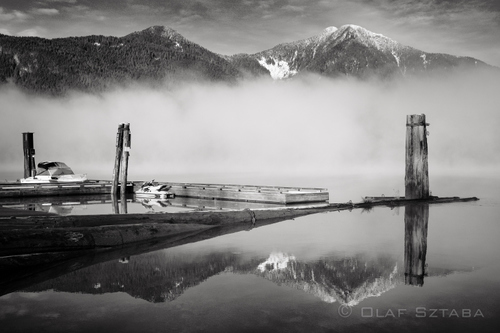 …. the latest addition to the X-series line-up is the XF 23 mm F1.4. The first thing that struck us about this lens was its size. It is even larger than a wide-angle XF 14 mm. When attached to the Fuji X-Pro1 it feels bulky but solid. Its build quality is superb with all-metal mounts and a high-grade barrel. The focus ring is nice and smooth. The only let down is a plastic hood, which feels cheap. One of the most important features of this lens is the traditional aperture ring on the lens barrel. This attribute allows a photographer to have a special connection with the lens when shooting. It not only enriches the photographic experience but let's you indulge in the process of image creation. Kudos to Fuji for going this route! While physical attributes may or may not appeal, image quality is something everyone wants and this lens delivers! Attached to our Fuji X-Pro1, this lens produces razor sharp, three-dimensional imagery. We have been shooting with the best professional-grade glass from Canon (L) and Nikon (ED). We are familiar with Zeiss and Leica lenses. But this Fuji lens is among the best. If you own the Fuji XF 35 mm F1.4 you already know the potential of this lens in the right hands. Like other Fuji X-series lenses, it is corrected for distortion. The resolution is great at 1.4, gets very strong at 2.0, and becomes heavenly between 5.6 and 11. For me personally, the 23 mm focal length is a sweet spot. If I were to choose one focal length to shoot with, that would be it. Not only does it allow you to capture beautiful landscapes and work on documentary photography and streetscapes but you can go ahead and take some creative portraits with it…….
See more pictures on olafphotoblog.com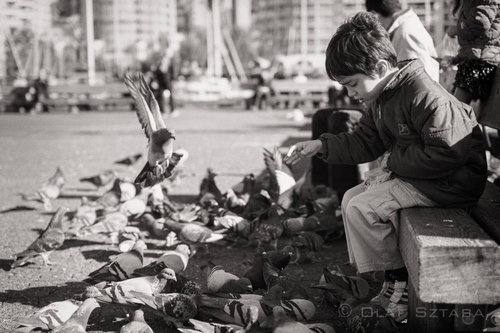 Our last write up, "The Photographer's Camera," has met with a great response. Thank you all for your comments and thoughts. No, we are not switching to Nikon or Sony. The purpose of this article was to share our thoughts about the industry and compliment companies that push the envelope. Some of you interpreted my article as a restart of a "full frame vs. APS-C" argument. Let me clarify. I don't think it is necessary for Fuji to go full frame at all. The current Fuji X-series line-up is excellent. The whole hysteria around full frame is way overblown if you take a look at how people use their cameras or even look at prints (how many people actually print their photos?). For our work, Fuji X-Pro1, Fuji X-E1 and X100s are more than adequate. Most importantly, the "feel" of those cameras and how they engage a photographer and let him/her focus on key elements is much more important to me than discussion about full frame or not. After all, the Fuji X100s is the camera that I breathe in my daily photographic life. This leads to the subject of design and philosophy. When I said, "the ball is in your court" when referring to Fuji, I meant please don't stop innovating and improving/simplifying your products, especially the high-end of your line-up. I do believe that Fuji with their X-series strikes a chord because photographers like me have had enough of do-it-all, heavy and non-engaging cameras……
See on olafphotoblog.com
Along with digital photography came a new way of thinking. Old concepts and designs were abandoned and new, high-tech designs emerged. I remember recently talking to someone who had just bought the latest SLR and started reading the manual. He was in awe – his camera could take photos even faster than he could blink his eye. His camera could make movies, share photos, communicate with devices, design photo albums … the list went on and on. This camera could do it all but … at a cost. Light, composition and subject were moved to one side – they were no longer relevant. It was the camera that had now become the centre of attention. Menus, options, pixels and speed were the new game in town. And we all started playing it. As a result, we used large cameras with unintuitive, complicated and cluttered menus. We learned to fiddle with the camera in order to set up something that should be at your palm, like the shutter speed or aperture. We got used to a shutter click that might have given my grandma a heart attack and certainly all the wildlife racing for the horizon. We got used to the way these cameras were made and we stopped asking for better. Then the Fuji X100 arrived. This camera could happen because those who designed it started from scratch. They didn't want another "me too" SLR-like product. And it became an instant classic. We (photographers) suddenly woke up and knew what was missing and how things should be……
See more great black & white pictures on olafphotoblog.com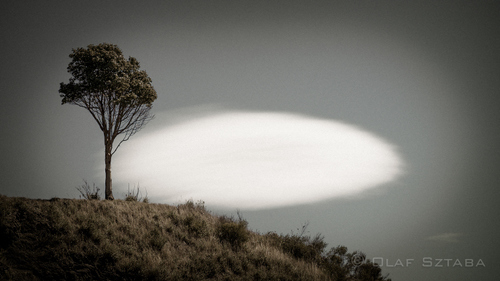 We have driven along the Oregon Coast several times in the past few years. Unfortunately, each time we encountered blue skies and strong sun, which in our view didn't do justice to the beauty of this magnificent place. Finally, this time we had one morning during which the coastal scenery presented itself at its best. Patches of fog blanketed giant rock structures, which occasionally received a larger dose of filtered light. As usual, I took a few initial exposures and checked all the data on our Fuji X-Pro1 paired with the XF 14mm F2.8 and Fuji X100s. The cameras were choosing apertures between 5.6 and 8 with shutter speeds fast enough for me to shoot from the hand. This allowed me to walk around freely, letting the camera do all the technical work. I could keep all my attention on the beautiful scenery, composition and light. Even in a place of such a beauty, one requires concentration and focus. Maybe it is just me but my approach to photography is very personal and methodical. While taking photos I like to concentrate on a subject, visualize and compose it in my mind before I take out my camera. If taken seriously, this mental effort doesn't tolerate any distractions – whether it is a discussion, loud noise or even a telephone conversation. Not only did we walk around, climbing some rocks to find a different perspective, but also worked hard to eliminate "waste" from the frame. In most cases, it requires walking back and forth (we shoot primes only), sometimes repeatedly to make the right decision. I don't press the shutter button until I am confident this is the photo I want to capture…..
See more pictures on olafphotoblog.com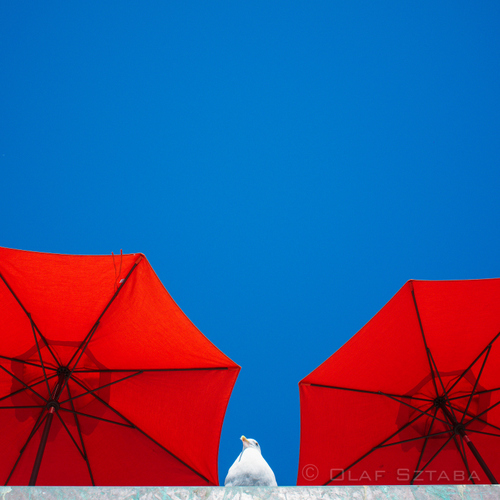 When Fuji introduced the X-Trans Sensor there was great excitement in the photographic community. The APS-C sensor that could challenge full format cameras was something that hadn't been done before. Indeed, the JPEGs from Fuji X-Trans cameras have been spectacular. For the RAW shooters, however, it wasn't all roses. The RAW saga with the X-Trans Sensor started when Adobe issued its support for the sensor (I didn't mention Silkypix since nobody wanted to learn this unintuitive software). Anticipation and excitement turned into a spate of cries and accusations. What happened to the details that are supposed to be present in the files of an aliasing-filter-free camera with a revolutionary sensor? They were simply not there for many. Then there was Capture One. Along with the support came a sigh of relief, as the files from C1 show a much better rendition of tiny things. All pixel peepers went berserk with 100%, 200% and __% comparisons between different RAW processors. As usual with the Internet, everyone saw something different but in general the majority crowned the C1 as the best bet for the X-Trans sensor files treatment. Then, almost out of the blue came a little known software, Iridient Developer. I have to admit that my early reaction was sceptical. If Adobe couldn't do it, why would they do it? One weekend I decided to download a trial version of Iridient Developer and take a look. From the first I liked the simple, logical layout. I processed a few files and exported them to Lightroom. Then when nobody was watching I indulged myself in an orgy of pixel peeping. What a party it was! First on my agenda were some photos of dusty old trucks. The difference was clear. I could see every imperfection on the hood and tire marks I hadn't seen before. In fact, the details I saw approached the details on the D800 files. Unbelievable! Grinning happily, I went back to the Iridient Developer site and bought the full version. More processing followed and after a few days of comparing the files with the C1 and Lightroom, my conclusion was in: This is the best processing software for X-Trans Sensor files if you are looking for razor-sharp details!….
See more pictures on olafphotoblog.com
What a trip it was! Almost 10 days, 5,500 kilometres, three ghost towns, the Oregon Coast, San Francisco, Yosemite and lots in-between. Kasia and I had planned this trip for a long time. Some places we had visited before (Shaniko, Oregon Coast), while others (Bodie, Yosemite) were new for us. As usual with such a wide photographic endeavour we tried to plan this trip around light – photographing in the mornings and evenings – driving during the day and at night. Of course, we didn't have much control over the quality of the light we would encounter but this time we were extremely fortunate in this regard. First on our list was Shaniko – one of our favourite ghost towns in Oregon. We've visited this tiny intriguing place before but all we got was blue sky and strong summer light. Not this time! As we approached Shaniko from the north we saw a big storm building up in the east and with a bit of good luck we encountered fantastic light. Just before Shaniko, Kasia noticed an abandoned farm in the distance; she insisted we make a turn into a rural road to get to it. She was right – it was a stunning sight…..
All images were captured with the Fuji X-Pro1 with 14mm F2.8 lens and Fuji X100s
Thx Olaf and Kasia for your suggestion – great pictures :-)
See more great pictures on olafphotoblog.com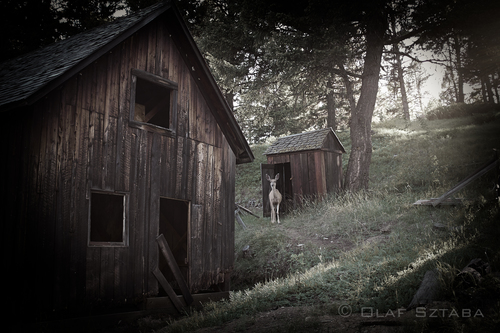 For a long time we have been planning to visit two of Montana's ghost towns, Garnet and Elkhorn. While access to Elkhorn was fairly good, our day trip to Garnet was much more challenging. The main road was closed and we had to take a detour. It was a logging road – narrow, bumpy and poorly marked, hugging a mountain. We really needed an all-terrain vehicle. As a result, our sedan and our patience were put to the test. But all our grumbles evaporated when we arrived. Both towns met our criteria for a ghost town – a secluded old place with difficult access and few people around. As usual we were equipped with the Fuji X-Pro1 plus XF 14mm F2.8 lens and Fuji X100s (we also had the XF 35 & 60mm). The 21mm and 35mm (after conversion) focal length is my favourite way of seeing. Kasia and I really like the "get close and shoot wide" approach, especially while photographing structures and landscapes. Wouldn't you know it – just when we wanted moody clouds and diffused light appropriate for a ghost town, the sun blazed down on both Garnet and Elkhorn. The bright sunshine forced us to look for strong patterns and shadows. We shot most of the photographs without a tripod, allowing full creativity. We crawled, climbed and flung ourselves prone, looking for different perspectives. And because we didn't use a tripod, we could concentrate on composition and light without distraction. Even though you sometimes get slightly fuzzy photos this way, I don't have a problem with that. I have found from experience that most of our best photographs were taken with camera in hand, letting the creative juices flow….
See more pictures on olafphotoblog.com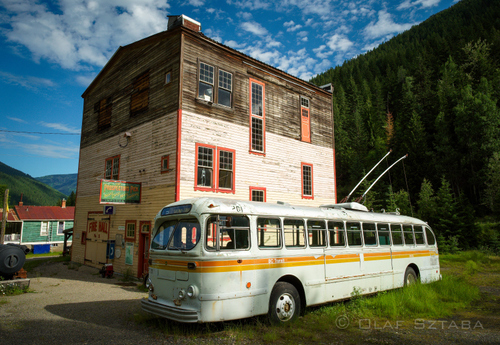 Hidden in the mountains of the West Kootenays in British Columbia lies the Valley of the Ghosts – a once rough but vibrant cluster of prosperous settlements – which has now mostly vanished. Kasia and I recently travelled to this forgotten area to search and photograph what is left of this magnificent piece of history. Over the next few weeks we will publish numerous photographs along with bits of information about this place. We went there equipped with two favourite cameras, Fuji X-Pro1 with XF 14, 35 & 60mm lenses and Fuji X100s. We have a lot of material we will show you soon but here are some hints of what is to come.
All images were processed with Iridient Developer 2.1 and Lightroom 4. Iridient Developer is new software, which supports the X-Trans files really well (the best demosaic so far?). We will share more about this in the upcoming posts.
See more pictures on olafphotoblog.com
While we continue to shoot almost daily with the X100s and gather our thoughts about this camera, we decided to take a break from the topic and present some images from our recent trip to an unknown British Columbia.
Shooting with wide-angle lenses poses a challenge for many new photographers. This is not a "have it all in" lens. The general idea is to get closer to the subject and be very selective. However, it is not as easy as it sounds. Such an approach may be unnatural to many photographers, especially beginners. As with every lens, it all starts with observation and vision. Keep in mind that not every subject will be suitable for the wide-angle treatment! Our favourite photographs taken with this lens usually consist of a very large distinctive subject, which stands out from its surroundings. The picture with the old yellow house shows our point the best…..
See more pictures on olafphotoblog.com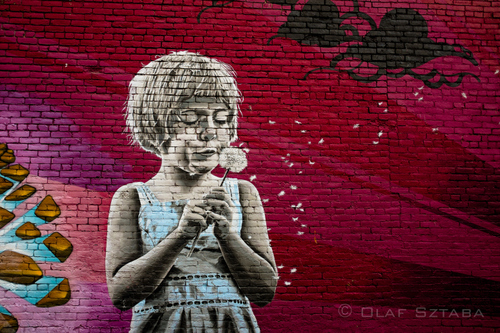 Thank you so much for your comments and kind words. We have been shooting Fuji X100s quite extensively in the last few weeks and here are some additional (full review here) thoughts about the camera and the files it produces:
The autofocus is indeed much, much faster.
The camera is dead quiet, unlike anything else on the market.
JPEGs straight from the camera continue to impress us. They are the best in the industry, period!
Velvia film simulation appears to be much improved (our initial impression was mixed). There are no more lost shadows, so we use it more often now.
The Fuji X100s RAW files do not respond well to the Adobe Camera RAW sharpening formula (they are falling apart and getting a strange look). Instead, we use NIK Sharpener Pro and the files look great; we have no such problems.
The Dynamic Range Auto (DRAUTO) function works great. If you are shooting JPEGs only, be sure to use it. Recently we covered a small family event and shot JPEGs exclusively with DR-Auto on. We could not believe the results – the system didn't allow highlights to blow out. The camera did a very good job of handling mixed and challenging lighting.
The in-camera sharpening at default settings is a little weak in our view; we set it between +1, or sometimes +2. The pictures don't look over-sharpened at all.
The prints from JPEGs are gorgeous (11×17) and from TIFFs they are even better (printed up to 20×30 – see here).
The fun factor, portability, is unlike anything on the market now.
All right, enough of this technical jumbo-mumbo. It is time for some images. Today I went for a very early morning walk around Vancouver with the Fuji X100s and here are the results.
See more pictures on olafphotoblog.com