Paris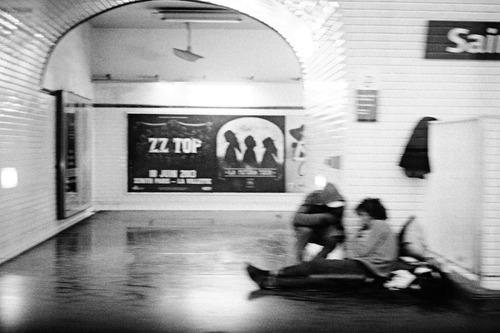 b/w . paris . france

Fuji X-Pro1 with 35mm f1.4 and Minolta MD Rokkor 50mm 1.4 …

See more pictures on nighlines.tumblr.com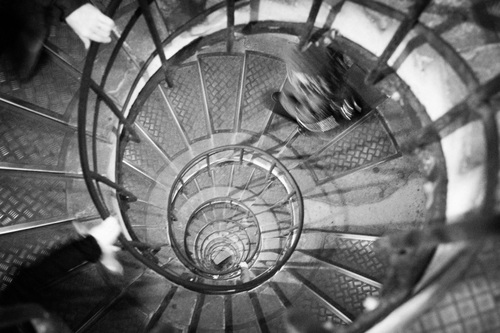 Paris is beautiful.  Whatever the season is. Maybe I like Paris the best in the winter. Less tourists, the foliage is not hiding the beautiful buildings, the wet streets can make nice reflections and the light is soft. On my long walks I certainly am not enjoying to haul around loads of equipment  Ideally my camera gear will fit in a Domke F-803. That results in a Leica M with a few lenses or lately the superb Fuji X-pro1 with the 60mm, 35mm, 18mm and a Voigtlander 15mm. This fits easily in the bag and is so light that I hardly notice carrying it around when I do my photo walks in Paris. The Fuji X-pro1 is even lighter than my Leica M7 and the same is true for its excellent lenses. With the latest firmware update the auto focus is faster than I can do with my Leica. Do the pictures look the same as the analogue ones? No, but the Fuji is the first digital camera I really like and the pictures are different but beautiful.
See more pictures on parisphototours.wordpress.com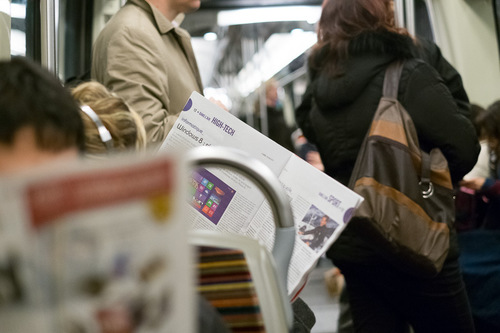 Metro rides can be boring, even in Paris. Unless you have a camera with you!
In between photo walks or in the evening when going back to the hotel in the city of light, the metro is the way of transportation of choice.Until I got the excellent Fujifilm X-Pro1 I used mainly B&W film when strolling through Paris. Shooting this kind of pictures in the metro with B&W film is possible but with a digital camera with live view on the back, great high ISO capabilities, very silent operation and auto focus it is much less of a gamble. Not much post processing was needed on these photos. Some minor exposure adjustments due to user error and some white balance tweaks on a few photos were the only adjustments needed. The liveview and the people being so self engaged make this kind of photography very easy. When doing well you do not get noticed at all.
See more pictures on parisphototours.wordpress.com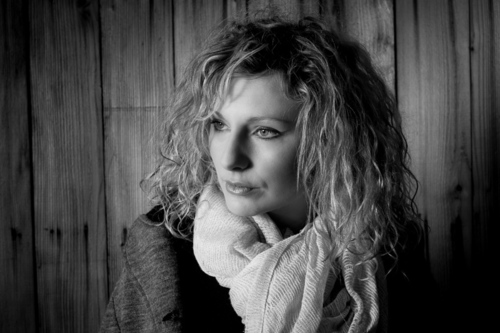 There are worse places to spend your weekend than Paris. Certainly if you are surrounded by fun people with a true passion for photography. I was asked to do a half day workshop by a French photography store called Lovinpix. It's a young company that aims to offer not only equipment but also technical advice and workshops. Their website is only in French at the moment, but they are working hard on an English version. I'm more of an outdoor person than a city guy but I'm always happy to make an exception when it comes to Paris. I just love the vibe of this city. On top of that Paris has been the place to be for photography, pretty much since the invention of the photographic progress. The guys form Lovinpix really want to mix this heritage with a modern approach and I'm happy I could be part of one of their first initiatives. The workshop was about down and dirty guerrilla style photography in the streets of Paris. We started out with a little exercise on mixing flash with ambient light. My French is not too bad but I have very little experience teaching photography in French so that was a bit of a challenge in the beginning. Luckily I was assisted by Nicolas Vallet, who co-founded a French website dedicated to off-camera flash, called Strobi.fr. He helped me finding the right words and his knowledge of the area was very helpful too. Niko is an excellent photographer and has great teaching skills, which was a great advantage for the participants and for myself.
See more picture on bertstephani.com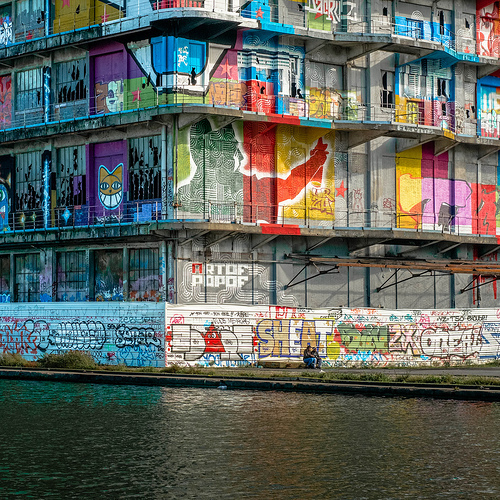 Paris and suburbs in the fall with the x-pro1 by Yann Beauson
See on yannbeauson.wordpress.com
See on Scoop.it – Fuji X-Pro1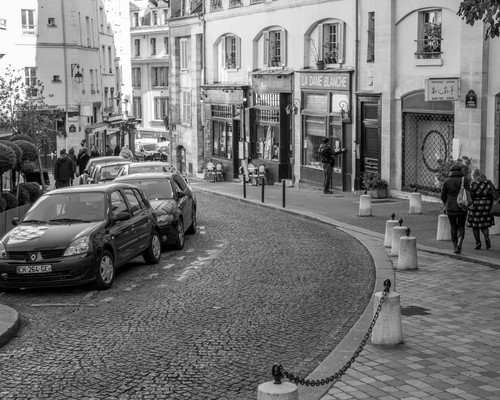 Perambulations in Paris…

See on parisinpictures.wordpress.com
See on Scoop.it – Fuji X-Pro1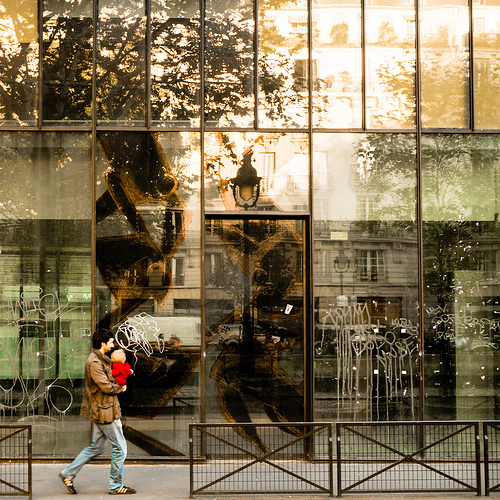 Some new pictures of Paris ans suburbs taken with the x-pro 1.

See on yannbeauson.wordpress.com
See on Scoop.it – Fuji X-Pro1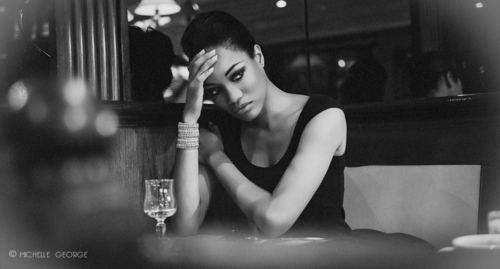 Last week I was shooting a private, commissioned job in Paris. I was over the moon at this opportunity as this would be me and the Fuji X pro 1′s first trip abroad and what better city to consummate our affair than Paris:) I have visited Paris many times, sometimes for work sometimes for pleasure. It was the first city I visited alone at the age of 19 and because of this Paris will always have a special place in my heart. I love It's cobbled streets, the smell of fresh coffee and croissant, the endless treasures found at the local pharmacie and how it manages to retain a village like charm yet posses the excitement and pulse of a major city. Paris will forever inspire me… I took these shots on a impromptu moment whilst having lunch with a friend. This is a tribute to my love of french cinema….
See on Scoop.it – Fuji X-Pro1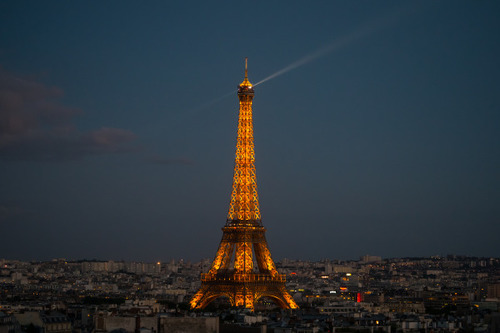 This time of year I make my annual pilgrimage Le Mans in France to photograph the Le Mans 24 hour sportscar race. I usually spend a few days in Paris on the way to Le Mans as a way of adjusting to the time zone and to take advantage of the photographic opportunities Paris provides. For my motorsport photography my camera bag is crammed with Canon digital SLR bodies and lenses but I am a big fan of the X series range of FUJIFILM cameras. (Not just because I work for FUJIFILM!) Last year I photographed Paris using the retro styled fixed lens FUJIFILM X100, this year I had the new X-Pro1 at my disposal with an 18mm, 35mm and 60mm lenses. Without a doubt the FUJIFILM X-Pro1 is the most versatile camera I have ever used. I had used the camera for about 2 months prior to my trip and I was very excited by the high ISO capability of the camera and the sharpness of the Fujinon lenses. The new sensor technology provided me with amazingly sharp images in all shooting conditions and I couldn't wait to get to Paris as I had a few ideas for images that I thought would take advantage of the technological advances in the X-Pro1….
See on www.fujifilm.com.au
See on Scoop.it – Fuji X-Pro1

I wanted to take the time to celebrate my longstanding favorite camera, the Leica M9, and one of my new favorites, the Fuji XPro-1, as amazing photographic tools by which to grow my photographic skills. I used both cameras extensively during my recent visit to Paris this past July, and the exercise of photographing this city for a week validated my vision for the city by capturing it in the way that I saw it. We currently live in a golden age of photography, where cameras are truly fantastic tools for creative expressionism. Every camera will have strengths and weaknesses, and one should choose a camera that suits their needs and style, and go out and make images. For some, it's the iPhone that suits their needs the best. For others, tech cameras with medium format backs are necessary to capture the required image. For me, over the past 6 years, the digital rangefinder has been the camera that suited my needs, and in particular, the Leica M9 was an digital realization of the ideal rangefinder camera. Remember that while the M10 may soon replace the M9 at the top of Leica's supply and production food chain, the Leica M9 remains and will continue to be a fantastic tool for those who love rangefinder photography. Similarly, the Fuji XPro-1 is a fantastic option for people liking cameras in a smaller form factor, with rangefinder styling. It is far from perfect, with quirky autofocus being its primary issue, but the images acquired from its innovative sensor have the potential to wow both the photographer and his or her audience. Let me talk about my experience using these cameras, while walking the streets of Paris….

See on www.stevehuffphoto.com