Paris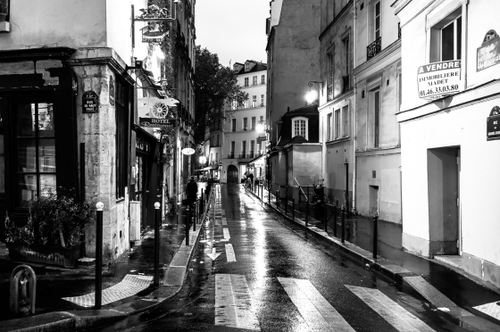 Just made it back from a quick 3-day weekend in Paris. We were out celebrating my grandma's 80th birthday with the family. Paris is always a lovely city to come home to. The lights, the pitoresque streets, the Seine, the cathedrals, the bistros, the boulevards, everything really. You'll just have to live with the traffic I guess. There is a reason world-famous photographers like Cartier-Bresson, Brassai lived here and contemporary photographers like Jay Maisel and Bill Cunningham keep returning here over and over again. Evidently, cleared two days for some much needed street photography. Paris, like any major city in the world lends itself perfectly to street photography. I'm a big advocate of shooting the city or place you live in, because every aspect can be interesting. However, in order for your streetphotography to be interesting, your subject matter needs to be interesting. Subject matter, evidently, are the people or things you photograph. If you live in a place that has very few, to no people, you're going to have a bad time for street photography. That being said, photographers like William Eggleston have had incredible careers photographing the mundane everyday life. But this post is about street photography……
See more pictures on morganmoller.wordpress.com


Went to Paris for a long weekend, we had great weather and an amazing time, loved walking the streets with my Fuji X-pro trying to capture a little bit of Paris life.
Shot with the Fuji X-pro 1 with the 35mm 1.4 
See more pictures on www.mattwilkinsonphotography.co.uk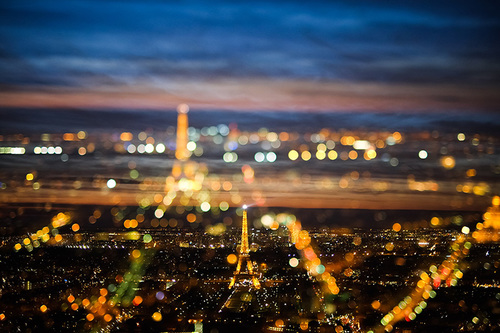 From my reader Vincent:
"I was lucky enough to get my hands on an x100s just before I begun my travels this year and I think it is the single most important photographic equipment I have ever bought. I carry it with me everywhere, it fits into my pockets effortlessly and it just becomes an extension of who I am. As a result of having the x100s in my pocket where ever I go and the travels I have coming up over the next few years, I thought it will be fun to create X-PLR. X-PLR is derived from explore and a play on the X series cameras. My aim is to explore as many different countries and cultures as possible and I will be documenting  99% of my travels with the X100s. X-PLR is still at an experimental phase but I  plan to visit some interesting places, my aim is to document things as I go along, so I am excited to see how things develop over the years…."
See more pictures on vopoku.com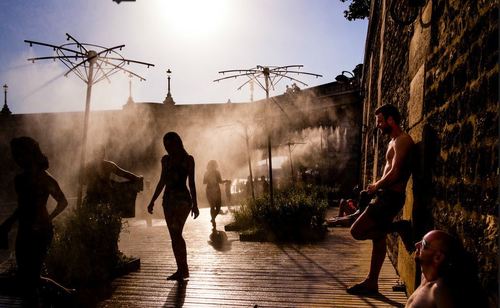 …. recently I spent a few days in Paris and discovered what the French call the 'Paris Plages', the Paris beaches. Every July and August the office of the mayor blocks a stretch of road along the river Seine and converts it to a beach. For those who can't afford to leave the city in summer this beach provides a refuge from the heat, humidity and the tourist masses. I also found the beach to be a great equalizer: in the sand you find the rich and the poor, the Africans and the Europeans, the beautiful and the not-so-beatiful, the old and the young.

While many cities around the world have developed similar concepts, none of them can beat the atmosphere of a warm evening on the stretch of road that is borrowed from traffic for a few weeks in sweltering heat of summer.

All the photos were taken with my Fuji X100s and X-Pro 1 cameras. On the latter I used mainly the 18/2.8 lens, sometimes also the 35/1.4….

See more pictures on www.cabophoto.com
Découverte d'une spectaculaire exhibition dans la grande salle à l'entrée du centre Georges Pompidou à Paris, puis immersion dans le monde sensuel et énigmatique de Roy Lichtenstein avec la visite de l'exposition qui lui est consacrée. La photographie de quelques œuvres était autorisée, faites sans trépied à 1600 iso et plus, la richesse des détails obtenus dans les photos de tableaux montrent à quel point le fuji Xpro-1 est un outil de grande qualité…..

See more pictures on www.loeil2fred.com
I went to Paris last week for business, but had a free evening to spend with a friend there. We decided to do some long exposure photography.
Normally long exposures are useful to blur out moving water in landscapes. Here we actually "blurred" out people, sometimes even removing them entirely! It's quite a funny feeling when you look at your picture after the long exposure.
As the weather was quite overcast, it was nice to have some moving clouds in there too. It was really a nice evening (thanks Jerome)! The joy of traveling with the Fuji X-Pro1 is that the equipment is considerably lighter than a DSLR kit. I could even take a small tripod (a gorillapod) instead of a huge and heavy one.
My friend Jerome on the other hand, had a Canon EOS-5D MkII and a big tripod; that did attract attention. At one point, in the Jardins des Tuilleries park, a car with park maintainers pulled up to us and asked if he had a permit. They claimed that he was a "professional" because of the tripod! On the other hand, I think they didn't even notice my Fuji hanging on the gorillapod on a fence! Another great reason for being a Fuji Ninja! ….
See more pictures on blog.danielpfund.com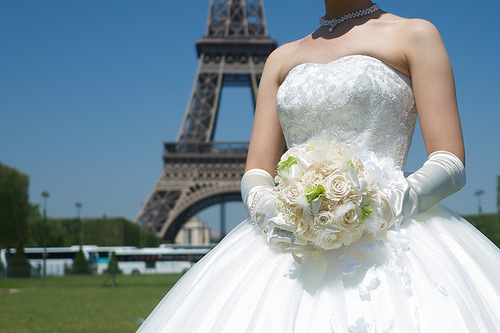 Quelle drôle d'idée que de traverser presque la moitié de la planète pour venir se marier à paris devant la tour Eiffel. Je dois avouer que la scène avait quelque chose de surréaliste, j'ai saisi l'occasion pour faire un reportage du reportage…
Ces photos ont été faites avec mon Fuji X-pro1 et ses 3 objectifs 18, 35 et 60mm à focales fixes. Le boitier Fuji est particulièrement agréable à utiliser dans ce genre de situation, lorsque l'on veut faire des photos sur le vif, il arrive que de devoir changer d'objectif à la volée soit un peut pénalisant, mais quel plaisir de pouvoir travailler à de grandes ouvertures pour parfaitement détacher les différents personnages…..
See more pictures on www.loeil2fred.com
Street Photography with Fuji X-E1 in Paris
Basili is an information designer, photographer and writer based in Tokyo, Japan. His interests include the cultural discoveries of travel; design and its many facets – from architecture and industrial design to graphics and typography; technology and media; Japanese food and good espresso coffee
See more pictures on basilimobilephotographs.wordpress.com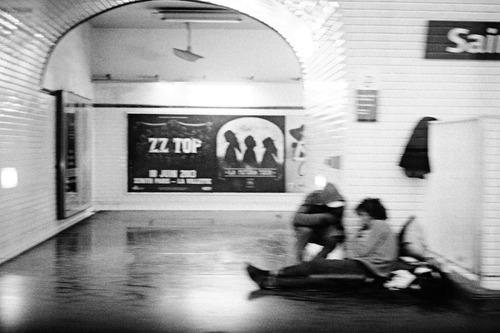 b/w . paris . france

Fuji X-Pro1 with 35mm f1.4 and Minolta MD Rokkor 50mm 1.4 …

See more pictures on nighlines.tumblr.com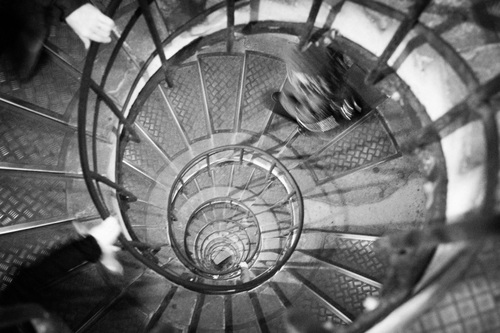 Paris is beautiful.  Whatever the season is. Maybe I like Paris the best in the winter. Less tourists, the foliage is not hiding the beautiful buildings, the wet streets can make nice reflections and the light is soft. On my long walks I certainly am not enjoying to haul around loads of equipment  Ideally my camera gear will fit in a Domke F-803. That results in a Leica M with a few lenses or lately the superb Fuji X-pro1 with the 60mm, 35mm, 18mm and a Voigtlander 15mm. This fits easily in the bag and is so light that I hardly notice carrying it around when I do my photo walks in Paris. The Fuji X-pro1 is even lighter than my Leica M7 and the same is true for its excellent lenses. With the latest firmware update the auto focus is faster than I can do with my Leica. Do the pictures look the same as the analogue ones? No, but the Fuji is the first digital camera I really like and the pictures are different but beautiful.
See more pictures on parisphototours.wordpress.com