Paris
Seeing as this is the third morning in the row that I've woken up at 3am, it's safe to say that I'm still on Paris time. Speaking of Paris, what a beautiful city, eleven days and I feel like we only scratched the surface. Of all the cities I've visited, Paris is definitely the most photogenic. Funny thing is I feel like I hit a wall sometime during our trip, the photographic wall. The one that makes me want to put down the camera. The one that has made it hard for me to look at my images from the trip. And the one that has kept me from posting anything on the blog. It happens every year, so I know it'll pass. Only a matter of time. Luckily, I did some editing in Paris so here are a few random images from our visit…..
See on stephenip.com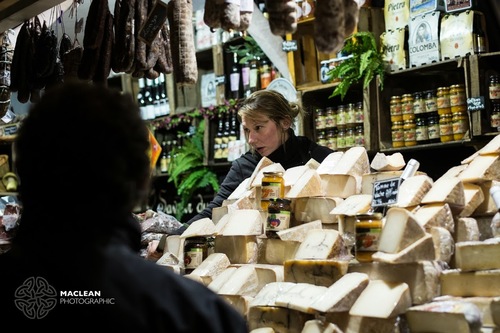 On the Champs Elysee towards the Place de la Concorde is the location for the annual Christmas market.  The stalls line each side of the avenue along with food vendors and a fun fair.  The whole area is lit by thousands upon thousands of Christmas lights, with festive music playing over the speakers along the Champs Elysee; the whole scene is very Christmassy…..
See on macleancomms.blogspot.de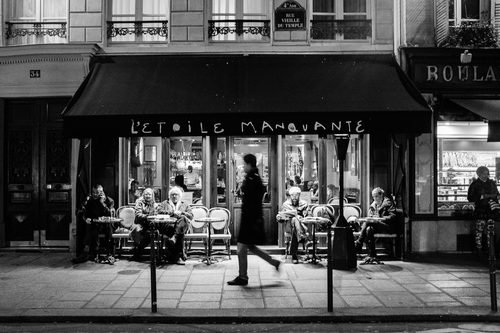 We're a few days into my first visit to Paris and I must admit that I've been a bit overwhelmed photographically thus far. Everything about this iconic city, from the Eiffel Tower to the cafe-lined streets is truly photogenic. As I finally begin to edit my images from the past few days, I'm finding that I prefer many of them in black & white. It's not so much that they look better in black & white, but rather that they just feel right that way….
See more pictures on stephenip.com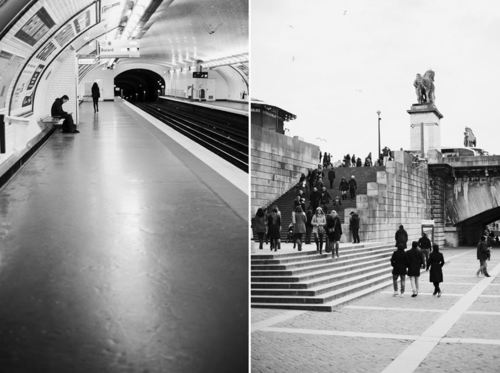 Johnny and I had a wonderful 8 days in Paris earlier this month. It was our first time there together, and we were both completely overwhelmed with how beautiful it was. The city embodies elegance and culture – from the graceful trees to the architecture to the refined cuisine and the visible appreciation for the arts. We were able to visit the Louvre and see the Mona Lisa in person (an incredible experience), hike up to the Basilique du Sacré-Cœur for a panoramic view of Paris, enjoy a boat ride on the Seine, and walk around at the Eiffel Tower. We rode the Metro a few times, met for coffee with a couple of fellow photographers, and visited a flea market to admire some French antiquities. Other than that we just walked around the 11th Arrondissement a lot, where our hotel was, and enjoyed the cafe culture, the numerous camera shops and wonderful restaurants. I really feel incredibly lucky to have been able to travel to so many beautiful places this year. And more than that, to be able to share these experiences with the man I love, who is the most wonderful companion I could ever ask for…..
See more pictures on www.poemswithoutwords.com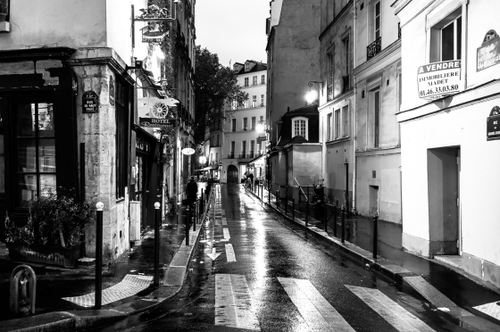 Just made it back from a quick 3-day weekend in Paris. We were out celebrating my grandma's 80th birthday with the family. Paris is always a lovely city to come home to. The lights, the pitoresque streets, the Seine, the cathedrals, the bistros, the boulevards, everything really. You'll just have to live with the traffic I guess. There is a reason world-famous photographers like Cartier-Bresson, Brassai lived here and contemporary photographers like Jay Maisel and Bill Cunningham keep returning here over and over again. Evidently, cleared two days for some much needed street photography. Paris, like any major city in the world lends itself perfectly to street photography. I'm a big advocate of shooting the city or place you live in, because every aspect can be interesting. However, in order for your streetphotography to be interesting, your subject matter needs to be interesting. Subject matter, evidently, are the people or things you photograph. If you live in a place that has very few, to no people, you're going to have a bad time for street photography. That being said, photographers like William Eggleston have had incredible careers photographing the mundane everyday life. But this post is about street photography……
See more pictures on morganmoller.wordpress.com


Went to Paris for a long weekend, we had great weather and an amazing time, loved walking the streets with my Fuji X-pro trying to capture a little bit of Paris life.
Shot with the Fuji X-pro 1 with the 35mm 1.4 
See more pictures on www.mattwilkinsonphotography.co.uk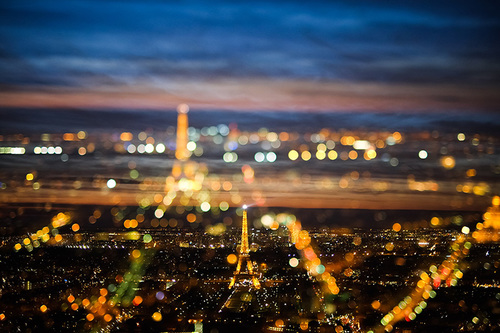 From my reader Vincent:
"I was lucky enough to get my hands on an x100s just before I begun my travels this year and I think it is the single most important photographic equipment I have ever bought. I carry it with me everywhere, it fits into my pockets effortlessly and it just becomes an extension of who I am. As a result of having the x100s in my pocket where ever I go and the travels I have coming up over the next few years, I thought it will be fun to create X-PLR. X-PLR is derived from explore and a play on the X series cameras. My aim is to explore as many different countries and cultures as possible and I will be documenting  99% of my travels with the X100s. X-PLR is still at an experimental phase but I  plan to visit some interesting places, my aim is to document things as I go along, so I am excited to see how things develop over the years…."
See more pictures on vopoku.com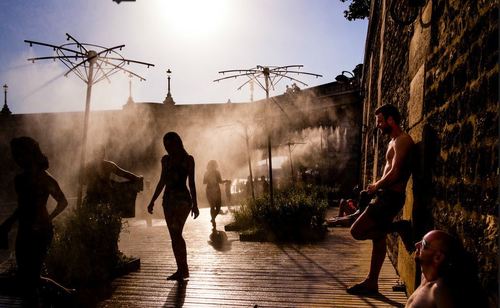 …. recently I spent a few days in Paris and discovered what the French call the 'Paris Plages', the Paris beaches. Every July and August the office of the mayor blocks a stretch of road along the river Seine and converts it to a beach. For those who can't afford to leave the city in summer this beach provides a refuge from the heat, humidity and the tourist masses. I also found the beach to be a great equalizer: in the sand you find the rich and the poor, the Africans and the Europeans, the beautiful and the not-so-beatiful, the old and the young.

While many cities around the world have developed similar concepts, none of them can beat the atmosphere of a warm evening on the stretch of road that is borrowed from traffic for a few weeks in sweltering heat of summer.

All the photos were taken with my Fuji X100s and X-Pro 1 cameras. On the latter I used mainly the 18/2.8 lens, sometimes also the 35/1.4….

See more pictures on www.cabophoto.com
Découverte d'une spectaculaire exhibition dans la grande salle à l'entrée du centre Georges Pompidou à Paris, puis immersion dans le monde sensuel et énigmatique de Roy Lichtenstein avec la visite de l'exposition qui lui est consacrée. La photographie de quelques œuvres était autorisée, faites sans trépied à 1600 iso et plus, la richesse des détails obtenus dans les photos de tableaux montrent à quel point le fuji Xpro-1 est un outil de grande qualité…..

See more pictures on www.loeil2fred.com
I went to Paris last week for business, but had a free evening to spend with a friend there. We decided to do some long exposure photography.
Normally long exposures are useful to blur out moving water in landscapes. Here we actually "blurred" out people, sometimes even removing them entirely! It's quite a funny feeling when you look at your picture after the long exposure.
As the weather was quite overcast, it was nice to have some moving clouds in there too. It was really a nice evening (thanks Jerome)! The joy of traveling with the Fuji X-Pro1 is that the equipment is considerably lighter than a DSLR kit. I could even take a small tripod (a gorillapod) instead of a huge and heavy one.
My friend Jerome on the other hand, had a Canon EOS-5D MkII and a big tripod; that did attract attention. At one point, in the Jardins des Tuilleries park, a car with park maintainers pulled up to us and asked if he had a permit. They claimed that he was a "professional" because of the tripod! On the other hand, I think they didn't even notice my Fuji hanging on the gorillapod on a fence! Another great reason for being a Fuji Ninja! ….
See more pictures on blog.danielpfund.com