Patrick Leong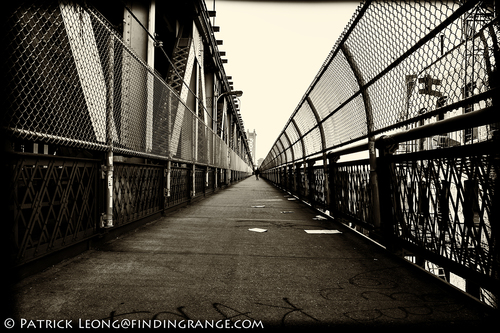 So again, overall, the build quality of this camera is what I have come to expect from Fuji.  When compared to the X-Pro1, I would say that the X-Pro1 has a more solid or confident feel to it.  This could be because the X-Pro1′s entire body is made out of magnesium where as only the top and bottom plate of the X-E1 are made from this material.  The X-Pro1 feels slightly better built but what do you expect?  It's priced 40% higher than the X-E1.  But this should not deter anyone from purchasing the Fuji X-E1 because it is a solid, and wonderful camera that's very rewarding to own. What are other differences between these two cameras?  Well, while the LCD on the X-E1 is smaller, and lower in resolution than the X-Pro1′s, the X-E1 does offer a few things that the X-Pro1 does not.  For example, the X-E1 offers an electronic remote release, built in diopter, an external microphone jack, and a built-in pop up flash.  However, the X-E1 does not offer an X-sync terminal, and it also does not have the shutter speed dial lock of the X-Pro1 that I mentioned before.  The X-E1 also does not have a hybrid viewfinder but Fuji found a great way the remedy this…..

See full article and more pictures on findingrange.com
See on Scoop.it – Fuji X-Pro1

Hey everyone, what a night! Hurricane Sandy sure left a mess here in New York! Some of the roads are just beginning to open up but no trains for quite some time. The stations are completely flooded! Mayor Bloomberg said there may be buses tomorrow but they will be limited. There are people still without power. Since I couldn't get into Manhattan, I thought I'd walk around my neighborhood to check out the damage that Hurricane Sandy left here. Since my M9 is not with me anymore (it's on consignment for the new Leica M), I decided to walk around with my Fuji X-Pro1 and X100. I carried my X100 with me because I wanted to use it a bit more before I sell it for the Fuji X-E1. Here are the photos, I hope you all enjoy them. I hope everyone is safe here in the East Coast! Feel free to leave a comment if you live in New York or New Jersey if you have anything to say about Hurricane Sandy (or anyone else ). Take care everyone and stay safe!

See on findingrange.com
See on Scoop.it – Fuji X-Pro1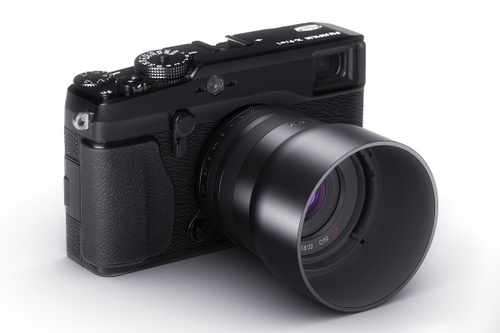 I am so psyched for the new year to begin now, specifically spring/summer. I was waiting around for my girlfriend to get out of an orientation for a new job, and started looking up some stuff on the internet concerning the new Fuji X-E1, which I really want to get my hands on. I ended up running into some news from Zeiss that they will be producing some new autofocus lenses for the Fuji X-bayonet! Third party lenses from a respected lens manufacturer, such as, Zeiss for my X-Pro1?. How cool is that?
Three prime lenses are initially going to be released: a 12mm F2.8, a 32mm F1.8, and a 50mm F2.8 macro. The new lenses will come with manual aperture settings, and they will all cost around a 1,000 euros. Using my unit converter on my Mac, that's roughly $1,300. Fuji will be releasing their XF 14mm F2.8 R lens (21mm equivalent) but I think I might hold out to see what the Zeiss 12mm F2.8 is going to be like first. Nothing against the Fuji lens but I always wanted something wide like an equivalent 18mm lens, and that's what the Zeiss 12mm translates too. I had a 21mm for my Leica but I always wished I had something a bit wider. Also, it's a Zeiss lens specifically designed for my Fuji X-Pro1! It's gotta be pretty awesome . Right now, I have lens lust, and I can't help but dream of my ultimate X-Pro1 system: the XF 35mm F1.4 R lens, the new Zeiss 12mm F2.8, and the soon to be released XF 56mm F1.4 (approximately 84mm). I think that kit would make a great wedding outfit.
See on findingrange.com
See on Scoop.it – Fuji X-Pro1

Hey everyone, I have a new three way comparison for all of you today. At one point, I had all three of these Fuji X series mirrorless cameras together. After shooting with them all for some time, I started to think to myself, "wouldn't it be cool to write up some sort of comparison between the three?" Yes, they are completely different cameras in completely different classes but who hasn't thought of how they actually compared with one another? You have the X100, which is the camera that many believe basically put Fuji on the map in the mirrorless world. Then, you have the X10, which is the camera that in my opinion rocked the high end compact world. Lastly, you have the X-Pro1, which is the camera that really put Fuji in a new league in terms of the mirrorless world. What are their similarities? Their differences? Do these cameras even have the same signature look? Well, just for heck of it, I thought I'd make this fun comparison between the three X series mirrorless cameras, and see what I come up with…
See on findingrange.com
See on Scoop.it – Fuji X-Pro1

For now, here are some shots taken with the Fuji X-Pro1 and XF 18mm F2.0 R lens in Bermuda. Yes, these are some of my photos from my vacation to Bermuda. I will probably post more at a later time. The ones I shot with my Leica M9 will also turn up soon. I had so much planned in terms of photography for my trip to Bermuda but when I got there, I honestly just spent the time enjoying my vacation.
See on findingrange.com
See on Scoop.it – Fuji X-Pro1


In general, I try to keep everything as simple as possible, which is actually one of the reasons for why I love the Leica M9 or in this case, the Fuji X-Pro1. They are cameras that are purposely built with a lack of electronic wizardry. I find that sometimes the electronics just get in the way, and it's actually a bit liberating to use a camera in just its raw form. It kind of reminds me of the film days .
See on findingrange.com
See on Scoop.it – Fuji X-Pro1

The B+W Filter Clear With Multi-Resistant Coating MRC (007M) is a great filter to get to protect your lenses. I use them with my X-Pro1.

See on findingrange.com
See on Scoop.it – Fuji X-Pro1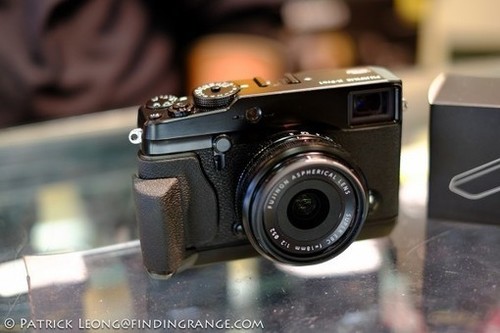 The Fuji X-Pro1 Hand Grip HG-XPro1 is a great accessory for your X-Pro1. Does the hand grip add much bulk to the X-Pro1? How much is it?
See on findingrange.com
See on Scoop.it – Fuji X-Pro1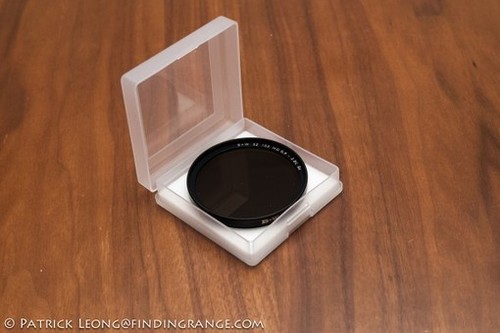 Generally, the wider the aperture, the more light that you let into the lens. The problem with this is, in broad daylight, there is too much light resulting in overexposure if I choose to shoot at a wide aperture. I could adjust the shutter speed to compensate but there are many situations where the shutter speed on my X-Pro1 just isn't fast enough (max speed is 1/4000 of a second on the X-Pro1). This is where my ND filter comes into play.
See on findingrange.com
See on Scoop.it – Fuji X-Pro1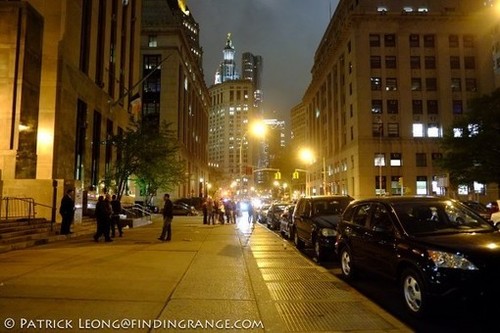 This is a quick post. I thought I'd share some photos taken at night with the Fuji X-Pro1. We all know that the X-Pro1 has great high ISO capability but this is to show you the high ISO capability in more real world use. If you want a more controlled test, you can check out my post about the high ISO capability of the Fuji X-Pro1. I'm actually really enjoying using this camera, and haven't had significant issues with it other than the ones that I mentioned in my Fuji X-Pro1 review.
See on findingrange.com