Patrick Leong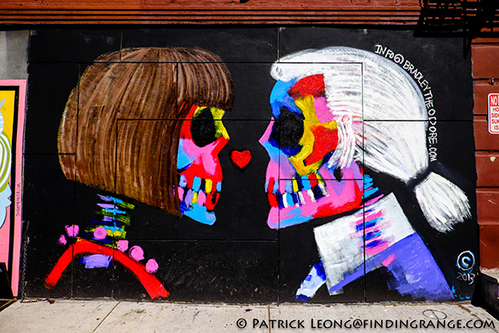 Fuji X-T1 Verdict:
I've been using the X Series line since the X100 days, and thinking back, it's quite amazing how far Fuji has taken the system in such a short time.  Not only are there myriad bodies to choose from, there are some seriously high quality optics to accompany the system along with various other third party lenses thanks to the abundance of adapters. The Fuji X-T1 is definitely a departure from the design of previous X Mount cameras in that it has taken the form of a mini retro DSLR over the rangefinder-styled form of past Fuji cameras, and I have to admit, the rangefinder guy in me kind of misses that design aspect. Nevertheless, I think it's this uniqueness in the X Series lineup that helps maintain the magic that makes the X Series special.  Let's be honest, Fuji has been coming out with a lot of different models, and if you ask me, I don't know if they necessarily need to update so fast all of the time.  But the X-T1 is different than some of the other models that were simply designed to refresh an existing model.  It not only looks different, it feels different, which to me, feels like it is something special.  It's the excitement and feeling I got when I first bought my X100, X-Pro1, and X-E1………
See on findingrange.com
… I tested the Helios 44m in a lot of situations, and it still produces awesome or pleasant photos. I tried using the Fuji X-E1 with 44m combo for street shoots, still life, landscape and of course, portrait shoots, and the lens produces awesome results (Do check out my blog for more of the photos produced). Some might say it will not be as good as the new Fujinon XF 56mm f/1.2 and I believe so too. The Fujinon XF 56mm f/1.2 sounds and looks like a very sexy lens (very tempting) but that will not make the Helios 44m a bad lens. In fact if you compare the price of both lenses, the Helios 44m might be a beautiful lens you would be happily using yet having the funds to purchase other available lenses or support other stuff in your life. So, sometimes it is good to look backward and make a vintage alternative. Good day ahead……
See on findingrange.com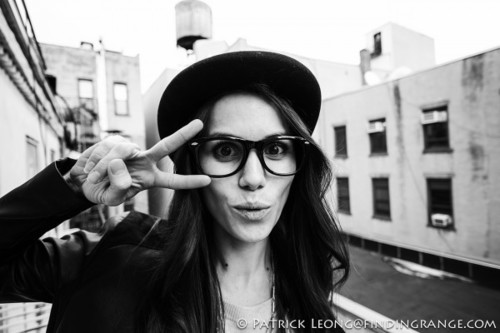 Over the weekend, my friend Haru came over from Westchester to help me out. As some of you know, Bob at Bergen County Camera was nice enough to lend me a Leica 75 Summarit, and I wanted to test it out on a person.  Luckily I have a very patient and understanding friend. So far, the lens is fantastic.  Best of all, it's not much bigger than a 50mm lens. I'm writing up a review on it using my M 240 but I will also be writing up my experience with it on my X-E2. The lens actually works superbly on Fuji, and since the lens isn't that heavy, it still feels very balance on the X-E2. I had some time left over, and I thought I would take out my Zeiss Touit 12mm F2.8.  I thought the 18mm equivalent of the Zeiss would offer a unique perspective, and more importantly, we had a blast with it.  Plus, we were in very tight quarters, so a wide angle definitely came in handy. If you're a frequent visitor to my blog, you probably already know that this is one of my favorite lenses for the Fuji X Series system.  Other than it being big (especially with the hood), it's a pretty handy lens, and excellent optically. When I bought it, I didn't know I was going to use it so much but it turns out that this is one of my most used lenses.  In fact, a lot of times, this is the only lens that I carry with me………
See on findingrange.com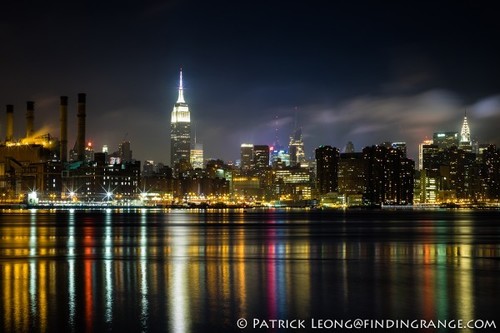 Ever since the X-E1′s released, it has been one of the most popular X Series cameras, and there are several significant reasons for this.  It's compact, it reminds us of simpler times in photography with its exceptional analog controls, it's well built, and it produces stellar imagery.  While it's not a rangefinder, it does have many qualities of one, which many including myself, find extremely appealing.  Best of all, the price is very reasonable.  But like all cameras, the X-E1 is not perfect, and in order to fix some of these imperfections, the Fuji X-E2 was released……
See more pictures on findingrange.com
The 35mm lens is one of the most popular focal lengths for photographers because of its versatility in street, reportage, and landscape photography.  For a long time, it was the one lens that was sorely missing in the Fuji XF lineup.  If you wanted a 35mm equivalent lens, you would have to either adapt another manufacturer's lens, purchase the XF 18-55mm zoom or the XF 18mm, which is approximately a 27mm equivalent.  Fuji made a promise a long time ago that they would produce a 35mm equivalent lens, one with an F1.4 aperture no less, and people have been waiting very patiently for Fuji to deliver on this promise.  The wait is finally over: Fuji has finally released the XF 23mm F1.4 R lens, which is one of the most highly anticipated lenses in the XF lineup…..
See more pictures on findingrange.com

---
Fujifilm Fujinon XF 23mm F1.4
Do you love my work and want to support me? If you're planning on buying camera gear, you can check out above-noted links. Prices remain the same for you, but a small percentage of your purchase value is valued back to me. Thank you!
---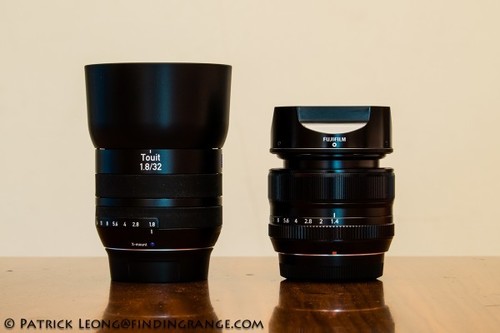 The Fuji XF 35mm F1.4 R lens is one of the most popular lenses for the Fuji X Series.  It was the lens that I was looking forward to most when I first purchased my X-Pro1, and I'm sure it's a first lens for many people.  It's fast, it's well built, it's compact, and it produces fantastic image quality.  Recently though, Zeiss has entered the game with their Zeiss Touit series of lenses. So far, Zeiss has produced two lenses for the X Series: a 12mm F2.8 and a 32mm F1.8.  I really enjoyed my time with the 12mm F2.8.  However, that's not to say that Fuji's XF 14mm is bad in any way. In fact, I've only heard great things about the Fuji.  But the Zeiss is a great option as well if you want something wider than a 21mm equivalent. With the Zeiss 32mm, things are a little different because I believe the focal length is a lot closer to Fuji's XF 35mm lens yet it costs $300 more.  If you think about it, that's 50% more then the XF 35mm, which many think is one of the best lenses for the Fuji X Series.  Is the Zeiss worth the extra money?…..
See on findingrange.com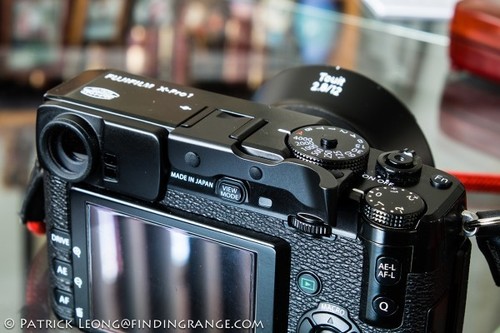 Like almost everything else in the world these days, camera equipment can be customized to suit one's needs.  This customization goes further than just picking what kind of lenses or film you prefer (if you shoot with film).  Nowadays, there's a huge market for little trinkets, such as, neck straps, hand grips and even soft release buttons.  One popular accessory for rangefinder and mirrorless cameras are the Thumbs Up devices made by Match Technical.  I've heard of only great things about Match Technical's Thumbs Up devices but never used them because I was content with how my cameras felt in my hands.  As they say, "If it ain't broke, why fix it?"  So, why am I writing a post about the Thumbs Up EP-7S for the X-Pro1?  Well, one of my friends, who's visiting from California, recently bought an EP-7S for his X-Pro1, and told me I need to try it out.  I figured, why not?  Who am I to say no to trying out new gear, right?
Match Technical Thumbs Up EP-7S Build Quality:
The great thing about the EP-7S is that it looks like an OEM product on my X-Pro1.  It doesn't look like a cheap aftermarket part nor does it feel like one at all.  The EP-7S feels exactly how it looks in the photos.  It's an extremely well-made, solid piece of brass that matches perfectly with the Fuji X-Pro1.  It slides into the hot shoe surprisingly very smoothly, and it's an absolutely perfect fit.  It's tight but in no way does it feel like it doesn't belong in there.  The EP-7S also has two silicone rubber inserts on the inner part of it that provide stable contact with the camera, and protects the camera from marks and scratches……
See on findingrange.com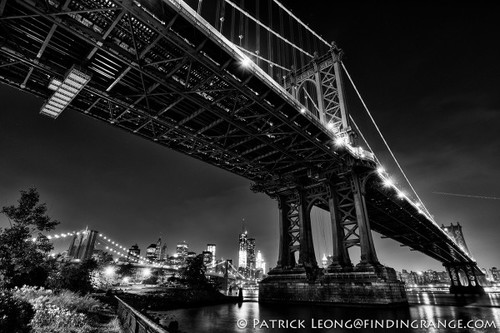 …
I absolutely LOVE the Zeiss Touit 12mm F2.8.  In fact, I was using it so much, I didn't get to use the 32mm as much as I wanted to.  Apparently, I wasn't the only person that had so much love for this lens; two of my family members decided to purchase this lens after checking out my copy.  Using an 18mm is just plain out fun, and there is just so many photographic possiblities with a lens this wide. But it doesn't stop there because optically, this lens is simply fantastic.  It renders very nicely, and it's so incredibly sharp.  Optically, I don't really think you could ask for more from a lens.  A super wide angle lens like this takes some time to get use to, so if you're not sure if this is a lens for you, go to a good local dealer (I go to Bergen County Camera), and ask them if you could try it out.  Any good dealer will let you shoot with it before you buy, and it might not be such a bad idea, since the asking price is $1,250…..
See more pictures on findingrange.com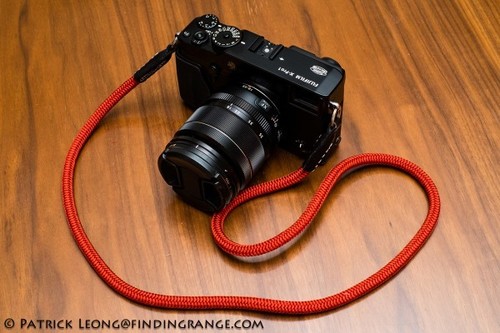 Nowadays, camera straps are a big thing in the camera world.  And why wouldn't they be?  The world today is about personalization.  Everything we buy can be customized to our satisfaction.  Some car companies now will even paint your car any color that you would like (for a small fee, of course  ).  We now have more camera strap companies than ever before, and that is not a bad thing.  Some may say it's a waste to "bling" your camera out but hey, it's YOUR camera, and you can add whatever you want to it.  I remember when I first received my M3, I wanted a leather strap so badly for it.  I wanted that old school look to really resonate from my camera.  I was 12 then, and at that time, they didn't really have any third party camera strap companies.  Now, they do, and one company that has earn the respect of many photographers is Artisan & Artist.  I spoke of Artisan & Artist straps before in my ACAm-280 Kobe Strap review, and today, I will be showing you the Artisan & Artist ACAM-301 silk cord.
Artisan & Artist ACAM-301 Woven Silk Cord Build Quality:
One of the reasons for why Artisan & Artist can command such high prices on their straps is because you really get a quality built product.  The Artisan & Artist ACAM-301 woven silk cord is no exception to this rule.  You're first greeted with a plain, and simple black box.  When you finally take your strap out, you know you bought a quality product because you can see all of the intricate detail, and craftsmanship that goes into making this wonderful strap.  The photos of this silk cord do not do it justice; the silk cord looks absolutely awesome in person.  Seriously, this is a really nice strap…in my opinion,  a better strap than the leather ones that Artisan & Artist makes……
See full review on findingrange.com
When Fuji announced that they were coming out with the X-Pro1, it got many photographers out there excited because finally, there was a digital camera that reminded them of how cameras use to be built. The Leica M digitals evoke the same feelings but they also cost a lot more. The X-Pro1 was a camera that really allowed photographers to take an active role in the photographic process instead of letting the camera do everything for them but for several times less than something like an M9. Furthermore, the X-Pro1 had many of the same attributes of a traditional rangefinder even though it was in the mirrorless class. Many thought that just like a traditional rangefinder, only fixed focal length lenses could be used. Then Fuji surprised us by announcing that they would be creating zoom lenses for the XF Series lineup. The first of these zoom lenses is the XF 18-55mm F2.8-4 R Lens, which is the lens that I have here today for review, and the lens that came with my X-E1 kit.
Honestly, even I was a bit surprised when I heard the news that Fuji was coming out with zooms for the X-Pro1/X-E1. First off, most people who are going to buy a camera like the X-Pro1 or the X-E1 are more interested in fast primes. I know I was because I grew up with fixed focal lengths. Optically, they're just better, faster, and most importantly for a rangefinder type camera, smaller. But as my interest grew for the Fuji X-E1, I began looking at the price of the new zoom. If I bought the XF 18-55mm F2.8-4 R Lens separately, I would have to cough up almost $700 for it. However, if I bought it packaged as a kit with the X-E1, I would only be paying about $400 for it.

The Fuji X-E1 with XF 18-55mm F2.8-4 R lens.
I'm pretty traditional in terms of what I like in photographic equipment, and everyone who knows me knows that I can be pretty stuck in my ways. Look at my blog.  You'll see Leica, and Fuji X series cameras, which are all cameras that rely heavily on user input. I'm not trying to rat on anyone else's preferences; that's just my style. I like these kinds of cameras because they're basic, and the controls are manual allowing me to fully concentrate on the photo. I really don't like electronics getting in my way, and in terms of lenses, I really believe that all you need is a fast prime to take care of 90% of your shots. For me, the ultimate setup to this day is a Leica M9 with a 50 Summilux ASPH. So what made me try out this zoom?  Well, for me, the fact that the X-E1 had only an electronic viewfinder bothered me a bit because I like having an OVF. But the features of the X-E1 got me to take the leap, and buy it so I figured that since I'm giving the EVF a chance, I might as well go for the zoom, and see what I've been missing. Plus, again, the zoom cost me only an extra $400 if I bought the Fuji X-E1 kit, which to me was a great incentive to give the zoom a chance.
Did I regret my decision? No, not at all. This is one awesome lens, and in my opinion, Fuji shouldn't label it as a kit lens because that's very deceiving. I love using this lens. Is it perfect?  No but it definitely expands the range, and usefulness of the X-Series system, and gives the X-Series system one more reason to love it.

See full review on findingrange.com