Photography Tips
See on Scoop.it – Fuji X-Pro1

When I first started shooting street photography, I was always frustrated that my autofocus would always be too slow to capture the decisive moment. After trudging around the internet, I was first introduced to the idea of "zone focusing" by Markus Hartel on his blog. For those of you who aren't familiar with zone focusing you essentially use a high f-stop number with a deep depth of field (f/16 or f/11) and have your camera pre-focused to a certain distance to get your photos in-focus. This is beneficial because although modern autofocusing systems are quite good, they are not 100% reliable. Using zone focusing when shooting street photography allows you to get far more keepers.
See on erickimphotography.com
See on Scoop.it – Fuji X-Pro1

Most modern cameras offer different image sizes in-camera, though all they really do is crop the top and bottom or sides. There are a few digital cameras that have sensors bigger than the lens' image circle, which allow the diagonal angle of view for a given focal length to be maintained when changing crop; the main one of these is the Panasonic LX series of cameras. Put one of these on a tripod, slide the aspect ratio switch on the lens barrel and you'll notice that the horizontal field of view gets wider than the 4:3 option, even though this is the native aspect ratio of the sensor. (It also means that you don't suffer as much of a resolution decrease as you'd expect when changing aspect ratios). There is no point in shooting in another aspect ratio if all the camera does is throw away the extra pixels; you're better off capturing as much information as you can at the time of shooting and then deciding later what crop would work best (assuming, of course, that you didn't compose correctly at the time.)
See on blog.mingthein.com
See on Scoop.it – Fuji X-Pro1

Your plane of focus determines more than just what's sharp and what isn't: it directs the eye of the viewer to the subject, too. The shallower your depth of field, the more exaggerated this becomes – to the point that with a very shallow DOF lens, a close subject and far background, you really won't be able to identify what the background actually is. All the more important that you choose the right plane of focus, then….
See on blog.mingthein.com
See on Scoop.it – Fuji X-Pro1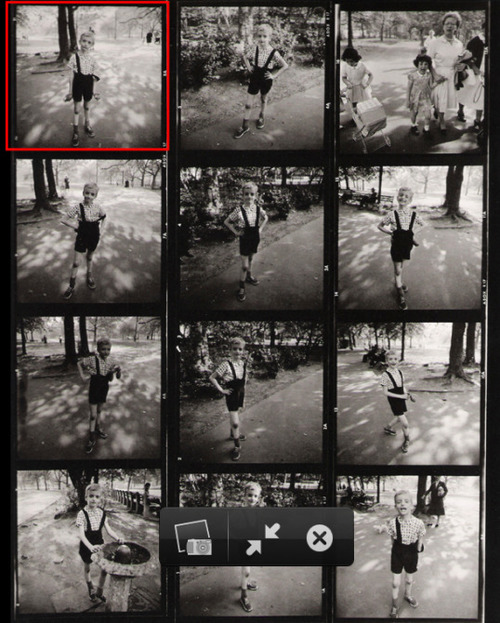 One of the biggest misconceptions I know runs rampart in street photography is the "myth of the decisive moment". What do I mean when I talk about "the decisive moment" simply being a myth?
Well of course there generally is a "decisive moment" when you hit the shutter – to capture that exact moment you desire in a photograph. However one of the common misunderstandings that plagued many street photographers (including myself) was that the decisive moment simply being one shot. After studying many contact sheets from Magnum Contact Sheets book, I was able to gain a new level of insight to read the mind of a street photographer.
See on erickimphotography.com
See on Scoop.it – Fuji X-Pro1

The woman in the image is the Danish model Ann we had taken with us to Sicily in May 2011 for the Overgaard Advanced Workshop. So in this case I know her but it is not a staged photograph.
She had a very nice wardrobe with her and the first evening after we had arrived we went out to have dinner araound 19:00 and she was waring this outfit. I noticed that when a tall blond woman elegantly dressed walked in the streets of Palermo, the men would stop what they were doing and admire the woman with respect.
Thorsten Overgaard is a Danish feature writer and photographer who contributes stories and unique branding to magazines, newspapers and companies through exclusive and positive articles and photos.
See on overgaard.dk
See on Scoop.it – Fuji X-Pro1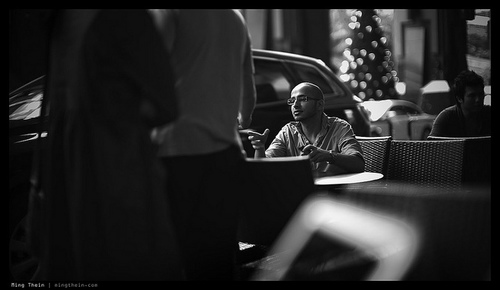 Street photography is a genre that every photographer will try at least once in their career. Its broad appeal stems from the fact that you can do it anywhere; there's a human element to the images that captivate the viewer, and if done well, can make for some extremely arresting images. However, it also requires balls. You have to get close enough to your subjects; and with people, invading personal space is uncomfortable (and possibly hazardous to health) for both photographer and subject. There's a slight snobbishness about shooting with a longer lens, too – it isn't seen as being hard core enough. In fact, these days, it seems if you're not at f8, hyperfocal distance and sticking your camera and flash right up to somebody's nose, then you're not really doing street photography.
See on blog.mingthein.com
See on Scoop.it – Fuji X-Pro1

Each time I visited Shackleton's grave, I always thought about life and what I want to get out of it. Photography is a huge part of my life, so I have set some pretty lofty goals for myself. The bottom line is that I want to be the best photographer that I can possibly be and will do everything in my power to do so. Whether my images end up on the covers of numerous magazines, or in someone's wedding album, I want to know that I am producing the best images that I am capable of creating at that time. Plus, I want to continually grow as a photographer. What is yours?
See on roel.me
See on Scoop.it – Fuji X-Pro1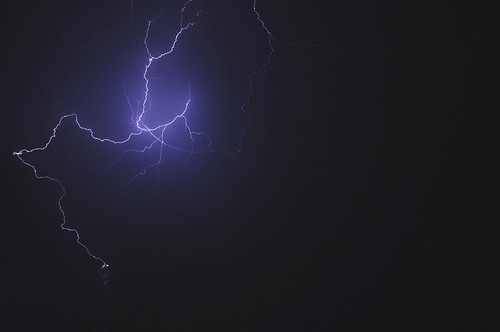 We had a very ambitious storm last night, and where there's a storm, there's often lightning. Nasim has a detailed article written on "How to Photograph Lightning", so if you hear there's a storm coming in your area and you want to grab some amazing shots of it, Nasim's extensive article will help you be prepared from the start.
See on mansurovs.com
See on Scoop.it – Fuji X-Pro1

When it comes to street photography, it is easy to get caught-up in the hype of new cameras, spending too much time on blogs, and not enough time out shooting. I think one of the most difficult things in street photography is to find enough time to shoot and being able to also relax when out on the streets. I suffer lack of focus, obsession about gear, and also not enough time out shooting on the streets. It is a battle I constantly fight with myself to change. If you ever felt that you have had difficulty finding focus in street photography, hopefully this advice I will share will help you.
See on erickimphotography.com
See on Scoop.it – Fuji X-Pro1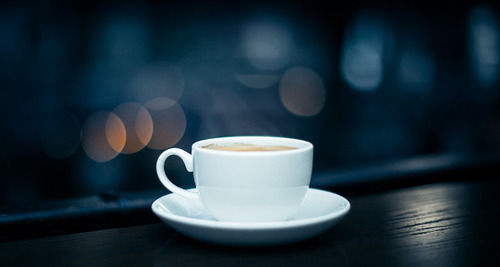 I've made a fundamental mistake. I knew there was a risk of it happening but it crept up slowly and without notice. Slowly I've traded studying the craft of photography with studying the equipment and technology….
See on www.flixelpix.com