Photography Tips
See on Scoop.it – Fuji X-Pro1

I have received a lot of really great feedback over the past few weeks on my presentation at the Exposure Imaging Expo in Toronto. One section that I called, "Before and After," was especially popular and I was asked if I could turn it into an article to be posted on this site. So as requested, here is the requested article straight from my presentation….
See on roel.me
See on Scoop.it – Fuji X-Pro1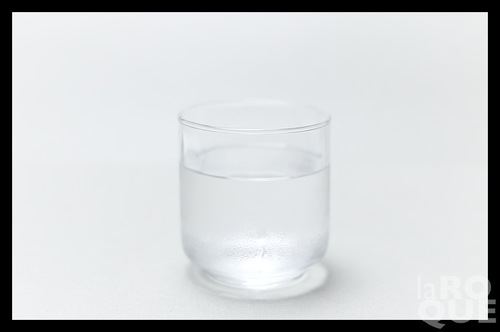 Nothing earth shattering today. I had trouble sleeping last night so I decided to try out the X-Pro1's macro mode in a studio setting. I used a single Nikon SB-900 in a medium softbox triggered in SU-4 mode by an on-camera SB-800 dialed way down (1/128). Obviously everything's manual but barring that it works quite well. Not as efficient as having full control on the commander unit via CLS but it gets the job done.
See on www.laroquephoto.com
See on Scoop.it – Fuji X-Pro1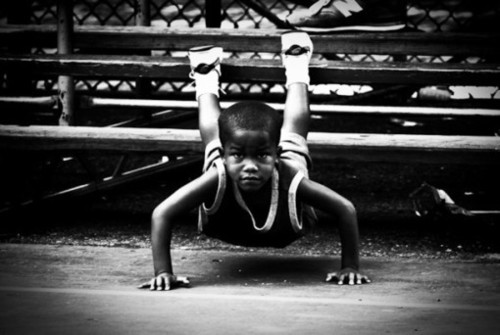 Street photography ain't easy. It's a fast moving world out there and it takes a lot of practice to be able to capture it well. However, it's not just about practice. Every seasoned street photographer has a bag of tricks to make their lives easier when out on the streets. Below are few of my "secrets," which I do not think are written about enough. They are not just technical tricks, but tips to help you seek out great content for your photos, so that they are interesting and powerful.
See on Scoop.it – Fuji X-Pro1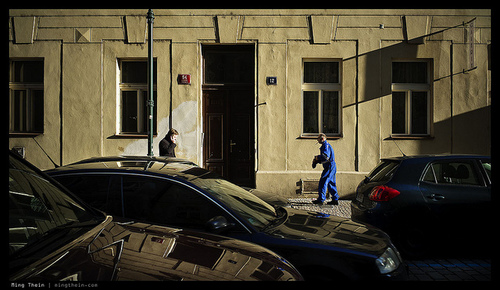 Beginners: Ever wonder why your photos don't look 'professional?' Amateurs: ever wonder why you lack consistency? Pros: Ever wonder why you lose your edge or drive? Wonder no longer. This article deals with some of the most common oversights by photographers of all kinds, and how to avoid them.
See on blog.mingthein.com
See on Scoop.it – Fuji X-Pro1
The world's greatest photographers reveal the secrets behind their images. A collection of films that uncover the artistic processes of the greatest contemporary photographers from an original perspective. Using images (contact prints, proofs, prints, or slides) with commentary by the artists themselves, the viewer is thrust into the secret universe of creativity and into the heart and method of the evolution of a photographic body of work.
Henri Cartier-Bresson (1908-2004) was a French photographer considered to be the father of modern photojournalism, an early adopter of 35 mm format, and the master of candid photography. He helped develop the "street photography" style that has influenced generations of photographers that followed.
See on www.youtube.com
See on Scoop.it – Fuji X-Pro1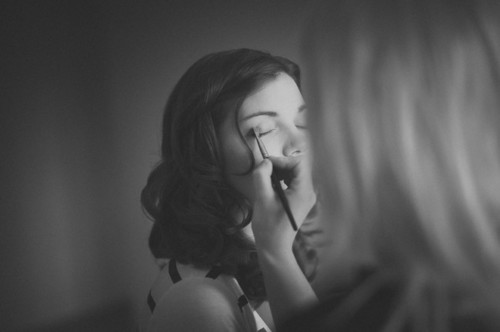 How important is sharpness? Recently I noticed, in my business, not so much. Of course, some shots, group portraits in particular, require a certain level of detail preservation edge to edge. Yet in most cases, at least for me, sharpness is second-place to aesthetics, and thus I will most often choose to photograph at the widest aperture I can…
See on mansurovs.com
See on Scoop.it – Fuji X-Pro1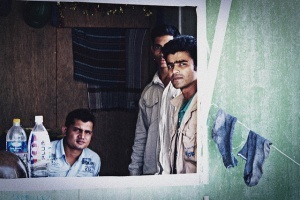 How do you improve your photography? Some people says just go out there and shoot. But perhaps more importantly before you do go out, take time to look at others' photos. I am not one who is …
See on oshsnap.wordpress.com
See on Scoop.it – Fuji X-Pro1

"Being Small in a Large World.."
A long blog post exploring the pros and cons of the Fuji X Pro 1 system for true macro photography using ALL of the Fuji system flashes! This includes several high quality image examples to demonstrate each of the system flash units: EF-20, EF-X20 and the EF-42.
See on Scoop.it – Fuji X-Pro1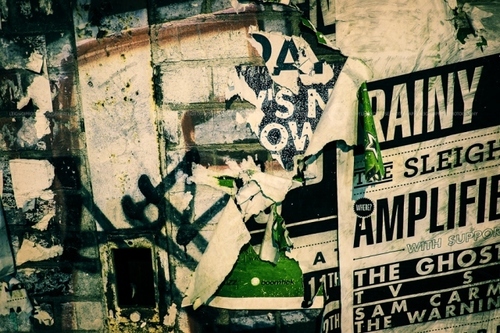 Fremantle, Western Australia known as 'Freo' to the locals is full enthusiasm for late nights, premium local beer, unique fashion and great coffee. The heritage city hosts a mixture of eclectic stereotypical hippies, hipsters, skaters and artists who all bring their own flavour to the streets and stores. I wanted to capture a glimpse into the culture that is Freo so I headed off on foot with the Fujifilm X Pro 1. Instantly I thought of the local Wool Stores where an assortment of posters and urban art coincide to bring life into the old heritage building. I thought a grunge theme would best showcase the building at night.
See on Scoop.it – Fuji X-Pro1

For every one hundred photos I take only ten or so make it out of Lightroom. Photos are published on this blog, flickr, 500px and Facebook. The rest remain in Lightroom for review at a later date.
The photos I publish to the internet are generally 1200px wide and 70dpi and thus not ideal for printing. As a result I always like to create a print quality backup of the these images 'just in case'…
See on www.flixelpix.com